---

EN: EARTH NETWORK: © Copyright 2018 by: EN: All Rights Reserved.
Negative & Unfortunate Events in the Short-Term,
Can Have Positive Results, Effects & Outcomes
Why Donald Trump? Negative Can be Positive
---
Backsliding & Rebellion
Backsliding after making significant forward gains is not uncommon. The election of Trump was in part a rebellion to the previous administration's advances.Those who cannot adapt to cultural advance attempt to pull us back to the way things were in the 1950's.
There Are Multiple Reasons Why Any Event Occurs
Many mistaken moves and undesirable events in life are a result of information acted upon that we do not have on a conscious level. This holds true both personally and collectively.
The world has a way of protecting itself. When we are diverted into an unwanted event that seems to make no sense, it is often a result of decisions made on inner levels.
Self-corrective actions occur all the time. A healing-crisis contains lessons, that once learned allow us to progress to the next level. A healing-crisis can mobilize and consolidate the entire country and bring us all to the next level. It is possible the entire country will pull together against Trump, the Republican Congress and this particular type of abuse of power.
The entire country is going to learn a lot from this, and there will be an upside.
Whatever we believe and expect we create. Therefore, it is detrimental to adopt the attitude that things are going downhill even when all evidence suggests they are.
Our reactions to what happen to us in life determine what will manifest in our future. Those who focus on peace and the silver lining in events will enter a probability where peace and prosperity prevail.
Create Quantum Doors to Your Desires UNIFYING PRINCIPLE How to Unite the World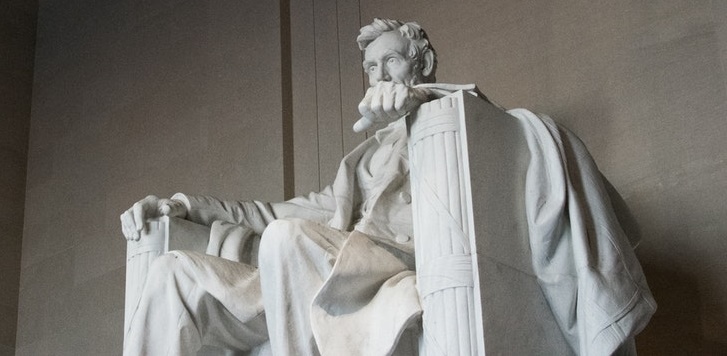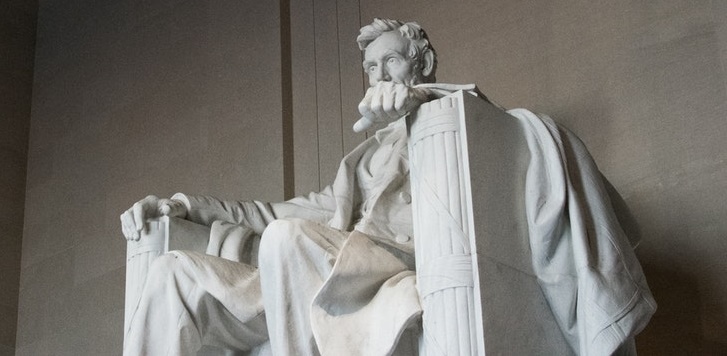 Click above.
Trump's Policies Will Galvanize Us & Clarify Our Stand On Issues
Trump will serve as a powerful wake-up call to Americans, as well as a catalyst to question his and our values. This will ultimately result in greater clarity.
Do we believe in bullying?
Do we want to retract civil liberties?
Do we want children to grow up being cruel to others?
Do we want a bully terrorizing everyone into compliance in the whitehouse?
Is a cult leader and criminal organization appropriate to run our country?
Do we want to sever our alliances around the world and destroy our economy and wellbeing?
Do we want to revert back to prerevolutionary times?
Is it better to have an ignorant king ruling over our country? Is democracy a bad idea?
Are all people not created equal?
Do we want to isolate ourselves from the rest of the world because we are bullies that do not want to play with others regardless of the consequences?
Do we want to destroy the Earth through global warming?
When we see what doesn't work we learn what not to do. Certain people serve as examples of what not to be like.
---
"Anger dwells only in the bosom of fools."
— Albert Einstein.
---
Those Who Need Clarity on these Issues May Get it
This country may emerge from this clearer about who we are and what we stand for. We don't want our children to go down this path.
We do not want bullies in our government or schools. By projecting all that is wrong with civilization onto one person, and then getting rid of that person, a kind of symbolic cleansing can take place.
Keep the faith. Multiple positive ends can be achieved as a result of a seeming disaster. Electing Trump was the biggest blunder in history, but it will still serve a purpose that can benefit us in the long-run.
This does not mean we should not fight back. We must do everything we can to get our country back and fight for what is right. I hope this causes the greatest rally for what is right since World War Two.
Click above.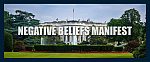 A related article. Click on image to read article.
The Manifestation of Negative Beliefs
By electing Trump we get to see what happens with the application of certain beliefs and values. This can reinforce our own beliefs and values. Seeing the abhorrent result of the beliefs opposite of ours serves as a lesson for everyone that those beliefs are wrong and do not work.
Trump could spur an opposite reaction and great advance in the next election as people make sure they elect someone as unlike Trump as possible.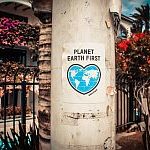 Trump illustrates just how far we have come. We should acknowledge that we have accomplished a lot in the past 60 years. We should give ourselves credit.
The direction we go depends on where we focus. If we feed the right wolf we will progress. Feeding the right wolf is focusing on our gains.
Release & Resolve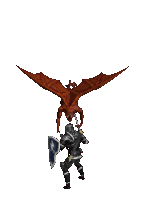 We will gain clarity as a result of observing and analyzing what is happening now. When we get clarity on what does not work that can give us clarity on where we must project our will. The gravity of the situation will serve to mobilize our collective will and energy.
Manifestation of an unfortunate event can also release a dangerous accumulation of collective negative energies on an inner level. 
What Many Need to Learn
Many people feel that obstacles such as high taxes and low wages are insurmountable. Even with a positive attitude and hard work, it may seem that the mountain is just too steep to climb. Attacking others, however, is not the solution. In almost all cases, change occurs from the bottom up, rather than the top down. After all, Americans voted this man into office.
Underlying Flaws in Collective Thinking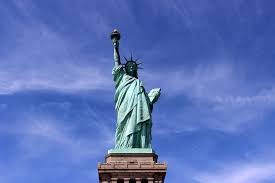 If the system is against us it is because there are flaws in the system, but those flaws are not necessarily because of specific or evil people who must be weeded out. Trump won in part because he appealed to people who knew the system was flawed and believed the flaws were a result of specific people in office.
The flaws are in the collective belief systems that gives rise to our current establishment..
Distrust of human nature, survival of the fittest, selfish animal instincts, sinful humans, etc., are unfortunate and incorrect collectively-held ideas on which our current system is based.
The true cause of everyone's problems UNIFYING PRINCIPLE How to Unite the World
The underlying negative beliefs of our civilization are causing the system to fail.  This is a healing crisis meant to make us recognize the errors we are making.
To be negative is to feed into the problem.
---
"Try not to become a man of success, but rather try to become a man of value."
— Albert Einstein
---
A Society of Self-Made Victims
Those who blame others for their problems are not people who believe they create their own reality. Most Americans do not understand that their thoughts form their reality.
Some believe that they create only the positive aspects of their life, and blame others for the negative aspects. Trump appealed to these people.
Many Americans have fallen into negativity precisely because they are part of the mainstream that does not recognize the primary role consciousness plays. They do not understand that they create their reality with their beliefs, thoughts and emotions.
Trump's election is a wake-up call to the world that illustrates the futility of negativity, playing the role of a victim and blaming others. As an approach it brings only failure.
We need to pull together and help each other.
Click on '2' to continue reading article.