---

---
How do I get myself out of difficult or a bad situation?
How do I make improvements in my life?
I will answer these questions now.
---
To get yourself out of difficult or a bad situation focus on what you want and refrain from dwelling on the problem. There are many methods given in this article and in our other articles. Unlike conventional methods, these work.
To get out of a bad situation you must have faith in yourself and your reality and you must be willing to understand and apply the facts. Doing so has far reaching implications.
We are not taught the basics. Because all of reality is constructed of thought, and because we are not taught that basic fact about reality, we sometimes get ourselves into a complicated mess by dwelling on negatives.
CAN & DO YOUR THOUGHTS CREATE YOUR REALITY? DO SCIENTISTS BELIEVE CONSCIOUSNESS CREATES MATTER?
Many top physicists do know that thoughts create matter and reality
It is the rest of science, media and the world who do not want to listen to what they are saying.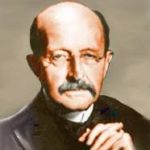 Max Planck,
Nobel Prize
Winning
 father of quantum mechanics says,
"I regard matter as a derivative from consciousness."
— The Observer,
1931.

Max Tegmark (Click button for MIT paper)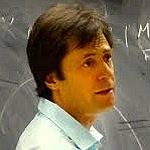 Max Tegmark of MIT, says that consciousness is a state of matter.
CONSCIOUSNESS IS A STATE OF MATTER: MIT
New history-changing science transforming our personal and collective reality at this time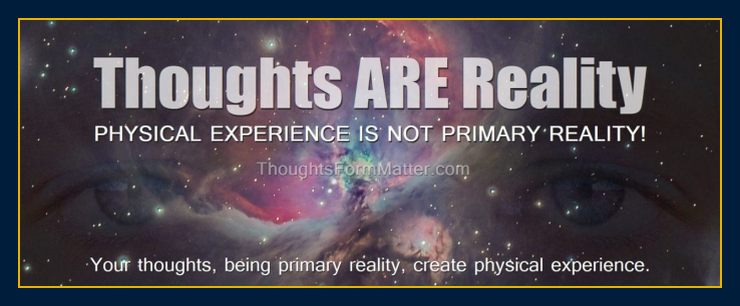 An explanation of how consciousness creates matter is inherent in wave-particle duality. The concept of an alive universe, a universe entirely composed of consciousness, is supported by the greatest scientific discovery of all time.

In his 1924 Ph.D. thesis and groundbreaking contributions to quantum theory, Nobel Prize winner, Louis de Broglie postulated the wave nature of electrons and suggested that all matter has wave properties. This concept is known as wave–particle duality, and forms a central part of the theory of quantum mechanics.
These theories are tested and proven to be facts. We know that quantum mechanics is correct because the mathematical algorithms are consistently relied upon in scientific applications and to build advanced scientific devices that work amazingly well.
Consciousness & Mind Form Matter
The wave-aspect of anything in nature is an energy field that contains huge amounts of information.
What is a thought but an energy field containing information?
Both waves of matter and thoughts are electromagnetic energy. Matter and waves are the same thing. The facts are right in front of us.
Your unlimited true nature & matter creating consciousness
Your mind is connected to everything in the universe, can bypass physical laws of cause and effect and time and space restrictions, and can permeate any seeming barrier.
Non-classical physics mind-brain science is superior to all previous models on which traditional psychology and self-help are based.
QUANTUM PHYSICS MIND-BRAIN MODEL
COLLAPSE THE WAVE FUNCTION/MANIFEST
THE HOLOMOVEMENT & UNDIVIDED WHOLENESS
QUANTUM TUNNELING NON-CLASSICAL EFFECT
The science on this page supports the primary purpose of this site — to empower you to be successful in all areas — in intellectual and spiritual knowledge, business, finance, health, love and relationships.
This site is personal self-transformation wisdom that is meant to be exciting and fun to learn.
---
For something to be true it must make sense to the heart and mind. But that does not mean you need a scientist to go to the next level and to create the reality you want to experience.

Many people are searching for a scientific finding that will validate what they feel on a deeper level. That is good, but if you are a person that insists on a dry traditional scientific explanation for everything, that requirement can restrict you. I am moving you closer to your own heart and intuitions as the arbiters of truth.  A greater range and experience of love and understanding is available to you. Read more.
All of this is leading to a new paradigm, the paradigm I have lived by for almost 50 years
When we look at a tree we do not see the roots, but we know a tree has roots. The same principle holds true for you. Your consciousness has a deep inner reality.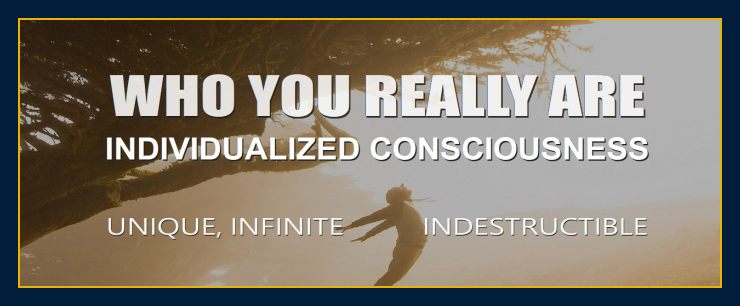 Click above to learn more
CONSCIOUSNESS IS A STATE OF MATTER: MIT
When a lot of things go wrong, or when something really seems to hurt, we get upset. Being upset for a moment is sometimes necessary to motivate us to find a solution, but this is an overrated approach.
When we are upset, we are adding energy and layers to whatever problems we have and whatever may be bothering us.
---
Your beliefs, thoughts and emotions create your reality. To make improvements in your life change your beliefs and thoughts and dwell in the feeling of the wish fulfilled. Study all our articles and books.
To get out of difficult or a bad situation or to make improvements in your life shift your focus to what you would rather be experiencing and trust in a universal or personal force to deliver.
Are you in the right paradigm? The solution is to bring positive energy to the situation.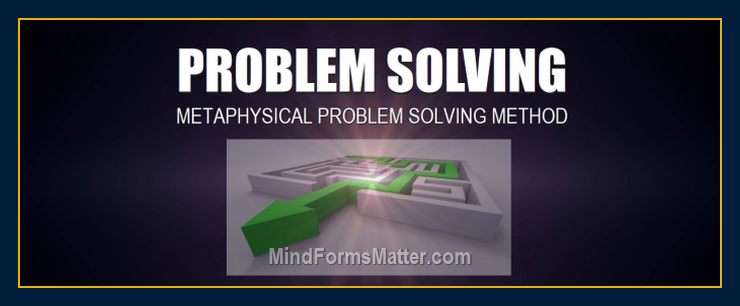 IS EVERYTHING TAUGHT IN SCHOOL FALSE?
EVERYTHING YOU ARE EXPECTED TO BELIEVE & WERE TAUGHT IN SCHOOL
IS FALSE
People want and need to believe what they were taught, but what they learned is based on fifteenth-century science which quantum physics—the study of life—proves wrong.
Click on images to read corresponding articles.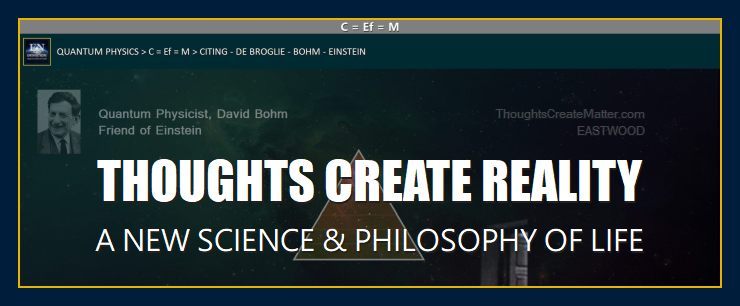 Not only is most of what we learned in school false, but it is highly disadvantageous.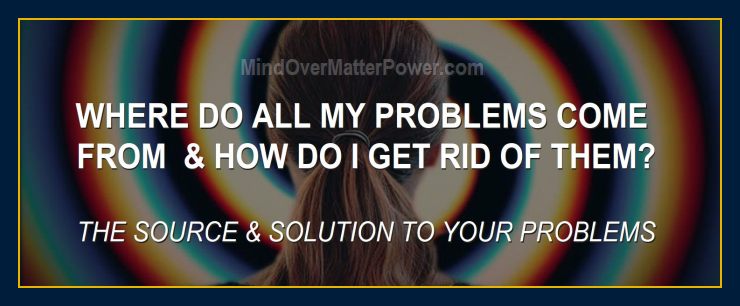 THE GREAT MYTH OF MODERN MAN
Materialism, Darwin's Theory of Evolution, Freud's psychology, most theories regarding human nature in mainstream psychology, and scientific thinking in general (ideas about time & space) are all incorrect and detrimental.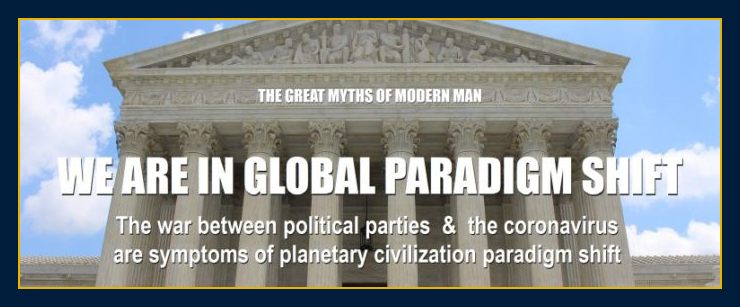 FREE ARTICLES & EDUCATION
Your beliefs, thoughts and emotions create conscious units which grow and combine below your subconscious. When they reach sufficient intensity they manifest as events or objects in your life.
Everything you were taught is wrong!
I want to achieve my goals now! Click below if you want to shop for books.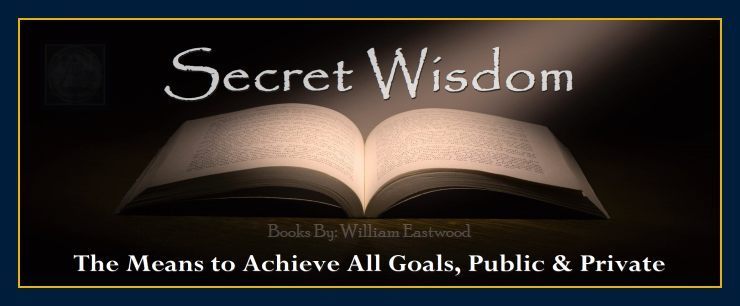 Click above to learn more
Non-Classical Physics Thoughts ARE Reality
Believing we are at the mercy of situations or problems that seem to have more power than us is a form of misplaced faith.
When we believe in the negative, we worry. The longer we remain in a negative pattern like this the deeper we bury ourselves in the problem and the more desperate we get for a solution.
We end up manifesting so many disappointments and complicated obstructions that we end up frustrated, perhaps focused on the negative, and stuck.
Mainstream methods of solving problems do not work
---
We are taught that to solve a problem we must focus on it. So we worry. Worrying is an attempt to solve a problem that does not work.
It usually does the opposite and makes our problems worse. Even if we don't worry, our cultural training does not help us enough to avoid complicated problems in life. This article will.
How do I get myself unstuck?
---
The universe, being kind and wise, created something in consciousness that can help clear up any problem no matter what it is. You are consciousness and therefore you possess this protection.
If you are already frustrated or stuck in an unwanted situation as described above, try making an effort at using this primary feature of consciousness. Anyone can use this most amazing gift from the universe that can fix a lifetime's mess of problems and disasters. The solution can be found and implemented for you without any effort on your part.
This protection is a main feature of consciousness and existed from the beginning. It is an actual powerful force that works throughout the universe. It is in every cell, electron and conscious energy unit.
NBC NEWS REPORT: Universe is conscious
Positive propensities
There are positive propensities in all consciousness and matter that automatically produce the best possible outcomes in all situations. You don't need to worry bout your problems anymore. All you need to do is activate the already existing propensities within to seek a solution for you.
And that is done by having faith. Faith is the force that makes good things happen.
I am saying that if you have trust in yourself and what you are, and faith in yourself and your life, that this is the ultimate tool.  Without faith nothing happens, not even physical reality itself.
Faith is an extremely powerful force. It is not weak. Faith exists in everything. Faith enables a seed to sprout and the sun to rise. Faith is in a microbe and a child. Without faith nothing good would happen.
Faith Is a

force

in the universe
Faith is an activator. It is like the leaven that makes bread dough rise as if by magic.
Faith activates other forces within you and in the universe itself. Faith will create, attract, and put you in correspondence with the solution or whatever you need to solve your problems and achieve your goals.
Faith is not always singular, however. The strong faith of a powerful metaphysician is built on the bedrock of many smaller 'faiths' that may have built up over the course of a lifetime. These smaller 'faiths' may be positive views, positive expectations, assumptions, confidence in yourself, people and reality.
The totality of faith in many things brings us to a powerful overall faith. I am telling you how to become truly powerful, like the greatest people in history.
The link provided (below) may lead you to restore faith in yourself and reality. The more positive your overall views of yourself and reality, the stronger you are and the more overall power your thoughts have to manifest.
Understanding and having the right worldview also brings faith.
Like thoughts and emotions, faith isn't all that impressive to many. We equate power with big physical things, like powerplants and bulldozers, or physical actions such as hard physical work and struggle.
But those are not in-and-of-themselves powerful, they are a result of what is powerful.
Faith in yourself will get you out of a difficult situation
---
---
How Do I Solve Problems
With Metaphysics?
How to Get Out of a

Bad Situation
How Can I
Make Improvements
In My Life?
May the Force Be With You

Faith is

powerful
Nothing happens, and no physical event or object can be created without some degree of faith. Faith is that element in consciousness that triggers physical manifestation of any kind.
The field of probabilities from which we draw to create anything is composed of highly charged thoughts. Thought is what creates, yet if we get more specific than that, it is the element of faith within thought that launches thoughts into objects and events.
Forms of faith
Conviction
Confidence
Expectation

Belief

Assumption
The faith that pervades the entire universe is a universal force that operates everywhere. Faith activates work on inner levels. It turns nonphysical fields of energy into physical things.
Generate the mental atmosphere conductive to a solution and then have faith in the best outcome. In other words, believe in the outcome desired.
Faith is belief, and our beliefs create our reality. Faith attached to anything is the belief in it that makes it real.
---
"No problem can be solved from the same level of consciousness that created it."
— Albert Einstein
---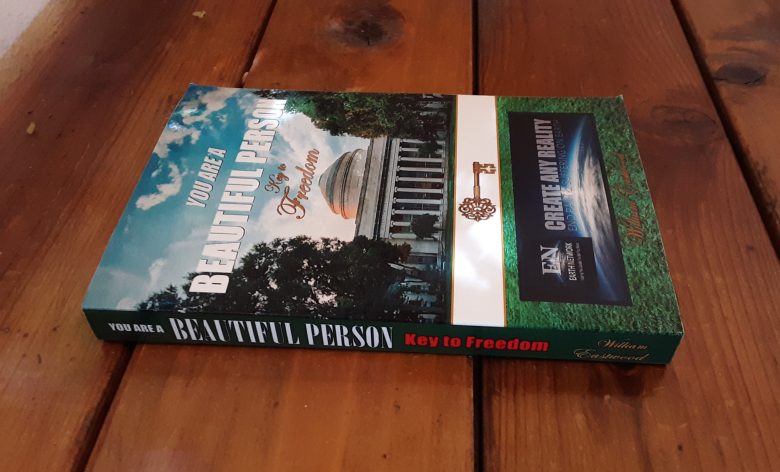 "You Are A Beautiful Person
EVERYTHING YOU NEED TO CREATE THE LIFE YOU WANT!

Reveals how you can manifest any reality you desire.
Does EN have a course on how to manifest anything?
EN COURSE: You Are a Beautiful Person – Key to Freedom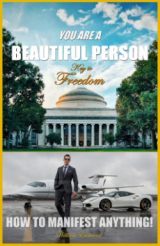 6″ by 9″ paperback
EVERYTHING YOU NEED TO KNOW TO CREATE THE LIFE YOU WANT!
Reveals how you can manifest any reality you desire.
Put an end to all your limitations & acquire the knowledge you need to create all your desires. The best of everything includes the full range of subjects in the four EN websites.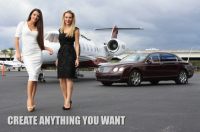 Imagine what a life of complete freedom, and abundance of whatever you want, would be like. This course will show you how to obtain this level of freedom from all limitations.
Not enough money or love? Unfulfilled relationships? Unrealized dreams? If you wish to have freedom from all limitations, and are adamant about having what you want in your life, this is the right book for you.
Nothing is as we were taught, there is a new art and science to be learned. You exist at the center of a web of probabilities. Each thought and emotion you have will alter what manifests next in your life.
Buy Direct
Bulk rate discounts for groups, schools & universities.
AVAILABLE NOW
WHERE ARE THE BEST SITES & ARTICLES?
Click above to learn more
Faith in yourself
Having faith in yourself and your life is the most practical and powerful thing you can do. If you have faith you can solve any problem. If you have faith in your reality and faith that things will work for you, then that is what will happen.
Faith is the key and faith is strengthened by your beliefs and focus. You need to arm yourself with beliefs that are powerful, constructive and positive because these beliefs will help you to have faith in yourself and your reality.
Good beliefs make good things happen, and when good things happen you grow faith in yourself and the universe.
THE FORCE
But once you have adopted limiting beliefs and are stuck in a rut, you still can develop faith, and this can change things for you. To develop faith, you need to say affirmations like, "I have faith in the positive, in my life, my future, my dreams and goals," or whatever is important to you.
You can also develop faith by taking notice of everything you appreciate in life, from flowers to Sunday dinner.
Amount of Observation Affects Matter
Faith is the tool that's going to allow you to make it.
I didn't make this rule, I am just telling you what works. This is a universal principle, and a very powerful and practical force.
You wouldn't argue with the fact that the sun helps plants grow, or that people need to breath oxygen, or that the earth is round, so why pit yourself against the basic principle that allows all consciousness to protect itself and create favorable experiences?
Why not say, "okay, if this is what makes the dough rise, my stock produce dividends, my body heal itself properly, and sends friends, lovers and business deals to me, why not develop it in myself and take advantage of it? If it is such a powerful, universal tool I have in my toolbox to create whatever I want in life, why not use that tool?
Who cares if it sounds churchy, it works!
You can think, thankfully the universe gave me the tool of faith to enable me to create what I want in life and what is desirable and good.
Faith sounds religious, but even atheists have faith. They have faith in their science and beliefs. They have faith in themselves and their intellects, in their superiority perhaps. And all atheists as children have faith in self, life and others because all children and creatures are born with strong faith.
That faith then allows them to enjoy a platform of safety, growth and fulfillment. This kind of faith is not necessarily a faith in a God, it is faith, period.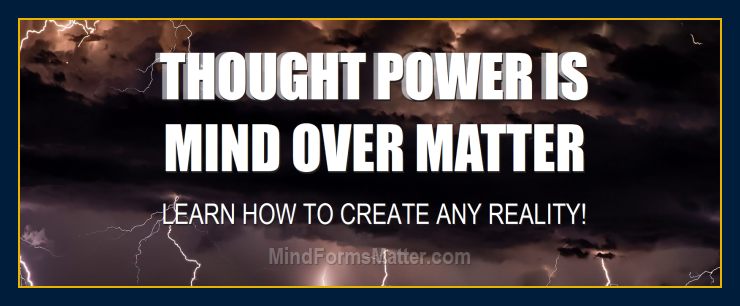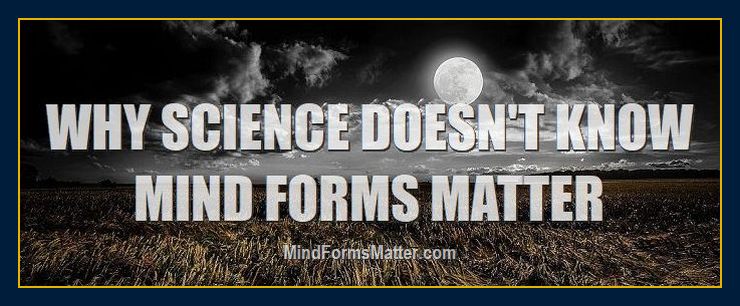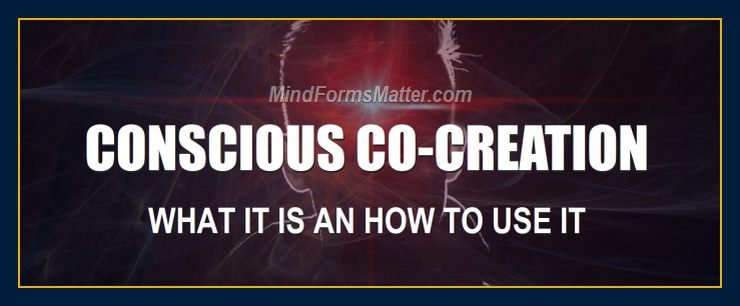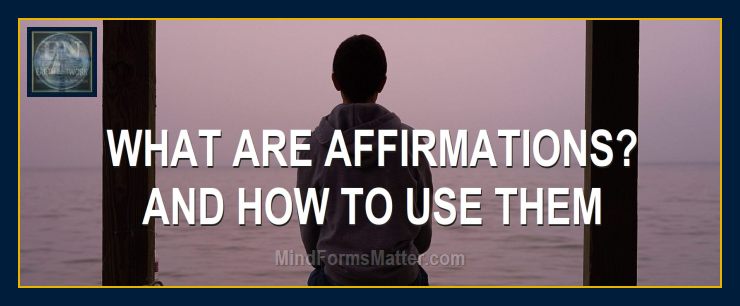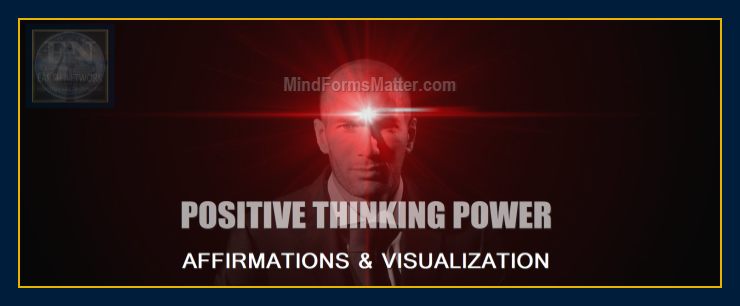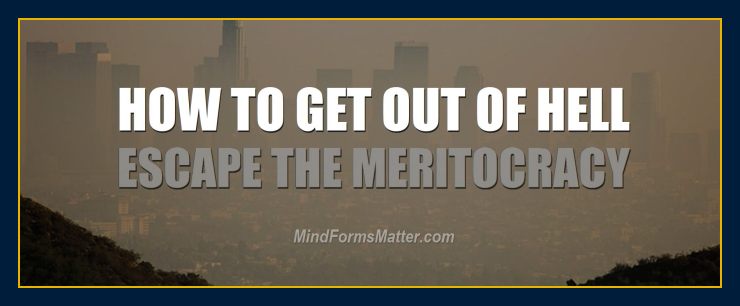 It does not matter what you believe in
---
It does not matter what you believe in, only that you believe.
It does not matter what your faith is in, only that you have faith. If you have faith that an Indian guide is creating your good luck, that faith is as effective as a religious faith in a god, so long as it is equally strong. This has been tested and confirmed empirically in controlled scientific experiments thousands of times over using REG's.
REG: Consciousness & Intention Studies
My advice to your, therefore, is to think of faith as a powerful force you command, like "The Force" in the Star Wars movies.
May the force be with you.
.
Because the universe has actually imbued itself with a strong field of faith, faith is the medium that allows anything to grow and flourish. You were born in a state of faith, as is any animal, or plant. All consciousness is imbued with faith in the positive.
Faith is a growth agent
In the same way water and soil allows plants to grow, faith makes everything develop in a positive way and experience fulfillment. Faith is like the chemical used to develop film.
You grew from a fetus to an adult because you had faith. If an infant had the beliefs most adults have, they wouldn't have been able to do that. Faith drives psychological and physical development in early life. It also incubates favorable conditions and social supports.
Faith is biologically and psychologically imprinted in all life-forms. Biological faith is a manifestation of psychic faith which is central in consciousness itself. Your cells have faith, or they wouldn't grow. Without faith you'd be dead in the water.
Faith is the tool and the medium that makes dreams and goals happen.
Faith is instinctive in all life because it is a component of consciousness. It is in every seed, and it allows the seed to sprout and grow into a plant. And if the seed doesn't sprout, the consciousness that forms the seed returns to a nonphysical state and "later" manifests in another seed or form.
Faith is in everything
As long as there is faith there is development, growth and fulfillment. The entire time-space dimension runs on faith.
Faith makes the positive outcome inevitable even if a change of form is necessary to bring the outcome to fruition.
Faith in your problems
All consciousness has faith. But faith in the positive or faith in faith can be lost. When you grow into the mainstream beliefs of our times you may lose the faith you were born with until you are drained and unable to manifest what you want.
Beliefs are a form of faith.
A belief is a thought with faith attached. Any belief has faith in it. If you believe bad things about people and life then your faith is not in the positive, it is faith in whatever theories you entertain, such as entropy or natural selection.
It is better to put your faith in positive beliefs about reality, people and yourself. Have faith in faith and faith in consciousness. Have faith in love, in creativity, in happiness, in reality and positive outcomes. These are the most powerful forms of belief-faith we are capable of.
Since you are already using faith (or you wouldn't have beliefs), why not learn how to use it to pull yourself out of unwanted circumstances, to change things more to your liking and make your life go the way you want it to?
Inherent faith is a belief and expectation in the positive. Learned faith is belief in disappointment and the ability to adjust to it.
The abbreviation for the Altruistic Movement (AM) and Earth Network (EN) together is AMEN. The traditional meaning of AMEN is "certainly truth."
You are an alchemist. You have the magic force and secret to manifesting whatever serves you best.
---
With faith you can turn everything you touch to solid gold and your dreams come true.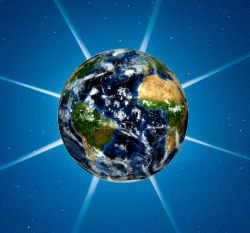 ---
Aspects of classical physics have been disproven. Matter and consciousness are the same thing.
We are joining forces with top physicists in a break from established thinking to create a new kind of science to bring people the answers they deserve.
The multifaceted solution — the unveiling of new science  — is outlined in our about us page (below).
Click above to learn more
Your senses project your reality and then perceive that reality.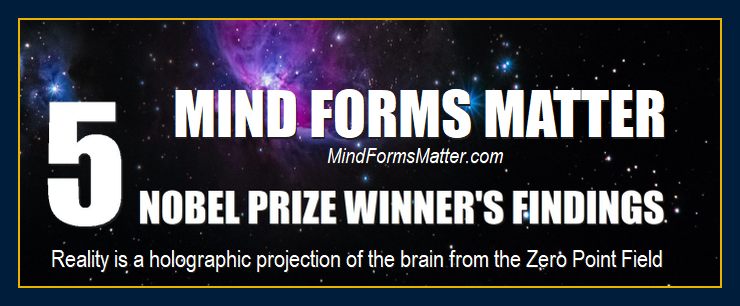 You are in control of your experience. At any time, matter can be completely changed by the activation of conscious thought. Your environment is a product of your thoughts and emotions. By projecting the specific thoughts and emotions that embody your desires you can immediately begin a process of change.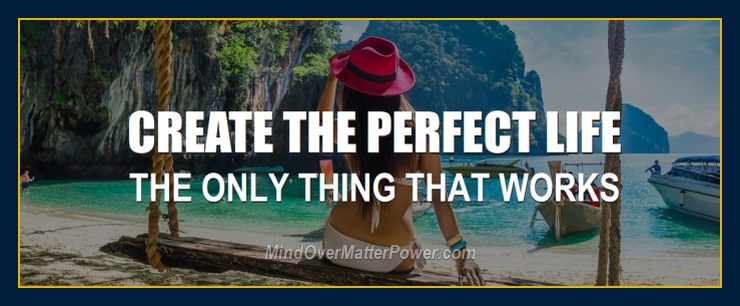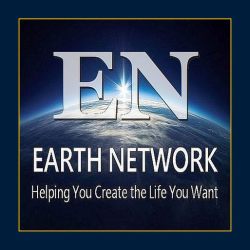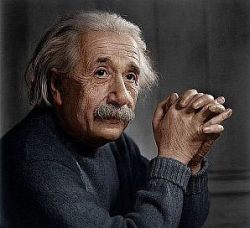 "Great spirits have always encountered violent opposition from mediocre minds."
— Albert Einstein
How Do I Get Myself Out of Difficulty & a Bad Situation & Make Improvements In My Life?
Copyright © 2019, 2020, 2021, By: William Eastwood.
Primary article concludes here.
---
FOUR SCIENTIFIC EDUCATIONAL SITES — ONE PHILOSOPHY
A singleAMAZING philosophy!
100's of articles!
4 EN websites!
They are meant to be used together.
Click between them!
A more complete list of articles.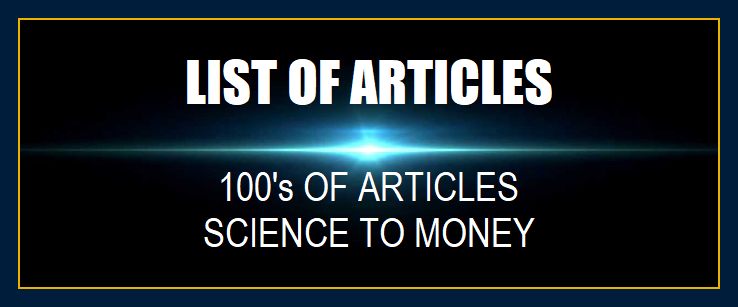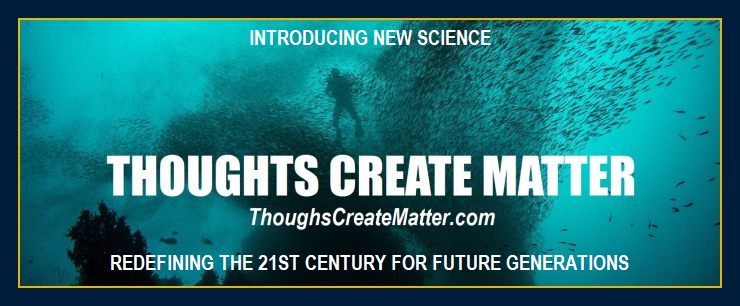 Mind Forms Matter Links
Extended articles of merit

Recommended site: Thoughts create matter
Use faith, it is a Universal force. 
---
Categories: How do I use faith & the force? Can mind power get me out of difficulty & solve problems? Mind forms matter & your thoughts create your reality. How do I use faith to solve problems and achieve goals? How do I use the force? What is the force and how can I use it? Can mind power get me out of difficulty & solve problems? Click on our site & articles to learn more.
How Do I Get Myself Out of Difficulty & a Bad Situation & Make Improvements In My Life?
With faith you can turn everything to your advantage, and no one and no force will have any power over you.
The concepts conveyed in this website are within these books.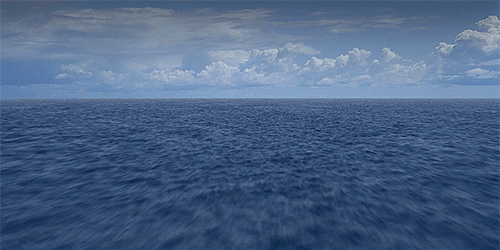 www.MindFormsMatter.com