---

How Is Thinking Changing World-Wide? What Are the Metaphysical Global Trends?
Philosophical, Religious, Spiritual Shifts in Beliefs
Total Acceptance: More of Everything Positive
---
Click Image for EN founder's video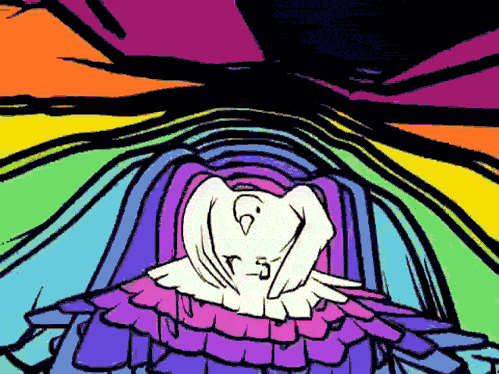 Click above
Consciousness Is a State of Matter: MIT
The Influence of Metaphysics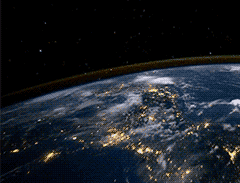 The division between democrats and republicans in the U. S.A. is not all about politics. The division reflects diverging overall worldviews in general.
The world is splitting into two camps because of a civilization-wide paradigm shift. Those who are compassionate, think globally and prefer greater civil rights may also be evolving metaphysically.
There are millions influenced by metaphysics even if they do not know they are. If you value a positive attitude, use visualization and have an expansive worldview you are influenced by metaphysics.
It has worked its way into contemporary thinking.
You may not know it, but quantum mechanics is changing thinking globally. Awareness does not know boundaries. Awareness spreads from person to person regardless of religious, scientific or philosophical beliefs.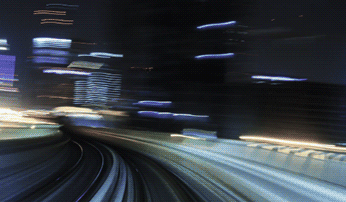 C = Ef:  MIND FORMS MATTER:  FAST TRACK TO SUCCESS
Your Fast Track to Success  links (C = Ef) above load in milliseconds
RAPID LEARNING & PARADIGM SHIFT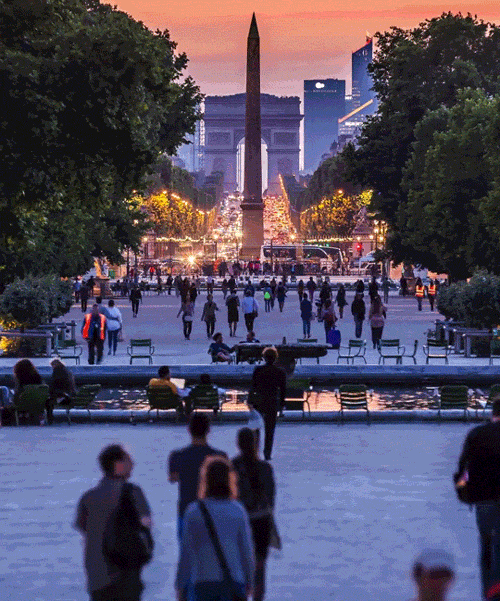 MORE PEOPLE WILL BECOME POSITIVE
Future Trends
Dramatic Changes Are About to Sweep Civilization. These changes will eventually bring an end to the economic, political & social chaos we are now experiencing. Manifesting will become the mantra of civilization going forward, and thinking in general will become more positive. This will lead to demand for all things positive.
---
What Are
Metaphysical
Global Trends?
Philosophical,
Religious,
Spiritual,
Shifts in Beliefs.
Changing Markets
& Demand
Enlightenment Via the internet
The internet is educating
younger generations in a new way. Metaphysical knowledge can no longer can be suppressed. There is a growing awareness of the importance of the role of the mind in general, and positive thinking contributes to conceptual evolution and thus a growing rift between those who are learning and those who are stagnating or regressing.
Click above to learn more
More people are realizing the importance of projecting positive energy. Millions of people are becoming  increasingly positive about themselves, other people and life.
These people demand uplifting advertising. They respond to positive signals whereas others respond to fear-based advertising.
I firmly believe that by the year 2050 our entire civilization will understand that their thoughts create matter. I felt like I was getting Microsoft stock in the 1970s for free when I  obtained mindformsmatter.com and thoughtscreatematter.com in 2017.
No one had secured those two domains, which seemed odd to me.
I developed the domains entirely by myself, and in doing so I am educating tens of thousands of people. These people then tell others about what they are learning.
I am educating the world and changing the course of history because these people create a wave that then ricochets back at me as thousands of visitors that want to buy my books.
What I think is happening is that as people like me educate thousands of people it creates a wave that multiplies exponentially as people tell their friends what they are learning.
Click above to learn more
What can be more exciting than the concept that your thoughts can create money, love or all those things that you want in life? What could be better than the idea that you can cure cancer or get yourself out of debt with your thoughts?
No one knows for certain what's going to happen. However, I think these ideas will be somewhat like lightning that spreads like a spider web through miles of sky. Both thoughts and lightning are electromagnetic energy.
As a prominent physicist or a person with lots of friends discovers that it is true that their thoughts create reality then they have the means of spreading what they have discovered.
These ideas can the leapfrog around the world. As far as I can tell this is what is already happening. Four days ago, for example, I began receiving 100 hits a day from Nigeria. I would never have expected that.
At any time, any country can become a hotbed for these ideas. Who knows when a global shift is going to occur. It could happen tomorrow!
A DIVIDED WORLD
UNIFYING PRINCIPLE How to Unite the World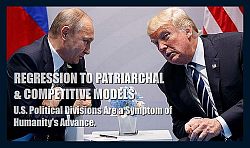 The solution to the world's problems.  Your thoughts create your reality.


Divergent directions
We have a huge segment of the population insisting on a different set of priorities from greater civil rights to better treatment of all people. However, we also have another segment of the population which is threatened by the changes in the past fifty years and want to return to simpler times and values. This growing rift and the tensions resulting are becoming increasingly apparent in U.S. politics where they are playing themselves out. Click here or on image to read more.
Click above
The Positive Will Prevail
The ascent of humanity occurring due to the internet is undercutting the great myth of modern man. The solutions to humanity's problems are for the first time apparent to all. Click here to read more.
It's all so easy!
Assumptions are belief. Anything you assume to be true you tend to create physically.
If you want to change your life, just change what you are telling yourself is true in your head. A situation can have any outcome. The outcome is set by you. If you tell yourself in your head, this is going to work out, or, the result will be positive, then that is what you tend to create. This is why affirmations are so valuable.
Begin to change your life by applying affirmations on a daily basis. If possible, learn to think in affirmations.
Manifesting anything you want in life is easy when you know how. Begin to create your dreams now!
Click above
You Create Your Own Reality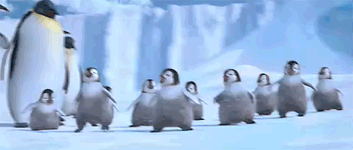 You do not need to have the same experiences as the rest of the world.
Positive people magnetically attract other positive people and experiences. A person who is positive can literally live in a different world than a negative person.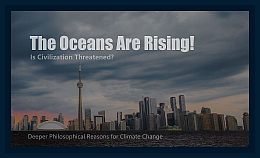 Increasing awareness of the fact that we create our reality by what we think is accelerating positive attitudes and changes in civilization. Television and advertising is increasingly appealing to those who want something positive rather than negative. Who wants to think negative thoughts or watch negative TV if those thoughts are going to manifest?
As advertisers catch on to increasing demand for positive media they provide a critical resource for people who need the positive media to elevate their thinking. This trend then benefits everyone. The demand for positive media is already changing the entire energy of the world. These changes will eventually bring an end to the economic, political & social chaos we are now experiencing. Click here or on image to learn more.

Click on rotating earth at the top of every page for your daily affirmations.
Click above
The Positive Incentive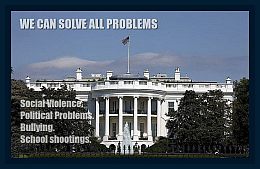 The idea that you create your reality by what you think and feel is incentive to think positive and feel good. It offers an incentive in the same way a free market economy does. With the realization that your thoughts create your reality comes the incentive to improve your thinking because by improving your thinking you manifest what you want in life.
A great many people in the world are focused on either their own problems or what they think other people are doing wrong.  This segment is stagnant or regressing. Those who are progressing have learned just how destructive negative thinking is and don't want any part of it.
The spread of new knowledge is going to continue to accelerate for decades and to a much greater degree than anyone realizes. As it does, there will be a snowballing effect.
METAPHYSICS WILL BECOME MAINSTREAM
Demand for Positive Programming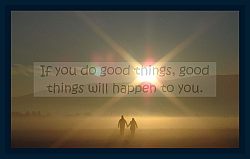 There are people who are in the same old worldview who continue to crave negative TV, but the numbers of people who want positive programming is going to mushroom. 
In every area positive people are driving global changes. Ultimately even global warming will be reversed, and the earth will be transformed. Click here to read more.
Instant Manifestation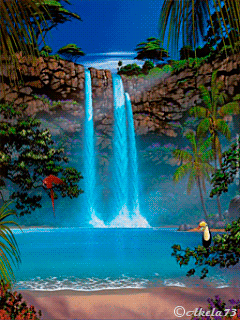 Instant manifestation will be easier to achieve than in the past. Increasingly people will get what they want when they want it.
As people suddenly realize their thoughts form their reality it will have an effect equal to that of an entire global communist system shifting to a to a free market economy overnight.
People will realize that positive beliefs about people and reality are necessary to make their life work. Demand for all things positive will explode. We are in the very early stages of that paradigm shift now.
Create Quantum Doors to Your Desires
UNIFYING PRINCIPLE How to Unite the World
Growing Positive Beliefs
Getting rid of the wrong map (paradigm) can be a challenge, but it is the first and most important step to take. Other people, randomness, luck, and circumstances 'beyond our control' have nothing to do with outcomes in our life outside of our beliefs about them. So, first, forget about those ideas. They are not helpful to you.
YOU CREATE YOUR OWN REALITY
You can have anything you want when you want it. You can do that now.


PROSPERITY VIDEO & DROPBOX LIBRARY
View FREE prosperity video!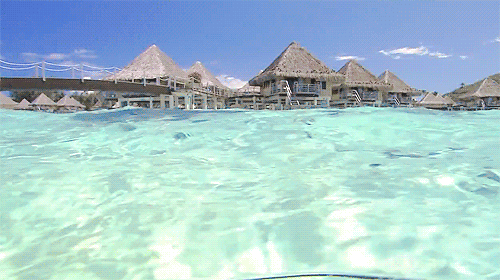 Repeat affirmations while watching more videos to  manifest superior wealth!

C = Ef - EQUATION: Origin and Meaning


Helping you to create the life you want!
Your own personal  METAPHYSICAL LIBRARY!
.

The drop-down boxes & buttons lead you to profound & amazing metaphysical insights. The Solution to Problems. Manifest Unlimited Money..
---
Click on the drop-down boxes to find the information you need.
Click above
Click above

The First Key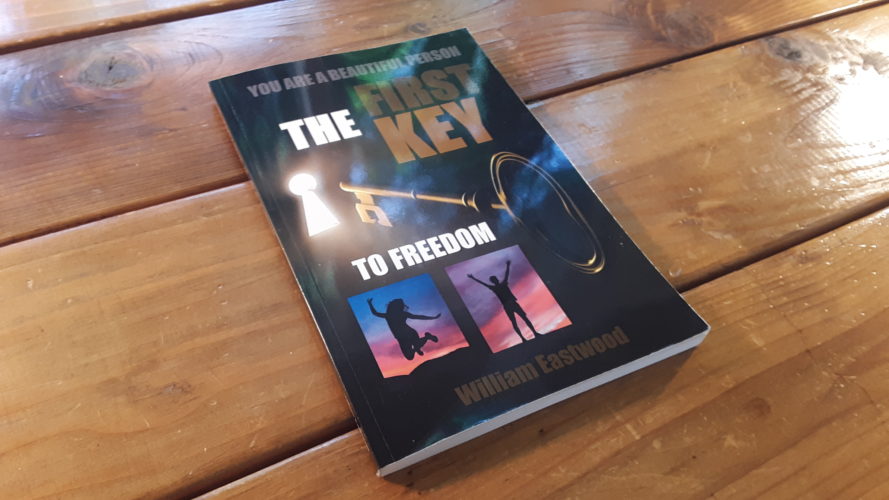 The perfect gift that keeps on giving! 

Show them you care by sending a book rather than a card! 

From $3.99!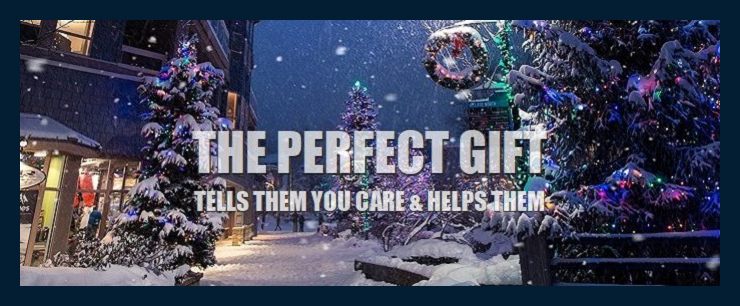 Click above
How do thoughts create matter?
The conscious mind directs unconscious activity that results in the actualization of our beliefs, thoughts and emotions.
Thoughts are energy which continues to exist. Thoughts combine with similar thoughts on inner levels. These turn into probable events which contain the impetus and pattern necessary to evolve into the complexity of matter.
Once sufficient intensity is achieved and certain requirements met, selected probable events manifest as ordinary events.
The balance of your thoughts, intentions, expectations, and those areas where you are focused or deeply emotionally involved will materialize as dominant areas of experience.
How do I create what I want?
It may take determination and resolve to change your position, circumstances and personal experience, but negative thoughts and moods will hold you back.
It is necessary to take back control of your mind and life from the internal judge and victim. The voices that tell you what is possible or not possible that come from within you are like little personalities with their own opinions. These are the voices of beliefs you hold.
These beliefs that exist in your subconscious were created when you were very young. You internalize the beliefs and values of your parents and the entire civilization.
Contemporary worldviews are based on myth. To be free to create what you want you must dispense with those particular myths that you internalized as a youth. Doing so will allow you to create everything you want in life effortlessly.
You are in control of your life. The conscious mind controls what enters and grows in the subconscious. You must gain awareness of what you are telling yourself is or is not true in your head. Then you must learn to project what you want in belief, thought, imagination, expectation, affirmation and emotion.
Before I learned to efficiently influence reality with my thoughts, I had to battle an antagonistic set of detrimental beliefs I had inherited early in life. The main problem causing me to suffer in life was the inner judge (parasite) within sabotaging everything I set out to accomplish.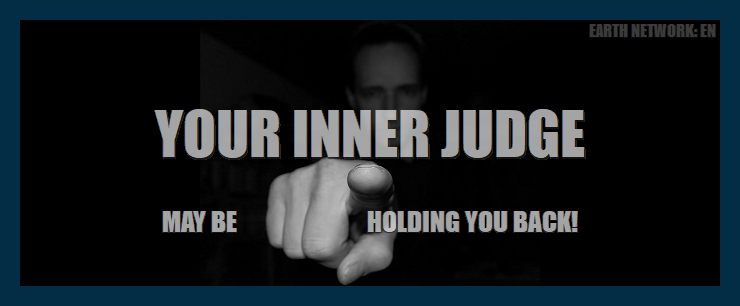 Only 1 in 100 people are free!
The Inner Judge & Victim Control Us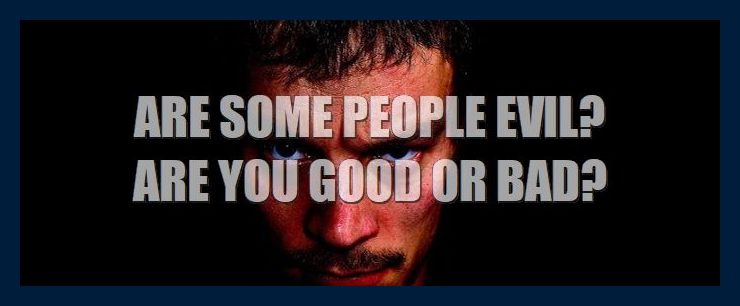 The solution to the world's problems.  Your thoughts create your reality.


Primary article concludes here.
How Is Thinking Changing World-Wide? What Are the Metaphysical Global Trends?

Philosophical, Religious, Spiritual Shifts in Beliefs & Markets?
© Copyright 2019, By: William Eastwood.

6" by 9" paperback
Be ready, because if you read this book you will get what you want in life and you will know how to solve the world's problems from bullying to wars.
From the upper echelons of the scientific establishment comes a completely new definition of reality and the human being. The most advanced physics in the world suggests that accumulated knowledge in all fields is based on a false premise.
This remarkable new way of looking at the universe is supported by two more of the world's  most  eminent thinkers ― Stanford neurophysiologist Karl Pribram, & University of London physicist David Bohm, a former protege of Einstein's.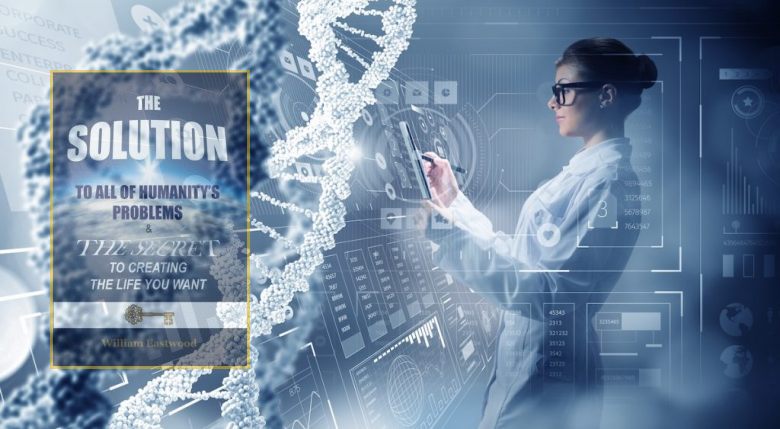 Those who suffer INEXCUSABLE AUTHORITARIAN ATTACKS TO SILENCE THEIR WORK may have something others do not want you to know. This is precisely why you should read The Solution...
Click above to learn more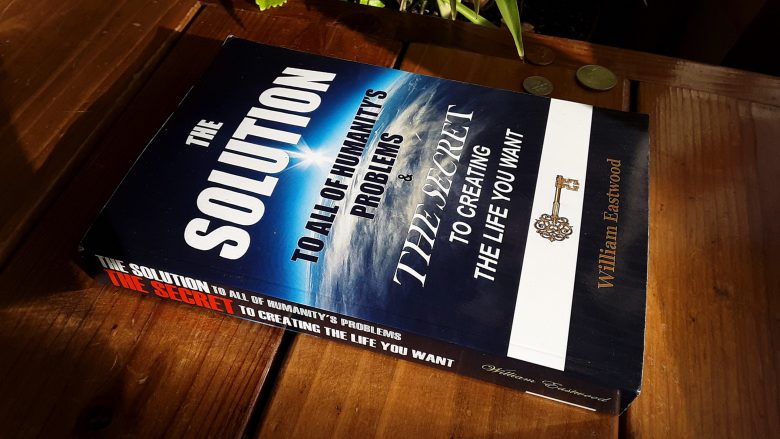 Acquire the knowledge necessary to create anything you want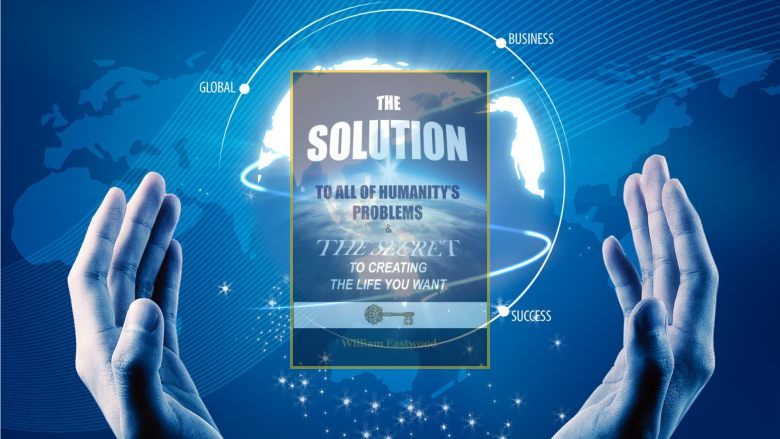 Websites based on this book.

RESEARCHING CONSCIOUSNESS SINCE 1975

Achieve all your ambitions with POWERFUL EN books
EARTH NETWORK BOOKS By William Eastwood

Anything is possible. Create your dreams. Start today.

KNOW WHO YOU ARE:  We need to wake-up within the dream, and enter our true life.

Anything is possible. Create your dreams. Start today.

THE SECRETS OF THE UNIVERSE UNVEILED: A sample of chapter one of the EN course.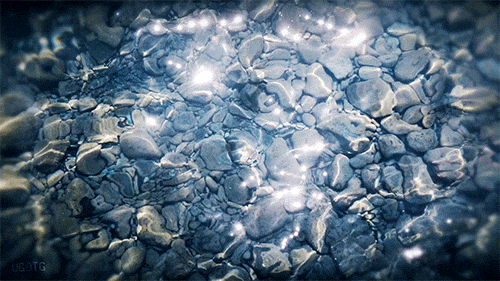 Click on rotating earth at the top of every page for your daily affirmations.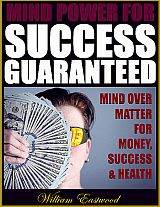 ePub: (eBook)
Based on David Bohm's quantum mechanics.
When you apply the simple principles within this book you activate a magical internal process that manifests your desires & allows you to enter your own Promised Land.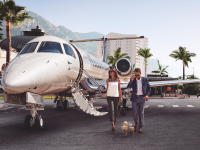 Once you understand how time and space really work, controlling what happens next in your life is easy as clicking on the movie you would like to watch on your TV. You do not progress in one world from birth to death. You are really in a field of unlimited probabilities projecting who you think you are into the physical movie we call life.
This simple method can be used to become successful, wealthy, healthy, to lose weight, get smarter or whatever you want, overnight. It is tested & it works.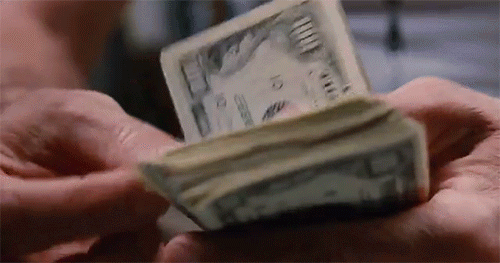 Your Fast Track to Success  links (C = Ef) above load in milliseconds

Get the facts from the best sites
Extended articles of merit

Recommended site: Thoughts create matter
---
Categories: What Are the Metaphysical Global Trends?  Click on our site and books to learn more. Your thoughts form matter and create your reality. Worldwide metaphysics trends and statistics. Metaphysics major shifts in philosophical beliefs. Metaphysical philosophy. Click on our site and books to learn more.

How Is Thinking Changing World-Wide? What Are the Metaphysical Global Trends? Philosophical, Religious, Spiritual Shifts in Beliefs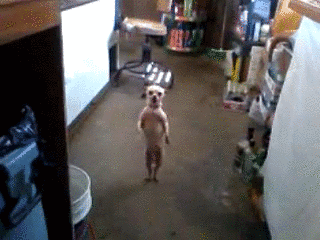 Metaphysical Global Trends: Major World Shift in Thinking & Markets Will Affect Everyone.
Economic, political and social markets about to change dramatically with new knowledge.
Your thoughts form matter and create reality.
The concepts conveyed in this website are within these books.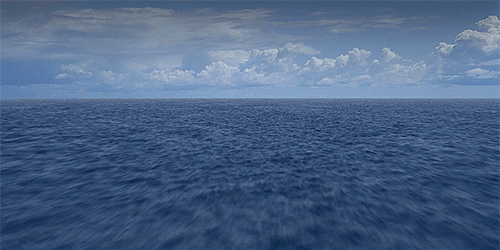 www.MindFormsMatter.com