---

What Is Stopping Me from Succeeding? Your Trojan Horse Holding You Back & Preventing Success
You Can Have It All:
But Only 
When You Expose & Reject Your Internal Saboteurs
---
Without correctly functioning software, most computers would be useless. It is the same with your own internal program. Core beliefs tell you what to think and feel, and define what can and cannot be achieved. Beliefs and feelings attract or repel.
Your Trojan horse is a set of false core beliefs that tell you that you have no control over your reality. The great modern myths tells us reality is dark and the universe is unsafe. These are programs that take away your power to break your spirit and crush your will.
Like an app that dismantles your other apps, phone or laptop by introducing a computer virus into the entire system, the Trojan horse denies the reality of the spacious present and instead suggests that the present is a result of the past.
Einstein has already told us that time is an illusion.
The Trojan horse is like a computer virus that takes down constructive programs and inserts a different set of instructions in their place. In "The Solution…" I call this the parasite. This is a system of false beliefs and associated programs that don't work. When you try to get what you want using these programs you get the opposite, you get what you don't want.
If you want a powerful self attracting success you need a powerful and effective operating system. What factors have the greatest negative impact on your ability to have a powerful internal operating system?
There are particular core beliefs and values of the culture to which you belong that you internalize (download) when you are growing up. These types of beliefs set the stage for either failure or success.  Certain broad values and interpretations of human nature directly impact your ability to have high self-esteem and positive expectations for your life and success.
The degree to which you hold debilitating core programs—theories and philosophies about reality—is the degree to which you will sabotage and block your success.  Belief frameworks are worldviews. You interpret and create your reality according to the belief framework you have inherited from culture.
REAL SCHOOL: FREE Liberation From Myth!
Those portions you have internalized have become your personal worldview, and this is what determines your success or failure.
You have core and subsidiary beliefs. Core programs generate other programs and patterns are established early in life. You then begin to resonate with both the internal patterns of belief, thoughts and emotions and the resulting patterns of events that they manifest.

Click on the rotating earth at the top of every page for your daily affirmations.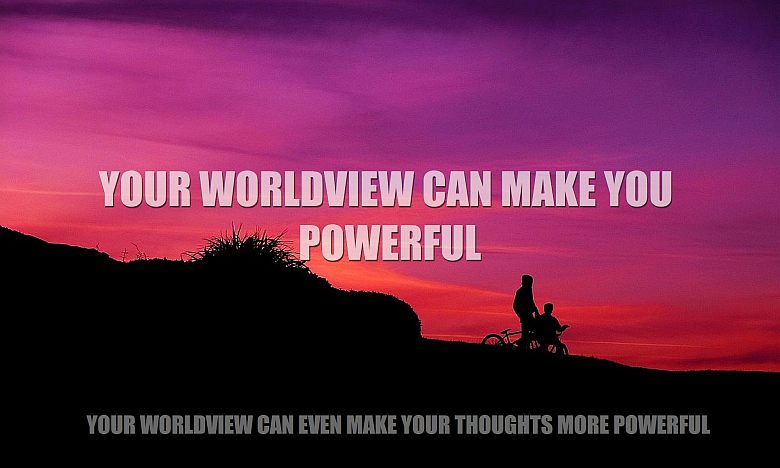 Click above
The solution to the world's problems.  Your thoughts create your reality.


Generate Positive Programs, Beliefs, Thoughts & Emotions
If you want to change your life you need to change whatever programs interfere with your ability to succeed. This can be done by learning and choosing to let go of the beliefs about reality and yourself that do not bring you the results you want, or working directly on thoughts and feelings.
Your beliefs and imagination generate your thoughts and emotions, but your emotions are very important in determining what manifests. If you can create the feeling of success and having what you want in life, those emotions will manifest events in your life very quickly.
Feeling good about yourself and feeling successful generates beneficial events on the very day your feel those emotions. Changing beliefs can take longer to procure results.
Your feelings either reinforce or weaken your beliefs. Therefore, by changing your feelings you can change everything internally and externally in your life.
Invisible Barriers to Success 
Core beliefs and programs should be examined first, as these regulate broad areas in your life, generating constructive or destructive thoughts and feelings. The Solution analyzes the most common and damaging core beliefs and programs virtually everyone is using. These are the great myths of modern man that are preventing progress both personally and collectively.
Click above
Human Nature Is Good: So Are You: Learn the Facts
---
If you understand that you and your nature are good, and that you are a creator, your mind is receptive to more positive ideas in general. These positive theories provide a bed on which other positive ideas can grow. Prevailing concepts of reality in modern times do the opposite.
The Secrets of the Universe Unveiled
You can't usually fix what you do not know is broken, and these are the sabotaging "apps" in your mind that cause everything else in your mind and life to malfunction. They generate debilitating feelings, beliefs and thoughts. You need to be aware of these negative programs and the damage they do in order to release them.
Two Negative Paradigms Have Merged
If we look into our past for the source of modern thought, we find two strong sets of values, and both have mixed and merged into one supercharged negative view of reality. In the United States in particular, the mainstream consensus of reality is a hybrid mix of religion and Darwinism.
Where Do All My Problems Come From
Your mind interprets reality through the values and paradigm of ancient religion and the worldview of Charles Darwin even if you don't believe in either. These are highly inaccurate and negative ideas that manifest psychological disorders, physical disease , addiction and inability to achieve goals and find happiness and satisfaction in life. They point to an unsafe, cold and mechanistic universe.
Assumptions are belief. Anything you assume to be true you tend to create physically.
If you want to change your life, just change what you are telling yourself is true in your head. A situation can have any outcome. The outcome is set by you. If you tell yourself in your head, this is going to work out, or, the result will be positive, then that is what you tend to create. This is why affirmations are so valuable.
Begin to change your life by applying affirmations on a daily basis. If possible learn to think in affirmations.
Get POWERFUL Guidance & Affirmations Daily!
Manifesting anything you want in life is easy when you know how. Begin to create your dreams now!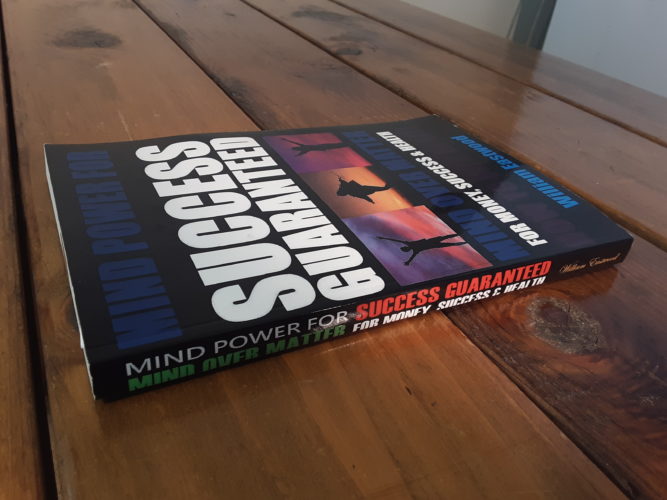 DROP-BOX LIBRARY


Helping you to create the life you want!
Your own personal  METAPHYSICAL LIBRARY!
.

The drop-down boxes & buttons lead you to profound & amazing metaphysical insights. The Solution to Problems. Manifest Unlimited Money..
---
Click on the drop-down boxes to find the information you need.
Click above
faqs style='toggle' filter='mean']
Click above

The First Key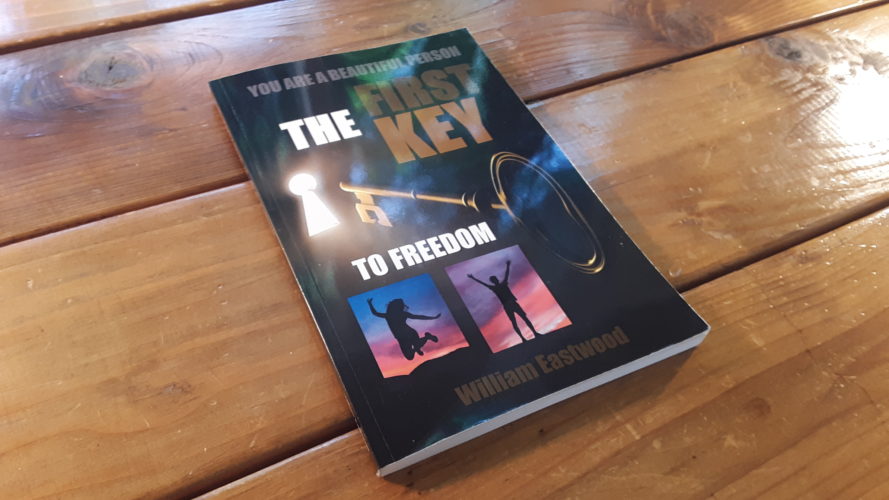 The perfect gift that keeps on giving! 

Show them you care by sending a book rather than a card! 

From $3.99!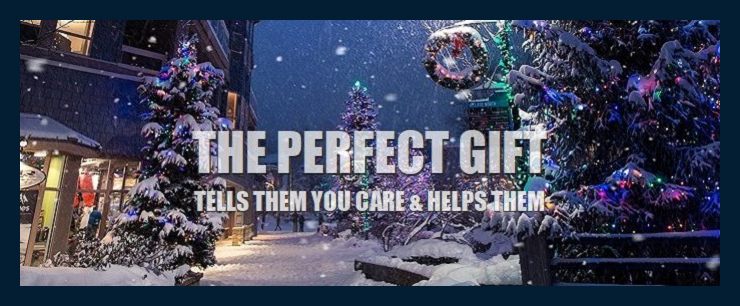 Click above
How do thoughts create matter?
The conscious mind directs unconscious activity that results in the actualization of our beliefs, thoughts and emotions.
Thoughts are energy which continues to exist. Thoughts combine with similar thoughts on inner levels. These turn into probable events which contain the impetus and pattern necessary to evolve into the complexity of matter.
Once sufficient intensity is achieved and certain requirements met, selected probable events manifest as ordinary events.
The balance of your thoughts, intentions, expectations, and those areas where you are focused or deeply emotionally involved will materialize as dominant areas of experience.
How do I create what I want?
It may take determination and resolve to change your position, circumstances and personal experience, but negative thoughts and moods will hold you back.
It is necessary to take back control of your mind and life from the internal judge and victim. The voices that tell you what is possible or not possible that come from within you are like little personalities with their own opinions. These are the voices of beliefs you hold.
These beliefs that exist in your subconscious were created when you were very young. You internalize the beliefs and values of your parents and the entire civilization.
Contemporary worldviews are based on myth. To be free to create what you want you must dispense with those particular myths that you internalized as a youth. Doing so will allow you to create everything you want in life effortlessly.
You are in control of your life. The conscious mind controls what enters and grows in the subconscious. You must gain awareness of what you are telling yourself is or is not true in your head. Then you must learn to project what you want in belief, thought, imagination, expectation, affirmation and emotion.
Before I learned to efficiently influence reality with my thoughts, I had to battle an antagonistic set of detrimental beliefs I had inherited early in life. The main problem causing me to suffer in life was the inner judge (parasite) within sabotaging everything I set out to accomplish.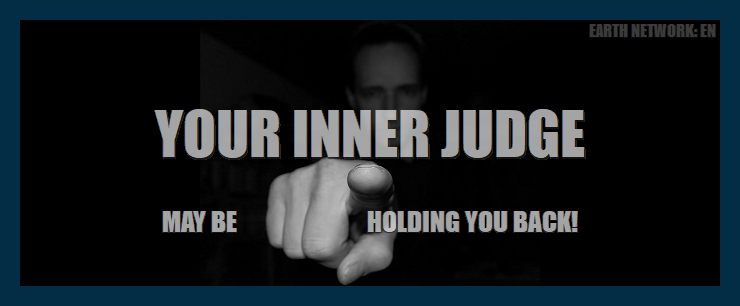 Only 1 in 100 people are free!
The Inner Judge & Victim Control Us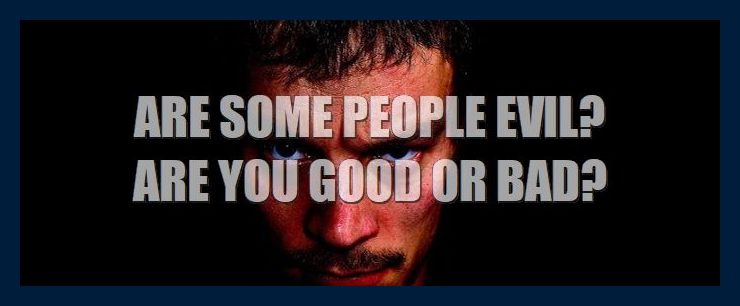 Consciousness Creates Matter Proof & Facts
REAL SCHOOL - Get the facts about reality here
The solution to the world's problems.  Your thoughts create your reality.


Primary article concludes here.
FOUR SITES
ONE HIGHLY ADVANCED PHILOSOPHY
Click below for more complete list of articles.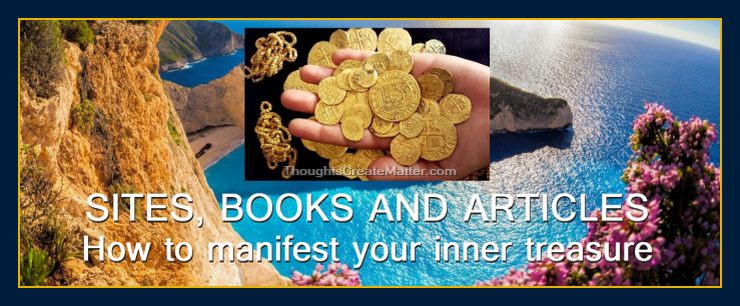 What Is Stopping Me from Succeeding? Your Trojan Horse Holding You Back & Preventing Success
Copyright © 2019 by William Eastwood
6" by 9" paperback
ENDORSEMENT
"In editing 'The Solution…', my perspective as a scientist with doctorates in theology is that 'The Solution…' bridges science, metaphysics and true religion.
We can literally change the course of civilization by lifting the race to a higher path through implementing the solution.
- Mario Fusco TP.D, RS.D, BSc.
DREAMS DO COME TRUE
From the upper echelons of the scientific establishment comes a completely new definition of reality and the human being. The most advanced physics in the world suggests that accumulated knowledge in all fields is based on a false premise.
If so, all curriculum from grade school to university will need to be entirely overhauled. The end result will be a complete and total reversal of focus that will bring about a new human with entirely new and radical ways of achieving goals and solving problems. But we cannot do that while the pestilence prevents us and civilization from entering the promised land.
Learn how to become powerful and unstoppable by having the right knowledge. We unknowingly wield immense power. We must recognize the fantastic power we possess and learn to use it constructively.
Here and now we have the power to work magic of such proportions we have never fathomed. Yet unseized, such power waits for us to claim it. It is of no use until we awaken to it.
It is all here, in the solution.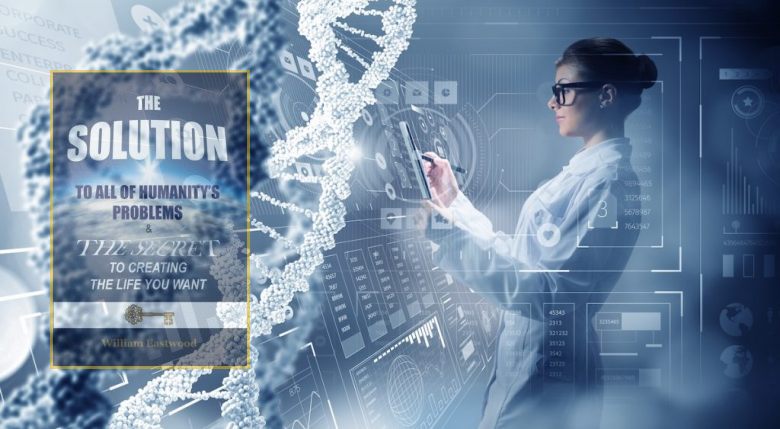 This remarkable new way of looking at the universe is supported by two more of the world's  most  eminent thinkers ― Stanford neurophysiologist Karl Pribram, & University of London physicist David Bohm, a former protege of Einstein's.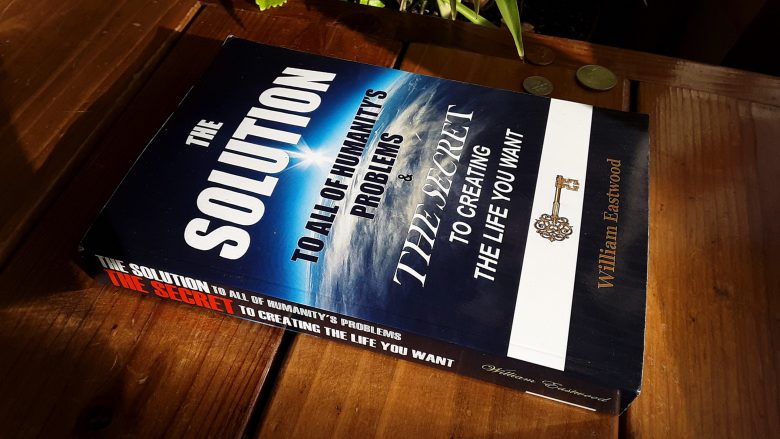 The author attributes his success to the application of these principles. He has achieved at the highest levels of success due precisely to these principles. They do work. They are tried & tested.
Acquire the knowledge necessary to create anything you want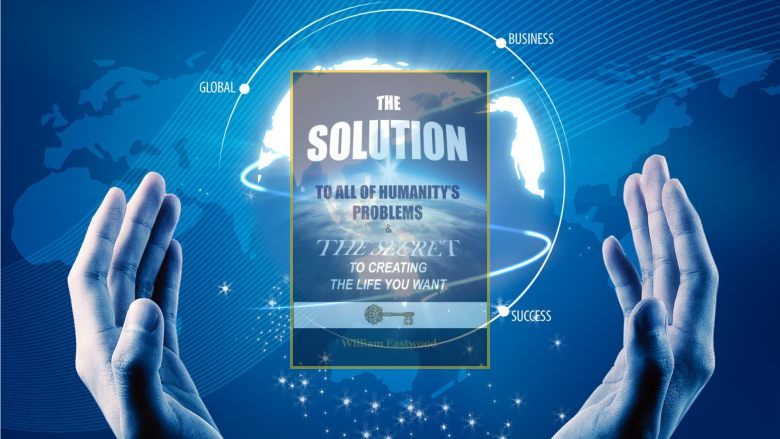 Websites based on this book.

RESEARCHING CONSCIOUSNESS SINCE 1975

Achieve all your ambitions with POWERFUL EN books
EARTH NETWORK BOOKS By William Eastwood

Anything is possible. Create your dreams. Start today.

KNOW WHO YOU ARE:  We need to wake-up within the dream, and enter our true life.

Anything is possible. Create your dreams. Start today.

THE SECRETS OF THE UNIVERSE UNVEILED: A sample of chapter one of the EN course.


Click on the rotating earth at the top of every page for your daily affirmations.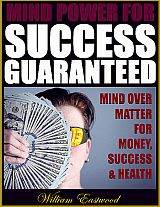 ePub: (eBook)
Based on David Bohm's quantum mechanics.
When you apply the simple principles within this book you activate a magical internal process that manifests your desires & allows you to enter your own Promised Land.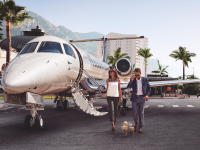 Once you understand how time and space really work, controlling what happens next in your life is easy as clicking on the movie you would like to watch on your TV. You do not progress in one world from birth to death. You are really in a field of unlimited probabilities projecting who you think you are into the physical movie we call life.
This simple method can be used to become successful, wealthy, healthy, to lose weight, get smarter or whatever you want, overnight. It is tested & it works.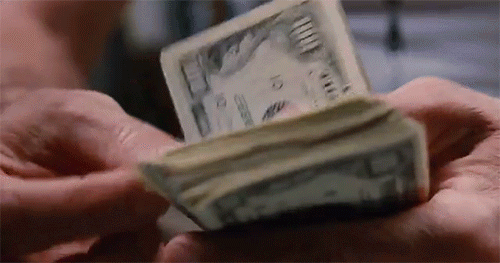 Mind Forms Matter Links
Extended articles of merit

Recommended site: Thoughts create matter
You are a good person.
YOUR REALITY IS A PRODUCT OF YOUR THOUGHTS
Learn the secret to consciously creating what you want in life.
The authentic self we bury during domestication can be reclaimed to produce an authentic and powerful self. 
---
Categories: What is stopping me from succeeding? What is the source and cause of my problems preventing success? What is holding me back? Thoughts form matter. Hidden invisible barriers to success. Consciousness forms matter. Where do all my problems come from? Click on our site and books to learn more.
What Is Stopping Me from Succeeding? Your Trojan Horse Holding You Back & Preventing Success
In my studies of quantum physics, I have learned that everything in the universe is composed of the same kind of conscious energy. The lesson in this is that no matter how you slice the pie, the ingredients are the same. Everything and everyone in the universe are good at the core. While their beliefs and thus behavior can be misguided, their spirit is good.