---

Negative & Unfortunate Events in the Short-Term,
Can Have Positive Results, Effects & Outcomes
---
How can negative events in the short-term have positive outcomes?
How can unfortunate events have positive effects and results?
I will answer these questions now.
---
A negative event in the short-term have positive outcomes due to the organizing nature of consciousness. The universe has an inner guiding intelligence so that all events work toward further positive development. This is known on higher levels and the events in your life that seem negative in the short-term will often have positive outcomes.
Believing this is important, which is why Einstein said believing in a friendly universe is the most important thing you can do.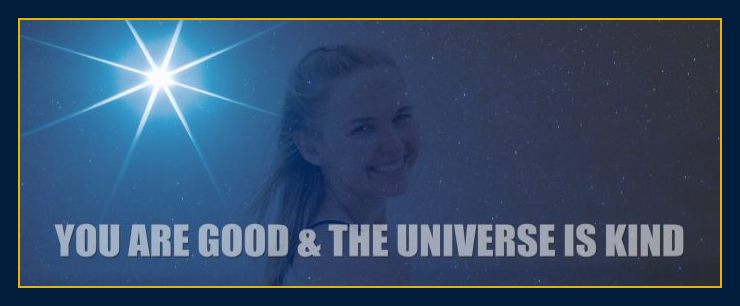 FIVE NOBEL PRIZE WINNER'S FINDINGS
---
Donald Trump's election, although an unfortunate event in the short term, could have an unrecognized positive effect. We will never know what would have happened had Trump not been elected, so we should not assume his election was as bad as we often assume.
Anything that happens in your life that seems negative in the short term can have an opposite positive effect, outcome and result. This is true of public events also.
Public events are a manifestation of individual collective energy. Negative energy can manifest as political problems, natural disasters or even serious conflicts with other countries.
Trump's election, the coronavirus pandemic and its economic fallout are manifestations of the beliefs, thoughts and emotions of everyone involved and affected. Each is a kind of healing crisis.
Trump is an embodiment of everything wrong with American culture which I wrote my first book, "The Solution…", to point out. But by being elected he is going to teach everyone what is wrong. Our beliefs and ways of doing things are based on negative and inaccurate worldviews.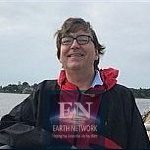 "EVERYTHING WE ARE EXPECTED TO BELIEVE AND WERE TAUGHT IN SCHOOL IS WRONG!
"Our belief systems are so toxic that some children decide it is too dangerous to communicate with the world and so they are born with autism.
"It would be one thing if the world was intrinsically as we believe it is, but it is not. The negativity and chaos we experience is a projection of a failed negative belief system. Children that are born with autism are reacting to their parent's and society's core beliefs.
"Everything from bullying to excessive demands on individuals—the source of all our problems—is born of distrust of human nature around which our civilization is built.
"Einstein's friend, David Bohm, gives us a scientific paradigm that explains how this is possible. Our reality is a holographic projection of our beliefs, thoughts and emotions.
"To create a new and successful civilization we must discard the highly negative myths that caused current failure and in their place project beliefs that will produce success.
"The global altruistic, autonomous movement is a rapidly expanding circle of people who are recognizing the non-competitive, cooperative and non-selfish workings of the universe. These beliefs will generate different behaviors, institutions that are more friendly and an overall transformed projection of reality.
"Our social problems are a kind of healing crisis which are meant to lead us to the answers. The truth is more positive than we can presently conceive. But before we can get to the Promised Land we must first escape the meritocracy, chaos and crumbling systems based on false beliefs.
"We are in a new spiritual age of metabiological awakening."
— William Eastwood
Your thoughts create your reality regardless of what anyone says to the contrary.
How can everyone be wrong?
---
In the same way anyone thinks they are right — cognitive dissonance. They see what they want to see.
Because our thoughts create our reality, the thought that our thoughts do not create our reality creates our reality. Not only are our beliefs projected into events holographically, but they also filter our perception, which is why people are always convinced they are right. Our civilization is hypnotized by the strong belief that our thoughts do not create reality. But…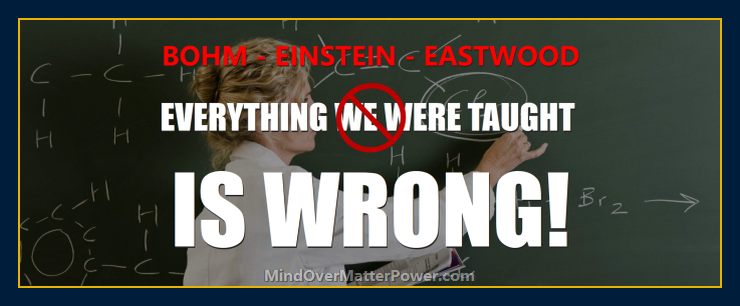 How can the experts and scientists be wrong?
---
To understand the "authority" of this site and the power of collective hypnosis, click FAQs below. Otherwise you may never understand our credibility.
Click above to learn more
Create Your Own Reality MindFormsMatter.com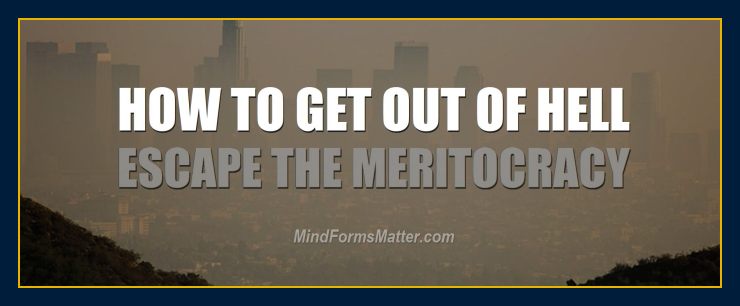 Click above to learn more
Backsliding and rebellion
Backsliding after making significant forward gains is not uncommon. The election of Trump was in part a rebellion to the previous administration's advances. Those who cannot adapt to cultural advance attempt to pull us back to the way things were in the 1950's.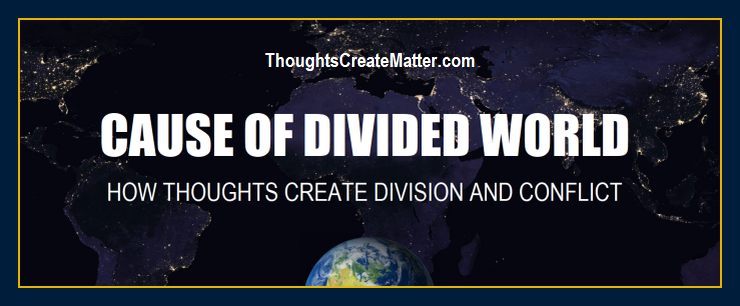 Click above to learn more
There are multiple reasons why any event occurs
Many mistaken moves and undesirable events in life are a result of information acted upon that we do not have on a conscious level. This holds true both personally and collectively.
The world has a way of protecting itself. When we are diverted into an unwanted event that seems to make no sense, it is often a result of decisions made on inner levels.
Self-corrective actions occur all the time. A healing-crisis contains lessons, that once learned allow us to progress to the next level. A healing-crisis can mobilize and consolidate the entire country and bring us all to the next level. It is possible the entire country will pull together against Trump, the Republican Congress and this particular type of abuse of power.
Not everyone will accept new beliefs, but the majority will learn a lot from this, and that is one of the potential long-term positive results of the Trump election.
Whatever we believe and expect we create. Therefore, it is detrimental to adopt the attitude that things are going downhill even when all evidence seems to suggests they are.
Our reactions to what happen to us in life determine what will manifest in our future. Those who focus on peace and the silver lining in events will enter a probability where peace and prosperity prevail.
Click above to learn more
UNIFYING PRINCIPLE How to Unite the World
When it comes to the disasters in the world, you can do something and you can make a difference.
Take your country back from primitive superstition, violence and ignorance.  Enter a better future
FOR THE BENEFIT OF MANKIND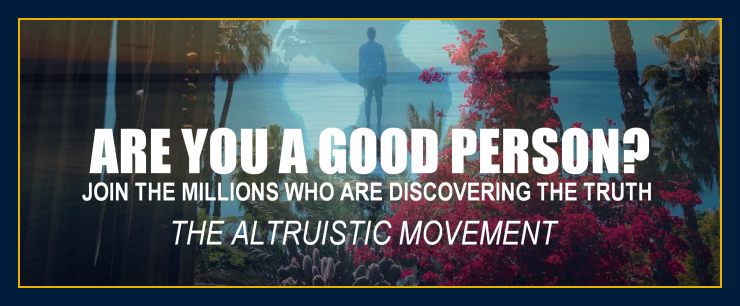 Once we learn the lessons each disaster is teaching us, we will move through a paradigm shift. We will all take a quantum leap into a new era.
The ways of Trump and bullying will be gone and new and better beliefs and methods will replace primitive superstition.
Click above to learn more
CONSCIOUSNESS IS A STATE OF MATTER: MIT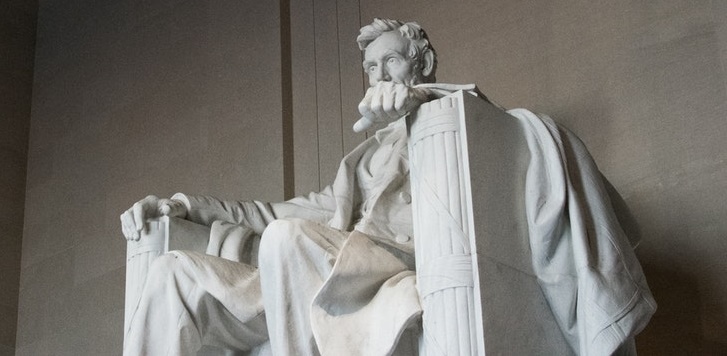 45

EASTWOOD
45 years of research goes into every book
What is stopping our evolution?
---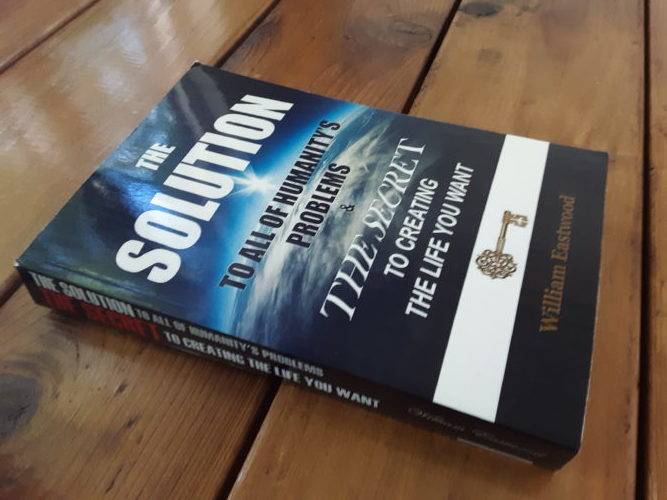 Click above to learn more
Trump's policies will galvanize us and clarify our stand on issues
Trump will serve as a powerful wake-up call to Americans, as well as a catalyst to question his and our values. This will ultimately result in greater clarity.
Do we believe in bullying?
Do we want to retract civil liberties?
Do we want children to grow up being cruel to others?
Do we want a bully terrorizing everyone into compliance in the Whitehouse?
Is a cult leader and criminal organization appropriate to run our country?
Do we want to sever our alliances around the world and destroy our economy and well-being?
Do we want to revert back to prerevolutionary times?
Is it better to have an ignorant king ruling over our country? Is democracy a bad idea?
Are all people not created equal?
Do we want to isolate ourselves from the rest of the world because we are bullies that do not want to play with others regardless of the consequences?
Do we want to destroy the Earth through global warming?
When we see what doesn't work we learn what not to do. Certain people serve as examples of what not to be like.
---
"Anger dwells only in the bosom of fools."
— Albert Einstein
---
45

EASTWOOD
45 years of research goes into every book
Those who need clarity may get it
This country may emerge from this clearer about who we are and what we stand for. We don't want our children to go down this path.
We do not want bullies in our government or schools. By projecting all that is wrong with civilization onto one person, and then getting rid of that person, a kind of symbolic cleansing can take place.
Keep the faith. Multiple positive ends can be achieved as a result of a seeming disaster. Electing Trump was the biggest blunder in history, but it will still serve a purpose that can benefit us in the long-run.
This does not mean we should not fight back. We must do everything we can to get our country back and fight for what is right. I hope this causes the greatest rally for what is right since World War Two.
I highly recommend you click on the image below to understand the issues and to protect yourself.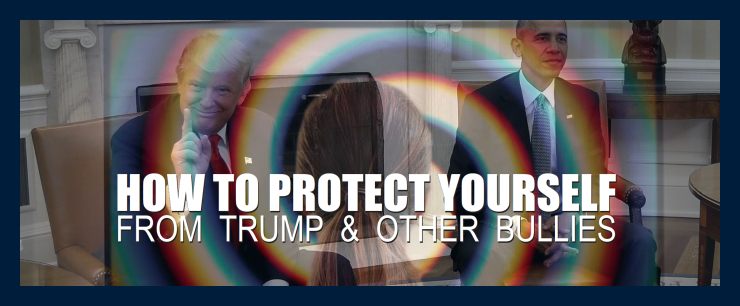 The most advanced and credible science in the world (below) is leading us to the truth that shall set us free. And the truth is more positive than we can presently conceive.
We are capable of using this knowledge to create a new kind of civilization. Our problems are meant to lead us to these answers.
The manifestation of negative beliefs

By electing Trump we witness what happens as a result of certain beliefs and values. This can reinforce our own beliefs and values. Seeing the abhorrent result of the beliefs opposite of ours serves as a lesson for everyone that those beliefs are wrong and do not work.
Trump could spur an opposite reaction and great advance in the next election as people make sure they elect someone as unlike Trump as possible.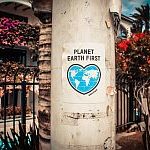 Trump illustrates just how far we have come. We should acknowledge that we have accomplished a lot in the past 60 years. We should give ourselves credit.
The direction we go depends on where we focus. If we feed the right wolf we will progress. Feeding the right wolf is focusing on our gains.
Release a resolve
We will gain clarity as a result of observing and analyzing what is happening now. When we get clarity on what does not work that can give us clarity on where we must project our will. The gravity of the situation will serve to mobilize our collective will and energy.
Manifestation of an unfortunate event can also release a dangerous accumulation of collective negative energies on an inner level. 
Click above to learn more
Click above to learn more
Change beliefs for long-term results
Many people feel that obstacles such as high taxes and low wages are insurmountable. Even with a positive attitude and hard work, it may seem that the mountain is just too steep to climb. Attacking others, however, is not the solution. In almost all cases, change occurs from the bottom up, rather than the top down. After all, Americans voted this man into office.
Underlying flaws in collective thinking
---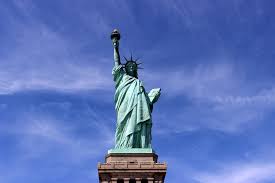 If the system is against us it is because there are flaws in the system, but those flaws are not necessarily because of specific or evil people who must be weeded out. Trump won in part because he appealed to people who knew the system was flawed and believed the flaws were a result of specific people in office.
The flaws are in the collective belief systems that gives rise to our current establishment.
.
Distrust of human nature, survival of the fittest, selfish animal instincts, sinful humans, etc., are unfortunate and incorrect collectively-held ideas on which our current system is based.
The underlying negative beliefs of our civilization are causing the system to fail.  This is a healing crisis meant to make us recognize the errors we are making.
To learn the deeper reasons behind the global problems that now face us, click below.
To be negative is to feed into the problem.
---
"Try not to become a man of success, but rather try to become a man of value."
— Albert Einstein
---
A society of self-made victims
Those who blame others for their problems are not people who believe they create their own reality. Most Americans do not understand that their thoughts form their reality.
Some believe that they create only the positive aspects of their life, and blame others for the negative aspects. Trump appealed to these people.
Many Americans have fallen into negativity precisely because they are part of the mainstream that does not recognize the primary role consciousness plays. They do not understand that they create their reality with their beliefs, thoughts and emotions.
Trump's election is a wake-up call to the world that illustrates the futility of negativity, playing the role of a victim and blaming others. As an approach it brings only failure.
We need to pull together and help each other.
EASTWOOD
THIS BOOK WILL CONVEY AN IMPORTANT MESSAGE!
---
A JOURNEY OUT OF THE ILLUSION explains how to survive the coming changes that have already begun. Survive and thrive or perish. Understanding will change the world as we know it.
William Eastwood's full story and metaphysics based on the new scientific paradigm of University of London physicist David Bohm, a former protégé of Einstein's and over 45-years of research and application.
COMING IN DAYS
---
Negative &
Unfortunate Events
in the Short-Term
Can Have
Positive Results, Effects &
Outcomes.
Metaphysical Principles For Success.
Always Expect

the Best Outcome
---
It is easy to blame others
Many who elected Trump elected someone they could identify with. It is much easier to blame others than take responsibility, and Trump spoke to people who were afraid because they did not understand their power to create their success.
The people who are fearful are frustrated and anxious because they are unaware of their power over circumstances.
They do not take responsibility for what they are creating because they do not realize they are creating it.
Feeling powerless
Donald Trump is not a powerful president. It doesn't require intelligence to swing a wrecking ball and destroy.
People who believe they are powerless may seek to destroy those that they see as being the source of their problems.
Positive Thoughts Are Stronger than Negative Thoughts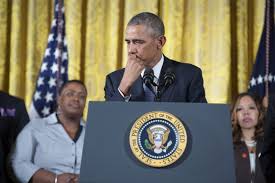 Most people underestimate the power of thought. They allow themselves to react negatively to the problems in our society that are a result of negativity. 
If we could fully appreciate and understand the constructive power of a positive thought and the destructive power of a negative though we would more carefully manage our reactions. A positive reaction will always bring better result than a negative reaction.
The Wrong Map
If you base a physical action on a fear or a mainstream misconception about reality the action amplifies the unfortunate effect of the poor beliefs it is based on . Unfortunately, our society and our institutions do that when they enact laws and regulations intended to protect us from ourselves.
These laws are based on an underlying distrust. The laws, therefore, reinforce the underlying distrust. They also make it more difficult for many to succeed.
Excessive taxation and laws are a result of deeply rooted problems in the underlying paradigm. As the problems created by negativity grow, more people react by becoming negative.
The only way we can protect ourselves and our security is to pull ourselves up and out of the negativity.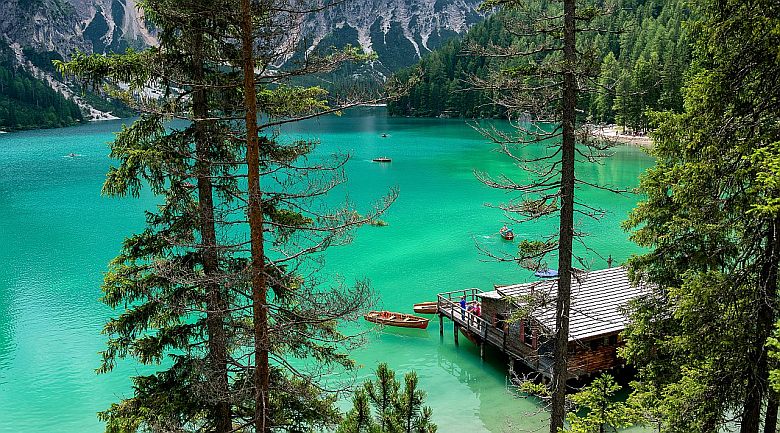 Anyone can blame others for their problems. It takes virtue and strength to admit we create our reality.
Once we take responsibility we can build positive systems that help us solve social and economic problems. 
Trump won in a large part because he appealed to egocentric individuals who cannot take responsibility. His voice is that of the people who play the role of victims and blame others for their problems.
These are people who are exhausted by their negative beliefs about human nature. These negative beliefs have materialized as behavior in our country. Trump is the voice and personification of negative beliefs about human nature.
Which wolf will you feed?
---
When confronted with something disturbing we have a choice in how we will react. We can choose to own our power over our situation and apply ourselves to improve our situation, or we can give up and blame others.
We can be a reactive person who is always emotionally upset, or we can meet negative with positive, and remain relaxed and positive. When we are positive we create positive events. Through one positive thought at a time we can break the negative momentum of the world.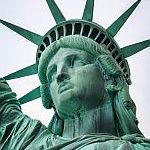 Trump is a person who holds the same negative beliefs about people which are causing our civilization's intrinsic problems. We need to build a civilization on an extension of the virtues put forth in the Declaration of Independence, that all people are created equal with certain unalienable rights.
These are exceptionally powerful, intelligent and altruistic ideas.
.
For a society to work it must be based on positive and constructive beliefs about human nature. From that bedrock will flow systems that work. American beliefs have become increasingly negative.
However, more and more people are trending to ideas as put forth here, that positive and constructive thinking is an absolute necessity. We cannot afford to be like Trump.
Positive actions have more power. Positive and constructive thinking and measured, intelligent actions can prevail over any problem, no matter what it is.
New science application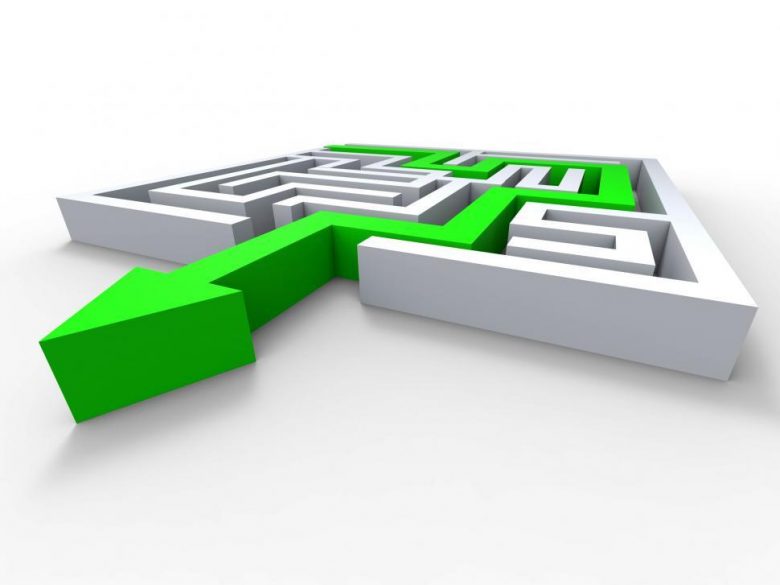 When you manifest something positive, such as a book that represents the truth and the answers you are seeking, maintain that book and whatever represents what you want in your life as best you can.  This creates an energy pathway for more of the same to come into your life. It also connects you with the author and all others who are connected to the object and/or information it represents.
This is the only way you can change the patterns in your life. If you want to materialize a better quality physical experience this is what you do. You bring what you want into your reality. I have done this and always have my favorite, most powerful books at arm's reach.
It was not necessarily easy to bring these books to you. Those who expose ignorance often pay a heavy price and many are shunned or attacked. This is true of people like Edgar Cayce, Nicola Tesla, David Bohm , Robert Jahn of Princeton and myself, William Eastwood.
I urge you to buy whatever books you can comfortably afford from your favorite metaphysical authors. There are many other benefits in doing so. A purchase is an affirmation of your manifesting power and prosperity, and it is a testament of your determination to improve yourself and your life.
Practically and symbolically, correctly made purchases are extremely important, not just to you but also to those who make these metaphysical books available to you.
As a heart pumps blood, the vacuum created in each pulse draws in more blood, and this is how energy behaves. You must give or outflow energy to receive. In religion and spirituality this is behind the Golden Rule concept.
Your most valuable possession will always be yourself. If you do not invest in you, then you are saying that you are not important. Those who do not invest in improving themselves and their abilities, do not draw more (ability, quality, etc.) from the universe.
Learn to manifest quality and value in yourself. Learn the art and science of living a good life and manifesting what you want in life. Bring forth that which you seek.
45

EASTWOOD
45 years of research goes into every book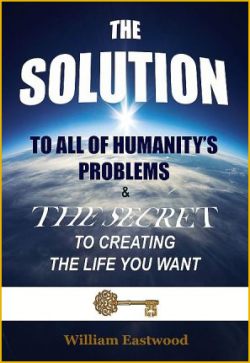 What is stopping our evolution?
---
45

EASTWOOD
45 years of research goes into every book
ePub: (eBook)

---
The human race will be saved!
---
A new unifying principle is the only solution to save humanity from the potential destruction that exists at this time in history.
Our very survival is now at stake, and that is why I am grateful that I can help at this time to make a difference and help to move the human race in the most beneficial direction possible.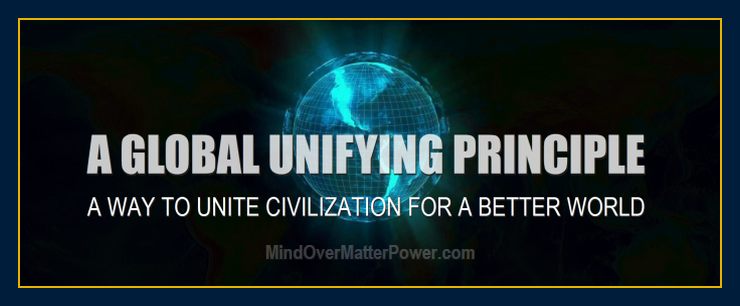 A highly recommended article.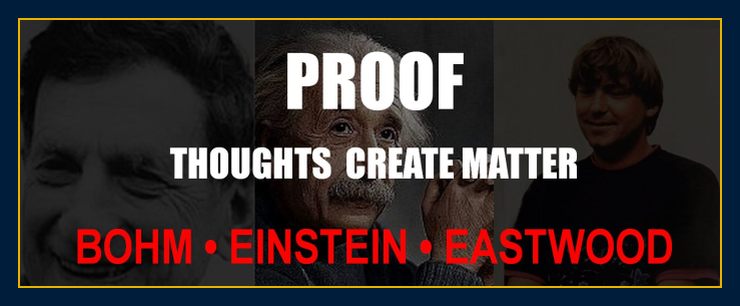 .
Eastwood founded the Altruistic Movement (below).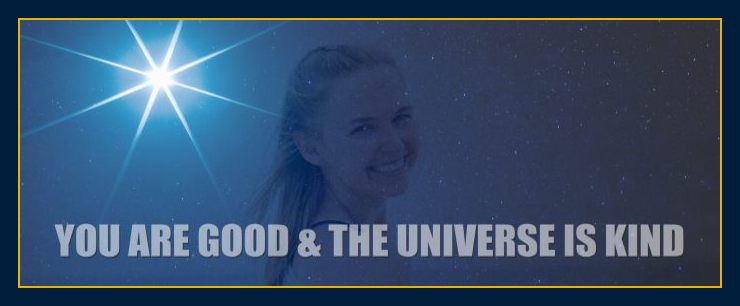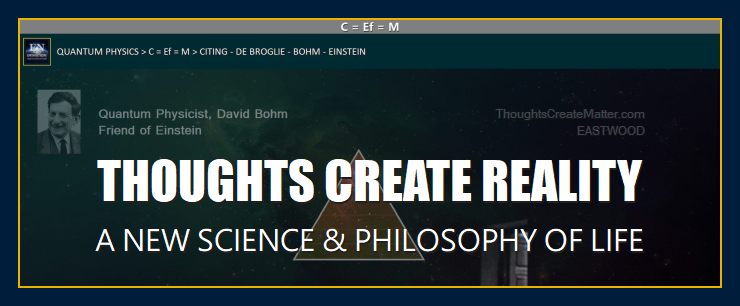 45

EASTWOOD
45 years of research goes into every book
What happened?
---
There are many problems in the world today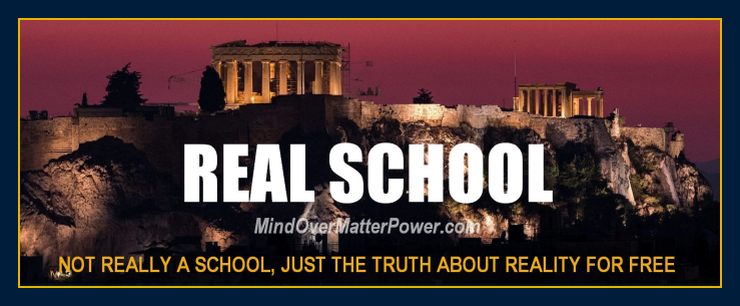 TRANSFORM AND IMPROVE YOUR LIFE IN EVERY POSSIBLE WAY
If you wish to go to the next level and support the improvements that our work is bringing to the world, take a book with you.
---
Help to put an end to starvation in the world... children suffering... human rights violations... conflicts and more by buying a book. (see: EN mission statement).
When you buy a book, consider it a donation helping people around the world (see: Mission Great Civilization).
---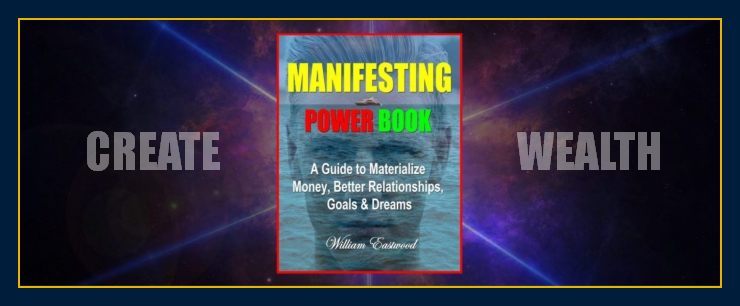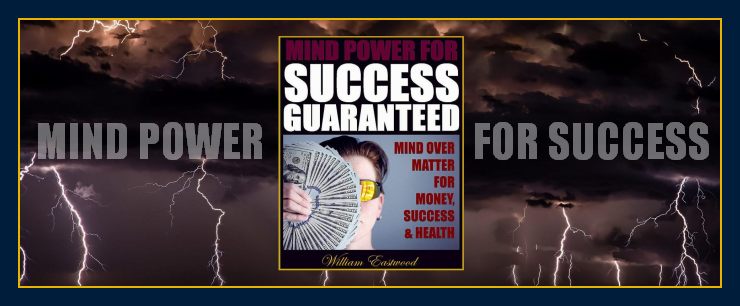 If you are unable to afford a book, the daily affirmation page can get you started on your way to materializing all your goals and aspirations.
Affirmations are the science of reprogramming the mind for success. Everything we have been taught is wrong, yet our beliefs and thinking habits often resist our efforts to change them. This is why our affirmation science is needed. We are providing what the people of the world are asking for.

Click on the spinning globe at the top of any page to go to the day's affirmation page.
These principles are extremely practical.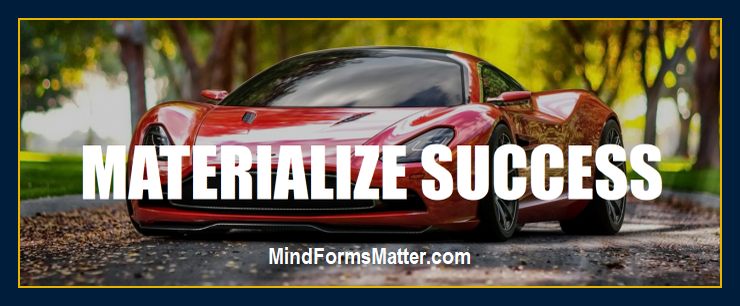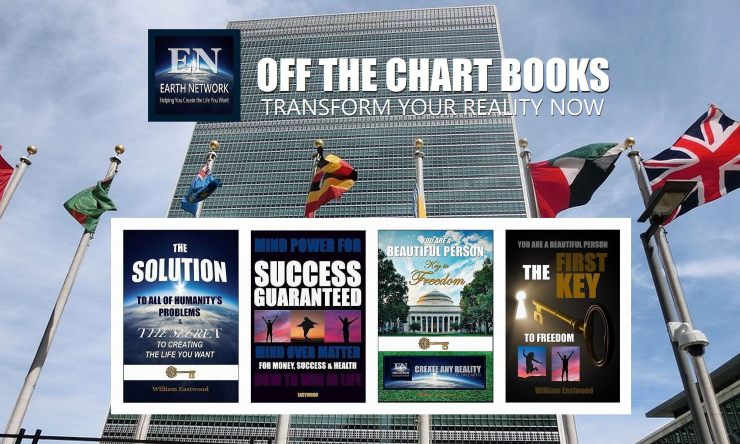 WILLIAM EASTWOOD
Author of Earth Network articles and books.
"I appreciate people supporting my work because I paid a high price to be the first to bring this knowledge to the world.
What do you want to create? Eastwood's methods of achieving goals are based on new scientific paradigm of University of London physicist David Bohm, a former protégé of Einstein's and over 45-years of research and application. These methods work. Begin now to create the reality you have only dreamed of with William Eastwood as your guide.
THE LANGUAGE OF BULLIES, cruelty, and division are products of a deeper entrenched problem in the U.S. in particular. The nation's problems are only symptoms of the actual underlying problem. Read more.
There is a story behind this site and books. There are huge changes taking place in the world. The forerunners are running up against those barriers that prevent progress in the world.
If you have not yet seen our other three sites, please click on the two websites below.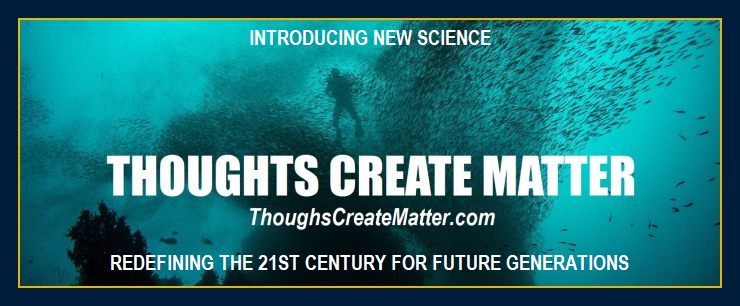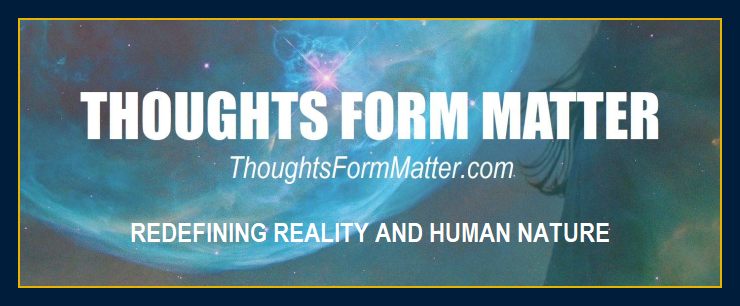 The buttons below go to key pages on our four websites.
---
Click above to learn more
---
For an easy to understand article to put things in perspective, click below.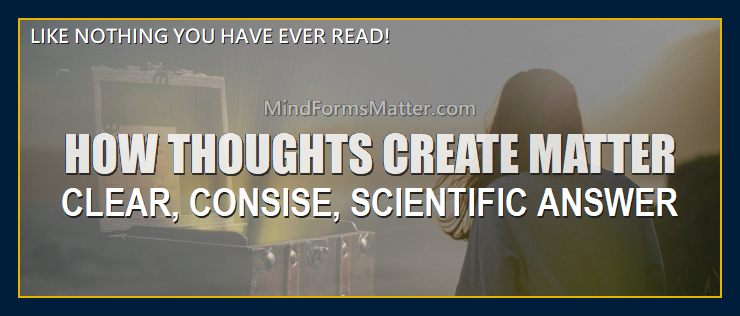 We need to shift the entire world to new thinking, as Einstein points out, to advance and solve our problems.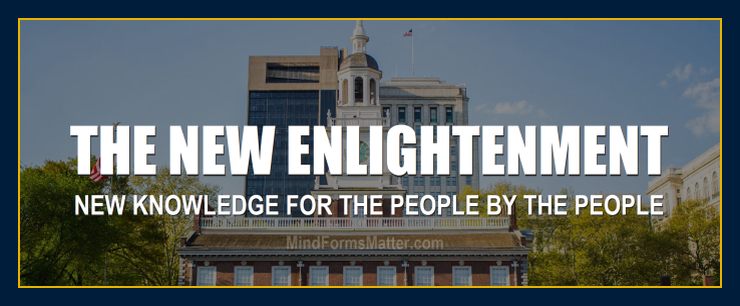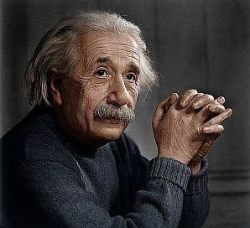 "Great spirits have always encountered violent opposition from mediocre minds."
― Albert Einstein
To change the world you have to interact with the world. If you want to get rid of ignorance, ignorance fights back, even in the U.S.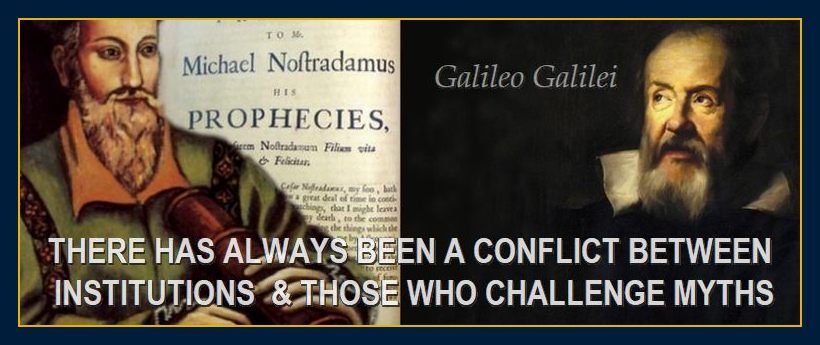 TWO OF 12 POPULAR BOOKS BY WILLIAM EASTWOOD
   
THE FIRST KEY: $3.99 

Phoenix

International 5 STAR Review
Verified Purchase

Paperback / eBook DIRECT FROM MANUFACTURER - most reliable source -fastest delivery - lowest price

Negative & Unfortunate Events in the Short-Term Can Have Positive Results, Effects & Outcomes
© Copyright 2019, 2020, 2021, By: William Eastwood.
Primary article concludes here.
---
FOUR SCIENTIFIC EDUCATIONAL SITES — ONE PHILOSOPHY
A singleAMAZING philosophy!
100's of articles!
4 EN websites!
They are meant to be used together.
Click between them!
Click below for list of articles.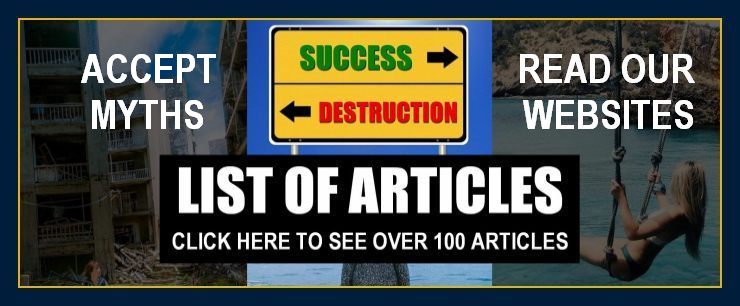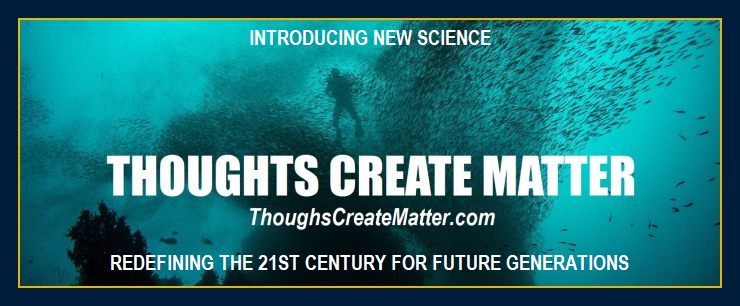 Mind Forms Matter Links
Extended articles of merit

Recommended site: Thoughts create matter
THOUGHTS CREATE MATTER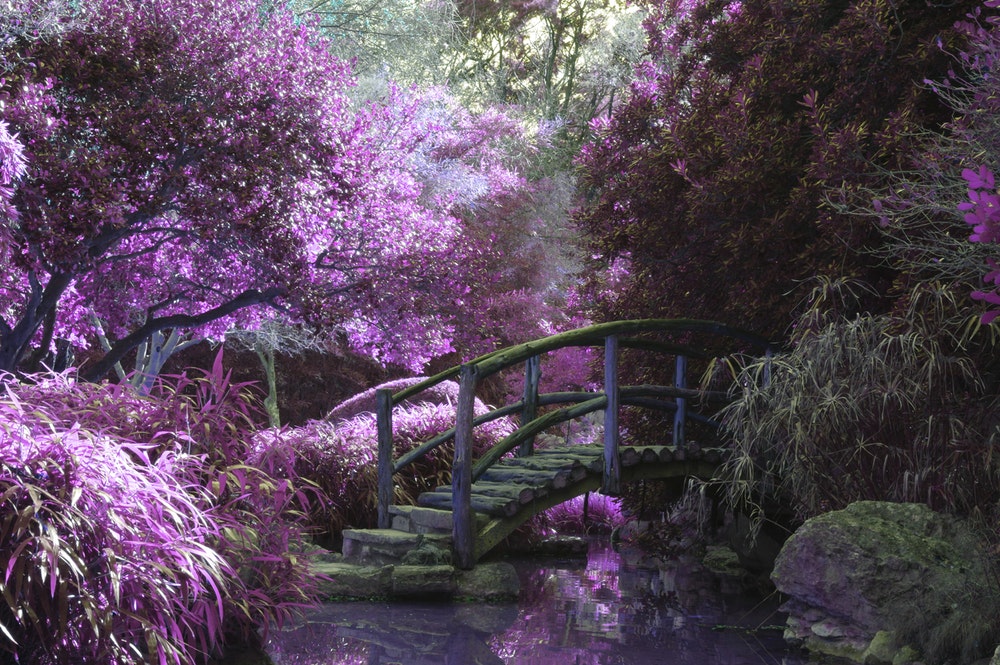 REALITY IS A PRODUCT OF YOUR THOUGHTS.
---
Categories: Unfortunate Negative Events In the Short-Term Can Have Positive Long-Term Effects – Results – Implications. Why Trump was elected, Trump won on negativity, fear, bullying and blame;  How does mind form matter? How do thoughts form matter? Negative Events Can Have Positive Long-Term Effects – Results – Implications. How can thoughts create matter? Can my thoughts create matter? Mind forms matter books and websites. Click on our site to learn more.
Negative & Unfortunate Events in the Short-Term Can Have Positive Results, Effects & Outcomes
Trump represents negative beliefs in our country, and serves as a lesson for everyone that those beliefs are wrong and do not work. He could spur an opposite reaction and great advance in the next election as people make sure they elect someone as unlike Trump as possible.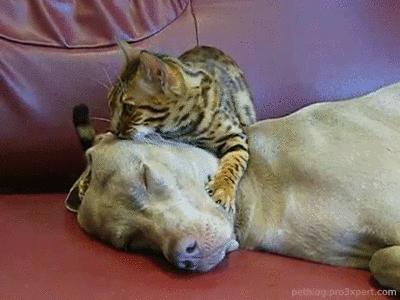 The concepts conveyed in this website are within these books.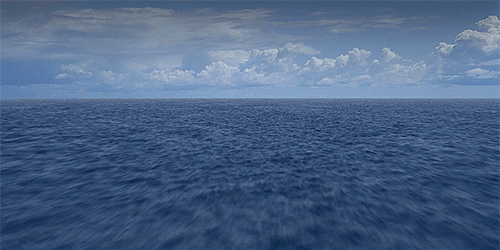 www.MindFormsMatter.com