---

Create the Best Future: 
Probabilities & Multidimensional Soul, Entity & Inner Self
Your Multidimensional Self & Probable Selves
---
Click Image for EN founder's video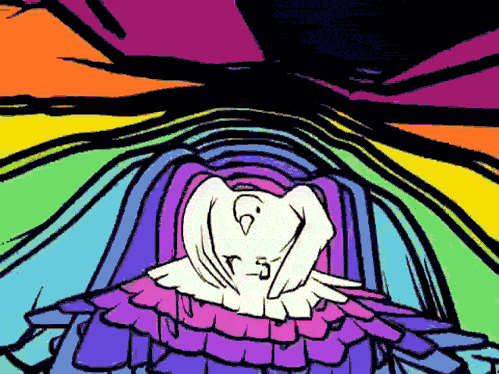 Click above
Consciousness Is a State of Matter: MIT
If You do Good Things, Good Things Will Happen to You
When I was about seven I had the idea to clean up the trash along a beautiful country road. It was spring in the gorgeous shoreline colonial town of Madison, Connecticut, USA. I told my best friend what I wanted to do from my heart because I loved nature and the beauty of that winding country road.
I sold him on the idea by telling him "if you do good things, good things will happen to you." Again, I was speaking from deep inside the pure heart of a child.
We each collected an armload of trash and stomped it into a depression in the ground. I pointed to a rock in a very old stone wall and told my best friend "pull that rock out and hand it to me."
As I put the rock on the buried trash and turned to look at my friend, he was busy spreading coins out on the wall. There had been an old shoe box behind the exact rock I told him to pull out of the wall. It was full of large old Canadian coins.
Click above to learn more

I have had other experiences like this one and as a result I know that reality is not what traditional science says it is. However, this occurrence of beneficial synchronicity fits beautifully within the paradigm of quantum mechanics.
I believe my inner self knew the coins were there and directed me to them to make a point. My spirit knew I was going to do a good deed and it used the opportunity. It was able to reward me and send me a positive message that would last a lifetime.
The idea was to prove "that if you do good things with your life good things will happen to you."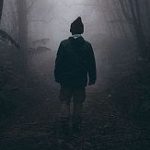 Because I was aligned with the principles of the universe, the powers-that-be were able to send me money, (a treasure) and a message.
I had other similar experiences in life. At about the same age I was quoted as saying "I like my lucky when the sun comes out."
When I was happy on sunny days I could create luck.
I worked pure magic.
.
I used to look for money and I would find it everywhere. When I got a lot of money I then gave it to my friends.
Manifesting money is easy once you learn how.
These episodes reveal that we do not live in a cruel and cold universe, but a compassionate and fair universe. This is a paradigm that can find support in the basic precepts of quantum mechanics if you are willing to look. Regardless, quantum mechanics proves that the materialistic worldview taught to most of us when we were young cannot be correct.
You Are a Very Beautiful Person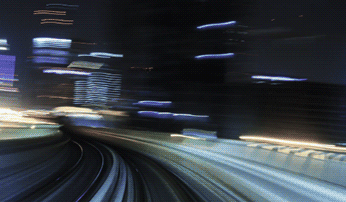 C = Ef:  MIND FORMS MATTER:  FAST TRACK TO SUCCESS
Your Fast Track to Success  links (C = Ef) above load in milliseconds
You Are Greater than You Think
Many-worlds interpretation of quantum mechanics suggests there is a lot more to the universe than traditional science is willing to admit. Besides the fact that is it possible to influence matter and events with the mind, this paradigm suggests that there is a reality behind this one.
People think in terms of an afterlife, but I have studied this subject all my life and I know that we are within this inner existence before death. There is no doubt within me whatsoever. There is more to who we are. There is a beautiful part of you I refer to as the inner self. It speaks through your heart, inspiration and impulses to guide you.
Multidimensionality is a realty through which you are able to manifest probabilities through correct focus of attention and awareness of the inner self's guidance. My websites are therefore meant to introduce these concepts in a scientific context, so you can learn and benefit from what I have learned.
For an open-minded person there is a lot to be gained, and that is an understatement.
The fact that there was a treasure in the old stonewall which I led my friend to in order to make a point indicates there was an inner intelligence guiding me. There is an inner self, spirit or soul that can help us.
If you don't have this kind of guidance operating in your own life it is because science and traditional education have misguided you. If you want to go to an entirely new level, you need to leave the old paradigm behind.
It is as outdated as the view we all once had that the world was flat.
The old paradigm simply is not true..
Get POWERFUL Guidance & Affirmations Daily!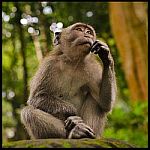 The old mechanistic view is heartless. It is blind to the love and meaning within life. If you trust yourself and your intuitition and are in touch with the magic of the moment you cannot be fooled.
The meaning of life is evident to anyone who is in tune with themselves, their families and nature. Even the eternal nature of the self and universe is obvious.
My psychic experiences reveal to me that time is not what society thinks it is. I believe that the inner part of me saw the future probability of finding the coins and used it as a way to send my outer self a very, very good message.
I have seen future events on other occasions. At thirteen I could close my eyes and fly through treetops, seeing everything as vividly as an eagle does.
Future and past events are components of the spacious present. All probable realities in all times exist now, and we draw from these realities what we want to create in life according to our focus, thoughts and emotions. There is an entire science here that needs to be learned.
When it is taught in our schools, we will all be able to create what we want in life, and most of the personal and collective problems we face as a civilization will be solved.
Scroll down to continue reading article.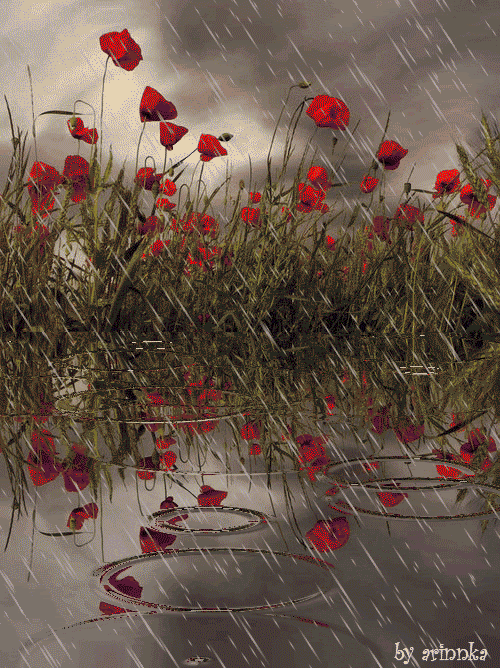 I have also had a strong sense of direction and purpose all my life. Our inner self directs us with impulses that when followed lead to events that benefit us and others. If you don't follow your impulses you won't know this. Nobody does because we are taught not to, and we fear our impulses. We think they are aggressive and selfish.
Impulses only become dangerous when they are repressed out of fear, so I am not suggesting that you follow exaggerated or distorted impulses. Distorted impulses arise only after a long process of suppression due to fear. Do not follow impulses that can hurt yourself or others. But do listen to what they are telling you. They will point to areas where you are blocking your energy out of fear.
Our society is set up to restrict us based on a deep distrust of our impulses. You can't stop the life force, so when we dam up our impulses we do seem to become what old science suggest. It is also the reason for frustration in the world.
When you dam a river because you don't like water you are just going to get a lot more water.
When we distrust our guidance, we can't create synchronistic events. We can't manifest our loves and dreams. Instead we create illnesses, personal and social problems.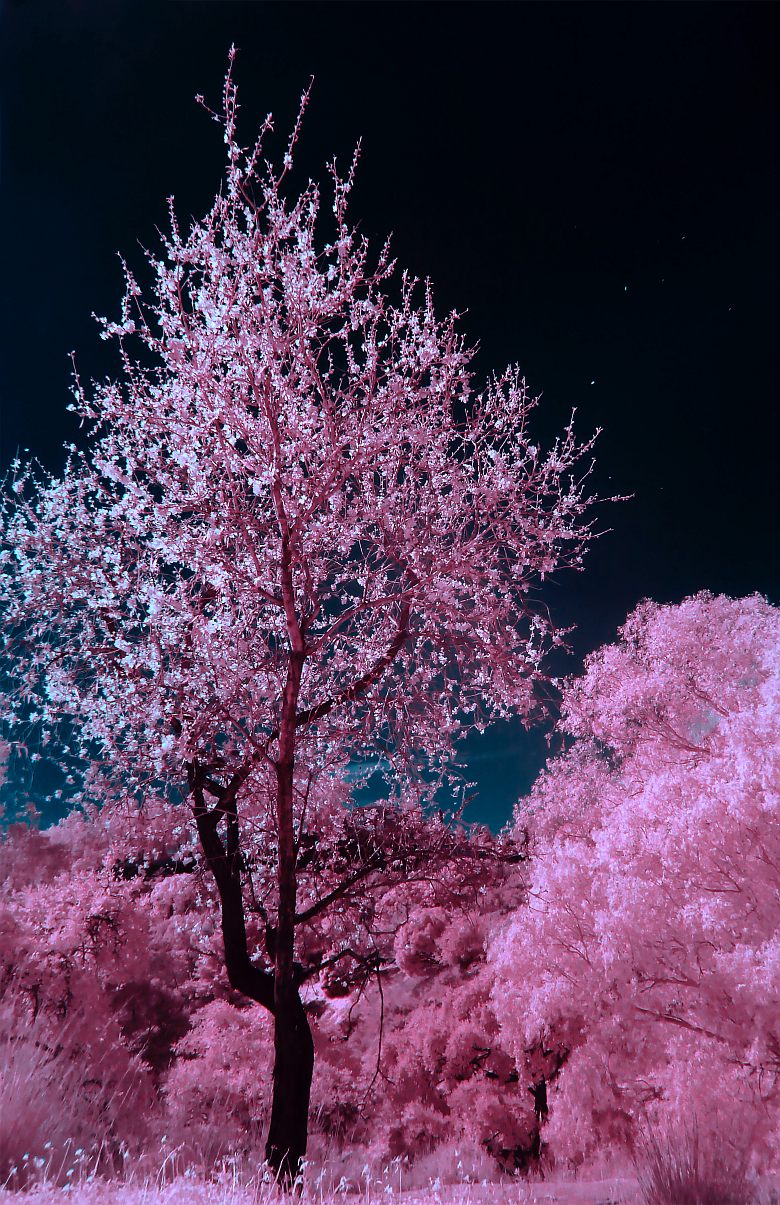 Click above
Anything is possible. Create your dreams. Start today..

KNOW WHO YOU ARE: We need to wake-up within the dream, and enter our true life.

Primary article concludes here.
PART TWO 
Create the Best Future
An Invitation to Tomorrowland
Create & Enter:

Ideal Future Probabilities
Probabilities & Multidimensional Self.  Quantum Physics Many-Worlds.  The Soul, Inner Self & Entity.  Scientific Principles.  Create the Best Future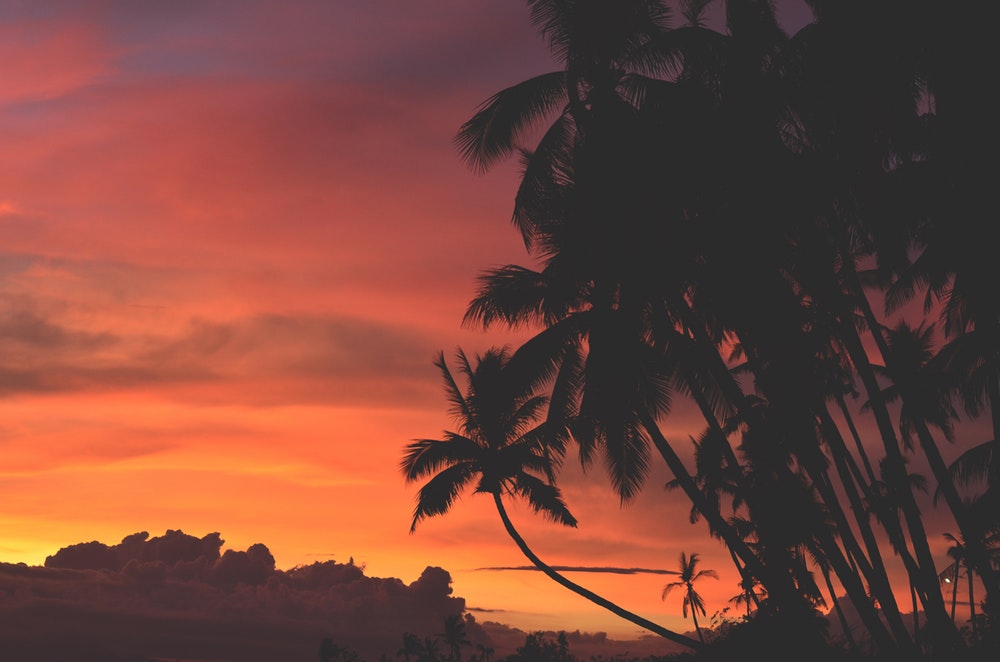 Click above
Please read the authoritarian article to understand the underlying cause of all violence and bullying in our society.
Imagine the Future
Imagine the ideal future already exists as vividly as you can. You can help create it on inner levels. Your mental energy will be added to it. The reality will exist on other levels. You will enter that probability. When it reaches sufficient strength to manifest physically this line of probabilities will be transformed.
In the future probability you can enter the oceans will be crystal clear and filled with as much life as there was when the American Indians roamed the virgin forests of the US.
Humanity has learned how to create great prosperity and wealth without depleting or harming the earth. Other species are no longer afraid of man. Great forests cover the earth. Man has turned the entire globe into a garden of incredible beauty.
Science has discovered what I knew as a seven-year-old. The entity creates the soul, the soul creates the inner self, and the inner self creates the individual. There are no divisions in the self, however. The entity, soul, inner self and conscious self are one self.
Science has discovered that our definitions of human nature create our behavior and not the other way around. It has become obvious that mainstream academia has been mistaken. The human being is primarily cooperative rather than competitive, and altruistic rather than selfish.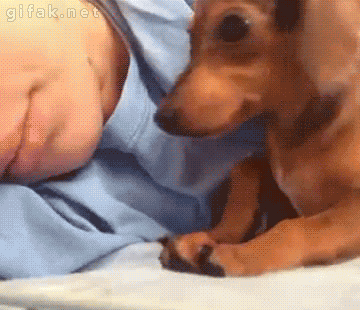 We are not accidents of evolution we are divine portions of All-That-Is. We are products of love and we are love. We are eternal, and we are creators.
This is perhaps the single most important thing we need to understand in order to solve global problems.
In the future probability you can enter technology has greatly advanced. In this probability global warming never happened. Solar and other renewable clean sources of energy power the globe.
Nationalism is as much a bygone as the dark ages. The people of the world are as equals and all help all. The cooperation and generosity of humans reflects their true spiritual nature.
Society has been restructured to help rather than restrict. Human nature is understood, and people are given a chance. As a result, people have no inclination to crime or cruelty. Punishment is a primitive concept that is no longer practiced.
Every child understands that if they do good things that good things will happen to them. This realization is taught early. The soul advances itself by helping others, and in this probability, everyone recognizes this basic truth.
Click above
A Future of Individual Freedom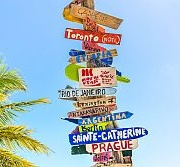 In this probable future, you can go to any part of the world and experience anything you desire. There are no restrictions imposed upon you by any agency, public or private. Because resources flow freely, and because everyone knows they can get enough, nothing is hoarded. Love and wealth abounds.
The world stage resembles Disneyland, but you don't need a ticket to get in. Everything in the world is set-up to bring you everything you want. The most noticeable difference between the old world and this one is everyone is overjoyed to please you. Everyone delights in it. There is no such thing as distrust.
Jumpers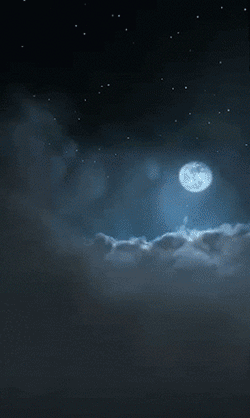 In this future we travel through probabilities. You can travel to any probability or time-period and can experience whatever event you desire.
When man's consciousness made an evolutionary advance 5,000 years ago, we learned memory. A similar advance has now occurred in which ordinary people can enter future and past probabilities by visualizing them.
People can roam the centuries and simultaneous probabilities as at one time explorers in their ships discovered and traversed new continents. Virgin probabilities are unlimited. There are many plentiful probable earths and in them all the forests are intact and oceans bountiful.
Physical reality is the movie or program playing, not the production studio. In this future everyone travels inward and manifests the kingdom within outward onto the surface of the earth.
All Probabilities Exist Now
Close your eyes and imagine you are in your true inner reality. As you look around you are surrounded by an ocean of possibilities. You are like a conductor in the middle of an orchestra.
By Visualizing Your Best Future You Create it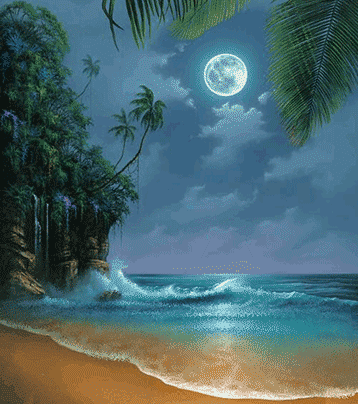 Your thoughts rather than your baton elicit which possibilities are experienced. These are the unlimited ingredients you draw on to create any event you want here in your physical life.
You can enter the best future. All you have to do is think thoughts of peace and love and visualize the future as you would like it to be and so it will be. Your quantum doors will lead there.
When your intent is to help rather than hinder people your thoughts experience less resistance and your ideal future manifests effortlessly.
CREATE YOUR IDEAL LIFE NOW. If you do good things, good things will happen to you.


New Institution Can Heal Society
Primary article concludes here.
PROSPERITY VIDEO & DROP-BOX LIBRARY
View FREE prosperity video!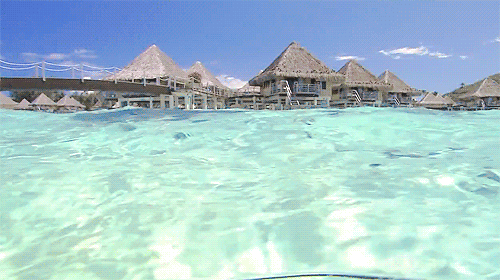 Repeat affirmations while watching more videos to  manifest superior wealth!

THE NEW PARADIGM The Amazing Facts


Helping you to create the life you want!
Your own personal  METAPHYSICAL LIBRARY!
.

The drop-down boxes & buttons lead you to profound & amazing metaphysical insights. The Solution to Problems. Manifest Unlimited Money..
---
Click on the drop-down boxes to find the information you need.
Click above
Click above

The First Key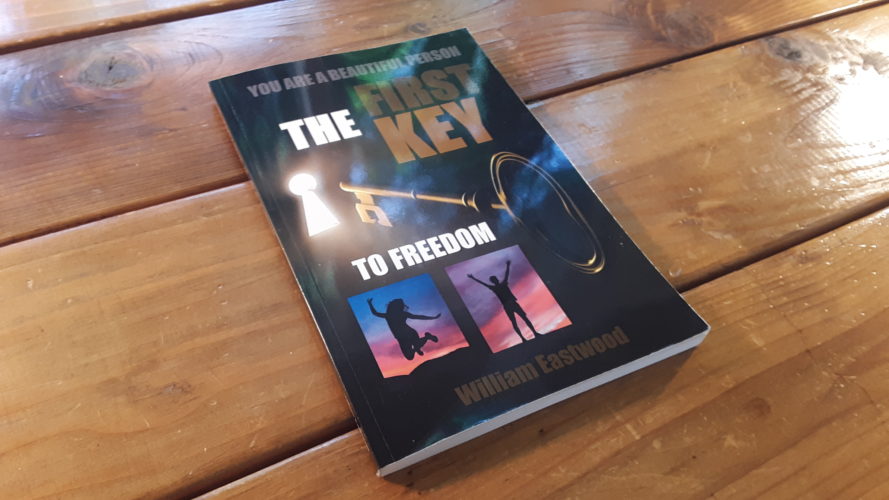 The perfect gift that keeps on giving! 

Show them you care by sending a book rather than a card! 

From $3.99!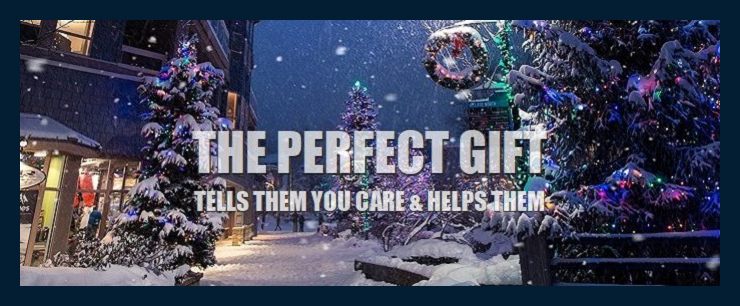 Click above
How do thoughts create matter?
The conscious mind directs unconscious activity that results in the actualization of our beliefs, thoughts and emotions.
Thoughts are energy which continues to exist. Thoughts combine with similar thoughts on inner levels. These turn into probable events which contain the impetus and pattern necessary to evolve into the complexity of matter.
Once sufficient intensity is achieved and certain requirements met, selected probable events manifest as ordinary events.
The balance of your thoughts, intentions, expectations, and those areas where you are focused or deeply emotionally involved will materialize as dominant areas of experience.
How do I create what I want?
It may take determination and resolve to change your position, circumstances and personal experience, but negative thoughts and moods will hold you back.
It is necessary to take back control of your mind and life from the internal judge and victim. The voices that tell you what is possible or not possible that come from within you are like little personalities with their own opinions. These are the voices of beliefs you hold.
These beliefs that exist in your subconscious were created when you were very young. You internalize the beliefs and values of your parents and the entire civilization.
Contemporary worldviews are based on myth. To be free to create what you want you must dispense with those particular myths that you internalized as a youth. Doing so will allow you to create everything you want in life effortlessly.
You are in control of your life. The conscious mind controls what enters and grows in the subconscious. You must gain awareness of what you are telling yourself is or is not true in your head. Then you must learn to project what you want in belief, thought, imagination, expectation, affirmation and emotion.
Before I learned to efficiently influence reality with my thoughts, I had to battle an antagonistic set of detrimental beliefs I had inherited early in life. The main problem causing me to suffer in life was the inner judge (parasite) within sabotaging everything I set out to accomplish.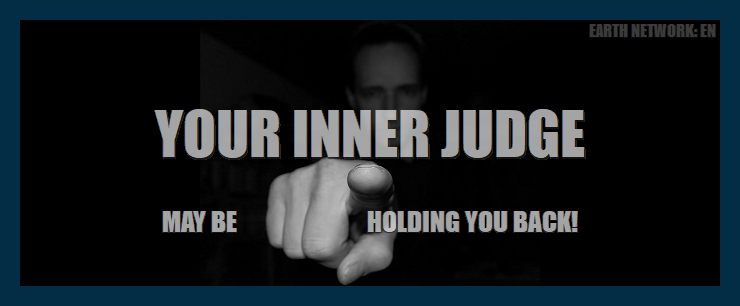 Only 1 in 100 people are free!
The Inner Judge & Victim Control Us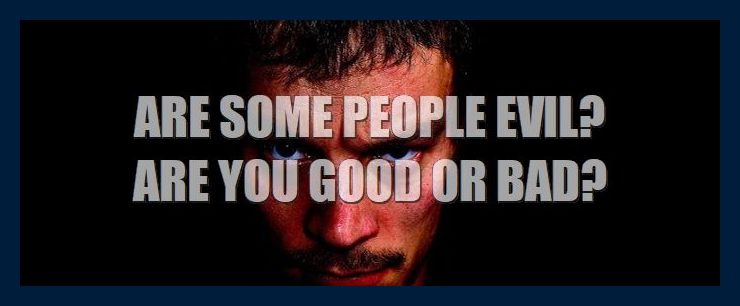 The solution to the world's problems.  Your thoughts create your reality.


Primary article concludes here.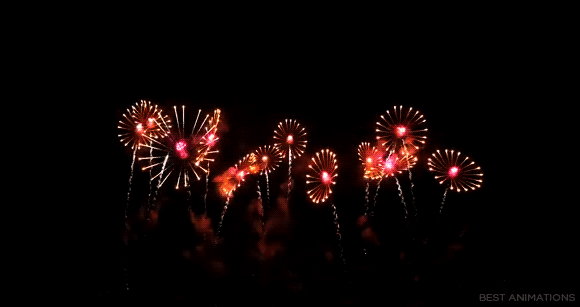 Create the Best Future: Probabilities & The Multidimensional Entity, Soul & Inner self
© Copyright 2019, By: William Eastwood

6" by 9" paperback
Be ready, because if you read this book you will get what you want in life and you will know how to solve the world's problems from bullying to wars.
From the upper echelons of the scientific establishment comes a completely new definition of reality and the human being. The most advanced physics in the world suggests that accumulated knowledge in all fields is based on a false premise.
This remarkable new way of looking at the universe is supported by two more of the world's  most  eminent thinkers ― Stanford neurophysiologist Karl Pribram, & University of London physicist David Bohm, a former protege of Einstein's.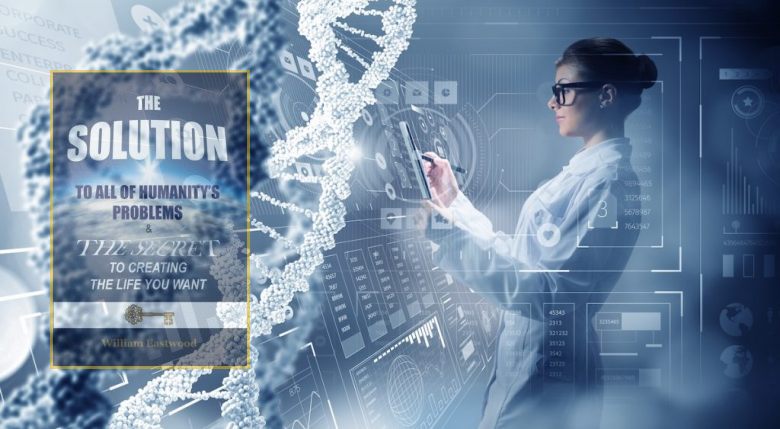 Those who suffer INEXCUSABLE AUTHORITARIAN ATTACKS TO SILENCE THEIR WORK may have something others do not want you to know. This is precisely why you should read The Solution...
Click above to learn more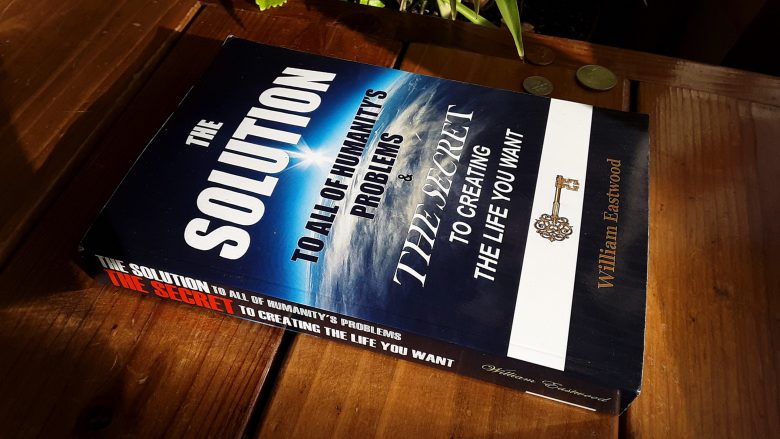 Acquire the knowledge necessary to create anything you want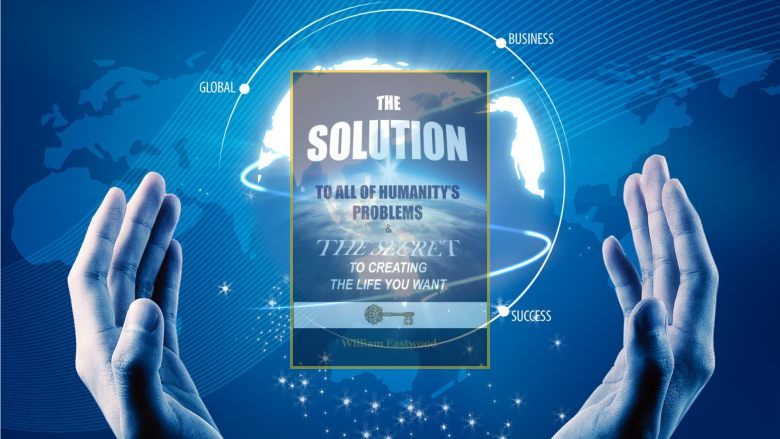 Websites based on this book.

RESEARCHING CONSCIOUSNESS SINCE 1975

Achieve all your ambitions with POWERFUL EN books
EARTH NETWORK BOOKS By William Eastwood

Anything is possible. Create your dreams. Start today.

KNOW WHO YOU ARE:  We need to wake-up within the dream, and enter our true life.

Anything is possible. Create your dreams. Start today.

THE SECRETS OF THE UNIVERSE UNVEILED: A sample of chapter one of the EN course.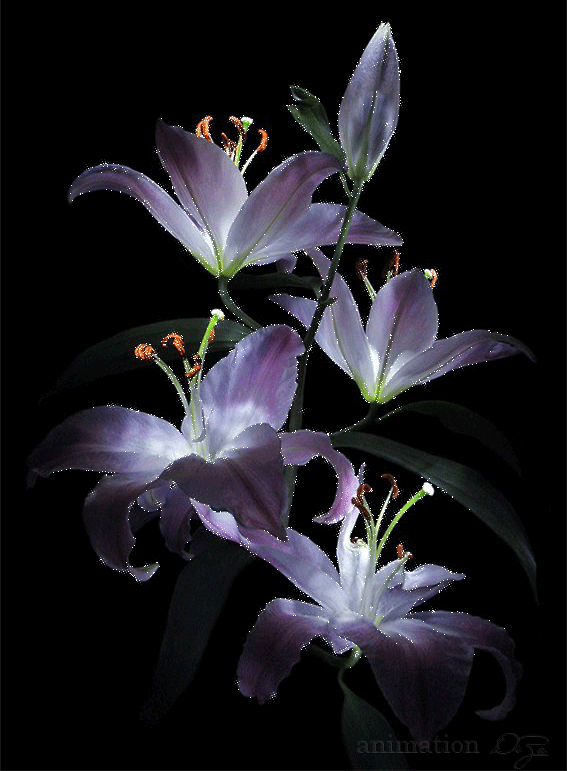 Click on rotating earth at the top of every page for your daily affirmations.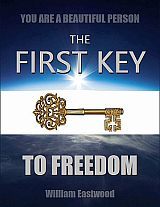 ePub: (eBook)
Waste no time with this powerful guide. Get the single-most important key to liberate yourself from all limitations. Imagine a life in which you can do anything you want because you are no longer hindered in any way whatsoever.
Enables you to succeed in all areas and in all ways.

With a magic genie inside you, anything is possible.
Based on the scientific paradigm given by David Bohm, colleague of Albert Einstein. An incredibly simple, enjoyable and easy way to use the infinite creative event-forming ability within you.
Powerful metaphysical principles and advanced autonomous philosophy to overcome restrictions and limitations. Open to any page, read a few lines & that's all you need to do to transform your day and life.
Based on credible science. It is tested and it works.
You create your reality. When we make life difficult we miss the whole point.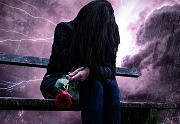 This is a very affordable book and great gift to help someone get out of a difficult life situation.
---
Your Fast Track to Success  links (C = Ef) above load in milliseconds

Get the facts from the best sites
Extended articles of merit

Recommended site: Thoughts create matter
---
Create the Best Future: Probabilities & The Multidimensional Entity, Soul & Inner self. How to insure your best future and the best future for humanity. You are a multidimensional spiritual being having a physical experience. Anything you want in life you can have. Do good things and good things will happen to you. You can enter a probability with the rest of humanity where all of humanity's potentials are realized in paradise. The solution to all of humanity's problems and how you can create what you want in life. Manifest you best possible future and the best future for humanity as a whole. Click on our site and books to learn more.
Create the Best Future: Probabilities & The Multidimensional Entity, Soul & Inner self.
What is conscious co-creation?
Your inner self has to learn how to create reality.
Create the Best Future: Probabilities & The Multidimensional Entity, Soul & Inner self
Our society is set up to restrict us based on a deep distrust of our impulses. You can't stop the life force, so when we dam up our impulses we do seem to become what old science suggest. It is also the reason for frustration in the world.
When you dam a river because you don't like water you are just going to get a lot more water.
When we distrust our guidance, we can't create synchronistic events. We can't manifest our loves and dreams. Instead we create illnesses, personal and social problems.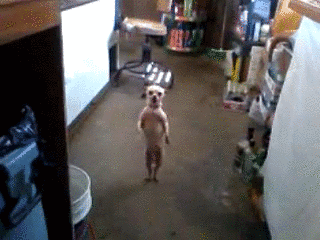 The concepts conveyed in this website are within these books.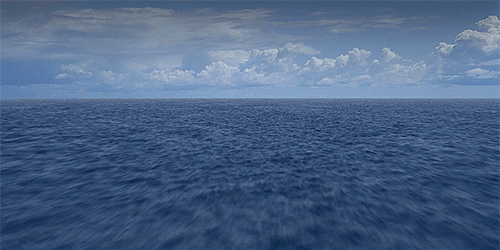 www.MindFormsMatter.com