---

How Can I Have More Time for Myself, Recreation, Relaxation, Rest, Play, Freedom, Family, Etc.? 
How to Find the Time to Do Everything You Want
Click Image for EN founder's video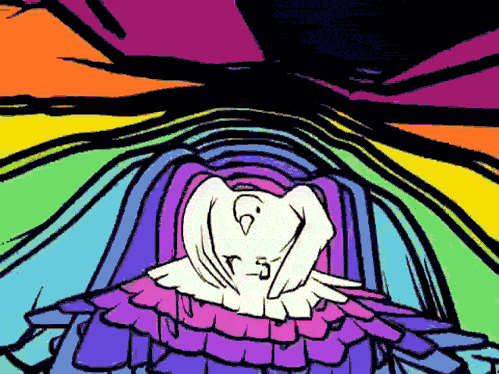 Click above
Consciousness Is a State of Matter: MIT
Through proper focusing of attention you can create the time to do whatever you want, as well as solve all your problems. This may require a paradigm shift and an epiphany, but it is so simple and easy to do that many people don't believe it is possible.
Mental suggestion affects many levels of the self and can be used to cause changes in your life that lead to free time and whatever else you desire.
Despite demands on my time, I was able to work full time for two years on my books and websites. I work up to 17 hours a day uninterrupted.
The reason I am able to do this is because I understand metaphysical principles. Your thoughts and emotions create your reality. This applies to all pursuits and endeavors.
"EVERYTHING WE ARE EXPECTED TO BELIEVE & WERE TAUGHT IN SCHOOL IS WRONG!
"Consciousness creates reality and thoughts form matter! If you want to be powerful you have to go by the facts about reality and that means discovering the truth! Otherwise you are as blind as a bat and ineffective as a sloth!
As we live our lives things often just get worse despite all our best efforts! Why is this? It is because the basic way we use our mind is all wrong! It is wrong because it is based on old science that is also all wrong!
"Events are energy." (David Bohm, Albert Einstein's friend, explains how our five senses project our reality.) When we try to solve problems and achieve goals we do not take this basic fact into account.
Because everything in life begins with the mind, we rarely get what we want out of life because of this backward use of our mind and thought process.
As if this is not enough, we are excessive in our physical actions, perhaps working two jobs. We become exhausted and lack the energy and time we need to create what we want in life!
You must instead deny your problems the energy of your attention that keeps them going. Do not think you are incompetent, but affirm you are using your mind correctly.
.
Then work with affirmations and follow the guidance on this site (click below). You will then learn and develop further.
— William Eastwood
.
Click on the spinning globe at the top of any page to go to the day's affirmation page.
Click above to learn more
---
The unexamined life is not worth living.
– Socrates
---
You can only have, or do, what you possess in consciousness.
– William Eastwood
---
Our culture values physical activity & productivity
Our meritocracy rewards people for what we assign merit to,  and our civilization assigns merit to work for work's sake. Mainstream values worship physical achievement, and put activity on a pedestal.
Contrarily, little or no value is assigned to inner development, play, love and recreation. Rather than get certificates of achievement, we get social demerits from acquiring true inner wisdom because it goes against conventional values.
The solution to the world's problems.  Your thoughts create your reality.


If you are looking for merits from society you would probably not be here, and therefore I can assume you are a thinker and outside of the box of mechanical shallow thinkers. One who enjoys life, plays and loves, and perhaps develops  true inner knowledge  and happiness, is often condemned as being  plain lazy and incompetent.
As a consequence of our meritocracy,  therefore, we have a very shallow mentality in general, and our values produce mechanical sheep who follow others rather than think for themselves.
As as a result there is a rush to achieve on a physical level. To please others, make money and be noticed we try to gain merit through recognized achievements. Taking this direction we may end up working two jobs. We may also be expected to take care of the elderly, mow the lawn, join a nonprofit, help the community, contribute to a children's cause, clean the garage,  join a yoga group, ride a bike  and everything else that is expected of us.
Young people in particular seek recognition, and since society drives them to no ends to get it, there is little time left for evolving true inner knowledge, playing, loving and enjoying life. If you speak of being able to manifest events and  live a life of happiness and love, university admissions, hiring agents and talent scouts will look at you with a blank stare.

Click on the rotating earth at the top of every page for your daily affirmations.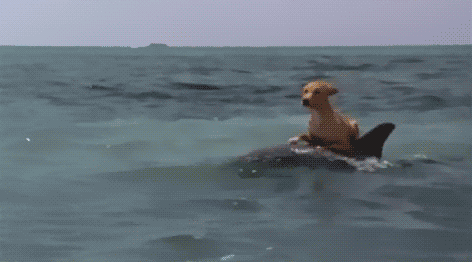 A meritocracy is good unless the values within such a society are distorted. And contemporary values couldn't be more misguided and disadvantageous.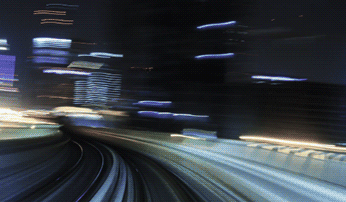 C = Ef:  MIND FORMS MATTER:  FAST TRACK TO SUCCESS
Your Fast Track to Success  links (C = Ef) above load in milliseconds
Remain proud of your multitasking and continue your high levels of achievement because you do need to survive within the meritocracy, yet consider using your mind in a new way.
If you read this article, and as a result shift your values and beliefs, less physical work will be required to achieve your aims and responsibilities, because you will be achieving more with your mind. Instead of using voice activated typing, which translates your thoughts into words, you use thought activated manifestation.
This means you think thoughts that manifest. Rather than work hard all the time, you think and you use intelligence to manifest what you want in life.
This is an art and a science that is not recognized by our meritocracy, and so you may get some flak from those within it who disapprove of how you are spending your time.
Click above
A poor model to emulate behaviorally
In our culture, outward achievement of a certain kind is rewarded. This is the reason we don't have enough time and why many people have to work two jobs.
A meritocratic system relies on a standard of merit to measure and compare people. If the system of evaluation is corrupt, as we see in the Trump administration, then those who are elected to high positions may be of little merit in the true sense of the word. Overemphasis on achievement of a certain kind is also a result of corrupted values.
Our current meritocracy is nothing but a post-modern version of social Darwinism. Darwin's theory of evolution by natural selection is the official contemporary model to emulate behaviorally, and is the legal and official model for social institutions. We end up robots, engaged in a kind of mechanical and mindless repetition, rather than meaningful activities that bring deep inner fulfillment.
Our meritocracy causes us to get caught in a mechanical and shallow Darwinian culture. All the pressure is about outward achievement. We don't use our time for truly valuable and meaningful activities, but instead become busy bodies, doing things for the sake of doing them or pleasing others.
We don't think enough. We don't value contemplation or introspection enough. Dreaming or inwardly focused activities are equated with laziness, if not sin or dysfunction.
Because our culture and entire civilization has given merit only to the outsideness of things, our science completely misses the facts about reality which I am offering you on my websites. We completely overlook the most critical aspects of existence.
Most people scripted in our meritocracy that stumble upon this website read a few words about manifesting thoughts, scoff in accordance to their scripting in Darwinism, or religion, and move on. They can't hope to find the truth, because they can no longer recognize that which has true value. They see value in that which is very shallow and mechanically simple, and generally speaking, that which they value has little or no value. And so they will be forever searching and disappointed. They will search for a very long time for true answers or the meaning of anything.
The True Cause of School Shootings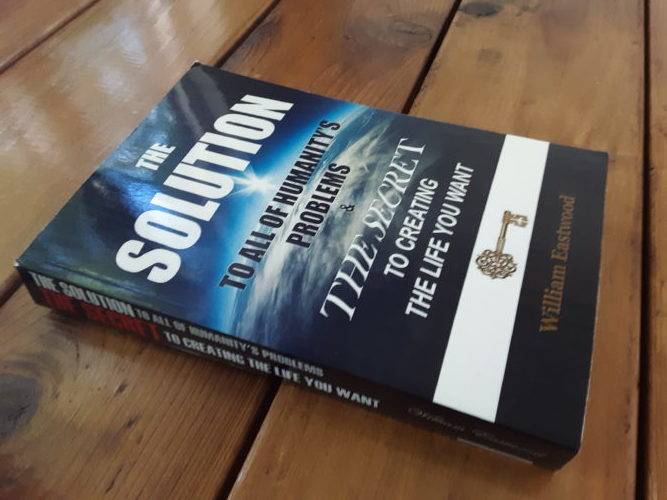 Click above
New Institution Can Heal Society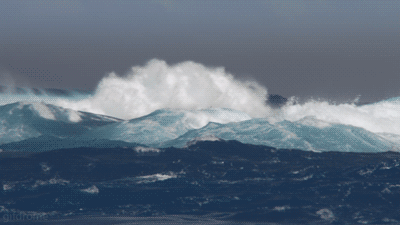 HOW TO HAVE TIME FOR MYSELF, RECREATION, RELAXATION, REST, PLAY FREEDOM, FAMILY, ETC. 
The paradigm our meritocracy has denied
Some very bold and brave physicists are now saying that consciousness is a state of matter.
Consciousness Is a State of Matter: MIT
Turn that statement around, and say that matter is a state of consciousness, and then you have the blaring facts in your face. Click on the button above to see the facts, and click on the button below to see why people don't know the facts. And read many articles to get the whole story on how this status quo ignorance came about.
You create what happens to you by your beliefs, thoughts and feelings. One of the most effective ways to create favorable events, be it more time, love or success, is to generate the feeling of possessing the situation or object you want in advance.
Ironically, our culture has devalued feelings almost completely, except as they relate to personal activities that are thought to have nothing to do with whether or not you can succeed, have free time or achieve any kind of goal.
In other words, what our meritocracy devalues the most, is the most important key to achieving success. So how, you may think, did we get into this situation in the first place? How could the whole civilization miss this incredibly important fact? How could we be so bias to something so close to us that we don't see the most important thing we need to know?
The answer is that our meritocracy did it.
Click above to learn more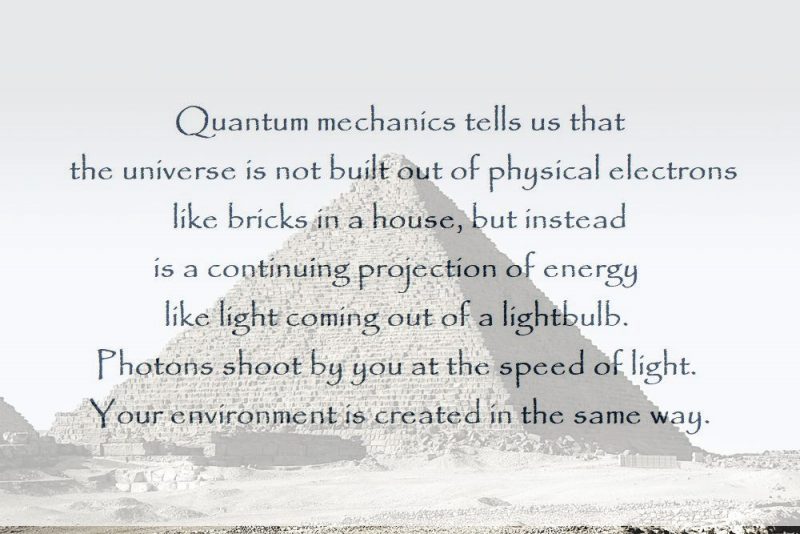 Click above
We have suppressed the knowledge we need
The insights our meritocracy has devalued for five millennium are exactly what we need to succeed at anything. Bear with me as I give you a history lesson to explain. These activities that we suppress are crucially important to happiness and satisfaction as well as competence in life in general.
You can't truly succeed in life unless you embrace these forsaken values and the insights and facts about reality that they reveal. It is unlikely you will find happiness or satisfaction in your life unless you take a step back, think this through and change course accordingly.

If you want to have more time, for example, generate the feeling of having free time, and use affirmations to state that you do have a lot of time.
You have to do this with conviction and without contrasting it with what you probably consider to be the hard bed reality you are faced with. In other words, there is a trick, a technique, and an artistic intelligence that is required in order to use your emotions and affirmations effectively to create what you want.
Get POWERFUL Guidance & Affirmations Daily!
But if you look around you, you will notice that a lot of very happy people do know how to do this. That's the reason why they are happy. If you ask them how it is that they can be so happy, they will probably say something like I just choose to be happy!
Anything is possible. Create your dreams. Start today.

THE SECRETS OF THE UNIVERSE UNVEILED: A sample of chapter one of the EN course.

Click above
Historically suppressed wisdom
Our current values burden us with excessive demands on our time. These values also preclude the paradigm of true understanding. The inner world and its laws as hinted at in quantum physics become invisible to us because our values filter our perception.
Lack of true knowledge renders everyone inept and incompetent in our competitive meritocracy. All we are doing is focusing on the outside physical reality, and this leads to an ignorant and dysfunctional state of existence. We have devalued inner reality to such a great extent, that we do not even realize, that there is an inner reality that creates the outer reality!
All Those whom are entrenched in our Darwinist competitive meritocracy don't even know that there is an inner reality and another set of values and beliefs by which we can live our lives!
This is the main problem!
Click above
We live by the great myths of modern man and we don't have a clue that we do.
In today's world we are challenged by the competitiveness of a global economy. We need a turn away from a mechanical existence to contemplation of the inner world, development of intuition and conscious creation.
Because of our so-called"male" values, our world is deficient and lacking in the so-called female aspects of reality, such as softeness, caring, compassion, creativity and love. As a result, we don't even realize how we create our own personal reality. We have no idea how mind forms matter. And we have even less proficiency in practicing conscious creation.
As a result, our lives become a chaotic happenstance stew of unwanted events that we must endure. This is completely unnecessary. All you need to do is use your time in a more intelligent and constructive way, rather than in mindless and meaningless mechanical repetition to satisfy the values of our meritocracy.

Click on the rotating earth at the top of every page for your daily affirmations.
Misplaced values
We live in a meritocracy in which we give merit to certain individuals who:
Demonstrate Darwinian  traits.
Achieve a lot in Darwinian or scientific-religious terms.
Conform to scientific-religious values that originated from Middle Eastern patriarchal societies.
And then we promote them!
Those who are promoted get to govern the rest of us. Hence, we have elected Donald Trump into office, who is a monster because those values are incorrect.
Meritocracy is not a negative concept if "merit" is given for inner development as well as outer achievement. But that's not the case in this society. For one thing, for generations males have been given special treatment and women have been suppressed and subdued.
What is considered as meritorious in our society is actually a product of previous selections, which brings about a prejudiced kind of ingrown acceleration of already selected criteria.
That criteria has been compounded exponentially for 5000 years, and is therefore highly prejudicial in terms of basic beliefs and corresponding perception. There is ample evidence that this distorted perception began over 5,000 years ago.
The influx of singular, aggressive  and  degrading  male gods  reflects a shift in human consciousness away from a greater inner reality and values of compassion, creativity, cooperation and  devotion.
Reality is so much better than that, in your opportunities are so great, that the new paradigm will just blow you away!


PROSPERITY VIDEO & DROPBOX LIBRARY 
View FREE prosperity video!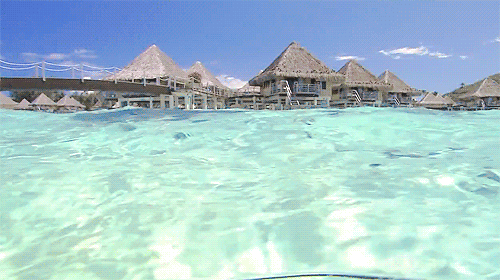 Repeat affirmations while watching more videos to  manifest superior wealth!

THE NEW PARADIGM The Amazing Facts


Helping you to create the life you want!
Your own personal  METAPHYSICAL LIBRARY!
.

The drop-down boxes & buttons lead you to profound & amazing metaphysical insights. The Solution to Problems. Manifest Unlimited Money..
---
Click on the drop-down boxes to find the information you need.
Click above
Create your own reality 
Click above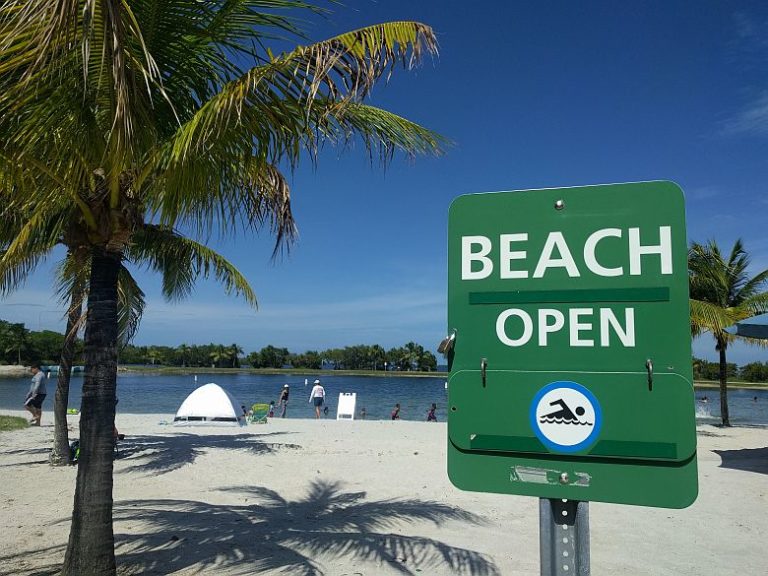 Click above

Make Lots of Money 
Click above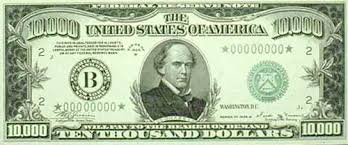 Think Positive
Click above
Click above

The First Key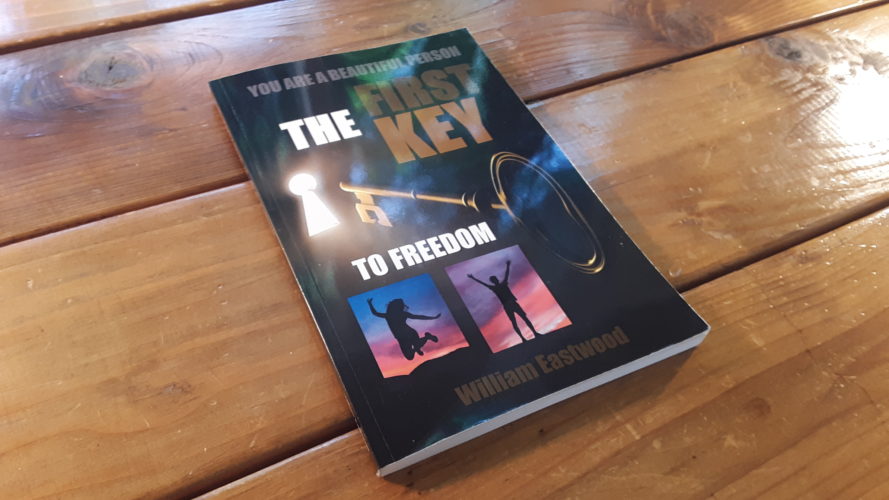 The perfect gift that keeps on giving! 

Show them you care by sending a book rather than a card! 

From $3.99!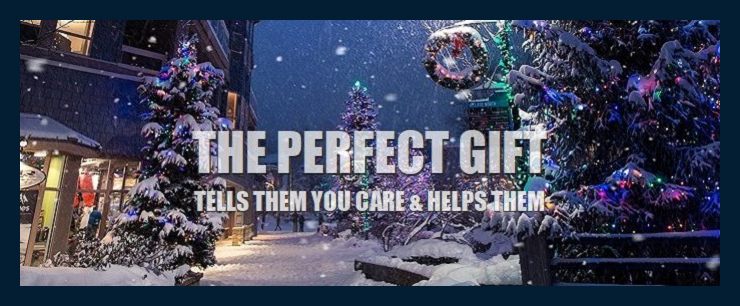 Click above
How do thoughts create matter?
The conscious mind directs unconscious activity that results in the actualization of our beliefs, thoughts and emotions.
Thoughts are energy which continues to exist. Thoughts combine with similar thoughts on inner levels. These turn into probable events which contain the impetus and pattern necessary to evolve into the complexity of matter.
Once sufficient intensity is achieved and certain requirements met, selected probable events manifest as ordinary events.
The balance of your thoughts, intentions, expectations, and those areas where you are focused or deeply emotionally involved will materialize as dominant areas of experience.
How do I create what I want?
It may take determination and resolve to change your position, circumstances and personal experience, but negative thoughts and moods will hold you back.
It is necessary to take back control of your mind and life from the internal judge and victim. The voices that tell you what is possible or not possible that come from within you are like little personalities with their own opinions. These are the voices of beliefs you hold.
These beliefs that exist in your subconscious were created when you were very young. You internalize the beliefs and values of your parents and the entire civilization.
Contemporary worldviews are based on myth. To be free to create what you want you must dispense with those particular myths that you internalized as a youth. Doing so will allow you to create everything you want in life effortlessly.
You are in control of your life. The conscious mind controls what enters and grows in the subconscious. You must gain awareness of what you are telling yourself is or is not true in your head. Then you must learn to project what you want in belief, thought, imagination, expectation, affirmation and emotion.
Before I learned to efficiently influence reality with my thoughts, I had to battle an antagonistic set of detrimental beliefs I had inherited early in life. The main problem causing me to suffer in life was the inner judge (parasite) within sabotaging everything I set out to accomplish.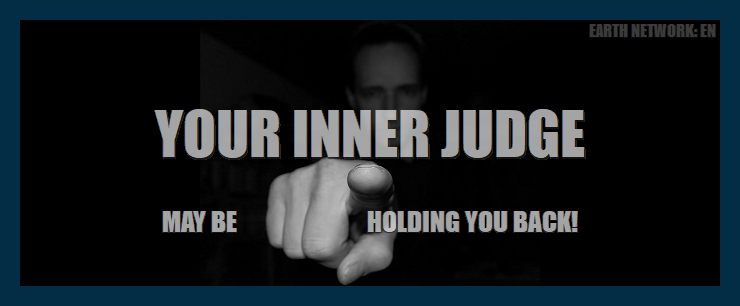 Only 1 in 100 people are free!
The Inner Judge & Victim Control Us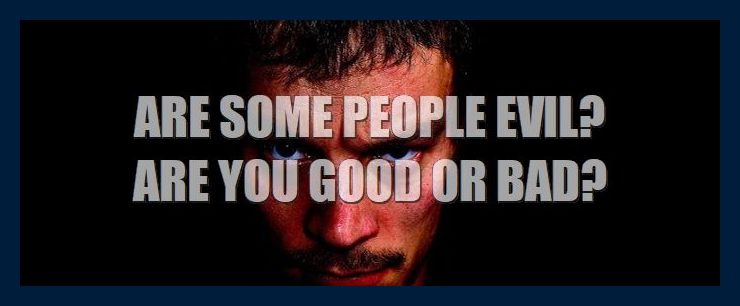 Anything is possible. Create your dreams. Start today..

KNOW WHO YOU ARE: We need to wake-up within the dream, and enter our true life.

Primary article concludes here.
FOUR SCIENTIFIC EDUCATIONAL SITES WITH ONE PHILOSOPHY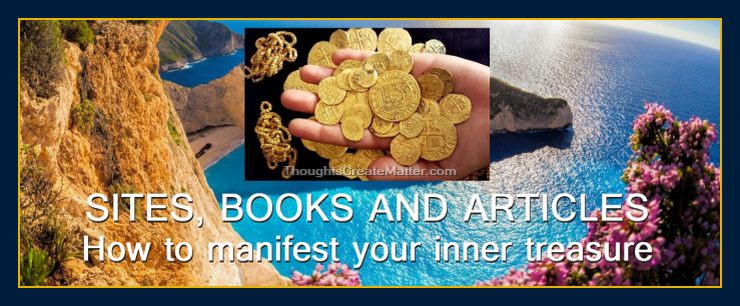 "You create your own reality and you are always in control of what you create.  I have said this since I was 12: You select events—probabilities—according to your desires and assumptions.
"The central premise that consciousness creates reality dismantles most accumulated knowledge in all fields. This creates a situation in which many beliefs and institutions will need to change."
The author attributes his success to the application of these principles. He worked on inventions with Yale University Professor, Everett Barber, at age 13, has taken on the most powerful institution in the U.S. and has gone on to write ten books. William founded Earth Network of Altruistic Individuals, Inc. at age 37.
If you believe in some kind of original substance creating the universe, there are certain common-sense conclusions that can be made. If the original substance were light, we could expect all further evolutions of light to be other forms of light. That is, whatever initially existed multiplied or evolved its own properties or constituents and could not create anything external to its own substance.
The original substance creates time and space, your environment, the events you experience and the objects you own. Nothing exists external to this substance. Everything you create is done by manipulating this substance.
If you follow this simple logical deduction, you too must be a portion of this original substance. There are no hierarchies of consciousness, but only the various intensities and colors of the one energy movement that is the original Consciousness. You are a portion of that original consciousness with all the abilities and characteristics of that original state that seeded all universes.
You are a creator.
Probabilities are infinite and a miracle to behold.
The content above is taken from my new manifesting book.
NEW EDITION: Released September, 2020.
.
How Can I Have More Time for Myself, Recreation, Relaxation, Rest, Play, Freedom, Family, Etc.? 
© copyright 2019, by William Eastwood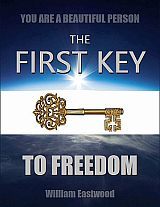 ePub: (eBook)
Waste no time with this powerful guide. Get the single-most important key to liberate yourself from all limitations. Imagine a life in which you can do anything you want because you are no longer hindered in any way whatsoever.
Enables you to succeed in all areas and in all ways.

With a magic genie inside you, anything is possible.
Based on the scientific paradigm given by David Bohm, colleague of Albert Einstein. An incredibly simple, enjoyable and easy way to use the infinite creative event-forming ability within you.
Powerful metaphysical principles and advanced autonomous philosophy to overcome restrictions and limitations. Open to any page, read a few lines & that's all you need to do to transform your day and life.
Based on credible science. It is tested and it works.
You create your reality. When we make life difficult we miss the whole point.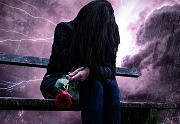 This is a very affordable book and great gift to help someone get out of a difficult life situation.

RESEARCHING CONSCIOUSNESS SINCE 1975

Achieve all your ambitions with POWERFUL EN books
EARTH NETWORK BOOKS By William Eastwood

Anything is possible. Create your dreams. Start today.

KNOW WHO YOU ARE:  We need to wake-up within the dream, and enter our true life.

Anything is possible. Create your dreams. Start today.

THE SECRETS OF THE UNIVERSE UNVEILED: A sample of chapter one of the EN course.


Click on the rotating earth at the top of every page for your daily affirmations.
Mind Forms Matter Links
Extended articles of merit

Recommended site: Thoughts create matter
How Can I Have More Time for Myself, Recreation, Relaxation, Rest, Play, Freedom, Family, Etc.? 
The concepts conveyed in this website are within these books.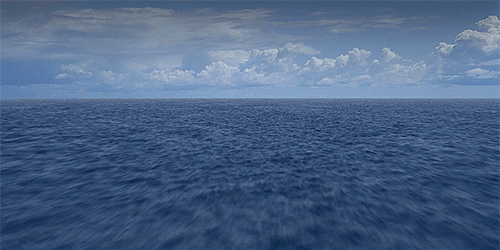 www.MindFormsMatter.com