---

Create Your Own Reality!
You Can Have Anything You Want When You Apply These Principles Correctly
---
Do you create your own reality?
How do I apply these principles correctly so that I can have anything I want?
I will answer these questions now.
---
Yes, you create your own reality. Both thoughts and matter are composed of electromagnetic energy. Your beliefs, thoughts and emotions create your reality. The nature of your thoughts determines events and conditions in your life.
Click above to learn more
CONSCIOUSNESS IS A STATE OF MATTER: MIT
---
You can apply these principles correctly so that you can have anything you want by following the instructions on this and our other articles. You create what you want by imagining the wish fulfilled rather than through wishful thinking.
Be what you want to be in imagination. Only a new concept of yourself will drive out an old concept and thinking.
Click above to learn more
---
There is no reason why you cannot have a maximum level of satisfaction in life. To achieve those ends some people have been convinced of the power of thoughts, and others have stressed the importance of emotion.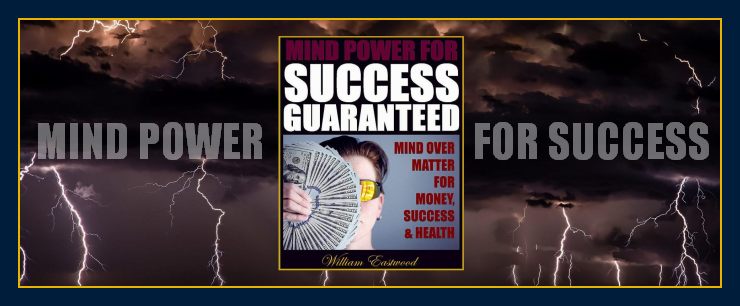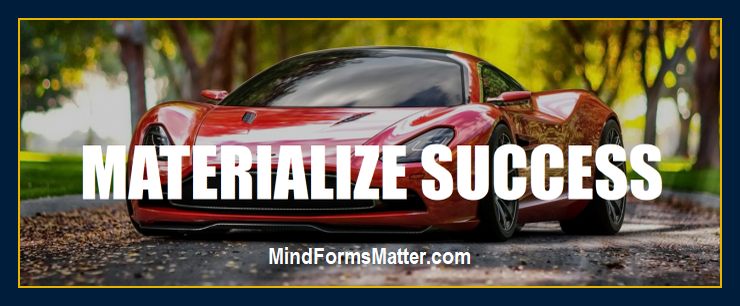 How to remain positive without repression
Project the proper beliefs, thoughts and emotions and you will raise your energy and emotional state higher than ever before. Then every day in your life can be like Christmas morning!
The idea is to pluck out the negative  thoughts and emotions, correct the beliefs behind them, and then quickly move on. Do not waste any time in negative emotion.
It is not always advisable to block negative emotions, or replace a bad mood with a good mood without considering or changing your beliefs in that area. Psychologists call this repression. If you try to forcibly override or deny negativity you  may suppress that material, in which case it will continue to gather energy and develop on inner levels.
You are supposed to listen to your emotions, because they will lead you back to your beliefs. If you give them a few seconds, identify the belief or thought generating the negative emotion, then rebuke it, you will be able to divert your attention to the positive without any danger of repressing the negative emotions.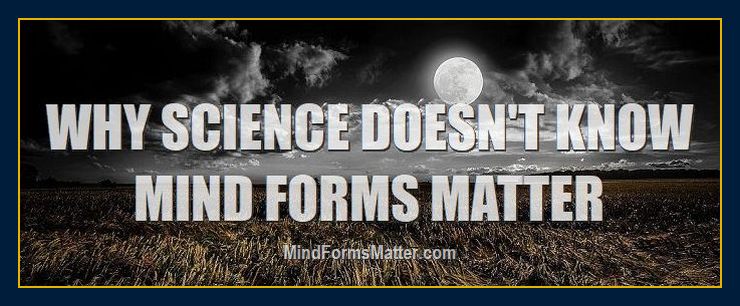 Click above to learn more
FIVE NOBEL PRIZE WINNER'S FINDINGS
Change your beliefs to change your reality
---
You are here in this life to learn that your energy, projected through your beliefs, thoughts and emotions, forms your physical experience. Until you learn this lesson you can be thrown off course in many different ways, and life can be very difficult.
Once you understand that your beliefs create your reality then the next step is to take the simple step of affirming what you want. You may be in dire straits in a certain area of your life, yet you will begin to affirm that you have this problem resolved and are completely free of it.
For example, you may not be able to pay your rent, yet you will be affirming that you have abundance and perhaps as much money as you can spend. As you say affirmations, it may seem as if you are lying to yourself. However, changes will begin to occur as a result of your in affirmations. The changes are gradually gradual initially, but will eventually increase and finally snowball.
There is no other way to change your reality. It takes some determination and mental effort to change your patterns of thinking and emotions, but this is well within your ability to do, and the rewards for doing this are fantastic. AMAZING results are more than possible!
The most advanced and credible science in the world (below) is leading us to the truth that shall set us free. And the truth is more positive than we can presently conceive.
We are capable of using this knowledge to create a new kind of civilization. Our problems are meant to lead us to these answers.
EXAMPLE of How an Event is Created
If you learn these facts and apply them they will work. These are a bit like laws of physics, you can't get around them, cheat them or outsmart them. Work with them, apply them, and like gravity, they will produce predictable result.
Your thoughts create your reality regardless of what anyone says to the contrary.
How can everyone be wrong?
---
In the same way anyone thinks they are right — cognitive dissonance. They see what they want to see.
Because our thoughts create our reality, the thought that our thoughts do not create our reality creates our reality. Not only are our beliefs projected into events holographically, but they also filter our perception, which is why people are always convinced they are right. Our civilization is hypnotized by the strong belief that our thoughts do not create reality. But…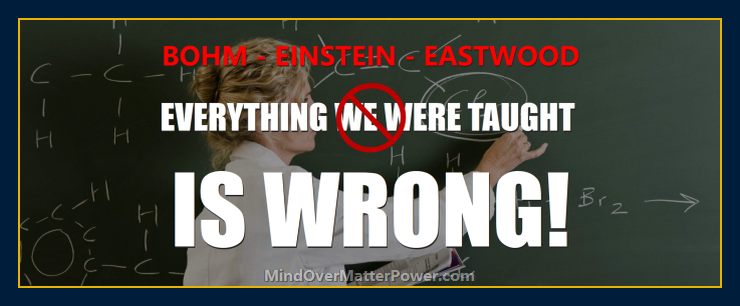 How can the experts and scientists be wrong?
---
To understand the "authority" of this site and the power of collective hypnosis, click FAQs below. Otherwise you may never understand our credibility.
Click above to learn more
Create Your Own Reality MindFormsMatter.com
The solution to the world's problems.
Your thoughts create your reality, but that's not all.
FOR THE BENEFIT OF MANKIND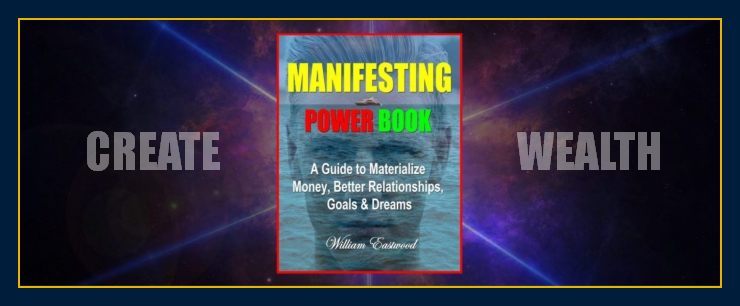 45

EASTWOOD
45 years of research goes into every book
WHERE ARE THE BEST SITES & ARTICLES?
Click above to learn more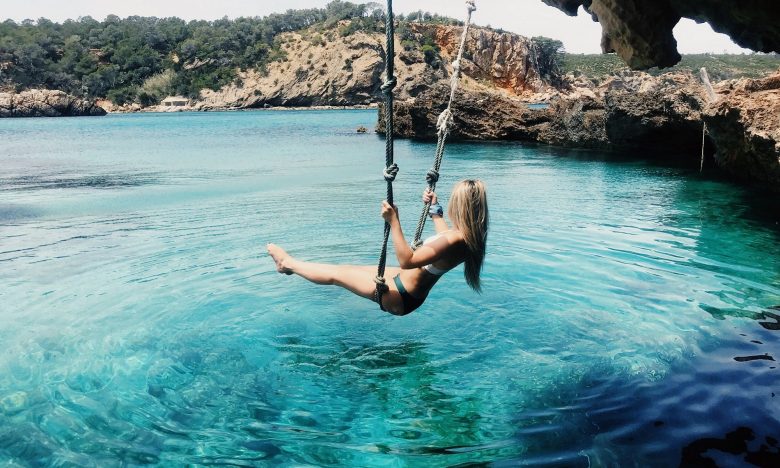 Focus on what you want, both in thought and emotion
This is not always easy to do, depending on your history. If you've already been successful, it is easy.
If you've had a lot of setbacks, or are far from where you want to be in life, then this can be a challenge. But theoretically it is easy to do.
If you could change your beliefs, thoughts and feelings overnight, your reality would catch up with that new thinking very quickly. Some things will even happen instantaneously.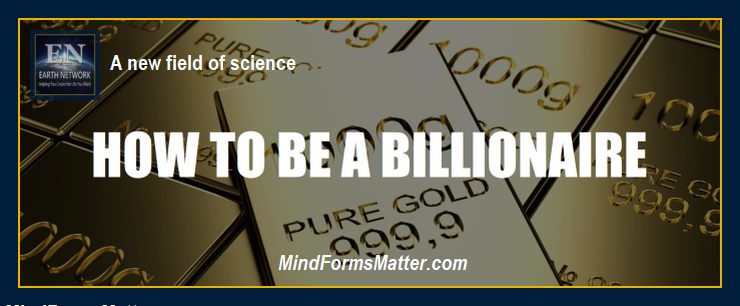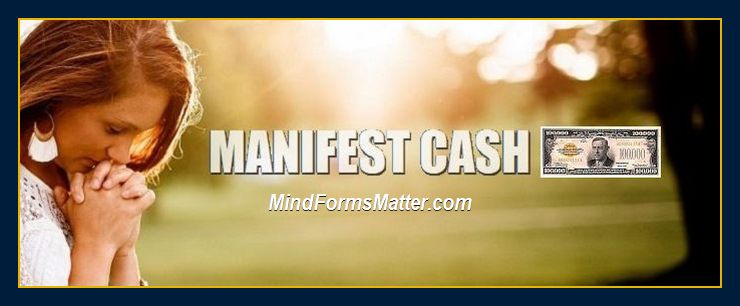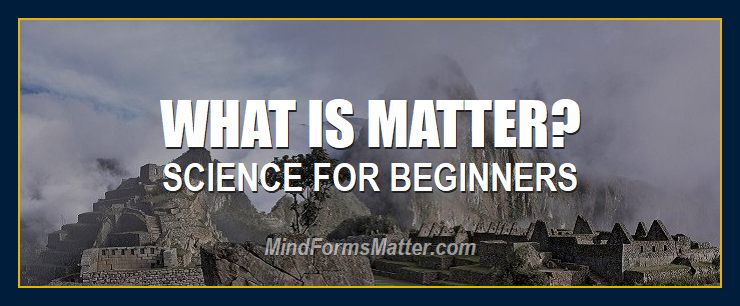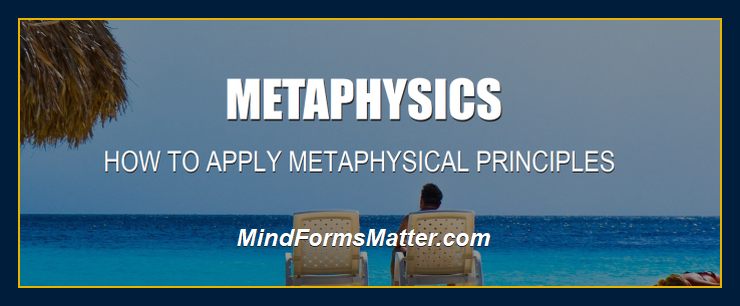 ---
The human race will be saved!
---
A new unifying principle is the only solution to save humanity from the potential destruction that exists at this time in history.
Our very survival is now at stake, and that is why I am grateful that I can help at this time to make a difference and help to move the human race in the most beneficial direction possible.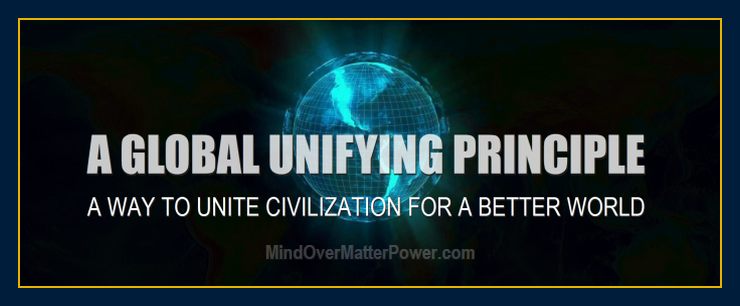 A highly recommended article.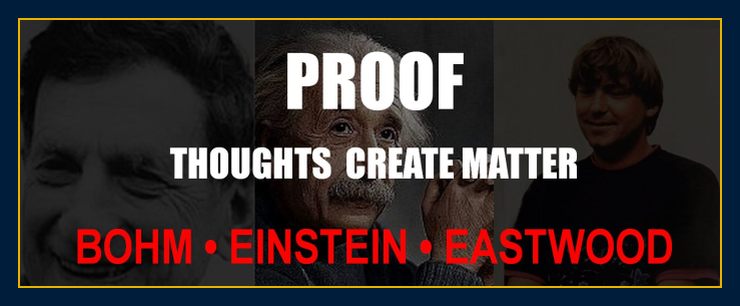 .
Eastwood founded the Altruistic Movement (below).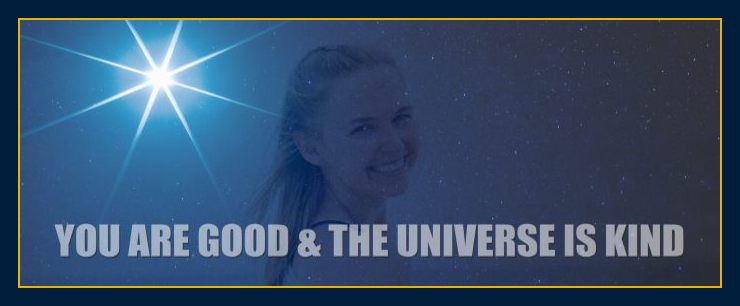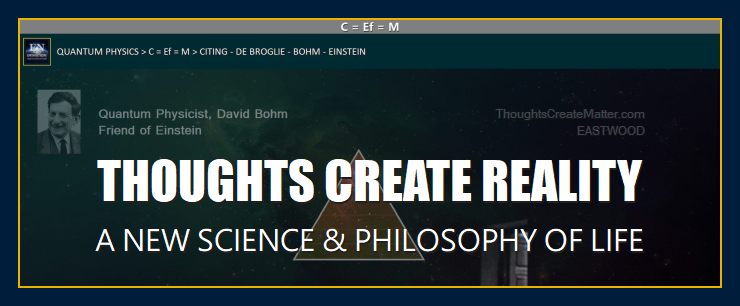 45

EASTWOOD
45 years of research goes into every book
What happened?
---
There are many problems in the world today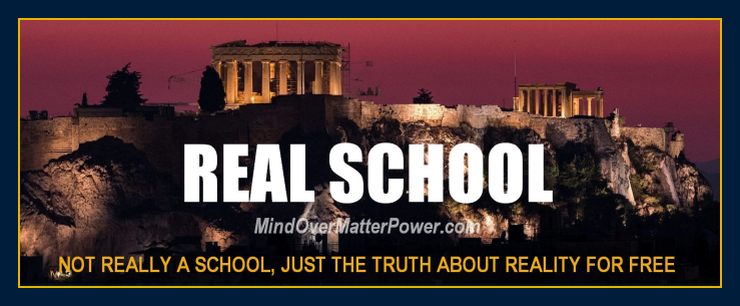 TRANSFORM AND IMPROVE YOUR LIFE IN EVERY POSSIBLE WAY
If you wish to go to the next level and support the improvements that our work is bringing to the world, take a book with you.
---
Help to put an end to starvation in the world... children suffering... human rights violations... conflicts and more by buying a book. (see: EN mission statement).
When you buy a book, consider it a donation helping people around the world (see: Mission Great Civilization).
---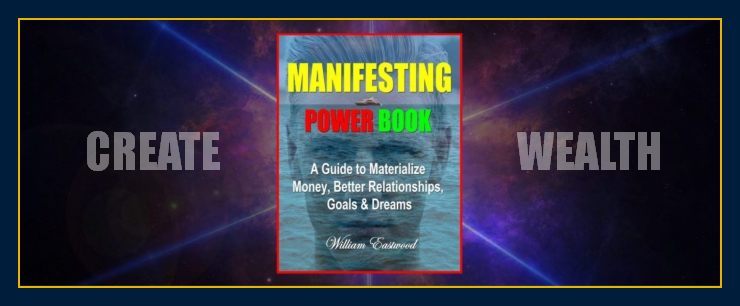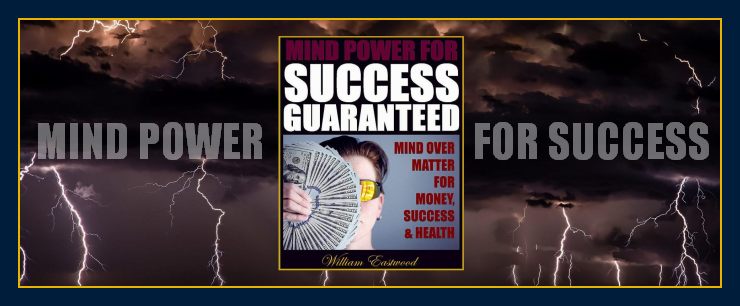 If you are unable to afford a book, the daily affirmation page can get you started on your way to materializing all your goals and aspirations.
Affirmations are the science of reprogramming the mind for success. Everything we have been taught is wrong, yet our beliefs and thinking habits often resist our efforts to change them. This is why our affirmation science is needed. We are providing what the people of the world are asking for.

Click on the spinning globe at the top of any page to go to the day's affirmation page.
These principles are extremely practical.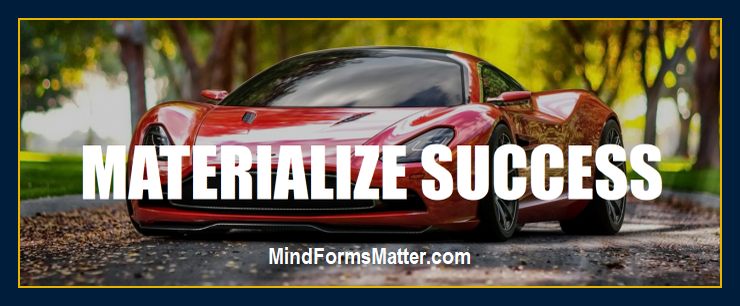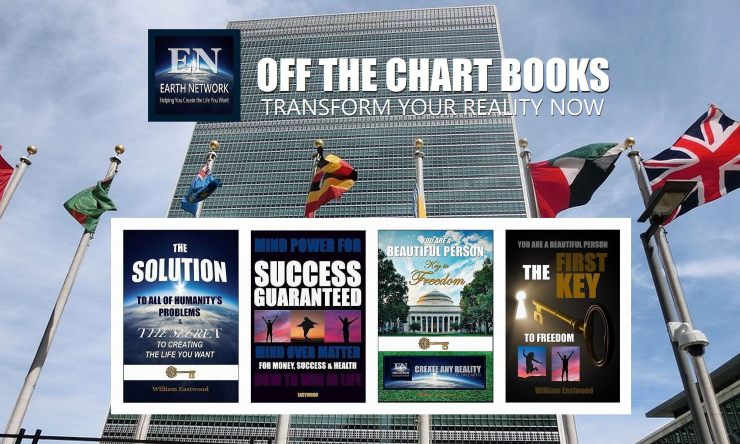 WILLIAM EASTWOOD
Author of Earth Network articles and books.
"I appreciate people supporting my work because I paid a high price to be the first to bring this knowledge to the world.
What do you want to create? Eastwood's methods of achieving goals are based on new scientific paradigm of University of London physicist David Bohm, a former protégé of Einstein's and over 45-years of research and application. These methods work. Begin now to create the reality you have only dreamed of with William Eastwood as your guide.
THE LANGUAGE OF BULLIES, cruelty, and division are products of a deeper entrenched problem in the U.S. in particular. The nation's problems are only symptoms of the actual underlying problem. Read more.
There is a story behind this site and books. There are huge changes taking place in the world. The forerunners are running up against those barriers that prevent progress in the world.
If you have not yet seen our other three sites, please click on the two websites below.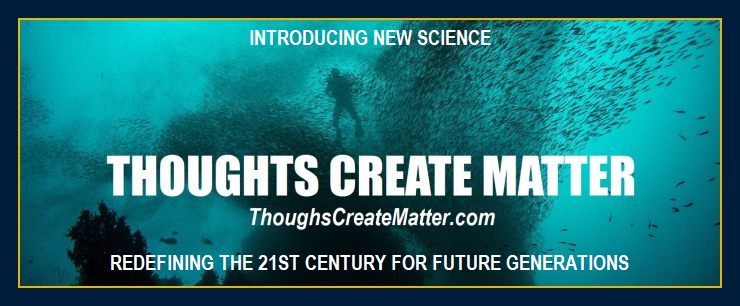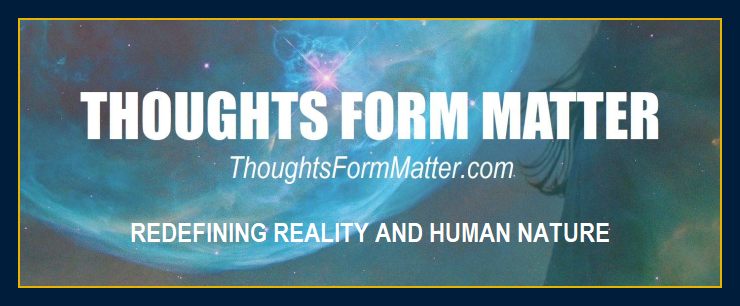 The buttons below go to key pages on our four websites.
---
Click above to learn more
---
For an easy to understand article to put things in perspective, click below.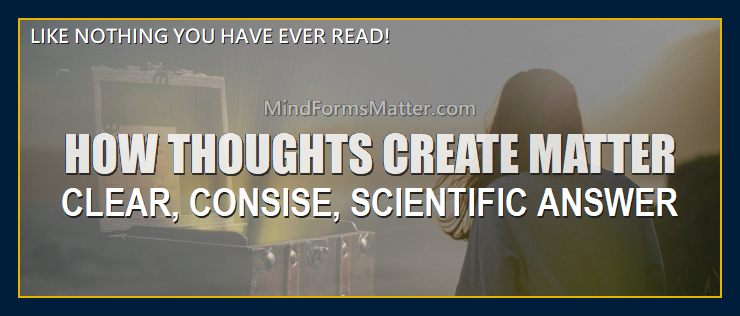 We need to shift the entire world to new thinking, as Einstein points out, to advance and solve our problems.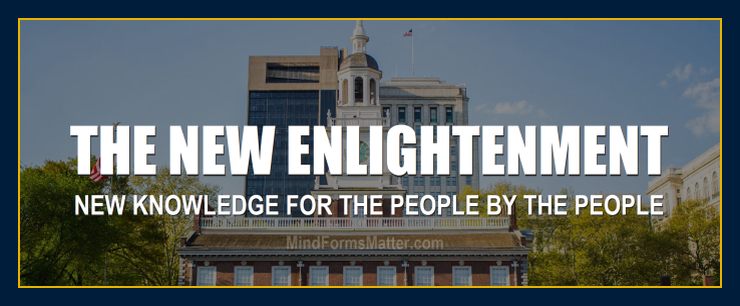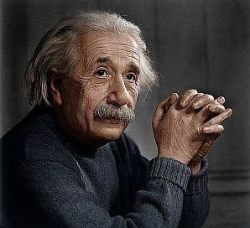 "Great spirits have always encountered violent opposition from mediocre minds."
― Albert Einstein
To change the world you have to interact with the world. If you want to get rid of ignorance, ignorance fights back, even in the U.S.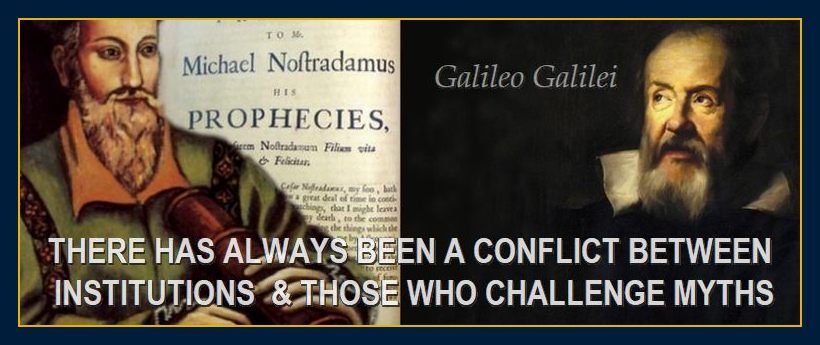 TWO OF 12 POPULAR BOOKS BY WILLIAM EASTWOOD
   
THE FIRST KEY: $3.99 

Phoenix

International 5 STAR Review
Verified Purchase

Paperback / eBook DIRECT FROM MANUFACTURER - most reliable source -fastest delivery - lowest price
Create Your Own Reality! You Can Have Anything You Want When You Apply These Principles Correctly
---
© Copyright 2019, 2020, 2021, By: William Eastwood.
Primary article concludes here.
---
FOUR SCIENTIFIC EDUCATIONAL SITES — ONE PHILOSOPHY
A singleAMAZING philosophy!
100's of articles!
4 EN websites!
They are meant to be used together.
Click between them!
Click below for list of articles.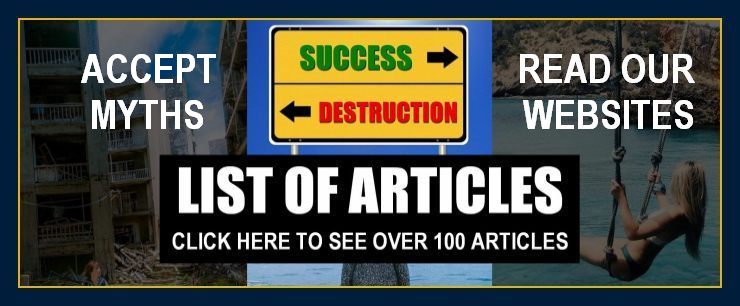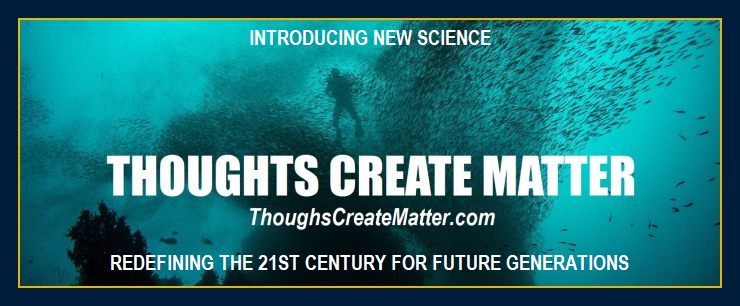 Mind Forms Matter Links
Extended articles of merit

Recommended site: Thoughts create matter
---
Categories: Do my beliefs create my reality?  How do I change my beliefs? Metaphysical philosophy. Create your own reality. Thoughts form matter.  Do you create your own reality? How is my reality created? Consciousness creates matter. Click on our site and books to learn more.
Create Your Own Reality! You Can Have Anything You Want When You Apply These Principles Correctly
No level of expertise can surpass 45 years of experience applying these principles. These principles were not recognized by universities or schools when I began applying them.
I began learning this when there were no accredited courses on this subject specifically. You went to school to learn the opposite, and you were scripted in a contrary worldview. This interferes with your ability to apply the principles. Therefore many experts cannot teach you what I do in this site.