---

Visualization, Meditation, Imagination, Suggestion & Hypnosis
---
Visualization is mental picturing of the desired end result.
Meditation, in terms of conscious creation, is a process of focusing on what you want to the exclusion of everything else.
Imagination is allowing the mind free-flowing or directed thoughts along the lines of what you want. (Imagination can be primarily visual or mostly emotional, depending on what you are comfortable with.)
Suggestion is repetition of a short statement (usually said in present tense) as being true in terms of immediate physical sense data.
Hypnosis is application of suggestion and affirmation to affect the subconscious or inner mind to the point of manifesting corresponding behavior by changing beliefs in the present moment.
Click above to learn more
Stage hypnotism provides an irrefutable demonstration of the power of belief to create
Stage hypnotism shows us how powerful the mind is to shape perception and reality. When you believe what a hypnotist says you will experience it as your present reality. This is evidence that your beliefs create your reality.
You are your own hypnotist. Your current life situation shows you the balance of your beliefs, thoughts and emotions. To create your own paradise or to achieve any goal, you need to:
Get all of your beliefs in alignment with the goal.
Manage your thoughts and emotions consistently.
Move in the direction of the goal.
Learn and practice the new paradigm
If a hypnotist says you do not smoke, and you believe it. you will not even want a cigarette.
How to use advanced methods, techniques & procedures
Visualization, meditation, imagination, suggestion and hypnosis can all be used together as the compounded placebo effect.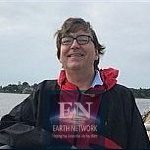 "Consciousness creates reality and thoughts form matter! If you want to be powerful you have to go by the facts about reality and that means discovering the truth! Otherwise you are as blind as a bat and ineffective as a sloth!
"You probably know that a placebo is a sugar pill. If you are given a sugar pill and are told it will help you, it will.
"If it is not the sugar that manifests healing in the body what is it?
"By admitting that placebos work, the medical establishment recognizes the power of a single or limited thought process to heal and cure.
"But every single belief, thought and emotion has a placebo or nocebo effect.
"When we apply metaphysical principles we change more than a few thoughts or a single expectation. To understand the extent and power of the placebo effect we must compute it for more than a single expectation of healing for a limited amount of time. We need to look at the effect of changing our habitual thoughts, attitudes, our entire worldview and emotional states.
Our inner reality is an interwoven tapestry of previous thoughts and emotions that forms our belief system. It is the entire workings that manifests. You can't measure the effect of just one thought without considering the effect of other ideas on which that thought is based. For every positive placebo you may have ten nocebos that render the the placebo only marginally effective. This is what scientists should be studying, but they are not.
"When we do that we will get a more accurate measure of the placebo effect.
"When you apply thought in an advanced and clinical way, as given in my books, you combine all the finest advanced methods, techniques and procedures in a powerful unified approach to create a compounded placebo effect.
"The compounding placebo effect is the thought materialization effect.
"Thoughts do materialize. When we understand that they do and apply the proper science we:
"Take control of our life.
"Quadruple the effectiveness of our thoughts.
"Get an astounding overall transformation in the quality of our life.
If a single pill placebo can give you a 25% better chance of healing, imagine what 50 or 100 beliefs/placebos operating in you can do?
It is not the pills and the operations that are saving you, it's your beliefs in them and the entire body of multiple placebos operating within you that give you all the good in your life.
Contrast that with all the nocebos that are giving you dissatisfaction and impeding progress in certain areas of your life.
Reduce the nocebos and increase the placebos and you have a formula that will work.
"Our illnesses, pandemics and disorders are a kind of healing crisis which are meant to lead us to the answers. The truth is more positive than we can presently conceive.
"We are currently in global paradigm shift."
— William Eastwood
NOTE: Through quantum mechanics we know that all of reality is single interconnected energy movement, which means a thought—which is energy—will affect events and objects separate from you in space and time.
Each thought has a psychic content which is a true primary reality and force. Once you learn how to use the various methods given here to direct and control your subjective states you can harness the psychic content of thoughts to your advantage.
Visualization, meditation, imagination, suggestion, hypnosis and more are a few of the many methods of affecting and creating events. Each individual needs to learn their individual preferences for applying these principles. Your own natural inclinations will tell you what methods are best for you.
If you think you can avoid using Universal Principles and work hard to get ahead, work will only help you to the degree you THINK IT WILL, and only if your inner subjective life does not get in your own way. If you do not manage your emotions correctly, not even work will help you. Something will always cause you to lose your money.
Emotions have the greatest sway on events. Charged emotional states in particular will be manifest multiple times on the day you entertain those emotions.
There is no way to get around Universal Principles. Like gravity, they can be relied on. The greatest results are to be found in maintaining consistent positive emotional states.
Those events you experience are either good or bad depending on the nature of your emotions and thoughts. If you are a pessimist, you will need to think hard about becoming more positive.
To change your reality, you must change what you think or nothing else will work for you. If you think something is negative it will be, but if you diminish its perceived importance in your mind the problem will be correspondingly immediately diminished.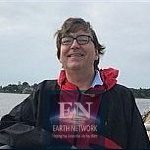 "Consciousness creates reality and thoughts form matter! If you want to be powerful you have to go by the facts about reality and that means discovering the truth!
Otherwise you are as blind as a bat and ineffective as a sloth!
On worry and obsessing over problems & difficulties
As we live our lives things often just get worse despite all our best efforts! Why is this? It is because the basic way we use our mind is all wrong! It is wrong because it is based on old science that is also all wrong!
"Events are energy." (David Bohm, Albert Einstein's friend, explains how our five senses project our reality.) When we try to solve problems and achieve goals we do not take this basic fact into account.
Because everything in life begins with the mind, we rarely get what we want out of life because of this backward use of our mind and thought process.
As if this is not enough, we are excessive in our physical actions, perhaps working two jobs. We become exhausted and lack the energy and time we need to create what we want in life!
You must instead deny your problems the energy of your attention that keeps them going. Do not think you are incompetent, but affirm you are using your mind correctly.
.
Then work with affirmations and follow the guidance on this site (click below). You will then learn and develop further.
— William Eastwood
.
Click on the spinning globe at the top of any page to go to the day's affirmation page.
The thoughts you think are indelible.
When you create a thought, you are patterning psychic energy. Spiritual essence flows from the spirit / inner self up through the subconscious and into your conscious mind. Your subconscious is the connective to your greater reality. Use it to create what you want in life by planting suggestion in meditation.
The pattern imbued by your thoughts into this universal energy is like a seed's DNA telling the indelible energy what to create. When a thought is repeated with gentile firmness in a calm state of mind you will program in into your subconscious. The subconscious will act as a portal to your inner self to result in the manifestation of the patterned psychic energy.
The inner self will manifest only that which has been thought and which is within the boundaries as set by your beliefs. Otherwise you could wake up in another reality or life. Beliefs (and whatever you find to be significant) are the means of sifting only that which is right for you from the infinite possibilities of All-That-Is. A belief or thought is an instruction. A belief is simply a thought that is accepted as being true. When you believe a thought is true it has more power to manifest.
Thoughts have a real psychic energy and reality that continues after you think them. Your thoughts creates events. Once you think a thought, it goes its own way.
Similar thoughts attract and combine on inner levels. These patterns of thought within you then lead to patterns of manifestation. You set patterns of belief and thought early in your life. You will notice repeating patterns in your life. These will point to your beliefs and the thoughts that are winning-out in your inner mind. If you do not like what you see manifesting in your life, you must use affirmations, visualization, meditation, imagination, suggestion, hypnosis or whatever works for you to reprogram the ideas ruling your inner mind.
Ultimately, strong beliefs, thoughts and emotions you generate create objects and events in your life. Fear as well as joy are powerful charges that will tend to dictate which ideas manifest. The stronger emotion of two will win.
Other factors determine outcomes. You need to have the right circumstances for thoughts to materialize. However, you can change circumstances with your thoughts and actions.
Certain times and places are also more conductive to thought-manifestation. Geographical areas which attract people, become developed, or are considered to be vortexes can be more potent for the process of thought-manifestation.
Your beliefs are screening devices that determine the entry of nonphysical probable events into physically-experienced phenomena. You can control your beliefs by what you focus on. If you focus on how much you appreciate what you are given and experience in life more will be given to you. The focus shifts belief in your favor and injects energy through the subconscious to the inner self. That energy then goes through a process that is similar to dreaming, in which case future events are worked out. The energy of the thoughts themselves actually form into probable events and then into physical events when a certain level of pitch or intensity is achieved.
Think of emotions and thoughts as the most powerful force in the universe. Consciousness is all that exists; it forms itself into the physical events and objects you see via holographic projection.
Click above to learn more
Click above to learn more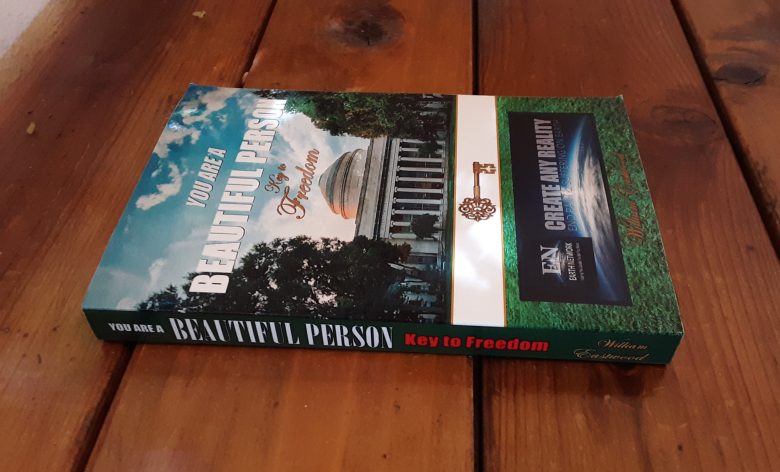 Click above to learn more
Visualization, meditation, imagination, suggestion and hypnosis are some of the methods, techniques and procedures that allow you to pattern energy in a favorable way. Directing energy is what it is all about, because this is how you control the formation of events and objects coming into your life.
When we become proficient in directing energy, we call it manifesting. There are many procedures available to you to control and manifest events. Any energy you pattern has the potential of manifesting as an event or object. Any time you have a thought or emotion you are creating. You can't help but create.
If you feel guilty about feeling joy or love, then those feelings will determine what manifests for you. Society sends us a message as to what kinds of experiences and levels of success are acceptable. If we are accept the beliefs of our culture, we can experience a conflict between our primary desires and the socially accepted range of experience allowed.
A conflict between the authentic self and the person you are expected to be according to your culture can play out in your life experiences. If you want something and think it is dangerous or not something you have a right to possess, then you will have contradictory inner energy. Your energy will be divided and diluted. To manifest maximum love and joy physically you must project that energy rather exclusively, believe you deserve it and intend to have it. Do not ever doubt yourself or your rights. My book, "The Solution…" covers this subject.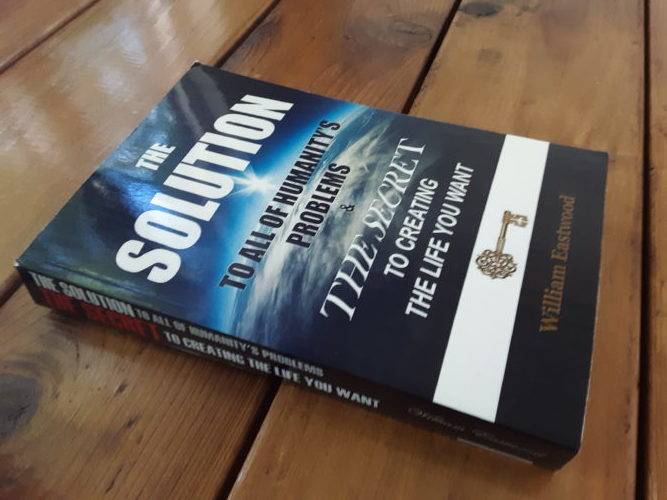 Click above to learn more
How to Use Advanced Methods, Techniques, Studies & Procedures
Affirm that you know how to use these principles
When you accept these principles and learn to focus primarily on what you want and the feelings you desire, you begin to control the events of your life. Conditions begin to improve. As desired situations begin to develop, your faith in the process increases. This faith and encouragement improve the effectiveness and efficiency of your efforts and events continually improve for you.
If you have patterns producing unwanted experiences you have to counter this energy with affirmations, visualization, meditation, imagination, suggestion, hypnosis or whatever you prefer. Time may be required to reverse inner patterns and get a more even flow of the emotional energy you want to have manifest in your life.
If you have been consistently negative in your past or have particular limiting beliefs, it will often take time to reverse this energy. There is no book that will tell you what these patterns are or what your beliefs are. You must figure this out yourself or project only that which you want to have manifest.
The past does not create the present, however, your beliefs, thoughts and emotions do. For this reason, positive thinking can work fast if we understand Universal Principles.
A philosophy of personal power
Thoughts are fields of energy that form matter. We have built a civilization on the division between mind and matter, yet both are the same — consciousness and matter are both composed of electromagnetic fields.
Thoughts combine with similar thoughts and transform themselves into probable events which contain the impetus and pattern necessary to evolve into the complexity of matter.
You project your own psychological energy out to form the physical world.
Ideas and emotions are energy that coalesce as events and objects.
Your life is a learning experience you chose in order to learn how to project energy.
Your life situation gives you clarity as to what you are projecting psychologically.
You are in your own hologram.
Click on link after book list to continue reading article.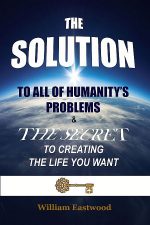 Click above to learn more
Click above to learn more
Click above to learn more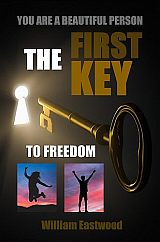 Click above to learn more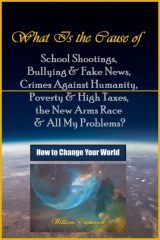 Click above to learn more
Click above to learn more
Click above to learn more
Click above to learn more
Click above to learn more
Click above to learn more
Click above to learn more
EN's eBooks have audiobook capability
Once your inner mind is programmed for success via affirmations you become invincible.