---

Domestic Terrorism, Shootings & Gun Violence: What Is Driving the Problem? The Real Cause & Solution
---
The solution to all violence
The real cause and solution for gun and other violence, shootings and domestic terrorism is psychological. The driving element of the problem is in the worldview of the person who may be violent and the solution is fairly simple.
Because worldviews are so varied we need a unifying principle. I provide that here and in my books. That is a long term solution for gun and other violence, shootings and domestic terrorism, but because we are currently in paradigm-shift it may be possible in many situations as a means to prevent acts of violence.
The solution I am offering is something mainstream academia has not yet recognized. I is a long-term solution to completely wipe-out all violence (it is not religion or traditional mechanical science).
As many people as possible should be exposed to this paradigm and unifying principle (solution for gun and other violence, shootings and domestic terrorism).
Conflict underlies violence and so resolving differences and straightening out the mind are necessary solutions (click below). We need a global coherent system of values that is backed by accurate science.
Another way for you to put my solution in perspective is to click on this image (below).
What Is Driving the Problem? The Real Cause & Solution
As baffled as I am by the many demonstrations of ignorance and hostility that I have endured in my life, as a philosopher and self-educated individual I have always known the reason why people are the way they are.
Most do not understand that their beliefs filter their perception on conscious and subconscious levels. Typically, they will complain about human nature and how wrong everyone is, but they will not recognize that the error in judgment is emanating from their own psyche and ignorance.
People are unaware of this problem in the same way that they are unaware of the inner judge and victim consciousness within themselves which controls their mind and body. If you do not have the education necessary to see the problem, you cannot solve it. How can you solve a problem that you do not know exist?
In general two misconceptions about reality are creating the gun and other violence, shootings and domestic terrorism.
Schools do not tend to teach us the nature of life as defined by the world's most advanced physics. (Education would remove the incentive for and conflicts in values responsible for gun and other violence, shootings and domestic terrorism.)
Our worldviews and self-image is highly negative and inaccurate. (I will mention autism as an example of negativity driving gun and other violence, shootings and domestic terrorism.)
Click above to learn more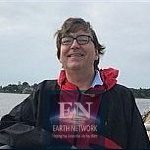 "Our belief systems are so toxic that some children decide it is too dangerous to communicate with the world and so they are born with autism.
"It would be one thing if the world was intrinsically as we believe it is, but it is not. The negativity and chaos we experience is a projection of a failed negative belief system. Children that are born with autism are reacting to their parent's and society's core beliefs.
"Everything from bullying to excessive demands on individuals—the source of all our problems—is born of distrust of human nature around which our civilization is built.
"Einstein's friend, David Bohm, gives us a scientific paradigm that explains how this is possible. Our reality is a holographic projection of our beliefs, thoughts and emotions.
"To create a new and successful civilization we must discard the highly negative myths that caused current failure and in their place project beliefs that will produce success.
"The global altruistic, autonomous movement is a rapidly expanding circle of people who are recognizing the non-competitive, cooperative and non-selfish workings of the universe. These beliefs will generate different behaviors, institutions that are more friendly and an overall transformed projection of reality.
"Our social problems are a kind of healing crisis which are meant to lead us to the answers. The truth is more positive than we can presently conceive. But before we can get to the Promised Land we must first escape the meritocracy, chaos and crumbling systems based on false beliefs.
"We are in a new spiritual age of metabiological awakening."
— William Eastwood
As a particular type of empath, I feel people's beliefs. I sense negative attitudes and ideas. Being self-educated in a way very few people are, I am particularly sensitive to the worldviews of others and the many problems with those worldviews.
Click above to learn more
Cultural norms
The range of emotions considered characteristic of males is result of our cultural norms. Whenever we deny an emotion of love, joy or contentment, we increase the expression of the opposite type of emotion. Our culture therefore generates hostility and anger in males. This varies between individuals, but it is generally true across the board.
A divided psyche
The so-called feminine principles of softness, love and compassion, have been downplayed in America and in civilization in general. This is a result of an unnatural division in the human psyche that is repeated with every generation in adolescence.
This may be over-simplified, but is it is as if we are half-people. The majority have grown up stressing psychological characteristics they were taught are natural to the sex to which they belong when in fact those characteristics belong to both sexes.
To explain it is necessary to look at what happened in history 5,000+ years ago.
Consciousness Shift 5000 + Years Ago
We have read nature through the false lens of Darwinism and a cold and cruel mechanistic universe. When we do that we create false selves that seem to portray the reality we falsely believe exist.
We are good species; we are an amazing species. You are a beautiful person. On the inside we all are good souls, however false our beliefs may be, and resulting behavior.
Conscious Revolution thoughtsformmatter.com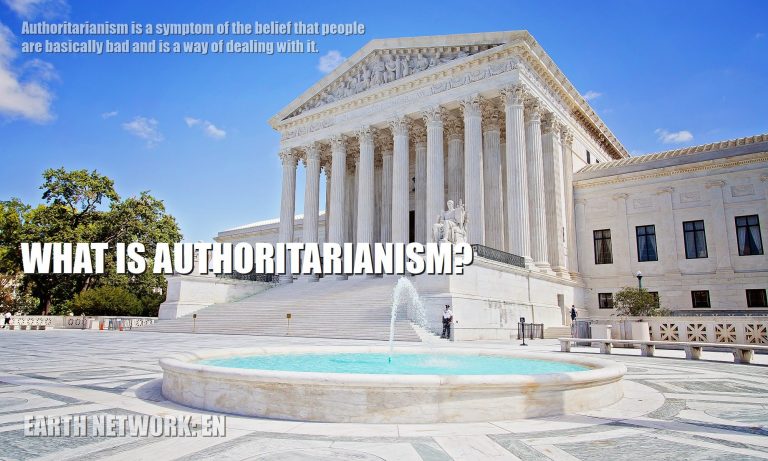 Click above to learn more
The solution to the world's problems.  Your thoughts create your reality.


What Is Driving the Problem? The Real Cause & Solution
Civilization's primary myth: human unworthiness
Shooters, academics and the justice system are all equally scripted in a strong set of beliefs and values stressing human unworthiness. Those who do not value human nature are responsible for the problem of domestic violence, school shootings and gun violence.
Scientific-religious definitions (accidental universe, natural selection, survival of the fittest, Freud's childhood neuroses, and religion's sinful self) lead to depression and guilt and create an inner judge and victim. These theories malign human nature and create struggle and despair in life.
MYTHS: Mechanistic View, Darwinism, S. Freud, Etc.
In addition to what was just mentioned, the values within our meritocracy create struggle and excessive burdens. Too much is asked of us and it is extremely difficult and demanding to manage our life in our teens and pay the bills and get ahead as a young adult.
These philosophical frameworks are myths, and these are the cause of a high percentage of our personal and collective problems, including violence and school shootings. These philosophies are particularly American, and this is why we see such a disproportionately high percentage of violent acts against the community in the U.S.
The necessity to be free of myth
A new paradigm and perspective are required to solve the problems of violence and our civilization in general.
The entire civilization is based on a low assessment of human nature. Because we do not understand that our thoughts create our reality, we do not take responsibility for our thinking and emotional states.
As a result, we allow ourselves to dwell on negative aspects in our life that come about as a result of civilization-wide negative view of reality and human nature that we inherit during our domestication.
Many judge themselves harshly and take on the role of a being a victim. Often, we feel we are a victim of social situations we cannot control.
The shame and guilt we may feel is compounded by the fact that we do not feel we can change the situation we are in. This leads to frustration and helplessness and a feeling of being stuck in life.
This is the predicament many people are in.
Humans require a sense of natural power, to feel in control of experience. We have lost our natural sense of power because of our two primary myths.
Civilization is based on distrust of human nature.
We are completely unaware of the of the fact that our thoughts manifest as our reality literally.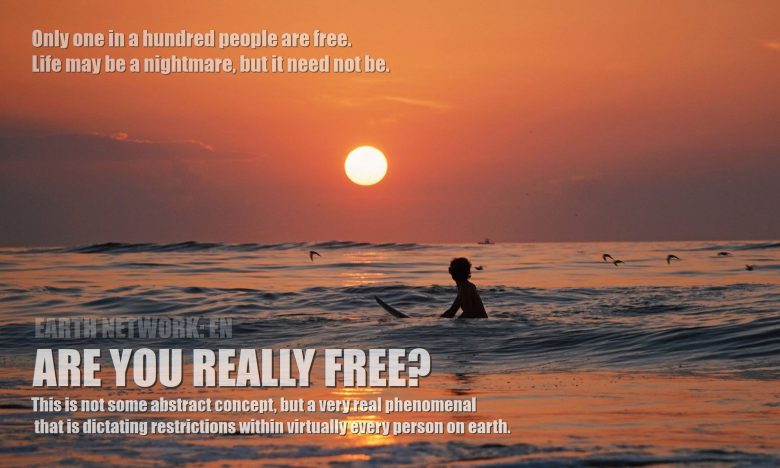 Click above to learn more
We create an inner judge and victim as we mature into adults
When we internalize our ancestor's belief system as we grow up, we develop a harsh inner judge and victim role. When we get the message from society and our institutions that something is wrong with us, we create artificial guilt.
Artificial guilt is a guilt that is groundless and based on a kind of inferiority complex or issues we should not feel guilty about, or is a result of unnecessarily prolonged natural guilt.
All these issues and pressures converge to create the inner judge and victim subselves, identities and adopted roles.
Guilt, fear and other debilitating emotions tend to crush our spirit and manifest experiences that bring about more of the same.  We become trapped in a repeating negative life pattern we cannot escape because the culture has no knowledge of the problem nor offers a means to solve it.
In consequence, many people develop authoritarian consciousness focused on those whom we blame for our problems. You feel a need to punish those who have hurt us be it society or other authoritarians. This leads to violent outbreaks.
Degrading words from the mouths of bullies and institutions create shame and guilt in children and young adults. Shame is by definition, a painful feeling caused by injury to one's pride or self-respect.
Laws designed to protect us from ourselves
Excessive laws are a symptom of the problem. When humans are seen as being untrustworthy the solution seems to be to pass a law.
Every manner of law exists to protect us from ourselves. But what really happens is that we block our path in life and criminalize our society.
Ultimately a large percentage of the population is viewed as being untrustworthy because they are in prison. This is a pathetic circular reasoning that is like a snake eating its tail.
On the other hand, compared to some past ages we have done fairly well as a civilization. I am not criticizing the civilization or the people that compose it, but only the faulty belief system that says that we are lesser than we really are.
Quantum mechanics and some of the world's greatest minds are revealing the true nature of reality.
We are really beautiful beings.
Consciousness Is a State of Matter: MIT
"What Is the Cause of..."
"What Is the Cause of..."
Follows the ideas in"The Solution..." , but more advanced. Explains the real cause and solution of all personal and social problems, as well as methods to achieve goals based on holographic universe theory.
Solve YOUR problems & the world's problems at the same time. Nothing else like it exists in the world. We now have a profound method and means to dissolve global problems and achieve our goals.
This remarkable new way of looking at the universe is supported by two of  the  world's  most  eminent thinkers ― Stanford neurophysiologist Karl Pribram, & University of London physicist David Bohm, a former protege of Einstein's.
Click above to learn more
Primary article concludes here.
Domestic Terrorism, Shootings & Gun Violence: What Is Driving the Problem?

The Real Cause & Solution
© Copyright 2019, 2020, by William Eastwood
6" by 9" paperback
ENDORSEMENT
"In editing 'The Solution…', my perspective as a scientist with doctorates in theology is that 'The Solution…' bridges science, metaphysics and true religion.
We can literally change the course of civilization by lifting the race to a higher path through implementing the solution.
- Mario Fusco TP.D, RS.D, BSc.
DREAMS DO COME TRUE
From the upper echelons of the scientific establishment comes a completely new definition of reality and the human being. The most advanced physics in the world suggests that accumulated knowledge in all fields is based on a false premise.
If so, all curriculum from grade school to university will need to be entirely overhauled. The end result will be a complete and total reversal of focus that will bring about a new human with entirely new and radical ways of achieving goals and solving problems. But we cannot do that while the pestilence prevents us and civilization from entering the promised land.
Learn how to become powerful and unstoppable by having the right knowledge. We unknowingly wield immense power. We must recognize the fantastic power we possess and learn to use it constructively.
Here and now we have the power to work magic of such proportions we have never fathomed. Yet unseized, such power waits for us to claim it. It is of no use until we awaken to it.
It is all here, in the solution.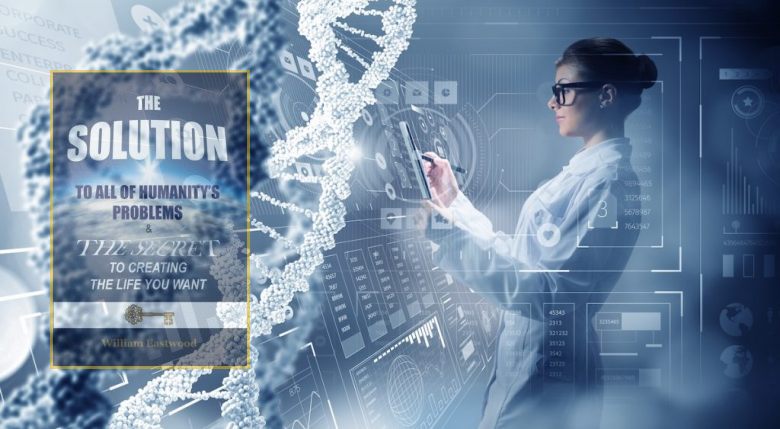 This remarkable new way of looking at the universe is supported by two more of the world's  most  eminent thinkers ― Stanford neurophysiologist Karl Pribram, & University of London physicist David Bohm, a former protege of Einstein's.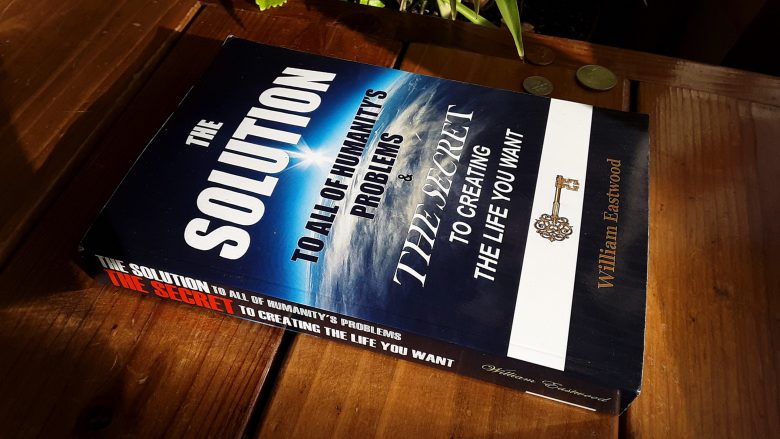 Click above to learn more
Acquire the knowledge necessary to create anything you want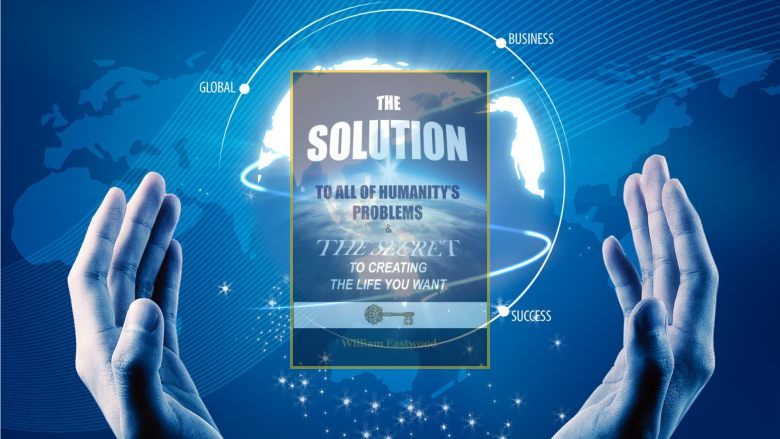 Websites based on this book.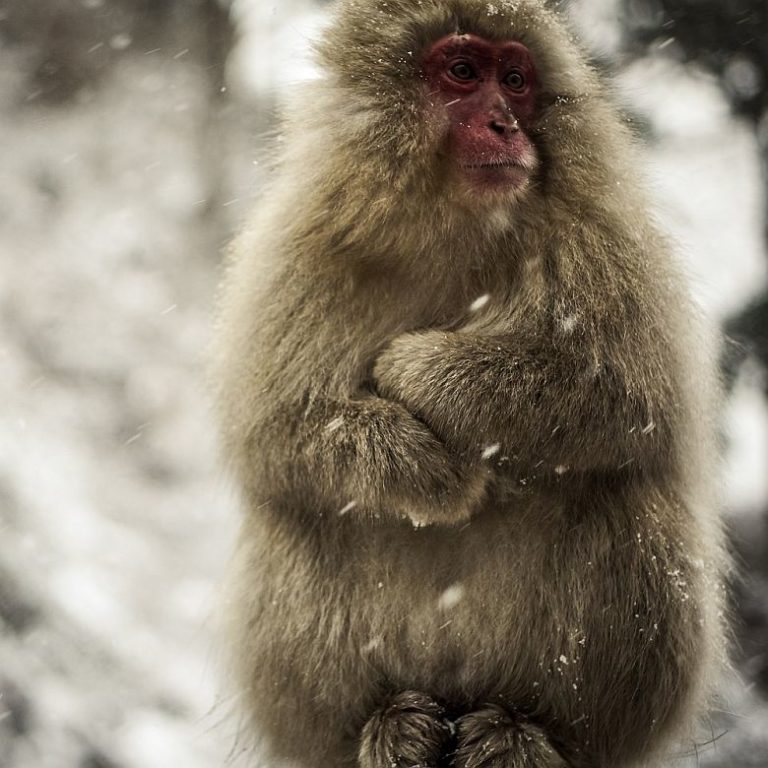 RESEARCHING CONSCIOUSNESS SINCE 1975

Achieve all your ambitions with POWERFUL EN books
EARTH NETWORK BOOKS By William Eastwood

Anything is possible. Create your dreams. Start today.

KNOW WHO YOU ARE:  We need to wake-up within the dream, and enter our true life.

Anything is possible. Create your dreams. Start today.

THE SECRETS OF THE UNIVERSE UNVEILED: A sample of chapter one of the EN course.

The most advanced and credible science in the world (below) is leading us to the truth that shall set us free. And the truth is more positive than we can presently conceive.
We are capable of using this knowledge to create a new kind of civilization. Our problems are meant to lead us to these answers.
Your Fast Track to Success  links (C = Ef) above load in milliseconds

Get the facts from the best sites
Extended articles of merit

Recommended site: Thoughts create matter

Click on the rotating earth at the top of every page for your daily affirmations.
Click Image for EN founder's video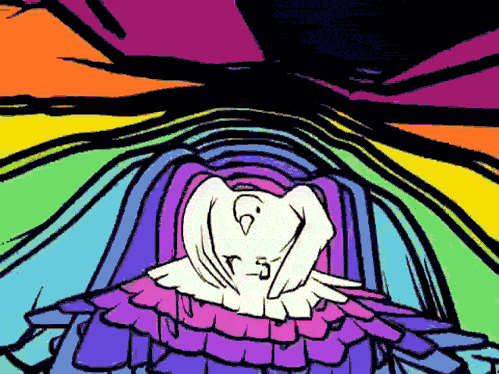 Click above to learn more
---
Categories: What is the solution to school shootings? How do we solve the problem of domestic terrorism? What is the cause of school shootings? What is the cause of public gun violence? The real cause and problem driving domestic terrorism and school shootings. The cause of gun violence and the solution. The factors driving violence and public shootings. Click on this AMAZING site to learn more.
Domestic Terrorism, Shootings & Gun Violence: What Is Driving the Problem?
The Real Cause & Solution
The problem persists because of a primary collective myth that is driving the bias on all sides. The criminals, academics and  justice system are all equally affected, and this is why we can't seem to find a solution to this explosive problem.
The concepts conveyed in this website are within these books.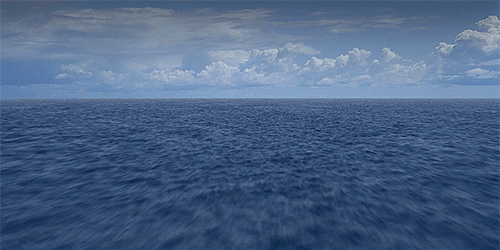 www.MindFormsMatter.com