---

Domestic Terrorism, Shootings & Gun Violence: What Is Driving the Problem? The Real Cause & Solution
---
What is the solution to domestic terrorism?
What is the solution to shootings and gun violence?
What is driving domestic terrorism, shootings and gun violence?
What is the real cause and solution to domestic terrorism, shootings and gun violence?
I will answer these questions now.
---
The solution to domestic terrorism is to recognize some simple, basic facts about life. The mind-blowing realization that we can create anything with our thoughts will spread faster than a virus when enough of us wake up.  This spread of new information will result in rescripting of the world's population. The message—worldview—will contain the disincentive for violence.
In a flash we will make certain realizations on a global scale. Our societies will be almost instantaneously transformed. We will see that our nature is good. We will know that we are all one and that being violent does only violence to ourselves.
In a flash of insight it will be widely known that all life is based on cooperation rather than competition. There will be no survival at the expense of others. That model will be recognized as being a destructive myth. The false justification for domestic terrorists, shooters and bullies to do violence to others will suddenly no longer exist.
The new science and unifying principle both disincentivizes harming others and incentivizes being good to others. You will see an eradication of violence and fear motivation like nothing you have ever witnessed before.
A shooter is someone who is deranged because of current worldviews and modern psychology. With new psychology based on new science there will be no deranged people; they are a symptom of myths and false beliefs.
CAN & DO YOUR THOUGHTS CREATE YOUR REALITY? DO SCIENTISTS BELIEVE CONSCIOUSNESS CREATES MATTER?
Many top physicists do know that thoughts create matter and reality
It is the rest of science, media and the world who do not want to listen to what they are saying.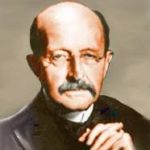 Max Planck,
Nobel Prize
Winning
 father of quantum mechanics says,
"I regard matter as a derivative from consciousness."
— The Observer,
1931.

Max Tegmark (Click button for MIT paper)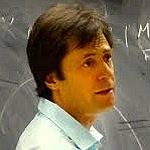 Max Tegmark of MIT, says that consciousness is a state of matter.
CONSCIOUSNESS IS A STATE OF MATTER: MIT
New history-changing science transforming our personal and collective reality at this time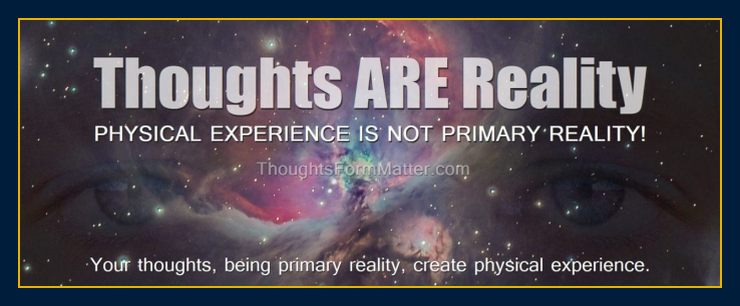 An explanation of how consciousness creates matter is inherent in wave-particle duality. The concept of an alive universe, a universe entirely composed of consciousness, is supported by the greatest scientific discovery of all time.

In his 1924 Ph.D. thesis and groundbreaking contributions to quantum theory, Nobel Prize winner, Louis de Broglie postulated the wave nature of electrons and suggested that all matter has wave properties. This concept is known as wave–particle duality, and forms a central part of the theory of quantum mechanics.
These theories are tested and proven to be facts. We know that quantum mechanics is correct because the mathematical algorithms are consistently relied upon in scientific applications and to build advanced scientific devices that work amazingly well.
Consciousness & Mind Form Matter
The wave-aspect of anything in nature is an energy field that contains huge amounts of information.
What is a thought but an energy field containing information?
Both waves of matter and thoughts are electromagnetic energy. Matter and waves are the same thing. The facts are right in front of us.
Your unlimited true nature & matter creating consciousness
Your mind is connected to everything in the universe, can bypass physical laws of cause and effect and time and space restrictions, and can permeate any seeming barrier.
Non-classical physics mind-brain science is superior to all previous models on which traditional psychology and self-help are based.
QUANTUM PHYSICS MIND-BRAIN MODEL
COLLAPSE THE WAVE FUNCTION/MANIFEST
THE HOLOMOVEMENT & UNDIVIDED WHOLENESS
QUANTUM TUNNELING NON-CLASSICAL EFFECT
The science on this page supports the primary purpose of this site — to empower you to be successful in all areas — in intellectual and spiritual knowledge, business, finance, health, love and relationships.
This site is personal self-transformation wisdom that is meant to be exciting and fun to learn.
---
For something to be true it must make sense to the heart and mind. But that does not mean you need a scientist to go to the next level and to create the reality you want to experience.

Many people are searching for a scientific finding that will validate what they feel on a deeper level. That is good, but if you are a person that insists on a dry traditional scientific explanation for everything, that requirement can restrict you. I am moving you closer to your own heart and intuitions as the arbiters of truth.  A greater range and experience of love and understanding is available to you. Read more.
All of this is leading to a new paradigm, the paradigm I have lived by for almost 50 years
When we look at a tree we do not see the roots, but we know a tree has roots. The same principle holds true for you. Your consciousness has a deep inner reality.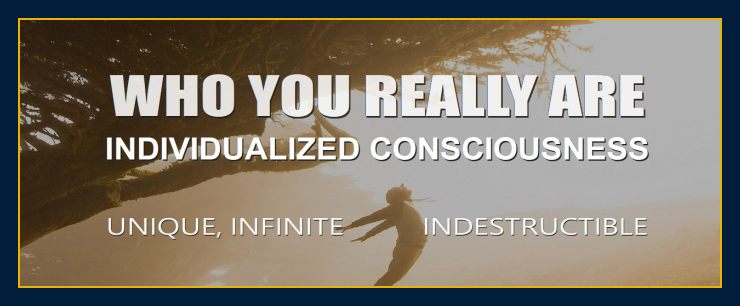 Click above to learn more
CONSCIOUSNESS IS A STATE OF MATTER: MIT
NBC NEWS REPORT: Universe is conscious
---
The entire paradigm we are currently using as a nation and civilization is incorrect, and this is the problem. The solution will not be found while we continue to operate within the wrong paradigm or traditional religious or scientific belief.
New science will be the unifying principle. Quantum mechanics and new science provides a potential unifying principle to create a non-violent future for our civilization.
IS EVERYTHING TAUGHT IN SCHOOL FALSE?
EVERYTHING YOU ARE EXPECTED TO BELIEVE & WERE TAUGHT IN SCHOOL
IS FALSE
People want and need to believe what they were taught, but what they learned is based on fifteenth-century science which quantum physics—the study of life—proves wrong.
Click on images to read corresponding articles.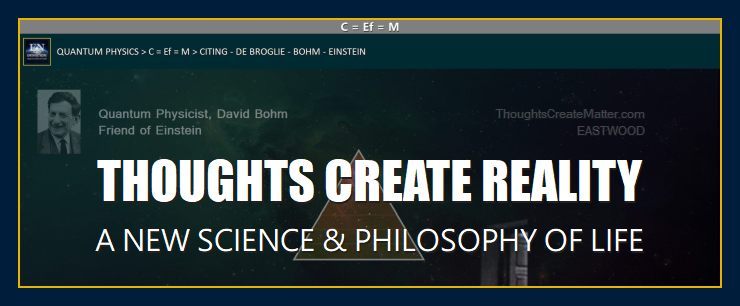 Not only is most of what we learned in school false, but it is highly disadvantageous.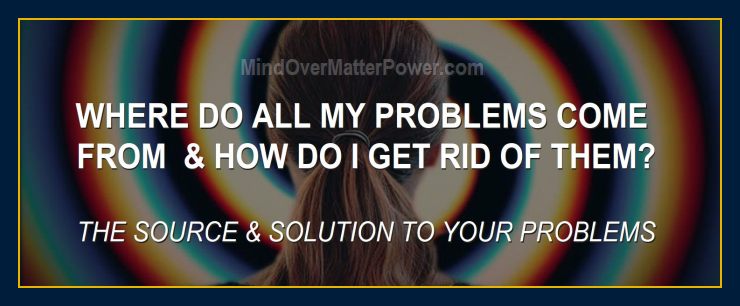 THE GREAT MYTH OF MODERN MAN
Materialism, Darwin's Theory of Evolution, Freud's psychology, most theories regarding human nature in mainstream psychology, and scientific thinking in general (ideas about time & space) are all incorrect and detrimental.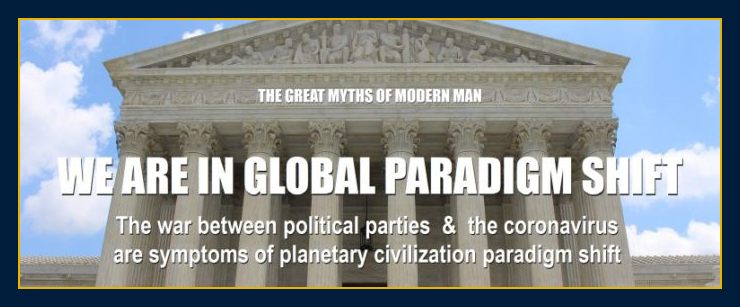 FREE ARTICLES & EDUCATION
Your beliefs, thoughts and emotions create conscious units which grow and combine below your subconscious. When they reach sufficient intensity they manifest as events or objects in your life.
Everything you were taught is wrong!
I want to achieve my goals now! Click below if you want to shop for books.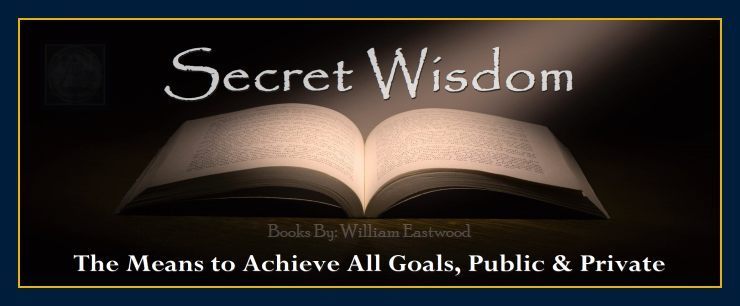 Click above to learn more
FIVE NOBEL PRIZE WINNER'S FINDINGS
---
Scientists seem to prove myths by excluding whatever does not fit their hypothesis. All I do is collect the obvious and assemble the truth for all to see. When enough people see how reality works there will be fantastic transformation of world-wide culture and violence will cease.
Holographic reality explains why people see what they want to see. The divided states of America shows how effective this principle is in a negative way. Once this principle is widely understood, the divisions will quickly fade and the world will be united.
WHERE ARE THE BEST SITES & ARTICLES?
Click above to learn more
---
Our civilization is based on an inaccurate and negative paradigm pertaining to human nature. This leads to the development of an imbalanced and divided psych in many males. In rural areas primarily, cultural values stress aggressive and cruel characteristics in males.
The imbalance typical of many males has its roots in a process of conscious evolution begun with tribalism and clans striving for ego domination thousands of years ago. This problem is not what most people think it is.
The driving element of the problem is in the worldview of the person who may be violent and the solution is fairly simple. We need education of the kind found here.
Exaggerated maleness is a product of learning false beliefs. The mind becomes cut-off from its source, others and ensuing compassion and tempering emotions.
There is also no personal reward to be gained from violence, and this realization will occur naturally with a civilization-wide correction in beliefs. The psyche of one engaging in violence is harmed. We need only stop teaching myths. We need only a new perspective.
As a particular type of empath, I feel people's beliefs. I sense negative attitudes and ideas. Being self-educated in a way very few people are, I am particularly sensitive to the worldviews of others and the many problems with those worldviews.
A divided psyche
The so-called feminine principles of softness, love and compassion have been downplayed in American males and in males in general throughout the world. This is a result of an unnatural division in the human psyche that is repeated with every generation during adolescence.
Why do some males have a divided psych?
Why are males in many areas aggressive and cruel?
The reason is not what most people think.
We have read nature through the false lens of Darwinism and a cold and cruel mechanistic universe. When we do that we create false selves that seem to portray the reality we falsely believe exist.
We are good species; we are an amazing species. You are a beautiful person. On the inside we all are good souls, however something happened thousands of years ago that changed males and females.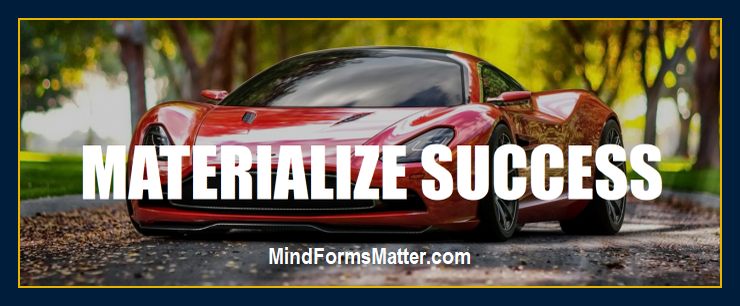 Civilization's myths
Scientific-religious definitions (accidental universe, natural selection, survival of the fittest, Freud's childhood neuroses, and religion's sinful self) lead to depression and guilt and create an inner judge and victim. These theories malign human nature and create struggle and despair in life.
MYTHS: Mechanistic View, Darwinism, S. Freud, Etc.
These philosophical frameworks are myths, and these are the cause of a high percentage of our personal and collective problems, including violence and school shootings. These philosophies are particularly American, and this is why we see such a disproportionately high percentage of violent acts against the community in the U.S.
But the imbalance comes from an earlier time when civilization began to stress the differences between the sexes.
---
This may be over-simplified, but is it is as if we are half-people. The majority have grown up stressing psychological characteristics they were taught are natural to the sex to which they belong when in fact those characteristics belong to both sexes.
To explain it is necessary to look at what happened in history 5,000+ years ago.
---
The range of emotions considered natural to males is result of our cultural norms that go back thousands of years.
Whenever we deny an emotion of love, joy or contentment, we increase the expression of the opposite type of emotion. By having norms that limits the range of emotions acceptable in males, our civilization therefore generates hostility and anger in males. This varies between individuals, but it is generally true across the board.
---
The division in the human psyche is responsible for violence, wars and cruelty, and it is an unnatural division. It is time for civilization to reconnect to its source. To do this we need to make a change in our consciousness.
We need a renaissance of consciousness to create a new civilization free of violence. We will become more peaceful and loving when this shift in consciousness occurs.
The shift has already begun. The divided nation is a symptom of some who are moving in the right direction and others who are pulling us back to more primitive times and patriarchal family and political structures.
My next and deeper article and "The Solution…" explain what happened over five thousand years ago and why.
WILLIAM EASTWOOD
"THE SOLUTION..." is powerful enough that government officials previously removed it from publication. Explains the underlying cause of a divided world and contains simple methods you need to create the life you want. Be held down no longer, read this book while you can! Understanding will change the world as we know it. Open your mind now! Be free!
It is all here, in the solution.
"We can literally change the course of civilization by lifting the race to a higher path through implementing the solution."
— Mario Fusco, TH.D., RS.D, B.S.c.
For a limited time, purchase of paperback comes with free author guidance. After purchasing book, contact William Eastwood at WilliamEastwood@teachers.org.
Available in paperback and eBook.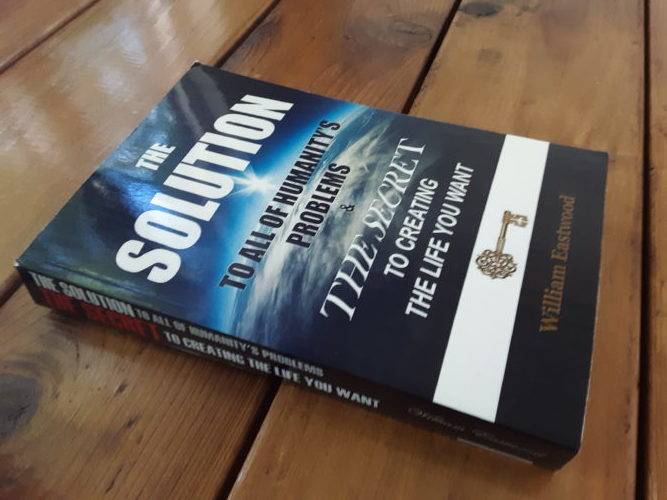 False beliefs cause all our problems.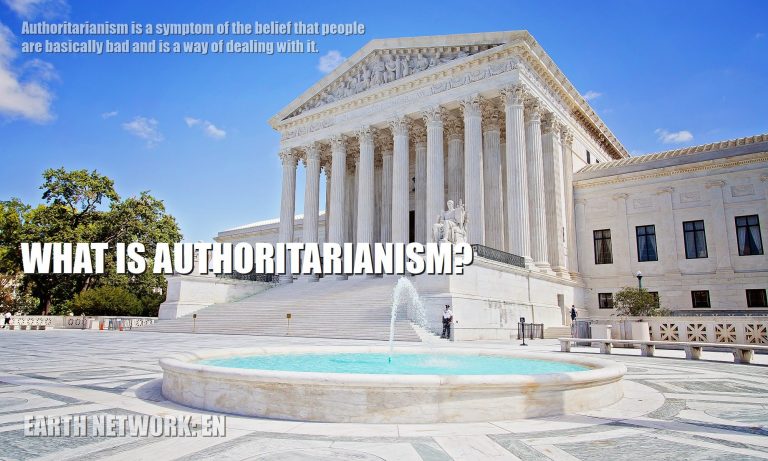 The necessity to be free of myth
A new paradigm and perspective are required to solve the problems of violence and our civilization in general. Because we do not understand that our thoughts create our reality, we do not take responsibility for our thinking and emotional states.
As a result, we allow ourselves to dwell on negative aspects in our life that come about as a result of civilization-wide negative view of reality and human nature that we inherit during our domestication.
Humans require a sense of natural power, to feel in control of experience. We have lost our natural sense of power because of our two primary myths.
Civilization is based on distrust of human nature.
We are completely unaware of the of the fact that our thoughts manifest as our reality literally.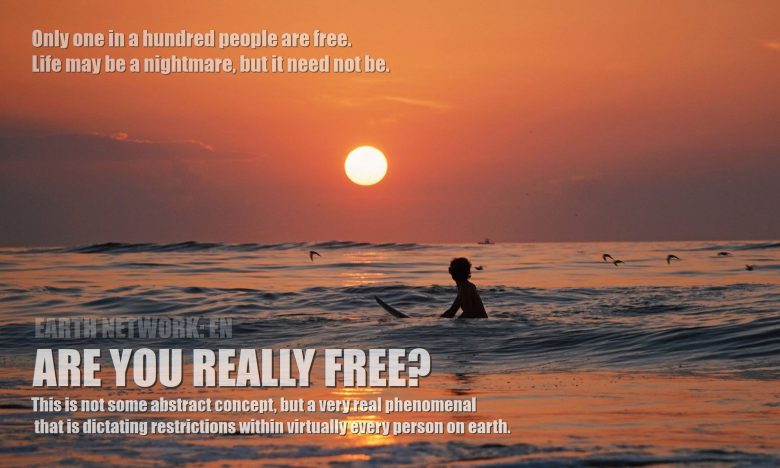 WILLIAM EASTWOOD
With "YOU ARE A BEAUTIFUL PERSON..." it is possible for you to begin a new life of complete freedom from all limitations. No more financial limitations and no more problems. This book contains everything you need to know to manifest what you want in life. The EN course of study is your key to freedom to be who you want to be and to do what you want in life.
"BEAUTIFUL PERSON..." gives you the first insight you need to succeed at anything. It also gives you the full range of principles, methods and insights found in the EN websites.
.
For a limited time, purchase of paperback comes with free author guidance. After purchasing book, contact William Eastwood at WilliamEastwood@teachers.org.
Available in paperback and eBook.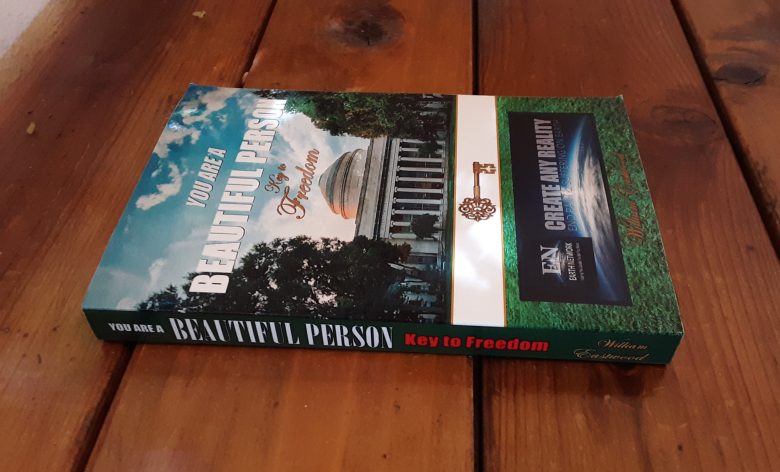 Is EN's manifesting course available in eBook format?
All EN books are available in eBook format.
EN COURSE: You Are a Beautiful Person - Key to Freedom
ePub (eBook)
EVERYTHING YOU NEED TO CREATE THE LIFE YOU WANT!
Reveals how you can manifest any reality you desire.
Put an end to all your limitations & acquire the knowledge you need to create all your desires. The best of everything includes the full range of subjects in all four EN websites.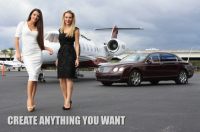 Imagine what a life of complete freedom, and abundance of whatever you want, would be like. This course will show you how to obtain this level of freedom from all limitations.
Achieve the highest level of manifesting ability. Not enough money or love? Unfulfilled relationships? Unrealized dreams? If you wish to have freedom from all limitations, and if you are adamant about having what you want in your life, this is the right book for you.
Nothing is as we were taught, there is a new art and science to be learned. You exist at the center of a web of probabilities. Each thought and emotion you have will alter what manifests next in your life.
Buy Direct
Bulk rate discounts for groups, schools & universities.
Click above to learn more
Unnatural guilt
When we internalize our ancestor's belief system as we grow up, most of us develop a harsh inner judge and victim role. When we get the message from society and our institutions that something is wrong with us, we create artificial guilt.
Artificial guilt is a guilt that is groundless and based on a kind of inferiority complex or issues we should not feel guilty about, or is a result of unnecessarily prolonged natural guilt.
Guilt, fear and other debilitating emotions tend to crush our spirit and manifest experiences that bring about more of the same.  We become trapped in a repeating negative life pattern we cannot escape because the culture has no knowledge of the problem nor offers a means to solve it.
Excessive laws are a symptom of the problem. When humans are seen as being untrustworthy the solution seems to be to pass a law.
Every manner of law exists to protect us from ourselves. But what really happens is that we block our path in life and criminalize our society. The punitive measures often used infuse us with the a contempt for others (those who harm us) hence spreading the inner disease responsible—the criminal mind-set—through the fabric of society. The negative focus resulting insures failure personally and collectively.
The only way out is an entirely new way of thinking.
WILLIAM EASTWOOD
With "WHAT IS THE CAUSE OF..." you can solve your problems and the world's problems at the same time. "WHAT IS THE CAUSE OF..." explains the real cause of all personal and social problems. Then it gives you methods to achieve goals based on an algorithm that can be applied to all goals.
Available in paperback and eBook.
"What Is the Cause of..."
"What Is the Cause of..."
Follows the ideas in"The Solution..." , but more advanced. Explains the real cause and solution of all personal and social problems, as well as methods to achieve goals based on holographic universe theory.
Solve YOUR problems & the world's problems at the same time. Nothing else like it exists in the world. We now have a profound method and means to dissolve global problems and achieve our goals.
This remarkable new way of looking at the universe is supported by two of  the  world's  most  eminent thinkers ― Stanford neurophysiologist Karl Pribram, & University of London physicist David Bohm, a former protege of Einstein's.
What intellectual book is written to solve all problems?
What Is the Cause of School Shootings, Bullying & Fake News, Crimes Against Humanity, Poverty & High Taxes, the New Arms Race & All My Problems? - How to Change Your World
— Basically, the real cause and solution to everything

6" by 9" Paperback
Solve YOUR problems & the world's problems at the same time. Nothing else like it exists in the world.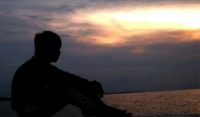 It is critically important that everyone understand how the mind creates  events, because we now have a profound method and means to dissolve global problems and achieve our goals.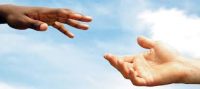 I have formulated this revolutionary method of creating events with the mind. And I have applied it for almost fifty years, the result of which is presented to you in this book.
This remarkable new way of looking at the universe is supported by two of  the  world's  most  eminent thinkers ― Stanford neurophysiologist Karl Pribram, & University of London physicist David Bohm, a former protege of Einstein's.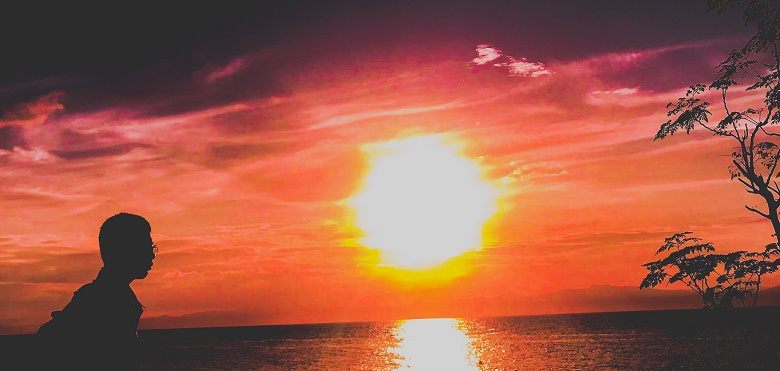 Your worldview will change after you read this unique and original book.

Take control of your life & your reality
Buy Direct
Bulk rate discounts for groups, schools & universities.
Follows the ideas in "The Solution..." but more advanced.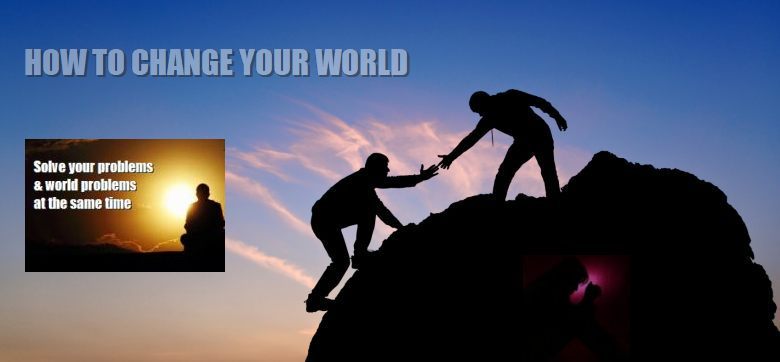 Click above to learn more
New science application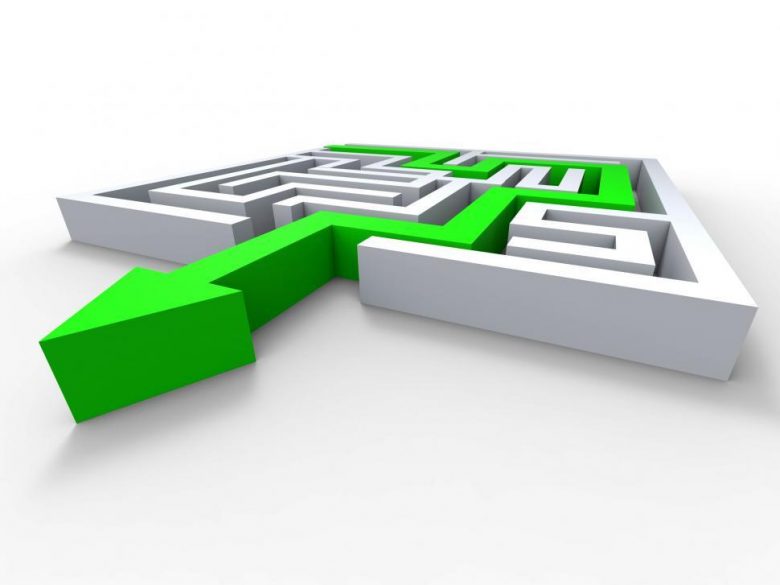 The journey of transformation (life is a journey, not a destination)
Tips and hints to insure your success
Our civilization has in the past thought that matter forms ideas, but it is just the opposite. Ultimately, everyone will discover that the events they experience are holographic projections; manifestations of "past" thoughts.
We create our own reality. If you study this material long enough, it is inevitable that you will finally come to this conclusion.
The more open you are to the idea, the more the evidence begins to present itself. Eventually many people experience a shift which feels like they are awakening in a dream that they are creating with their own thoughts and emotions. Once this happens you realize the true power you have to shape events.
After realizing that your thoughts create your reality it is just a matter of learning to focus your thoughts properly. Beliefs must improve, attitudes and expectations must improve, and positive emotions need to be fixed primarily on the sense of acquiring and having what is wanted rather than lack and frustration. This can be difficult to do in the face of contrary evidence, such as the disturbing news about the coronavirus, a lost job or whatever you are struggling with now.
Embrace the paradigm in full
True mastery is a result of acceptance of a new view of reality and a willingness to go all the way. This means you understand the true nature of time and probabilities. You must commit to the wonderful truth rather than think it is too good to be true. If you doubt the process, the doubt itself is like static and interference.
Proper focus is an art and science
How do you create a sense of well-being when the country is in lock-down and markets are in free-fall? It is often difficult to do this. We may remain with one foot in the old world and one in the new paradigm. This is generally far less effective. You must realize that as your thinking and focus changes so will your reality, but time is usually required. The mind must be repatterned.
Be daring, brave and confident
To create what you want you must be very brave. You must be willing to dispense with the comfort blankets. When it comes down to it, most people cannot completely let go of familiar beliefs and subjective habits of perception. Often, we are addicted to the idea that other people and situations prevent our success. Our institutions and societies are based on the idea of victimization.
No one can stop your thoughts and dreams from manifesting
---
Other people and situations, no matter what they are, cannot prevent your desires from manifesting. If this statement upsets you, it reveals the intensity of the belief that you are a victim or are held-back despite your will. The problem with such a reaction is that it speaks of belief and belief is thought, and thoughts create your reality. Beliefs are the strongest kind of thoughts; they are thoughts that we have invested with strong conviction. These carry emotions that show what we really believe.
The strongest conviction wins
We create according to the strongest convictions within us, and these are typically fears or the idea that we are not good enough to create what we want in life. We often hide these insecurities from ourselves by denying that is what we really believe. But if we feel anxiety first thing in the morning, this is a beacon as to what is holding us back, and it is a means of discovering our hang-ups.
Your emotions tell the truth
Your emotions will tell you what you really believe about something. How you feel speaks of your predominant belief that manifests as your experience. Beliefs create events on inner levels of consciousness and these pre-matter events evolve and are eventually projected by the brain and five senses as a hologram. Your environment is that hologram.
Forgotten Childhood Wisdom & Intuition
A master regains intuitive knowing and reinforces it with intellectual understanding. They apply the principles and adhere by the new worldview faithfully despite inner pressure to break with understanding and join the world of victims.
Everyone knows what mainstream science will not admit
Many ordinary people as well as psychics are certain that they receive some kind of spiritual help. This can only come from other levels of reality. Millions of people believe their thoughts affect people, reality and physical matter.
Edgar Cayce, who was perhaps the most renowned psychic in history, could put a book under his pillow when he was a child, and wake up in the morning knowing the content of the book. This is why he was called the sleeping prophet.
This is possible because every object in your environment is an extension of energy that connects to the level of creation that allows it to exist. There are extensions within books similar to telepathic cords. This represents energy being projected holographically.
Every object around you is a holographic projection of your mind that connects you to the innermost portion of your soul that creates them.
If you want to break old patterns and habits of perception, bring powerful books into your life and remain centered on what they represent — the truth you are bringing out within yourself by having them in your presence. Once you materialize something in your life, an energy pathway continues to exist, even when the object is long-gone.
WHERE ARE THE BEST SITES & ARTICLES?
Click above to learn more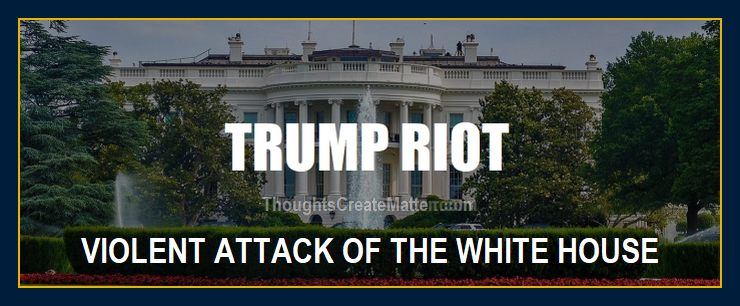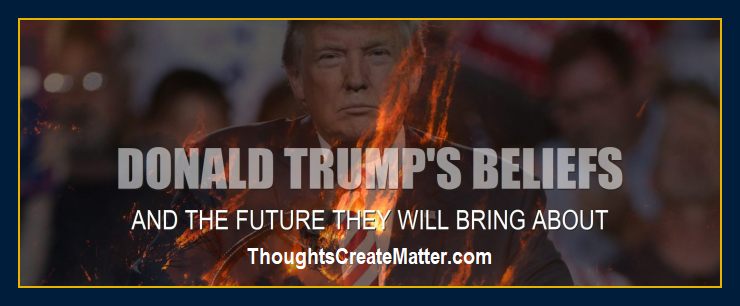 ---
Aspects of classical physics have been disproven. Matter and consciousness are the same thing.
We are joining forces with top physicists in a break from established thinking to create a new kind of science to bring people the answers they deserve.
The multifaceted solution — the unveiling of new science  — is outlined in our about us page (below).
Click above to learn more
Your senses project your reality and then perceive that reality.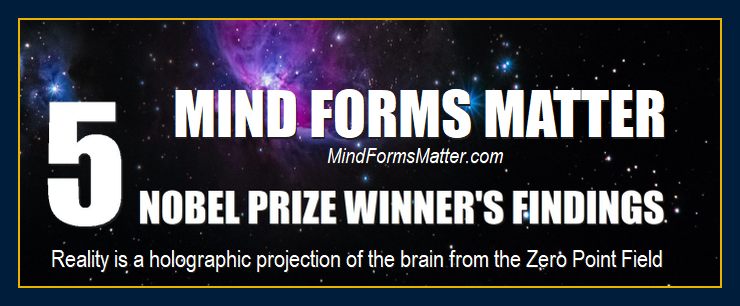 You are in control of your experience. At any time, matter can be completely changed by the activation of conscious thought. Your environment is a product of your thoughts and emotions. By projecting the specific thoughts and emotions that embody your desires you can immediately begin a process of change.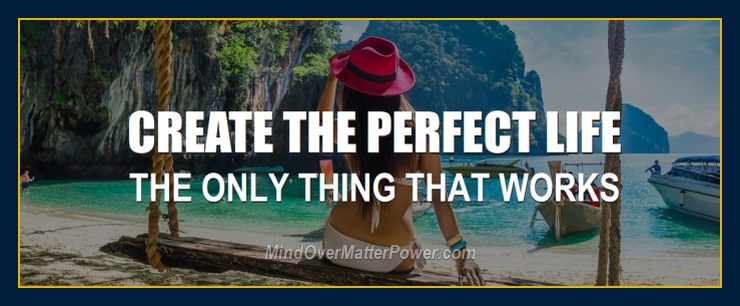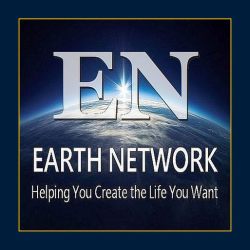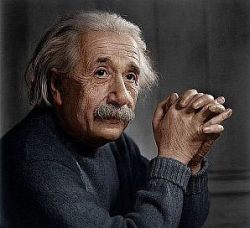 "Great spirits have always encountered violent opposition from mediocre minds."
— Albert Einstein
Domestic Terrorism, Shootings & Gun Violence: What Is Driving the Problem?

The Real Cause & Solution
© Copyright 2019, 2020, 2021, By: William Eastwood.
Primary article concludes here.
---
Categories: What is the solution to school shootings? How do we solve the problem of domestic terrorism? What is the cause of school shootings? What is the cause of public gun violence? The real cause and problem driving domestic terrorism and school shootings. The cause of gun violence and the solution. The factors driving violence and public shootings. Click on this AMAZING site to learn more.
Domestic Terrorism, Shootings & Gun Violence: What Is Driving the Problem?
The Real Cause & Solution
The problem persists because of a primary collective myth that is driving the bias on all sides. The criminals, academics and  justice system are all equally affected, and this is why we can't seem to find a solution to this explosive problem.