---

MIND FORMS MATTER: EARTH NETWORK: Learn How Your Mind Forms Matter & Reality
How Do I Manifest Cash?

Materialize Money Using Metaphysics:

The Power of Mind & Thoughts
How to Materialize Money Using Metaphysics
---
SECRETS REVEALED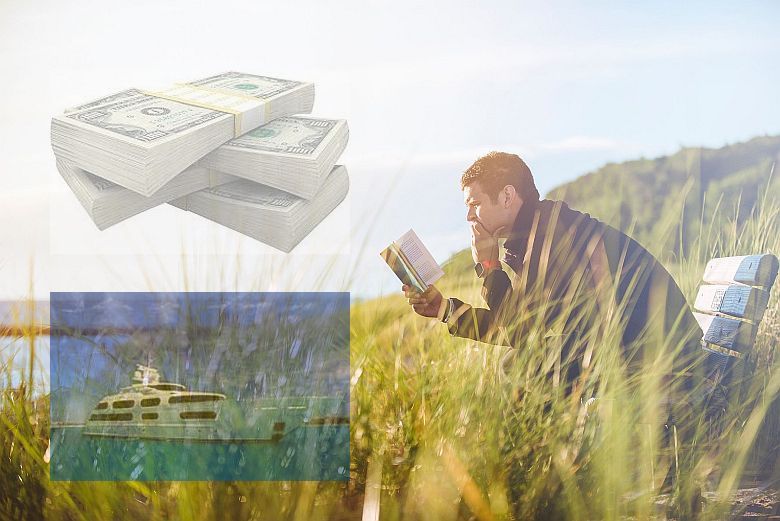 What You Need to Know
Your consciousness forms the events of your life. You can't appreciate the power of your mind until you understand this basic fact about reality.
Consciousness Is a State of Matter: MIT
45 year study. Hundreds of articles
C = Ef:  MIND FORMS MATTER - FAST TRACK TO SUCCESS
Your Fast Track to Success  links (C = Ef) above load in milliseconds
Click Image for EN founder's video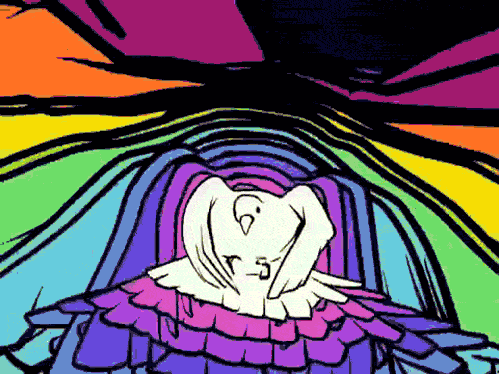 Click above
How I Repeatedly Materialized Cash
If I can materialize eleven twenty-dollar bills in one summer you can learn to do the same.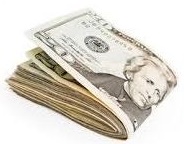 A few months back I found an envelope with four $20 bills in it and no identification. A few weeks after that I found six $20 bills folded together. A week later when I was walking to the bank and thought I should try to manifest more. I closed my eyes for a few seconds and I was visualized $20 bills. I was focusing on how I felt the last time I found $120.
Unbelievably, as I opened my eyes they were already fixed on a folded and partially crumpled bill.
In a second of amazement I recognized the color of money, then I looked for the denomination, and because it was a little crumpled it took a few seconds before I realized that I was looking at the number two on a twenty dollar bill!
I quickly scooped it up and put it in my pocket with triumphant glee as I scanned the street for more. I texted my sister whom I was with when I found $120, and told her "I did it again!" She text me back "Good work."
Of course you are wondering what my secret is. I had been focused on making money for over a year, often saying affirmations while filling myself with the feeling of having and making money. It is something that happened because of the cumulative effect of my constructive focus and creative efforts.
I want to mention that I was feeling on top of the world the morning I found the eleventh $20 bill. I was focused on the feeling of the perfect summer day near the ocean in New London, CT. Generally speaking, the more positive thoughts and feelings we have the more likely it is that we can manifest positive events and objects like finding money.
Prerequisites to manifest money
You understand your thoughts and emotions create your reality.
You minimalize contrary thought energy by focusing on what is working in your life.
You manage your thoughts and emotions consistently, aggressively visualizing and affirming what you want multiple times every day.
The second requirement is a challenge for most because your mind is restless and tends to try to solve problems by focusing on what is wrong. This is a very poor policy unless you want to materialize more problems.
If I can materialize eleven twenty-dollar bills in one summer you can learn to do the same.




Click above
It's all so easy!
Assumptions are belief. Anything you assume to be true you tend to create physically.
If you want to change your life, just change what you are telling yourself is true in your head. A situation can have any outcome. The outcome is set by you. If you tell yourself in your head, this is going to work out, or, the result will be positive, then that is what you tend to create. This is why affirmations are so valuable.
Begin to change your life by applying affirmations on a daily basis. If possible, learn to think in affirmations.
Get POWERFUL Guidance & Affirmations Daily!
Manifesting anything you want in life is easy when you know how. Begin to create your dreams now!
The Inner Judge & Victim Control Us
How to Make Money Doing What You Love!
If I Can Manifest Money, So Can You

They way I did it was simply by using many affirmations. During the weeks in which I found money I was saying affirmations on the subject of making money a dozen or so times a day. I created the distinct feeling of finding wads of cash in many of those manifesting efforts.
Over the years I have also cleared away conflicting beliefs while building up a self-image of being someone who makes a lot of money and receives free money.
Most of the money I acquire is not manifest out of thin air, or abandoned by others. I have my royalties and other channels through which much larger sums flow. I am also given money. A week after writing this article I had someone give me two twenties, and another person gave me one twenty. Neither gifts were for work.
It seems I have money coming in from every direction without having to work for it. I am convinced anyone can do this by focusing on receiving money and using affirmations properly.
Forgotten Childhood Wisdom & Intuition
Create Quantum Doors TO ALL YOUR DESIRES
---
How Do I Materialize Money
Using Metaphysics?
The Power 
of

 Your Mind
& Thoughts.
Metaphysical Philosophy.
Learn How to
Materialize Money.
Manifest What
You Want In Life

Click above
Success Is Really Just Mind Over Matter


Mind over matter is the ability to focus your beliefs, thoughts and emotions on a desired outcome until you get it. Dwell on and expect success and you will create and experience success. To dwell in fear and worry incessantly is to create more to fear and worry about.
By understanding and embracing these principles you can change your thoughts and your life. Your subjective actions are the primary creative force in your life. Direct your consciousness properly and responsibly and you will experience a life of success and realization of your greatest ambitions.
The Most Important Things to Remember
Your beliefs, thoughts and emotions create your reality.

You get what you focus on and feel.

Beliefs generate thoughts and feelings, and all three create your reality.

To change your financial reality, you must change what you believe, even in the face of contrary evidence. For example: You may have to tell yourself you have plenty of money even while you may be unable to pay your bills.

Imagining you are already a success and projecting the results you want in belief, thought and emotion is your most effective method of creating what you want.

When you employ these principles properly, synchronistic events will occur.
These are unexpected fortunate events that bring you what you are asking for or better. To override past programming, you may need to be thinking about money all the time.
Keep on trying until you reach the higher ground.
HOW DO I MATERIALIZE MONEY USING METAPHYSICS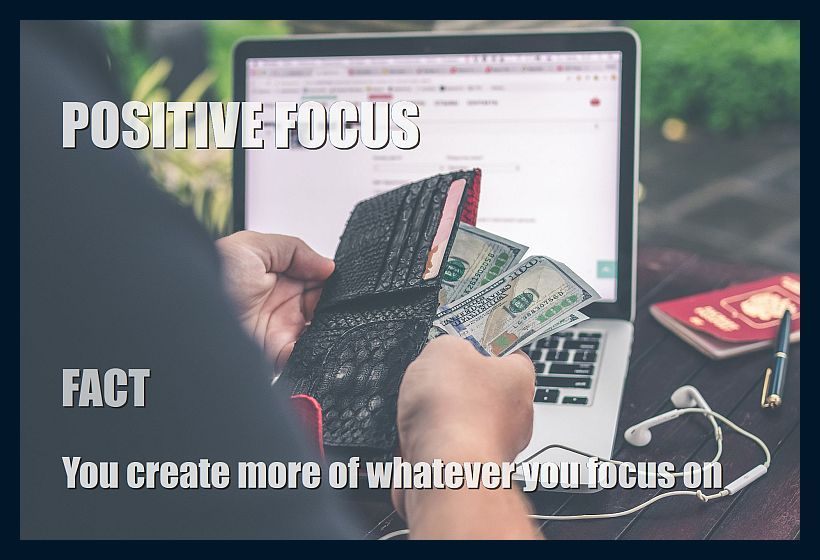 Click above
Metaphysical Laws & Principles
Most people succeed or fail due to unconscious misapplication of the laws that govern reality
There are laws that apply equally to everyone. Like the laws of conservation and physics, there are laws that govern consciousness and its manifestation.
These laws are relatively impartial and will manifest wanted or unwanted events depending on your beliefs, thoughts and emotions.
It is easy to make and attract money once you understand the basic rules and apply some simple principles.
.
Most people never do because the refuse to abandon the worldview they were taught in their formative years. This is called cognitive dissonance.
Many wealthy people got used to having money around when they were young and so this became their dominant thought and expectation. They simply expect to make and have plenty of money. They are accustomed to large amounts of in-flowing cash and the feeling that it generates.
They do not have to fixate on their ability to have or acquire wealth because it is a fixture of their consciousness and outer world already.  But if you have not been wealthy most of your life you have to stop the momentum of your previous beliefs, thoughts and feelings around money and your ability to have it.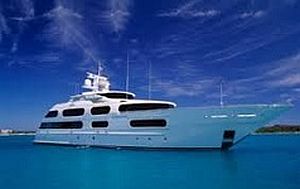 You must see yourself as being a person that has lots of money.  If you have not made a lot of money in your past you may not have positive experiences to focus on, and so your pattern will most likely continue unless you can use [/rainbow]your imagination[/rainbow] to change your inner psychology around money and having it.
If you have any degree of focus on not having enough, or if you worry at all, even for brief periods of time, you need to change your focus and you need the motivation to do so. Otherwise, default patterns are likely to continue.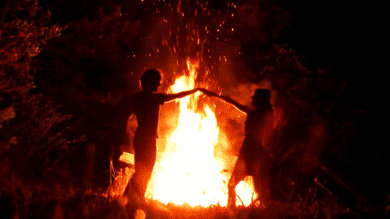 The Secrets of the Universe Unveiled

EN: Helping you to create the life you want!

SUCCESS GUARANTEED Manifest Anything You Want!






What's Your Motivation?
What is going to motivate you to change your life?
Find out what motivation is powerful enough to inspire you to completely revamp your beliefs, thoughts and feelings. Desire is a source of motivation and energy, so anything you desire strongly enough can help. You know what your triggers are. You need to focus on your main motivations and triggers to get energy moving and shifting in the right direction.
I know one multi-millionaire that was told she would never make it, and at that very moment she decided that she would. And she did.
Once you are motivated fixate on what you want.
Picture the most phenomenal future and let it fill your mind as often as possible. And most importantly,
FEEL IT.
.
You need to maintain the right emotions. You actually feel events into reality. Your dominant feelings are what manifest. Identify memories, attitudes and areas of thought that bring about the best possible feelings. The best emotions are of succeeding, getting it right, having what you wanted and thankfulness.

It is simple to manifest money and succeed in theory, but hard for most people to do just because it can be really difficult to hold the right thoughts and feelings all the time. Keep your emotions right and do not let yourself relapse into fear or worry of any kind or to any degree.
I know it works, because that is how I manifest money.

Understand Reality
You must understand the true nature of reality.
If you think your pattern of lack or failure is a result of external factors, you do not understand reality and cannot effectively change your pattern.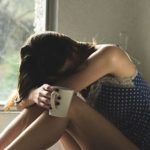 The reason why so many people do not make it in life is because they do not have the knowledge they need, or they do not apply it strongly enough. Struggling to change effects rather than the cause of those effects will lead to frustration and exhaustion.
Billions of people in the world try to change reality from within the physical world, when the physical world is an effect. The physical world is a result of the inner world of thoughts and emotions. These manifest objects and events.
The only reason why anyone succeeds by changing physical events is because they are also changing their thoughts, whether or not they know that's what is making their efforts bear fruit.
Acquiring the Right Knowledge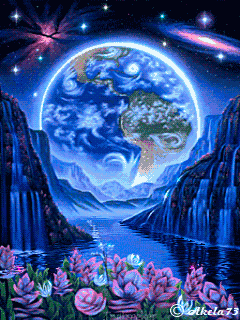 Once you make the connection between your thoughts and your resulting experience you have the key. That is the critical element that allows you to potentially succeed, but that's the easy part, at least initially.
Real power over circumstances comes not from having the key, but from using it correctly. Real power comes from being able to apply what you know with confidence and consistency.
Understanding the principles and being able to apply them correctly is a better place to be than being in the same position as 90% of the world's super wealthy who have wealth but don't know the real reasons why.
If you think your job or stocks are what are making you money, you are only half correct. The person who knows the real underlying reason why they got that job in the first place and why the picked the right stock to begin with has the advantage.
Even if you haven't yet acquired a great job or wealth, when you have the key you are in an excellent position. You are about to begin the chase or best part of the process.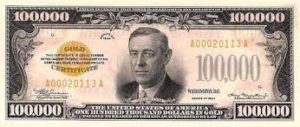 It is getting there that is all the fun. Nothing beats having the right knowledge and setting out to apply it correctly and then watching things start to happen.
Life is a process and not a destination, and the process or pursuit of money is far more thrilling when you have the key. The excitement of seeing everything work beats the previous experience of not having things work out.
The thrill and fun are much greater when every effort you make bears fruit. When everything you touch begins to turn to gold and you have to adapt to that rather than failure you are in a truly good place in life.
Now that you get the picture, it is time to begin. 
To use the key correctly is to monitor your thoughts and emotions all day long. You must do this every day, without lapsing into doubts or previous limited thinking.
You cannot afford to fall back into the outmoded and inaccurate worldviews by which the vast majority are living. Not even for a few minutes a day.
The Secrets of the Universe Unveiled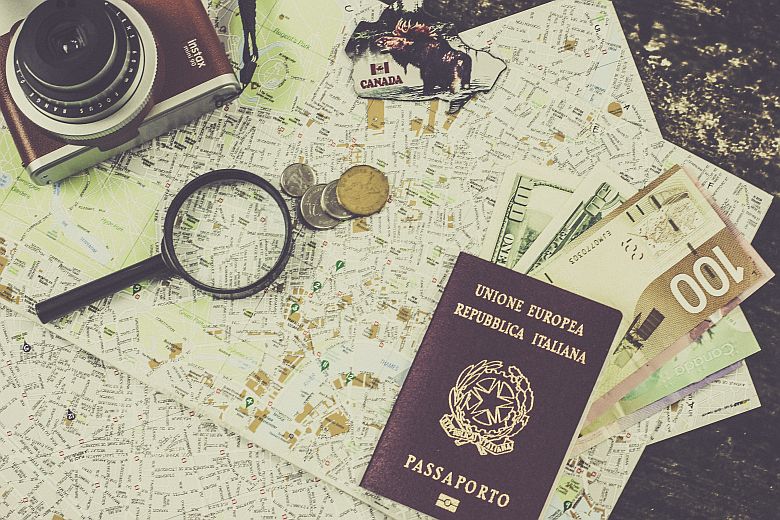 Click above
Believe You Can Do it
Tell the Universe/God what you want by creating a vivid or emotional mental picture of whatever it is you want at this time in your life. You can create whatever you hold foremost in mind and believe possible.
Do not settle for mediocrity or less than the perfect life or destiny. The best possibility will give you the greatest desire, and the greatest desire will give you the most motivation and energy.
Think big. You can do it if you believe you can. Clarity of vision, determination and resolve impels the mind and body to succeed.
It is easy to manifest and materialize money when you are using metaphysics and the power of your mind and thoughts.
Remind yourself that these principles are real and that you know how to apply them and are doing so correctly. Know that you will get results.
Now you can manifest your ideal life.
YOUR FIRST KEY To Your Freedom
PROSPERITY VIDEO & DROPBOX LIBRARY 


Helping you to create the life you want!
View FREE prosperity video!
Repeat affirmations while watching more videos to  manifest superior wealth!



Helping you to create the life you want!
Your own personal  METAPHYSICAL LIBRARY!
.

The drop-down boxes & buttons lead you to profound & amazing metaphysical insights. The Solution to Problems. Manifest Unlimited Money..
---
Click on the drop-down boxes to find the information you need.
Click above
Click above
Create your own reality

 
Click above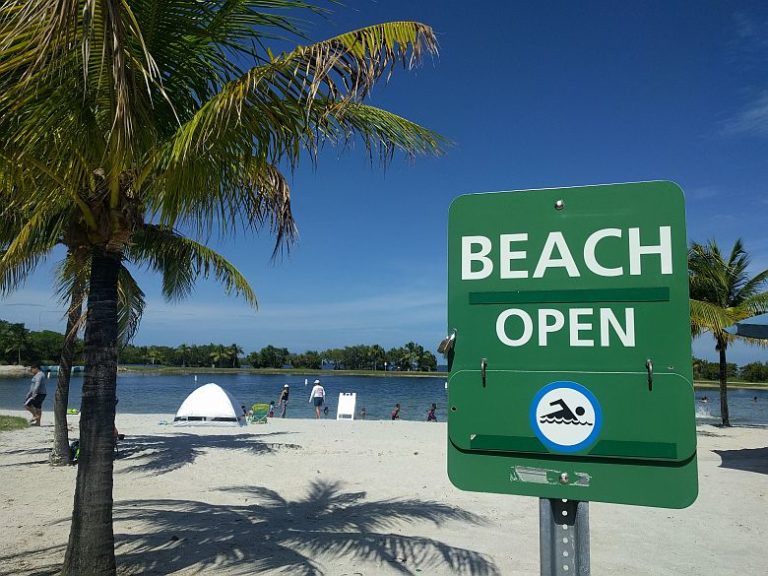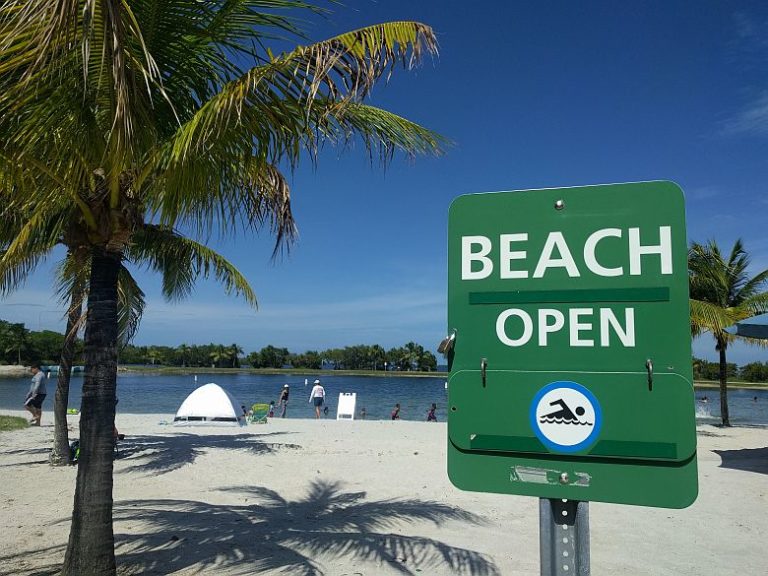 Click above
Make Lots of Money 
Click above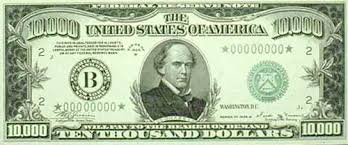 Think Positive
Click above

The First Key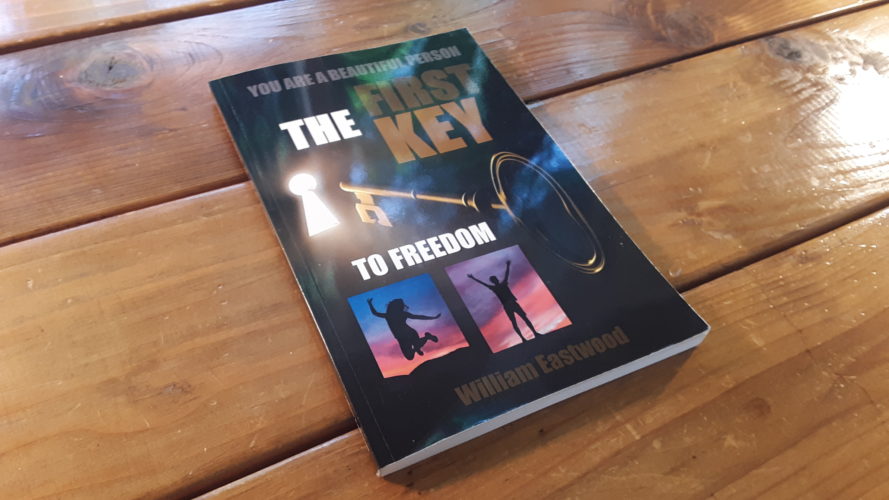 The perfect gift that keeps on giving! 

Show them you care by sending a book rather than a card! 

From $3.99!


Click above
How do thoughts create matter?
The conscious mind directs unconscious activity that results in the actualization of our beliefs, thoughts and emotions.
Thoughts are energy which continues to exist. Thoughts combine with similar thoughts on inner levels. These turn into probable events which contain the impetus and pattern necessary to evolve into the complexity of matter.
Once sufficient intensity is achieved and certain requirements met, selected probable events manifest as ordinary events.
The balance of your thoughts, intentions, expectations, and those areas where you are focused or deeply emotionally involved will materialize as dominant areas of experience.
How do I create what I want?
It may take determination and resolve to change your position, circumstances and personal experience, but negative thoughts and moods will hold you back.
It is necessary to take back control of your mind and life from the internal judge and victim. The voices that tell you what is possible or not possible that come from within you are like little personalities with their own opinions. These are the voices of beliefs you hold.
These beliefs that exist in your subconscious were created when you were very young. You internalize the beliefs and values of your parents and the entire civilization.
Contemporary worldviews are based on myth. To be free to create what you want you must dispense with those particular myths that you internalized as a youth. Doing so will allow you to create everything you want in life effortlessly.
You are in control of your life. The conscious mind controls what enters and grows in the subconscious. You must gain awareness of what you are telling yourself is or is not true in your head. Then you must learn to project what you want in belief, thought, imagination, expectation, affirmation and emotion.
Do not abdicate your control by neglecting or denying it!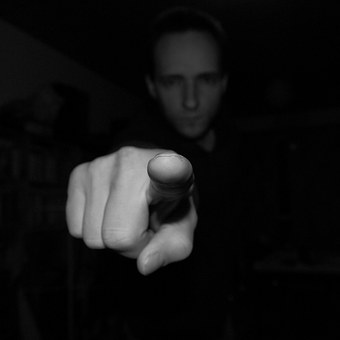 Don't let the parasite—the Internal Judge & Victim—control your mind and life.
The Inner Judge & Victim Control Us
THE ULTIMATE Life and Future!  Make your life a masterpiece of success. You can be free to create any reality you want to experience.
Can I Trust Myself & Control My Destiny?  With understanding and application you can have anything you want!.

You Are a Very Beautiful Person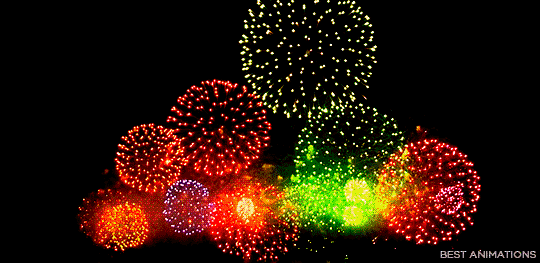 How Do I Manifest Cash? Materialize Money Using Metaphysics: The Power of Mind & Thoughts
Copyright © 2019 by William Eastwood
With Success Guaranteed you get to have what you want!
MIND POWER FOR SUCCESS GUARANTEED - Mind Over Matter for Money, Success & Health
By the author of this article.
NEW EDITION: 6" by 9" paperback: 216 pages.
List Price: $24.99 Price: $17.49 You Save: $7.50 ( 30% )
When you get this book, you get to have what you want in life. When you apply the simple principles within this book properly you activate a magical internal process that manifests your desires. You get a result like the Cinderella story. Magical transformations and events occur.
The principle of selecting probabilities is backed up by Einstein's relativity and "Many-worlds Interpretation" of quantum mechanics which is hugely popular among physicists.
Overnight success is possible when you have SUCCESS GUARANTEED!
Additional description provided with eBook and on Lulu.com.
Other EN eBooks and paperbacks available.

               
Helping you to create the life you want!
RESEARCHING CONSCIOUSNESS SINCE 1975

Achieve all your ambitions with POWERFUL EN books
EARTH NETWORK BOOKS By William Eastwood

Anything is possible. Create your dreams. Start today.

KNOW WHO YOU ARE:  We need to wake-up within the dream, and enter our true life.

Anything is possible. Create your dreams. Start today.

THE SECRETS OF THE UNIVERSE UNVEILED: A sample of chapter one of the EN course.


For affirmations

click on the rotating earth

at the top of every page.
The only insurance that things will go your way.

---
Make unlimited $
MIND POWER FOR SUCCESS GUARANTEED
- Mind Over Matter for Money, Success & Health
By the author of this article.
BRAND NEW EDITION: (pub. 4/8/2019) eBook (ePub)
PRICE: $4.99
Create events in your life as miraculous as in the Cinderella story..
Controlling what happens next in your life is easy once you understand how time and space really work. You do not progress in one world from birth to death. You are really in a field of unlimited probabilities projecting who you think you are into the physical movie we call life.
Selecting the events you desire is as easily as clicking on the movie you would like to watch on your TV. The principle of selecting probabilities is backed up by Einstein's relativity and "Many-worlds Interpretation" of quantum mechanics which is hugely popular among physicists.
Become who you want to be overnight with SUCCESS GUARANTEED! An intensely satisfying EN book to help you succeed in life.
Additional description provided with paperback and on Lulu.com.
Other EN eBooks and paperbacks available.
---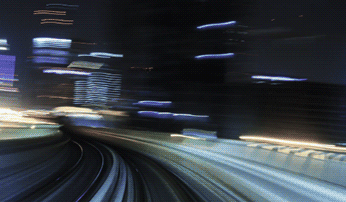 FAST TRACK TO SUCCESS:  C = Ef

Your Fast Track to Success  links (C = Ef) above load in milliseconds

What Mind Forms Matter has to offer you
MIND FORMS MATTER: Helping you to create the life you want
45 year study. Hundreds of articles!
Get the facts from the best sites
Get the scientific proof and facts of how consciousness creates matter, at the leading site, Thoughts Create Matter.
You may want to start your journey with this excellent article explaining how consciousness forms matter and mind forms reality.
Multidimensional self, soul & spirit
Click on this link if you want to understand the multidimensional human spirit, soul or inner-self.
For health and the altruistic movement by William Eastwood, visit thoughts form matter.
Learn how the brain does not produce consciousness on this great article.
Click here to find out if thoughts affect matter & influence events?
Go to the new paradigm article to get your mind over matter facts.
For thoughts create matter self-help metaphysics books visit this page.
If you have you ever thought, do my thoughts influence matter, reality, people and events, click here.
Materialize Money Using Metaphysics & the Power of Mind & Thoughts
---
Categories: Materialize money using metaphysics & the power of mind. How to use thoughts to create money and wealth. How to attract money using mind power. How to use metaphysics to Create Wealth, Prosperity & Abundance.  How to Manifest Cash, Materialize Money Using Metaphysics & the Power of Mind & Thoughts. Thoughts form and create money and success. Thoughts create matter. Click on our site to learn more.
How Do I Manifest Cash?

Materialize Money Using Metaphysics:

The Power of Mind & Thoughts
Manifest Money, Success & Wealth. Attract Money Using Mind Power. Money is just another form of energy. Using your thoughts to create money & success is easy.
The concepts conveyed in this website are within these books.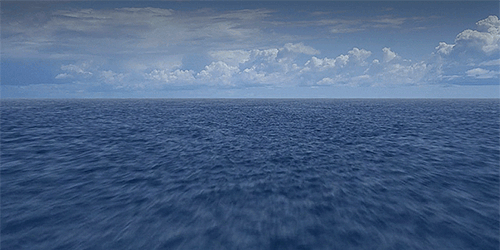 www.MindFormsMatter.com