---

Why You Can Prove Anything: Reality is a Holographic Projection of Your Brain, Mind & Thoughts
---
Why can you prove anything?
What is a holographic projection?
What does "reality is a holographic projection of your brain, mind and thoughts" mean?
I will answer these questions now.
Your beliefs will always seem to prove that you are right
---
The reason why you can prove anything is due to the fact that your beliefs manifest as your personal reality. You will see what you want to see.
The Rosenthal Effect reveals that the beliefs of scientists conducting experiments affect outcomes even in controlled experiments. The Compounding Placebo Effect suggests the same. The actual reason for these effects can be found in the science of Einstein's friend, David Bohm. Bohm wrote the 1950's classic university text, "Quantum Theory."
U.S.-born physicist / philosopher David J. Bohm, (1917-1992) is considered by some to be one of the most profound scientists of the 20th century. Although he was a good friend and colleague of Albert Einstein, Bohm is relatively unknown because his ideas regarding the connectedness of everything didn't fit into the accepted scientific paradigm of materialism, and because politics also got in the way of his academic career.
The Democratic Party will often refer to a Republican views as being an alternative reality; and they are correct. Each person projects their own reality and when they clash conflicts arise. The paradigm I teach is congruent with David Bohm's science. If mainstream science is at odds with this worldview it is for the same reason Democrats and Republicans disagree. Each worldview projects a different experience with reality.
The world is a projection from within inner levels of reality. David Bohm knew this, and that's why his work was rejected and didn't reach or impact the world in the way it could have. I know first hand, because the same thing happened to me.
Since 1979, Eastwood's dedication to internal science has culminated in the creation of International Philosophy to solve world problems and help you create what you want in life.
45 years later
Find out more on William Eastwood, International Philosophy.
A philosophy that works LIKE MAGIC!
Create anything you want in life with ease.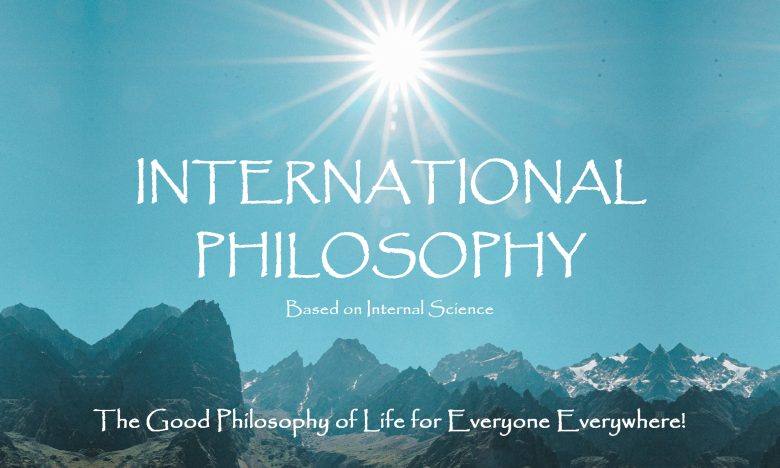 The president of the United States says that Vladimir Putin may trigger a nuclear "Armageddon." A potentially catastrophic climate emergency threatens our very survival, democracies across the globe are under attack, the UN warns us of a coming world food shortage and the World Bank says a world recession looms.
All these problems stem from external science, when an internal science gives us the solutions we so desperately need. — William Eastwood
"I can show you how to achieve any goal and solve the world's problems using international philosophy, which is based on the facts of internal science.
"Reality is an ongoing projection, there are no beginnings and endings because there is no time, and each person is a separate dimension of reality created out of the substance of their own consciousness. When four people enter a room, there are four rooms. Each person collapses one room from an infinity of probabilities. The projection is created on inner levels of consciousness by what you believe, think and feel. This is international philosophy — the facts of reality, which I knew at age 12. With that as my starting point, the past 45-years have led to many practical insights that I share in my books and free articles."
— William Eastwood
Over

100

free articles
Become powerful.
Create wealth.
Manifest your dreams.
The most generous advice.
The most experience.
MULTI-SITE FEATURED ARTICLES & BOOKS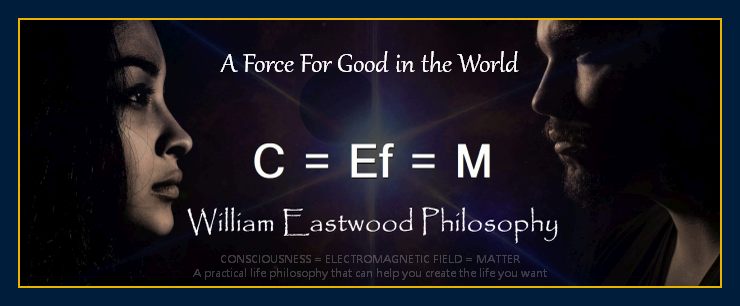 Click above to learn more
CONSCIOUSNESS IS A STATE OF MATTER: MIT
What is a holographic projection?
---
A holographic projection is a three-dimensional image created by lasers. Bohm says that the universe is a hologram and a projection of the brain.
Your reality is a holographic projection of your beliefs, thoughts and emotions. Therefore, when you believe something, you create it and you create evidence of it.
Beliefs also filter perception on a subconscious level, and attract behavior from people and create events that confirm those beliefs. For all of these reasons and because your reality is a holographic projection of your brain, mind and thoughts, you can prove anything.
Why you can prove anything
---
You can prove anything you want. This is done by collecting evidence that agrees with your theory and ignoring contrary evidence.
Once you believe in your theory, you then will see evidence that you are right popping up everywhere. This is because reality is a holographic projection.
You probably know that a hologram is a three-dimensional image projected into space with a laser. But did you know that the room you are in is a hologram produced by your mind? The projection follows your beliefs, thoughts and emotions.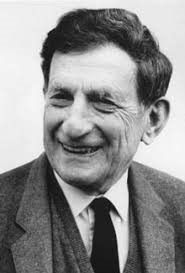 The term "holomovement" was coined by University of London physicist David Bohm, a former protege of Einstein's. Bohm and Stanford neurophysiologist Karl Pribram are the fathers of holographic reality theory.
I would be embarrassed to be tricked by my own thoughts, yet that is where skeptics are at if David Bohm is correct, and David Bohm is perhaps the most celebrated physicist in the world. If holographic reality theory is correct, the population of earth is trapped in a self-formed paradox and is thus forced to live in an illusion that reflects their dominant thought patterns.
Whatever you are convinced is true will show up in your life. Your beliefs will seem self-evident, even as being so called facts that prove you are right.
Bohm is a rare example of good science with integrity, but much of the new science is misleading. "Proven" is not a scientific term and is not usually used, but news bytes still present studies and their conclusions as being proven facts.
Scroll down to continue reading article.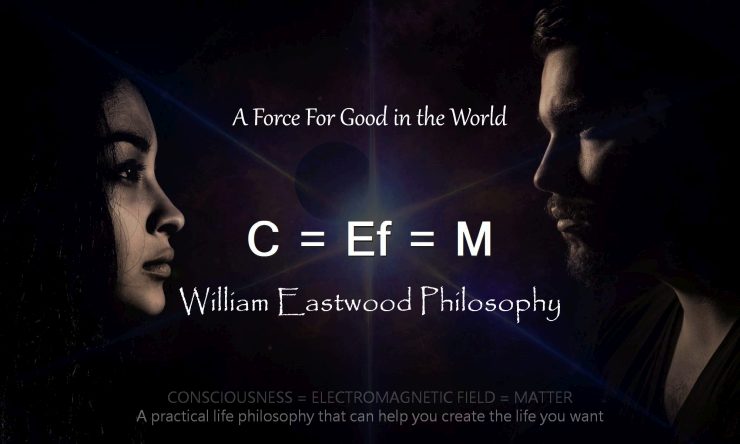 MULTI-SITE FEATURED ARTICLES & BOOKS
Intuition and emotional comprehension must be wedded to intellectual understanding.
To prevent regression into a world of fanaticism and fervor, we must use our intellects. But intellectual understanding must include awareness of self-fulfilling prophecy and how the projection of belief can result in bias perception. Science must realize that physical reality is a projection of the mind, brain and five senses, that always reflects the beliefs, thoughts and emotions of the originator.
When this is known, scientists will come to understand the inherent problem holographic reality poses when trying to ascertain facts about any subject.
To assist in assessing facts develop your intuition. Intuition and emotional comprehension must be wedded to intellectual understanding to ascertain fact and check the accuracy of decisions.
45

William Eastwood's 45-years of research brings you everything you ever wanted!
A powerful gift to yourself or others
---
What does "reality is a holographic projection of your brain, mind and thoughts" mean?
"Reality is a holographic projection of your brain, mind and thoughts" simply means that your beliefs, thoughts and emotions create your reality.
---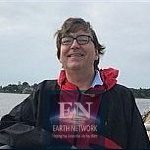 Our civilization, mainstream science and psychology believe that reality exists as a concrete objective physical world existing outside of the self. Holographic reality explains otherwise. Our eyes project the ideas we form from energy into the grid of physical reality. Our bodies create a sense of touch, words and sounds in the same way.
Our methods of achievement are based on a false premise, as is our economic system and all other models on which our institutions are based.
Our problems are meant to force a global paradigm shift into a fantastic new period of social advance and personal fulfillment.
— William Eastwood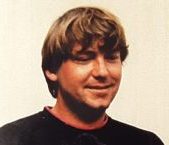 "You create your own reality, and you are always in control of what you create.  I have said this since I was 12: You select events—probabilities—according to your desires and assumptions.
"The central premise that consciousness creates reality dismantles most accumulated knowledge in all fields. This creates a situation in which many beliefs and institutions will need to change."
The author attributes his success to the application of these principles. He worked on inventions with Yale University Professor, Everett Barber, at age 13, has taken on the most powerful institution in the U.S. and has gone on to write ten books. William founded Earth Network of Altruistic Individuals, Inc. at age 37.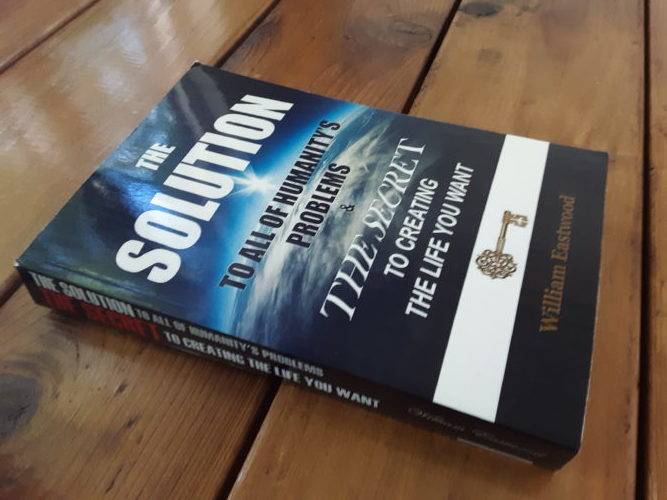 Science can prove almost anything
This is the reason why studies often conflict. One year your favorite food is good for you and the next it gives you cancer. This principle applies to every type of study. For this reason, while it is true that you can learn a lot online, as an overall approach to learning it can be a confusing and time-consuming way to learn.
It may be wiser to simply test some theories yourself. When it comes to the idea that reality is a holographic projection, simply apply the philosophy that this is all going toward. If it does not work, then you will know. But if it does you will be able to begin creating whatever you want in life.
You have nothing to lose in conducting your own experiment and a lot to gain
A generally fail-safe test is that if something agrees with both the intellect and the intuition it is probable true. Does the mind agree with the heart?
Develop emotional comprehension and intuition. Intuition is superior to the intellect because the intellect must investigate theories and rely on studies to find facts. The intellect must test a hypothesis because it is separated from inner knowledge and operates blind, whereas intuition just knows because it draws its knowledge from the source of knowledge on inner levels of consciousness.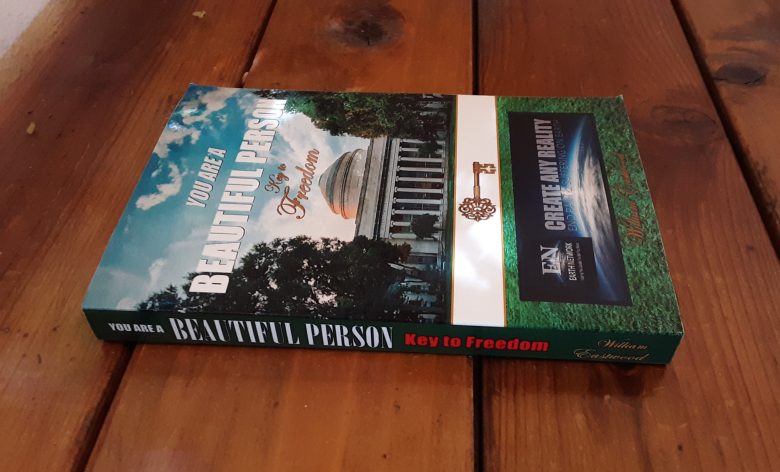 An educated person may be educated in the wrong paradigm
With exception to David Bohm, Einstein and a few others, the establishment is composed of individuals who are taken in by their own holographic projections and resulting perceptual bias. Scientists may not be as objective as they say they are. Studies just tell us what the person conducting the study believes to be true.
Many studies, such as those which would prove that we do create our reality are not conducted because scientists are not willing to look for what they do not believe exists.
The energy of collective belief is what forms the apparent continuity of facts as they are taught. Those facts have us all hypnotized into believing in one physical earth.
You will not find the facts that will change your beliefs, but if you change your beliefs or open your mind you will see the facts. The upside is huge. If we create our reality, then we can create anything we want as soon as we learn how.
How to change your life
To create the life we want effectively, we need to manipulate reality with our mind rather than with our hands. We need to believe and think what we desire into existence rather than manipulate matter with our hands primarily. This requires a completely new skill-set that may feel counter intuitive initially.
The intent of my two new books and articles is to help you put the philosophy to work in practical terms. This article is not designed to bring you facts to convince you of anything, rather it is designed to help you solve problems and achieve goals based on the new paradigm should you desire to try the new methods derived from the new paradigm.
I do not write scientific books to try to change people's beliefs. I write books to delivering new methods of living based on the new paradigm. Applying a new philosophy is what I have been engaged in for about 45-years. New ways of achieving goals are urgently needed.
The world we all agree exists that each person sees reflected on TV is full of dissatisfied individuals and collective problems because we are operating by a faulty set of basic assumptions.  You probably are trying to figure out how to solve your problems and achieve your goals.
The old paradigm does not work well. How could it when it is based on the great modern myth?
45

William Eastwood's 45-years of research brings you everything you ever wanted!
YOU ARE A BEAUTIFUL PERSON
---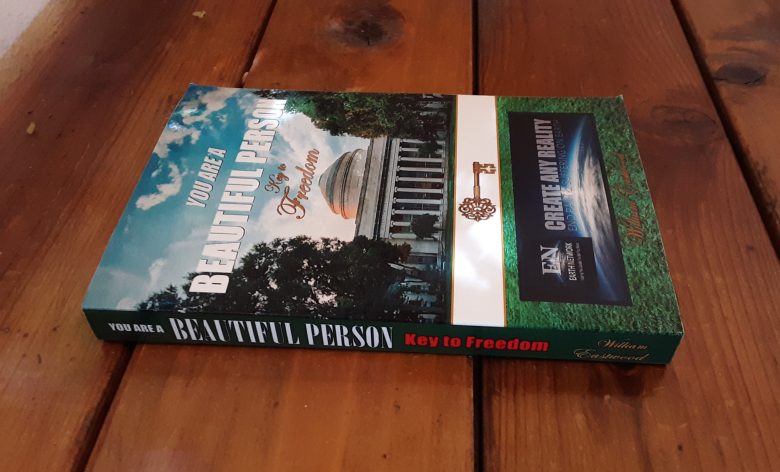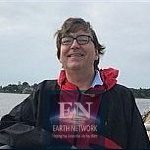 "Consciousness creates reality and thoughts form matter! If you want to be powerful you have to go by the facts about reality and that means discovering the truth! Otherwise you are as blind as a bat and ineffective as a sloth! The answers are within you."
Quantum mechanics deals with facts, plain and simple, yet as a civilization we still do not base our methods of self-improvement on these facts. This book does. This self-help is unlike anything else.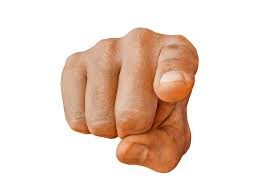 When you break holographic film, you can see the whole image in each piece. As Einstein's friend David Bohm explains; like fractal cosmology, this is a characteristic of the universe itself. Reality itself is holographic and the Universe is one unbroken field of energy.
The solution to any problem you may have is within you. By focusing inward and using suggestion you can find the answer to any predicament or problem.
---
"Everything we call real is made of things that cannot be regarded as real. If quantum mechanics hasn't profoundly shocked you yet, you don't understand it well enough."
― Neils Bohr, Nobel Prize winner father of quantum mechanics.
---
I attribute my success to the application of these principles. Given no advantages or guidance, I applied these principles completely on my own at age twelve, and by the tender age of 13 was working directly with a Yale professor on advanced technology. An activist for change in education, I have taken on the most powerful institution in the U.S. and have gone on to write eleven books. I founded the Altruistic Autonomous Movement at age 37 and am the owner and author of the Earth Network websites.
Nonlinear time manifesting
Nonlinear time manifesting can more than double your ability to manifest your goals! If you absorb yourself in a study of simultaneous time you can escape "cause and effect" limitations most people are restricted by.
Nonlinear time manifesting relies on the same methods of manifesting as commonly practiced, only the underlying assumptions change. You are still using emotion and manifesting from the end result desired, but your worldview has changed, and this does make a big difference.
This is covered in more depth in my latest book. It is the approach I am using.
Most people hold on to their worldview as if their life depended on it. Yet their success, safety and effectiveness in life all depend nonlinear thinking.
How badly do you want success and real understanding / wisdom?
Success is really just mind over matter — imagine the end result as if it were already obtained and change your beliefs, thoughts and emotions.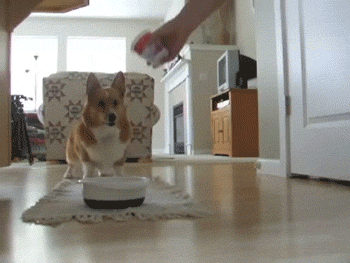 There is another way, however. If you understand that the past does not create the present and if you focus on the result you desire in life, your reality will change automatically without much or any consideration given to your beliefs.
The nonlinear worldview is the way of the future and implies a reeducation for the entire civilization in the 21st century.
.
This is covered in more depth in my latest book (below). It is the approach I am using.
45

William Eastwood's 45-years of research brings you everything you ever wanted!
MANIFESTING POWER BOOK
---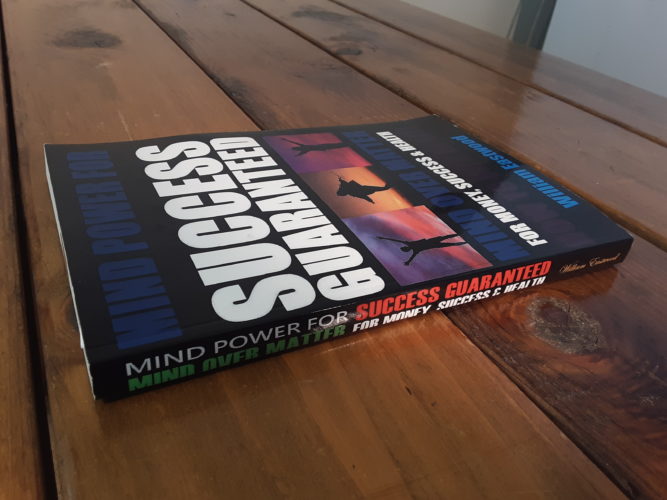 45

years of research has been put into a collection of powerful world-changing books that show you how to use Internal Science to create what you want in life.
"I WILL TELL YOU HOW YOU CAN CREATE ANYTHING YOU WANT"
---
"There are ways to use this science to make money. Wealth and personal safety are easy. I owned three large historic homes on the coast of Maine in 1985, at age 22, because this philosophy WORKS LIKE MAGIC!"
The secrets in all my books can be used to achieve any goal, no matter what it is. Every book is loaded with tips, secrets and insights that will help you to manifest your goals and dreams. Nothing is a higher priority than your own self and life. The path to your dreams is right here.
Click image for available William Eastwood books
By purchasing through our trusted book manufacturer (Lulu.com) you get these books DIRECTLY FROM THE MANUFACTURER.
Your beliefs must also support the possibility of having what you want. Any assumption is a belief. "Murphy's law" is a common hindering assumption held by people who say that their positive thinking does not work. In its simplest form, Murphy's Law states: If anything can go wrong, it will. You may think, "if it is something good, it is hard to get and if it is something I want, someone will try to take it from me." These are the kind of assumptions are invisible barriers to success that you want to reject and dismiss. But you need to know how to do that.
Introduction: Einstein, Bohm and Eastwood. ThoughtsFormMatter.com
Overview of the science. ThoughtsCreateMatter.com
C = Ef = M  ThoughtsCreateMatter.com
Holographic reality: Events are a projection of your mind. ThoughtsCreateMatter.com
A new science and philosophy of life. ThoughtsCreateMatter.com
Why science and religion told us our thoughts do not create our reality. MindFormsMatter.com
There are no solid particles. MindFormsMatter.com
Exactly how thoughts create reality. MindFormsMatter.com
Secrets of the universe unveiled — Creation is continuous. ThoughtsFormMatter.com
The Altruistic Movement. ThoughtsFormMatter.com
The New Enlightenment. MindFormsMatter.com
The world is your creation; you can have anything you want.  MindOverMatterPower.com
Eastwood: Universal author and free international philosophy; lineage, true story, interview documentation. ThoughtsCreateMatter.com
An  Einstein-Rosen Bridge has been opened! Time travel Colorado & what it has revealed about our future. ThoughtsCreateMatter.com
Secret Wisdom Books by William Eastwood. Lulu.com