---
Eastwood worked for a Yale University professor on a secret invention at a private research and development facility at age 13. "My study and 45 years of research shows that intensity, conditions and other factors determine when your thoughts become matter."
How to Use Metaphysics to Solve Problems: What Are the Metaphysical Causes & Solutions to Debt, Bad Luck & Limitations?
---
How do I use metaphysics to solve problems?
What are the metaphysical causes to debt, bad luck and limitations?
What is the metaphysical solution to debt, bad luck or limitations?
How can I be free of people and problems?
I will answer these questions now.
How to use metaphysics to solve problems
---
If you learn how to use metaphysics to solve a problem in one area of your life, you can use the same method in other areas. That is why this information is so valuable. I am teaching methods that will work in all areas when applied correctly.
Think about what is working in your life and then identify how you feel and think when you are contemplating that aspect of your life. When you feel really good about results you are getting and are focused on them in one area, transfer that mind-set to the area of difficulty.
Always work to improve your beliefs, thoughts and emotions and focus on the feeling of the wish fulfilled.
The articles below are a good place to begin. They cover all the basics.
Scroll down to continue reading article.
MULTI-SITE

FREE

FEATURE ARTICLES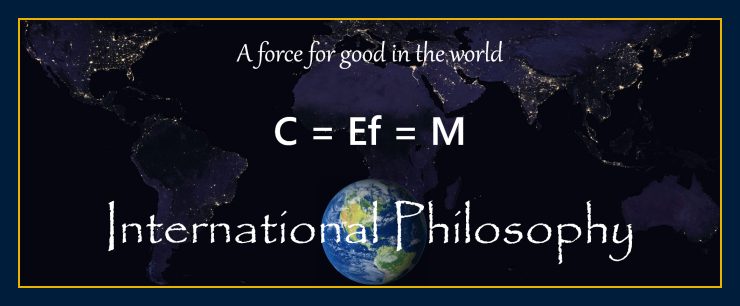 If you know how to use metaphysics to solve a particular problem in your life, apply that same method, set of feelings and thoughts, to the area(s) you are looking to change. Get a good feeling for what you want having been achieved. Then use affirmations for a few minutes to half an hour to state the goal achieved. Don't allow contrary thoughts.
EARTH NETWORK AFFIRMATIONS AND ADVICE POSTED DAILY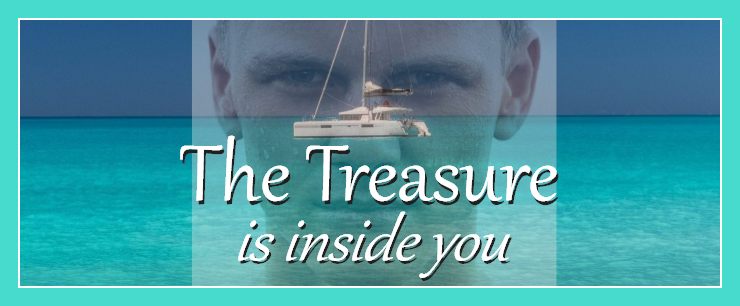 Stop stressing over problems or goals. Relax and clear your mind. Then realize how the universe works for you if you can just relax and feel good in the present moment.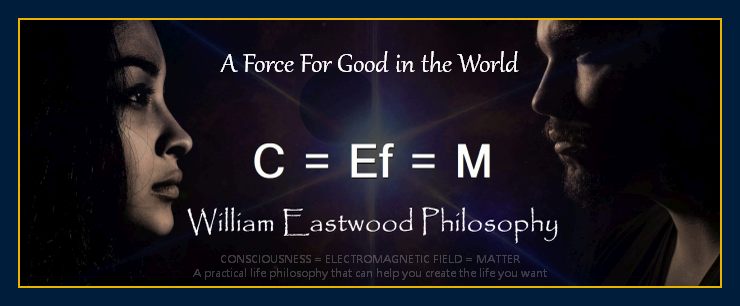 Click above to learn more
The methods are simple, yet they require background understanding and knowledge about reality that is uncommon.
My many free articles begin teaching some of the required basics and then go deeper, as to the books. I have provided books to convey some of the deeper concepts for personal and social advance and fulfillment.
Metaphysical solutions to debt, bad luck and limitation are in the management of the mind and emotions. We often need to break habits of reaction and poor attitudes to solve problems, debt, bad luck and limitations.
To change your thinking to change your life, use my daily affirmation post. Use carefully designed affirmations to address what you wish to achieve and continue to investigate and look at your worldview.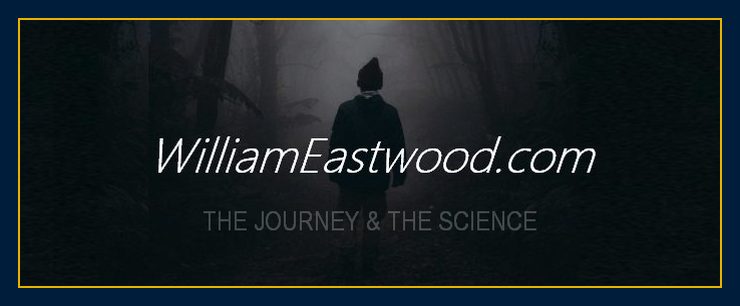 "The value of a man should be seen in what he gives and not in what he is able to receive." ― Albert Einstein
45

45 years of research 
Over

100

free articles
Become powerful.
Create wealth.
Manifest your dreams.
The most generous advice.
The most experience.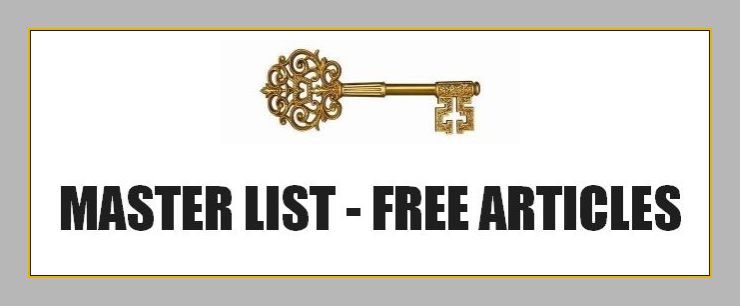 What do you always control? There is one thing you always control no matter how difficult your life is. Even if you are a victim of another person or are held back by unreasonable people and restrictions, you control how you can react, and your reaction can potentially bring you freedom from the problem.
If something or someone has upset  you, do not take anything personally and understand that you are a beautiful person. By not reacting, you can live in a spirit of joy despite what other people do or say. What other people say or do is always about them. Ignore it and make a list of your positive traits or virtues and then train your mind to say focused on the feeling of the wish fulfilled.
Lets take this concept one step further. Other people can not stop you from experiencing what you want in life.
The world is in a dangerous trance
---
The world is in a dangerous trance, under an unnecessary damaging collective hypnosis.
---
Most people don't know how reality works.
The inability of a person to accept something that is opposed to their worldview is called cognitive dissonance, and this is the reason for the division and problems we are facing in the world today.
But when we do become aware of the facts, everything changes.
How you are creating a three-dimensional movie—your life
---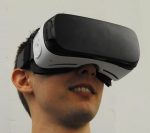 Imagine that in your living room you put on a holographic headset. At the click of a switch, you seem to no longer be in your living room.
Your senses are now telling you that you are actually on a tropical beach. As you reach down to touch the imaginary sand, sensor pads in gloves you are wearing give the sensation of pressure on your fingers.
This is an analogy to explain the purpose of your body and brain. Your body and brain are like a holographic headset that allows you to perceive a 3D movie you call your life.
Changing reactions changes your reality
---
Changing your reactions to what happens to you changes your reality. This is the first thing we need to learn.
Thoughts are electromagnetic energy, and each thought is unique. By changing your thoughts, and propelling a different and more desirable energy into matter, you will create a different outcome.
---
How to be free
of all problems.
What are the m

ental causes
of debt
and the reasons for
bad luck and limitations?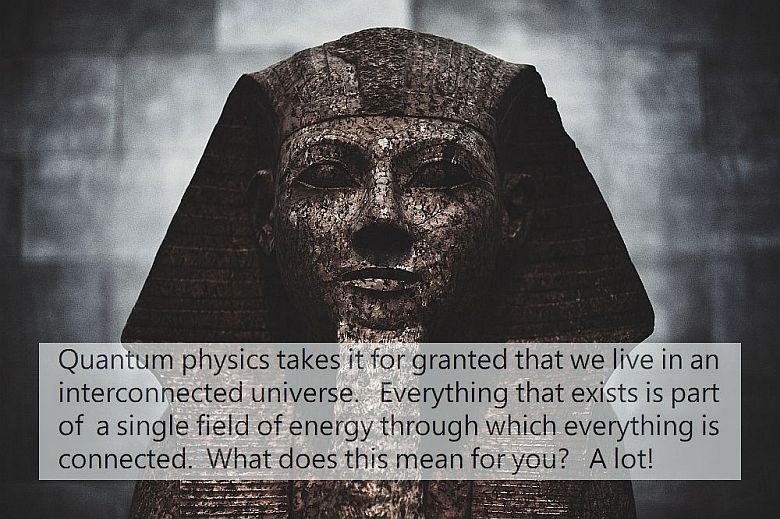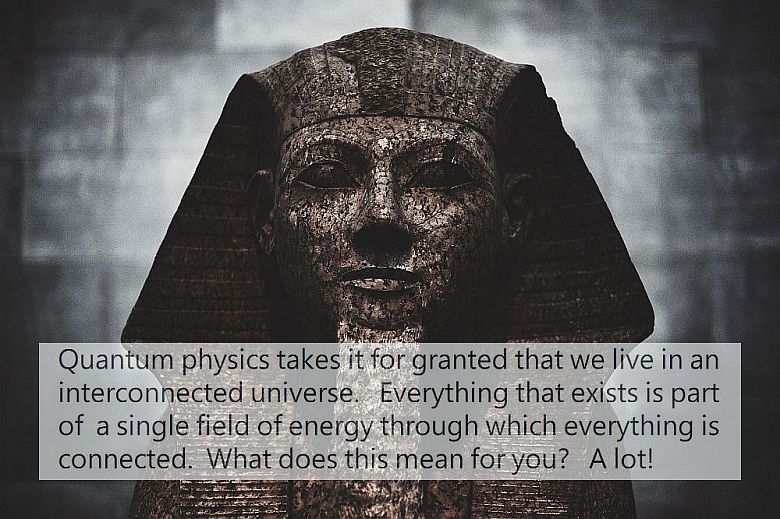 The links below explains the new science.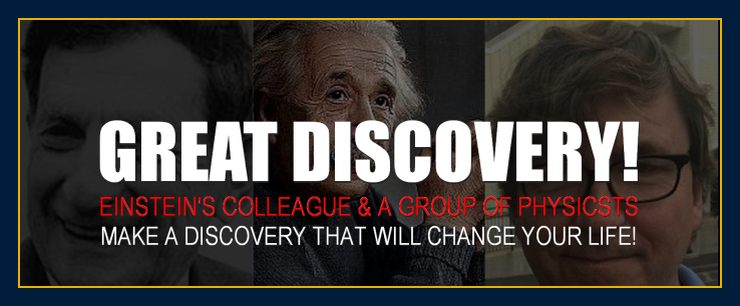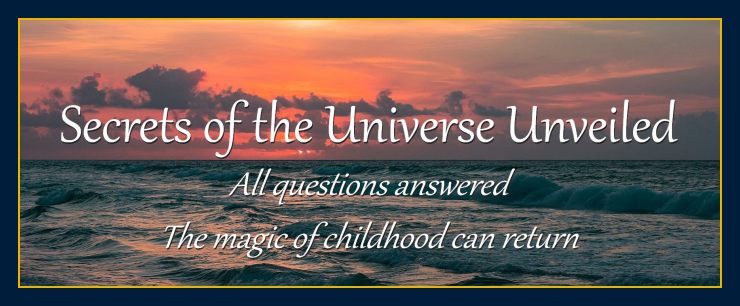 Or you can go directly to one of the two pages below.
How can I be free of people and problems?
---
The people in your life reflect the level you are at in life or what you are focusing on. They can also reflect the opposite or aspects of your life you are not giving attention to.
There is constant telepathic communication in each thought you think. If you expect a person to be in your life or giving you problems, they pick up your message. Every time you think of another person showing up in your life or giving you a problem, you are sending out an invitation for them to do so.
The secret, as with all problems, is the same. You must change those beliefs, thoughts and emotions that are not giving you the results you want.
Never face the facts
---
Your life is not a concrete, immovable thing. It may feel that way because you cannot change it except by your thoughts. What you see around you cannot be changed through physical force. The old status quo will just bounce back, and your patterns will repeat.
You station in life, the opportunities or disasters that come your way are a result of your subjective activity. If you change your thinking you will change your life. There is no other way to make changes in your life.
Has anyone ever told you that you must face reality? When you are afraid, is that kind of thought what you fall back too?
The statement that you must "face reality" is the perfect embodiment of myth. This statement clarifies the new paradigm by stating what it is NOT. We were taught to think of the world as a kind of immovable concrete reality exiting independent of us. It is not.
What you see around you, your circumstances and opportunities are a projection of how you have been directing your energy. Your environment and station in life is malleable and a reflection of your thoughts and emotions.
What you assume to be true appears on the stage of life.
If you think that reality as a kind of immovable concrete thing of great weight, then that is what it will be. You may think your job is one of great struggle and responsibility. Then you are trapped by being forced to live within the heavy and sufferable context you are creating.
if you see reality as past generations did through the lens of myth then you will see yourself as a victim. If, on the other hand, you understand and accept the new view of reality being a projection of your assumptions, then you can let go of the attitudes of previous generations. You can then use your thoughts as an artist uses paints to shape your projection into a masterpiece.
When you advance further, you notice that your opportunities include only that which you have brought about through your assumptions, focus and emotions. Your free will is a factor of past thoughts and emotions because nothing is created in physical reality. A raise, for example, is a product of many past thoughts and emotions. It is not something that exists independently as a reality you have simply come in contact with because of your good luck or whatever.
I impel you to look at life as an artist looks at a painting he or she is creating. You are creating it and you are a good, deserving and competent artist. Follow your bliss and passions and create the best possible reality with joy and excitement.
Keep your energy high through seeing the positive in everything and the opportunities you have and progress you are making.
You are a creator.
Probabilities are infinite and a miracle to behold.
Most of the content directly above is a close approximation of what is in the Manifesting Power Book published in September, 2020 (below)
45

EASTWOOD: 45-years of research goes into every publication
MANIFESTING POWER BOOK
---
Material from this book is previewed in these and other locations.
WHO YOU REALLY ARE: Read more...
45-YEAR STUDY: Read more...
MAGIC GUIDEBOOK: Read more...
A MORE EFFECTIVE WAY TO SOLVE PROBLEMS: Read more...
THOUGHTS CREATE MATTER: Read more...
YOU SPEAK YOUR LIFE: Read more...
Do not try to make changes on a physical level alone
---
The best and only logical approach is to change both the physical effect and the metaphysical cause. Changing only the result (physical events) cannot produce lasting change. The only way you can change your reality is to change your overall psychological state.
As your beliefs, thoughts and emotions change, you will see those changes reflected in your physical world.
45

years of research goes into every book
YOU ARE A BEAUTIFUL PERSON
---
In addition to changing your thinking, take common sense actions to improve your life. Do as you usually do to get the best possible job, to work efficiently at what must be done, and to be as proactive as possible.
What are the metaphysical causes to debt, bad luck and limitations?
---
The metaphysical causes of debt, bad luck and limitations are in your individual beliefs and habitual thought processes. You must look at what you are telling yourself is true in daily mind chatter. This is the way in which you reinforce and form beliefs that create your reality.
When you discover the metaphysical cause of one problem you can apply what you have learned to other problems. All types of problems have the same cause.
45

EASTWOOD
45 years of research goes into every book

Causes of problem involve beliefs, thoughts and emotions.
A belief is a form of faith and expectation. To change a belief, change your focus to the opposite belief. If you think that you always have bad luck, change your belief. Look at the exceptions. When and where have you had good luck? Begin to focus on those positive incidents and affirm that because of your focus on the positive that those kind of event will increase in your life.
45

EASTWOOD
45 years of research goes into every book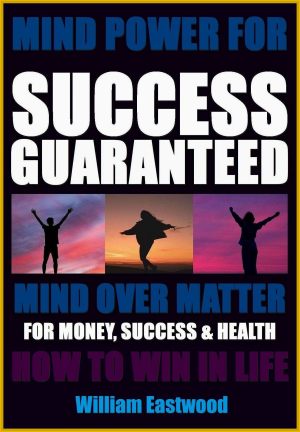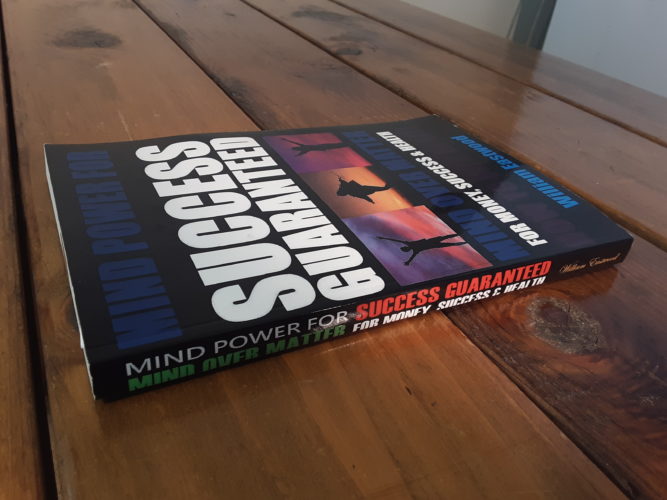 What is the metaphysical solution to debt, bad luck or limitations?
---
The metaphysical solution to debt, bad luck or limitation is as given above. Focusing on the problem or looking for the source of the problem creates and maintains the problem.
You must find a way to change the way you think. If you do not change your focus your physical efforts will not bring enduring results.
If you focus on the problem yet work toward a solution, the focus on the problem will prevail and will manifest more of the same. Working too much can also make you tired. As soon as you are tired and miserable that state of misery can overpower and override the physical benefits from making more money and remanifest the problem you are trying to escape.
Negative suggestion is the cause of negative experience. Fear and worry can create the object of fear and worry.
The First Key is a good place to start, particularly if you have a pressing or urgent problem that seems to be preventing you from achieving your goals.
45

William Eastwood's 45-years of research brings you everything you ever wanted!
A powerful gift to yourself or others
---
Or, you may want to read about the placebo effect.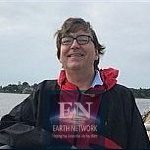 "You probably know that a placebo is a sugar pill. If you are given a sugar pill and are told it will help you, it will.
"If it is not the sugar that manifests healing in the body what is it?
"Every single belief, thought and emotion has a placebo or nocebo effect.
"When we apply metaphysical principles we change more than a few thoughts or a single expectation. To understand the extent and power of the placebo effect we must compute it for more than a single expectation of healing for a limited amount of time. We need to look at the effect of changing our habitual thoughts, attitudes, our entire worldview and emotional states.
"Our inner reality is an interwoven tapestry of previous thoughts and emotions that forms our belief system. It is the entire workings that manifests. You cannot measure the effect of just one thought without considering the effect of other ideas on which that thought is based. For every positive placebo you may have ten noceboes that render the the placebo only marginally effective.
"When you apply thought in an advanced and clinical way, as given in my books, you combine all the finest advanced methods, techniques and procedures in a powerful unified approach to create a compounded placebo effect.
"The compounding placebo effect is the thought materialization effect.
"Thoughts do materialize. When we understand that they do and apply the proper science we:
"Take control of our life.
"Quadruple the effectiveness of our thoughts.
"Get an astounding overall transformation in the quality of our life.
"If a single pill placebo can give you a 25% better chance of healing, imagine what 50 or 100 beliefs/placebos operating in you can do?
"It is not the pills and the operations that are saving you, it's your beliefs in them and the entire body of multiple placebos operating within you that give you all the good in your life.
"Contrast that with all the noceboes that are giving you dissatisfaction and impeding progress in certain areas of your life.
"Reduce the noceboes and increase the placebos and you have a formula that will work."
45

EASTWOOD
45 years of research goes into every book
EVERYTHING YOU NEED TO CREATE THE LIFE YOU WANT!

Reveals how you can manifest any reality you desire.
.
Paperback / eBook DIRECT FROM MANUFACTURER - most reliable source -fastest delivery - lowest price
Click above to learn more
Your beliefs, thoughts and emotions create your reality
---
Your beliefs, thoughts and emotions can create wealth or lack of wealth.
Your positive thoughts and emotions are investments with compounding interest. You reap what you sow. It is to your advantage to learn how to direct energy into constructive and beneficial forms.
If you want astounding synchronistic events that bring you large quantities of money you must project the feeling associated with the event you want to create. What you put out in thinking you get back in life.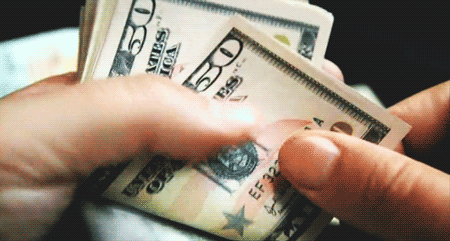 45

years of research goes into every book
Success Guaranteed works like magic to create whatever you want, no matter what it is
---


You can make more money than you previously thought possible
Do you want to create a lot of money? Here's how.
To create unexpected fortunate events that bring you what you are asking for or better you may need to override past programming. That can be done by thinking about money all the time. That is fairly common knowledge among those who understand quantum mechanics and metaphysics.
What is not generally known is that basic taken-for-granted assumptions about the nature of physical reality hinders most people's ability to manifest. If you really want to be powerful and unimpeded you need to dispense with restrictive beliefs. Myths of time and physical causes hinder our ability to create what we want with ease.
Do you have a problem in any one of these areas?
• An unsatisfying job.
• Controlling people or agencies.
• Relationships that are problematic.
• Low wages or lack of money.
• Bullying or degrading treatment.
• Internal or external barriers to success.
If so, you may be surprised at how easily you can change your situation
You may be surprised at what the metaphysical answer to these problems is.
Imagine if the most satisfying way to live your life was the most responsible and best way to solve these problems? That is what I have discovered and that is what I explain in the Key.
45

William Eastwood's 45-years of research brings you everything you ever wanted!
A powerful gift to yourself or others
---
---
"We cannot solve our problems with the same thinking we used when we created them."
– Albert Einstein
---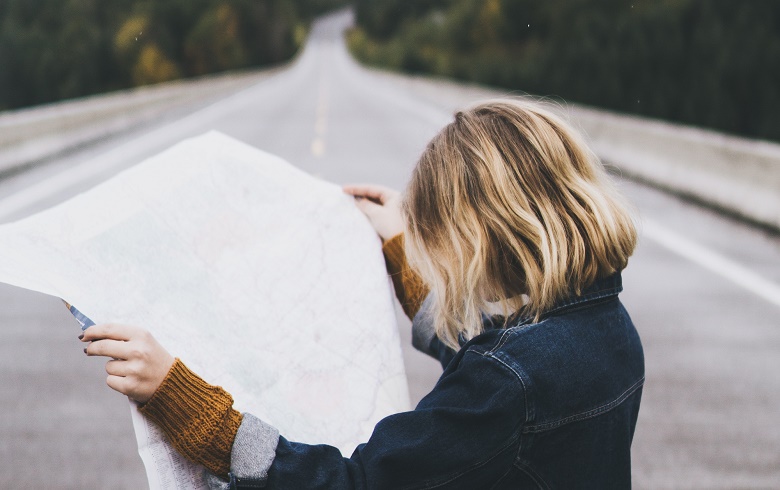 The wrong map depicting reality and the metaphysical solution
---
Without an accurate map of reality, we cannot find our way to solving our problems. The inaccurate map in this case is our civilization's entire paradigm (worldview of reality).
Almost all the problems in our lives come from using the wrong worldview and premise of a mechanical universe on which to base our lives and actions. The wrong map will just get us confused and lost. We must instead understand the new metaphysical paradigm of quantum mechanics. We must take its premise and principles to heart and apply the philosophies that it supports as being accurate. We must learn to do this automatically with whatever issues present themselves in our lives, be it minor or important matters.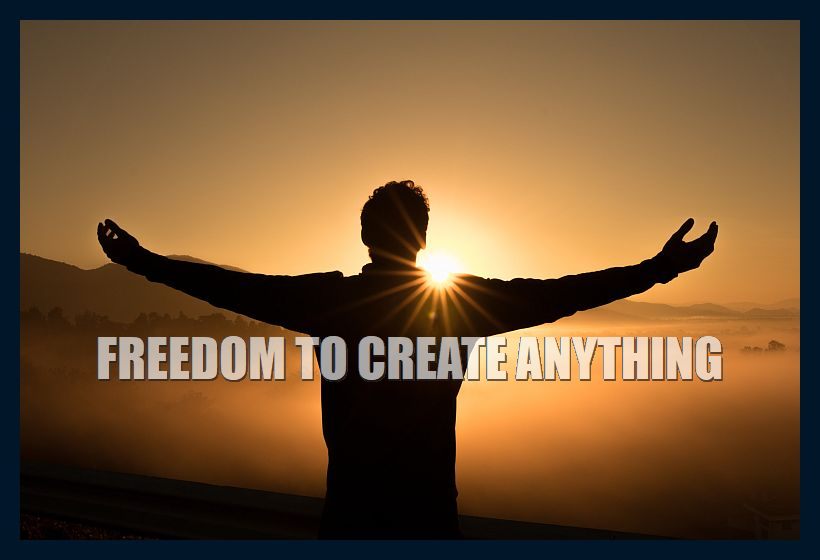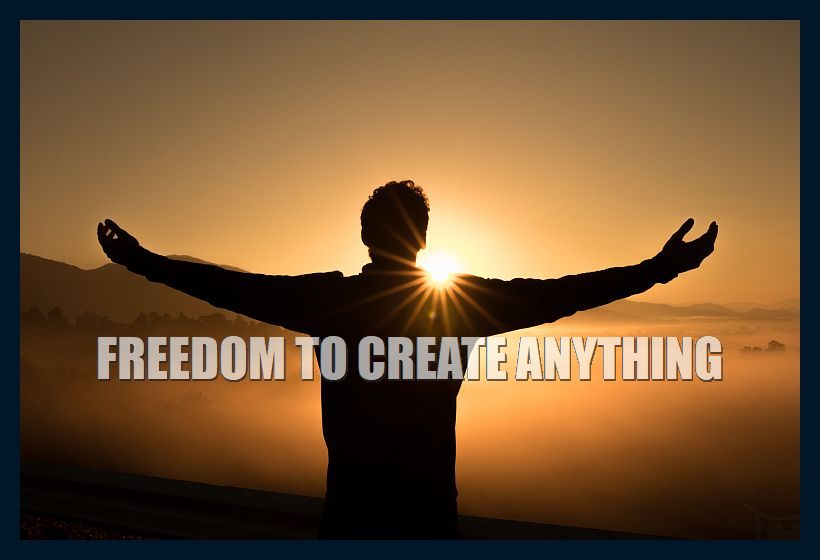 The solution goes deepest into the underlying cause of public and private problems, and it offers the solution.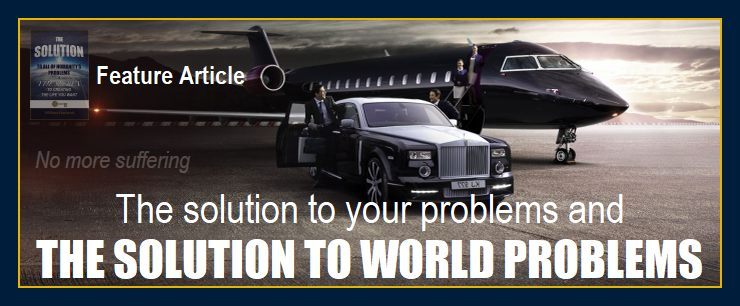 We can be free of our problems very easily
It is time to meet life in new, more responsible, logical and liberating ways that will eliminate our personal and global problems. This is not hard to do.
---
"A new type of thinking is essential if mankind is to survive and move toward higher levels."
— Albert Einstein
---
I've already given you an entirely new view of reality based on the metaphysical facts of quantum mechanics. You don't need to understand metaphysics and quantum physics. You only need to know that it disproves the mechanical view of reality.
The picture of the nature of reality that metaphysics and quantum mechanics gives us conflicts with official "knowledge" about reality. This is why it is so confusing to people. The basic facts about reality most of were taught are incorrect. Time, space and cause and effect are we interpret them are faulty concepts on which all modern thinking is based. We have a faulty map.
NBC NEWS REPORT: Universe is conscious
If the premise on which our approaches and methods of solving our problems is wrong the methods must be too. They are not going to work, and we are going to be besieged by problems and dissatisfaction.
If professionals have their facts about reality all wrong, their methods which are based them are going to be wrong too. And they are.
I have compiled the best of all of this information I have given you in this website and put it in You Are a Beautiful Person ‒ Key to Freedom.
When you are presented with a lot of information that is different from what you have been taught it can be hard to make sense of it, to know what to do with it or how to apply it. I wrote this book to solve that problem.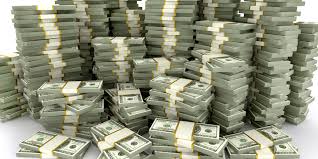 I've boiled down all the ideas I've given you in all my writing to the most important metaphysical key for practical application of the concepts. With this book you know what to do with the information in the simplest terms.
This book takes everything in this website, consolidates it into one simple key and brings the information to the next level. This book goes one step further in clarifying what it all means and how to apply it all in the easiest way possible.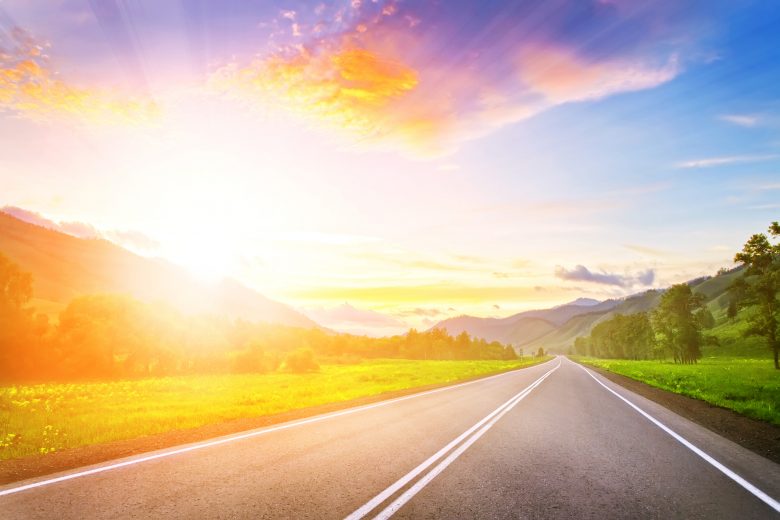 Work is not necessarily the best way to solve your problems
The world is living by the mistaken idea that hard work can solve all problems. People expect to have to work hard for anything good. Their beliefs manifest that as their reality. This makes life difficult and causes other problems.
Learn to create what you want easily. Your dreams can manifest effortlessly.
45

William Eastwood's 45-years of research brings you everything you ever wanted!
A powerful gift to yourself or others
---
If you cannot afford a book, the sites can help you.
Four FREE Earth Network websites
---
FOUR SCIENTIFIC EDUCATIONAL SITES WITH ONE PHILOSOPHY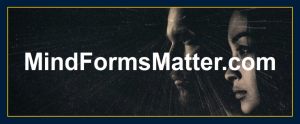 A singleAMAZING philosophy!
100's of articles!
4 EN websites!
They are meant to be used together.
Click between them!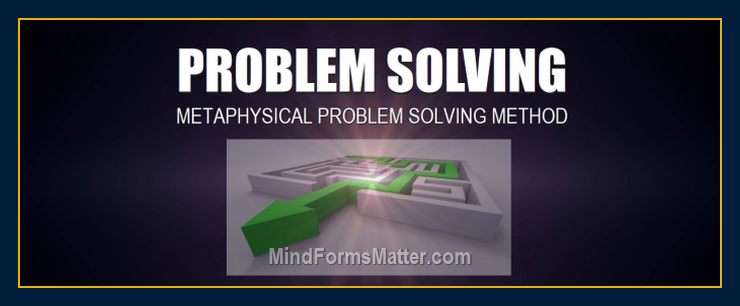 "Our traditional beliefs about human nature create a downward spiral of thinking and behavior. However, as more and more people realize what is happening and abandon those beliefs, they begin climbing. Everything then changes in their lives."
— Eastwood.
Eastwood in 1998
---
"I consciously made a decision to forgo the conventional path of acclaim because physicalism was leading humanity into danger. I would not be a part of it."
Feeling stifled by the flawed nature and negativity of external science, Eastwood went off on his own to spend 45 years researching internal science, a more accurate paradigm of reality.
Now he is a harbinger of positive changes for humanity. He is a pioneer clearing the way for others.
EASTWOOD
---
"De revolutionibus orbium coelestium," was important because from it we learned that the earth was not the center of the universe. The same thing is happening again. We are learning that the universe is not what we thought it was, and "The Solution..." has experienced the same level of VIOLENT resistance as Copernicus's book.
The intrigue, the confiscations... what is so important about this book?
---
"The Solution..." has the intrigue of Nicolaus Copernicus's "De revolutionibus orbium coelestium," a book that changed the universe. The second editor, with two doctorates in theology, endorses the twice confiscated manuscript — "We can literally change the course of civilization by lifting the race to a higher path through implementing the solution." — Mario Fusco, TH.D., RS.D, B.S.C.
The Rosenthal effect explains why scientists can prove their theories even if they are incorrect! This is the smoking gun everyone is looking for that shows that beliefs create reality and is the reason why modern science has created a dangerous false science.
Eastwood does not use scientific terminology that is difficult to understand. Every book he writes tells you how to create what you want in life in a plain and simple language that anyone in any country can understand. 
"Consciousness is altruistic, and that means that you are an amazing, powerful and beautiful person."
— William Eastwood
Why is Eastwood someone we should listen to?
---
Is it because he worked for a Yale professor in a research and development facility on a mysterious invention at age 13 — a modern version of an astrolabe accurate enough to be used by surveyors?
Not necessarily. But it does make you wonder what this kind of person wants to tell you after 45 years of research into the holographic nature of the universe — a study some people do not want you to read.
There is something in this book that undermines the official picture of science for the past three centuries. But that's not what bothered certain government agents. There is only one parallel in history.
"People who go around learning on their own often turn out to be pretty interesting themselves." — Carolyn Battista, 1979 interview of Eastwood at age 16.
"The doctrine that the world is made up of objects whose existence is independent of human consciousness turns out to be in conflict with quantum mechanics and with facts established by experiment."
Bernard d'Espagnat, a top theoretical physicist.
What does that statement mean?
It means that your consciousness is connected to physical objects. You can attract wealth, money, love, health or anything you want with the simple principles given in these books. I created these books to provide simple and easy to understand principles anyone and everyone can use to improve their life. These books all make your goals easy to achieve.
45 years of research has been put into a collection of powerful world-changing books that show you how to use Internal Science to create what you want in life.
Books by EARTH NETWORK
---
Written for Earth Network by William Eastwood.
EASTWOOD / YOU CREATE YOUR REALITY
Prolific author
International Political Influencer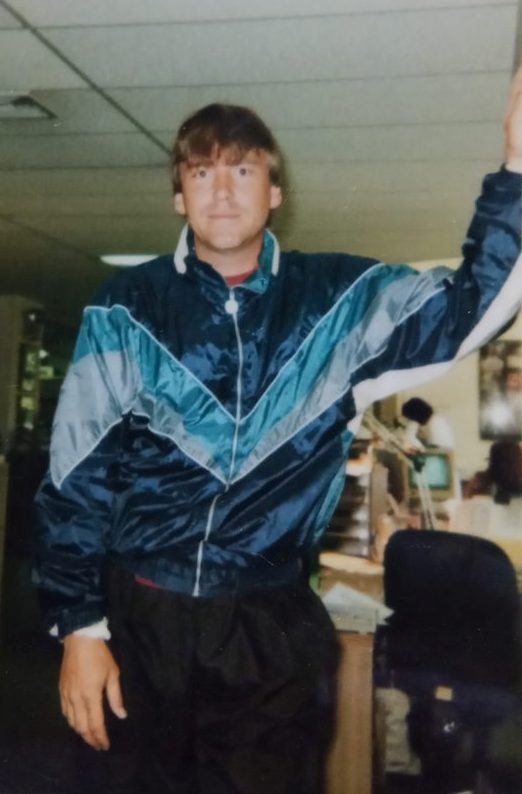 "I WILL TELL YOU HOW YOU CAN CREATE ANYTHING YOU WANT"
---
Simple, easy to understand books on how to create what you want in life.
"There are ways to use this science to make money. Wealth and personal safety are easy. I owned three large historic homes on the coast of Maine in 1985, at age 22, because this philosophy WORKS LIKE MAGIC!"
The secrets in all my books can be used to achieve any goal, no matter what it is. Every book is loaded with tips, secrets and insights that will help you to manifest your goals and dreams. Nothing is a higher priority than your own self and life. The path to your dreams is right here.
Create anything you want LIKE MAGIC
---
Click on our affirmation page once or twice a day, or as time allows when it is convenient for you to do so. It is the best habit you can possibly develop if you want your life to work.
By taking a few seconds to read through affirmations, instantaneous connections are made to your best memories and most powerful experiences on a subconscious level. This allows for positive energy and ideas to enter your consciousness and find a way to change your state of mind, increase your enthusiasm, and motivate you and change your circumstances for the better. Just reading lists of affirmations daily can make a huge difference in your life, keeping you positive, strong, on-track to your goals, balanced and consistent. Most importantly, positive thoughts — focused on in specific ways — will manifest desirable changes in your life. I am providing you with a path to success like nothing you have ever experienced before.
Your life is a projection of the life-force within inner levels of your being we reach with certain affirmations. This is living energy that does your will. This is not a frivolous activity, rather, it is the most logical and direct path to eliminating blocks and achieving your goals. In the same way that good food helps your body, these affirmations give you life-force substance that begins building events in the direction you choose. It's how you control and direct your life, and in this case for the better.
If you follow my advice and apply these processes correctly, you absolutely will transform your life like magic.
If you want to clear your mind of that which does not serve you and manifest your dreams and goals as fast and efficiently as possible, you may want to get our audio goal-delivery system from Audible (this is not available through our Lulu.com books channel).
45 45-years of research
The first thing you should be asking yourself every morning is, "How do I make this the best day possible?"
Program for success just by listening to this audio book as you fall asleep!
---
Based on the advanced scientific paradigm of Albert Einstein's colleague, David Bohm and "The Solution to All of Humanity's Problems..."
This book manifests YOUR PURPOSE and YOUR DREAMS by providing a space for you to visualize what you want in life within a guided meditation. This audio book provides all the affirmations and guidance on the Earth Network websites for accelerated manifesting combined with accelerated learning. This book clears your mind of all the invisible barriers to success that you may not even be aware of that are a product of the physicalism thinking we learned growing up.
Visualize what you want in life while listening to this audio book. The narrator Scott Eastwood did, and his band, Carbon Red, is headed for the number one position on the charts.
New release on Audible, studio produced.
Filled with tips, tricks and secrets to manifest goals and success.
Also available in eBook format
---
The eBook is the same book. It also can be read aloud to you with most programs and apps.
"How Do I Make This the Best Day Possible? Manifest While You Sleep."
FIVE SCIENTIFIC EDUCATIONAL SITES — ONE PHILOSOPHY
SOME OF OUR MANY ARTICLES & BOOKS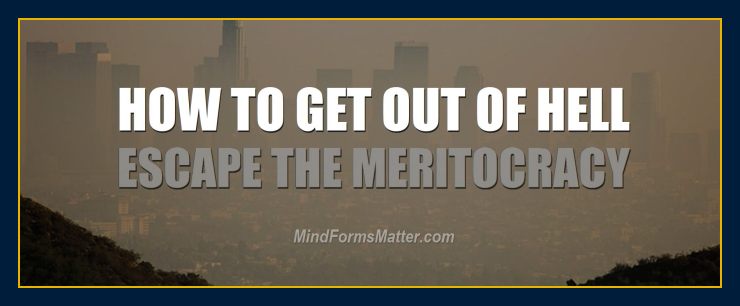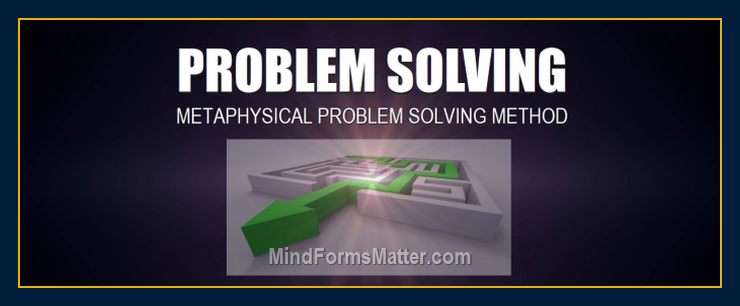 Holographic reality: Events are a projection of your mind. ThoughtsCreateMatter.com
A new science and philosophy of life. ThoughtsCreateMatter.com
Exactly how thoughts create reality. MindFormsMatter.com
The world is your creation; you can have anything you want.  MindOverMatterPower.com
Secret Wisdom Books by William Eastwood. Lulu.com
Get all this information directly from the source — Earth Network books
45

EASTWOOD
45 years of research goes into every book
---
The purpose of Earth Network books and our free advice, is to provide you with all you need to know to be successful in all areas—in intellectual and spiritual knowledge, business, finance, health, love and relationships.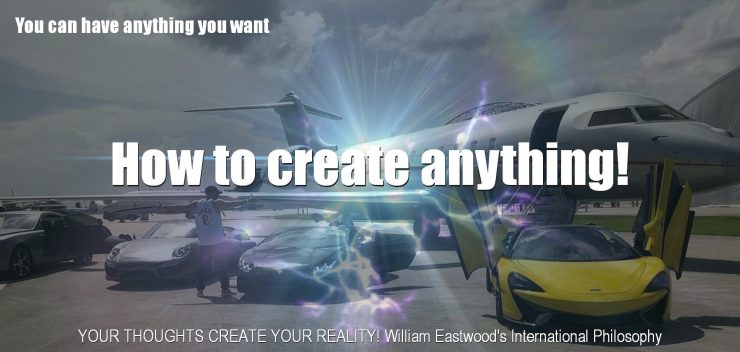 Say thanks
---
Say thanks with a book order so that I can continue to bring this information to you.

"If you do good things, good things will happen to you."
(Like finding a treasure at the exact moment he made that statement at age seven?)
By purchasing through Lulu.com (above) you get these books DIRECTLY FROM THE MANUFACTURER and cut out the middleman! — most reliable source — fastest delivery — lowest price.
Thank You

I thank everyone that has made contributions, and those who have purchased books. I would not have been able to do it without you!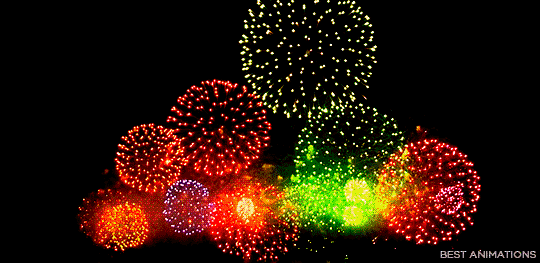 How to Use Metaphysics to Solve Problems: What Are the Metaphysical Causes & Solutions to Debt, Bad Luck & Limitations?
© Copyright 2019, 2020, 2021, By: William Eastwood.
Primary article concludes here.
William Eastwood is an international political influencer
A self-made author of over 20 books.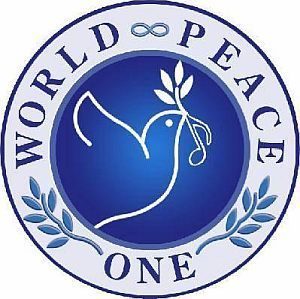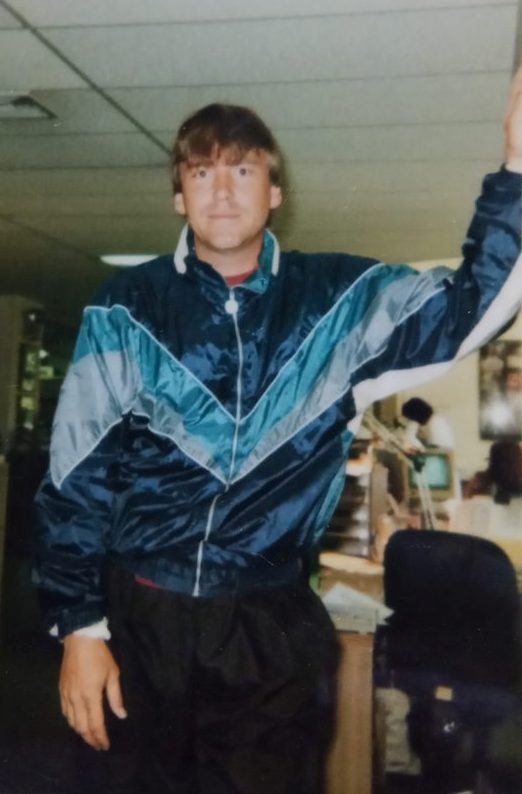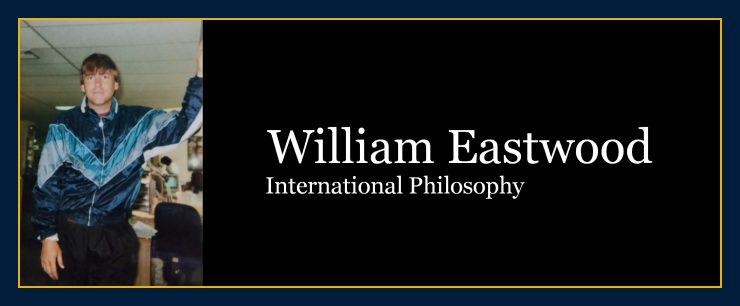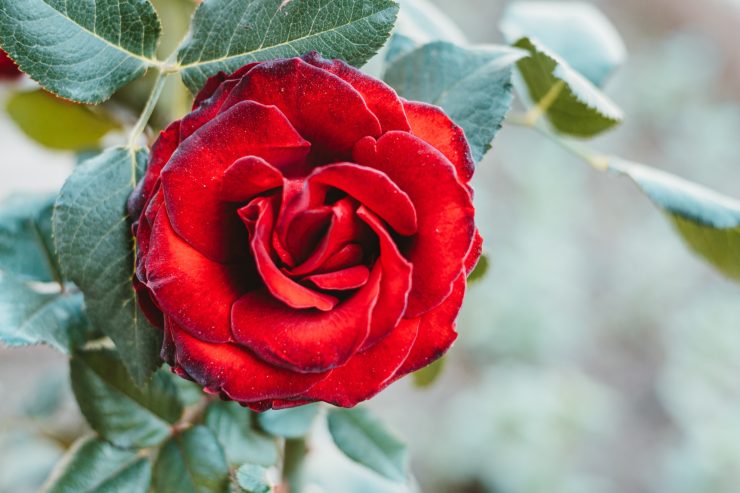 The full time-line and history of William Eastwood and his work
---
This is the most complete account on all five websites.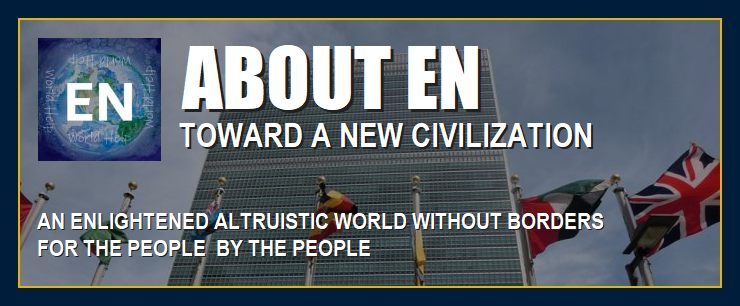 There are a lot of things that traditional science cannot explain that can be understood through the lens of Internal Science.
My literary agent in New York says that most people in the world today are unintelligent, and that only a sliver of intellectuals and professors are capable of understanding. I beg to differ. I explain Internal Science in ways people can understand.
Science that confirms personal spiritual experiences
---
Bohm and Eastwood both give us a paradigm that eliminates contradictions between science and personal human experience.
Our traditional science tells us that a person's purpose is no more than to procreate to ensure the survival of our species — but many people have spiritual experiences that reveal there is far more meaning and purpose to a person's life — interpreted through their belief system.
Bohm's / Eastwood's paradigm says we have an inner reality that forms this world and thus can include personal spiritual experiences and the possibility of thoughts creating reality — experiences which when interpreted through Bohm's science would make perfect sense.
Physicist David Bohm, — who Albert Einstein called "a kindred spirit," and whose Ph.D. thesis — being top secret and classified — was awarded at the University of California at Berkeley by none other than Robert Oppenheimer — tells us that our reality is a holographic projection of the mind.
Bohm's science suggests an inner source reality, and the possibility of a multidimensional framework of existence in which our reality is grounded and created.
"Americans and people in all nations need to wake up from their sleep."
— William Eastwood
Internal Science can unify the world against common threats, and it can protect us, but we must use it.
The United States Constitution is the best in the world. It was the first to set a new precedent by determining in law that all people in one nation are equal. The Altruism Code expands that concept to include all nations and codifies that principle.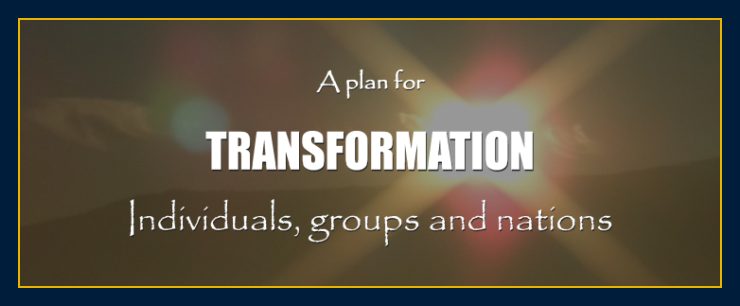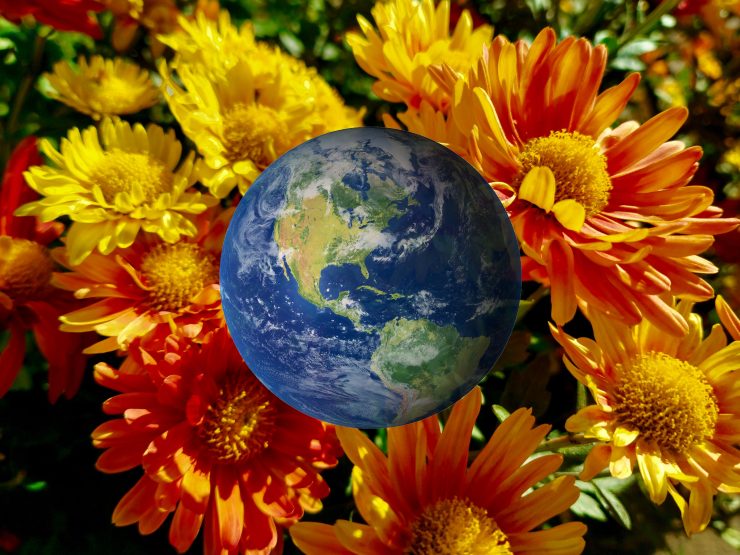 What Are Mental Causes of Debt, Bad Luck & Limitations? How to Be Free of All Problems.
Learn to be free, learn the key to freedom
---
Categories: How to use metaphysics to solve problems. What Are the metaphysical & mental Causes of Debt, Bad Luck & Limitations? How to be Free of All Problems. How Do I Get Rid of Restrictions - Limitations & Other Problems? Your thoughts affect and form events & what happens to you. How to use metaphysics to get rid of problems & all restrictions. Changing your reactions - thoughts & emotions to get rid of all problems. How to reverse & eliminate financial & other limitations - restrictions & problems. Click on our site and books to learn more.
Many of the excerpts in this article are taken from my book that this article is describing, You Are a Beautiful Person - Key to Freedom.
How to Use Metaphysics to Solve Problems: What Are the Metaphysical Causes & Solutions to Debt, Bad Luck & Limitations?
The world is living by the mistaken idea that hard work can solve all problems. People expect to have to work hard for anything good. Their beliefs manifest that as their reality. This makes life difficult and causes other problems.
The concepts conveyed in this website are within these books.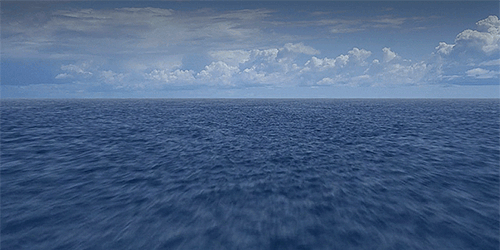 www.MindFormsMatter.com