---
The author of this article, William Eastwood, worked for a Yale University professor on a secret invention at a private research and development facility at age 13. This is documented in the public record.
Eastwood's 45 year study / 25 books reveal that intensity, conditions and other factors determine when your thoughts are projected into events. He has a daily post to help you create the life you desire.
Visualization, Imagination, Meditation, Suggestion & Hypnosis
---
What is imagination, visualization and meditation?
What is suggestion and hypnosis?
I will answer these questions now.
What is visualization, meditation, imagination, suggestion and hypnosis
---
What is visualization, meditation, imagination, suggestion and hypnosis? All four are different ways to focus mental energy to create desirable events.
Matter is a higher intensity electromagnetic energy than thoughts, but with visualization, meditation, imagination, suggestion and hypnosis you can increase the intensity of thoughts. When intensity reaches a certain threshold and conditions are right, events or objects materialize out of that energy.
Your positive thoughts become your reality if they are dominant. Inspiration and dreams can become your reality with visualization, meditation, imagination, suggestion and hypnosis done properly.
Affirmations, suggestion and self-hypnosis work best in a state of narrowed focus for a period of about ten minutes. Imagination focused on the feeling of the wish-fulfilled is a form of focused meditation that is extremely powerful.
---
Visualization is mental picturing. Visualization should be of the desired end result and never a fear or what is not wanted.
Meditation, in terms of conscious creation, is a process of focusing on what you want to the exclusion of everything else.
Imagination is the ability to create with the mind. By allowing the mind free-flowing or directed thoughts along the lines of what you want you are creating with imagination. (Imagination can be primarily visual or mostly emotional, depending on what you are comfortable with.)
Suggestion is the direction in which energy moves. An affirmation is suggestion. An affirmation is the repetition of a short statement (usually said in present tense). It is a statement that something is true.
Hypnosis is focused attention. Hypnosis is the application of suggestion to the point of dictating or changing beliefs in the present moment.
A similar article revealing similar tips, tricks and secrets.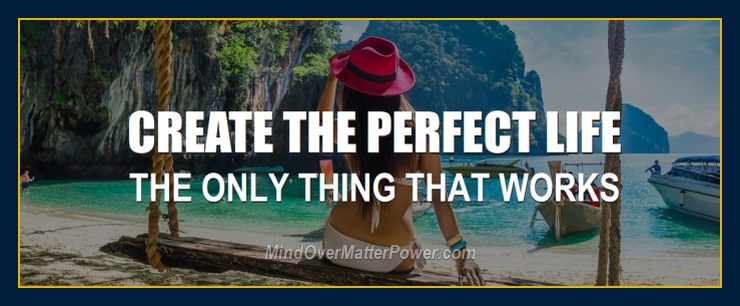 Click above to learn more
The only thing that works to create what you want in life is to change beliefs, thoughts and emotions. If physical action seems to be the cause of changes in your life, it is because very few people are capable of seeing that society's beliefs are not intrinsic reality, but created reality.
NOW AVAILABLE
---
Beautiful • Extensive • Advanced
New edition 2023.
50

years of research goes into every publication
YOU ARE A BEAUTIFUL PERSON
---
A complete course with everything you need to know to apply The Secret — The Law of Attraction — to create the life you want.
To manifest what you want in life, use all available options, including physical action.
Obtaining the end result desired in imagination is an effective way to manifest events, but impulses must be followed after visualizing. If after visualizing, you feel an urge to get information or do something, you must trust that impulse by acting on it in an appropriate way.
When you pre-live your desire, particularly when you feel the satisfaction of having achieved your goal(s), you create your goal. By living in the spirit of the wish fulfilled, you set in motion inner events that work toward physical realization of the goal. There is a tremendous amount of information on this technique within our websites and books.
Scroll down or use the table of contents to continue reading the article.
Why is Eastwood someone we should listen to?
---
Is it because he worked for a Yale professor in a research and development facility on a mysterious invention at age 13 — a modern version of an astrolabe accurate enough to be used by surveyors?
Not necessarily. But it does make you wonder what this kind of person wants to tell you after 45 years of research into the real cause of humanity's problems and the science of someone Albert Einstein worked with and defended at Princeton.
Do not neglect the solution to all of humanity's problems and the secret to creating the life you want! Everything you need to know to create anything and solve any problem, public or private. Get "The Solution..." now, and add it to your best book collection!
"People who go around learning on their own often turn out to be pretty interesting themselves." — Carolyn Battista, 1979 interview of Eastwood at age 16.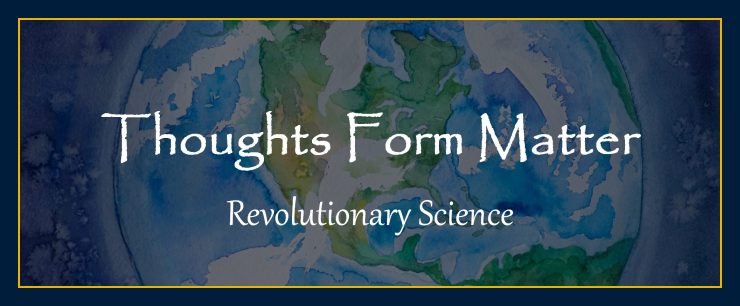 NEVER FACE REALITY!
---
Your life is not a concrete, immovable thing. It may feel that way because you cannot change it except by your thoughts. What you see around you cannot be changed through physical force. The old status quo will just bounce back, and your patterns will repeat.
You station in life, the opportunities or disasters that come your way, are a result of your subjective activity. If you change your thinking, you will change your life. There is no other way to make changes in your life.
Has anyone ever told you that you must face reality? When you are afraid, that may be what you believe.
The statement that you must "face reality" is the perfect embodiment of myth. This statement clarifies the new paradigm by stating what it is NOT. We were taught to think of the world as a kind of immovable concrete reality existing independent of us. It is not.
Scroll down or use the table of contents to continue reading the article.
THE 21ST CENTURY'S MOST INFLUENTIAL THEORETICAL PHYSICIST, DAVID BOHM
Reality is a projection—Internal Science—the right science
---
Physicist David Bohm, — who Albert Einstein called "a kindred spirit," and whose Ph.D. thesis — being top secret and classified — was awarded at the University of California at Berkeley by none other than Robert Oppenheimer — tells us that our physical reality is a holographic projection of the brain and five senses.
How you are creating a three-dimensional movie—your life
---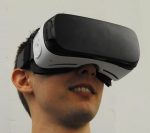 Imagine that in your living room you put on a holographic headset. At the click of a switch, you seem to no longer be in your living room.
Your senses are now telling you that you are actually on a tropical beach. As you reach down to touch the imaginary sand, sensor pads in gloves you are wearing give the sensation of pressure on your fingers.
This is an analogy to explain the purpose of your body and brain. Your body and brain are like a holographic headset that allows you to perceive a 3D movie you call your life.
You are not moving through time and space from birth to death―THAT IS THE PROJECTION YOU ARE CREATING.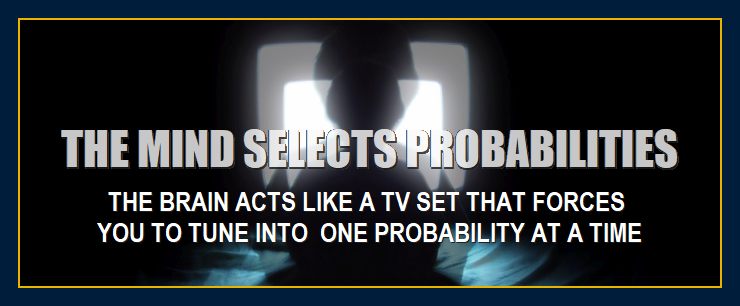 Article resumes.
---
What you see around you, your circumstances and opportunities are a projection of how you have been directing your energy. Your environment and station in life is malleable and a reflection of your thoughts and emotions.
What you assume to be true appears on the stage of life.
If you think that reality as a kind of immovable concrete thing of great weight then that is what it will be. You may think your job is a great struggle and responsibility. Then you are trapped by being forced to live within that reality.
If you see reality as past generations did through the lens of myth, then you will see yourself as a victim. If, on the other hand, you understand and accept the new view of reality being a projection of your assumptions, then you can let go of the attitudes of previous generations. You can then use your thoughts as an artist uses paints to shape your projection into a masterpiece.
Scroll down or use the table of contents to continue reading the article.
Article resumes.
---
When you advance further, you notice that your opportunities include only that which you have brought about through your assumptions, focus and emotions. Your free will is a factor of past thoughts and emotions because nothing is created in physical reality. A raise, for example, is a product of many past thoughts and emotions. It is not something that exists independently as a reality you have simply come in contact with because of your good luck or whatever.
I impel you to look at life as an artist looks at a painting he or she is creating. You are creating it and you are a good, deserving and competent artist. Follow your bliss and passions and create the best possible reality with joy and excitement.
Keep your energy high through seeing the positive in everything and the opportunities you have and progress you are making.
You are a creator.
Probabilities are infinite and a miracle to behold.
Most of the content indirectly above is a close approximation of what is in the Manifesting Power Book below.
Material from book is previewed in these and other locations.
WHO YOU REALLY ARE: Read more…
45-YEAR STUDY: Read more…
MAGIC GUIDEBOOK: Read more…
A MORE EFFECTIVE WAY TO SOLVE PROBLEMS: Read more…
THOUGHTS CREATE MATTER: Read more…
YOU SPEAK YOUR LIFE: Read more…
Scroll down or use the table of contents to continue reading the article.
Are you too busy to read a book?
There's a fast and powerful way to manifest your goals.
Just listen to this audiobook to achieve your goals
---
You should be asking yourself, "How do I make this the best day possible?" first thing in the morning every day. This book can help you to do that, to be positive and focused on what matters most every morning.
Just listen to this book before you go to sleep and/or when you wake up, and the law of attraction does the rest.
It is critically important that you  paradigm-shift to a new worldview based on international philosophy to be an effective person who can manifest anything. Contains all the lessons you need.
45

years of research go into every publication
Also available in eBook format
---
The eBook is the same book. It also can be read aloud to you with most programs and apps.
"How Do I Make This the Best Day Possible? Manifest While You Sleep."
Article resumes.
---
Visualization, meditation, imagination, suggestion, hypnosis and more are a few of the many methods of affecting and creating events. Each individual needs to learn their individual preferences for applying these principles. Your own natural inclinations will tell you what methods are best for you.
Emotions have the greatest sway on events. Charged emotional states in particular will be manifest multiple times on the day you entertain those emotions.
There is no way to get around Universal Principles. Like gravity, they can be relied on. The greatest results are to be found in maintaining consistent positive emotional states.
Those events you experience are either good or bad depending on the nature of your emotions and thoughts. If you are a pessimist, you will need to think hard about becoming more positive.
To change your reality, you must change what you think or nothing else will work for you. If you think something is negative it will be, but if you diminish its perceived importance in your mind the problem will be correspondingly immediately diminished.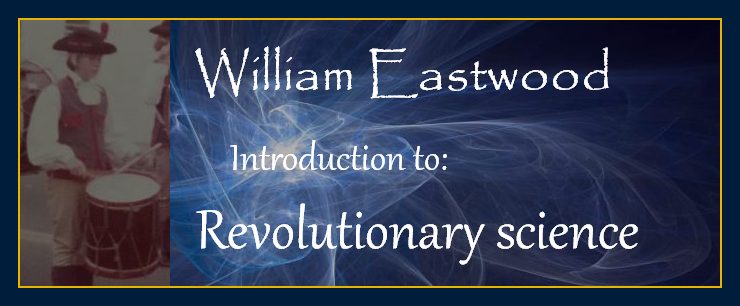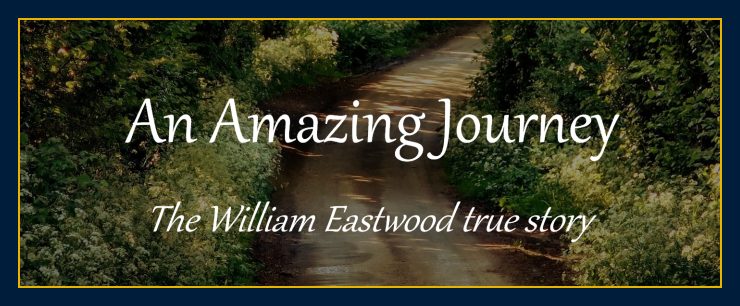 "As our circle of knowledge expands, so does the circumference of darkness surrounding it."
― Albert Einstein
Humans have been pulling other humans down for generations. This is done in many ways. The core belief of our civilization is a miscalculation that is driving humanity's problems. Negativity and degradation are out of control. The world is in a downward spiral. The Altruism Code stops it all now.
50

years of research goes into every publication
The Altruism Code provides the way and the means
---
THE ALTRUISM CODE  is a reset button for civilization. Lets put an end to cruelty in the world and begin creating something better.
Seeming evils from the war in Ukraine to evictions, incarcerations and lawsuits are symptoms of a flawed model rather than flawed people.
Civilization is in transition. Great sweeping changes are taking place. If you take this path, you will not be adversely affected by moving with the mass currents, but will instead move in the right direction with the right science. We will be creating a new civilization.
"The Altruism Code - Your Protection" — A Constitution for a new civilization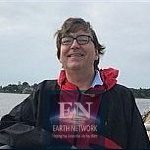 "EVERYTHING WE ARE EXPECTED TO BELIEVE & WERE TAUGHT IN SCHOOL IS WRONG!
Because everything in life begins with the mind, we rarely get what we want out of life because of the backward use of our mind and thought process taught to us.
As if this is not enough, we are excessive in our physical actions, perhaps working two jobs. We may then become exhausted and lack the energy and time we need to create what we want in life!
You must instead deny your problems the energy of your attention that keeps them going. Do not think you are incompetent, but affirm you are using your mind correctly.
.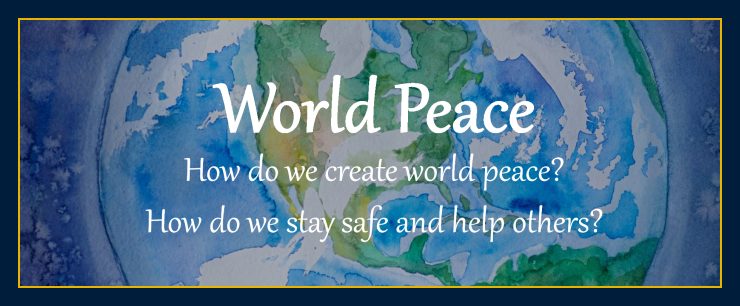 Then work with affirmations and follow the guidance on this site (click below). You will then learn and develop further.
— William Eastwood
.
FREE

daily affirmations and guidance
"The daily affirmation page teaches you how to create the events you want with your thoughts. If you read the affirmations on the affirmation page first thing when you wake up, you will change what happens on that day. If you continue every morning you will change your whole life. But if you don't go to this page, don't follow your intuition, or don't apply the principles, nothing will happen."
Your beliefs are screening devices that determine the entry of nonphysical probable events into physically-experienced phenomena. You can control your beliefs by what you focus on. If you focus on how much you appreciate what you are given and experience in life more will be given to you.
Think of emotions and thoughts as the most powerful force in the universe. Consciousness is all that exists; it forms itself into the physical events and objects you see via holographic projection.
Visualization, meditation, imagination, suggestion and hypnosis are some of the methods, techniques and procedures that allow you to pattern energy in a favorable way. Directing energy is what it is all about, because this is how you control the formation of events and objects coming into your life.
When we become proficient in directing energy, we call it manifesting. There are many procedures available to you to control and manifest events. Any energy you pattern has the potential of manifesting as an event or object. Any time you have a thought or emotion you are creating. You can't help but create.
If you have patterns producing unwanted experiences you have to counter this energy with affirmations, visualization, meditation, imagination, suggestion, hypnosis or whatever you prefer.
The past does not create the present, however, your beliefs, thoughts and emotions do. For this reason, positive thinking can work fast if we understand Universal Principles.
What could be better than generating events by dwelling on the positive all day long? The power of your thoughts to control events is unlimited and  incredible. The problem for most of us is in making the transition from focusing on what we do not want and obstacles to dwelling on what we do want and framing everything we encounter as an opportunity to improve our abilities and acquire what we desire.
The average person's life experiences lean toward the negative because they have not yet been taught the principle of how mind forms matter and conscious creation, and many of their thoughts are negative or dysfunctional as a result. When the total negativity within reaches a certain pitch, it seems to take on a life of its own, a kind of controlling inner voice with its own personality. We call this the formation of the inner judge and victim.
Keep your thoughts positive and so will be your reality!
It's that simple!
FREE

ARTICLES ON OUR 5 SITES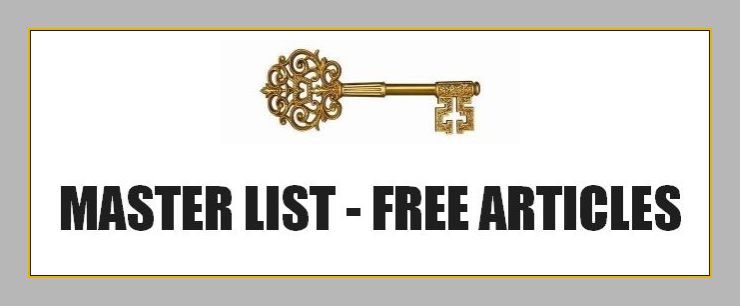 If there is a lot of random negativity in your daily thought processes,  events will reflect the thoughts that gave them birth in the first place.
Appreciation & Gratitude Are Powerful Tools
Visualization, meditation, imagination, suggestion and hypnosis are some of the ways you take control of your thinking. The only way to take control of your life is to take control of your thinking and emotions, so this is incredibly important to you.
Whenever you use a process like visualization or meditation to control the mind to focus your thoughts on what you want to create, you are developing the greatest, most valuable skill that ever existed.
A mental image is the same substance as physical matter but not yet of equal intensity. As you focus on, meditate on, think of, imagine or add emotion to a mental image it grows in intensity.
Before any of these principles will work, first you must train yourself to keep your focus off negative aspects of life. Once negativity is diminished, you can create exactly what you want by proper focusing.
You want to focus on what you want in life as if you were living it in the present moment. Doing this for five minutes is very effective.
Through almost 45 years of application, I have found that even 20 seconds is enough to make a difference. And the good thing about spending only seconds on an affirmation is that it does not give your mind time to argue with you that what you are imagining or affirming is impossible, irrational or whatever.
The old mind is argumentative. The old (traditionally scripted) mind gets only gets you more of what you do not want.
The old or primitive mind focuses on problems and obstacles and everything standing between you and what you want. And doing that it only creates more of the same.
EASTWOOD
Events are a projection of your mind and five senses
Eastwood takes power away from those who hold it over others and invests the common man with power and control over his destiny. Get it now and your life will change forever!
"Your environment is a projection of the mind that you control. You can create anything you want in life."
— William Eastwood.
Why is Eastwood someone we should listen to?
---
"I knew that the Universe was a projection of the mind at age 12 and that External Science was misleading us all. I was upset by the flawed nature and negativity of external science, and so I created Internal Science, a more accurate paradigm of reality.
"Infinite wisdom is within your own consciousness and is trying to get your attention. Don't let your education interfere with your learning."
— William Eastwood.
"Science belongs to everyone, and so rather than use the complex terminology of the scientific elite, I aligned with every man, woman and child to make the truth accessible and helpful to everyone. The world is in a dangerous trance, and "The Holographic Universe — Journey Out of the Illusion," breaks that trance and reveals the greatest news story ever, that should have happened but didn't.
"At 12, I left the academic community in order to be intelligent. I left the allure of acclaim to be my authentic self — a humanitarian assisting everyone everywhere with World Help."
Visualize it as if it were real
---
Whatever you visualize, just make it feel real, and that is all that is required. Repetition of affirmations is extremely beneficial also. You reprogram with intense focus and repetitive suggestion. Whether wide awake or half-asleep, use repetitive statements. This is how you change your inner reality which then changes your outer physical reality.
Do what you feel is best, and what you are comfortable with. Any positive thinking, relaxation or focus on what you want tends to be positive and beneficial.
Like any skill, practice and instruction helps. The proper state of mind, anticipation, mood, attitude and a host of other factors influence the results you will get from any of these and other similar practices.
Practice seeing yourself as being successful in creating what you want in life and then notice how your energy, mood and life then changes.
50

years of research goes into every book
Success Guaranteed works like magic to create whatever you want, no matter what it is
---
Lulu.com is the book manufacturer with the most up to date version of the book. Distributors such as Amazon, may be carrying older versions.
Visualization can materialize any outcome you wish. Even a random passing thought reaches out to and affects everyone through telepathic fields.
The magical investment value of books and affirmations
---
You are like a bank vault filled with money, gold and precious jewels. Every positive thought is a deposit. Every negative thought is a withdrawal. Your life is the interest. Shallow positive thoughts are like gold plated jewels and play money. Wisdom and understanding combined with solid belief and quality affirmations are like solid 24 karat gold and real diamonds. These are the thoughts that build integrity and value and procure high return on investment.
Every object in your environment is an extension of your energy. A physical book is a connection to the part of your inner self that "created" the book and understands the content. A book on a table next to you connects you to all those people who hold the knowledge associated with the book.
Every object around you is a holographic projection of your mind that connects you to the innermost portion of your soul that creates them.
If you want to break old patterns and habits of perception, bring books full of light and affirmations into your life and remain centered on what they represent — the truth you are bringing out within yourself by having them in your presence. Once you materialize something in your life, an energy pathway through which the object or event is created and maintained continues to exist, even when the object or event is long-gone.
A single affirmation is only a small deposit, but wealth and prosperity can only be built a single thought or act at a time. A mind that thinks in affirmations transforms everything it touches to gold. You begin the journey by surrounding yourself with good books. When you do that, everything around you speaks quality and intelligent love — the invisible infinite potential of which you are composed. That includes the qualities of prosperity, natural power, right and integrity.
Force yourself to continuously review beneficial concepts to keep them alive in your mind. Develop a realistic positive attitude. Keep your metaphysical books open to highlighted material and review it every day. Find something important to focus on daily. Rescript your mind one thought at a time; and when you do, commit to going all the way. Half-truths are like coal wrapped in holiday paper. Adopt a baseline of non-linear time thinking.
If you do this faithfully, your entire reality will begin to change for the better.
Again, because this is so important, when you manifest something positive, such as a book that represents the truth and the answers you are seeking, maintain that book and whatever represents what you want in your life as best you can.  This creates an energy pathway for more of the same to come through into your life. It also connects you with the author and all others who are connected to the object and/or information it represents.
To keep concepts alive, repeat them in your mind over and over again. This is how you rescript your mind and change your reality. Our audio book — "How Do I Make this the Best Day Possible —  Manifest While You Sleep" — is the perfect tool to reprogram your mind with everything you want to invite into your self and life. Just listen to it while you are going to sleep and you will have technicolor dreams of your most sacrosanct ambitions. Your unlimited potential is 100% a factor of what you input — the investment through whose interest will be the life you were meant to live.
This is the only way you can change the patterns in your life. If you want to materialize a better-quality physical experience, this is what you do. You bring what you want into your reality through your thoughts. I have done this, and I always have my favorite, most powerful books at arm's reach. I constantly review key points. You may want to create a kind of pulpit (as I have done) where you can keep books open to pages with highlighted text.
I urge you to buy whatever books you can comfortably afford from your favorite metaphysical authors. There are many other benefits in doing so. A purchase is an affirmation of your manifesting power and prosperity, and it is a testament of your determination to improve yourself and your life.
Practically and symbolically, correctly made purchases are extremely important, not just to you, but to all those who make these metaphysical books available to you.
As a heart pumps blood, the vacuum created in each pulse draws in more blood, and this is how energy behaves. You must give or outflow energy to receive. In religion and spirituality, this is behind the Golden Rule concept.
Your most valuable possession will always be yourself. If you do not invest in you, then you are saying that you are not important. Those who do not invest in improving themselves and their abilities, do not draw more (ability, quality, etc.) from the universe.
Learn to manifest quality and value in yourself. Learn the art and science of living a good life and manifesting what you want in life. Bring forth that which you seek.
When we awaken to our true nature, we begin to realize that we are supported and graced by an altruistic consciousness of which we are a part. When we become aware of how the universe works, we begin to notice how the universe bends in our direction and works to our advantage. We realize that from our best feelings, thoughts, intents and expectations flow fortunate, synchronistic events.
An entirely new worldview begins to set in. This is when an unquenchable thirst for positive metaphysical concepts will overtake you. The sacred tonic of fulfillment is the highest level thinking of which you are capable. Affirmations are the elixir of happiness, achievement and dreams, from which flows a greater fulfillment than we can imagine in our most wondrous moments.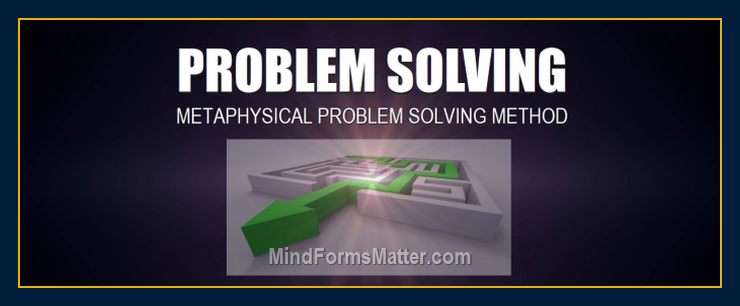 The author's offer of assistance
---
A plan for your success.
The secret
---
"You are beautiful and the universe is kind. Do not let anyone ever say otherwise.
"If you affirm that every day, your life will be good and everything will work."
— William Eastwood.
Affirmations create your reality
---
You can choose to focus on and be grateful for everything good in your life. You can wake up and appreciate the new and original day, your existence, opportunities, the fact that you create your reality. If you do that, more of everything good will come into your life.
Neurons will be created that form connections to all those things you appreciate, forming  wiring in your brain that tunes you into everything you love. Your focus will manifest more and more of those kinds of events, despite the seeming odds against you.
"Beat all odds with my free daily affirmation and guidance page."
MIND FORMS MATTER: A plan for your success
YOUR WAY OUT OF UNWANTED CIRCUMSTANCES
---
My daily affirmations and guidance post can get you out of unwanted experience and into the life you desire. "I can get you out of your current situation, no matter what it is, and it's completely free." — William Eastwood.
This daily post is designed to help you. You can extract yourself from the most difficult circumstances, and you can manifest your dreams and goals. If you read the affirmations on the affirmation page first thing when you wake up, you will change what happens on that day. If you continue every morning, you will change your whole life. But if you don't go to this page, don't follow your intuition, or don't apply the principles, nothing will happen.
My free PDF book also links you to this page and the most important things to know in an increasingly difficult world.
---
FREEDOM  POWER  CREATION  ENERGY  SUGGESTION  FORMS YOUR LIFE  AND CREATES WHO YOU ARE.  BEGIN YOUR TRUE LIFE.  BE WHO YOU WANT TO BE.  HAVE WHAT  WANT TO HAVE
Kindness and human charity matter.
---

At age seven I told my friend, "If you do good things, good things will happen to you," as I pointed to a rock in an old stone wall and asked him to hand it to me. We had collected roadside trash and put it in a depression in the ground. We had been cleaning up a local road after school back in 1970, before the environmental movement even began.
I dropped the rock on the trash to conceal it (all that we knew to do at that age). With the trash buried, I turned to look at my friend. There had been a shoe box filled with old coins behind the rock I had asked for and he had the coins spread out on top of the stone wall. We filled our pockets and headed home to tell everyone we had discovered treasure! It was one of the moments you can never forget and perhaps the best day of my early childhood.
When you add one of EN's books to the tools you possess to improve yourself and the quality of your life, you help more than just yourself.
You help people in over 170 countries, some of whom are suffering in bleak and difficult circumstances.
Some people are dealing with traumatic situations and lack of food, or in some way desperately need help. The information and solutions we provide can show them how they can get their next meal or feed their children.
You hold the future in your hands
Donate to help us create a new kind of civilization
Direct.
Through a book purchase.
BOOKS
---
BY WILLIAM EASTWOOD for Earth Network
Donate to help people internationally
---
Book manufacturer (cut out the middleman / most recent versions of books).
Prices provided in U.S. dollars: Convert U.S. dollars to foreign currency.
World Help • Education • Environment • the Inner UN
---
The world needs your help. When you buy a book, you invest in a mission to bring about a better world and cause that reaches out to every hungry child and dark corner on earth. When we are done, nothing will be the same. 
When you buy a book, you help me to fund Earth-Network.org to make it a non-profit and help to bring my grassroots institutions to the world where they can help people everywhere.
THE SOLUTION
The Solution..." gives us a plan for a vastly superior civilization and a plan for your success and dreams-come-true. The 2023 "Solution..." provides you with 460 pages of insights in which Eastwood gives you a remarkable new way of looking at the universe supported by two of the world's  most  eminent thinkers ― Stanford neurophysiologist Karl Pribram, and University of London physicist David Bohm, a former colleague of Einstein's.
"In editing 'The Solution…', my perspective as a scientist with two doctorates in theology is that 'The Solution…' bridges science, metaphysics and true religion.
— Mario Fusco TP.D, RS.D, BSC.
"We can literally change the course of civilization by lifting the race to a higher path through implementing the solution."
— Mario Fusco TP.D, RS.D, BSC.
Create anything you want LIKE MAGIC
---
Click on our affirmation page once or twice a day, or as time allows when it is convenient for you to do so. It is the best habit you can possibly develop if you want your life to work.
By taking a few seconds to read through affirmations, instantaneous connections are made to your best memories and most powerful experiences on a subconscious level. This allows for positive energy and ideas to enter your consciousness and find a way to change your state of mind, increase your enthusiasm, and motivate you and change your circumstances for the better. Just reading lists of affirmations daily can make a huge difference in your life, keeping you positive, strong, on-track to your goals, balanced and consistent. Most importantly, positive thoughts — focused on in specific ways — will manifest desirable changes in your life. I am providing you with a path to success like nothing you have ever experienced before.
Your life is a projection of the life-force within inner levels of your being we reach with certain affirmations. This is living energy that does your will. This is not a frivolous activity, rather, it is the most logical and direct path to eliminating blocks and achieving your goals. In the same way that good food helps your body, these affirmations give you life-force substance that begins building events in the direction you choose. It's how you control and direct your life, and in this case for the better.
If you follow my advice and apply these processes correctly, you absolutely will transform your life like magic.
If you want to clear your mind of that which does not serve you and manifest your dreams and goals as fast and efficiently as possible, you may want to get our audio goal-delivery system from Audible (this is not available through our Lulu.com books channel).
Otherwise, visit my daily affirmation page.
"The doctrine that the world is made up of objects whose existence is independent of human consciousness turns out to be in conflict with quantum mechanics and with facts established by experiment."
Bernard d'Espagnat, a top theoretical physicist.
What does that statement mean?
It means that your consciousness is connected to physical objects. You can attract wealth, money, love, health or anything you want with the simple principles given in these books. I created these books to provide simple and easy to understand principles anyone and everyone can use to improve their life. These books all make your goals easy to achieve.
45 years of research has been put into a collection of powerful world-changing books that show you how to use Internal Science to create what you want in life.
Books by EARTH NETWORK
---
Written for Earth Network by William Eastwood.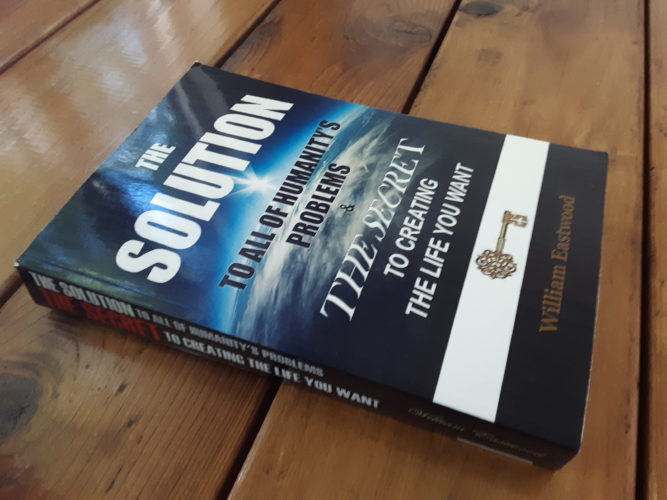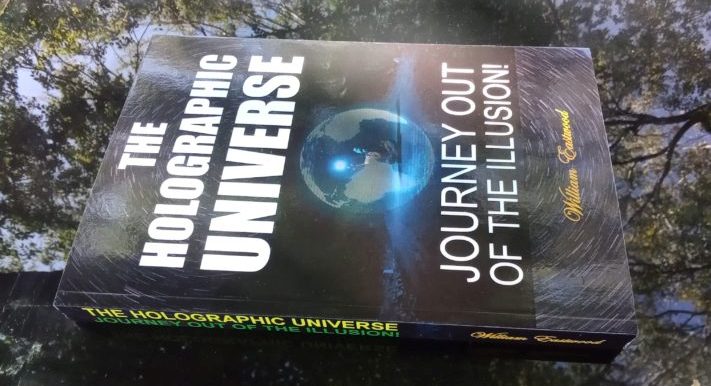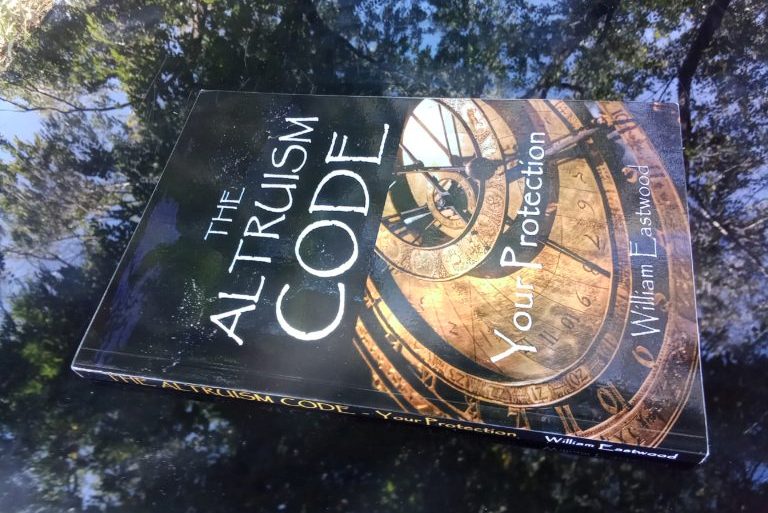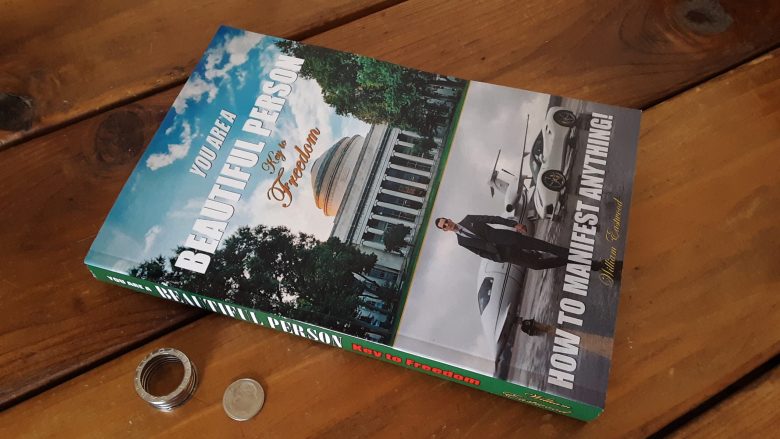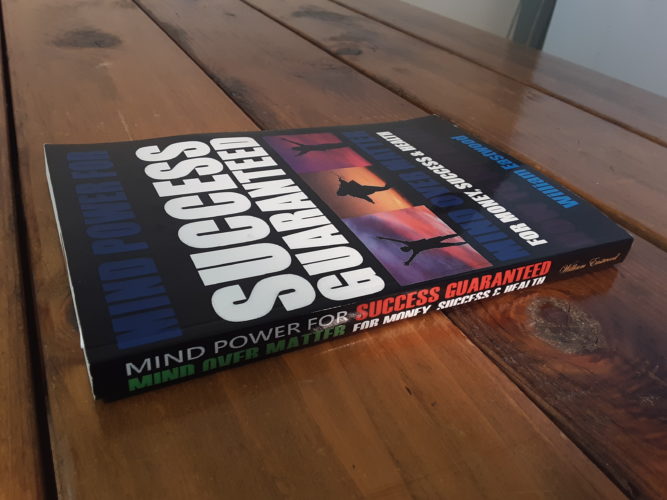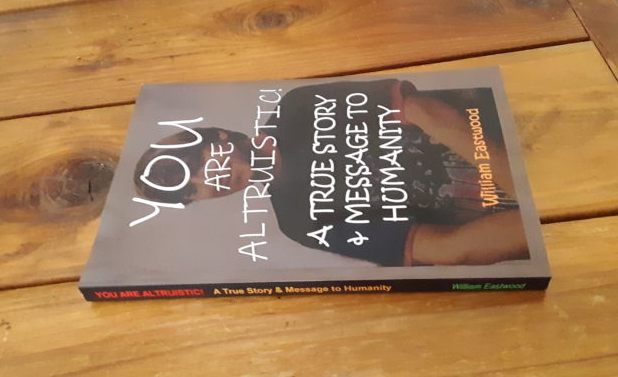 45 45-years of research goes into every publication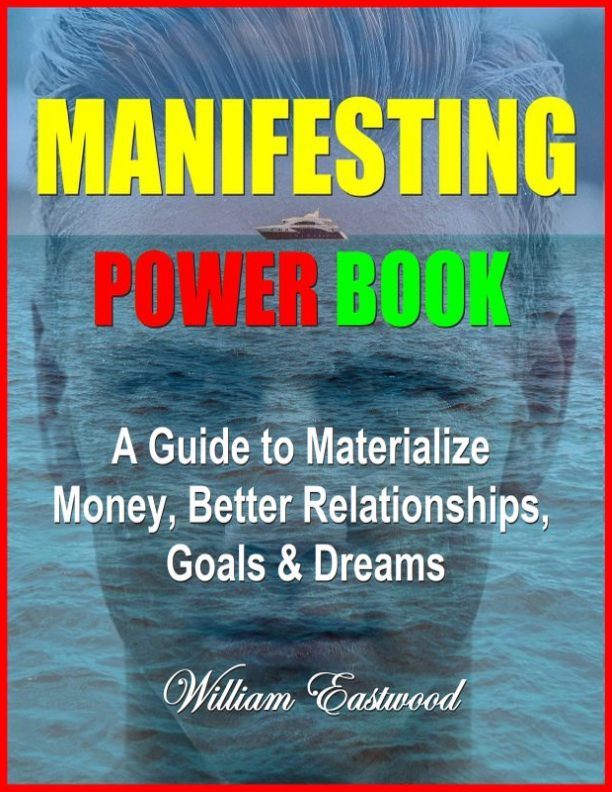 45 45-years of research goes into every publication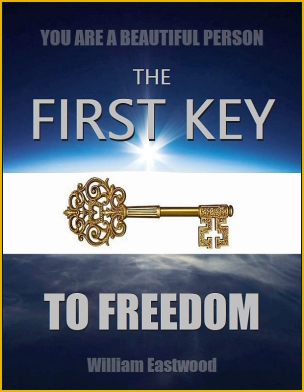 A powerful gift to yourself or others
---
Link to Amazon: International 5 STAR Review
[/su_expand]
There are more books available.
Buy a book today
If you are able, please buy a book today. Buying a book shows your support and helps to make this material available to everyone so that we can succeed as a civilization.
When you add one of our books to the tools you possess to improve yourself and the quality of your life, you help more than just yourself.
You help people in over 170 countries, some of whom are suffering in bleak and difficult circumstances.
...Some people are dealing with traumatic situations and lack of food, or in some way desperately need help. The support we provide can show them how they can get their next meal or feed their children. 
Books by Eastwood
Click below.
Buy Direct
By purchasing through Lulu.com (above) you get these books DIRECTLY FROM THE MANUFACTURER and cut out the middleman! — most reliable source — fastest delivery — lowest price.
Bulk rate discounts for multiple purchases for those on your gift list, or for groups, schools and universities.
"I WILL TELL YOU HOW YOU CAN CREATE ANYTHING YOU WANT"
---
Simple, easy to understand books on how to create what you want in life.
"There are ways to use this science to make money. Wealth and personal safety are easy. I owned three large historic homes on the coast of Maine in 1985, at age 22, because this philosophy WORKS LIKE MAGIC!"
The secrets in all my books can be used to achieve any goal, no matter what it is. Every book is loaded with tips, secrets and insights that will help you to manifest your goals and dreams. Nothing is a higher priority than your own self and life. The path to your dreams is right here.
EASTWOOD
"You are on one of my six inner UN World Help websites that offer hundreds of free articles to empower you to succeed with advanced philosophy based on quantum theory. Nothing else like this exists in the world today. The only ads on these sites are for my own books and articles. I do not take or share your information or email address. I do not send you any information. There are no cookies, no scams or gimmicks, just safe sites you can read at your own leisure."
— William Eastwood.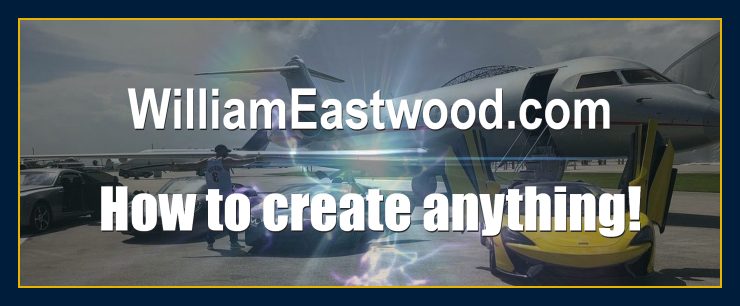 Over 500 free articles!
THE INNER UN PRESENTS: SIX SCIENTIFIC EDUCATIONAL SITES AND ONE INTERNATIONAL PHILOSOPHY
SOME OF OUR MANY ARTICLES & BOOKS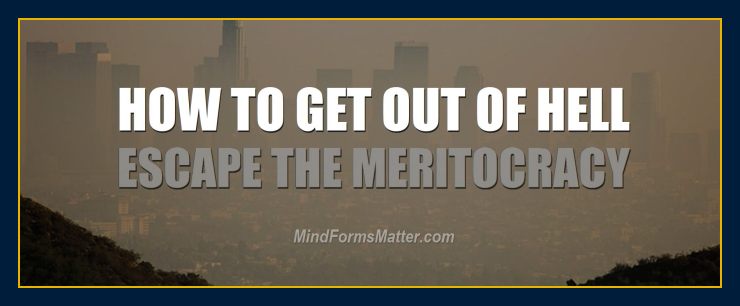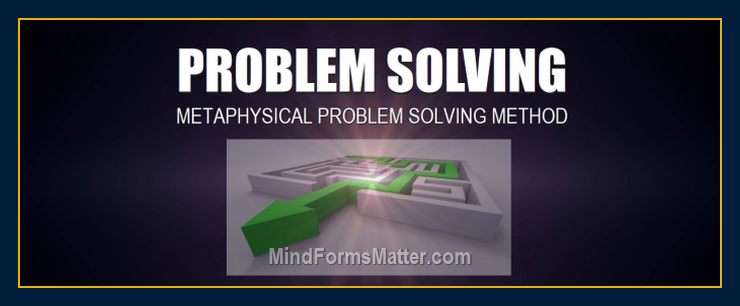 Holographic reality: Events are a projection of your mind. ThoughtsCreateMatter.com
A new science and philosophy of life. ThoughtsCreateMatter.com
Exactly how thoughts create reality. MindFormsMatter.com
The world is your creation; you can have anything you want.  MindOverMatterPower.com
Secret Wisdom Books by William Eastwood. Lulu.com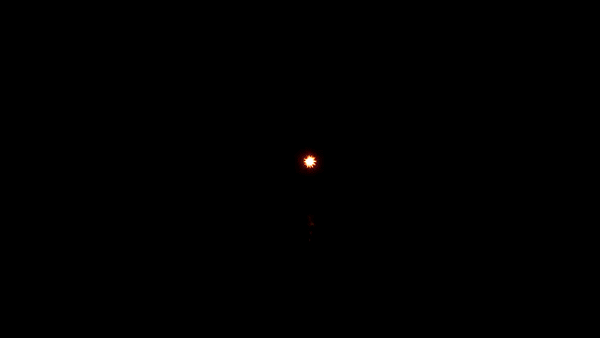 Visualization, Meditation, Imagination, Suggestion & Hypnosis: The Only Thing that Works
---
© Copyright 2019, 2020, 2021, 2022, 2023, By: William Eastwood.
Primary article concludes here.
William Eastwood is an international political influencer
A self-made author of over 20 books.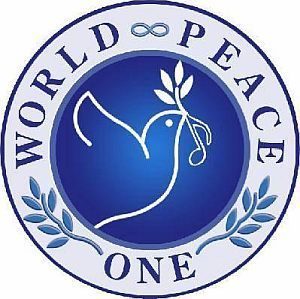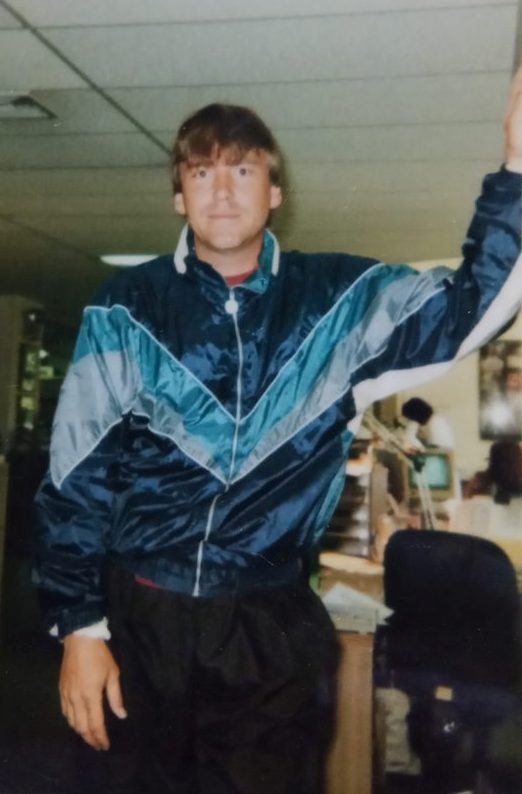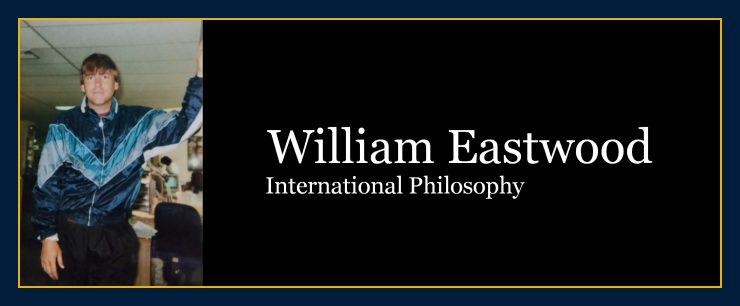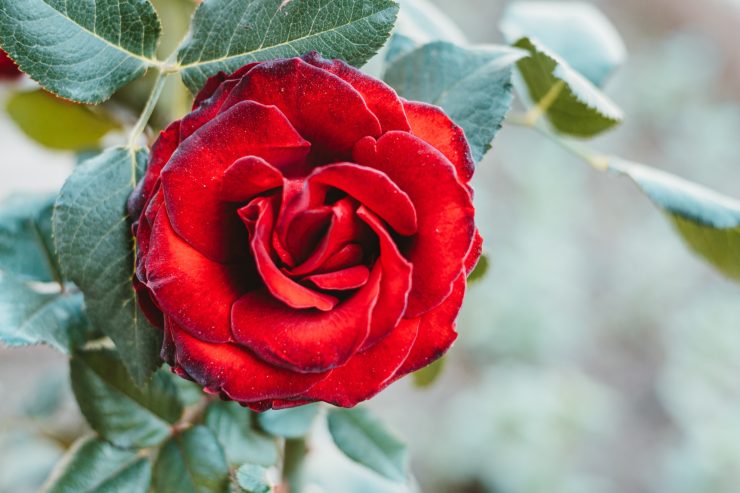 The full time-line and history of William Eastwood and his work
---
This is the most complete account on all five websites.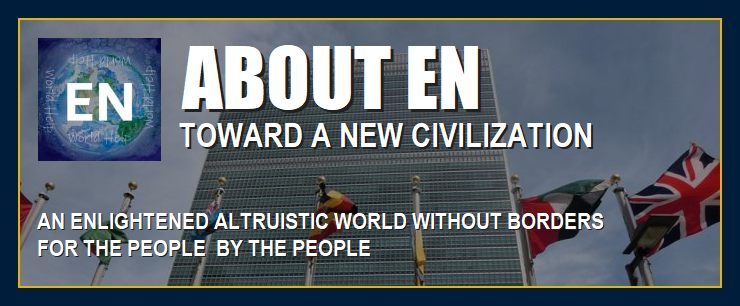 There are a lot of things that traditional science cannot explain that can be understood through the lens of Internal Science.
My literary agent in New York says that most people in the world today are unintelligent, and that only a sliver of intellectuals and professors are capable of understanding. I beg to differ. I explain Internal Science in ways people can understand.
Science that confirms personal spiritual experiences
---
Bohm and Eastwood both give us a paradigm that eliminates contradictions between science and personal human experience.
Our traditional science tells us that a person's purpose is no more than to procreate to ensure the survival of our species — but many people have spiritual experiences that reveal there is far more meaning and purpose to a person's life — interpreted through their belief system.
Bohm's / Eastwood's paradigm says we have an inner reality that forms this world and thus can include personal spiritual experiences and the possibility of thoughts creating reality — experiences which when interpreted through Bohm's science would make perfect sense.
Physicist David Bohm, — who Albert Einstein called "a kindred spirit," and whose Ph.D. thesis — being top secret and classified — was awarded at the University of California at Berkeley by none other than Robert Oppenheimer — tells us that our reality is a holographic projection of the mind.
Bohm's science suggests an inner source reality, and the possibility of a multidimensional framework of existence in which our reality is grounded and created.
"Americans and people in all nations need to wake up from their sleep."
— William Eastwood
Internal Science can unify the world against common threats, and it can protect us, but we must use it.
The United States Constitution is the best in the world. It was the first to set a new precedent by determining in law that all people in one nation are equal. The Altruism Code expands that concept to include all nations and codifies that principle.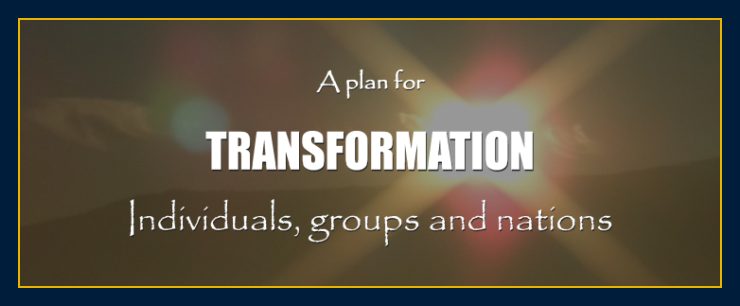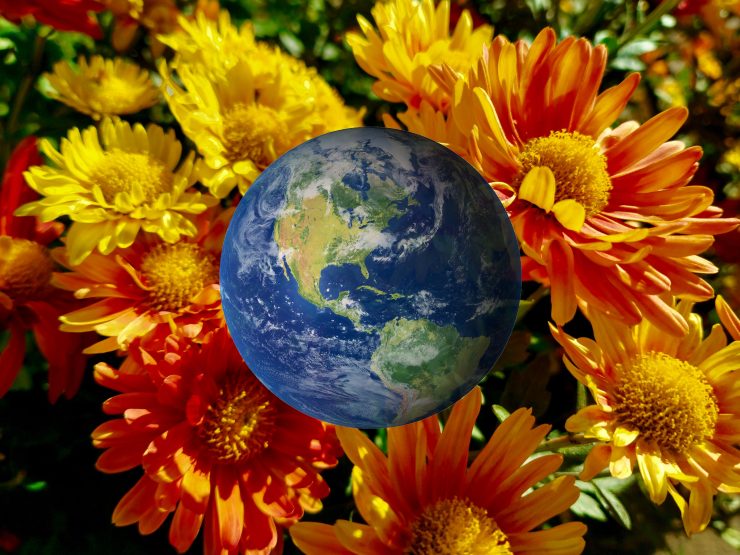 ---
Categories: Your thoughts in mind form matter. Learn guided visualization techniques and methods. How to use Mental suggestion and self-hypnosis. Advanced visualization in manifestation procedures. How to use imagination & meditation to create what you want. on our books and site. Visualization in meditation studies. Click on our books and site to learn more.
Visualization, Meditation, Imagination, Suggestion & Hypnosis: The Only Thing that Works
How badly do you want wisdom and success?
Generate desire and inspiration!