---
The founder of Earth Network, William Eastwood, worked for a Yale University professor on a secret invention at a private research and development facility at age 13.
Mind Projects Brain & Reality: You Are in the Hologram: A New Science & David Bohm
---
How does the mind project the brain?
How does the brain project reality?
How am I in my own hologram?
What is the new science and David Bohm?
I will answer these questions now.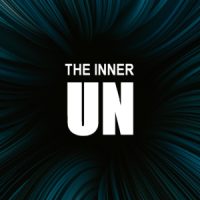 By The Inner UN & Earth Network Founder William Eastwood.
You are in your own hologram
---

David Bohm is perhaps the most celebrated physicist in the world.  If he is right, and he is, virtually everyone in the world is trapped in a self-formed paradox — the holographic environment and events their beliefs are projecting. In this way, the entire civilization is thus forced to live in an illusion that creates chaos and division so long as they do not realize they live in a projection that mirrors their beliefs.
"If your mind and brain project your reality, it means you control the hologram."
— William Eastwood.
You are in your own hologram which you project. Because each person alive projects their own hologram, different beliefs project a different reality. Realize that on an inner level events are created. Thoughts and emotions form mental images that combine to form dreams. On the deepest levels you participate in trial runs of events that fit your intents and purposes in life. As you think on these particular subjects, you add to the energy of the events you want to manifest.
All events are composed of consciousness. You form your physical reality in the same way you form dreams. The past exists now, but it is of lesser intensity electromagnetic energy. The future is also of lesser intensity. Intensity is mostly a factor of emotional energy. As you add emotional energy and belief to a particular goal, you hasten its manifestation.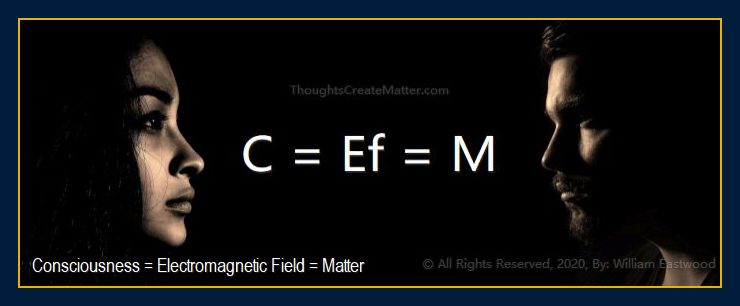 Click above to learn more
EINSTEIN, BOHM & THE HOLOGRAPHIC UNIVERSE
---
According to Albert Einstein's colleague David Bohm, the mind projects the events we then perceive. Had Albert Einstein been successful defending Bohm in 1949, "the holographic theory of consciousness" may have replaced physicalism as our world's accepted science. (Documentation Princeton University.)
The inevitable paradigm-shift in mainstream science has begun.
The holographic theory of consciousness
---
The holographic theory of consciousness is largely based on the science of David Bohm. While the scientific method is reductionist and dissects to understand, Bohm's science is holistic, thus allowing Bohm's Internal Science to understand consciousness and External Science to fail to understand.
The holographic theory of consciousness says that the information in the whole is contained in each of its parts.
Electromagnetic waves have an infinite information storage capacity. When waves interact it is called interference and the original information from each wave in an interference pattern survives and can be extracted from each wave and read regardless.
Based on this view, the brain is understood to be a transmitter and receiver of information. The brain is a bioelectrical organism. The brain draws from the electromagnetic interference patterns that exist around us at all times. The brain thus draws from all information and adds new information to the whole.
Information is not stored in the brain, it is stored in the electromagnetic fields around us. Your thoughts, emotions and memories are not dependent on the existence of the brain. You exist as an individualized portion of the entire universe of information or what Bohm called the holomovement.
Your consciousness is a portion of the total electromagnetic field of the entire multidimensional universe.
Scattered thoughts display incoherence, meaning they go off in all directions from their point of origin, whereas focused thoughts are coherent like laser light. Focusing beliefs, thoughts and emotions is thus the key to personal power and the ability to both pick up information intuitively and manifest goals physically.
The brain, Bohm says, "may act like an antenna" to pick up information from the entire field of information of the universe.
Bohm says that if the mind is preoccupied with outer levels of reality, it is less able to pick up subtle information from the electromagnetic field. To pick up information from any source requires tuning to the frequency of the information sought.
The heart and body must be in coherence with the information of the subtle energies sought in order to experience profound intuition and identification.
To increase your bioelectrical sensitivity requires focusing and tuning the mind.
Bohm indicates that the "explicate order" (physical reality) is a projection from the "implicate order" (an inner reality of information) which underlies everything. Information guides the process by which matter is organized as the forms we then perceive. The collapsing wave function enters in, thus introducing the role human consciousness plays in the formation of the universe. Without an observer there is "only" electromagnetic energy containing information (consciousness).
Internal Science and International Philosophy adds its own unique perspective in a way that makes sense of Bohm's holographic universe.
"Inner nonphysical probable events are selected according to our beliefs, thoughts and emotions and thereby projected and experienced as being physical by our five senses. My books and articles explain how you control the process."
— William Eastwood
I offer the practical, easy to understand International Philosophy application of internal science principles.
Because your mind projects your brain and reality, you can change the projection
---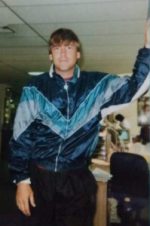 You control 100% everything you experience in life. You choose those events you want to participate in in advance. Once selected, the probable sequence requires a conscious decision. Once a probable event is activated without knowledge of the inner planning involved, you experience it as if it is something that just happened to you.
You can learn to consciously direct the inner processes of event formation with knowledge and application.
This extensive article by William Eastwood continues below.
QUANTUM PHYSICS MIND-BRAIN MODEL
.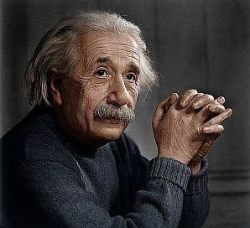 "Reality is merely an illusion, albeit a very persistent one."
― Albert Einstein
45

years of research goes into every book
EASTWOOD
Events are a projection of your mind and five senses
Eastwood takes power away from those who hold it over others and invests the common man with power and control over his destiny. Get it now and your life will change forever!
"Your environment is a projection of the mind that you control. You can create anything you want in life."
— William Eastwood.
Why is Eastwood someone we should listen to?
---
"I knew that the Universe was a projection of the mind at age 12 and that External Science was misleading us all. I was upset by the flawed nature and negativity of external science, and so I created Internal Science, a more accurate paradigm of reality.
"Infinite wisdom is within your own consciousness and is trying to get your attention. Don't let your education interfere with your learning."
— William Eastwood.
"Science belongs to everyone, and so rather than use the complex terminology of the scientific elite, I aligned with every man, woman and child to make the truth accessible and helpful to everyone. The world is in a dangerous trance, and "The Holographic Universe — Journey Out of the Illusion," breaks that trance and reveals the greatest news story ever, that should have happened but didn't.
"At 12, I left the academic community in order to be intelligent. I left the allure of acclaim to be my authentic self — a humanitarian assisting everyone everywhere with World Help."
Article resumes.
The holographic theory of consciousness explains division
---
"Each person reads and experiences reality according to what they believe exists. If they hold a view of reality within themselves that is inherently limiting and/or negative, then this inner subjective reality and nothing else is projected outward into events and experiences so that everything conforms with their beliefs. They then cannot see anything outside of their own worldview. In effect, they become blind to any information that would free them from their inner and outer restricted reality.
"The negative focus on perceived enemies or opposition combined with the overlooked and unchecked power of consciousness and focus has been causing the world severe problems for a very long time only because we do not see the obvious."
— William Eastwood.
---
Quantum mechanics tells us observation of the wave selects a specific state out of unlimited probabilities. We see what we want to see or what we believe exists. Observations collapses the wave. This makes proving something this profound especially difficult. Everyone is in their own world, stuck in what they already have decide they believe.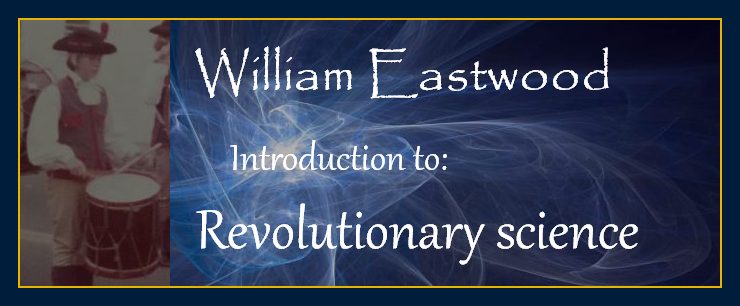 What is the holographic universe?
---
The reality around you is a projection of the mind, brain and five senses, according to physicist David Bohm, who was a friend and colleague of Albert Einstein. Einstein called Bohm a "kindred spirit."
I arrived at the same conclusion 45 years ago through the study of subjective science, metaphysics or whatever term you prefer. I created the term "International Philosophy" to describe the practical life philosophy or psychology of application that I had developed during my 45 year study.
International Philosophy
---
The mind does filter perception on a conscious and subconscious level according to what you believe, think and feel. That alone will cause you to notice things that could help you achieve those goals you are focused on. However, so far, I have only mentioned perception.
The mind creates and projects. The projection is composed of consciousness. This view is supported by the science.
Reality is an ongoing projection, there are no beginnings and endings because there is no time, and each person is a separate dimension of reality created out of the substance of their own consciousness. When four people enter a room, there are four rooms. Each person collapses one room from an infinity of probabilities. The projection is created on inner levels of consciousness by what you believe, think and feel. This is international philosophy — the facts of reality, which I knew at age 12. With that as my starting point, the past 45-years have led to many practical insights that I share in my books and free articles.
Your senses construct the reality they perceive. If you do not see the objects behind you, they do not exist physically. There is a field of infinite probabilities behind and around you. When you turn to see what is there, in that moment you collapse an infinite range of probable events into one specific scene and set of physical objects and events.
Each of your five senses collapses the sense perception it is in charge of. Your eyes specify one probability visually. You are actually surrounded by an infinite field of probabilities, but your physical eyes can only tune into one field of probability at a time. When you use your physical eyes, you do not see the millions of probable realities that surround you in the spacious present.
All your senses are coordinated so each perceives the same probability. You senses are always on the "same page," so to speak.
This is backed by the science of Einstein's colleague, quantum physicist, David Bohm. It is also obvious from the double-slit experiment.
This is a subjective science that has a heart and soul. Consciousness is universal and fundamental. Consciousness projects itself into matter. The mind constructs the physical environment and the body. Being universal and fundamental, the nature of the universe hinges on the nature of consciousness, and consciousness is altruistic.
Individuality is a very real expression of consciousness, and therefore the individual is altruistic. By its very nature, consciousness is altruistic and intelligent.
We have an intelligent and altruistic universe that comes to know itself through its individualized portions. You are the portion of this infinite, intelligent and altruistic consciousness that wears your name. 
You are the portion of this infinite, intelligent and altruistic consciousness that wears your name.
Holographic film is unique in that if you smash it into pieces, each piece will project the whole image projected by the entire film before it was smashed. In the same way, the holographic universe paradigm tells us that the individual projects the whole universe. This is only possible because on deep inner levels the individual is connected to the entire universe. Individuality does not contradict unity. The altruistic intelligence of the entire universe is expressed through individuality. In a way, each individual is a different version of the universe.
Because the universe is of good intent, so is the individual. However, the individual is given freedom. This means that the individual can believe otherwise. When this happens the individual projects his or her beliefs into events that reflect the belief that the individual is not altruistic. The nature of your life reflects what you believe you are. Your life reflects your beliefs as to the nature of reality. If you believe that reality is cruel and competitive, then that will be your reality. This is the mistake the human race is making.
This is why Albert Einstein said that believing that the universe is friendly is so important.
In the holographic universe paradigm, we create our reality. Each individual is the author of their reality. When you believe that the universe is altruistic and cooperative, your beliefs are in line with the intrinsic reality of consciousness. If you believe that the universe is uncaring and that you are undeserving, then you project that set of beliefs as your reality. You are creating what you believe, think and feel. If your assumptions are negative, that is what you create and experience. This is why I say that we must believe we are good and base our civilization on this firm belief in our goodness.
In fact, because we have not been doing that we have division and chaos. Poor behavior, incarceration and division are a product of the negative and inaccurate mainstream materialism paradigm (materialism / physicalism) expressed as the beliefs, thoughts, feelings and resulting behavior of the individual.
You are a beautiful person and your nature is good. 
You are good and the universe is kind.
You must believe that. It is true.
International Philosophy
---
The unhappiness and division in America is due to Americans thinking they know it all. They have not found answers, happiness or peace because of their beliefs. The world's problems are a result of using the wrong scientific paradigm to try to solve those problems.
Your immediate reality is a composite of your own life force projected onto a platform that is like an invisible stage we share with others. We telepathically agree on where and when we are. These are the rules of the game we agree to when we enter the physical system (a specific range of electromagnetic frequencies).
You have full freedom to create whatever you want within the boundaries given. The intellect creates beliefs, thoughts and feelings and the inner self uses these as a yardstick to create events. There is a time-lag between subjective activity and its materialization. Emotions, however, manifest quickly. The time-lag protects you from having fearful and negative thoughts of your own manifest instantly. The momentum of other thoughts and emotions modify your fears so that they do not blow up in your face.
---
"Everything we call real is made of things that cannot be regarded as real. If quantum mechanics hasn't profoundly shocked you yet, you don't understand it well enough."
― Neils Bohr, Nobel Prize winner father of quantum mechanics.
---
Quantum physics is simply the study of life. It only seems strange because our civilization is completely ignorant as to the true nature of reality.
Quantum energy is consciousness. Consciousness not only forms its substance into personality, events, matter and reality, it does not obey the local laws of the mechanistic paradigm on which our civilization is based.
A new science and David Bohm: Your mind projects your brain and reality
---
While most people know that a hologram is a three-dimensional image projected into space with the aid of a laser, few of us realize that our environment and life are a holographic projection of the mind. We are, in effect, dreaming earth and all that we experience. This is repeated with each person, and only what we agree on is shared.
If you shatter a holographic lens, the tiniest piece of glass holographic film will still project the image the entire film projects. The universe is the same in that the entire universe is enfolded in each consciousness and is projected outward as an apparent separate physical world. The universe is to you as the whole is to the piece of holographic film. The universe is enfolded within you, and you project it out from you as your physical environment.
The nature of the projection
---
Every person on earth projects their own physical environment and everything that goes with it, good or bad. However, to make things more complex, anything that you are currently not perceiving does not exist in your projection. If you do not see the house down the street, it does not exist in your projection. When you do see it, it will exist. 
In other words, there is not one complete earth you project. The earth does not exist as a completed object for anyone. You project only that which one or more of your five senses register, such as the pressure you feel while seated, the sounds you hear and everything in your current cone of vision. What you are currently perceiving is what is in your hologram, no more and no less.
It is a simple and logical concept, yet it may seem confusing and alien only because you may be accustomed to collective belief. The facts you have been taught to believe in, however, are also projections of the mind. Consciousness forms itself into matter in the same way the wave state forms an electron when a scientist observes it. The energy of collective belief is what forms the apparent continuity of facts as they seem to exist in our environment. Those facts have us all hypnotized into believing in one physical earth.
Why is Eastwood someone we should listen to?
---
Is it because he worked for a Yale professor in a research and development facility on a mysterious invention at age 13 — a modern version of an astrolabe accurate enough to be used by surveyors?
Not necessarily. But it does make you wonder what this kind of person wants to tell you after 45 years of research into the real cause of humanity's problems and the science of someone Albert Einstein worked with and defended at Princeton.
Do not neglect the solution to all of humanity's problems and the secret to creating the life you want! Everything you need to know to create anything and solve any problem, public or private. Get "The Solution..." now, and add it to your best book collection!
"People who go around learning on their own often turn out to be pretty interesting themselves." — Carolyn Battista, 1979 interview of Eastwood at age 16.
Click above to learn more
This extensive article by William Eastwood continues below.
QUANTUM PHYSICS MIND-BRAIN MODEL
.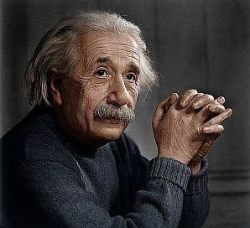 "Reality is merely an illusion, albeit a very persistent one."
― Albert Einstein
50

years of research goes into every book
Journey Out of the Illusion
---
Journey out of the illusion
Article resumes.
How does the mind project the brain and reality?
---
The finer energy of consciousness is still too difficult to detect with our current technology, yet consciousness forms electromagnetic energy which in turn forms particles. The mind, being consciousness, thus creates / projects the brain.
The brain projects reality in the same way a holographic suit can create an experience that seems somewhat real. We all see the mind projecting reality when we are in a dream and do not realize we are dreaming. Can you not close your eyes right now and see images of physical objects? These images are composed of the same substance as matter, only the intensity is less.
You can understand that you are in your own hologram if you have ever been in the center of a dream with an environment surrounding you, in which case your mind is projecting that environment. That projection is energy, which is exactly what matter is.
You can see images on your two-dimensional TV screen. Imagine a three-dimensional grid around you. Rather than see little dots on a flat screen, you see little conscious units light up as disturbances at each point on this grid.
Those disturbances are many millions of times smaller than electrons and form electrons. In the same way, conscious forms the virtual particles scientists observe in the Zero Point Field vacuum.
FREE

ARTICLES ON OUR 5 SITES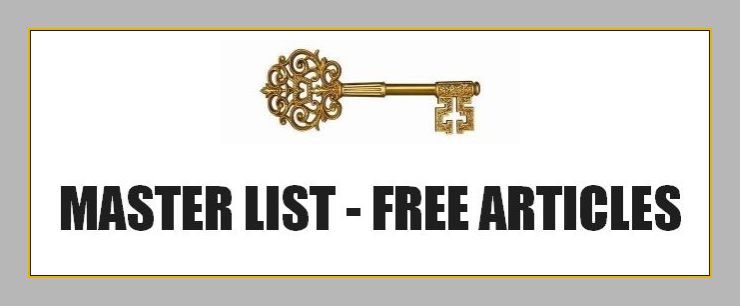 Although official worldviews and mainstream science are now a new and destructive religion, quantum physics is at least moving in the right direction. However, quantum mechanics is only a launching platform into a new field of science we are bringing to you. Our books and articles will explain.
Our multidimensional reality is far greater and more fantastic than almost anyone realizes.
The mind projects the brain and reality. You are in a hologram. The new science and David Bohm.