---

Are Wildfires Going to Burn the Entire Western U.S.? Will They Change the U.S. Climate?
---
Are wildfires going to burn the entire Western U.S.?
Are wildfires so big that they are going to change the U.S. climate?
I will answer these questions now.
---
The current wildfires in the Western U.S. are already so big it seems as if they are going to burn the entire Western U.S. In Durango Colorado I have experienced massive thunderstorms with little or no precipitation. These storms may be influenced by fires in other states that are responsible for drying up humidity and thus spawning more fires with dry lightening strikes.
Climate change is causing wildfires in the Western U.S. to be larger and more extreme. If we continue emitting greenhouse gasses the ultimate result could be that the wildfires are going to burn the entire Western U.S.
---
Are wildfires so big that they are going to change the U.S. climate? The blistering heat waves and massive fires in the west are already creating their own climate. The smoke from Western fires has reached as far as the East Coast.
The fires in the West are growing larger because of the heatwave and drought, both of which are due to climate change and global warming.
Fires in the Midwest have grown so large that they are creating their own climate. Heat rises from fires, pulling humidity with it. When the heat dries up the humidity, dry thunder storms create more fires.
The recent record-breaking heat wave in parts of the Western U.S. and Canada are a result of climate change. Global warming makes the extreme temperatures at least 150 times more likely to occur.
Hundreds of people have died because of the heat, most of which were in British Columbia, Canada. More than 100 people recently died in Oregon due to the latest heatwave. Anew all-time Canadian record of 121.3 degrees was reached in the village of Lytton, which was then virtually destroyed by a wildfire shortly after setting the record.
Climate change, or global warming, is caused by the burning of fossil fuels such as oil, gas and coal, which release greenhouse gases such as carbon dioxide and methane into the Earth's atmosphere and oceans.
Until overall greenhouse gas emissions are drastically reduced, global temperatures will continue to increase and the fires in the Western U.S. will grow larger and more deadly. Global warming is greatly increasing the odds of experiencing unprecedented heat extremes that then fuel climate-changing fires.
This is going to be the most severe fire season yet. Wildfires are already so big that they are changing local climates and will soon change the U.S. climate.
Years of extreme drought in the western U.S. has turned forests into tinder boxes. For the second year in a row record setting fires have burned hundreds of thousands of acres.
These massive storms can be seen from satellites. Fire tornadoes leap across roads and over entire neighborhoods, engulfing everything in their path. This is the bleak picture that will ensue if we do not stop emitting greenhouse gases and burning fossil fuels.
This site offers a unique unifying principle that could encourage changes that would bring an end to extreme fire danger and climate change.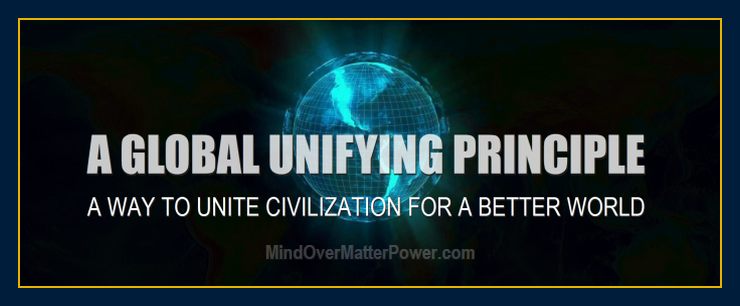 The only way to stay safe from any threat is through non-linear thinking.
Are Wildfires Going to  Change the U.S. Climate?
---
Wildfires in the Western U.S. are burning at an unprecedented rate. These western fires are so massive they are reaching into the atmosphere at the level jets travel and are changing weather patterns and climate.
Instead of the climate determining fire formation, western U.S. fires are determining the climate. These Western fires are already changing the U.S climate.
The manipulation of probabilities can advert many of the problems facing our civilization.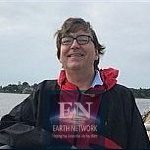 Every time you exercise your free will you are choosing between probabilities. The famous double slit experiment in physics reveals that all paths we can take are taken, yet we can only observe one at a time.
The double slit experiment shows that an electron will take multiple paths to traverse a path from point A to point B. However, only one outcome can be physically observed.
When a scientist observes "an electron," it collapses from all possible positions which the electron could occupy to a single position.
Those probable states of the electron do exist in what I call the field of probabilities. From our perspective the infinite probable paths of electrons and events are non-physical probabilities. However, from the position of a probable self (who is physical in his/her reality) you or I would be a probable self.
Learn how you can choose the most desirable probability in which everything you can dream up can be created by visiting the article and entrance to the Eastwood book store below.
If you decide on doing something you know you are very good at but have not done much of, like pursuing a hobby you have neglected, you may notice that you learn very fast. This is because in another probability you have already developed the skill.
We draw skill and knowledge from probabilities all the time. I have lived my entire time on earth accordingly. We juggle probabilities every day as we make decisions and weave in and out of probabilities.
This knowledge offers us the key to manifesting anything, be it a desired skill, situation, condition, event or object.
Quantum physics is the study of life and it is extremely simple when we look at it this way. Without the existence of probabilities, we would have no sense of free will.
The possibility of a new and much more positive focus on a better future can cause a new series of probabilities to form. A new sequence will create a new past and future in which climate change is greatly reduced if not eliminated. This science is based in part on Einstein's friend and colleague David Bohm's science.
If you want solutions to personal and global problems, you have come to the right website. Wildfires do not have to burn the entire Western U.S.
Wildfires do not have to grow so massive that they change that entire U.S. climate. You personally do not have to experience anything you do not want in your future. By manipulating probabilities, you can control what events come to pass in your future.
45

EASTWOOD
45 years of research goes into every book
What is stopping our evolution?
---
New science application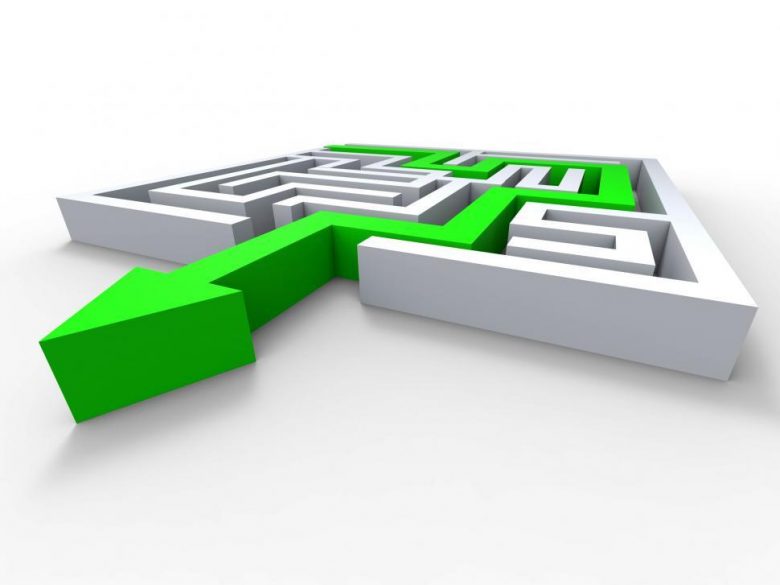 The journey of transformation (life is a journey, not a destination)
Is your life important enough to you? Are you worth it?
---
Is your life important enough to you to make an investment that poses no risk yet can transform your self and your life, hence allowing you to create your dreams and whatever you want when you want it?
My websites and books represent an unlimited source of information. Few souls have survived the educational labyrinth without transforming into a new identity. Ignorance cannot survive the journey.
When you add my books to the tools you possess to improve yourself and the quality of your life you help more than just yourself. A paperback purchase through Lulu.com in particular, enables me to bring that much more help to the world, and is greatly appreciated.
---
Put an end to starvation in the world... children suffering... human rights violations... conflicts and more by buying a book. (see EN mission statement below).
When you buy a book, consider it a donation helping people around the world (see the Altruistic Movement).
---
MISSION STATEMENT
Bring an end to suffering and conflict globally, distribute food and supplies to where they are needed most in the world and make opportunity available to all people across the globe, transition humanity to a new era, transform public institutions and private lives, form a new field of science, and reform education systems globally.
Our goals
---
Create a new planetary civilization based on human altruism and cooperation.
Create missions to help people and communities in need.
Help everyone to help other people.
When we awaken to our true nature, we begin to realize that we are supported and graced by an altruistic consciousness of which we are a part. When we become aware of how the universe works, we begin to notice how the universe bends in our direction and works to our advantage.
An entirely new worldview begins to set in.
45

EASTWOOD
45 years of research goes into every book
The books
---
The purpose of each of my books is to provide you with all you need to know to be successful in all areas—in intellectual and spiritual knowledge, business, finance, health, love and relationships.
You can improve your life
---
No matter what is happening in your life or how bad or irreversible circumstances seem to be, whatever it is you want, it can be done.
The most beautiful experiences in your life have happened because you created them. Your thoughts can and do create matter despite what anyone tries to tell you to the contrary.
If you are not satisfied with where you are and are upset, the negativity will manifest greater difficulty. If, however, you are doing something about your situation you will feel positive and optimistic. When you are learning, you have a reason to expect better in life. Those positive emotions and expectations you generate from reading any one of my books will manifest. The positive energy also provides motivation to change your life for the better, gives you ideas and starts a positive spiral like a trampoline to success and great satisfaction in life.
Exclusive published book content
---
Our civilization has in the past thought that matter forms ideas, but it is just the opposite. Ultimately, everyone will discover that the events they experience are holographic projections; manifestations of "past" thoughts.
We create our own reality. If you study this material long enough, it is inevitable that you will finally come to this conclusion.
The more open you are to the idea, the more the evidence begins to present itself. Eventually many people experience a shift which feels like they are awakening in a dream that they are creating with their own thoughts and emotions. Once this happens you realize the true power you have to shape events.
After realizing that your thoughts create your reality it is just a matter of learning to focus your thoughts properly. Beliefs must improve, attitudes and expectations must improve, and positive emotions need to be fixed primarily on the sense of acquiring and having what is wanted rather than lack and frustration. This can be difficult to do in the face of contrary evidence, such as the disturbing news about the coronavirus, a lost job or whatever you are struggling with now.
Yet, that is what my books help you to do.
Embrace the paradigm in full
---
True mastery is a result of acceptance of a new view of reality and a willingness to go all the way. This means you understand the true nature of time and probabilities. You must commit to the wonderful truth rather than think it is too good to be true. If you doubt the process, the doubt itself is like static and interference.
Proper focus is an art and science
---
How do you create a sense of well-being when the country is in lock-down and markets are in free-fall, or some other major problem besets you? It is often difficult to do this. We may remain with one foot in the old world and one in the new paradigm. This is generally far less effective. You must realize that as your thinking and focus changes so will your reality, but time is usually required. The mind must be repatterned.
This is what my books help you to do.
Be daring, brave and confident
---
To create what you want you must be very brave. You must be willing to dispense with the comfort blankets. When it comes down to it, most people cannot completely let go of familiar beliefs and subjective habits of perception. Often, we are addicted to the idea that other people and situations prevent our success. Our institutions and societies are based on the idea of victimization.
Here, again, I can help you change your thinking.
No one can stop your thoughts and dreams from manifesting
---
Other people and situations, no matter what they are, cannot prevent your desires from manifesting. If this statement upsets you, it reveals the intensity of the belief that you are a victim or are held-back despite your will. The problem with such a reaction is that it speaks of belief and belief is thought, and thoughts create your reality. Beliefs are the strongest kind of thoughts; they are thoughts that we have invested with strong conviction. These carry emotions that show what we really believe.
You can change your beliefs simply by reading my books.
The strongest conviction wins
---
We create according to the strongest convictions within us, and these are typically fears or the idea that we are not good enough to create what we want in life. We often hide these insecurities from ourselves by denying that is what we really believe. But if we feel anxiety first thing in the morning, this is a beacon as to what is holding us back, and it is a means of discovering our hang-ups.
The affirmation I provide will shift you into the positive regardless of where you started from.
Your emotions tell the truth
---
Your emotions will tell you what you really believe about something. How you feel speaks of your predominant belief that manifests as your experience. Beliefs create events on inner levels of consciousness and these pre-matter events evolve and are eventually manifest.
A master regains intuitive knowing and reinforces it with intellectual understanding. They apply the principles and adhere by the new worldview faithfully despite inner pressure to break with understanding and join the world of victims.
Paperbacks/eBooks DIRECT FROM MANUFACTURER - most reliable source -fastest delivery - lowest price.
Everyone really knows the truth about reality
---
Many ordinary people as well as psychics are certain that they receive some kind of spiritual help. This can only come from other levels of reality. Millions of people believe their thoughts affect people, reality and physical matter.
Co-creation is a reality and ignoring the help you have cannot help you.
Edgar Cayce, who was perhaps the most renowned psychic in history, could put a book under his pillow when he was a child, and wake up in the morning knowing the content of the book. This is why he was called the sleeping prophet.
This is possible because every object in your environment is an extension of energy that connects to the level of creation that allows it to exist. There are extensions within books similar to telepathic cords. This represents energy being projected holographically.
Every object around you is a holographic projection of your mind that connects you to the innermost portion of your soul that creates them.
If you want to break old patterns and habits of perception, bring powerful books into your life and remain centered on what they represent — the truth you are bringing out within yourself by having them in your presence. Once you materialize something in your life, an energy pathway continues to exist, even when the object is long-gone.
Do this a little bit at a time until everything around you speaks of love, the invisible infinite potential that surrounds you, prosperity, quality, power and wealth.
Force yourself to remember that you must remain positive at all times. Open one of your metaphysical books every day and find something important to remember for that day. Rescript yourself a little bit every day and when you do, commit to going all the way to the new view of reality in your thinking.
If you do this faithfully, your entire reality will begin to change for the better.
Again, because this is so important, when you manifest something positive, such as a book that represents the truth and the answers you are seeking, maintain that book and whatever represents what you want in your life as best you can.  This creates an energy pathway for more of the same to come into your life. It also connects you with the author and all others who are connected to the object and/or information it represents.
This is the only way you can change the patterns in your life. If you want to materialize a better-quality physical experience this is what you do. You bring what you want into your reality. I have done this and always have my favorite, most powerful books at arm's reach.
It was not necessarily easy to bring these books to you. Those who expose ignorance often pay a heavy price and many are shunned or attacked. This is true of people like Edgar Cayce, Nicola Tesla, David Bohm , Robert Jahn of Princeton and myself, William Eastwood.
I urge you to buy whatever books you can comfortably afford from your favorite metaphysical authors. There are many other benefits in doing so. A purchase is an affirmation of your manifesting power and prosperity, and it is a testament of your determination to improve yourself and your life.
Practically and symbolically, correctly made purchases are extremely important, not just to you but also to those who make these metaphysical books available to you.
As a heart pumps blood, the vacuum created in each pulse draws in more blood, and this is how energy behaves. You must give or outflow energy to receive. In religion and spirituality this is behind the Golden Rule concept.
Your most valuable possession will always be yourself. If you do not invest in you, then you are saying that you are not important. Those who do not invest in improving themselves and their abilities, do not draw more (ability, quality, etc.) from the universe.
Learn to manifest quality and value in yourself. Learn the art and science of living a good life and manifesting what you want in life. Bring forth that which you seek.
Paperbacks/eBooks DIRECT FROM MANUFACTURER.
By purchasing through Lulu.com (above) you get these books DIRECTLY FROM THE MANUFACTURER and cut out the middle man!—most reliable source—fastest delivery—lowest price.
---
The human race will be saved!
---
A new unifying principle is the only solution to save humanity from the potential destruction that exists at this time in history.
Our very survival is now at stake, and that is why I am grateful that I can help at this time to make a difference and help to move the human race in the most beneficial direction possible.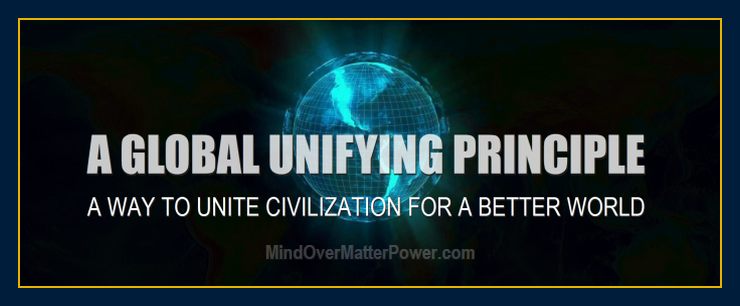 A highly recommended article.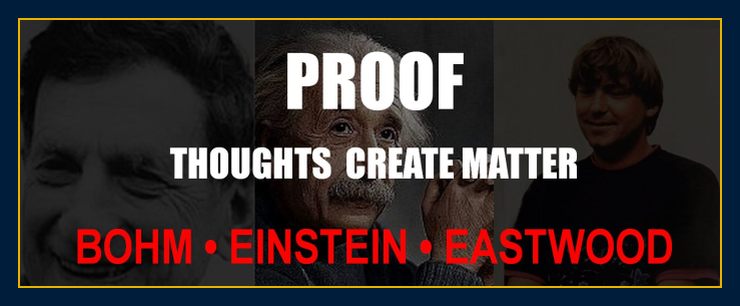 .
Eastwood founded the Altruistic Movement (below).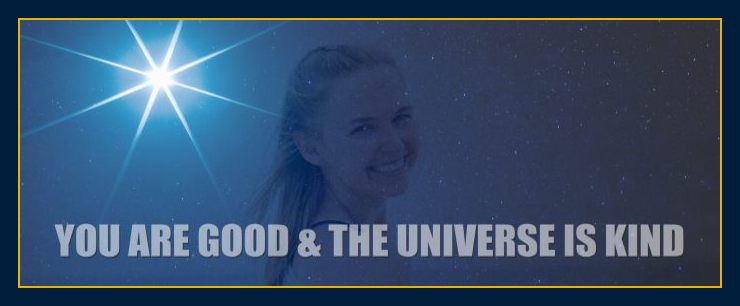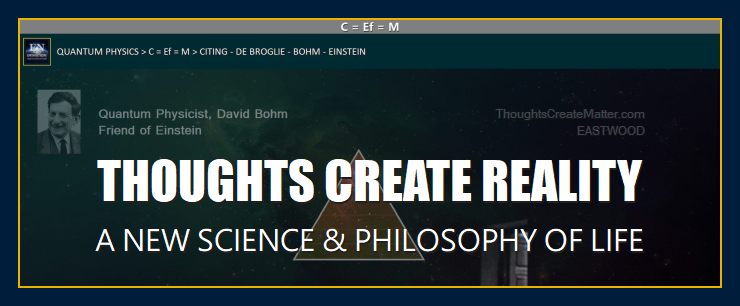 45

EASTWOOD
45 years of research goes into every book
What happened?
---
There are many problems in the world today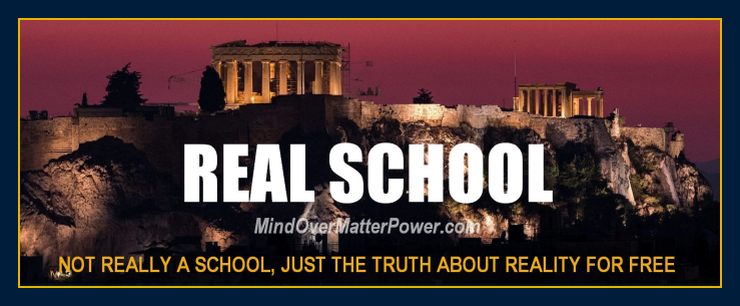 TRANSFORM AND IMPROVE YOUR LIFE IN EVERY POSSIBLE WAY
If you wish to go to the next level and support the improvements that our work is bringing to the world, take a book with you.
---
Help to put an end to starvation in the world... children suffering... human rights violations... conflicts and more by buying a book. (see: EN mission statement).
When you buy a book, consider it a donation helping people around the world (see: Mission Great Civilization).
---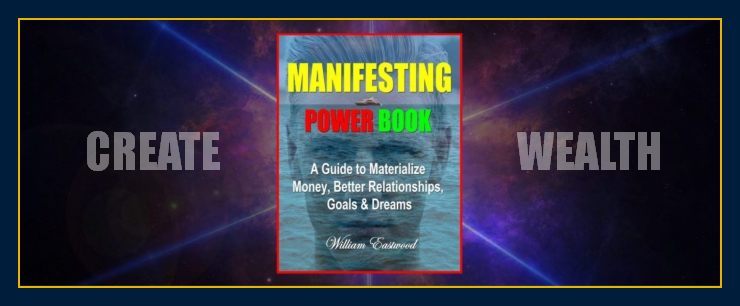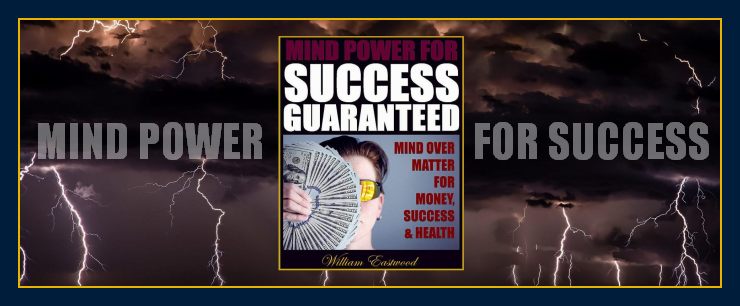 If you are unable to afford a book, the daily affirmation page can get you started on your way to materializing all your goals and aspirations.
Affirmations are the science of reprogramming the mind for success. Everything we have been taught is wrong, yet our beliefs and thinking habits often resist our efforts to change them. This is why our affirmation science is needed. We are providing what the people of the world are asking for.

Click on the spinning globe at the top of any page to go to the day's affirmation page.
These principles are extremely practical.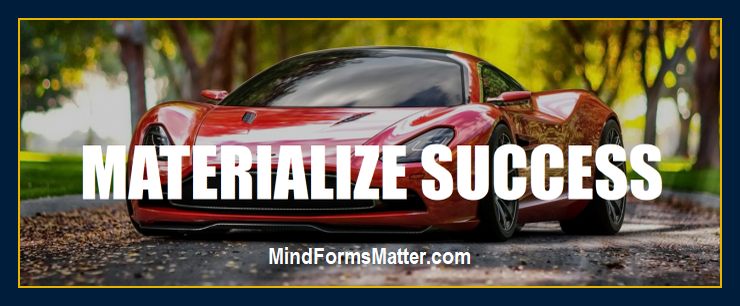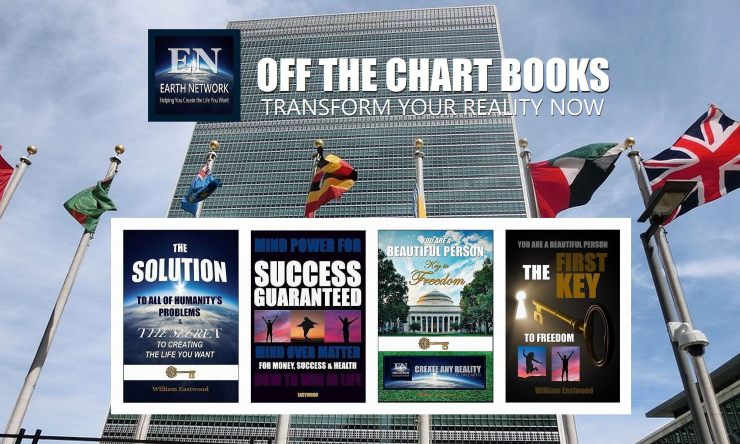 WILLIAM EASTWOOD
Author of Earth Network articles and books.
"I appreciate people supporting my work because I paid a high price to be the first to bring this knowledge to the world.
What do you want to create? Eastwood's methods of achieving goals are based on new scientific paradigm of University of London physicist David Bohm, a former protégé of Einstein's and over 45-years of research and application. These methods work. Begin now to create the reality you have only dreamed of with William Eastwood as your guide.
THE LANGUAGE OF BULLIES, cruelty, and division are products of a deeper entrenched problem in the U.S. in particular. The nation's problems are only symptoms of the actual underlying problem. Read more.
There is a story behind this site and books. There are huge changes taking place in the world. The forerunners are running up against those barriers that prevent progress in the world.
If you have not yet seen our other three sites, please click on the two websites below.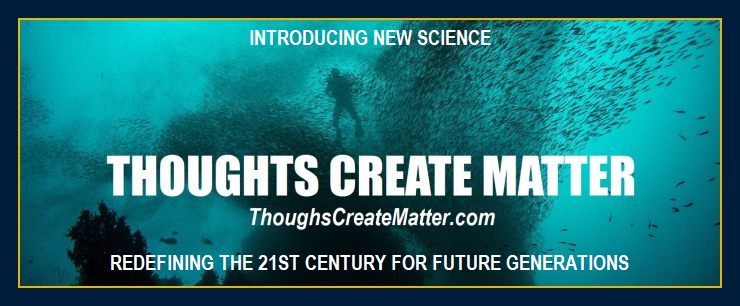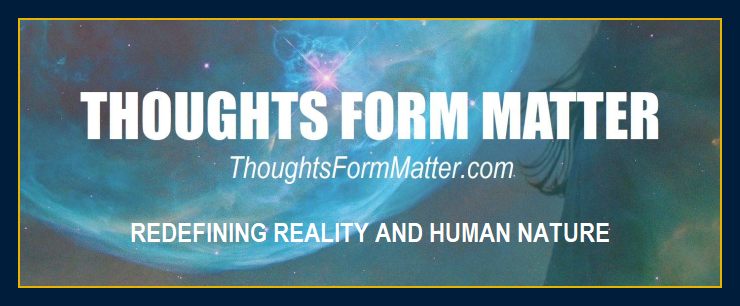 The buttons below go to key pages on our four websites.
---
Click above to learn more
---
For an easy to understand article to put things in perspective, click below.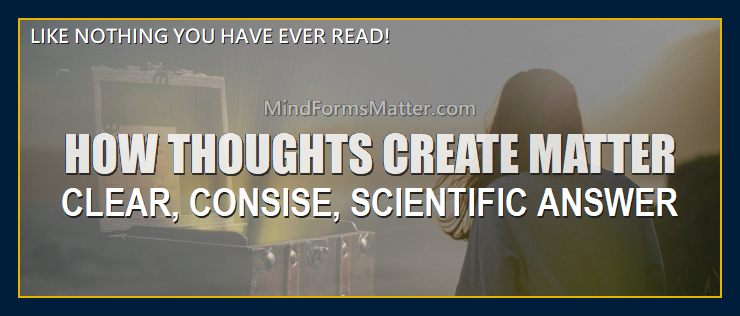 We need to shift the entire world to new thinking, as Einstein points out, to advance and solve our problems.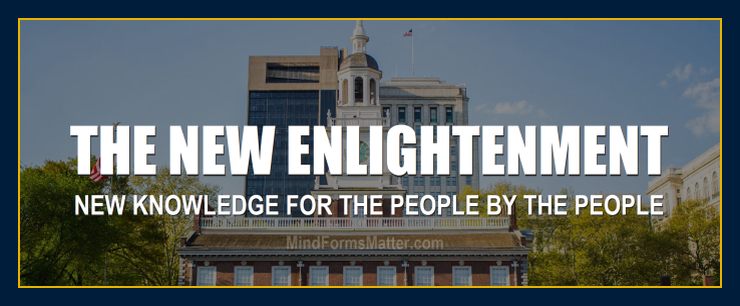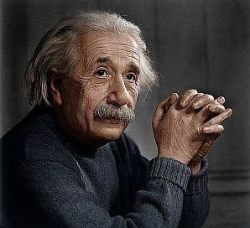 "Great spirits have always encountered violent opposition from mediocre minds."
― Albert Einstein
To change the world you have to interact with the world. If you want to get rid of ignorance, ignorance fights back, even in the U.S.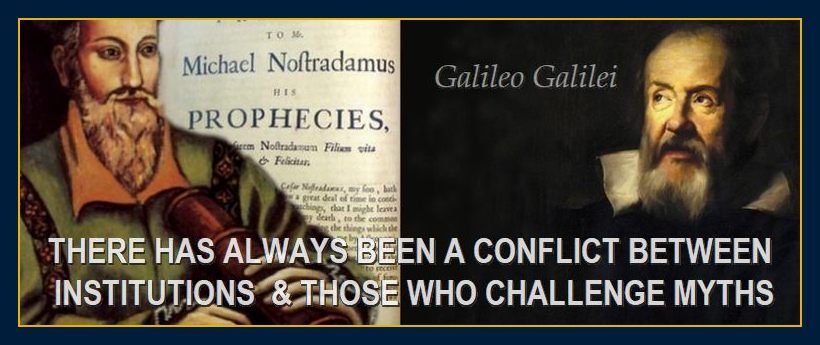 TWO OF 12 POPULAR BOOKS BY WILLIAM EASTWOOD
   
THE FIRST KEY: $3.99 

Phoenix

International 5 STAR Review
Verified Purchase

I have read many reviews on many books which rave about the content. However, this is the book which sets it all out: scientifically describing how we create reality. Go on ,I dare you, pick it up and read it…you won't, no can't , be left in the same place when you have finished it. Essential information is contained within. You have been warned!!
Paperback / eBook DIRECT FROM MANUFACTURER - most reliable source -fastest delivery - lowest price
Are Wildfires Going to Burn the Entire Western U.S.? Will They Change the U.S. Climate?
© Copyright 2021, By: William Eastwood.
Primary article concludes here.
---
FOUR SCIENTIFIC EDUCATIONAL SITES — ONE PHILOSOPHY
A singleAMAZING philosophy!
100's of articles!
4 EN websites!
They are meant to be used together.
Click between them!
Click below for list of articles.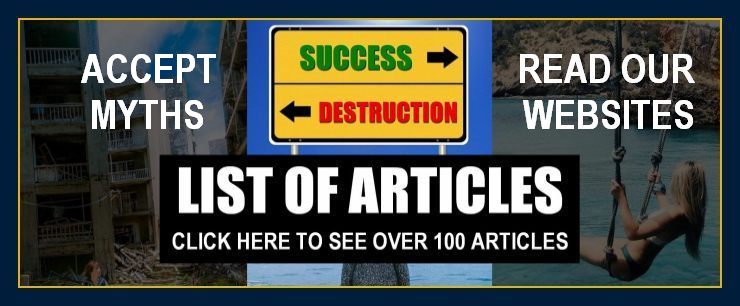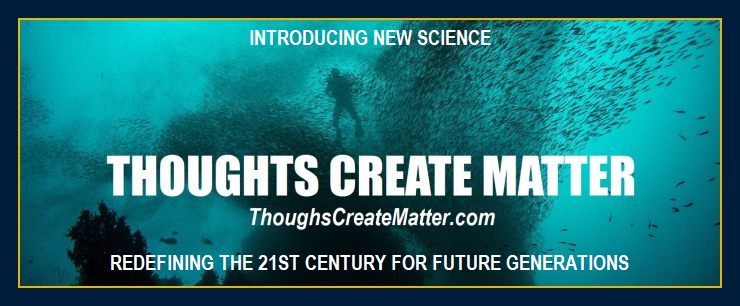 Mind Forms Matter Links
Extended articles of merit

Recommended site: Thoughts create matter
Are Wildfires Going to Burn the Entire Western U.S.? Will They Change the U.S. Climate?
---
Categories: Are wildfires going to burn the entire Western U.S.? Are wildfires so big that they are going to change the U.S. climate? Click on our site & books to learn more.
Wildfires in the Western U.S. are burning at an unprecedented rate. These western fires are so massive they are reaching into the atmosphere at the level jets travel and are changing weather patterns and climate. Instead of the climate determining fire formation, western U.S. fires are determining the climate. These Western fires are already changing the U.S climate.
The concepts conveyed in this website are within these books.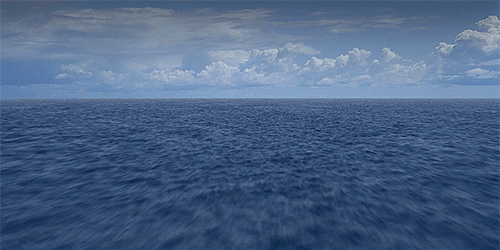 www.MindFormsMatter.com