---

Mind Projects Brain & Reality: You Are in the Hologram: A New Science & David Bohm
---
How does the mind project the brain?
How does the brain project reality?
How am I in my own hologram?
What is the new science and David Bohm?
I will answer these questions now.
You are in your own hologram
---

David Bohm is perhaps the most celebrated physicist in the world.  If he is right, and he is, virtually everyone in the world is trapped in a self-formed paradox — the holographic environment and events their beliefs are projecting. In this way, the entire civilization is thus forced to live in an illusion that creates chaos and division so long as they do not realize they live in a projection that mirrors their beliefs.
You are in your own hologram which you project. Because each person alive projects their own hologram different beliefs project a different reality.
"Each person reads and experiences reality according to what they believe exists. If they hold a view of reality within themselves that is inherently limiting and/or negative, then this inner subjective reality and nothing else is projected outward into events and experiences so that everything conforms with their beliefs. They then cannot see anything outside of their own worldview. In effect, they become blind to any information that would free them from their inner and outer restricted reality.
"The negative focus on perceived enemies or opposition combined with the overlooked and unchecked power of consciousness and focus has been causing the world severe problems for a very long time only because we do not see the obvious."
— William Eastwood
---
ON THIS WEBSITE:
BOHM
According to Albert Einstein's colleague David Bohm, the mind projects the events we then perceive.
EINSTEIN
EASTWOOD
William Eastwood applied Bohm's science to test its ability to solve world problems and help people achieve their goals before Bohm even introduced "Wholeness and the Implicate Order" in 1980, principles used by President Zelenskyy of Ukraine.
"The science is catching up to what I have been telling people for a long, long time.
"And that's good, because we need solutions to world problems, and because I don't try to change people's beliefs. It is up to you what you want to believe and if you think you can use anything we have to offer"
— William Eastwood
PUBLIC VALIDATION
WHERE EVERYONE IS GOING
Bohm's paradigm eliminates contradictions between science and personal human experience
---
Our traditional science tells us that a person's purpose is no more than to procreate to ensure the survival of our species — but many people have spiritual experiences that reveal there is far more meaning and purpose to a person's life — interpreted through their belief system.
Bohm's paradigm says we have an inner reality that forms this world and thus can include personal spiritual experiences and the possibility of thoughts creating reality — experiences which when interpreted through Bohm's science would make perfect sense.
---
"Civilization must be based on a single accurate science in order to heal division and function properly." — William Eastwood
New Science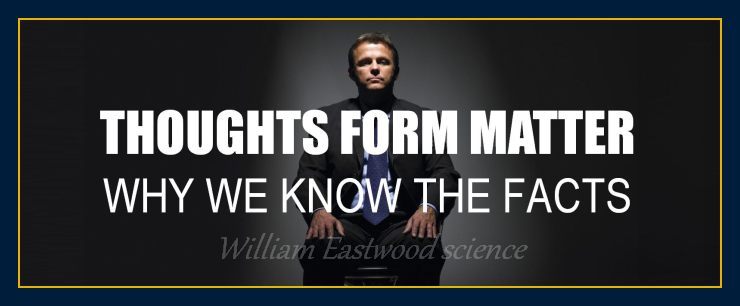 Quantum mechanics tells us observation of the wave selects a specific state out of unlimited probabilities. We see what we want to see or what we believe exists. Observations collapses the wave. This makes proving something this profound especially difficult. Everyone is in their own world, stuck in what they already have decide they believe.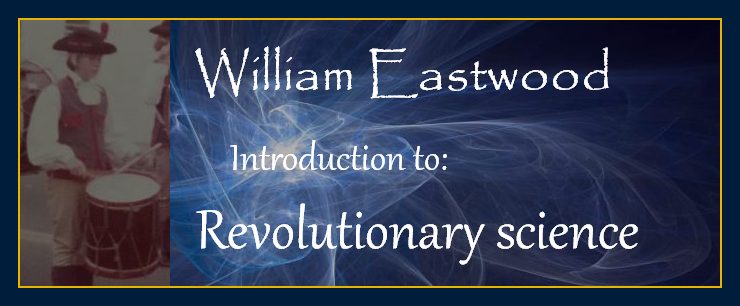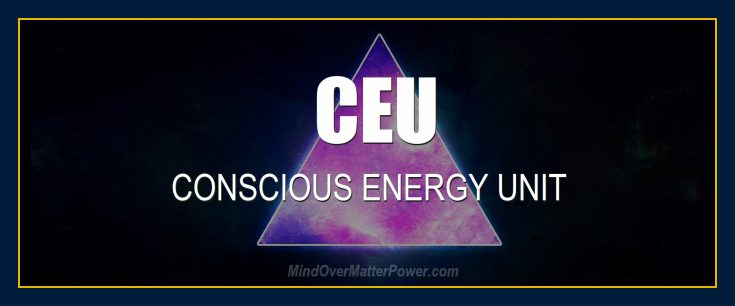 Click above to learn more
CONSCIOUSNESS IS A STATE OF MATTER: MIT
---
"Everything we call real is made of things that cannot be regarded as real. If quantum mechanics hasn't profoundly shocked you yet, you don't understand it well enough."
― Neils Bohr, Nobel Prize winner father of quantum mechanics.
---
Quantum physics is simply the study of life. It only seems strange because our civilization is completely ignorant as to the true nature of reality.
Quantum energy is consciousness. Consciousness not only forms its substance into personality, events, matter and reality, it does not obey the local laws of the mechanistic paradigm on which our civilization is based.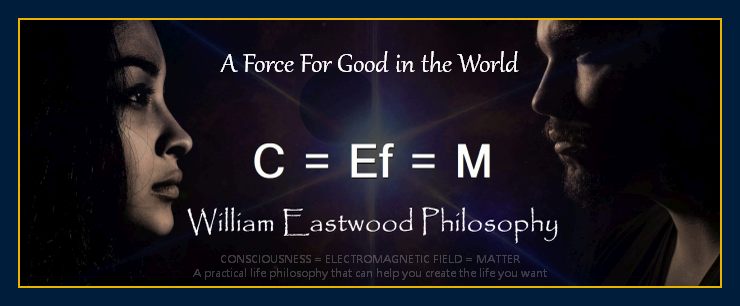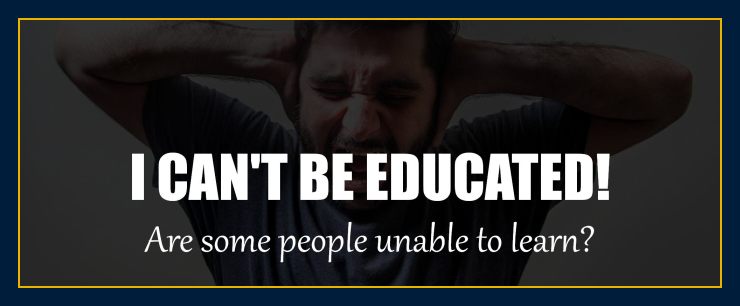 A new science and David Bohm: Your mind projects your brain and reality
---
While most people know that a hologram is a three-dimensional image projected into space with the aid of a laser, few of us realize that our environment and life are a holographic projection of the mind. We are, in effect, dreaming earth and all that we experience. This is repeated with each person, and only what we agree on is shared.
If you shatter a holographic lens, the tiniest piece of glass holographic film will still project the image the entire film projects. The universe is the same in that the entire universe is enfolded in each consciousness and is projected outward as an apparent separate physical world. The universe is to you as the whole is to the piece of holographic film. The universe is enfolded within you, and you project it out from you as your physical environment.
The nature of the projection
---
Every person on earth projects their own physical environment and everything that goes with it, good or bad. However, to make things more complex, anything that you are currently not perceiving does not exist in your projection. If you do not see the house down the street, it does not exist in your projection. When you do see it, it will exist. 
In other words, there is not one complete earth you project. The earth does not exist as a completed object for anyone. You project only that which one or more of your five senses register, such as the pressure you feel while seated, the sounds you hear and everything in your current cone of vision. What you are currently perceiving is what is in your hologram, no more and no less.
It is a simple and logical concept, yet it may seem confusing and alien only because you may be accustomed to collective belief. The facts you have been taught to believe in, however, are also projections of the mind. Consciousness forms itself into matter in the same way the wave state forms an electron when a scientist observes it. The energy of collective belief is what forms the apparent continuity of facts as they seem to exist in our environment. Those facts have us all hypnotized into believing in one physical earth.
Highly practical instant magic
---
The practical magical power within you in this moment can be relied upon to change any situation, regardless of what it is or how boxed in you seem to be.
In simple terms, everything is energy. If your thoughts are positive they will manifest positive events. Joy, for example, can transform your life.
All time is simultaneous. Through emotional association we can activate cellular memory playback of times when we were young and in a spring rain in a natural garden paradise of our own making or whatever is most impactful to us. Our body's cellular past memory bank can bring the full reality of any such "past" moment into the present. This is because the past is still alive and real to the body consciousness which transcends time limitations.
Your power to create incredibly positive events immediately is within you right now in this moment. The beauty and power of the universe is at your mental fingertips. Through willpower or dreams you can also activate cellular memory.
The power of creation is in your mind and body I use beautiful music with my affirmations late every night to put myself in truly magical spaces. From there I can manifest anything because my soul is fully responsive and creates my reality. It creates events for me according to the affirmations I repeat. It also creates whatever probable event most closely matches my biological memory which I have activated. Physically, I actually become younger and I gear myself to more of the same kind of physical experiences as I recalled from my past. Doing so regularly changes everything in my life very dramatically.
Your beliefs determine how well you are able to do this. Use this site and my daily affirmation post to help you expand and electrify your highest spiritual thoughts. It is not going to hurt you to look at affirmations once or twice a day, and if you like it like I do, all the time. Then you will be transformed! Your life will change for the better.
Read more... (amazing true story)
This power can be directed to activate probabilities, both private and public. (Click here or below to see how this is done.)
A plan and means to activate a new path for humanity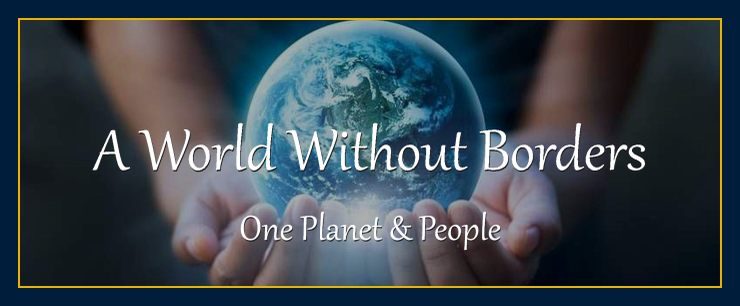 Click above to learn more
Click above to learn more
How does the mind project the brain and reality?
---
The finer energy of consciousness is still too difficult to detect with our current technology, yet consciousness forms electromagnetic energy which in turn forms particles. The mind, being consciousness, thus creates / projects the brain.
The brain projects reality in the same way a holographic suit can create an experience that seems somewhat real. We all see the mind projecting reality when we are in a dream and do not realize we are dreaming. Can you not close your eyes right now and see images of physical objects? These images are composed of the same substance as matter, only the intensity is less.
You can understand that you are in your own hologram if you have ever been in the center of a dream with an environment surrounding you, in which case your mind is projecting that environment. That projection is energy, which is exactly what matter is.
You can see images on your two-dimensional TV screen. Imagine a three-dimensional grid around you. Rather than see little dots on a flat screen, you see little conscious units light up as disturbances at each point on this grid.
Those disturbances are many millions of times smaller than electrons and form electrons. In the same way, conscious forms the virtual particles scientists observe in the Zero Point Field vacuum.
Although official worldviews and mainstream science are now a new and destructive religion, quantum physics is at least moving in the right direction. However, quantum mechanics is only a launching platform into a new field of science we are bringing to you. Our books and articles will explain.
Our multidimensional reality is far greater and more fantastic than almost anyone realizes.
The mind projects the brain and reality. You are in a hologram. The new science and David Bohm.