---

HELP, I AM LOST & ALONE! How Do I Get Out of the Confusion & Chaos?
---
Help, I am lost and alone. 
How do I get out of the confusion?
How do I get out of the chaos?
I will answer these questions now
Help, I am lost and alone
---
If you are lost and alone or need help for any reason you can alter your destiny immediately. Every thought you have affects all those who know you. Every thought can cause doors to open you do not even know exist.
When I was lost and alone, I began saying affirmations and things immediately improved. This is not something that works if you doubt the process, so there are some requirements. There are over one hundred articles on EN websites that can help you to create beneficial experiences that lead to fulfillment of your every wish.
Thoughts are electromagnetic energy that go out and do your will. They can attract positive events that lead you out of your difficulty. Keep your energy high and think about the most positive events in your life while expecting more positive things to happen.
Matter and thoughts are both composed of electromagnetic energy. Thoughts form matter.
NBC NEWS REPORT: Universe is conscious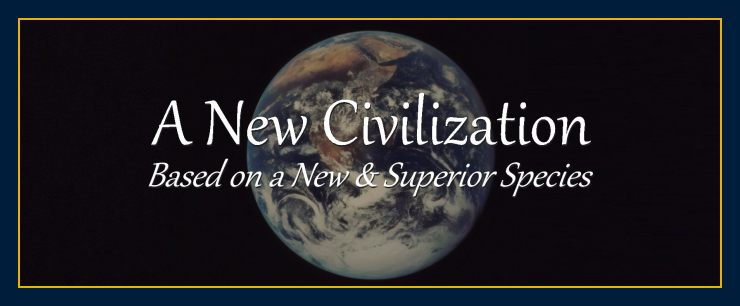 Click above to learn more
CONSCIOUSNESS IS A STATE OF MATTER: MIT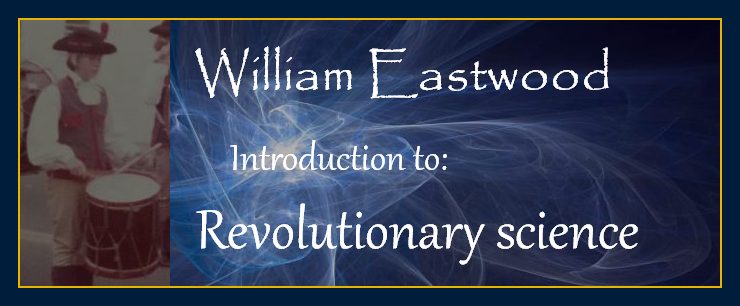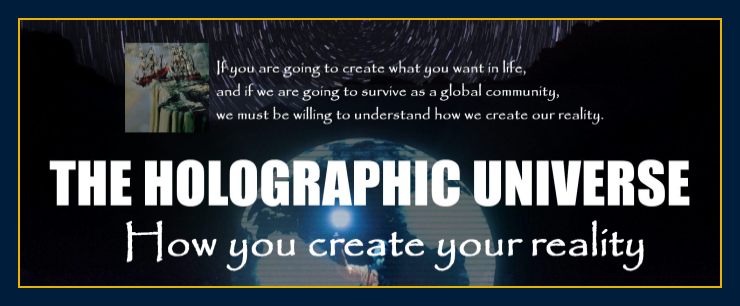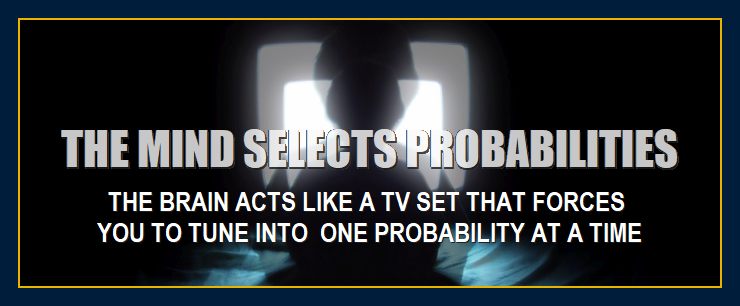 How do I get out of the chaos and confusion?
---
Because most of us do not understand that our thoughts create our reality, we do not take responsibility for our thinking and emotional states. That is why we get lost and alone in the chaos and confusion in the first place.
Few people understand that whatever we focus on we create more of. As a result, we allow ourselves to dwell on negative aspects in our life. The question then becomes what do we think and do to get out of the chaos and confusion?
Because our focus manifests, and because of a civilization-wide negative view of reality and human nature that we inherit during our domestication, we create all the personal and collective problems we then try unsuccessfully to escape.
The way to get out of the confusion and chaos is to first understand that your beliefs, thoughts and emotions create your reality and then apply the principle by improving all three. This does not have to be difficult to do. Positive thinking has its own reward built in.
Changed emotional states will have an immediate effect. I would advise you to read "Quantum Doors."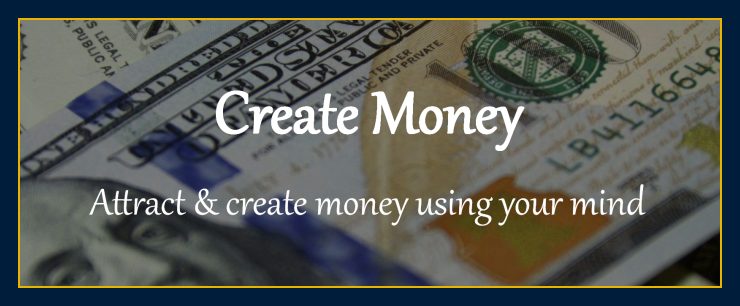 Negative emotional states are your worst enemy
---
Many judge themselves harshly and take on the role of a being a victim. Often, we feel we are a victim of social situations we cannot control.
The guilt we may feel is compounded by the fact that we do not feel we can change the situation we are in. This leads to frustration and helplessness and a feeling of being stuck in life. This is the predicament many people are in.
Realize you are a beautiful person and begin to raise your energy to create coincidences that lead you out of being lost and alone.
Base your life on your power and ability
---
Humans require a sense of natural power, to feel in control of experience. We have lost our natural sense of power because of our two primary myths.
Civilization is based on distrust of human nature.
We are completely unaware of the of the fact that our thoughts manifest as our reality literally.
Scroll down to continue reading article.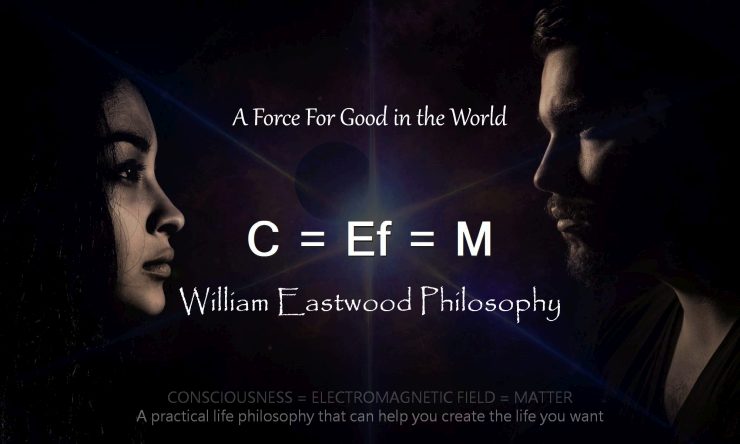 MULTI-SITE FEATURED ARTICLES & BOOKS
Four Earth Network websites
---
FOUR SCIENTIFIC EDUCATIONAL SITES WITH ONE PHILOSOPHY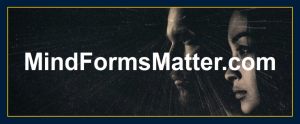 A singleAMAZING philosophy!
100's of articles!
4 EN websites!
They are meant to be used together.
Click between them!
Click above to learn more
CONSCIOUSNESS IS A STATE OF MATTER: MIT
Two misconceptions lead to our problems
We do not understand that our thoughts create our reality.
A misreading of our basic nature according to centuries-long myths.
As a civilization we do not understand that our definitions manifest as behavior. Because those definitions are false and negative, they result in an artificial self.
We need to understand our nature and the fact that that the consciousness of which we are all composed is altruistic.
Our civilization, institutions and philosophies create enormous shame and guilt.
There is no awareness of or accountability for the fact that a artificial guilt will manifest physically.
Mainstream social belief and opinion are entrenched in materialism that precludes the possibility of consciousness creating matter.
Criminal and other lesser behaviors are a manifestation of the core belief of the society (human unworthiness in particular).
Not much in existence is more powerful than a core belief of an entire civilization. As a result, the concept of unworthiness manifests as artificial guilt which manifests as undesirable behavior.
Threats are believed to exist everywhere. Insurance seems to be a necessity. Everything is about protecting oneself from perceived dangers that exists within and without.
Extremely potent negative convictions manifest as experience that is taken as being too obvious to question. Therefore, the faulty conviction is an invisible belief and we don't recognize it as an error. We cannot solve a problem we are unaware of.
 The person holding the core belief that human nature is unworthy is typically incapable of realizing that it is a belief, and instead considers it a fact of existence.
 Experts who are most heavily scripted in the mainstream beliefs of society begin with an unquestionable premise based on Darwin's savage evolutionary animal overlaid with and cleaved to religion's sinful self.
Freudian philosophy adds in a mortifying motivation based on so-called sexual perversion and a hypothesized twisted early childhood neuroses.
These are about the worst possible myths a society or civilization could create. They do more damage than just about anything else could.
 These shaming myths generate poor behavior and every manner of problem which are then taken as evidence that the myths are instead facts of existence – proof of the original proposition.
These shaming and disempowering myths are cult-like and lead to authoritarianism and the formation of the inner judge and victim. These myths lead to virtually all our other failures as a civilization, from crime, greed, corrupt politics, failed institutions, a police state, mass incarceration, to every type of psychological disorder.
The origin of this put-down of human nature is in ancient religion which is carried over into Darwinism and Freudian philosophy.
"The Solution…" addresses the deeper programming that holds the world back.
45

William Eastwood's 45-years of research brings you the solution to world problems and what you want in life!
Create the life you want with a book that can solve all problems, both public and private
---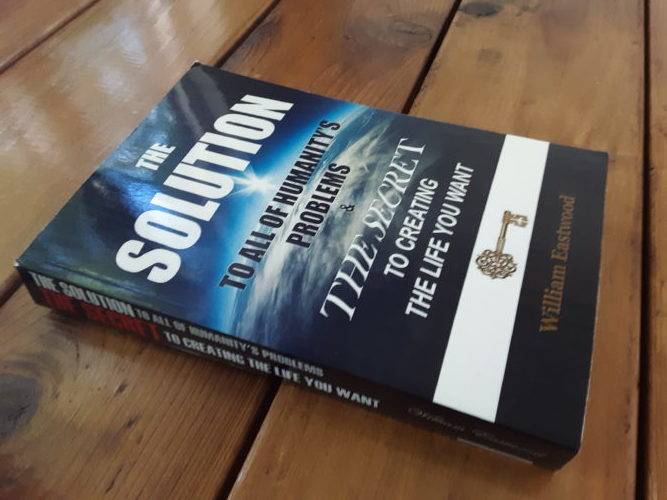 Laws designed to protect us from ourselves
Excessive laws are a symptom of the problem. When humans are seen as being untrustworthy the solution seems to be to pass a law.
Every manner of law exists to protect us from ourselves. But what really happens is that we block our path in life and criminalize our society. Ultimately a large percentage of the population is viewed as being untrustworthy because they are in prison.
As baffled as I am by the many demonstrations of ignorance and hostility that I see everywhere I go, as a philosopher and self-educated individual, I have always known the reason why people are the way they are.
Most do not understand that their beliefs filter their perception on a conscious and subconscious level and produce the results believed in. Typically, they will complain about human nature and how wrong everyone is, but they will not recognize that the error in judgment is emanating from their own psyche and ignorance. 
They judge others negatively while lacking an understanding that they perpetuate what they focus on and believe in. The negative focus thus leads them deeper and deeper into difficulty and chaos.
We have read nature through the false lens of Darwinism and a cold and cruel mechanistic universe. When we do that, we create false selves that seem to portray the reality we falsely believe exist.
We create an inner judge and victim as we mature into adults
When we internalize our ancestor's belief system as we grow up, we develop a harsh inner judge and victim role. When we get the message from society and our institutions that something is wrong with us, we create artificial guilt.
Artificial guilt is a guilt that is groundless and based on a kind of inferiority complex or issues we shouldn't feel guilty about.
Guilt, fear and other debilitating emotions tend to crush our spirit and manifest experiences that bring about more of the same.  We become trapped in a repeating negative life pattern we cannot escape because the culture has no knowledge of the problem nor offers a means to solve it.
In consequence, many people develop authoritarian consciousness focused on those whom we blame for our problems. You feel a need to punish those who have hurt us be it society or other authoritarians. This leads to violent outbreaks.
Read "The Solution…" for more information.
Click above to learn more
Click above to learn more
How do I get out of the confusion and chaos?
Distinguish yourself from those who believe they are victims of their own life, physical reality, other people, circumstances and everything under the sun. Change your worldview, become positive and own your power over all situations.
We are good species; we are an amazing species. You are a beautiful person. On the inside we all are good souls, however false our beliefs may be, and resulting behavior.
Quantum mechanics and some of the world's greatest minds are revealing the true nature of reality. Quantum physics is simply the study of life.
Awareness of the problem is the first step. The entire civilization must progress to a new level of consciousness and heal the human psyche.
"The most important decision we make," Einstein said, "is whether we believe we live in a friendly or a hostile universe."
When we are depressed, the universe is random and thus often belligerent. It's unsympathetic. It's cruel. And we are mere victims to it.
There are some people who go their whole lives holding this core belief, and they might not even be aware of it. They live as though they are victims to their circumstances. The world, to them, desperately wants to hurt them.
To be free we must each begin a learning journey.
As soon as we realize that we create our facts about human nature and realize that human nature is good, not bad, the problems of our world will begin to dissipate.
We must learn a new paradigm and operated at a higher level of consciousness.
Help change the world or get help
---
No one path leads to your best future. Try various pages. Tell me how you want to help change the world. Or, if you have an idea or need help, let me know how I can help you.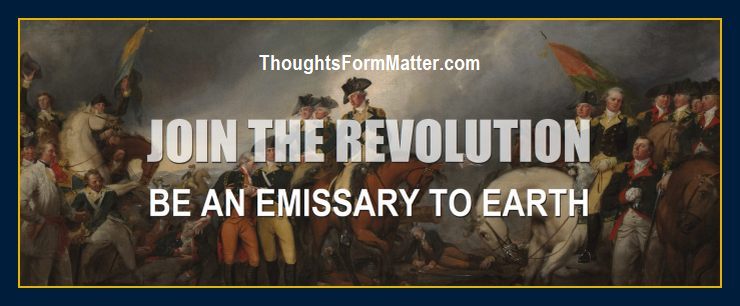 The magical investment value of books and affirmations
---
You are like a bank vault filled with money, gold and precious jewels. Every positive thought is a deposit. Every negative thought is a withdrawal. Your life is the interest. Shallow positive thoughts are like gold plated jewels and play money. Wisdom and understanding combined with solid belief and quality affirmations are like solid 24 karat gold and real diamonds. These are the thoughts that build integrity and value and procure high return on investment.
Every object in your environment is an extension of your energy. A physical book is a connection to the part of your inner self that "created" the book and understands the content. A book on a table next to you connects you to all those people who hold the knowledge associated with the book.
Every object around you is a holographic projection of your mind that connects you to the innermost portion of your soul that creates them.
If you want to break old patterns and habits of perception, bring books full of light and affirmations into your life and remain centered on what they represent — the truth you are bringing out within yourself by having them in your presence. Once you materialize something in your life, an energy pathway through which the object or event is created and maintained continues to exist, even when the object or event is long-gone.
A single affirmation is only a small deposit, but wealth and prosperity can only be built a single thought or act at a time. A mind that thinks in affirmations transforms everything it touches to gold. You begin the journey by surrounding yourself with good books. When you do that, everything around you speaks quality and intelligent love — the invisible infinite potential of which you are composed. That includes the qualities of prosperity, natural power, right and integrity.
Force yourself to continuously review beneficial concepts to keep them alive in your mind. Develop a realistic positive attitude. Keep your metaphysical books open to highlighted material and review it every day. Find something important to focus on daily. Rescript your mind one thought at a time; and when you do, commit to going all the way. Half-truths are like coal wrapped in holiday paper. Adopt a baseline of non-linear time thinking.
If you do this faithfully, your entire reality will begin to change for the better.
Again, because this is so important, when you manifest something positive, such as a book that represents the truth and the answers you are seeking, maintain that book and whatever represents what you want in your life as best you can.  This creates an energy pathway for more of the same to come through into your life. It also connects you with the author and all others who are connected to the object and/or information it represents.
To keep concepts alive, repeat them in your mind over and over again. This is how you rescript your mind and change your reality. Our audio book — "How Do I Make this the Best Day Possible —  Manifest While You Sleep" — is the perfect tool to reprogram your mind with everything you want to invite into your self and life. Just listen to it while you are going to sleep and you will have technicolor dreams of your most sacrosanct ambitions. Your unlimited potential is 100% a factor of what you input — the investment through whose interest will be the life you were meant to live.
This is the only way you can change the patterns in your life. If you want to materialize a better-quality physical experience, this is what you do. You bring what you want into your reality through your thoughts. I have done this, and I always have my favorite, most powerful books at arm's reach. I constantly review key points. You may want to create a kind of pulpit (as I have done) where you can keep books open to pages with highlighted text.
I urge you to buy whatever books you can comfortably afford from your favorite metaphysical authors. There are many other benefits in doing so. A purchase is an affirmation of your manifesting power and prosperity, and it is a testament of your determination to improve yourself and your life.
Practically and symbolically, correctly made purchases are extremely important, not just to you, but to all those who make these metaphysical books available to you.
As a heart pumps blood, the vacuum created in each pulse draws in more blood, and this is how energy behaves. You must give or outflow energy to receive. In religion and spirituality, this is behind the Golden Rule concept.
Your most valuable possession will always be yourself. If you do not invest in you, then you are saying that you are not important. Those who do not invest in improving themselves and their abilities, do not draw more (ability, quality, etc.) from the universe.
Learn to manifest quality and value in yourself. Learn the art and science of living a good life and manifesting what you want in life. Bring forth that which you seek.
When we awaken to our true nature, we begin to realize that we are supported and graced by an altruistic consciousness of which we are a part. When we become aware of how the universe works, we begin to notice how the universe bends in our direction and works to our advantage. We realize that from our best feelings, thoughts, intents and expectations flow fortunate, synchronistic events.
An entirely new worldview begins to set in. This is when an unquenchable thirst for positive metaphysical concepts will overtake you. The sacred tonic of fulfillment is the highest level thinking of which you are capable. Affirmations are the elixir of happiness, achievement and dreams, from which flows a greater fulfillment than we can imagine in our most wondrous moments.
45

years of research has been put into a collection of powerful world-changing books that show you how to use Internal Science to create what you want in life.
"I WILL TELL YOU HOW YOU CAN CREATE ANYTHING YOU WANT"
---
"There are ways to use this science to make money. Wealth and personal safety are easy. I owned three large historic homes on the coast of Maine in 1985, at age 22, because this philosophy WORKS LIKE MAGIC!"
The secrets in all my books can be used to achieve any goal, no matter what it is. Every book is loaded with tips, secrets and insights that will help you to manifest your goals and dreams. Nothing is a higher priority than your own self and life. The path to your dreams is right here.
Click image for available William Eastwood books
By purchasing through our trusted book manufacturer (Lulu.com) you get these books DIRECTLY FROM THE MANUFACTURER.
Your beliefs must also support the possibility of having what you want. Any assumption is a belief. "Murphy's law" is a common hindering assumption held by people who say that their positive thinking does not work. In its simplest form, Murphy's Law states: If anything can go wrong, it will. You may think, "if it is something good, it is hard to get and if it is something I want, someone will try to take it from me." These are the kind of assumptions are invisible barriers to success that you want to reject and dismiss. But you need to know how to do that.
Introduction: Einstein, Bohm and Eastwood. ThoughtsFormMatter.com
Overview of the science. ThoughtsCreateMatter.com
C = Ef = M  ThoughtsCreateMatter.com
Holographic reality: Events are a projection of your mind. ThoughtsCreateMatter.com
A new science and philosophy of life. ThoughtsCreateMatter.com
Why science and religion told us our thoughts do not create our reality. MindFormsMatter.com
There are no solid particles. MindFormsMatter.com
Exactly how thoughts create reality. MindFormsMatter.com
Secrets of the universe unveiled — Creation is continuous. ThoughtsFormMatter.com
The Altruistic Movement. ThoughtsFormMatter.com
The New Enlightenment. MindFormsMatter.com
The world is your creation; you can have anything you want.  MindOverMatterPower.com
Eastwood: Universal author and free international philosophy; lineage, true story, interview documentation. ThoughtsCreateMatter.com
An  Einstein-Rosen Bridge has been opened! Time travel Colorado & what it has revealed about our future. ThoughtsCreateMatter.com
Secret Wisdom Books by William Eastwood. Lulu.com
HELP, I AM LOST & ALONE! How Do I Get Out of the Confusion & Chaos?
---
© Copyright 2020, 2021, 2022, By William Eastwood.
Primary article concludes here.
Four FREE Earth Network websites and over 100 articles
---
FOUR SCIENTIFIC EDUCATIONAL SITES — ONE PHILOSOPHY
A singleAMAZING philosophy!
100's of articles!
4 EN websites!
They are meant to be used together.
Click between them!
45

EASTWOOD
45 years of research goes into every book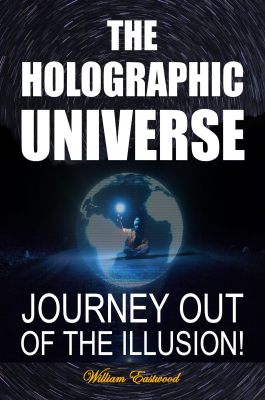 By purchasing through Lulu.com (above) you get these books DIRECTLY FROM THE MANUFACTURER and cut out the middleman! — most reliable source — fastest delivery — lowest price.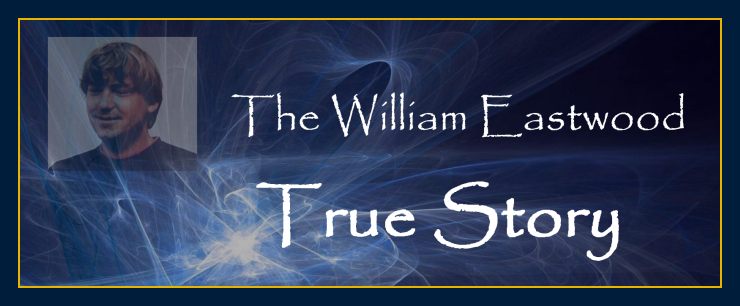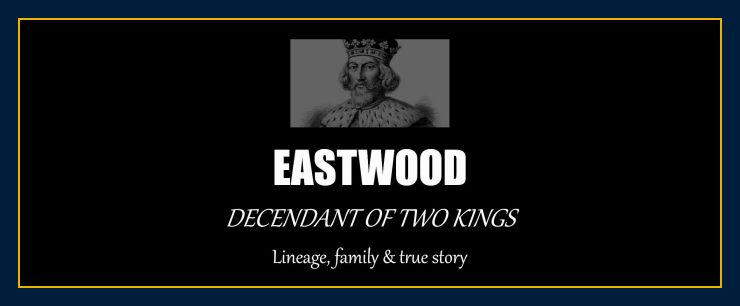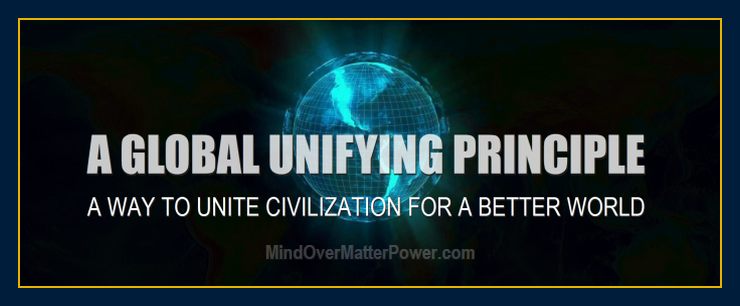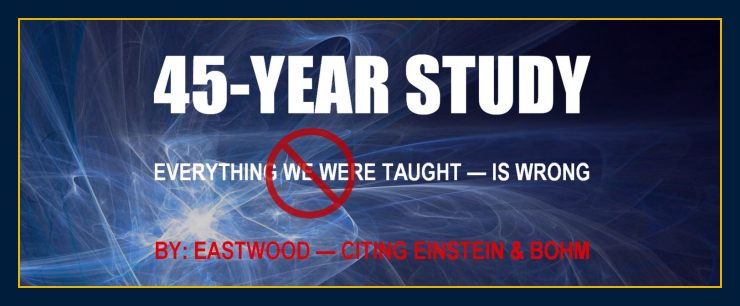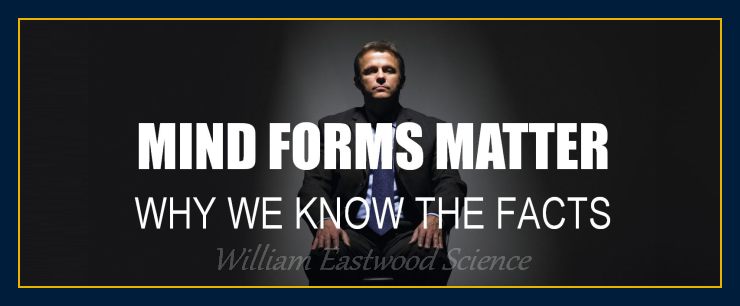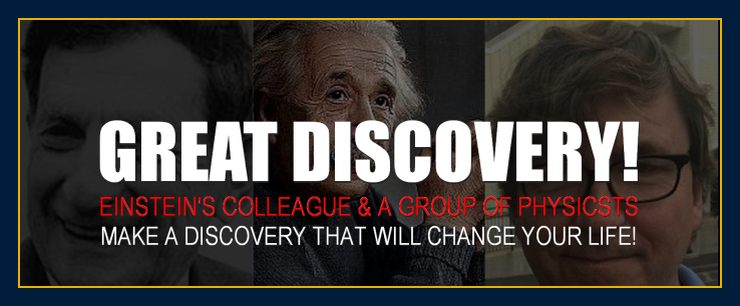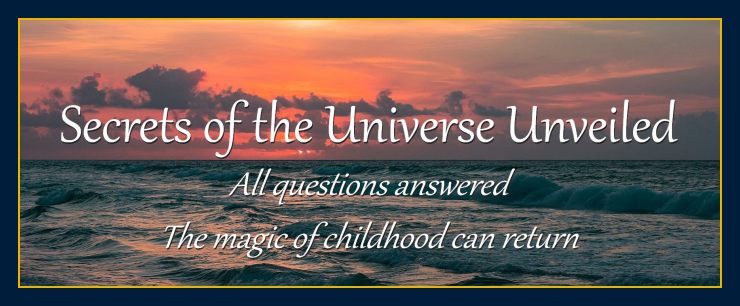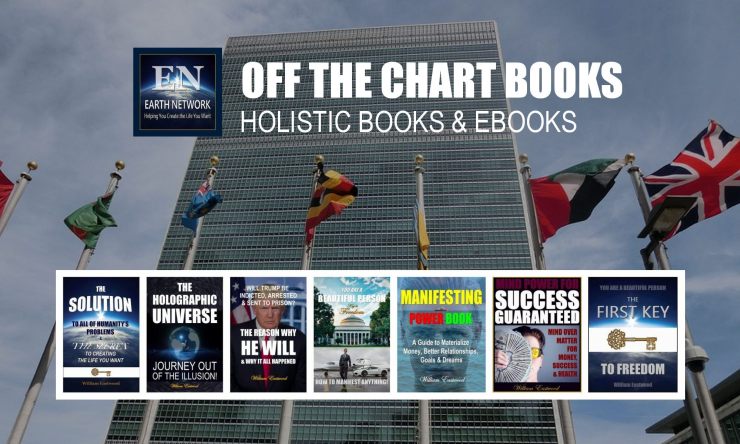 Our paperbacks / eBooks DIRECT FROM MANUFACTURER - most reliable source - fastest delivery - lowest price.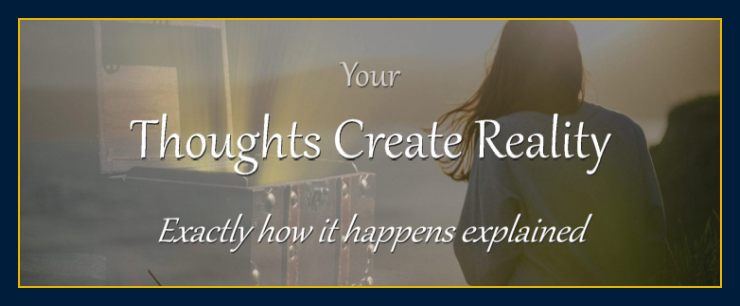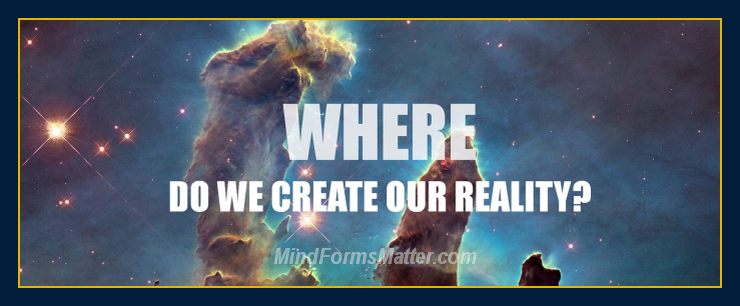 While the new theories are often attacked by holdouts, those who argue against the new findings cannot answer basic questions about the nature of reality.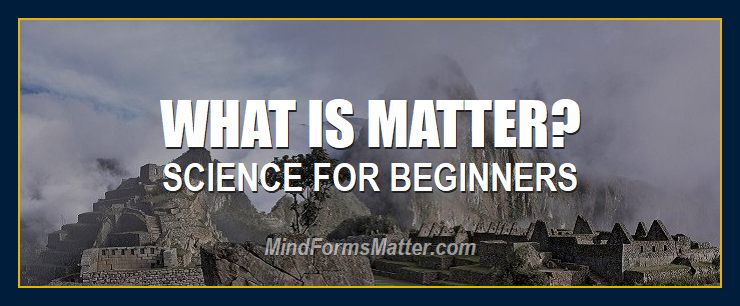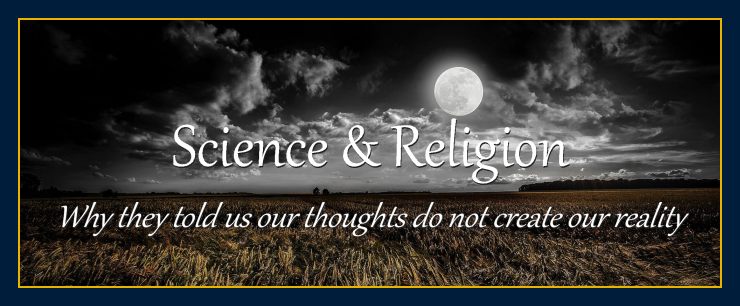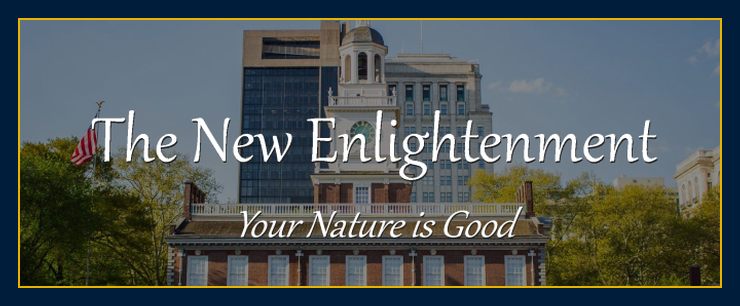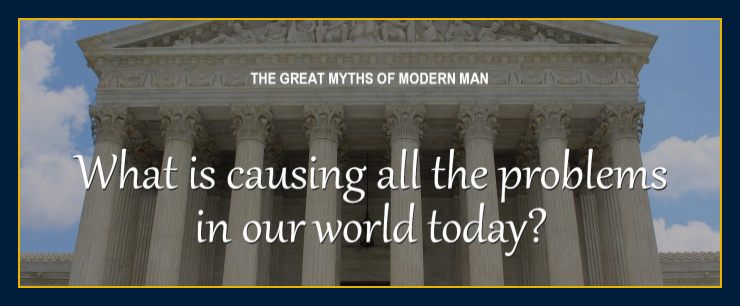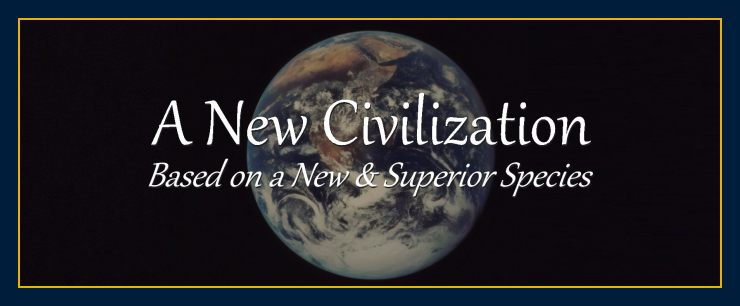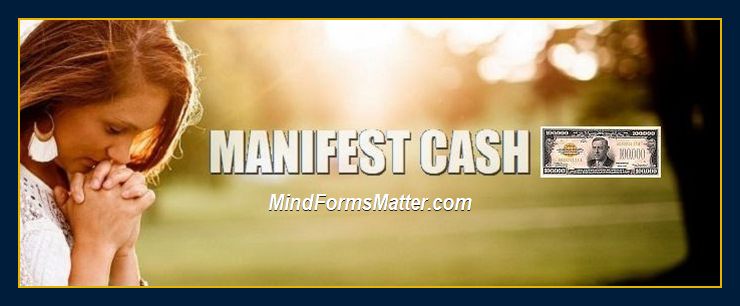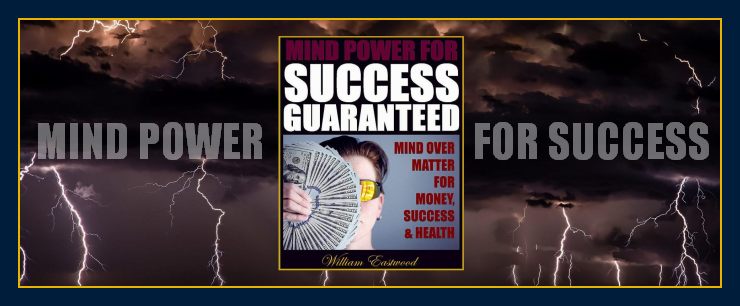 .
An original film.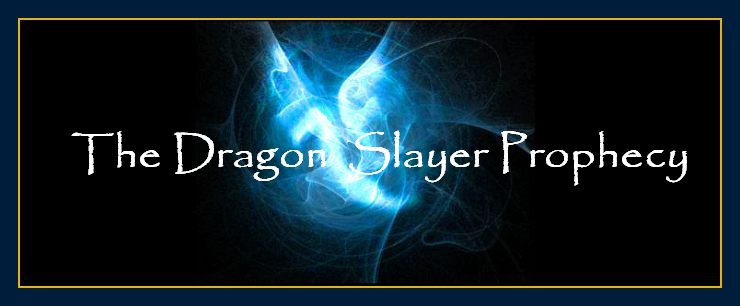 William Eastwood at age seven.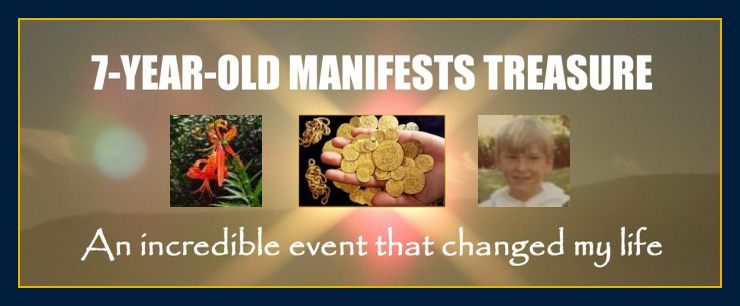 GLOBAL CONFLICT RESOLUTION
We are not just complaining.
We are not strictly theoretical.
We are engaged.
We are solving world problems.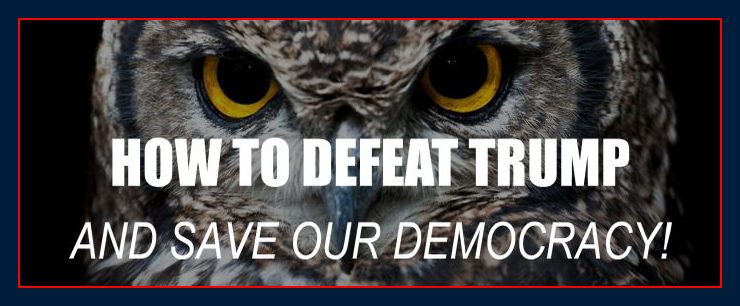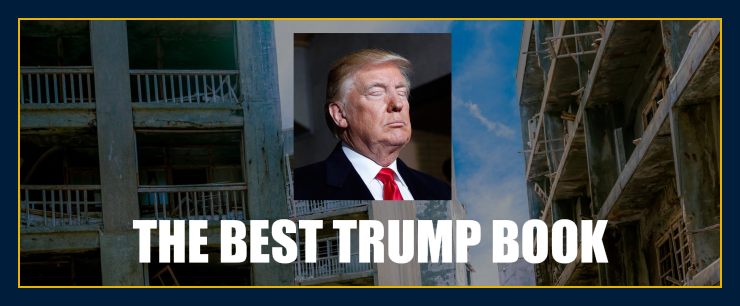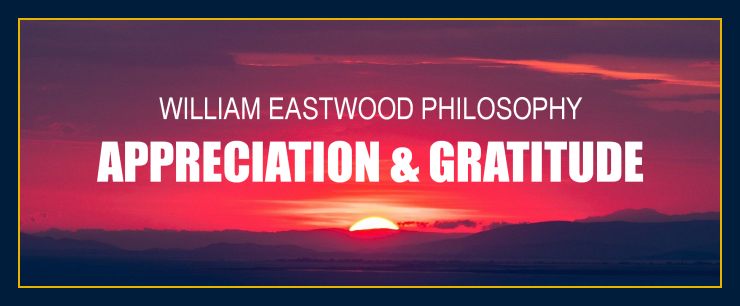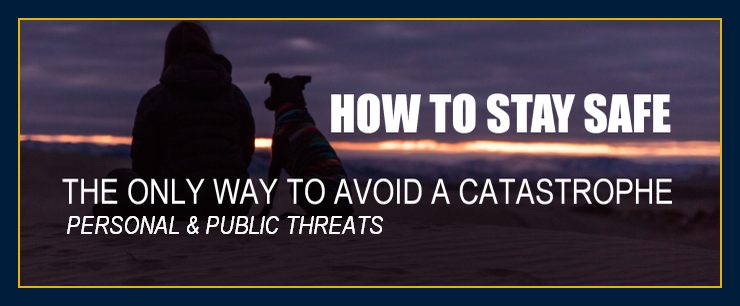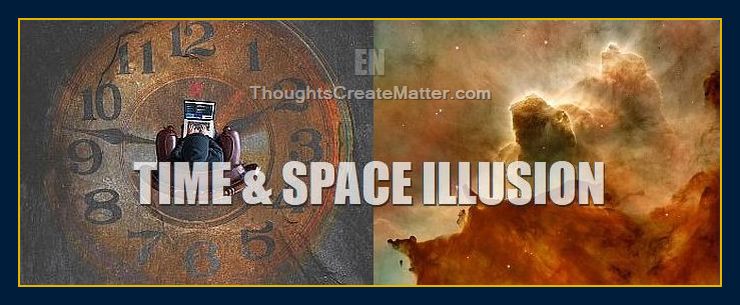 BOOKS
EASTWOOD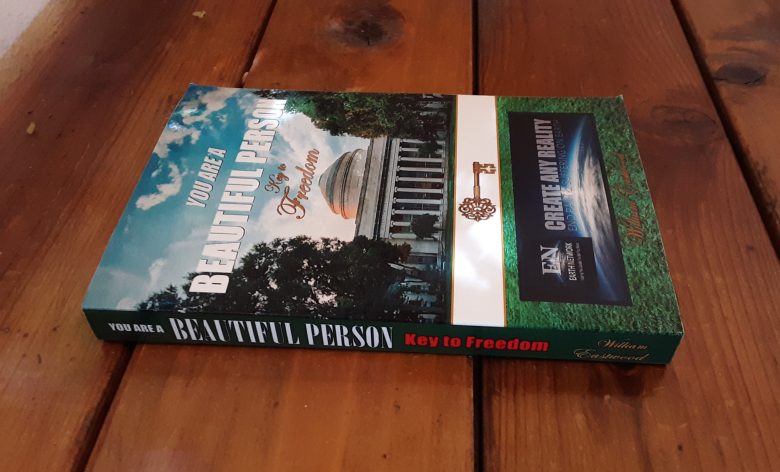 By purchasing through Lulu.com (above) you get these books DIRECTLY FROM THE MANUFACTURER and cut out the middleman! — most reliable source — fastest delivery — lowest price.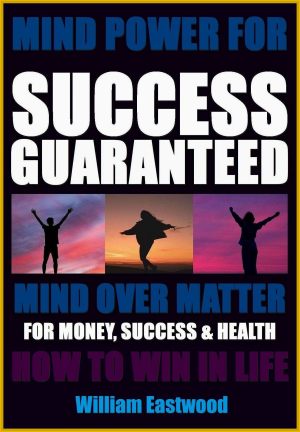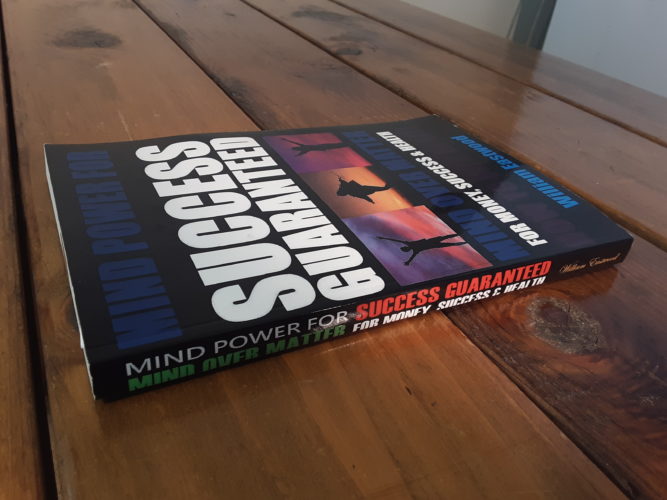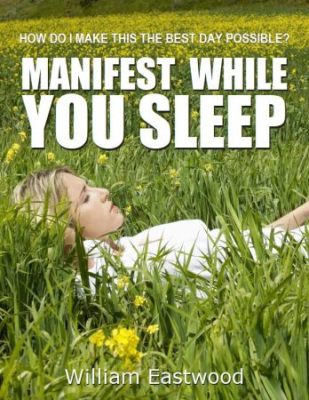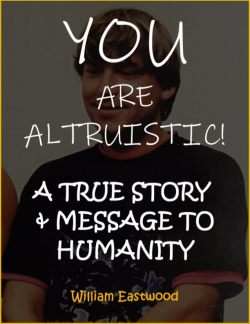 ---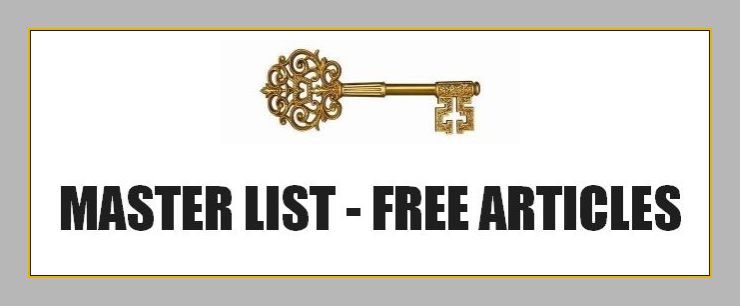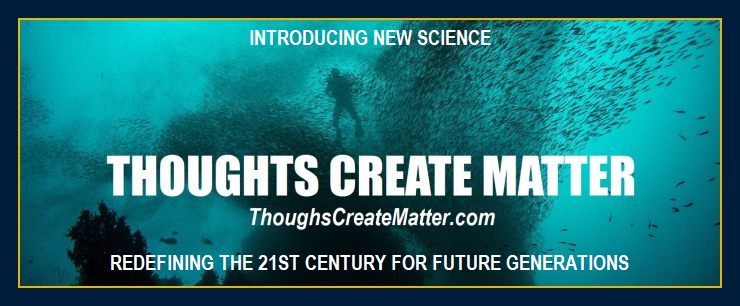 Mind Forms Matter Links
Extended articles of merit

Recommended site: Thoughts create matter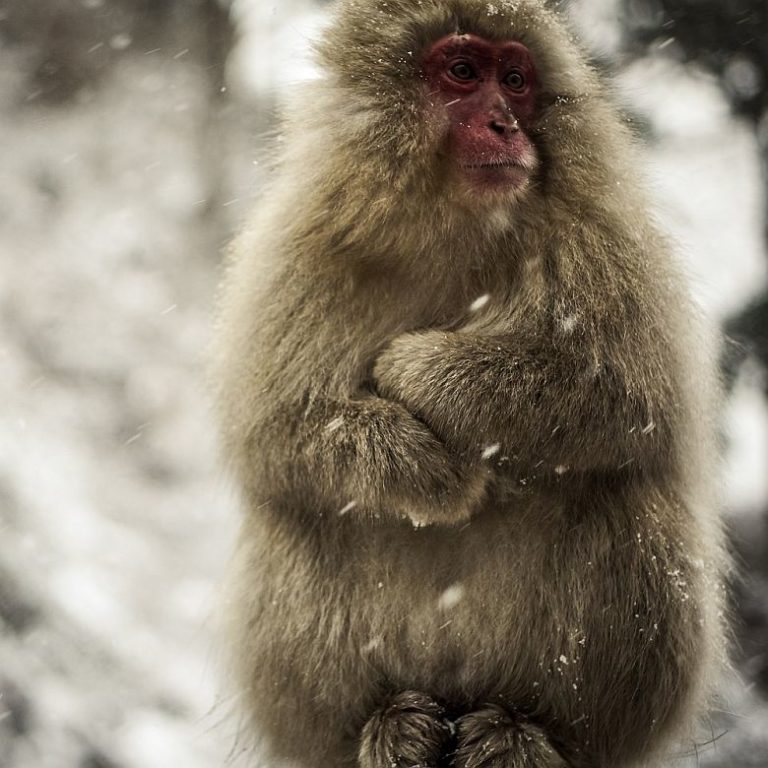 ---
Categories: How our mind & thoughts create chaos & confusion, Help me because I am lost & alone, How do I get out of the confusion & chaos & into a peaceful & meaningful life? What is the solution to school shootings?, How do we solve the problem of domestic terrorism?, The real cause and problem driving domestic terrorism and school shootings, The cause of the confusion & chaos, Help me to establish a peaceful & meaningful life. Click on this site to learn more.
HELP, I AM LOST & ALONE! How Do I Get Out of the Confusion & Chaos?
"The most important decision we make," Einstein said, "is whether we believe we live in a friendly or a hostile universe."
The concepts conveyed in this website are within these books.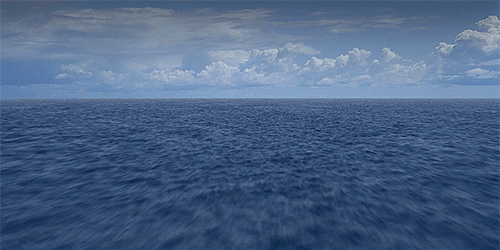 www.MindFormsMatter.com