---

How to Solve Humanity's Problems. Solution to World's Violence, Crime, War, Poverty & Inequality
---
How to solve humanity's problems. We have the solution to the world's violence, crime, poverty and inequality. We have the solution to your problems.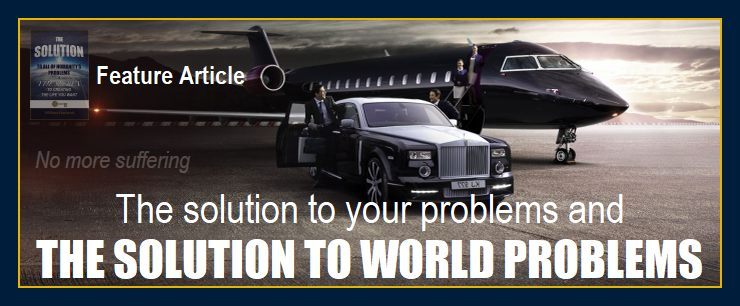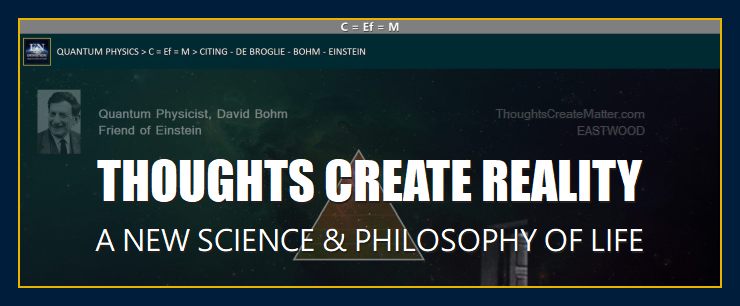 There is a different kind of book that addresses the underlying problem that is not reported on the news. The free articles here will also give you a unique answer to humanity's problems.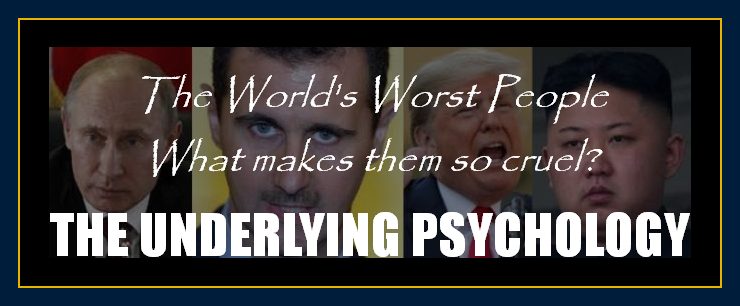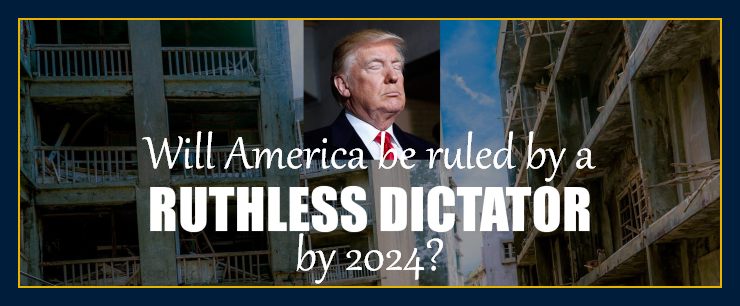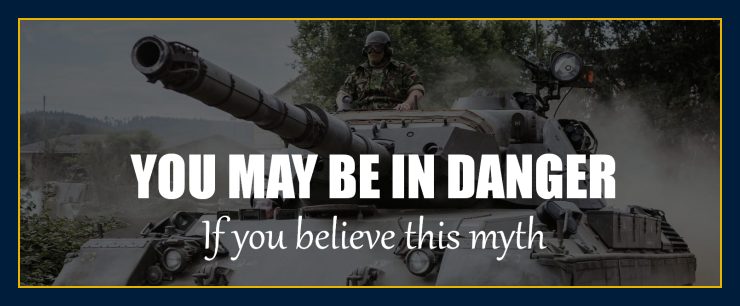 The new book shown below offers a way to solve the underlying issue giving rise to authoritarianism and both public and personal problems. This book explains what that solution is and what we must do to create a future free of authoritarianism and threats to democracy worldwide.
45

EASTWOOD
45 years of research goes into every book
Create the life you want with the book that can solve all problems, public and private
---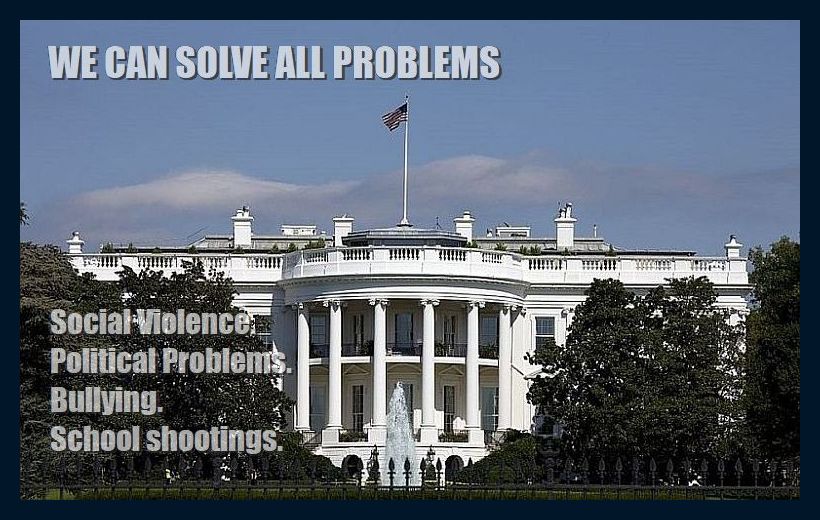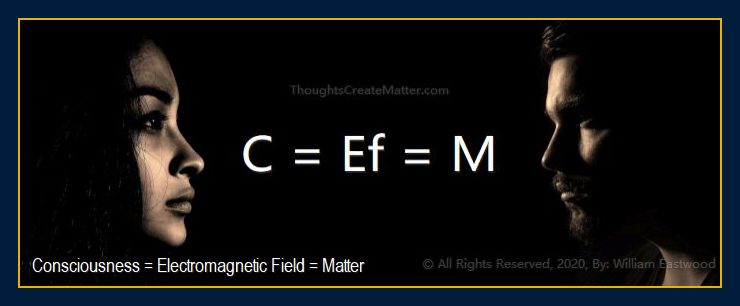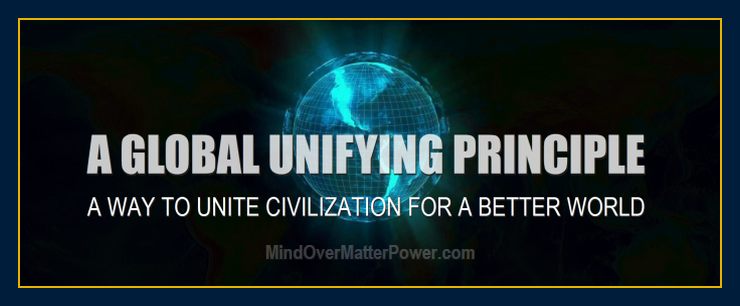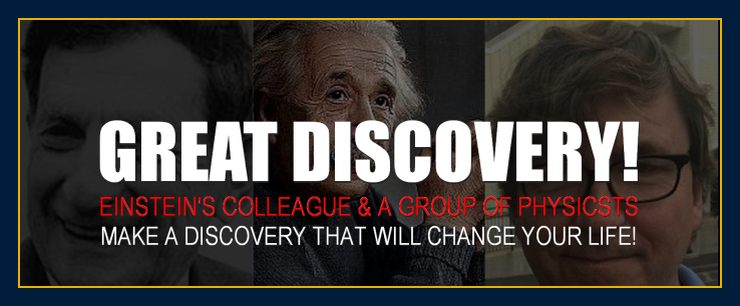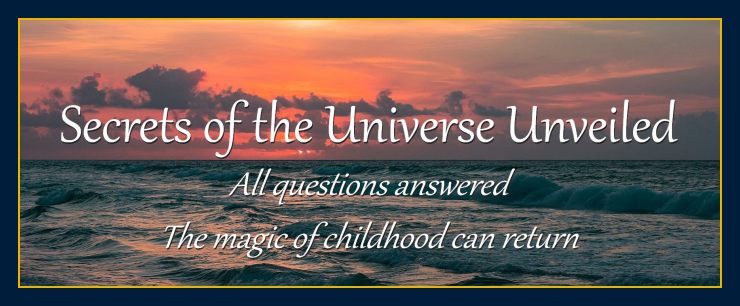 This is an outdated article with some up-to-date links and amazing current information added.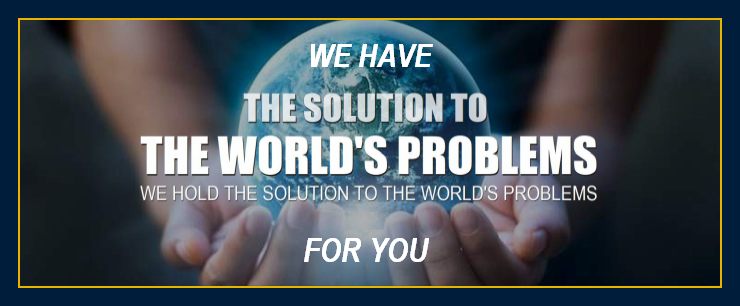 How to solve humanity's problems. Solution to the world's violence, crime, war, poverty and inequality.
Is There a Simple Answer?
---
Wouldn't it be nice if there was a simple solution to all of Humanity's problems? There is, if we would only listen to what the world's top physicist have been telling us for close to a century now.
Just take a look at what they are saying and then connect the dots. It is not that hard to figure out if your thoughts are not clouded by our ancestor's views.
I am not pitching a religion or cult, just the truth based on a lot of Nobel Prize winning physicists discoveries. Yet it does run into strong opposition by the powers that be, simply because it's the reverse of the thinking that got us into this mess. All through history new ideas seemed radical. How many heretics were burned at the stake for challenging the authority of their times?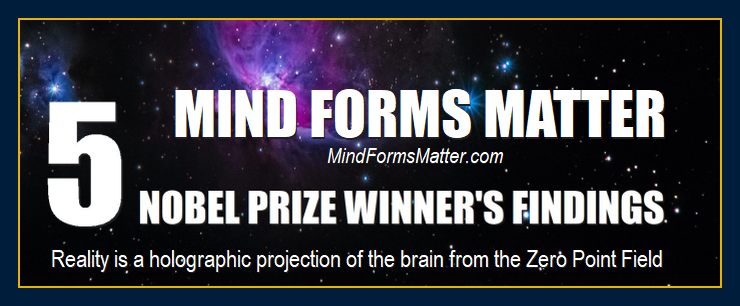 45

EASTWOOD
45 years of research goes into every book
I created a bold and daring goal of changing the world, and when I created a company to fulfill my vision, reality shifted
---
If you give me a minute of your time you may be surprised at how simple the solution is, and what it can do for you. The solution to all of humanity's problems is also the secret to creating the life you want. This article could change your destiny.
45

EASTWOOD
45 years of research goes into every book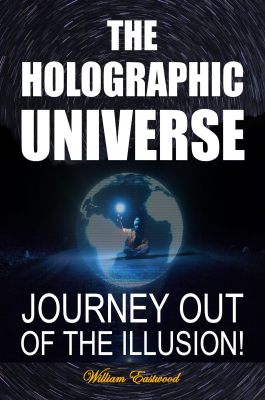 A journey that will change your life and civilization
---
What is physical matter made of?
---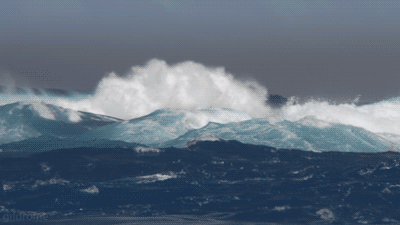 The smallest particles of matter are electrical disturbances in a field of energy. An electron is an excitation of an electromagnetic field. Visualize a wave on an ocean of energy. The ocean, in this analogy, is the universe and the wave is an electron. We don't see the ocean of energy, only the electron wave our five senses perceive as physical objects and events. The action is not in the electron but the source of the electron. The universe has a nonphysical source. Your thoughts influence and form events on this level.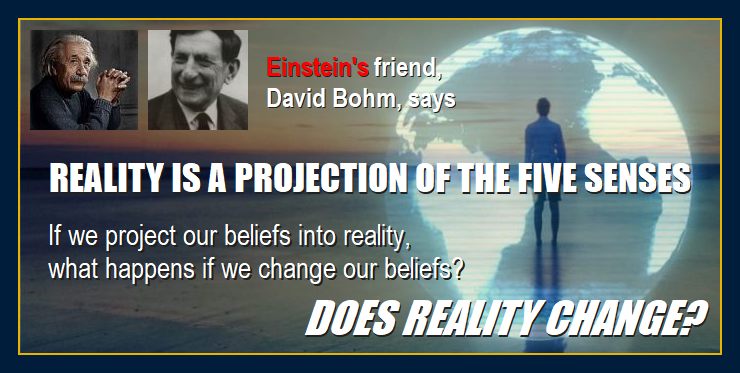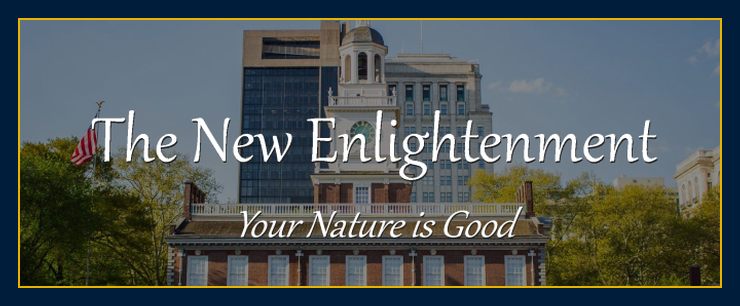 Scroll down to continue reading article.
ON THIS WEBSITE:
BOHM
According to Albert Einstein's colleague David Bohm, the mind projects the events we then perceive.
EINSTEIN
EASTWOOD
William Eastwood applied Bohm's science to test its ability to solve world problems and help people achieve their goals before Bohm even introduced "Wholeness and the Implicate Order" in 1980, principles used by President Zelenskyy of Ukraine.
"The science is catching up to what I have been telling people for a long, long time.
"And that's good, because we need solutions to world problems, and because I don't try to change people's beliefs. It is up to you what you want to believe and if you think you can use anything we have to offer"
— William Eastwood
PUBLIC VALIDATION
WHERE EVERYONE IS GOING
Bohm's paradigm eliminates contradictions between science and personal human experience
---
Our traditional science tells us that a person's purpose is no more than to procreate to ensure the survival of our species — but many people have spiritual experiences that reveal there is far more meaning and purpose to a person's life — interpreted through their belief system.
Bohm's paradigm says we have an inner reality that forms this world and thus can include personal spiritual experiences and the possibility of thoughts creating reality — experiences which when interpreted through Bohm's science would make perfect sense.
WHERE EVERYONE IS GOING
Transform yourself and your life using the new science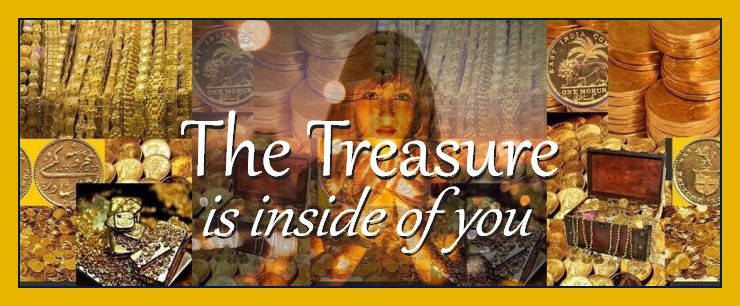 Click on the spinning globe at the top of any page to go to the daily affirmation post.

Click below for 100's of FREE articles based on the new science
A philosophy that works like MAGIC!

Introduction: Einstein, Bohm and Eastwood. ThoughtsFormMatter.com
Overview of the science. ThoughtsCreateMatter.com
C = Ef = M  ThoughtsCreateMatter.com
Holographic reality: Events are a projection of your mind. ThoughtsCreateMatter.com
A new science and philosophy of life. ThoughtsCreateMatter.com
Why science and religion told us our thoughts do not create our reality. MindFormsMatter.com
There are no solid particles. MindFormsMatter.com
Exactly how thoughts create reality. MindFormsMatter.com
Secrets of the universe unveiled — Creation is continuous. ThoughtsFormMatter.com
The Altruistic Movement. ThoughtsFormMatter.com
The New Enlightenment. MindFormsMatter.com
The world is your creation; you can have anything you want.  MindOverMatterPower.com
Eastwood: Universal author and free international philosophy; lineage, true story, interview documentation. ThoughtsCreateMatter.com
An  Einstein-Rosen Bridge has been opened! Time travel Colorado & what it has revealed about our future. ThoughtsCreateMatter.com
Secret Wisdom Books by William Eastwood. Lulu.com
How to solve humanity's problems. Solution to the world's violence, crime, war, poverty and inequality.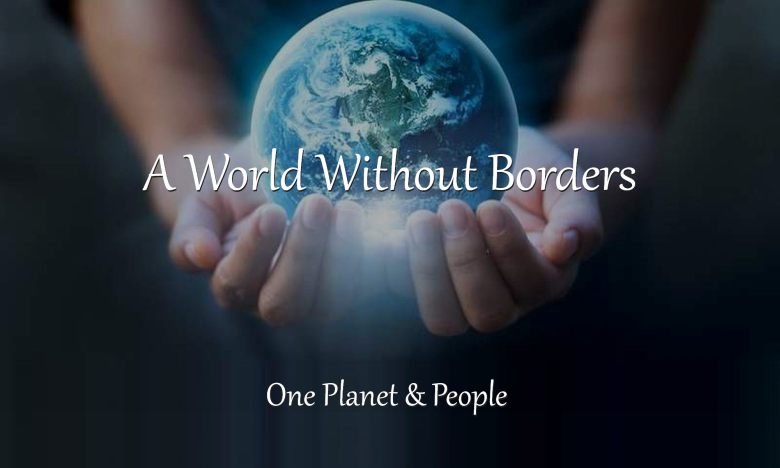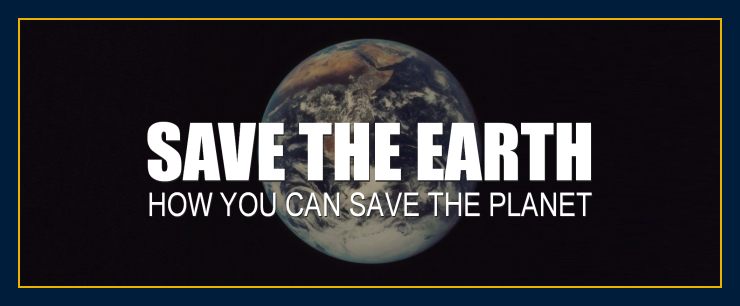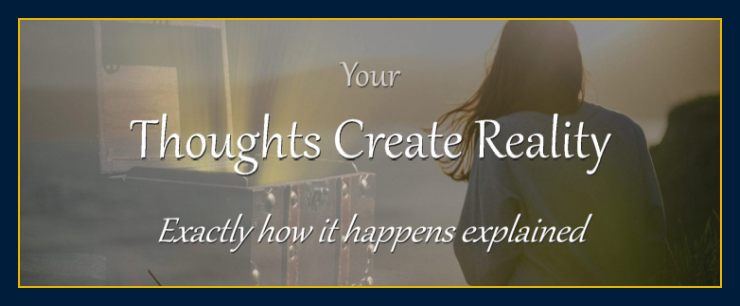 Eastwood is the author of "C = Ef = M," and "The Dragon Slayer Prophecy," an original film and new unifying principle for humanity. Eastwood is an activist who some have called a modern-day political oracle.
Is Consciousness an electromagnetic field?
---
Yes, consciousness is an electromagnetic field. However, you will find very few official scientific studies on the matter because of the very narrow mindedness of the scientific establishment. They will not fund or support anything that is thought to be contrary to Darwin's views.
Only top theoretical physicists and strong independent scientists can afford objectivity, and only after they have managed to escape the smoke of collective belief. The establishment and society see to it that few escape flat-world thinking and the great myth of modern man.
And this both sad and ironic, because there can be nothing worthier of study. There is nothing more important to individuals and society than the investigation of this matter.
If matter and consciousness are equal components of the fundamental field that forms electrons (objects and events), the implications are mind boggling. Civilization would literally have to begin again with a new foundation for all institutions and methods of achievement.
A new psychology would become science itself, and renegade psychics and quacks would be the new scientific authorities. Their wisdom would represent great intellectual and spiritual truth.
Those that adhere to the mainstream views our civilization currently worships (the university academic and scientific elite) would fall by the wayside as flat-worlders—archaic dinosaurs of a bygone age.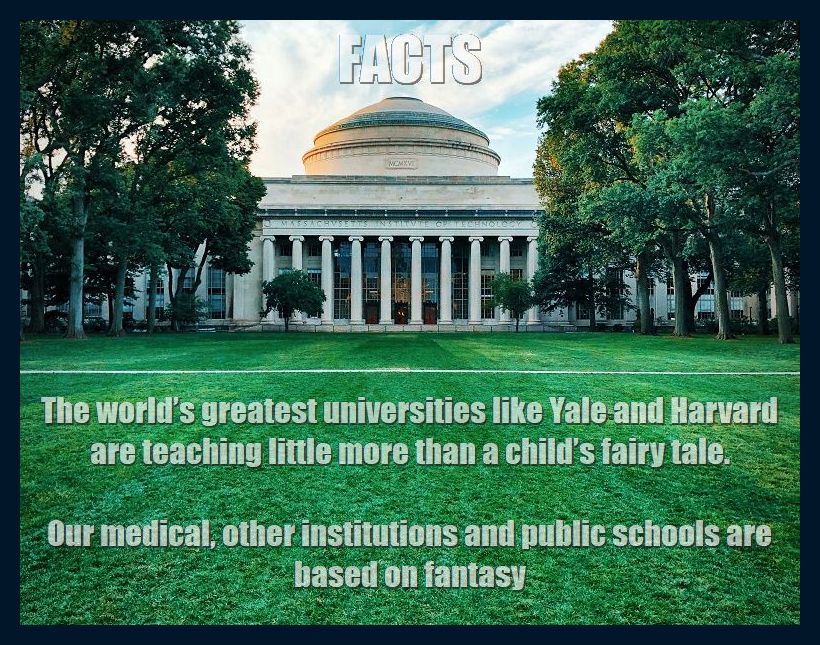 photo by: Muzammil Soorma.
Origins of the great myths
---
How could science have failed us in this way? The answer is that the problem began with the theories of Charles Darwin. Because of the mechanical theories of Darwin, the sacred life force itself has fallen into disrepute as being meaningless smoke.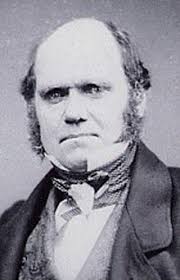 This man looks like the kind of stern disciplinarian that would whip and degrade his children into believing that they were the flawed selves he said they were.
The meaning of the word "consciousness" has changed as a result of what Darwin said consciousness was.
For most of human history, the word "consciousness" was generally taken to indicate not the sort of individual awareness to which the word now refers, but rather a universal entity (God). This view left room for consciousness forming matter and individual spiritual consciousness.
Now the Godly view of consciousness is taboo. Ironically not a single engram was ever found housing a memory in the brain. The truth is, consciousness constitutes the implicate order, and the brain is a transmitter.
For over a century the establishment has adopted Charles Darwin's mechanistic explanation of what consciousness thought itself to be. His theory basically says that mind "emerges" from previously "mindless" matter when matter achieves a certain level of complexity. Man's brain, being complex, thus produces consciousness.
Our entire civilization is based on the ignorance of one man. The many theories of scientists in all fields of inquiry are built on the assumptions of Darwin that pertaining to fundamental reality. Freud, contemporary psychology, deplorable values, stifling laws, restrictive institutions, social and psychological disease and all manner of "evil" on the evening news can be traced back to the beliefs of this one man. The universe is thought to be a huge accidentally formed machine that pumps out more accidental machines that have one purpose—survive.
In the last one-hundred years any other view or concept of consciousness has become more or less taboo in academic circles.
Science is Divided
There is a low level mainstream worldview and then there is the view of Nobel Prize winners, philosophers and prophets.
The higher road tells us that consciousness forms matter.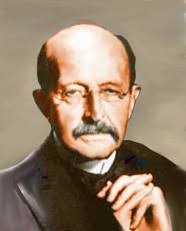 Max Planck, Nobel Prize winner and founder of quantum mechanics says " I regard matter as derivative from consciousness."
Many individual physicists understand this concept, it is the scientific establishment as a whole that remains stuck in Darwin's nonsense. And since basically all institutions and mainstream thinking is derived from the scientific establishment, the entire world is still steeped in the great destructive myth of modern man.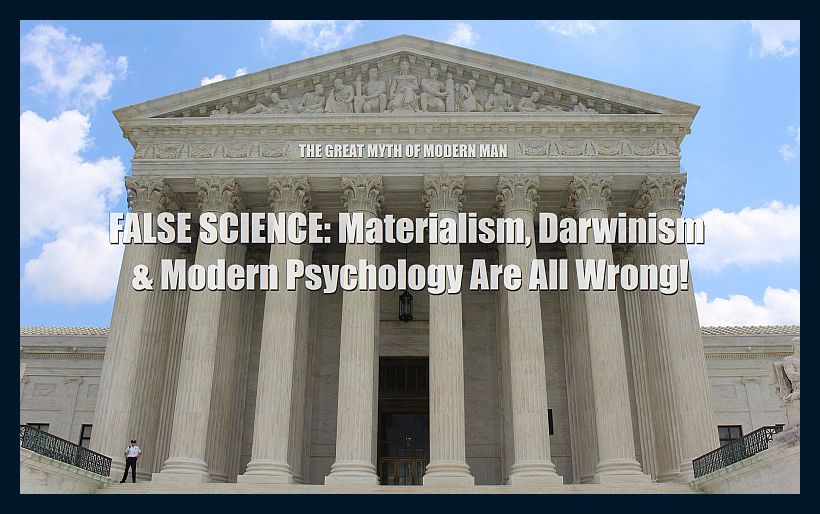 Electromagnetic Fields.
Einstein discovered that matter and energy were the same thing. But what is energy? This is where things get real interesting.
Princeton Researchers, Robert Jahn and Brenda Dunne have suggested that on a quantum level there may be no distinction between energy and consciousness. E = mc2 would then imply that consciousness forms the appearance of matter (form with density which appears to be solid but isn't).
Of course the scientific establishment blasted them. Their scientific protocol study is immaculate, however, and speaks for itself. There are many links on this site to an international network of scientists continuing the studies Robert Jan started.
REG: Consciousness & Intention Studies
Learn the Facts.
Click above.
The Dream of the World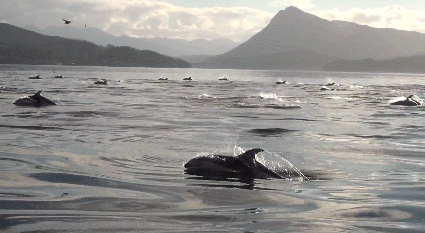 We are dreaming our reality into existence personally and collectively. The Collective Dream of the World (CDW) is a projection of consciousness into matter. The interconnected and compounded mental energy of individuals within society results in both the physical and social properties of reality and society. Our reality is a physical dream.
Prevailing thoughts, beliefs and expectations shape and perpetuate this dream. Individually and collectively we project our thought and emotional energy into the seemingly solid state of physical matter.
The CDW is a result of beliefs we inherit from our parents, teachers, authorities and society beginning from the day we are born. Its undesirable aspects are created by false beliefs. If you want to be free to create what you want in life, you must first escape the illusion. 
As our parent's beliefs are transferred to us we internalize them. Ideas as to who we are, what we can and cannot do form invisible walls around us. If we change the beliefs we change our dream from the inside out.
This is the only way we can change our reality. Changing physical components is an attempt to change a result rather than a cause. What we try to change physically will snap back to what we are creating mentally like an elastic band
Did you ever wake up from a dream convinced it was real? This is the evidence that mind forms events. Right now, you are convinced of the reality you are dreaming. Physicists even know it is a dream. It is not solid, it is electromagnetic energy.
The fact that you create your reality gives you great power. Once you know that mind is an emotional manifestation of thought energy you can begin to change your personal reality.
The solution to all your problems, and to all collective problems is far simpler than academics believe possible. It is so easy, you may be upset that you spent your life without knowing how easy it could have been to have had anything you wanted in life.
We create our own reality, but we get our beliefs from society and its institutions when we are young. These beliefs then manifest as our reality.
Truth Be Known.
Click above.
The the Real Cause of Humanity's problems.

Those contributing to the CDW are projecting many inaccurate beliefs inherited from science, religion and Darwin. Portions of science and religion are false, but these portions are central premises about reality. Thus, all knowledge is built on a false foundation of myth. We may laugh at early man, yet early man did not live by as much myth as we do.
The official main myth comes from Darwin. Our definitions of human nature say we are an untrustworthy species, highly competitive, selfish and driven by a need to survive at the expense of others. If society knew that their thoughts were manifest, they would understand that while we have experienced this for thousands of years, it is a dream we are creating by the nature of our negative beliefs that are inaccurate.
Since we are created by what we believe, we have become what we defined ourselves to be. This has led to virtually all the problems we have personally and in society. We are living the dream that we are not always good people. We are fulfilling the ideas of Darwin, Freud and concepts of sinful humans.
Within society there is an almost complete lack of understanding that everyone creates his or her reality by means of projected thought. This void of knowledge combines with false beliefs I call the pestilence. Negativity within the CDW causes virtually all of humanity's problems.
We need to wake-up within the dream. We can shift the dream today by feeling good.
In my book, "

The Solution

…" I explain the details of the false self and how it manifests the problems we have from bullying to terrorism.
More importantly, I explain the Godling, the natural, good and cooperative self we really are on an energy level.
Only the best information you can trust.
Click above.
According to Albert Einstein's colleague David Bohm, the mind projects the events we then perceive.
ON THIS WEBSITE:
Had Albert Einstein been successful defending Bohm in 1949, this scientific paradigm may have replaced materialism as our world's accepted science. Documentation Princeton University.
A NEW SCIENCE PARADIGM
FOR YOU
DISPELLING PRIMITIVE SUPERSTITION
William Eastwood philosophy, also known as international philosophy, is an international standard philosophy of connectedness William Eastwood created that recognizes the power of your thoughts to create events. We give you the tools you need to create anything desired in life, and we recognize the goodness of your human nature and your personal being.
William Eastwood applied Bohm's science to test its ability to solve world problems and help people achieve their goals before Bohm even introduced "Wholeness and the Implicate Order" in 1980, principles used by President Zelenskyy of Ukraine.
Thoughts of abundance and all the money you could want wrapped in intense emotions of joy, pride, thankfulness and realization of wealth, will attract and manifest money faster than anything else.
If you are into formal visualization, spend about five to ten minutes at a time visualizing what you want to manifest and/or feeling the wish fulfilled. Rather than thinking about what you want with the assumption that you do not have it, change the assumption during this period of time. Make believe that you are living in the full realization of what you want. Do not allow contrary thoughts for this time. This should be a concentrated and focused effort.
When you are done, affirm the result will be forthcoming and then divert your mind to something else. The inner self works best after you have done this exercise and are focused on another subject. Realize that work is being done on inner levels to make your request come to fruition.
Refrain from lapsing into doubt or disbelief while you are waiting for the manifestation. Maintain confidence and a positive focus. Do not entertain conflicting beliefs and assumptions. Be patient and have faith in yourself, the process and the universe itself. Keep learning.
When nothing seems to be happening on the outside, a lot is happening on the inside. Create the feeling of a lot of work getting done on inner levels. Imagine magical and logical processes working on your behalf to bring you what you are asking for. This will help your inner self to do exactly that.
If you do not know what I mean by "work getting done on inner levels" you will benefit from understanding how events are formed on inner levels of consciousness.
Mind chatter
---
Mind-chatter consists of little statements as to what is or is not true that you say silently in your head to yourself all the time. This is where your opportunity to control present and future events comes from
If we believe we are not safe and secure in our existence, or that we cannot trust that existence, then anything good, we believe, will be taken from us. In an unsafe universe we expect others to come after it. And even before that happens, we believe in scarcity or limited supply. Your mind chatter will reflect that. You will find yourself focusing on the negatives and your fears.
To make metaphysical manifesting work optimally we need to have all of our beliefs aimed at the goal and supporting our ability to manifest what we want. This means that you have to get rid of the negative mind chatter.
Affirmations
---
To do that we can use what I call metaphysical affirmations. All you are doing by using metaphysical affirmations is changing the self-talk mind chatter I mentioned that goes on in your head all the time. By saying what you want to believe in an affirmation you are altering the thinking patterns and the energy available to you with which you form events. Once that is done, your inner self and the universe — both of which are of good intent and want to help you — will send you impulses that will lead you to what you want.
The nature of reality is such that we are supposed to manifest what we want simply by thinking about it. We are here on earth to learn how to do that. We are to learn how to direct energy correctly before we can advance to even more fulfilling experiences.
The physical cells in your body are formed from a non-physical cell counterpart that is indelible. That portion of the whole-body formation retains the memories of your lifetime. These memories are organized by emotional association. They are living structures within consciousness that can be activated by conscious thought.
Once activated, you will remember past events that are connected by a common emotional theme. As you play these memories and emotions in your mind and body you are directing this desirable energy into whatever avenues of manifestation are open to you. By thinking of something pleasing from your past you are engaging an inner creative process that will work for you to manifest more of the same.
If you do not block the process through impeding assumptions, the events and emotions you are focusing on will manifest new versions of the desired previous experiences you have brought to the surface with the directive power of your conscious mind.
How long you are able to maintain a backdrop of positive thoughts and emotions will determine how effective you are in your ability to create more of the same kind of events as your best memories. Wed a constructive mind-set and positive emotions with intelligently thought-out actions toward your goals and taking care of yourself and you will find that everything goes your way in life.
You will seem blessed with good luck.
The reason why this information is not more well-known is because of resistance from educated people — scripted in materialism — who believe that they already know everything.
Because each person's experience is a projection of what is dwelt on, resistance from within their own mind blocks the solutions they say they seek. Resistance comes from within everyone who has a belief system based on materialism. When individuals do learn and try to help others society resists, and often it is educated people in a position of power that prevent us from advancing.
Albert Einstein argued for David Bohm to remain a professor at Princeton University. Bohm's view of reality did not become our mainstream scientific view of reality because the President of Princeton would no listen to Albert Einstein.
I studied the practical application of the science — the ability of the worldview to solve problems and achieve goals for both the individual and our civilization.
Qualifications for anything require formal education. But those requirements have you learn your specialty though the paradigm of materialism. Materialism requires years of training because it is difficult. It is based on the idea that life is a struggle for survival and that nothing comes easy. That's a disadvantageous view compared to Bohm's paradigm, which says that the universe will project events you desire simply by virtue of the fact that the entire universe is one unbroken energy movement.
A sage is a survivor, and Eastwood was a pioneer that faced the dangers of bringing something new to the world. Others have not been so successful.
Yet Socrates did not survive, but was made to drink poison and his school was burned down. Why?
There are very few great thinkers who survive the ignorance of their times. They are attacked for challenging the myths, ignorance and established thinking of the times.
Look at what is happening with Trump, Putin, the Supreme Court and climate change. Our times are no different than in the time of Socrates. The U.S. was making some progress for a few decades and then a lot of people objected, and it was over.
They objected because they are scripted in materialism, and they are a product of the thinking and behavior that comes out of materialism.
Even if we arrest former U.S. President Donald J. Trump and assassinate Vladimir Putin, more radical authoritarians will seem to come out of the woodwork. Then there is the problem of climate change. These are all only hints of what's to come if we do not change our psychology.
Evangelists say we are sinners that will go to hell if we are bad, but we are already in hell because of those kinds of worldviews.
We do create our own reality, but within the context of the collective sociopolitical reality shaped by the myths connected to materialism — myths defended by authoritarians who deny the reality of our goodness right out of existence. This is not good. Trump and Putin may be extreme examples, but this is the direction we are moving.
"Our civilization must be based on a single scientific paradigm everyone can agree on in order to heal division and function properly.
"But it has to be the right science"
— William Eastwood
The right science
---

"When the science came out," Eastwood adds, "I had already been testing it for over five years. By the time I was 22, I owned three large historic homes on the coast of Maine. If we apply the science and change our core beliefs in a specific way, we can achieve any goal, which my achievements early in life reveal. You can create anything you want LIKE MAGIC with this worldview."
Based on the science of David Bohm, a philosophy that works LIKE MAGIC!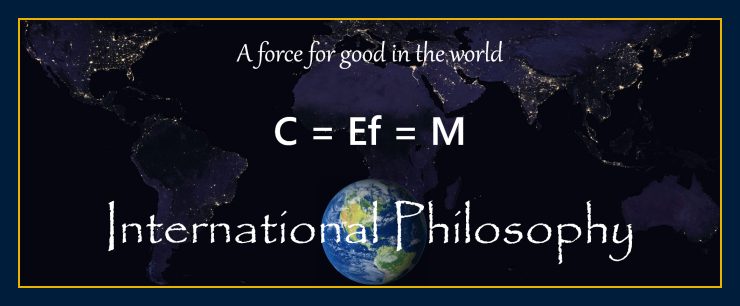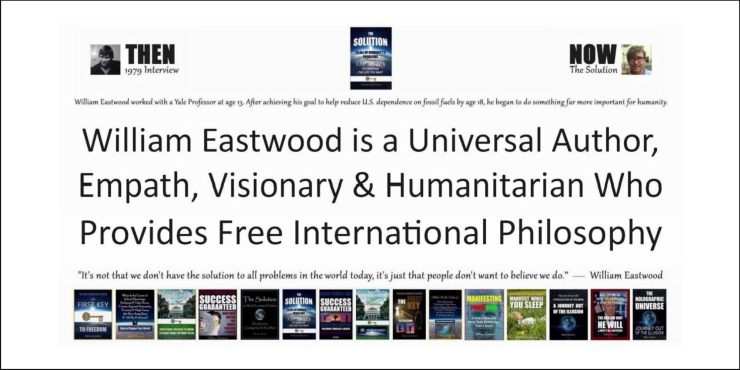 45

 45 years of research
Become powerful.
Create wealth.
Manifest your dreams.
The most generous advice.
The most experience.
Transform yourself and your life using the new science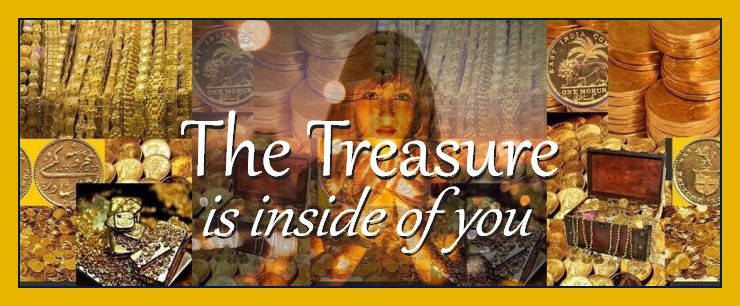 Click on the spinning globe at the top of any page to go to the daily affirmation post.

Click below for 100's of FREE articles based on the new science
A philosophy that works like MAGIC!

Create world peace using the new science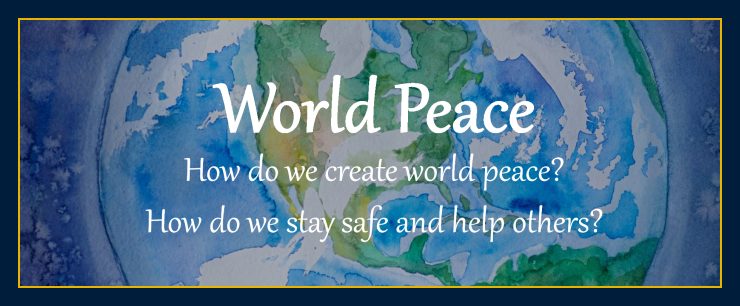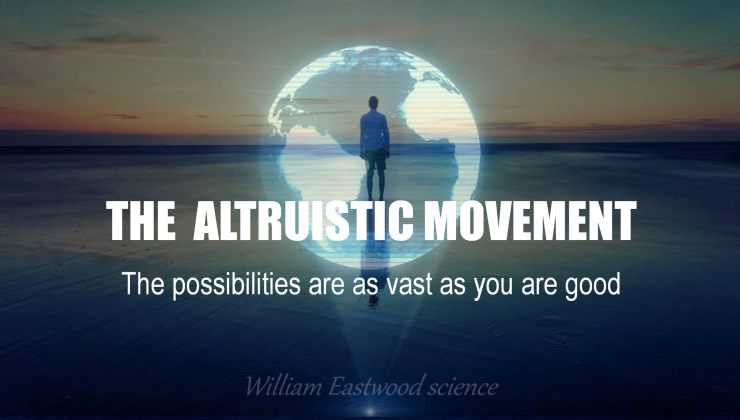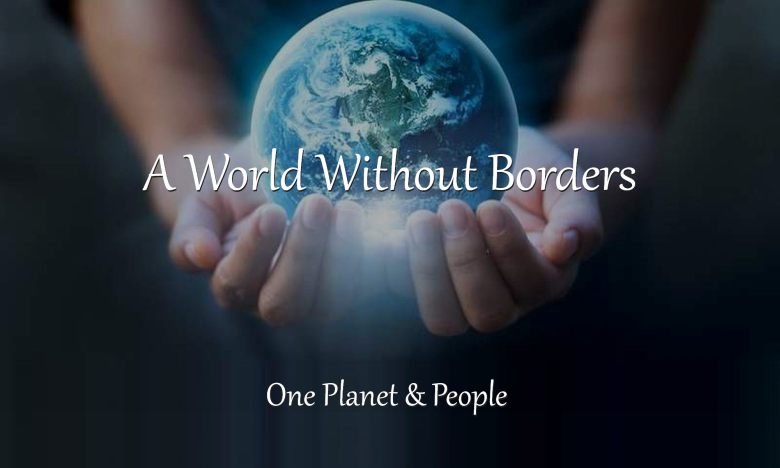 Albert Einstein
---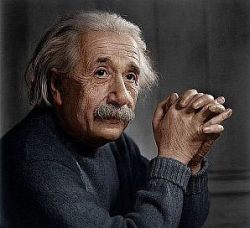 "We cannot solve our problems with the same thinking we used when we created them.
"A new type of thinking is essential if mankind is to survive and move toward higher levels."
— Albert Einstein
The books by William Eastwood contain the new thinking that Einstein spoke of when he said "A new type of thinking is essential if mankind is to survive and move toward higher levels."
45

EASTWOOD
45 years of research goes into every book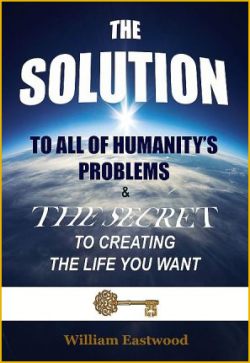 "We can literally change the course of civilization by lifting the race to a higher path through implementing the solution."
— Mario Fusco, TH.D., RS.D, B.S.C.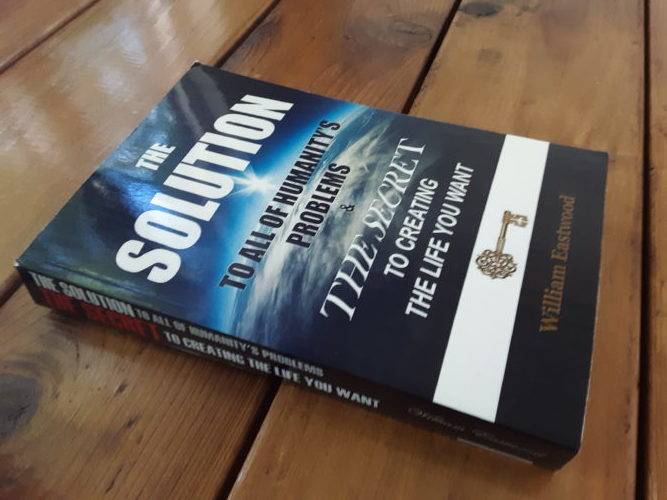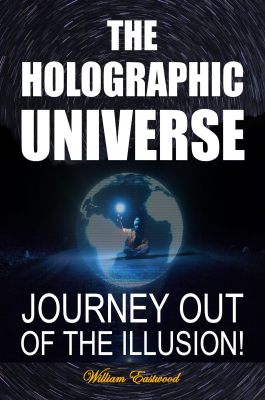 NEW
Is it because reality is a consciousness hologram only our senses perceive as being solid — a construction and projection of the mind?
About eight billion people are living in an illusion cast by their own senses and they don't know it. Those who are fooled by the illusion are powerless to control their destiny. This book gives you the understanding necessary to change the projection and to become part of a new and superior species.
Make the evolutionary leap with a revolutionary book by William Eastwood that gives you an easy-to-understand guided journey out of the illusion.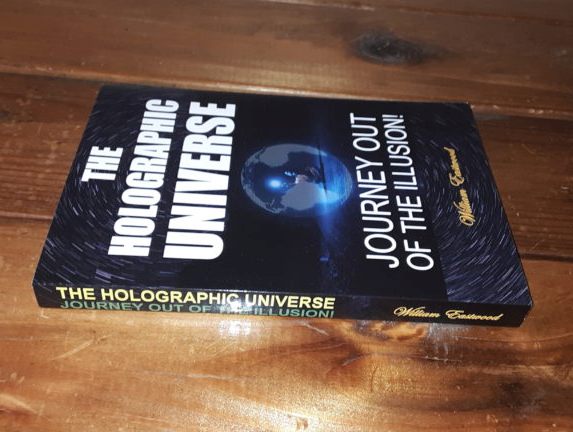 45

EASTWOOD
45 years of research goes into every book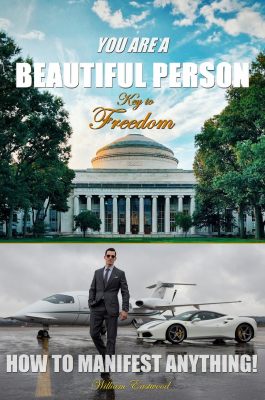 One of many books by William Eastwood containing everything you need to know to create the life you want. This book is the key to freedom from all limitations. Another revolutionary book by William Eastwood.
.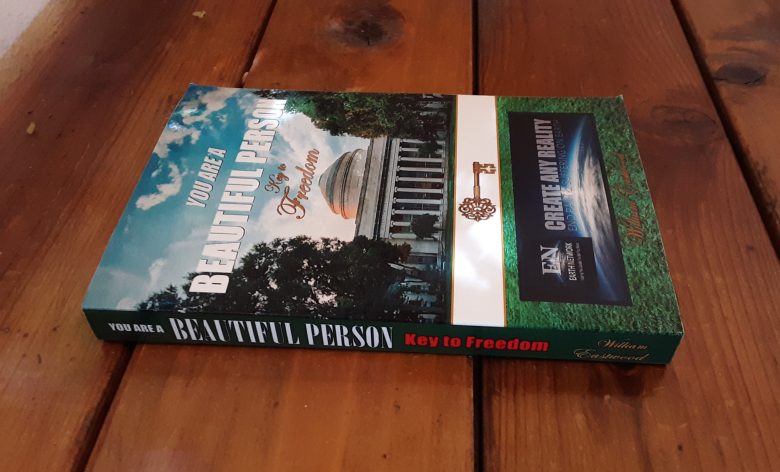 Highly practical instant magic
---
The practical magical power within you in this moment can be relied upon to change any situation, regardless of what it is or how boxed in you seem to be.
In simple terms, everything is energy. If your thoughts are positive they will manifest positive events. Joy, for example, can transform your life.

All time is simultaneous. Through emotional association we can activate cellular memory playback of times when we were young and in a spring rain in a natural garden paradise of our own making or whatever is most impactful to us. Our body's cellular past memory bank can bring the full reality of any such "past" moment into the present. This is because the past is still alive and real to the body consciousness which transcends time limitations.
Your power to create incredibly positive events immediately is within you right now in this moment. The beauty and power of the universe is at your mental fingertips.
A magical process will alter probabilities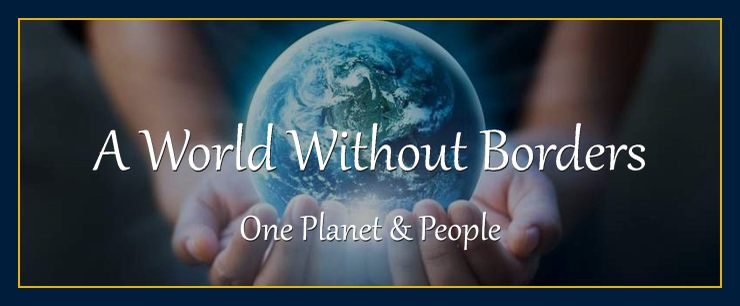 Humanity will unite and change course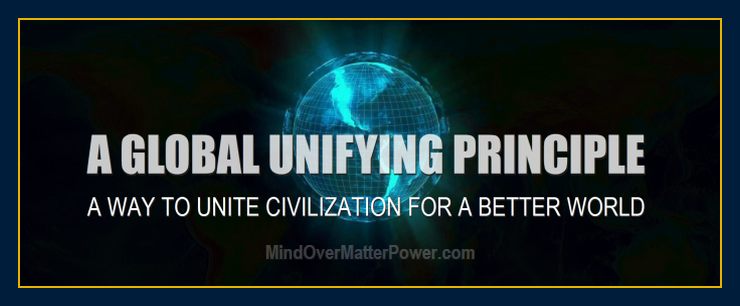 .
Everyone will be fulfilled and will enjoy prosperity and abundance
How to manifest money example
---
WILLIAM EASTWOOD: If I can materialize eleven twenty-dollar bills in one summer, you can learn to do the same.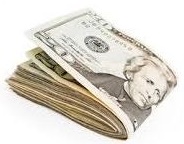 I conducted an experiment to test the ability I had to manifest (find) money. The first hit was an envelope with four $20 bills in it with no identification. A few weeks after that I found six $20 bills folded together. A week later when I was walking to the bank and thought I should try to manifest more, I closed my eyes for a few seconds and visualized a $20 bill. I was focusing on how I felt the last time I found $120.
Unbelievably, as I opened my eyes they were already fixed on a folded and partially crumpled $20 bill.
In a second of amazement I recognized the color of money, then I looked for the denomination, and because it was a little crumpled it took a few seconds before I realized that I was looking at the number two on a twenty dollar bill!
I quickly scooped it up and put it in my pocket with triumphant glee as I scanned the street for more. I text my sister whom I was with when I found $120, and told her "I did it again!" She text me back "Good work."
Of course you are wondering what my secret is. For this experiment to work I had to focus on money for over a year, often saying affirmations while filling myself with the feeling of finding money. It is something that happened because of the cumulative effect of my constructive focus and creative efforts.
I want to mention that I was feeling on top of the world the morning I found the eleventh $20 bill. I was focused on the feeling of the perfect summer day near the ocean in New London, CT. In general, the more positive thoughts and feelings we have, the more likely it is that we can manifest positive events and objects like finding money.
There is more to this and my books contain everything you need to know to manifest money as I did.
How to manifest achievement and goals example
---
WILLIAM EASTWOOD:  No matter what situation you are in you can change your reality. When I was twelve, I applied these principles and began drafting houses, and by age thirteen I was working with a Yale University professor on the design of inventions.
Yes, your beliefs, thoughts and emotions create your reality. Your thoughts literally become the events you experience and the objects you encounter in your future. Thoughts are composed of the same electromagnetic substance as objects and events. The substance of your thoughts becomes what you experience.
How to manifest success example
---
WILLIAM EASTWOOD:  When I was 22 years old, I called my friends on a Saturday morning. Everyone was still sleeping and so I decided to go on an adventure, and I drove north. I ended up in the state of Maine where I came across a 1776 home that I purchased. This is an example of a synchronistic event because what seemed negative initially ended up causing me to change the direction of my life. The house was what I had imagined and was exactly what I wanted.
In my early twenties I purchased three large colonial homes on the coast of the state of Maine in the U.S. with the money I made applying the principles on this website.
There is no problem that cannot be solved, no obstacle that cannot be overcome, no circumstance that cannot be transformed, no goal that cannot be achieved, and no dream that cannot be attained.
Get all this information directly from the source — Earth Network books
45

EASTWOOD
45 years of research
---
The purpose of Earth Network books is to provide you with all you need to know to be successful in all areas—in intellectual and spiritual knowledge, business, finance, health, love and relationships.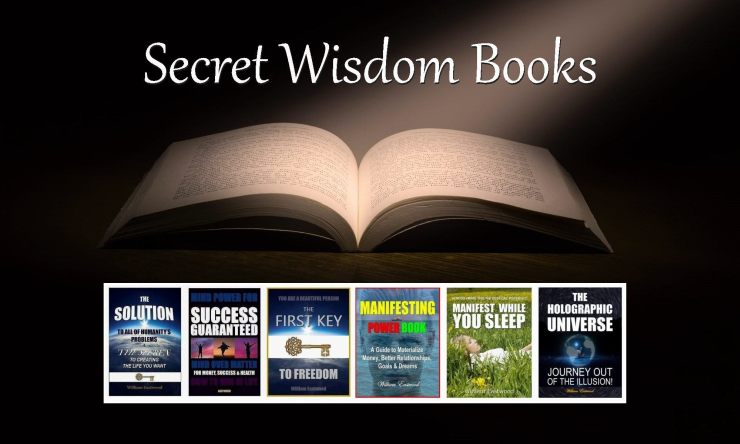 Say thanks
---
Say thanks with a book order so that I can continue to bring this information to you.

"If you do good things, good things will happen to you."
— William Eastwood quote at age seven.
"When you buy a book here you are doing a good thing because all proceeds are used to help people struggling in over 170 countries. Our clients who do not have any money to buy books rely on you to fund this website through book purchases."
— William Eastwood
By purchasing through Lulu.com (above) you get these books DIRECTLY FROM THE MANUFACTURER and cut out the middleman! — most reliable source — fastest delivery — lowest price.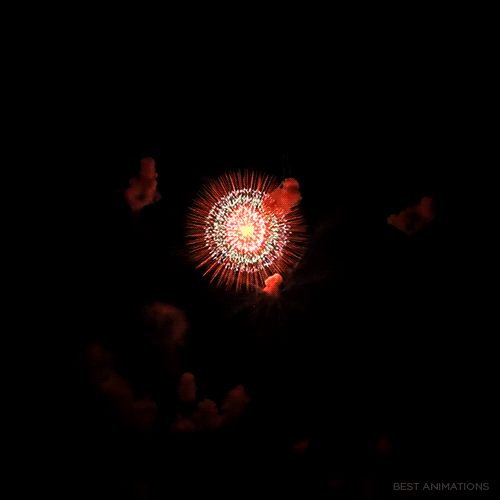 ---
Book Review
THE SOLUTION TO ALL OF HUMANITY'S PROBLEMS & The Secret to Creating the Life You Want.
Published November 13th, 2017.
380 pages.
Review by: Scott Aronson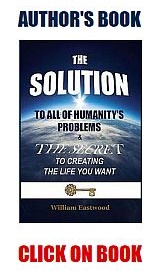 Eastwood's prodigious first book is a powerful statement criticizing science, religion and psychology as the cause of all our current problems from school shootings and political dysfunction to the inability of ordinary people to live happy and successful lives.
"When it comes to our human nature the official academia has got it all wrong," says Eastwood. "Parents, institutions and society have imposed disempowerment and guilt trips upon us for five thousand years."
Eastwood certainly gets to the core of the matter: In the first two chapters Eastwood lays down what will form the bedrock of his proposition that human nature is good with Nobel Prize winner's science. "The science," he says, "reveals mind forms matter." This point gives validity to his premise that scientific and religious definitions of human nature create rather than primarily describe our human nature.
The book is well organized because this flows seamlessly into his next, and perhaps main point. "We have all-unknowingly created a counterfeit human being" Eastwood coins the parasite, which he describes as a powerless bully and degrader. The parasite is responsible for civilizations problems, he adds.
He brings you on a learning journey describing how the parasite has developed from ancient thinking, and how societal misconceptions transfer from generation to generation through domestication.
Children are born with powers and positive propensities which he pioneers as the Godling. The Godling with its inbuilt trust in the goodness of life and people, he explains, naturally radiates what he calls mental sunshine and spreads it throughout society. The Godling's natural use of the law of attraction, he adds, combined with great expectations leads to positive outcomes in all areas and a vibrant civilization.
"Our social system, institutions and government tend to restrict us," Eastwood explains, "because of an underlying distrust of human nature that comes from the parasite's degrading and distrustful views. The parasite and its institutions," he adds, "spread emotional poison which infects civilization." He cites the beliefs and policies of the current president of the United States of America as an example.
Eastwood provides multiple chapters for a new criminal justice system that outlaws incarceration in favor of Restorative Justice and heals the nation of the parasite and social diseases. As many chapters are devoted to a new education philosophy and proposed education system that will preserve the Godling and generate a life-long thirst for knowledge.
The book ends with several chapters on human identity as an expression of the original consciousness, or spiritual-force that creates us. By adopting identity, he says, we give specific expression to the nature and abilities of the divine force. The author also believes that each and every event in our life lives on and can be relived at any time for eternity.
In the category of New Thought, he presents his conviction that human nature is divine and eternal, a part of "God," not separated or sinful, nor broken due to accident and misshapen evolution.
I agree with the author's point of view that people who belittle others hold negative views of human nature and cause our problems, be it Hitler or a common bully. I think his premise is therefore valid. It is solidly presented in extensive scope and detail and of course backed-up by those voted the smartest people in the world.
The scope of the book is unmatched in that it overlaps philosophy, science, theology, psychology, social science, criminal justice, education and self-help and then connects them all.
His simple style and limited vocabulary is easy to understand but may be a strike against him for the more sophisticated reader.
It is worth mentioning that Eastwood gives his own personal story in one chapter and says that the most degrading and destructive aspects of the government made all of his work go away and defined him as a parasite. This book's powerful message and sudden appearance resembles a ball that has been submerged by extreme effort finally breaking free.   
It is a daring, distinctive and extraordinary work, that in my opinion should be in every library and household, and required reading in every classroom and lawyers office.
Five star reviews on Lulu.com site and Amazon.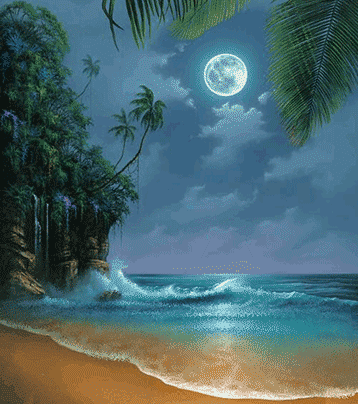 6" by 9" paperback
ENDORSEMENT
"In editing 'The Solution…', my perspective as a scientist with doctorates in theology is that 'The Solution…' bridges science, metaphysics and true religion.
We can literally change the course of civilization by lifting the race to a higher path through implementing the solution.
- Mario Fusco TP.D, RS.D, BSc.
DREAMS DO COME TRUE
From the upper echelons of the scientific establishment comes a completely new definition of reality and the human being. The most advanced physics in the world suggests that accumulated knowledge in all fields is based on a false premise.
If so, all curriculum from grade school to university will need to be entirely overhauled. The end result will be a complete and total reversal of focus that will bring about a new human with entirely new and radical ways of achieving goals and solving problems. But we cannot do that while the pestilence prevents us and civilization from entering the promised land.
Learn how to become powerful and unstoppable by having the right knowledge. We unknowingly wield immense power. We must recognize the fantastic power we possess and learn to use it constructively.
Here and now we have the power to work magic of such proportions we have never fathomed. Yet unseized, such power waits for us to claim it. It is of no use until we awaken to it.
It is all here, in the solution.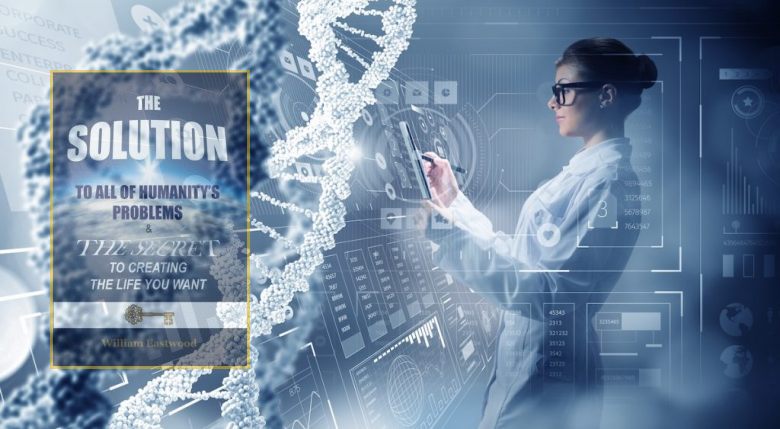 This remarkable new way of looking at the universe is supported by two more of the world's  most  eminent thinkers ― Stanford neurophysiologist Karl Pribram, & University of London physicist David Bohm, a former protege of Einstein's.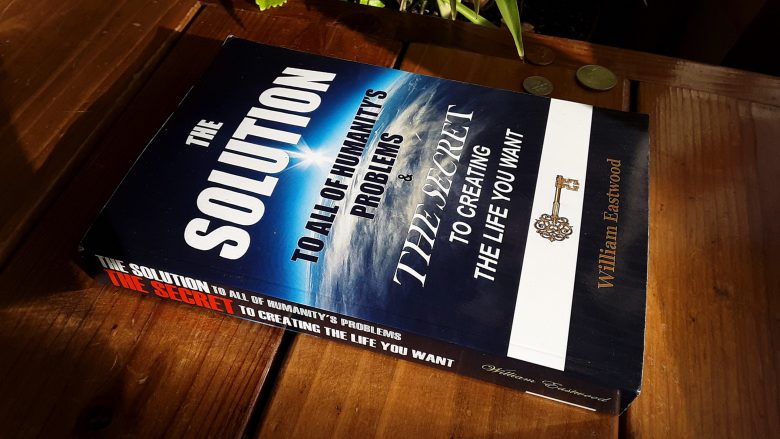 The author attributes his success to the application of these principles. He has achieved at the highest levels of success due precisely to these principles. They do work. They are tried & tested.
Acquire the knowledge necessary to create anything you want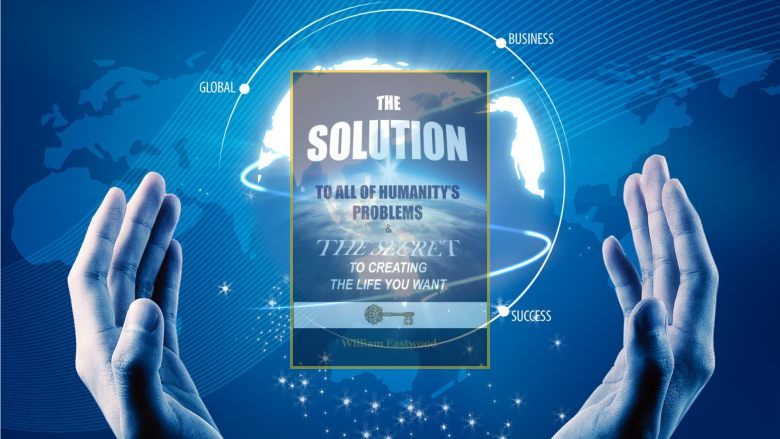 Websites based on this book.
How to Solve Humanity's Problems: Solution to World's Violence, Crime, War, Poverty & Inequality.
Copyright © 2018, 2022, By: William Eastwood.
---
Category: How to solve all of humanity's problems. Solution to World's Violence, Crime, War, Poverty & Inequality. What is the solution to all the world's problems?  Solve Humanity's Problems: Solution to World's Violence, Crime, War, Poverty & Inequality. What is the answer to mankind's collective social problems and issues. What is the secret to creating the life you want?How to Solve Humanity's Problems: Solution to World's Violence, Crime, War, Poverty & Inequality. Mind forms matter secrets to success and fulfillment in life. Click on our site to learn more.
Are all institutions and scientific theories based on myth? 
5 STAR BOOK REVIEW – THE SOLUTION TO ALL OF HUMANITY'S PROBLEMS & The Secret to Creating the Life You Want.
How to Solve Humanity's Problems: Solution to World's Violence, Crime, War, Poverty & Inequality.
To change any element of the movie you call life, you have to change your thinking. Altering the mind alters your life. There is no other way to change your life.