---

How Is Thinking Changing World-Wide? What Are the Metaphysical Trends?
---
How is thinking changing world-wide?
What are the metaphysical trends?
How do the changes in thinking affect me?
I will answer these questions now.
How is thinking changing world-wide?
---
Thinking is changing in a positive direction. However, whenever advances occur, there are many who resist and pull us backwards. The way thinking is changing world-wide is toward understanding and positive thinking, yet about 40% of the population is stagnating or regressing.
I see how thinking is changing because my political, social and scientific activism gives me a clear picture of exactly how changes and trends are impacting our civilization.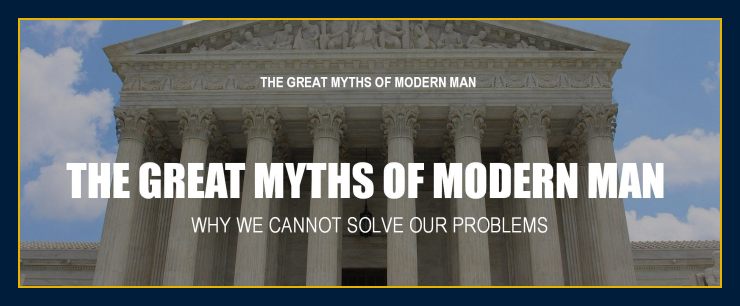 We are in paradigm-shift because materialistic science is not accurate. This is triggering massive problems worldwide.
If you want to know how thinking is changing world-wide, look at the increase in fake news, the divided population, the increase in domestic terrorism and radical thinking. It is only the regressive 40 percent of the population creating these problems, however. You do not have to be affected.
Secret wisdom
---
"The most important decision we make is whether we believe we live in a friendly or hostile universe.
"The most important question a person can ask is, 'Is the Universe a friendly place?'"
― Albert Einstein
The cause of division and failure:
"If you do not act on your ideals in small practical ways, and if you distrust yourself, you will project that discontent out onto the world. With little or no tolerance, you will attack those you blame because all you see is duplicity.
The path to a successful civilization and self:
"But if you think the universe is friendly and you act on your ideals in what may be small and ordinary steps initially, you are likely to succeed and live a good life. You will serve as an example to others, and in general, everything will work in your life."
— William Eastwood.
What you attract and create is determined by your focus. Do not focus on the negative or regressive elements in the world.
EARTH NETWORK AFFIRMATIONS AND ADVICE POSTED DAILY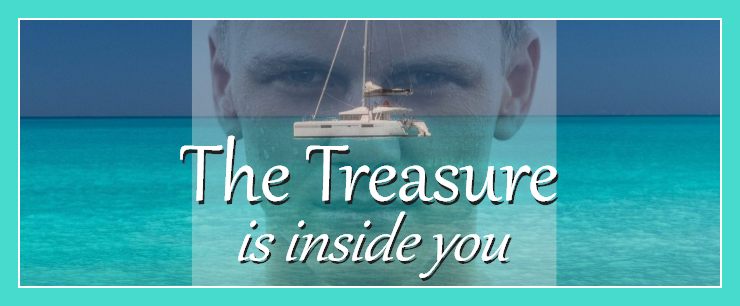 Click on the spinning globe at the top of any page to go to the daily affirmation post.
"The value of a man should be seen in what he gives and not in what he is able to receive." ― Albert Einstein
45

45 years of research 
Over

100

free articles
Become powerful.
Create wealth.
Manifest your dreams.
The most generous advice.
The most experience.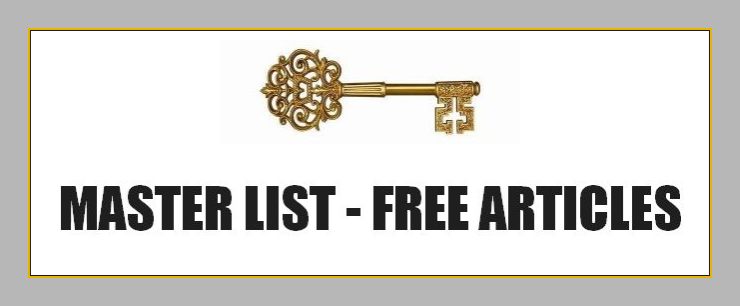 "Problems cannot be solved with the same mind set that created them."
"A new type of thinking is essential if mankind is to survive and move toward higher levels. ― Albert Einstein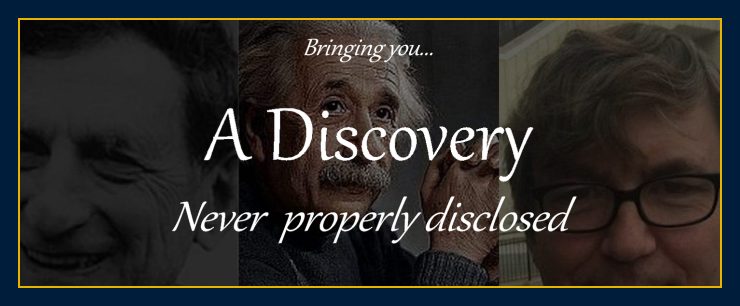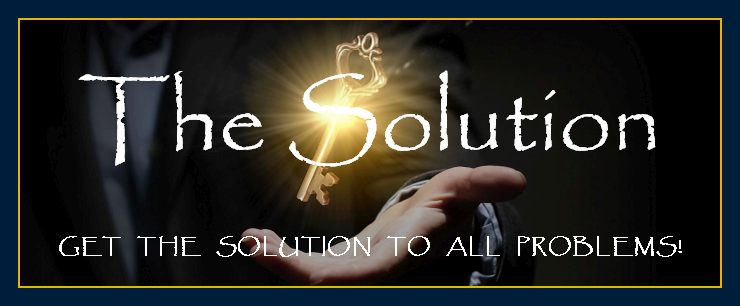 Click above to learn more
SCIENTIFIC AMERICAN ON TRENDS IN SCIENCE
What are the metaphysical trends?
---
The metaphysical trends are toward a new science. The best way to understand the metaphysical trends is to look at the science itself to gauge its accuracy.
When the new science takes hold there will be greater changes in world-wide thinking than ever before. Click on links below for more information.
"Civilization must be based on a single accurate science in order to heal division and function properly." — William Eastwood
New Science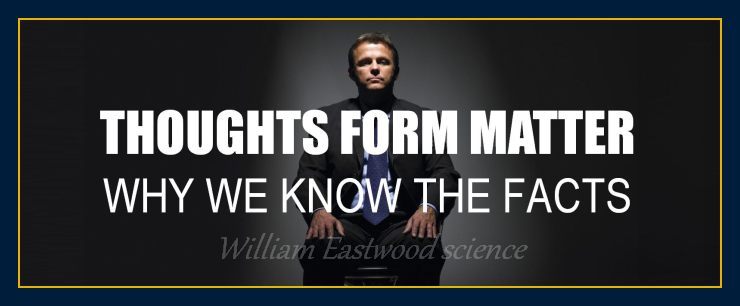 SUGGESTED READING
How do the changes in thinking affect me?
---
How changes in thinking affect you is determined by your beliefs and focus. Your beliefs, thoughts and emotions will determine which probability you experience. But you can enter a fantastic future and new development for humanity.
Philosophical beliefs are changing world-wide
---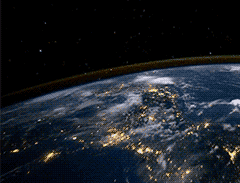 The division between democrats and republicans in the U. S.A. is not all about politics. The division reflects diverging overall worldviews in general.
The world is increasingly divided as altruists pull away, leaving the rest that refuse to change with the world's problems squarely on them.
Those with traditional fear-based religious and philosophical beliefs react to positive changes in thinking worldwide by trying to pull us backwards. It is a defensive reaction to positive momentum building in the opposite direction.
45

EASTWOOD
45 years of research goes into every book
With "WHAT IS THE CAUSE OF..." you can solve your problems and the world's problems at the same time. "WHAT IS THE CAUSE OF..." explains the real cause of all personal and social problems. Then it gives you methods to achieve goals based on an algorithm that can be applied to all goals.
.
Paperback / eBook DIRECT FROM MANUFACTURER - most reliable source -fastest delivery - lowest price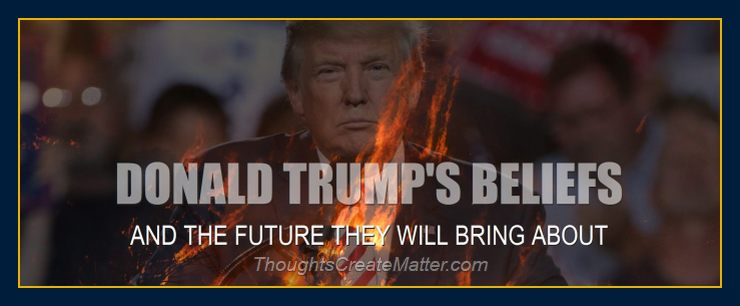 Click above to learn more
CONSCIOUSNESS IS A STATE OF MATTER: MIT
William Eastwood is a humanitarian working to improve the world.
His intelligence and intent to make a positive difference in the world was recognized by a Yale Professor when he was 13 years old. This is documented by the press
in this public newspaper interview
that took place when he was 16 years old.
In 2000, he incorporated Earth Network of Altruistic, Autonomous Individuals.
This stock company mission was to become a vehicle for positive global change.
Those who are compassionate, think globally and prefer greater civil rights are evolving and the rest are regressing or digging in.
Emerging positive psychology
---
There are millions influenced by metaphysics even if they do not know they are. If you value a positive attitude, use visualization and have an expansive worldview you are influenced by metaphysics.
You may not know it, but quantum mechanics is changing thinking globally. Awareness does not know boundaries. Awareness spreads from person to person regardless of religious, scientific or philosophical beliefs.
RAPID LEARNING & PARADIGM SHIFT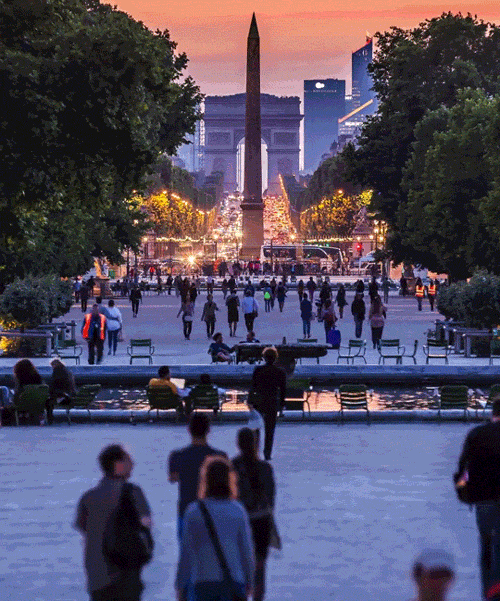 MORE PEOPLE WILL BECOME POSITIVE
Future trends
---
Dramatic Changes Are About to Sweep Civilization. These changes will eventually bring an end to the economic, political & social chaos we are now experiencing.
Manifesting will become the mantra of civilization going forward, and thinking in general will become more positive. This will lead to demand for all things positive.
---
What Are
Metaphysical
Global Trends?
Philosophical,
Religious,
Spiritual,
Shifts in Beliefs.
Changing Markets
& Demand
You create your own reality
---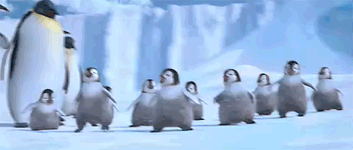 You do not need to have the same experiences as the rest of the world.
Positive people magnetically attract other positive people and experiences. A person who is positive can literally live in a different world than a negative person.
45

EASTWOOD
45 years of research goes into every book
No more negative emotions, no more restrictions, and no more suffering: A gift from the heart
---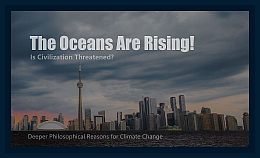 Increasing awareness of the fact that we create our reality by what we think is accelerating positive attitudes and changes in civilization. Television and advertising is increasingly appealing to those who want something positive rather than negative. Who wants to think negative thoughts or watch negative TV if those thoughts are going to manifest?
As advertisers catch on to increasing demand for positive media they provide a critical resource for people who need the positive media to elevate their thinking. This trend then benefits everyone. The demand for positive media is already changing the entire energy of the world. These changes will eventually bring an end to the economic, political & social chaos we are now experiencing. Click here or on image to learn more.
45

EASTWOOD
45 years of research goes into every book
Enjoy a life of complete freedom! "You Are A Beautiful Person..." is your Key to Freedom
---
The positive incentive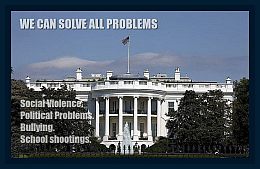 The idea that you create your reality by what you think and feel is incentive to think positive and feel good. It offers an incentive in the same way a free market economy does. With the realization that your thoughts create your reality comes the incentive to improve your thinking because by improving your thinking you manifest what you want in life.
A great many people in the world are focused on either their own problems or what they think other people are doing wrong.  This segment is stagnant or regressing. Those who are progressing have learned just how destructive negative thinking is and don't want any part of it.
The spread of new knowledge is going to continue to accelerate for decades and to a much greater degree than anyone realizes. As it does, there will be a snowballing effect.
METAPHYSICS WILL BECOME MAINSTREAM
Demand for positive programming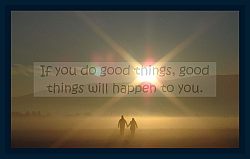 There are people who are in the same old worldview who continue to crave negative TV, but the numbers of people who want positive programming is going to mushroom. 
In every area positive people are driving global changes. Ultimately even global warming will be reversed, and the earth will be transformed. Click here to read more.
Instant Manifestation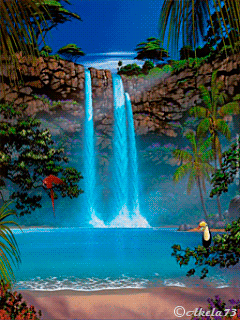 Instant manifestation will be easier to achieve than in the past. Increasingly people will get what they want when they want it.
As people suddenly realize their thoughts form their reality it will have an effect equal to that of an entire global communist system shifting to a to a free market economy overnight.
People will realize that positive beliefs about people and reality are necessary to make their life work. Demand for all things positive will explode. We are in the very early stages of that paradigm shift now.
45

EASTWOOD
45 years of research goes into every book
What are you going to do to change your life?
---
Growing positive beliefs
---
Getting rid of the wrong map (paradigm) can be a challenge, but it is the first and most important step to take. Other people, randomness, luck, and circumstances 'beyond our control' have nothing to do with outcomes in our life outside of our beliefs about them. So, first, forget about those ideas. They are not helpful to you.
YOU CREATE YOUR OWN REALITY
You can have anything you want when you want it. You can do that now.
Click above to learn more
Your senses project your reality and then perceive that reality.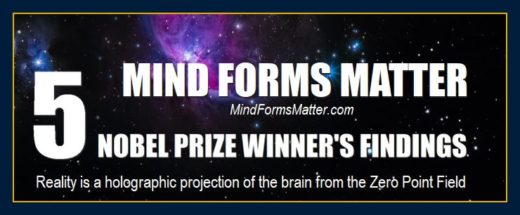 According to Albert Einstein's colleague David Bohm, the mind projects the events we then perceive.
ON THIS WEBSITE:
Had Albert Einstein been successful defending Bohm in 1949, this scientific paradigm may have replaced materialism as our world's accepted science. Documentation Princeton University.
A NEW SCIENCE PARADIGM
FOR YOU
DISPELLING PRIMITIVE SUPERSTITION
William Eastwood philosophy, also known as international philosophy, is an international standard philosophy of connectedness William Eastwood created that recognizes the power of your thoughts to create events. We give you the tools you need to create anything desired in life, and we recognize the goodness of your human nature and your personal being.
William Eastwood applied Bohm's science to test its ability to solve world problems and help people achieve their goals before Bohm even introduced "Wholeness and the Implicate Order" in 1980, principles used by President Zelenskyy of Ukraine.
Thoughts of abundance and all the money you could want wrapped in intense emotions of joy, pride, thankfulness and realization of wealth, will attract and manifest money faster than anything else.
If you are into formal visualization, spend about five to ten minutes at a time visualizing what you want to manifest and/or feeling the wish fulfilled. Rather than thinking about what you want with the assumption that you do not have it, change the assumption during this period of time. Make believe that you are living in the full realization of what you want. Do not allow contrary thoughts for this time. This should be a concentrated and focused effort.
When you are done, affirm the result will be forthcoming and then divert your mind to something else. The inner self works best after you have done this exercise and are focused on another subject. Realize that work is being done on inner levels to make your request come to fruition.
Refrain from lapsing into doubt or disbelief while you are waiting for the manifestation. Maintain confidence and a positive focus. Do not entertain conflicting beliefs and assumptions. Be patient and have faith in yourself, the process and the universe itself. Keep learning.
When nothing seems to be happening on the outside, a lot is happening on the inside. Create the feeling of a lot of work getting done on inner levels. Imagine magical and logical processes working on your behalf to bring you what you are asking for. This will help your inner self to do exactly that.
If you do not know what I mean by "work getting done on inner levels" you will benefit from understanding how events are formed on inner levels of consciousness.
Mind chatter
---
Mind-chatter consists of little statements as to what is or is not true that you say silently in your head to yourself all the time. This is where your opportunity to control present and future events comes from
If we believe we are not safe and secure in our existence, or that we cannot trust that existence, then anything good, we believe, will be taken from us. In an unsafe universe we expect others to come after it. And even before that happens, we believe in scarcity or limited supply. Your mind chatter will reflect that. You will find yourself focusing on the negatives and your fears.
To make metaphysical manifesting work optimally we need to have all of our beliefs aimed at the goal and supporting our ability to manifest what we want. This means that you have to get rid of the negative mind chatter.
Affirmations
---
To do that we can use what I call metaphysical affirmations. All you are doing by using metaphysical affirmations is changing the self-talk mind chatter I mentioned that goes on in your head all the time. By saying what you want to believe in an affirmation you are altering the thinking patterns and the energy available to you with which you form events. Once that is done, your inner self and the universe — both of which are of good intent and want to help you — will send you impulses that will lead you to what you want.
The nature of reality is such that we are supposed to manifest what we want simply by thinking about it. We are here on earth to learn how to do that. We are to learn how to direct energy correctly before we can advance to even more fulfilling experiences.
The physical cells in your body are formed from a non-physical cell counterpart that is indelible. That portion of the whole-body formation retains the memories of your lifetime. These memories are organized by emotional association. They are living structures within consciousness that can be activated by conscious thought.
Once activated, you will remember past events that are connected by a common emotional theme. As you play these memories and emotions in your mind and body you are directing this desirable energy into whatever avenues of manifestation are open to you. By thinking of something pleasing from your past you are engaging an inner creative process that will work for you to manifest more of the same.
If you do not block the process through impeding assumptions, the events and emotions you are focusing on will manifest new versions of the desired previous experiences you have brought to the surface with the directive power of your conscious mind.
How long you are able to maintain a backdrop of positive thoughts and emotions will determine how effective you are in your ability to create more of the same kind of events as your best memories. Wed a constructive mind-set and positive emotions with intelligently thought-out actions toward your goals and taking care of yourself and you will find that everything goes your way in life.
You will seem blessed with good luck.
The reason why this information is not more well-known is because of resistance from educated people — scripted in materialism — who believe that they already know everything.
Because each person's experience is a projection of what is dwelt on, resistance from within their own mind blocks the solutions they say they seek. Resistance comes from within everyone who has a belief system based on materialism. When individuals do learn and try to help others society resists, and often it is educated people in a position of power that prevent us from advancing.
Albert Einstein argued for David Bohm to remain a professor at Princeton University. Bohm's view of reality did not become our mainstream scientific view of reality because the President of Princeton would no listen to Albert Einstein.
I studied the practical application of the science — the ability of the worldview to solve problems and achieve goals for both the individual and our civilization.
Qualifications for anything require formal education. But those requirements have you learn your specialty though the paradigm of materialism. Materialism requires years of training because it is difficult. It is based on the idea that life is a struggle for survival and that nothing comes easy. That's a disadvantageous view compared to Bohm's paradigm, which says that the universe will project events you desire simply by virtue of the fact that the entire universe is one unbroken energy movement.
A sage is a survivor, and Eastwood was a pioneer that faced the dangers of bringing something new to the world. Others have not been so successful.
Yet Socrates did not survive, but was made to drink poison and his school was burned down. Why?
There are very few great thinkers who survive the ignorance of their times. They are attacked for challenging the myths, ignorance and established thinking of the times.
Look at what is happening with Trump, Putin, the Supreme Court and climate change. Our times are no different than in the time of Socrates. The U.S. was making some progress for a few decades and then a lot of people objected, and it was over.
They objected because they are scripted in materialism, and they are a product of the thinking and behavior that comes out of materialism.
Even if we arrest former U.S. President Donald J. Trump and assassinate Vladimir Putin, more radical authoritarians will seem to come out of the woodwork. Then there is the problem of climate change. These are all only hints of what's to come if we do not change our psychology.
Evangelists say we are sinners that will go to hell if we are bad, but we are already in hell because of those kinds of worldviews.
We do create our own reality, but within the context of the collective sociopolitical reality shaped by the myths connected to materialism — myths defended by authoritarians who deny the reality of our goodness right out of existence. This is not good. Trump and Putin may be extreme examples, but this is the direction we are moving.
"Our civilization must be based on a single scientific paradigm everyone can agree on in order to heal division and function properly.
"But it has to be the right science"
— William Eastwood
The right science
---

"When the science came out," Eastwood adds, "I had already been testing it for over five years. By the time I was 22, I owned three large historic homes on the coast of Maine. If we apply the science and change our core beliefs in a specific way, we can achieve any goal, which my achievements early in life reveal. You can create anything you want LIKE MAGIC with this worldview."
Based on the science of David Bohm, a philosophy that works LIKE MAGIC!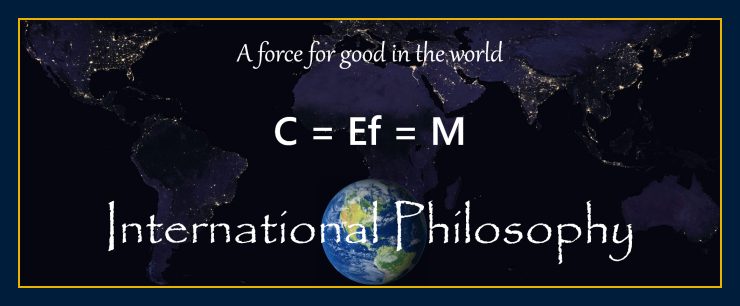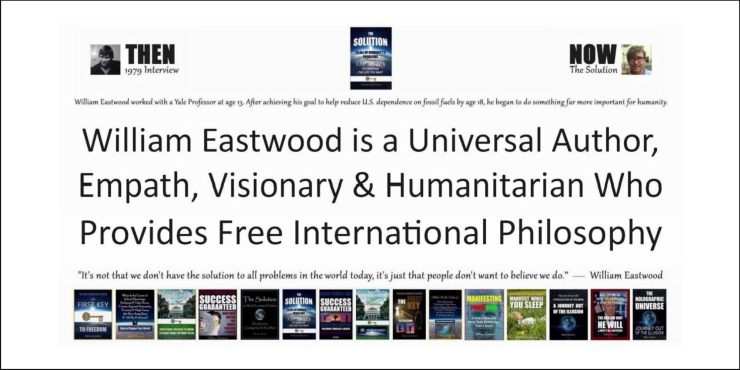 45

 45 years of research
Become powerful.
Create wealth.
Manifest your dreams.
The most generous advice.
The most experience.
Transform yourself and your life using the new science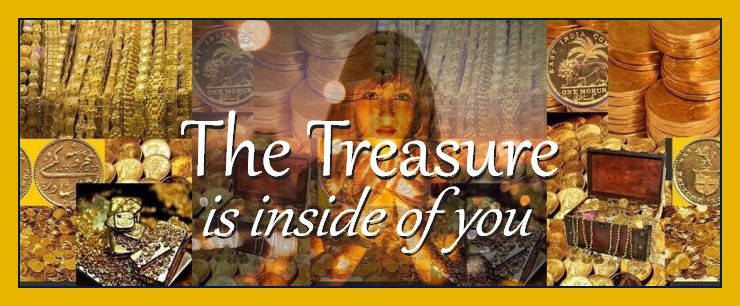 Click on the spinning globe at the top of any page to go to the daily affirmation post.

Click below for 100's of FREE articles based on the new science
A philosophy that works like MAGIC!

Create world peace using the new science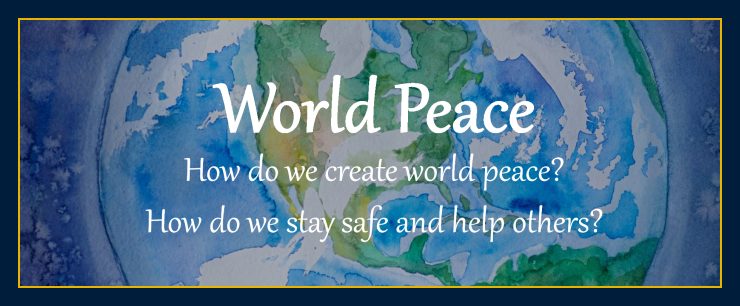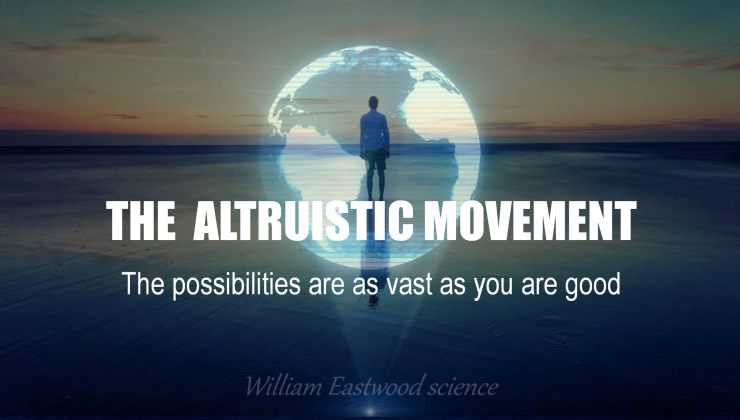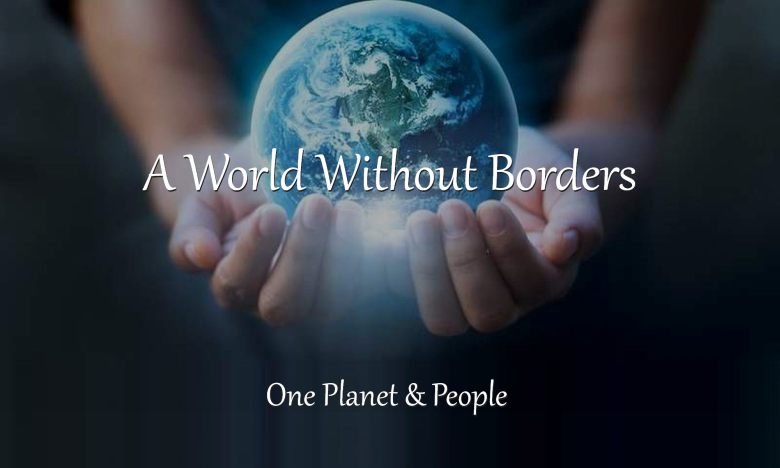 Albert Einstein
---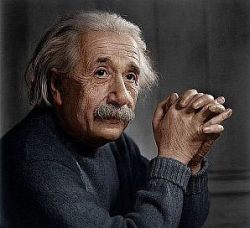 "We cannot solve our problems with the same thinking we used when we created them.
"A new type of thinking is essential if mankind is to survive and move toward higher levels."
— Albert Einstein
The books by William Eastwood contain the new thinking that Einstein spoke of when he said "A new type of thinking is essential if mankind is to survive and move toward higher levels."
45

EASTWOOD
45 years of research goes into every book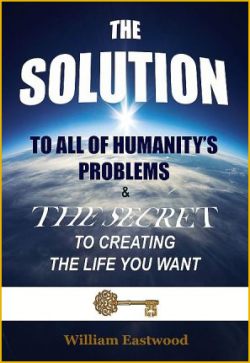 "We can literally change the course of civilization by lifting the race to a higher path through implementing the solution."
— Mario Fusco, TH.D., RS.D, B.S.C.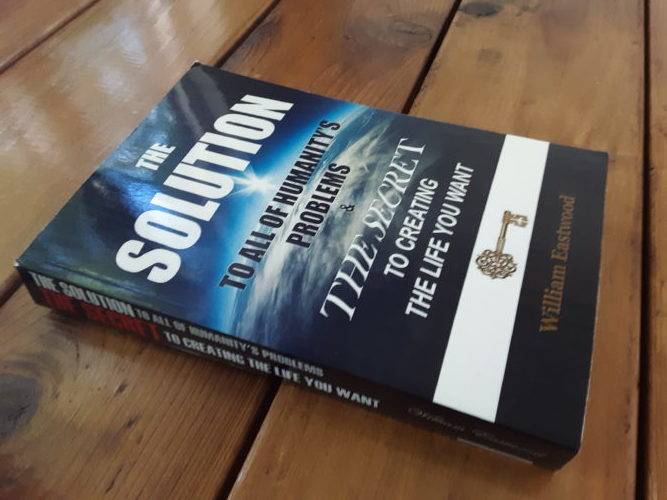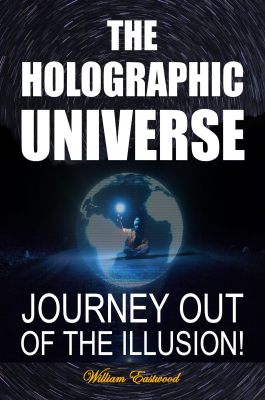 NEW
Is it because reality is a consciousness hologram only our senses perceive as being solid — a construction and projection of the mind?
About eight billion people are living in an illusion cast by their own senses and they don't know it. Those who are fooled by the illusion are powerless to control their destiny. This book gives you the understanding necessary to change the projection and to become part of a new and superior species.
Make the evolutionary leap with a revolutionary book by William Eastwood that gives you an easy-to-understand guided journey out of the illusion.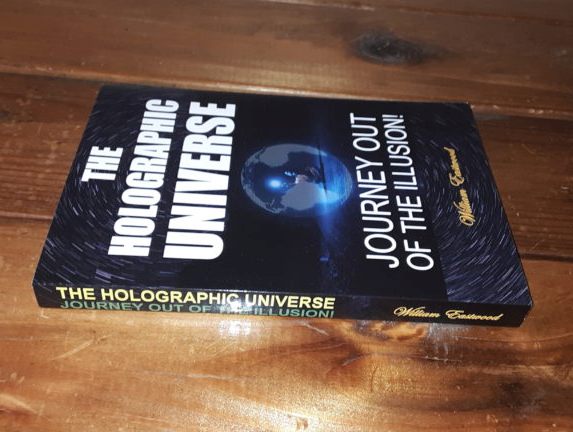 45

EASTWOOD
45 years of research goes into every book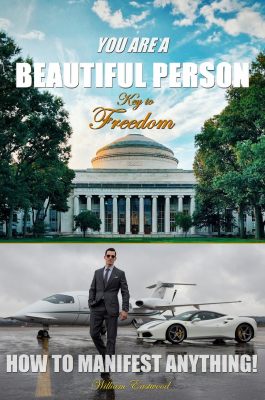 One of many books by William Eastwood containing everything you need to know to create the life you want. This book is the key to freedom from all limitations. Another revolutionary book by William Eastwood.
.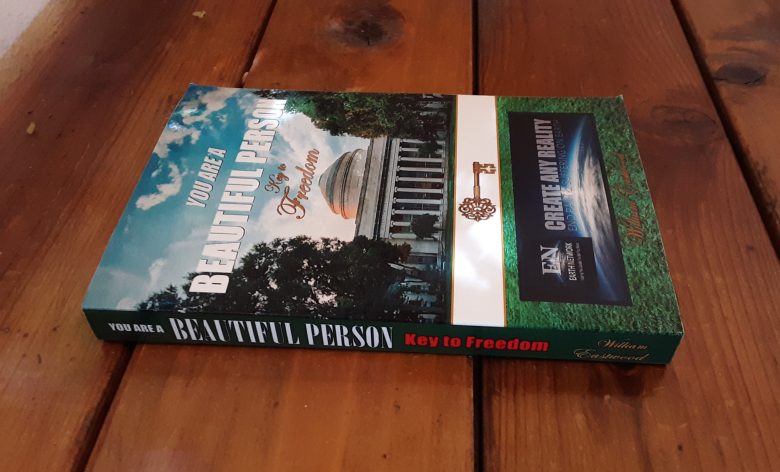 Highly practical instant magic
---
The practical magical power within you in this moment can be relied upon to change any situation, regardless of what it is or how boxed in you seem to be.
In simple terms, everything is energy. If your thoughts are positive they will manifest positive events. Joy, for example, can transform your life.

All time is simultaneous. Through emotional association we can activate cellular memory playback of times when we were young and in a spring rain in a natural garden paradise of our own making or whatever is most impactful to us. Our body's cellular past memory bank can bring the full reality of any such "past" moment into the present. This is because the past is still alive and real to the body consciousness which transcends time limitations.
Your power to create incredibly positive events immediately is within you right now in this moment. The beauty and power of the universe is at your mental fingertips.
A magical process will alter probabilities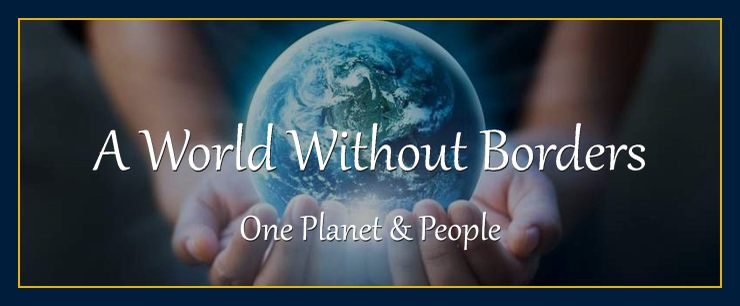 Humanity will unite and change course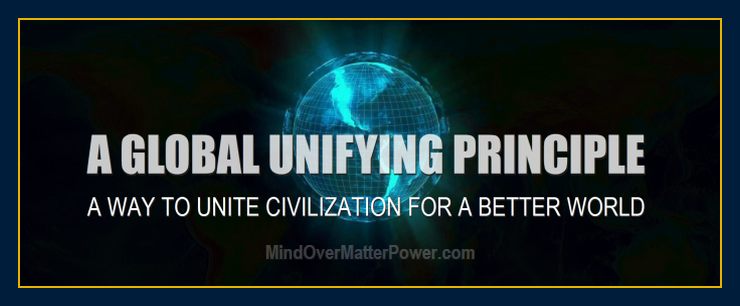 .
Everyone will be fulfilled and will enjoy prosperity and abundance
How to manifest money example
---
WILLIAM EASTWOOD: If I can materialize eleven twenty-dollar bills in one summer, you can learn to do the same.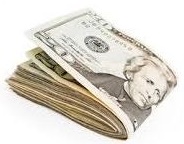 I conducted an experiment to test the ability I had to manifest (find) money. The first hit was an envelope with four $20 bills in it with no identification. A few weeks after that I found six $20 bills folded together. A week later when I was walking to the bank and thought I should try to manifest more, I closed my eyes for a few seconds and visualized a $20 bill. I was focusing on how I felt the last time I found $120.
Unbelievably, as I opened my eyes they were already fixed on a folded and partially crumpled $20 bill.
In a second of amazement I recognized the color of money, then I looked for the denomination, and because it was a little crumpled it took a few seconds before I realized that I was looking at the number two on a twenty dollar bill!
I quickly scooped it up and put it in my pocket with triumphant glee as I scanned the street for more. I text my sister whom I was with when I found $120, and told her "I did it again!" She text me back "Good work."
Of course you are wondering what my secret is. For this experiment to work I had to focus on money for over a year, often saying affirmations while filling myself with the feeling of finding money. It is something that happened because of the cumulative effect of my constructive focus and creative efforts.
I want to mention that I was feeling on top of the world the morning I found the eleventh $20 bill. I was focused on the feeling of the perfect summer day near the ocean in New London, CT. In general, the more positive thoughts and feelings we have, the more likely it is that we can manifest positive events and objects like finding money.
There is more to this and my books contain everything you need to know to manifest money as I did.
How to manifest achievement and goals example
---
WILLIAM EASTWOOD:  No matter what situation you are in you can change your reality. When I was twelve, I applied these principles and began drafting houses, and by age thirteen I was working with a Yale University professor on the design of inventions.
Yes, your beliefs, thoughts and emotions create your reality. Your thoughts literally become the events you experience and the objects you encounter in your future. Thoughts are composed of the same electromagnetic substance as objects and events. The substance of your thoughts becomes what you experience.
How to manifest success example
---
WILLIAM EASTWOOD:  When I was 22 years old, I called my friends on a Saturday morning. Everyone was still sleeping and so I decided to go on an adventure, and I drove north. I ended up in the state of Maine where I came across a 1776 home that I purchased. This is an example of a synchronistic event because what seemed negative initially ended up causing me to change the direction of my life. The house was what I had imagined and was exactly what I wanted.
In my early twenties I purchased three large colonial homes on the coast of the state of Maine in the U.S. with the money I made applying the principles on this website.
There is no problem that cannot be solved, no obstacle that cannot be overcome, no circumstance that cannot be transformed, no goal that cannot be achieved, and no dream that cannot be attained.
Get all this information directly from the source — Earth Network books
45

EASTWOOD
45 years of research
---
The purpose of Earth Network books is to provide you with all you need to know to be successful in all areas—in intellectual and spiritual knowledge, business, finance, health, love and relationships.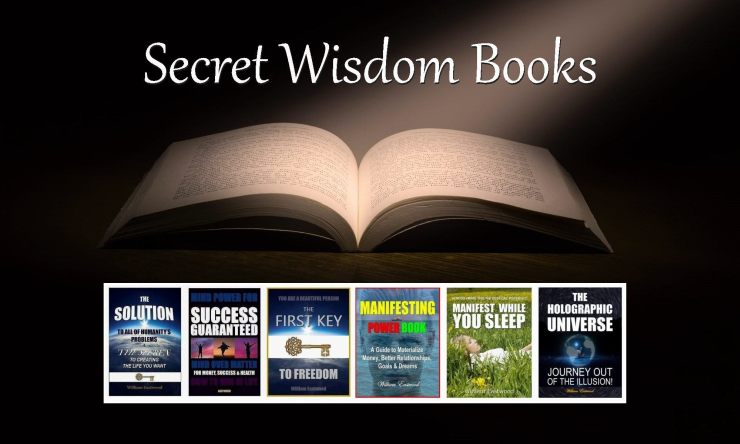 Say thanks
---
Say thanks with a book order so that I can continue to bring this information to you.

"If you do good things, good things will happen to you."
— William Eastwood quote at age seven.
"When you buy a book here you are doing a good thing because all proceeds are used to help people struggling in over 170 countries. Our clients who do not have any money to buy books rely on you to fund this website through book purchases."
— William Eastwood
By purchasing through Lulu.com (above) you get these books DIRECTLY FROM THE MANUFACTURER and cut out the middleman! — most reliable source — fastest delivery — lowest price.
How Is Thinking Changing World-Wide? What Are the Metaphysical Trends?
© Copyright 2019, 2020, 2021, By: William Eastwood.
Primary article concludes here.
Four FREE Earth Network websites and over 100 articles
---
FOUR SCIENTIFIC EDUCATIONAL SITES — ONE PHILOSOPHY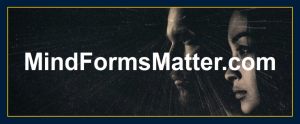 A singleAMAZING philosophy!
100's of articles!
4 EN websites!
They are meant to be used together.
Click between them!
45

EASTWOOD
45 years of research goes into every book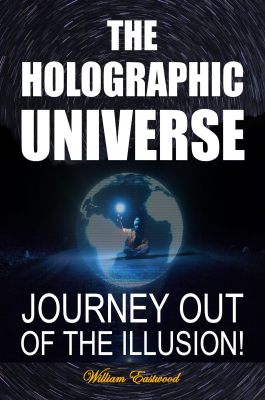 By purchasing through Lulu.com (above) you get these books DIRECTLY FROM THE MANUFACTURER and cut out the middleman! — most reliable source — fastest delivery — lowest price.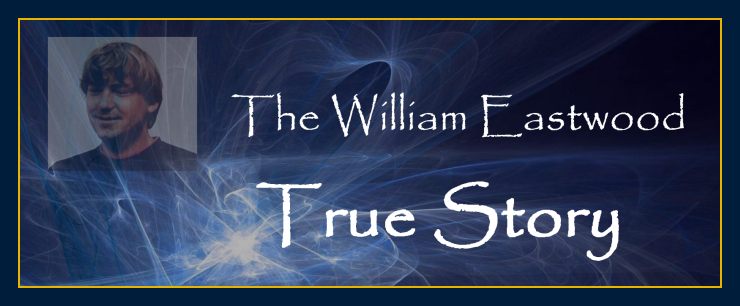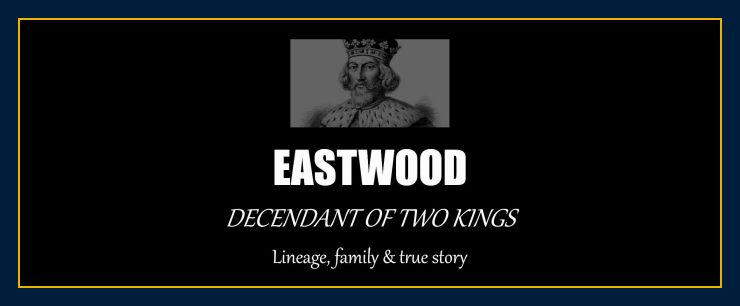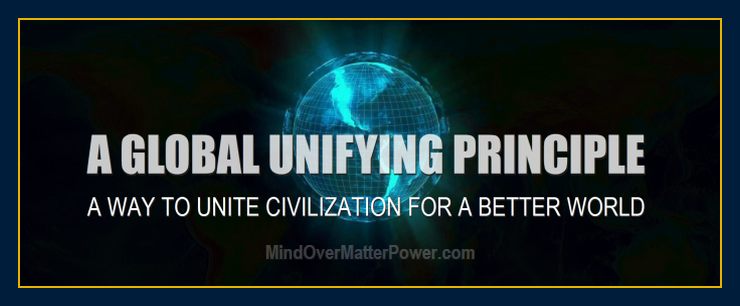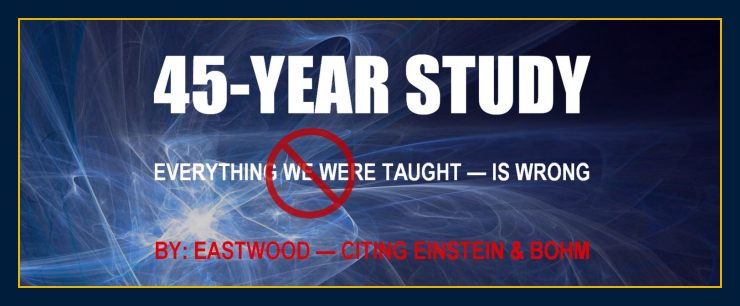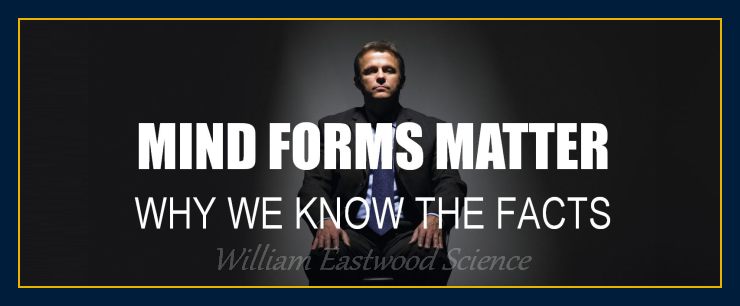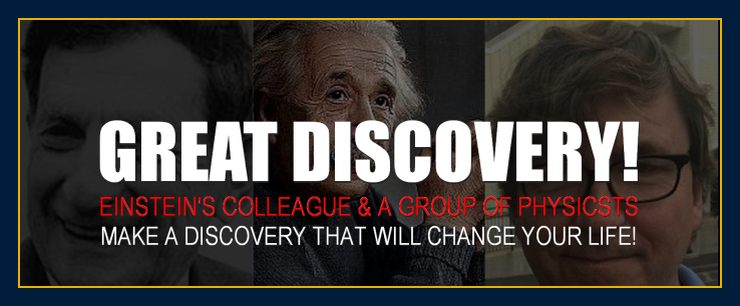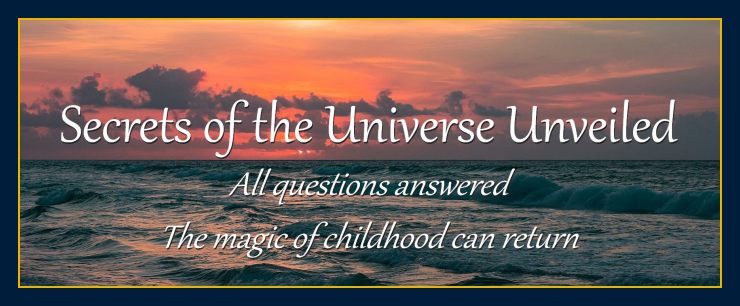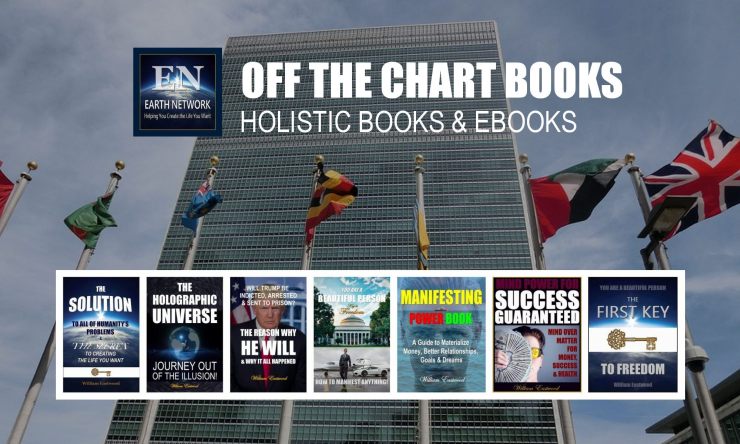 Our paperbacks / eBooks DIRECT FROM MANUFACTURER - most reliable source - fastest delivery - lowest price.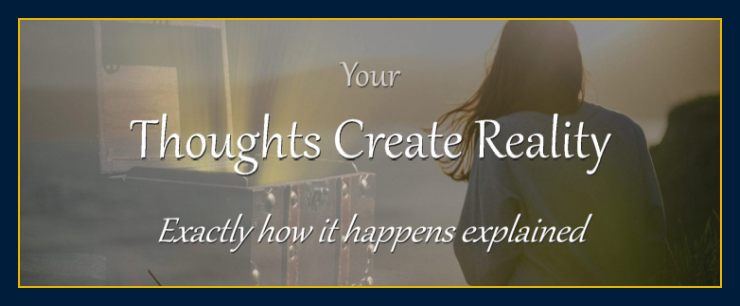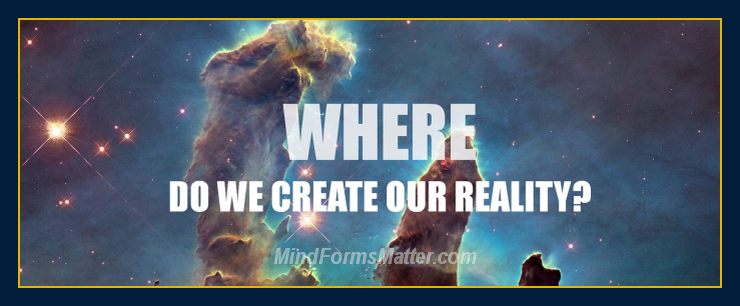 While the new theories are often attacked by holdouts, those who argue against the new findings cannot answer basic questions about the nature of reality.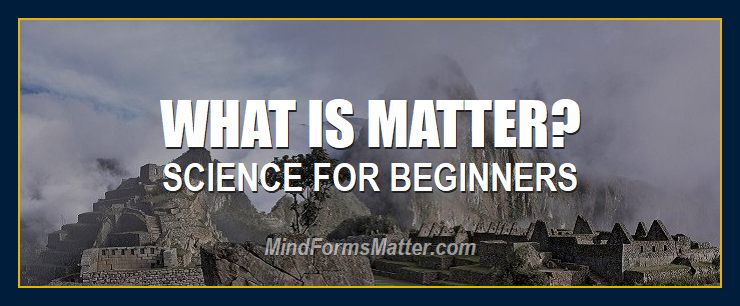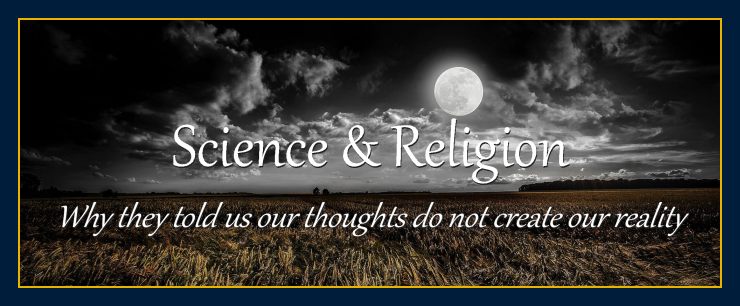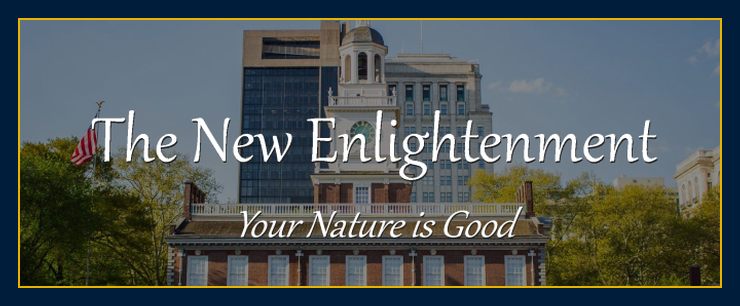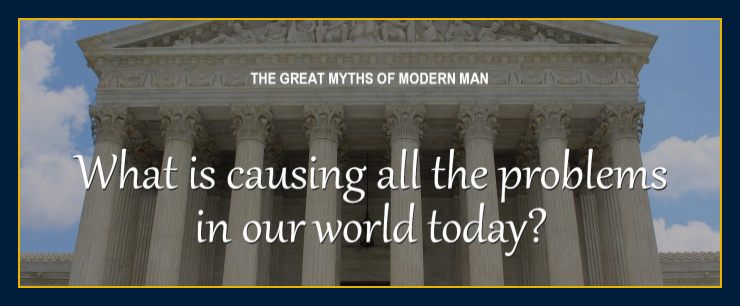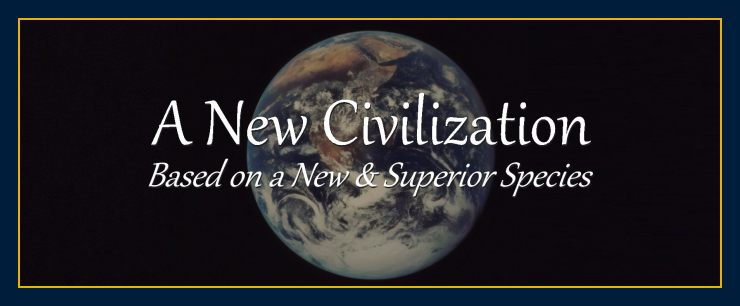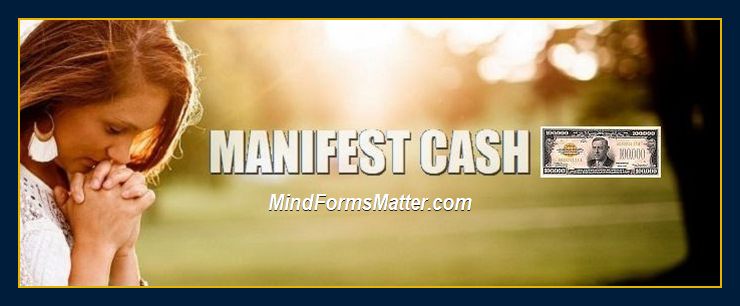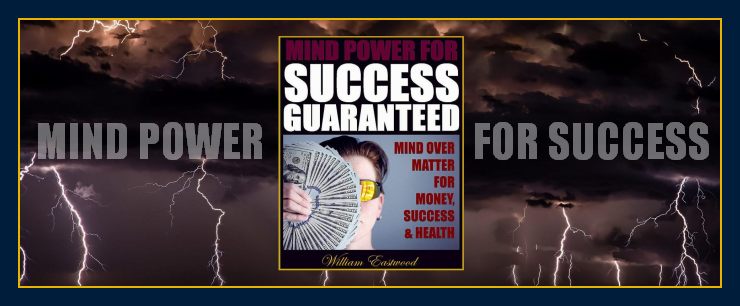 .
An original film.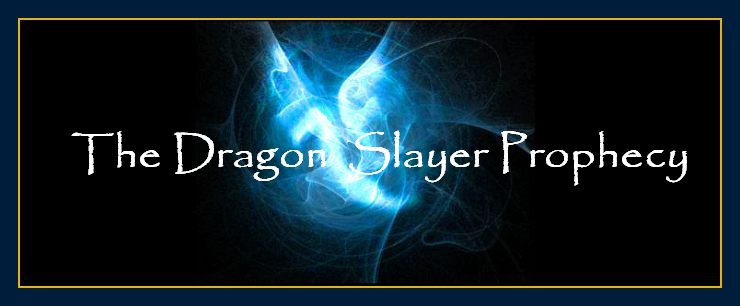 William Eastwood at age seven.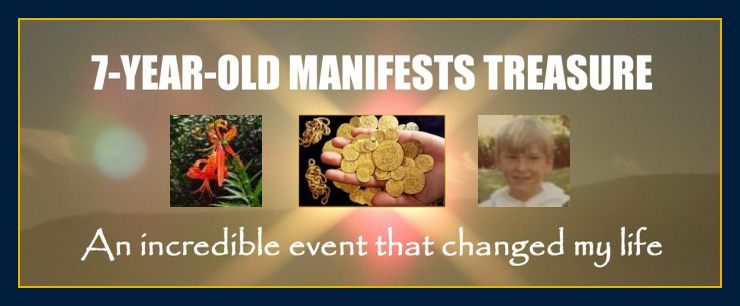 GLOBAL CONFLICT RESOLUTION
We are not just complaining.
We are not strictly theoretical.
We are engaged.
We are solving world problems.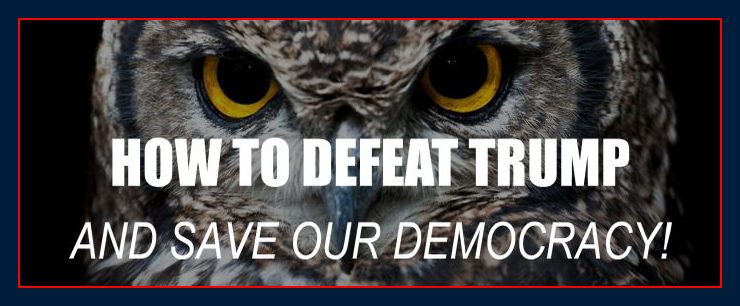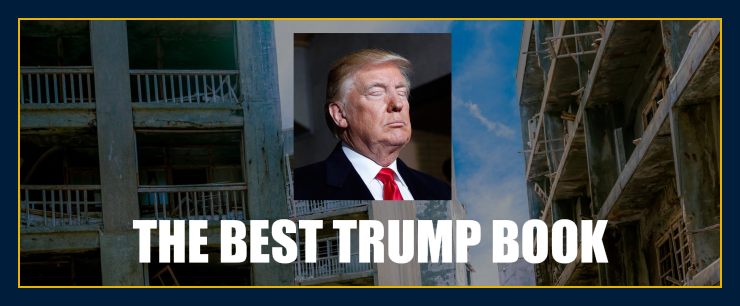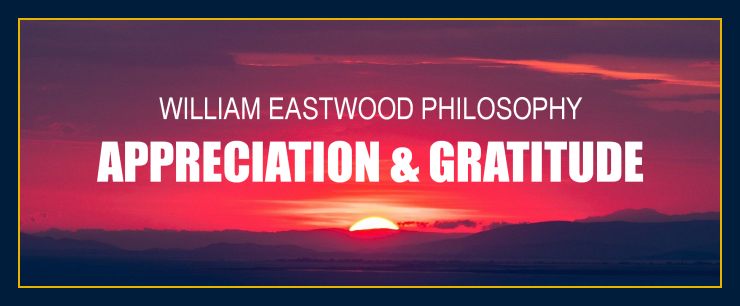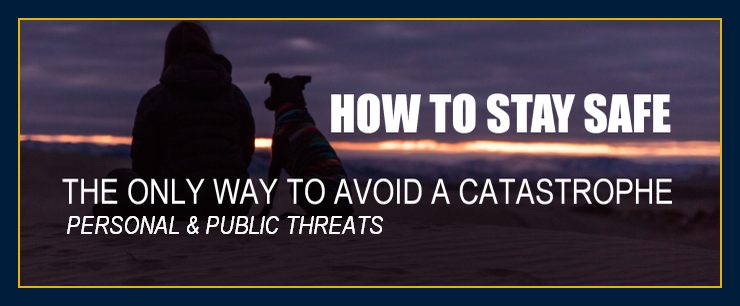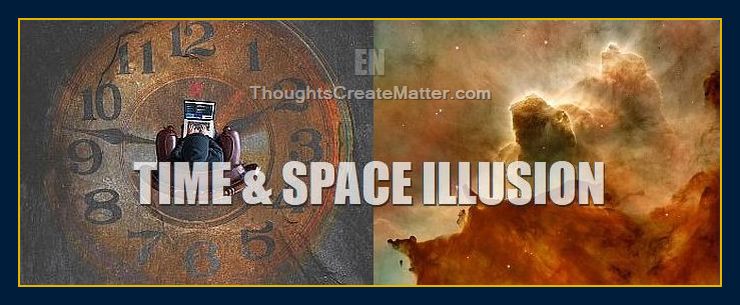 BOOKS
EASTWOOD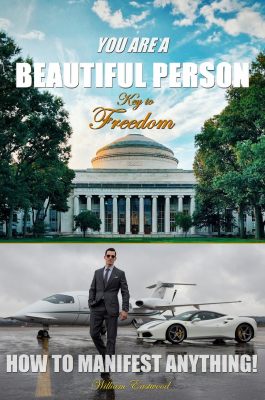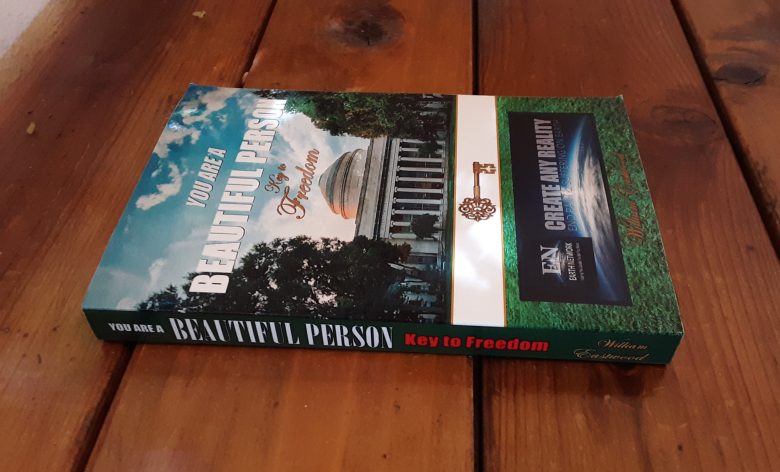 By purchasing through Lulu.com (above) you get these books DIRECTLY FROM THE MANUFACTURER and cut out the middleman! — most reliable source — fastest delivery — lowest price.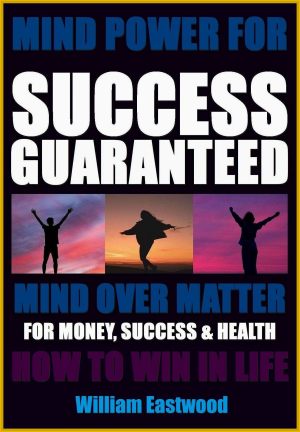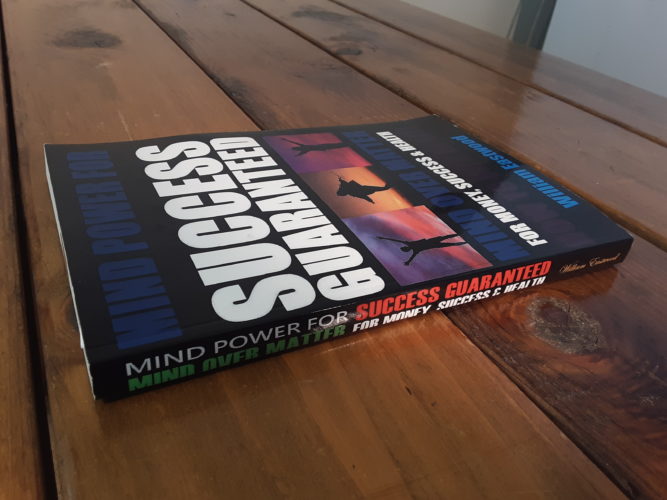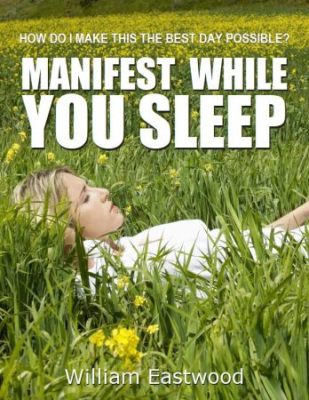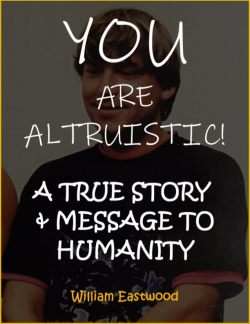 ---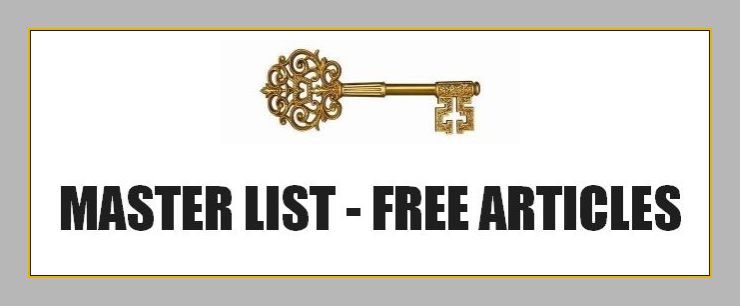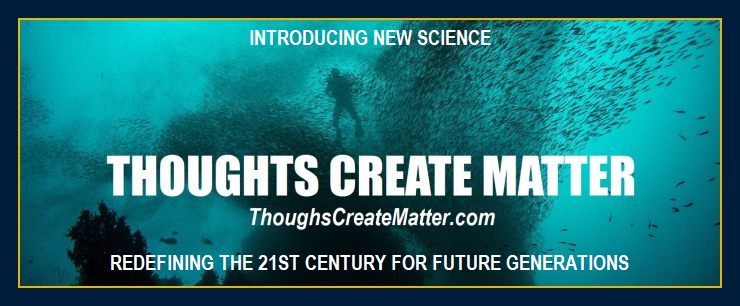 Mind Forms Matter Links
Extended articles of merit

Recommended site: Thoughts create matter
---
Categories: What Are the Metaphysical Global Trends?  Click on our site and books to learn more. Your thoughts form matter and create your reality. Worldwide metaphysics trends and statistics. Metaphysics major shifts in philosophical beliefs. Metaphysical philosophy. Click on our site and books to learn more.

How Is Thinking Changing World-Wide? What Are the Metaphysical Global Trends? Philosophical, Religious, Spiritual Shifts in Beliefs
Metaphysical Global Trends: Major World Shift in Thinking & Markets Will Affect Everyone.
Economic, political and social markets about to change dramatically with new knowledge.
Your thoughts form matter and create reality.
The concepts conveyed in this website are within these books.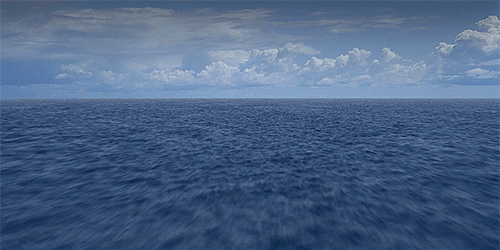 www.MindFormsMatter.com