---
The author of this article, William Eastwood, worked for a Yale University professor on a secret invention at a private research and development facility at age 13. This is documented in the public record.
Eastwood's 45 year study / 25 books reveal that intensity, conditions and other factors determine when your thoughts are projected into events. He has a daily post to help you create the life you desire.
Metaphysics & More: WordPress Website Design & SEO:

Graphics & Writing That Will Sell Your Product or Book
Website & writing services

William Eastwood, Websites & Writing


REACH PEOPLE AROUND THE WORLD
Websites, Writing, Consulting & More by William Eastwood
Book covers
---
I can create a high-quality book cover for you or help you to design your own front and back cover.
Help with self-publishing
---
I can get your book printed on demand through a reputable company that produces high-quality glossy-cover books, with excellent free marketing services and global distribution.
I can help you to get your book self-published very inexpensively. I can guide you through the process or I can do it all for you as your special agent.
Discounted website help
---
I can set you up with a high quality WordPress website and quality hosting. WordPress is the industry standard all professionals recommend.
I can design a website for you or help you learn how do it yourself.
I can create and write website content, blogs and marketing content, or I can help you do it yourself.
I can optimize the site for you so that you will get high traffic from Google and other search engines with highly targeted keywords.
Assistance policy
---
Depending on your budget, I figure out what is best for you. I can do everything for you, or I can help you as needed.
Using this approach, it is possible to get more for your money than you will anywhere else.
Email me to get started
---
Let Me help you.
Initial correspondences are free. I need a 50% down payment  minimum, to get started. Or you can pay as you go using the PayPal form above.
William Eastwood
PO Box 2194
Bayfield, CO 81122
WilliamEastwood@graphic-designer.com
970-903-1402
Print on Demand Publishin

g
---
Independent "Print on Demand" services have helped change the world of publishing. It is easy and inexpensive to publish your book once you know how. If you are interested I can guide you getting started.
I can get you set up and published at the lowest cost to you possible. You book will be made available to Amazon and all other major sellers.
Search Engine Optimization (SEO)
---
Search Engine Optimization (SEO) is the science of increasing traffic on websites. I have achieved as many as all 18 top search results on Google for specific high-value keywords.
At times I had special Google snippets (free Google ads), complete with book illustrations for targeted keywords at the top of the first search results.
I can help guide you through the process of developing and optimizing your own website, or I can do everything myself.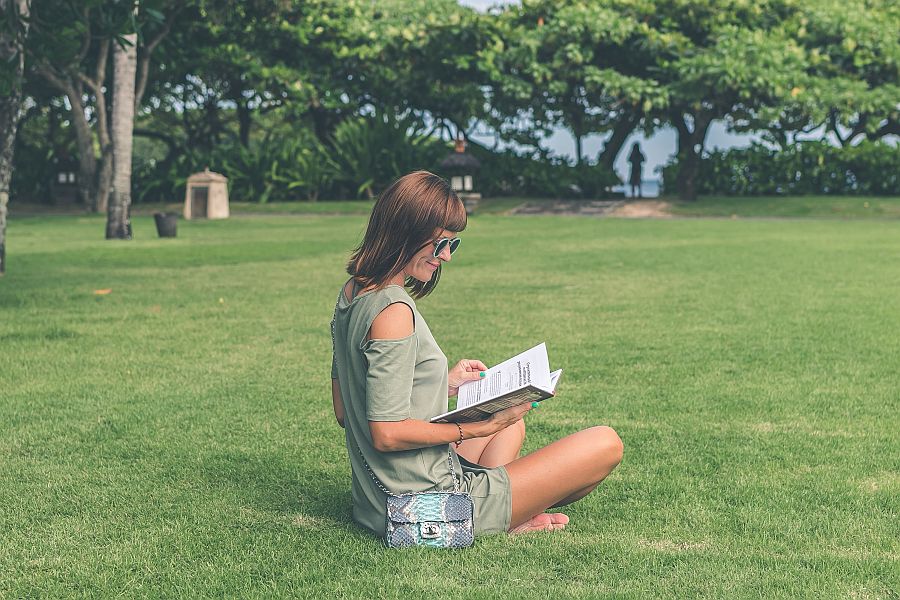 If you are looking to self-publish your book, or need help setting up a website, check out this site to see if you like my style of website.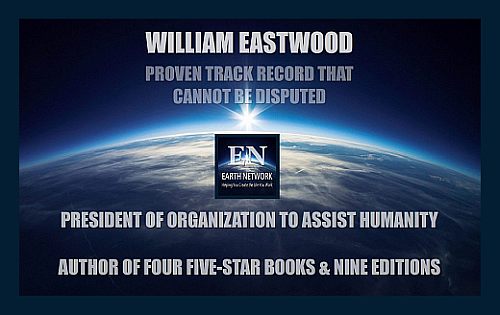 The author's offer of assistance
---
A plan for your success.
The secret
---
"You are beautiful and the universe is kind. Do not let anyone ever say otherwise.
"If you affirm that every day, your life will be good and everything will work."
— William Eastwood.
Affirmations create your reality
---
You can choose to focus on and be grateful for everything good in your life. You can wake up and appreciate the new and original day, your existence, opportunities, the fact that you create your reality. If you do that, more of everything good will come into your life.
Neurons will be created that form connections to all those things you appreciate, forming  wiring in your brain that tunes you into everything you love. Your focus will manifest more and more of those kinds of events, despite the seeming odds against you.
"Beat all odds with my free daily affirmation and guidance page."
MIND FORMS MATTER: A plan for your success
YOUR WAY OUT OF UNWANTED CIRCUMSTANCES
---
My daily affirmations and guidance post can get you out of unwanted experience and into the life you desire. "I can get you out of your current situation, no matter what it is, and it's completely free." — William Eastwood.
This daily post is designed to help you. You can extract yourself from the most difficult circumstances, and you can manifest your dreams and goals. If you read the affirmations on the affirmation page first thing when you wake up, you will change what happens on that day. If you continue every morning, you will change your whole life. But if you don't go to this page, don't follow your intuition, or don't apply the principles, nothing will happen.
My free PDF book also links you to this page and the most important things to know in an increasingly difficult world.
---
FREEDOM  POWER  CREATION  ENERGY  SUGGESTION  FORMS YOUR LIFE  AND CREATES WHO YOU ARE.  BEGIN YOUR TRUE LIFE.  BE WHO YOU WANT TO BE.  HAVE WHAT  WANT TO HAVE
Kindness and human charity matter.
---

At age seven I told my friend, "If you do good things, good things will happen to you," as I pointed to a rock in an old stone wall and asked him to hand it to me. We had collected roadside trash and put it in a depression in the ground. We had been cleaning up a local road after school back in 1970, before the environmental movement even began.
I dropped the rock on the trash to conceal it (all that we knew to do at that age). With the trash buried, I turned to look at my friend. There had been a shoe box filled with old coins behind the rock I had asked for and he had the coins spread out on top of the stone wall. We filled our pockets and headed home to tell everyone we had discovered treasure! It was one of the moments you can never forget and perhaps the best day of my early childhood.
When you add one of EN's books to the tools you possess to improve yourself and the quality of your life, you help more than just yourself.
You help
people in over 170 countries, some of whom are suffering in bleak and difficult circumstances.
Some people are dealing with traumatic situations and lack of food, or in some way desperately need help. The information and solutions we provide can show them how they can get their next meal or feed their children.
You hold the future in your hands
Donate to help us create a new kind of civilization
Direct.
Through a book purchase.
BOOKS
---
BY WILLIAM EASTWOOD for Earth Network
Donate to help people internationally
---
Book manufacturer (cut out the middleman / most recent versions of books).
Prices provided in U.S. dollars: Convert U.S. dollars to foreign currency.
World Help • Education • Environment • the Inner UN
---
The world needs your help. When you buy a book, you invest in a mission to bring about a better world and cause that reaches out to every hungry child and dark corner on earth. When we are done, nothing will be the same. 
When you buy a book, you help me to fund Earth-Network.org to make it a non-profit and help to bring my grassroots institutions to the world where they can help people everywhere.
THE SOLUTION
The Solution..." gives us a plan for a vastly superior civilization and a plan for your success and dreams-come-true. The 2023 "Solution..." provides you with 460 pages of insights in which Eastwood gives you a remarkable new way of looking at the universe supported by two of the world's  most  eminent thinkers ― Stanford neurophysiologist Karl Pribram, and University of London physicist David Bohm, a former colleague of Einstein's.
"In editing 'The Solution…', my perspective as a scientist with two doctorates in theology is that 'The Solution…' bridges science, metaphysics and true religion.
— Mario Fusco TP.D, RS.D, BSC.
"We can literally change the course of civilization by lifting the race to a higher path through implementing the solution."
— Mario Fusco TP.D, RS.D, BSC.
Create anything you want LIKE MAGIC
---
Click on our affirmation page once or twice a day, or as time allows when it is convenient for you to do so. It is the best habit you can possibly develop if you want your life to work.
By taking a few seconds to read through affirmations, instantaneous connections are made to your best memories and most powerful experiences on a subconscious level. This allows for positive energy and ideas to enter your consciousness and find a way to change your state of mind, increase your enthusiasm, and motivate you and change your circumstances for the better. Just reading lists of affirmations daily can make a huge difference in your life, keeping you positive, strong, on-track to your goals, balanced and consistent. Most importantly, positive thoughts — focused on in specific ways — will manifest desirable changes in your life. I am providing you with a path to success like nothing you have ever experienced before.
Your life is a projection of the life-force within inner levels of your being we reach with certain affirmations. This is living energy that does your will. This is not a frivolous activity, rather, it is the most logical and direct path to eliminating blocks and achieving your goals. In the same way that good food helps your body, these affirmations give you life-force substance that begins building events in the direction you choose. It's how you control and direct your life, and in this case for the better.
If you follow my advice and apply these processes correctly, you absolutely will transform your life like magic.
If you want to clear your mind of that which does not serve you and manifest your dreams and goals as fast and efficiently as possible, you may want to get our audio goal-delivery system from Audible (this is not available through our Lulu.com books channel).
Otherwise, visit my daily affirmation page.
"The doctrine that the world is made up of objects whose existence is independent of human consciousness turns out to be in conflict with quantum mechanics and with facts established by experiment."
Bernard d'Espagnat, a top theoretical physicist.
What does that statement mean?
It means that your consciousness is connected to physical objects. You can attract wealth, money, love, health or anything you want with the simple principles given in these books. I created these books to provide simple and easy to understand principles anyone and everyone can use to improve their life. These books all make your goals easy to achieve.
45

years of research has been put into a collection of powerful world-changing books that show you how to use Internal Science to create what you want in life.
Books by EARTH NETWORK
---
Written for Earth Network by William Eastwood.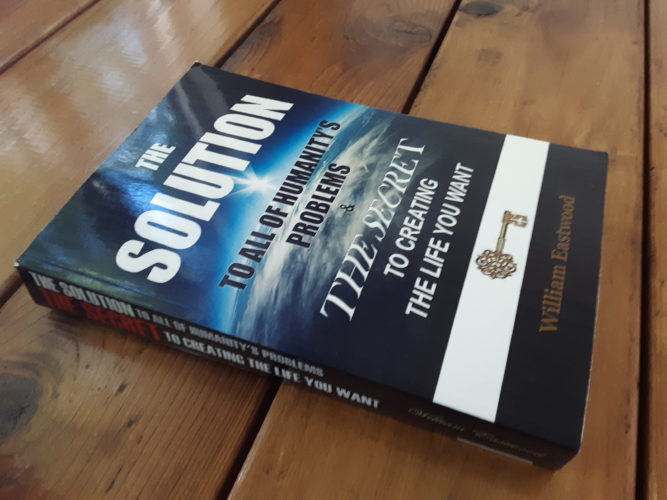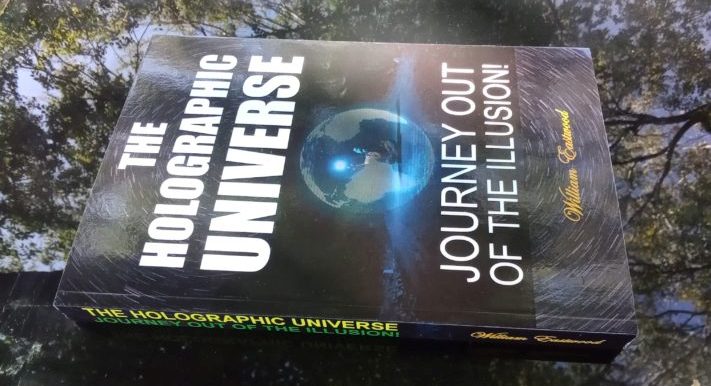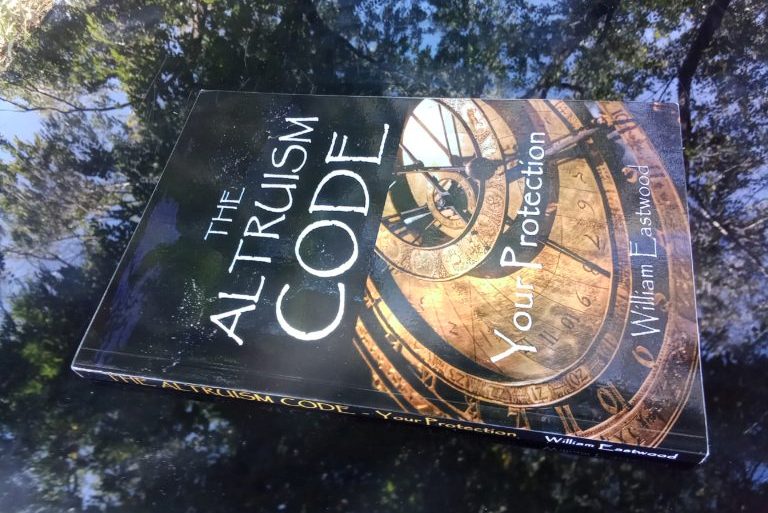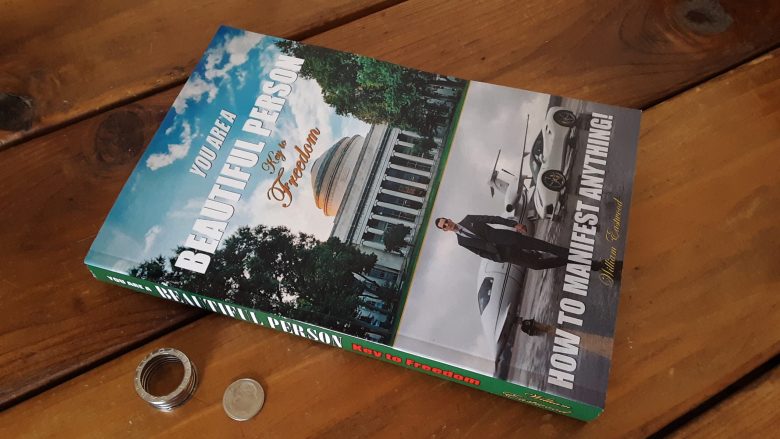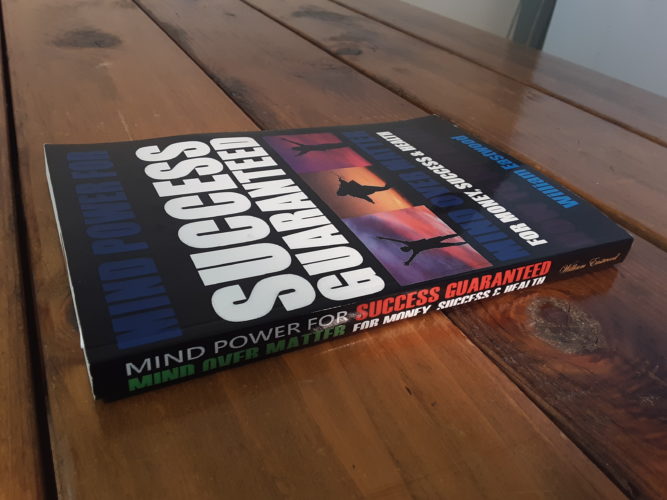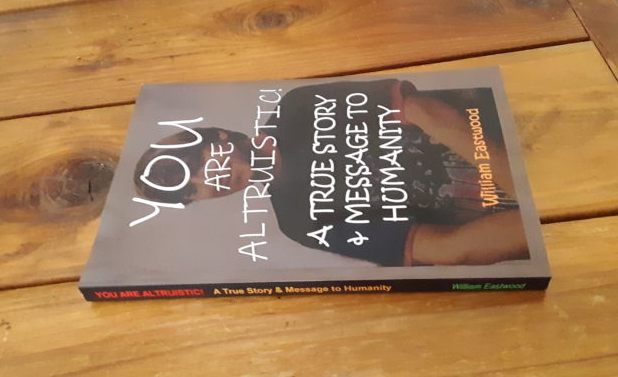 45

45-years of research goes into every publication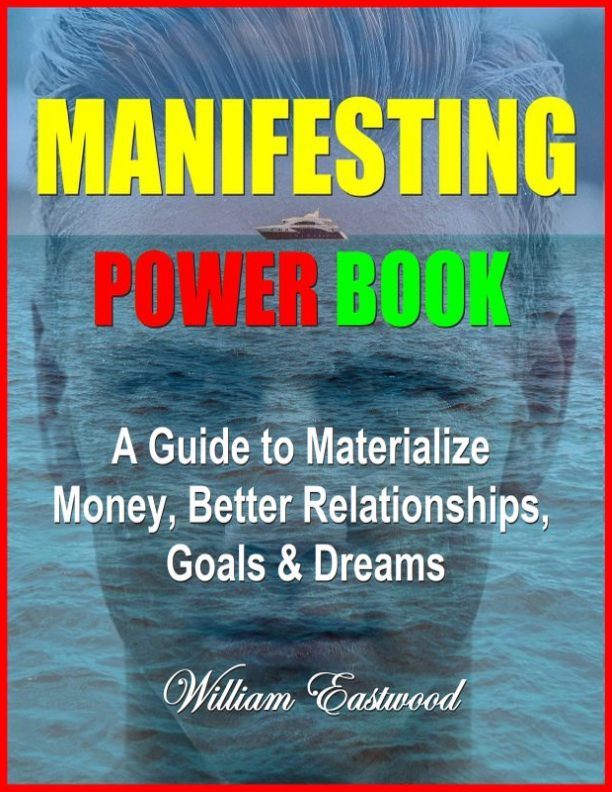 45

45-years of research goes into every publication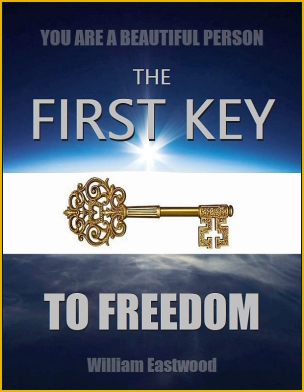 A powerful gift to yourself or others
---
Link to Amazon: International 5 STAR Review
[/su_expand]
There are more books available.
Buy a book today
If you are able, please buy a book today. Buying a book shows your support and helps to make this material available to everyone so that we can succeed as a civilization.
When you add one of our books to the tools you possess to improve yourself and the quality of your life, you help more than just yourself.
You help people in over 170 countries, some of whom are suffering in bleak and difficult circumstances.
...Some people are dealing with traumatic situations and lack of food, or in some way desperately need help. The support we provide can show them how they can get their next meal or feed their children. 
Books by Eastwood
Click below.
Buy Direct
By purchasing through Lulu.com (above) you get these books DIRECTLY FROM THE MANUFACTURER and cut out the middleman! — most reliable source — fastest delivery — lowest price.
Bulk rate discounts for multiple purchases for those on your gift list, or for groups, schools and universities.
"I WILL TELL YOU HOW YOU CAN CREATE ANYTHING YOU WANT"
---
Simple, easy to understand books on how to create what you want in life.
"There are ways to use this science to make money. Wealth and personal safety are easy. I owned three large historic homes on the coast of Maine in 1985, at age 22, because this philosophy WORKS LIKE MAGIC!"
The secrets in all my books can be used to achieve any goal, no matter what it is. Every book is loaded with tips, secrets and insights that will help you to manifest your goals and dreams. Nothing is a higher priority than your own self and life. The path to your dreams is right here.
EASTWOOD
"You are on one of my six inner UN World Help websites that offer hundreds of free articles to empower you to succeed with advanced philosophy based on quantum theory. Nothing else like this exists in the world today. The only ads on these sites are for my own books and articles. I do not take or share your information or email address. I do not send you any information. There are no cookies, no scams or gimmicks, just safe sites you can read at your own leisure."
— William Eastwood.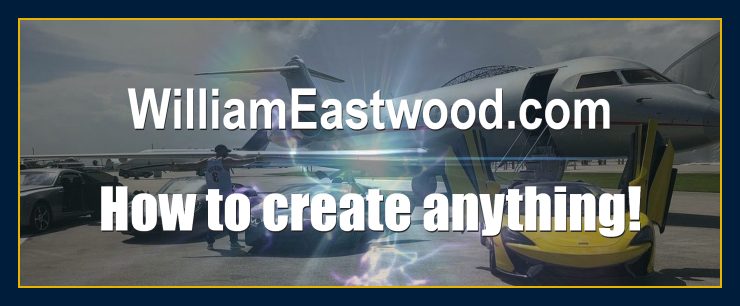 Over

500

free articles!
THE INNER UN PRESENTS: SIX SCIENTIFIC EDUCATIONAL SITES AND ONE INTERNATIONAL PHILOSOPHY
SOME OF OUR MANY ARTICLES & BOOKS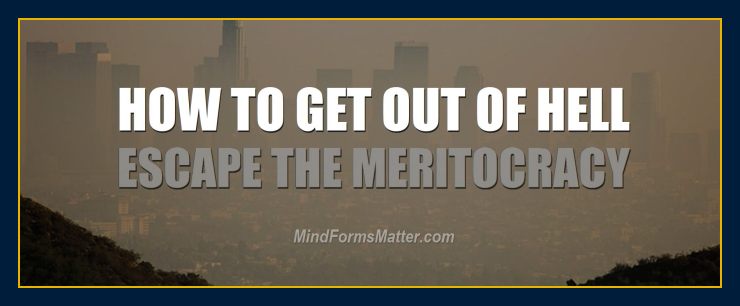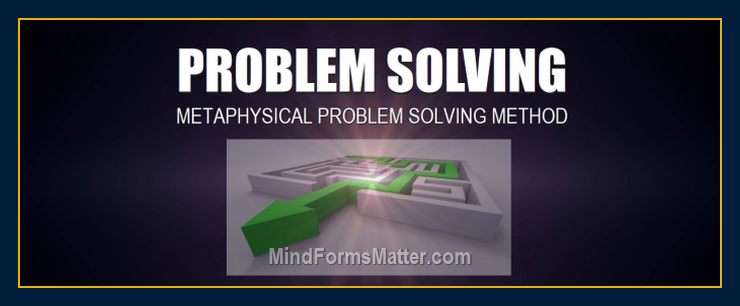 Tool to find what you want
---
Think of probabilities as avenues of action open to you. A probability is a non-physical series of events that can become physically manifest. Each action increase the total range of probabilities open to you.
Out of one thing you do today, three more possibilities could arise. Going to the store, for example, puts you in contact with others, and the probability of interaction with each person. There is a science you can learn to create only positive events with your thoughts.
Ordinary probabilities are the things you do every day. An unusual probability could be meeting an old friend who mentions a book. Upon reading it you end up taking a new direction in life.
Unforeseen fortunate probabilities, also called synchronistic events, are triggered by your positive conscious focus and thinking in life. But the work done to create them happens at deeper levels of your own consciousness.
Your beliefs must also support the possibility of having what you want. Any assumption is a belief. "Murphy's law" is a common hindering assumption held by people who say that their positive thinking does not work. In its simplest form, Murphy's Law states: If anything can go wrong, it will. You may think, "if it is something good, it is hard to get and if it is something I want, someone will try to take it from me." These are the kind of assumptions are invisible barriers to success that you want to reject and dismiss. But you need to know how to do that.
Some people believe that they are a product of everything that has and is happening to them. This is called an external locus of control. Our meritocracy creates a sense of powerlessness. Mind over matter nonlinear thinking can make you powerful or you can remain stuck in beliefs that cause all your problems.
A person who feels that their job, position, circumstances or outside forces control them has an external center. These types of people cannot manifest what they want in life.
How often and to what degree do you use willpower or other means to make things happen for you? You can will your thoughts to manifest as material events, objects and reality. Can you heal with nonlinear thinking , use conscious co-creation and solve problems the new way?
Do you know how to create a miracle, or how to be a billionaire?
Do you lock in on what you want like an archer locking in on the bullseye, or like a child who wants a new pair of sneakers? Young children intuitively feel that they control reality with their thoughts. Do you acquire your goal subjectively? Or do you have a lot of thoughts about the perceived obstacles, like not having enough money, or needing to spend money on something else?
Do you control your life in some areas, and then profess that others are impeding your freedom and ability to have what you want in life in other areas? If you have a lot of negative emotion in reaction to people that you believe are a hindrance, you have an external center. Do you even know where you form your reality? If not, you can benefit by immersing yourself in a study of the subject of manifesting thoughts into events, objects and reality.
You can learn how to get out of a difficult situation and create anything you want. Learn how to make today the best day possible.
If you want to know what you think and believe, ask yourself what you feel. Your feelings never lie.
When you are sure of yourself, and confidence is strong, you have a greater ability to manifest what you want in life and draw positive people into your life.
When you put control of anything outside of yourself the problem of not being able to create what you want could be related to self-confidence.  You need to be confident that you can create what you want, and if you do not have this confidence you have to develop it. 
Do for others what you would like others to do for you. Be kind and the world will reflect that back in what others do for you.
Manifesting
---
To manifest anything, you must think from the end. Manifesting involves imagining the desired end result as if it were already achieved. This is often called visualizing the wish-fulfilled. When we make our imagining as real as possible and wrap them in amplified positive emotions, we get a powerful result.
Earth Network multisite (mostly science) pages
Holographic reality: Events are a projection of your mind. ThoughtsCreateMatter.com
A new science and philosophy of life. ThoughtsCreateMatter.com
Exactly how thoughts create reality. MindFormsMatter.com
The world is your creation; you can have anything you want.  MindOverMatterPower.com
Secret Wisdom Books by William Eastwood. Lulu.com
Metaphysics & More: WordPress Website Design & SEO:

Graphics & Writing That Will Sell Your Product or Book
I can design a website for you or help you learn how do it yourself. I can write website content that will sell you and your product, or I can help you do it yourself. I can optimize your site for high traffic from Google.
William Eastwood is an international political influencer
A self-made author of over 20 books.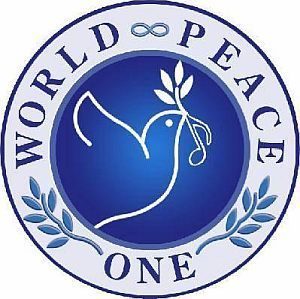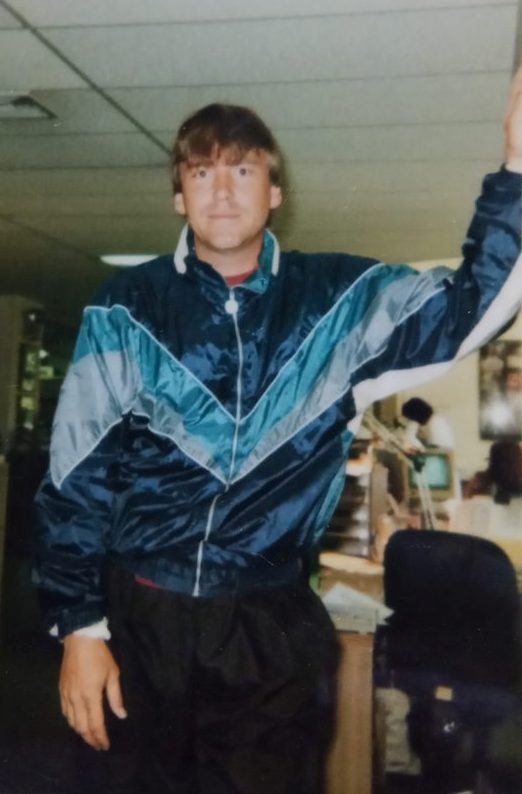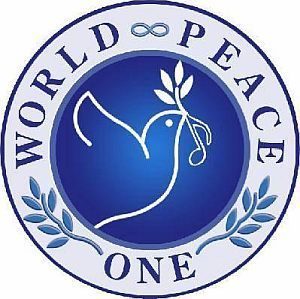 A World Without Borders. You are invited.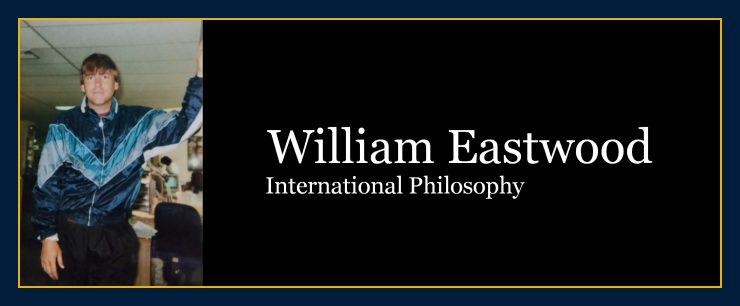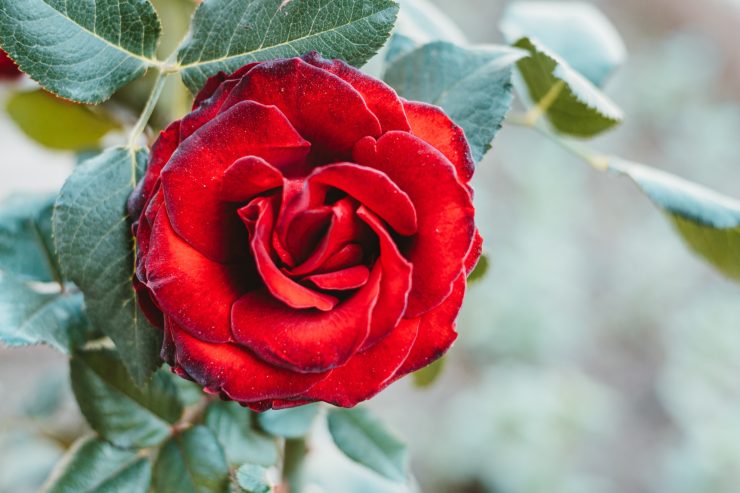 The full time-line and history of William Eastwood and his work
---
This is the most complete account on all five websites.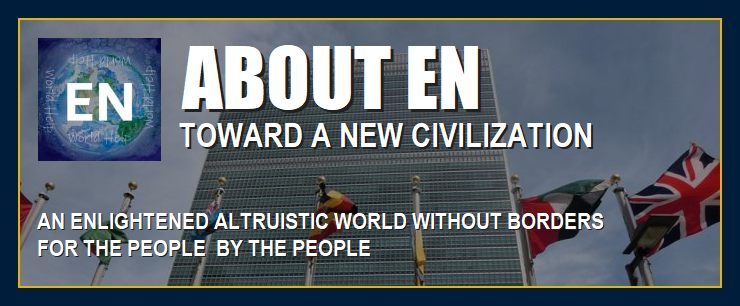 MISSION STATEMENT
Bring an end to suffering and conflict globally; distribute food and supplies to where they are needed most in the world; provide opportunity to all people across the globe; transition humanity to a new era; transform public institutions and private lives; form a new field of science, and reform education systems globally.
There are a lot of things that traditional science cannot explain that can be understood through the lens of Internal Science.
My literary agent in New York says that most people in the world today are unintelligent, and that only a sliver of intellectuals and professors are capable of understanding. I beg to differ. I explain Internal Science in ways people can understand.
Science that confirms personal spiritual experiences
---
Bohm and Eastwood both give us a paradigm that eliminates contradictions between science and personal human experience.
Our traditional science tells us that a person's purpose is no more than to procreate to ensure the survival of our species — but many people have spiritual experiences that reveal there is far more meaning and purpose to a person's life — interpreted through their belief system.
Bohm's / Eastwood's paradigm says we have an inner reality that forms this world and thus can include personal spiritual experiences and the possibility of thoughts creating reality — experiences which when interpreted through Bohm's science would make perfect sense.
Physicist David Bohm, — who Albert Einstein called "a kindred spirit," and whose Ph.D. thesis — being top secret and classified — was awarded at the University of California at Berkeley by none other than Robert Oppenheimer — tells us that our reality is a holographic projection of the mind.
Bohm's science suggests an inner source reality, and the possibility of a multidimensional framework of existence in which our reality is grounded and created.
Bohm explains that the empty space in the universe contains the whole of everything by introducing the concepts of the "implicate order" and "explicate order". The entire universe exists first as an inner energy of unlimited potential. From an inner world of pure information and probable events, David Bohm says, the physical, observable phenomena unfold.
This unfolding of the explicit order from the subtle realm of the implicate order is regulated on inner levels of the mind according to what is believed by the conscious mind.
Bohm called everything — both the implicate order and the explicate order together — the holomovement.
Eastwood employs Bohm's paradigm to solve world problems.
You can change the world
---
A scientific experiment to stop Putin, protect democracies, feed nations in need, reverse climate change and solve world problems.
.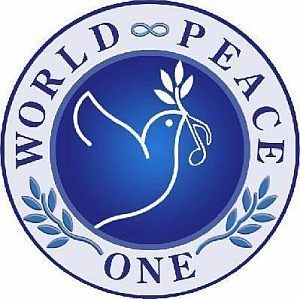 A scientific paradigm originally introduced by Albert Einstein's colleague is now being applied to stop Putin from doing further damage to nations, to protect people globally and to get grain to those in need. We can and are addressing all issues with this application.
"Americans and people in all nations need to wake up from their sleep."
— William Eastwood
Internal Science can unify the world against common threats, and it can protect us, but we must use it.
The United States Constitution is the best in the world. It was the first to set a new precedent by determining in law that all people in one nation are equal. The Altruism Code expands that concept to include all nations and codifies that principle.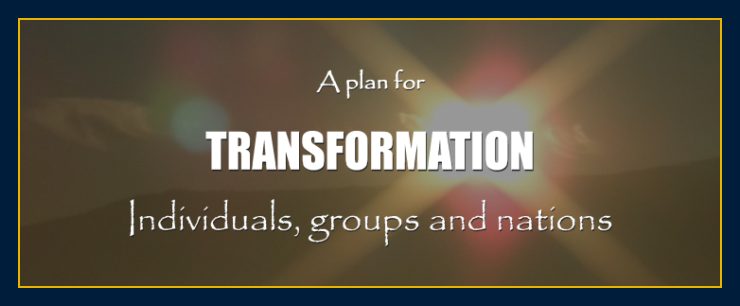 Thank You

I thank everyone that has made contributions, and those who have purchased books. I would not have been able to do it without you!
When you add one or more of our many books to the tools you possess to improve yourself and the quality of your life, you help more than just yourself.
You help people around the world who are suffering in the most difficult circumstances. People from around the world in over 170 countries rely on this information reaching them, many of whom do not have any money to buy books.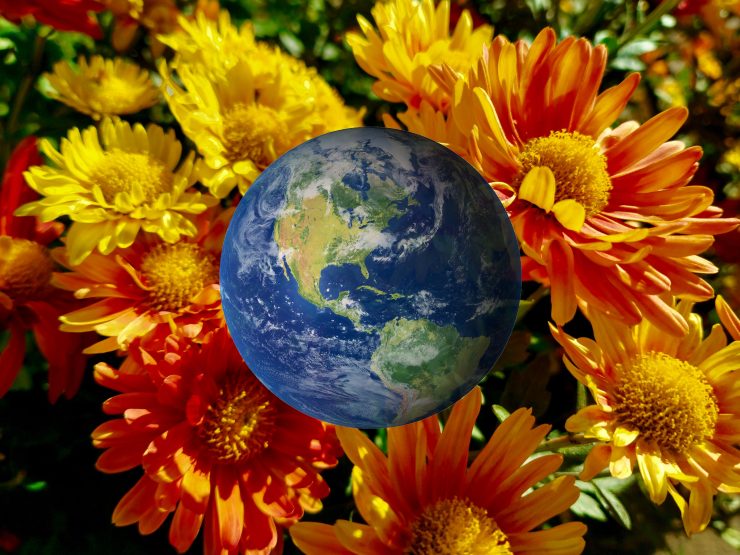 The concepts conveyed in this website are within these books.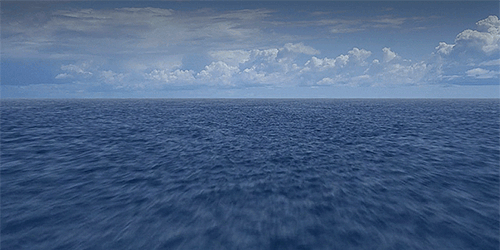 www.MindFormsMatter.com