---
William Eastwood, creator of Internal Science and International Philosophy, worked at a private research and development facility at age 13 for a Yale University professor on a secret invention. See his press interview (in the United States library system microfilm database).
He has returned 50 years later to write 25 books and has a FREE PDF BOOK and a FREE DAILY POST.
His mission is to help you!
.
How Does Consciousness Create Reality? Are Your Life Experiences Your Thoughts Materialized?
---
How does consciousness create reality?
Are your life experiences your thoughts materialized?
I will answer these questions now.
Reset the world & yourself.
Click Image for EN founder's video
You create your reality with your thoughts.
You have an amazing opportunity to create anything you want in life.
Click here to get your FREE PDF book.
Are your life experiences your thoughts materialized?
---
Yes, your life experiences are your thoughts materialized. Your beliefs, thoughts and emotions form your reality. Thoughts and emotions are electromagnetic energy that form events and reality.
Outflow positive energy in a consistent way with lots of thoughts and affirmations about your success and how you are going to achieve it, and within a month you will begin to see changes in your life
All the positive life experiences you have had are your own thoughts materialized. Your beliefs, thoughts and emotions created each experience you have had in your life. Armed with this knowledge, you can do even better than your best from the past.
The world is in a dangerous trance!
"If you want to be wrong, then follow the masses." —
Socrates
If you want to clear your mind of all the negativity and inaccuracies, reset with my daily affirmation post.
His mission is to help you!
Solve any problem!
Achieve any goal!
Science with a heart and soul!
AFFIRMATIONS AND ADVICE POSTED DAILY
Free daily affirmations and guidance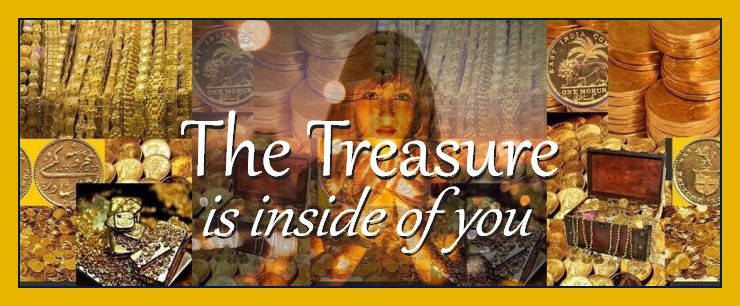 How does consciousness create reality?
---
Thoughts are energy and energy cannot be destroyed. Each thought you think continues to exist and evolve within and below the subconscious.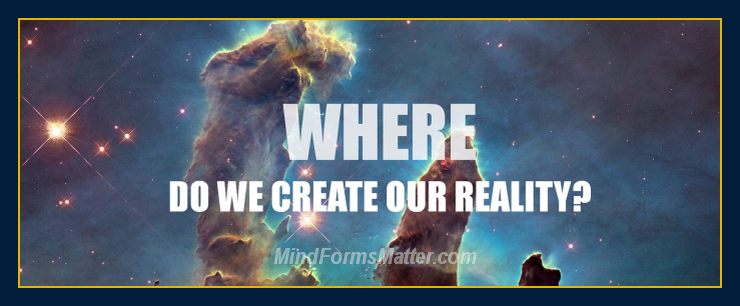 Thoughts are electromagnetic energy that attract similar thoughts. Through emotional association, thoughts cleave together and evolve into probable events in and below the subconscious. When sufficient intensity is reached, they are manifest as physical events.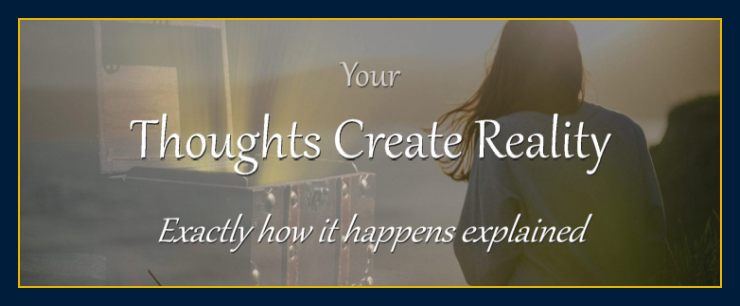 How does consciousness create reality?
Consciousness creates reality by forming itself into physical objects and events. Consciousness is the original substance that formed the physical universe. Matter and reality are expressions of consciousness. Creation occurs on deep levels of consciousness beyond where scientific instruments can probe.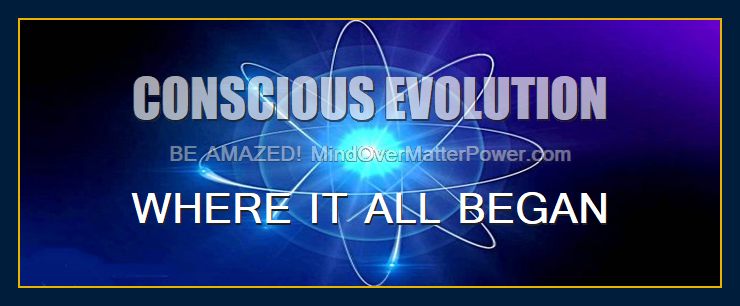 Consciousness is formless spiritual Intelligence that has existed forever. There is no time; Your consciousness projects itself into matter continuously like a beam of light. 
Since formless consciousness is extremely intelligent, it has devised a multi-dimensional existence that is infinite. "It" is also "you." Your reality is like an incredible dream that individualized consciousness has produced for the purpose of experience and fulfillment. You are an individualized portion of an unbroken whole. Experience is defined by frequencies. Multi-dimensional experiences take up no space and occur in a dimension of consciousness. Consciousness creates time and space within itself.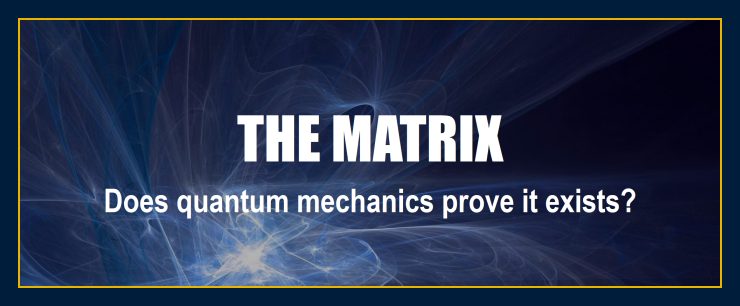 The main article continues below.
UNDERSTAND REALITY & CREATE
---
An entirely new paradigm of reality for the entire world and the new science and philosophy that goes with it!
Internal Science and International Philosophy are new! Eastwood created them because previously reality was not understood.
DEVELOP QUALITY
---
Develop quality as a person • Stay safe • Always remain positive
Every person will need a new constitution, and so will the world! This is where it begins. Eastwood goes where no one has yet gone.
ESCAPE THE ILLUSION
---
Is the universe a hologram? Einstein said that reality is an illusion!
Understand reality in a way that few do • Gives you knowledge and power because you are operating by truth when everyone else is going by myths.
Your life experiences are your thoughts materialized. The inner work done to generate events from your thoughts occurs on a level below the subconscious and beyond the reach of scientific instruments. The best way to understand the process of how your consciousness creates your reality, and how your life experiences are your thoughts materialized, is through intuition. You can also pay attention to the connection between your  state of mind, and what manifests on any given day.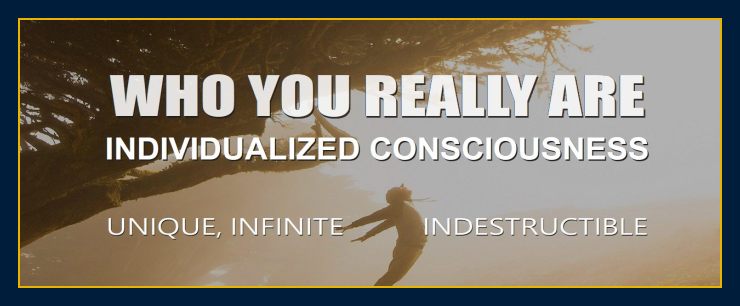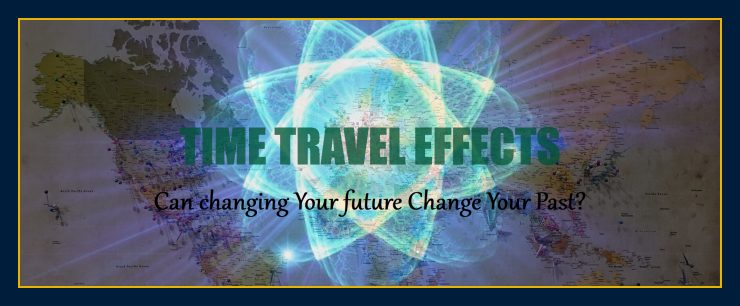 NOW AVAILABLE
---
Informative • Powerful • Advanced
New edition, 2023.
50

years of research goes into every publication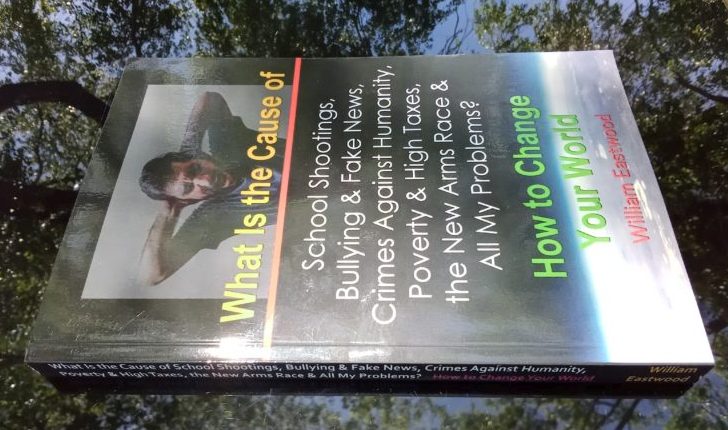 The creative process Einstein used was to open up channels from the entity. I work over a mile high in the Rocky Mountains and my best work is done late at night when I can tap into my innermost creative channel.
Consciousness creates matter. Thoughts form events and objects.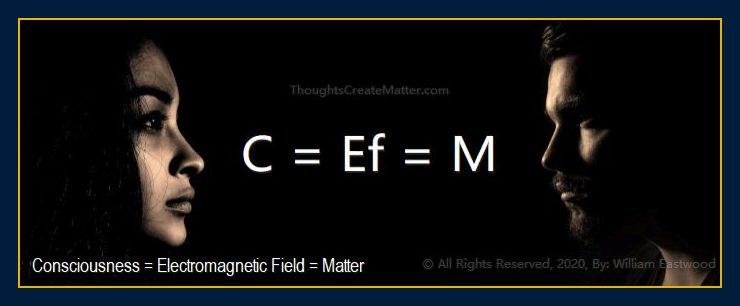 FIVE NOBEL PRIZE WINNER'S FINDINGS
NOVA CPTV: Matter is a State of Consciousness
You can extract yourself from the most difficult circumstances, and you can manifest your dreams and goals.
If you read the affirmations on the affirmation page first thing when you wake up, you will change what happens on that day. If you continue every morning, you will change your whole life. But if you don't go to this page, don't follow your intuition, or don't apply the principles, nothing will happen.
Click the icon below for the affirmation page.
I have simplified the science into its most important practical insights that you can use to create what you want in life. "International Philosophy" gives you simple terms and guidance that is easy to understand in any language.
How you are creating a three-dimensional movie—your life
---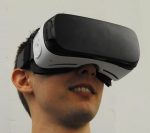 Imagine that in your living room you put on a holographic headset. At the click of a switch, you seem to no longer be in your living room.
Your senses are now telling you that you are actually on a tropical beach. As you reach down to touch the imaginary sand, sensor pads in gloves you are wearing give the sensation of pressure on your fingers.
This is an analogy to explain the purpose of your body and brain. Your body and brain are like a holographic headset that allows you to perceive a 3D movie you call your life.
You are not moving through time and space from birth to death―THAT IS THE PROJECTION YOU ARE CREATING.
If you do not see the objects behind you, they do not exist physically. There is a field of infinite probabilities behind you. When you turn to see what is there, you collapse one specific probability from an infinite range of probable events.
When you become aware of how you are creating your reality, you can awaken from the trance. It is then that you can create a-dream-come-true, in which you are surrounded by your every wish. By applying the principles of conscious creation carefully, I will tell you exactly how you can bring the production in line with what you want.
The excerpt above was taken from "The Solution..."
TAKE THE HIGHER PATH
eBook
"We can literally change the course of civilization by lifting the race to a higher path through implementing the solution." — Mario Fusco TP.D, RS.D, BSC. (Two doctorate degrees in Theology.)
BRAND NEW EDITION: Published November 26th, 2023.
RECOMMENDED: My most extensive eBook.
"It's like having all six of our websites at your fingertips. It also contains my best practical insights to help create the life you want that's not on any of our websites." — William Eastwood.
There is no

singular, one-world

timeline.
You do not progress in a linear manner within time from birth to death.
You are not a three-dimensional self moving through a three-dimensional world from birth to death.
You and the world do not exist that way.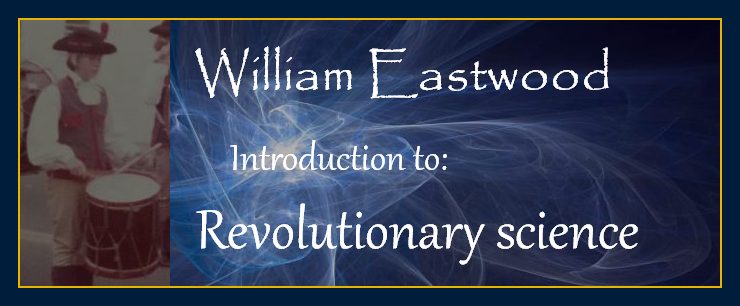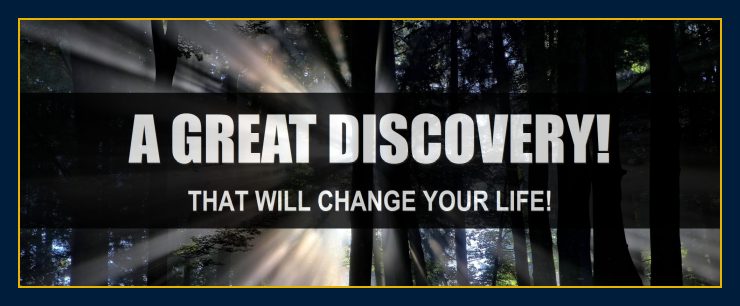 Your mind creates reality
---
You are a lot smarter than you think you are. Your physical brain is just a tool you use that serves as a window allowing you to look into time-space. The mind is the real miracle because the mind creates the brain and your physical reality, and not in the past, but continuously!
The projection is only part of the whole process, and the projected hologram is a fantastic physical reality in its own right. The hallucination is real.
The brain allows the inner mind to perceive and create physical reality. The inner self creates the brain. You are the portion of your inner mind which is looking out through the physical brain into physical reality.
You are really in a fourth dimension looking into a three-dimensional reality. Even if your mind hallucinates your life, your life is still real. Reality is just different than you may have been taught.
How does consciousness create reality? Are your life experiences your thoughts materialized?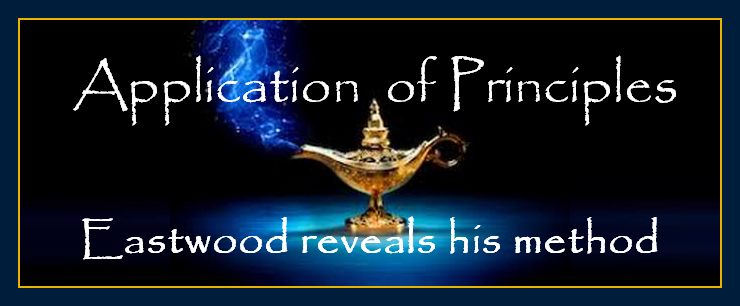 You know more than you think you do
---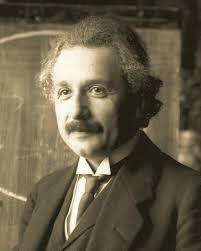 You are a lot smarter than you think you are. You are brilliant enough to form a brain and enter into a physical dimension that appears so convincing that you fool yourself into thinking it is the primary reality. Most people mistake the ego for 100% of who they are and the physical world for the entirety of reality. But this is what you intended, but with one addendum.
We chose to forget our home to make reality more believable and so that we would be overjoyed when we became aware again of the whole picture. It is much more fun this way, although at times very scary. When you are in pain it seems too real, mostly because you have forgotten how to exit a bad experience.
The main article continues below.
THE SECRET
---
The Rosenthal effect-and the placebo effect explain why scientists can prove a false premise. Does that make everything we have learned false?
What is the pestilence and how does it hold everyone back from entering the promised land? It's critically important to know because you unknowingly wield immense power. When you remove invisible barriers to success magic just happens!
Learn how to become powerful and unstoppable.
SUCCESS GUARANTEED
---
Works like magic and can be used to create anything you want no matter what it is or how big it is.
The outcome of his first experiment was spectacular. It resulted in Eastwood working for a Yale University professor in a research and development facility on a mysterious invention at age 13 — a modern version of an astrolabe accurate enough to be used by surveyors.
When you implement the simple and easy to apply principles within this incredible book you activate a magical internal process that manifests your desire.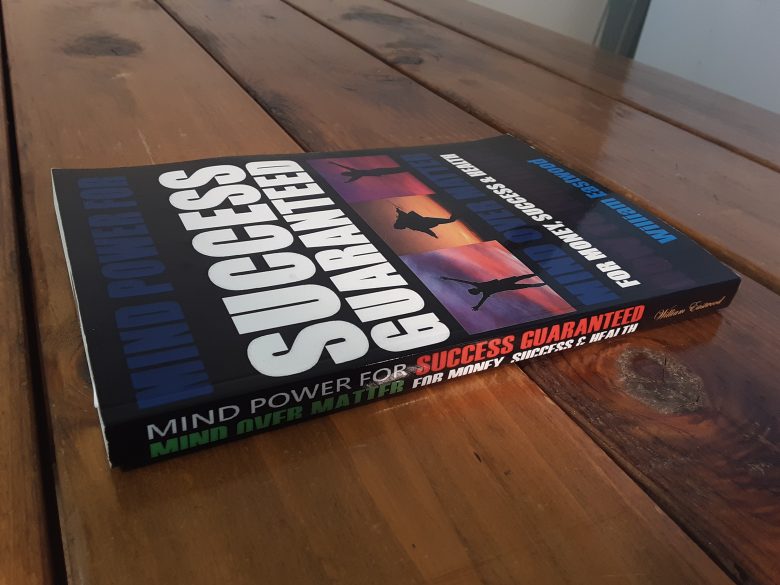 HOW TO CHANGE YOUR WORLD!
The cause of problems is internal. Reality is not understood, and this is the problem. How would you like to look at every situation differently? Doing so allows you to solve any and all problems.
This book incredibly reveals the cause of and solution to school shootings, bullying, fake news, crimes against humanity, poverty, high taxes, the new arms race and more. Best of all, it tells you how to change your world!
Albert Einstein operated within the Internal Science paradigm before it was even recognized. It's high time the rest of us used it.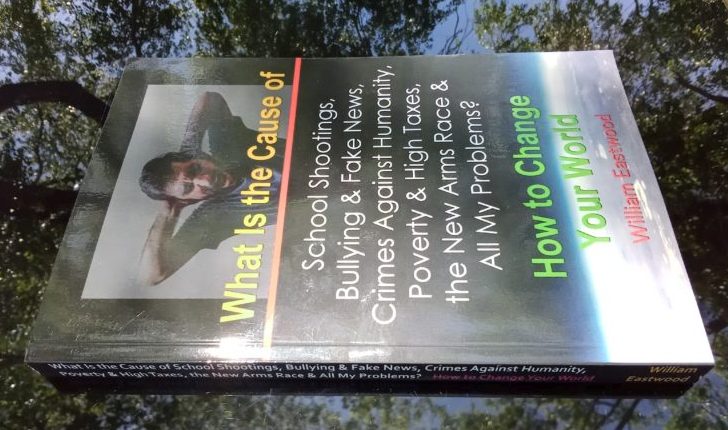 The main article resumes: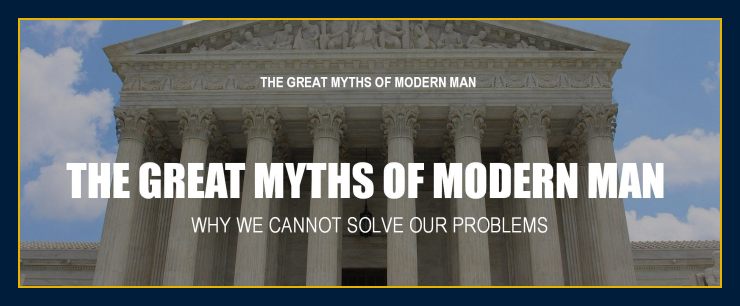 Your thoughts create your reality regardless of what anyone says to the contrary
Because our thoughts create our reality, the thought that our thoughts do not create our reality creates our reality. Not only are our beliefs projected into events holographically, but they also filter our perception, which is why people are always convinced they are right. Our civilization is hypnotized by the strong belief that our thoughts do not create reality.
YOUR THOUGHTS CREATE YOUR REALITY
Your life is an amazing hologram.
Does your conscious mind really create your reality?
---
Yes, your conscious mind absolutely does create your reality. You are in control of everything your experience, and you can learn how and why, and to master the process. The creation of events is a process of selecting probabilities.
Does consciousness create reality? Are your life experiences your thoughts materialized?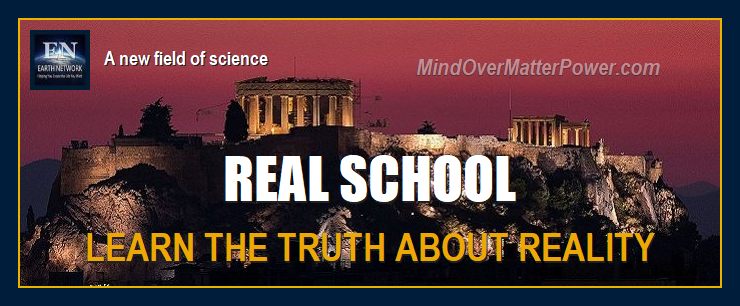 Does consciousness create reality? Are your life experiences your thoughts materialized?
---
Consciousness Creates Reality.
How Do I Create Physical Events?
Can My Mind Manifest Anything?
My Life Experiences
Are My Thoughts Materialized.
Quantum Physics.
Mind Creates Reality
The magical investment value of books and affirmations
---
You are like a bank vault filled with money, gold and precious jewels. Every positive thought is a deposit. Every negative thought is a withdrawal. Your life is the interest. Shallow positive thoughts are like gold plated jewels and play money. Wisdom and understanding combined with solid belief and quality affirmations are like solid 24 karat gold and real diamonds. These are the thoughts that build integrity and value and procure high return on investment.
Every object in your environment is an extension of your energy. A physical book is a connection to the part of your inner self that "created" the book and understands the content. A book on a table next to you connects you to all those people who hold the knowledge associated with the book.
Every object around you is a holographic projection of your mind that connects you to the innermost portion of your soul that creates them.
If you want to break old patterns and habits of perception, bring books full of light and affirmations into your life and remain centered on what they represent — the truth you are bringing out within yourself by having them in your presence. Once you materialize something in your life, an energy pathway through which the object or event is created and maintained continues to exist, even when the object or event is long-gone.
A single affirmation is only a small deposit, but wealth and prosperity can only be built a single thought or act at a time. A mind that thinks in affirmations transforms everything it touches to gold. You begin the journey by surrounding yourself with good books. When you do that, everything around you speaks quality and intelligent love — the invisible infinite potential of which you are composed. That includes the qualities of prosperity, natural power, right and integrity.
Force yourself to continuously review beneficial concepts to keep them alive in your mind. Develop a realistic positive attitude. Keep your metaphysical books open to highlighted material and review it every day. Find something important to focus on daily. Rescript your mind one thought at a time; and when you do, commit to going all the way. Half-truths are like coal wrapped in holiday paper. Adopt a baseline of non-linear time thinking.
If you do this faithfully, your entire reality will begin to change for the better.
Again, because this is so important, when you manifest something positive, such as a book that represents the truth and the answers you are seeking, maintain that book and whatever represents what you want in your life as best you can.  This creates an energy pathway for more of the same to come through into your life. It also connects you with the author and all others who are connected to the object and/or information it represents.
To keep concepts alive, repeat them in your mind over and over again. This is how you rescript your mind and change your reality. Our audio book — "How Do I Make this the Best Day Possible —  Manifest While You Sleep" — is the perfect tool to reprogram your mind with everything you want to invite into your self and life. Just listen to it while you are going to sleep and you will have technicolor dreams of your most sacrosanct ambitions. Your unlimited potential is 100% a factor of what you input — the investment through whose interest will be the life you were meant to live.
This is the only way you can change the patterns in your life. If you want to materialize a better-quality physical experience, this is what you do. You bring what you want into your reality through your thoughts. I have done this, and I always have my favorite, most powerful books at arm's reach. I constantly review key points. You may want to create a kind of pulpit (as I have done) where you can keep books open to pages with highlighted text.
I urge you to buy whatever books you can comfortably afford from your favorite metaphysical authors. There are many other benefits in doing so. A purchase is an affirmation of your manifesting power and prosperity, and it is a testament of your determination to improve yourself and your life.
Practically and symbolically, correctly made purchases are extremely important, not just to you, but to all those who make these metaphysical books available to you.
As a heart pumps blood, the vacuum created in each pulse draws in more blood, and this is how energy behaves. You must give or outflow energy to receive. In religion and spirituality, this is behind the Golden Rule concept.
Your most valuable possession will always be yourself. If you do not invest in you, then you are saying that you are not important. Those who do not invest in improving themselves and their abilities, do not draw more (ability, quality, etc.) from the universe.
Learn to manifest quality and value in yourself. Learn the art and science of living a good life and manifesting what you want in life. Bring forth that which you seek.
When we awaken to our true nature, we begin to realize that we are supported and graced by an altruistic consciousness of which we are a part. When we become aware of how the universe works, we begin to notice how the universe bends in our direction and works to our advantage. We realize that from our best feelings, thoughts, intents and expectations flow fortunate, synchronistic events.
An entirely new worldview begins to set in. This is when an unquenchable thirst for positive metaphysical concepts will overtake you. The sacred tonic of fulfillment is the highest level thinking of which you are capable. Affirmations are the elixir of happiness, achievement and dreams, from which flows a greater fulfillment than we can imagine in our most wondrous moments.