---

Can Thoughts Create Matter? Example, Science, Evidence & Proof
---
Can your thoughts create matter?
Give me scientific evidence and proof that thoughts do create matter.
Show an example of thoughts creating matter.
I will answer these questions and requests now.
Can your thoughts create matter?
---
Yes, your thoughts can and do create matter. Einstein's friend and colleague, David Bohm provides a scientific paradigm that shows how thoughts can create matter and reality. The science below that should be read by everyone is convincing evidence and proof that thoughts create matter and reality.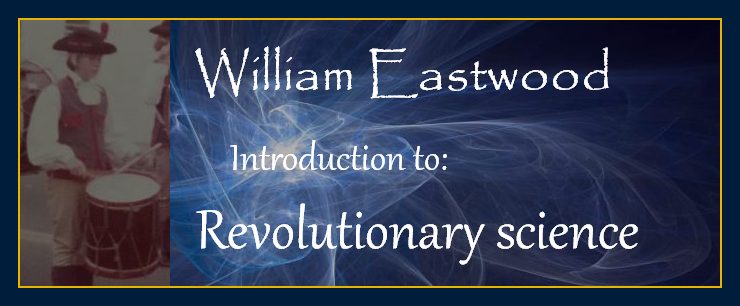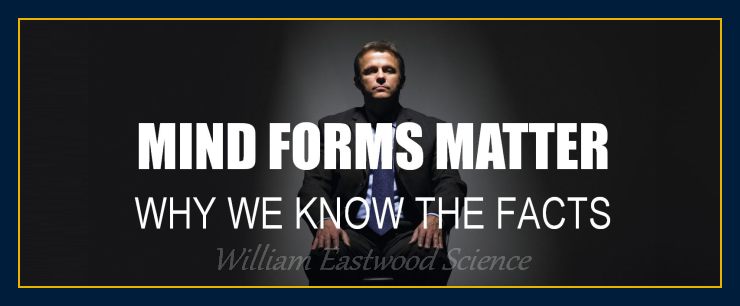 Click above to learn more
CONSCIOUSNESS IS A STATE OF MATTER: MIT
Can thoughts create matter? Example, science, evidence and proof.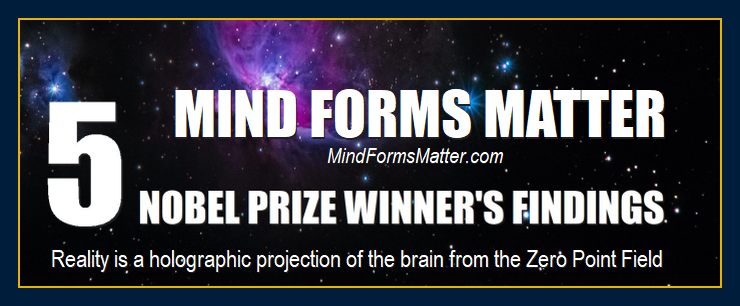 Give me scientific evidence and proof that thoughts do create matter
---
Give me scientific evidence and proof that thoughts can and do create matter. I will now give you scientific evidence and proof that thoughts can and do create matter and reality.
The scientific establishment and many scientists do not yet accept that thoughts can create matter and reality. The most significant exception here is the science of Einstein's friend and colleague, David Bohm, and so I will use his scientific paradigm to give you a snapshot of the science.
Bohm's science can be considered the highest-level scientific evidence and relative proof that your thoughts create your reality. The evidence is overwhelming.
The entire highest level scientific paradigm of reality is as strong as evidence can get that the entire universe is a manifestation of consciousness. The entire view or paradigm advanced by David Bohm is of a nonphysical reality of information forming itself into the physical universe. This view blurs the division between mind and matter. If this view is accurate, in and of itself it indicates an extremely high probability of mind forming matter. It does indicates definitively that mind and matter are the same substance.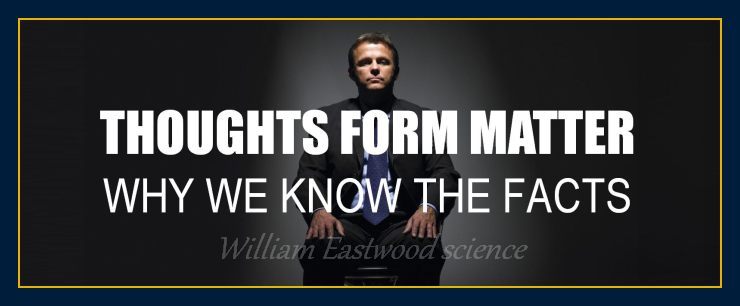 Scroll down to continue reading article.
Socrates was made to drink poison Hemlock as punishment for corrupting Athenian youth by teaching them to question the status quo. The Socrates school was burned to the ground.
A sage is a survivor.
Yet Socrates did not survive. Why?
There are very few great thinkers who survive the ignorance of their times. They are attacked for challenging the myths, ignorance and established thinking of the times.
"Our civilization must be based on a single scientific paradigm everyone can agree on in order to heal division and function properly.
"But it has to be the right science"
— William Eastwood
The right science
---

Why wasn't this science more widely accepted into the mainstream?
---
What happened to this science, and what is this about? Read more...
The science above was silenced for political reasons (and because it didn't fit the picture of the world accepted by the scientific establishment at the time)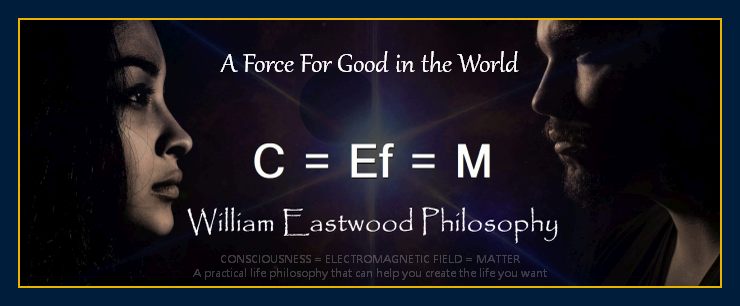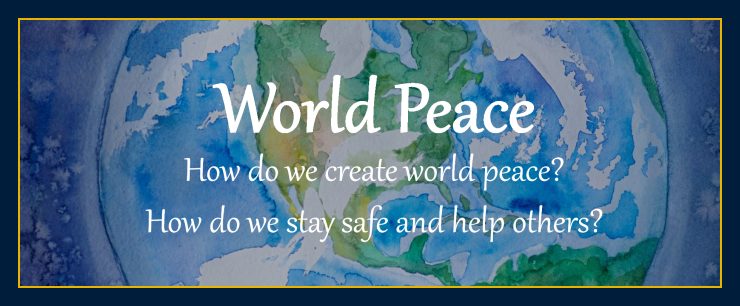 A public record of Eastwood's interview at age 16 is available for you to read here.
It is also available to you through the United States library system microfilm database.
By 1979,

the effects of my first experiment were astounding
EARTH NETWORK
What is the main problem, that if solved, would make your life and the world right?
---
The problems you are dealing with in your life, the injustices, as well as world problems such as Vladimir Putin's war in Ukraine, climate change, the rising cost of living, bullying, the difficulty in achieving your goals and dreams, would all be solvable if the science of Albert Einstein's colleague, physicist David Bohm was understood and accepted.
There is no problem that cannot be solved, no obstacle that cannot be overcome, no circumstance that cannot be transformed, no goal that cannot be achieved, and no dream that cannot be attained.
Is there an easy answer to your problems and easy way to manifest your dreams?
---
Wouldn't it be nice if there was a kind of magical solution to all your problems? There is, and I am not pitching a religion or cult.
If you seek love, money, freedom, or something very vital and important, you can have what you want. This is a truly amazing way to create the best possible reality for yourself and others!
Based on the science of David Bohm, a philosophy that works LIKE MAGIC!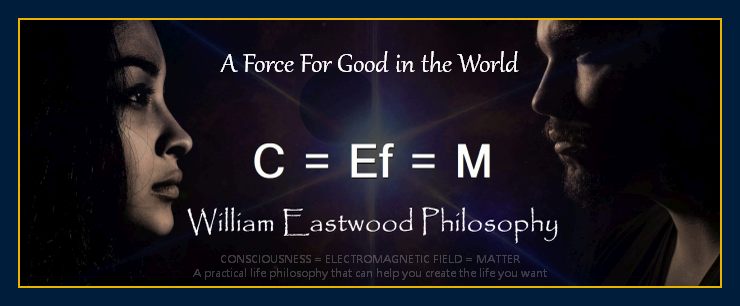 When we awaken to our true nature, we begin to realize that we are supported and graced by an altruistic consciousness of which we are a part. When we become aware of how the universe works, we begin to notice how the universe bends in our direction and works to our advantage.
An entirely new worldview begins to set in. When that begins to happen, I can help you to create what you want in life.
"When the science came out," Eastwood adds, "I had already been testing it for over five years. By the time I was 22, I owned three large historic homes on the coast of Maine. If we apply the science and change our core beliefs in a specific way, we can achieve any goal, which my achievements early in life reveal. You can create anything you want LIKE MAGIC with this worldview."
HUNDREDS OF ADVANCED FREE ARTICLES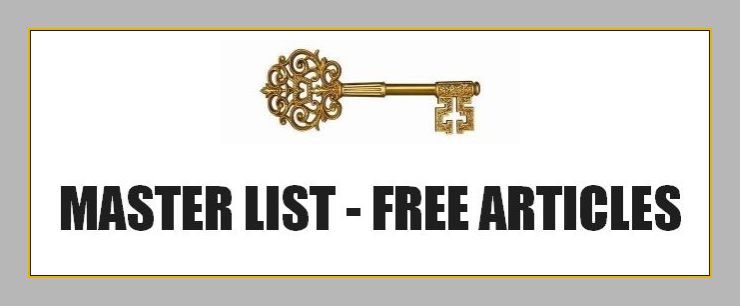 OUR BOOKS DIRECTLY FROM THE MANUFACTURER

OUR BOOK DESCRIPTIONS ON THIS SITE

DAILY AFFIRMATIONS AND GUIDANCE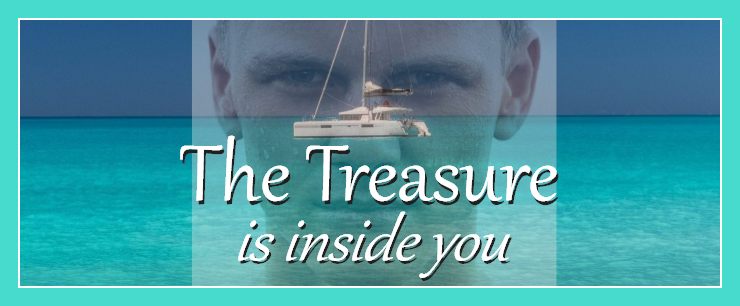 Click on the spinning globe at the top of any page to go to the daily affirmation post.
Create anything you want LIKE MAGIC
---
Click on our affirmation page once or twice a day, or as time allows when it is convenient for you to do so. It is the best habit you can possibly develop if you want your life to work.
By taking a few seconds to read through affirmations, instantaneous connections are made to your best memories and most powerful experiences on a subconscious level. This allows for positive energy and ideas to enter your mind and find a way to change your state of mind, increase your enthusiasm, and motivate you and change your circumstances for the better. Just reading lists of affirmations daily can make a huge difference in your life, keeping you positive, strong, on-track to your goals, balanced and consistent. Most importantly, positive thoughts — focused on in specific ways — will manifest desirable changes in your life. I am providing you with a path to success like nothing you have ever experienced before.
Your life is a projection of the life-force within inner levels of your being we reach with certain affirmations. This is living energy that does your will. This is not a frivolous activity, rather, it is the most logical and direct path to eliminating blocks and achieving your goals. In the same way that good food helps your body, these affirmations give you life-force substance that begins building events in the direction you choose. It's how you control and direct your life, and in this case for the better.
If you follow my advice and apply these processes correctly, you absolutely will transform your life like magic.
For programming the conscious and subconscious mind with these concepts, we have an eBook and an audio book. With these books you can utilize powerful affirmations in an efficient and powerful way. You can listen to "How Do I Make This the Best Day Possible? Manifest While You Sleep" while you are driving to work in the morning, while cooking dinner or as you are falling asleep. By doing so you will change your belief system in all the best possible ways.
In this book you are given important advice in every chapter that helps you get on and stay on your path to whatever you want in life.
Get the most powerful advice that enables you to achieve success with your business, personal life and in all areas.
A studio-produced goal delivery system that has been completed and will soon be available at your favorite bookstore and this site through ACX audio books.
Or try out other books comprising our plan to save democracy.
Click here to get the current eBook version of "How Do I Make This the Best Day Possible? Manifest While You Sleep."
45

EASTWOOD
45 years of research
BRAND NEW: Just released June 3rd.
Our audio goal-delivery-system
How Do I Make This the Best Day Possible?
Manifest While You Sleep
"How Do I Make This the Best Day Possible? Manifest While You Sleep," is a studio-produced audio book delivery system that can be used to achieve any goal. It is scientifically designed to replace the entire paradigm of materialism and all limitations. With it you will be able to manifest what you want in life. Further description can be found here, or by clicking on image which will bring you to a free ACX trial offer and sample you can listen to.
The entire content of the audio goal delivery system is posted piecemeal one day at a time on our daily affirmation and guidance page. Each day we post a different section of the audio book.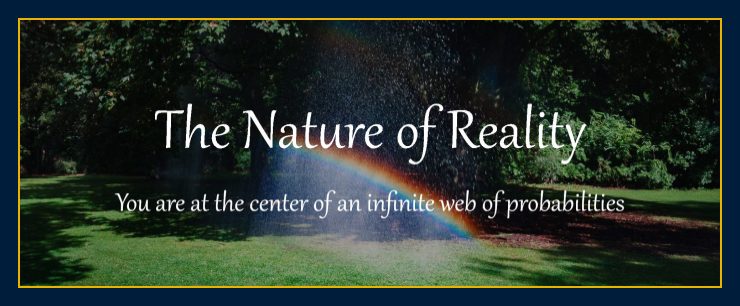 OUR FEATURED ARTICLES ON THIS SITE
I recommend everyone read this article (below).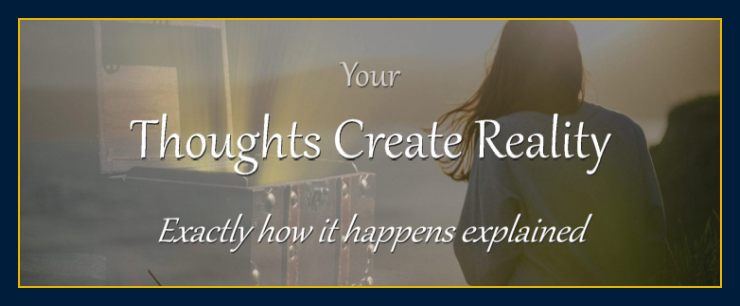 Click below to learn how we may be able to help you.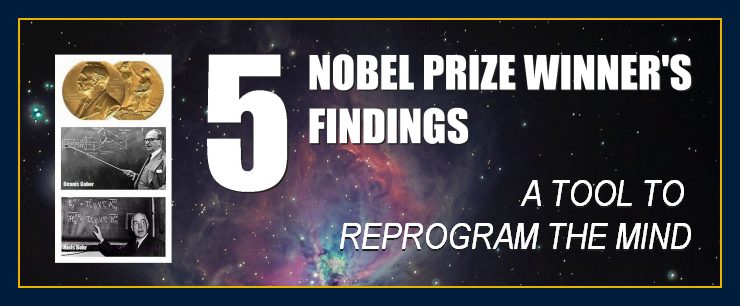 Introduction: Einstein, Bohm and Eastwood. ThoughtsFormMatter.com
Overview of the science. ThoughtsCreateMatter.com
C = Ef = M  ThoughtsCreateMatter.com
Holographic reality: Events are a projection of your mind. ThoughtsCreateMatter.com
A new science and philosophy of life. ThoughtsCreateMatter.com
Why science and religion told us our thoughts do not create our reality. MindFormsMatter.com
There are no solid particles. MindFormsMatter.com
Exactly how thoughts create reality. MindFormsMatter.com
Secrets of the universe unveiled — Creation is continuous. ThoughtsFormMatter.com
The Altruistic Movement. ThoughtsFormMatter.com
The New Enlightenment. MindFormsMatter.com
The world is your creation; you can have anything you want.  MindOverMatterPower.com
Eastwood: Universal author and free international philosophy; lineage, true story, interview documentation. ThoughtsCreateMatter.com
An  Einstein-Rosen Bridge has been opened! Time travel Colorado & what it has revealed about our future. ThoughtsCreateMatter.com
Secret Wisdom Books by William Eastwood. Lulu.com
This list above represents a mere fraction of our articles, but it consists of some of our best scientific articles.
Enjoy these articles, and remember, life is a journey, not a destination.
The purpose of Earth Network books and free advice, is to provide you with all you need to know to be successful in all areas—in intellectual and spiritual knowledge, business, finance, health, love and relationships.
Post/page resumes here.
Can thoughts create matter? Example, science, evidence and proof.
David Bohm's scientific paradigm gives us a valid science on which we can accurately base this principle that thoughts create matter and reality. The pyramid in the featured image on this page signifies Bohm's triangle-shaped hierarchy of dimensions.
Physicist David Bohm
---

Wikipedia says David Bohm, may be one of the most significant theoretical physicists of the 20th century. Bohm is the author of the classic university textbook, "Quantum Theory," and was a friend of Einstein.  
Bohm is credited for introducing the scientific paradigm of a single unbroken energy movement and a dual reality of implicate and explicate orders. He describes a multidimensional reality as a pyramid-shaped hierarchy of dimensions. Each level up, he says, is less restrictive and orders the level directly below it.
As we move up through levels, they become more advanced.
This scientific perspective clashes with traditional classical physics. The fact of the matter is, however, that this science has been proven many times over in quantum mechanics and scientific technological applications that have been proven effective. It has also been a primary teaching tool in universities from where he served a professorship at Princeton and the University of São Paulo to Yale and Harvard, since 1951 when it was published.
The implication of David Bohm's science is that everything at its core consists entirely of energy. The idea that the universe consists of a single energy movement implies that everything is connected. This basis in energy and connectivity lays the groundwork for the possibility that thoughts can create matter and reality.
It is well known that David Bohm stated that there was no sharp distinction between a thought and matter. If both matter and thoughts are fundamentally the same form of energy, this fact requires that we throw out the entire worldview of previous generations. Materialism and classical physics cannot be right if David Bohm is correct.
Einstein and Bohm together give us proof. The proof is in the theory of relativity and Bohm's work, but only if you are willing to give it sufficient attention, put it in perspective and consider the ramification. Most people are not, and Bohm's holographic universe tells us why they are not. From the theory of relativity to the holomovement, Einstein and Bohm represent the nonclassical science that has disproven classical physics.
Can thoughts create matter? Example, science, evidence and proof.
The proof itself I am offering you is the entire body of evidence represented by a lifetime's work by David Bohm. Orthodox science does somewhat the same and expects people to accept their view, and so I am not doing anything that has not already been done in the past. Previous establishment theories rely on the theories of individuals like Newton and Darwin to convince the public of the validity of the paradigm of orthodox science. Certain individuals serve as examples to prove materialism and associated ideas. The only difference between them and I is that I give you better science, more  contemporary science and smarter intellectuals to make my case for a different paradigm of reality.
It is accepted even in many established scientific circles that Bohm's science is valid. The scientific inquiry has now expanded beyond Bohm, however, and now includes the work of many scientists. Click button below for an example (using an actual scientific study).
QUANTUM PHYSICS MIND-BRAIN MODEL
The new science has gone beyond Bohm and Einstein and is now being applied by other scientists. Click on the button above and prominent image-links on this site to get the full picture. That is your only option in terms of proof. I can provide an image of a child bending a spoon or a stage performance as so many other sites do, or I can provide arguments based on the work of Einstein and Bohm. But to make the arguments work for you it is necessary for you to look at each piece of the picture from many different angles and to consider every point.
As an Olympian does not have to understand the physics of muscles to run a triathlon, I do not need to crush numbers or perform amazing scientific feats to prove the facts. Einstein and Bohm are better at that than I am. My role is toward practical application more than anything else. I provide the science because if you do not believe the philosophy, you are not going to want to use it and even if you do it will not work well. This is because your beliefs, thoughts and emotions create your reality.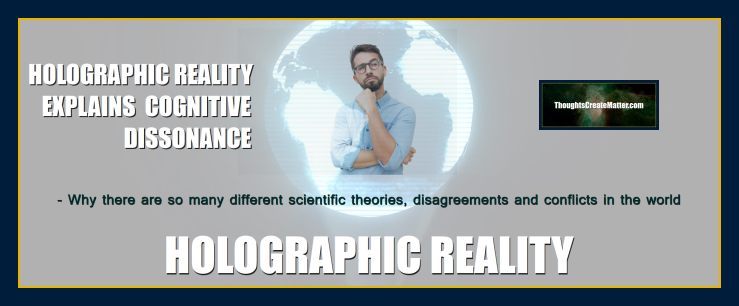 My task is to convey the implications of this science and application of the principles that correspond with the science, to help you improve your life. To benefit the reader, it is necessary to convey a new conception of reality in such a way that the reader can understand how that worldview is backed at the highest levels of science. The holomovement says a lot
Bohm coined "the single movement of energy that comprises the universe" the "holomovement."
THE HOLOMOVEMENT & UNDIVIDED WHOLENESS
"Information," Bohm says, determines what physical shape matter will ultimately take in the physical world. That information comes from within, or what Bohm termed the implicate order.
Everything is one unbroken energy movement within the implicate order. Bohm goes on to say that information determines what probable state of all possibilities will become real to us. Information guides energy into physical form, or what Bohm called the explicate order.
Our thoughts, being a part of the one energy movement, must therefore be connected to everyone and everything. It is subjective actions and observation that guides fundamental substance to coagulate as matter and build up specific forms and events. Be it the thoughts of humans or intelligence of consciousness within the single energy movement that permeates everything, it is this intelligence that determines the form matter will take.
Holographic reality explains how our subjective guidance can build up events and objects.
Our brain and five senses, according to Bohm, project the environment our senses then perceive. In this view, the reality that seems to be independent of us is actually connected to each of us. Being shaped by the brain, it is not much of a stretch to think that our thoughts are playing a role in determining what is projected. In this paradigm, every action and appearance of matter when traced to its origin leads to the mind of the observer.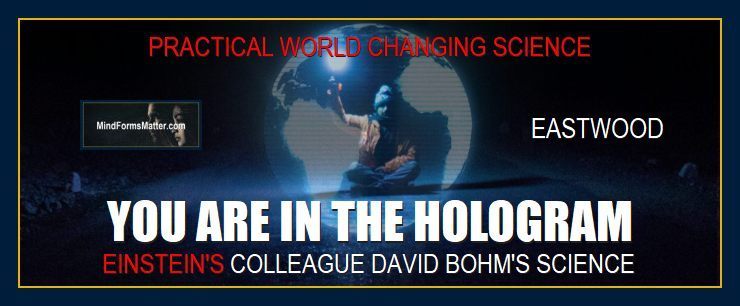 The information that Bohm says determines what probabilities become physical is a form of intelligence, according to Bohm. In fact, Bohm is famous for saying that he has observed electrons behaving like animals do in groups, i.e., schools of fish and flocks of birds.
The information that determines what we experience as our environment and events and objects in that environment, according to Bohm, is originating within the implicate order.
I have always insisted that these inner levels of energy containing information correspond with levels of consciousness that form all matter and reality.
In any case, classical physics says that objects are disconnected physical objects. But if classical physics is correct, the reality around you cannot be a hologram of energy projected by your five senses.
In the theory of relativity, Einstein says that time and space are not fixed aspects of reality as once believed and as put forth in the basic tenets of classical physics. This view corresponds with David Bohm's view that reality is holographic, multidimensional and interconnected.
Our hand does not pass through the car steering wheel, or we would all be in trouble, but this fact does not conflict with the idea that the car is a hologram.  If we are to choose between classic physics and Bohm's holographic universe, which we must do, the overwhelming weight of evidence is entirely on Bohm's side.
I have thus offered you the highest possible level scientific evidence and proof that thoughts create matter and reality. We are thus forced to reject classic physics and now accept the reality that our thoughts create matter and reality.
The only reason why many people cannot do so proves in example that thoughts create their reality. The strong thought that thoughts do not create matter and reality is projected into their experience of reality. Their thoughts cause them to ignore the highest level of science in favor of their own illusion based on their beliefs they are unable to dispense with.
Hence, if you object to the notion that your thoughts create matter and reality, you are my example of thoughts creating reality. I have proven in example, therefore, and with sufficient evidence, that your thoughts create your reality.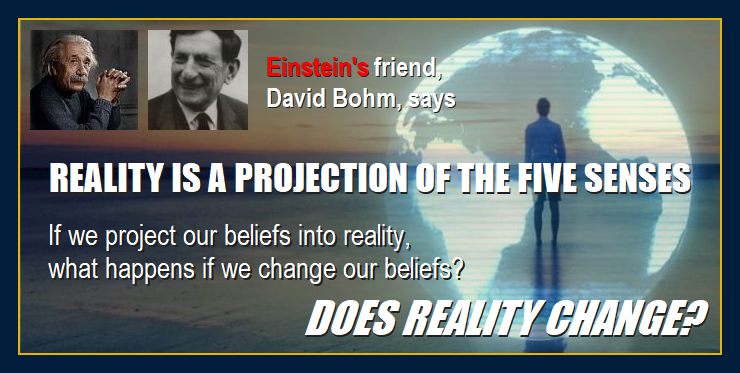 I recommend the article below.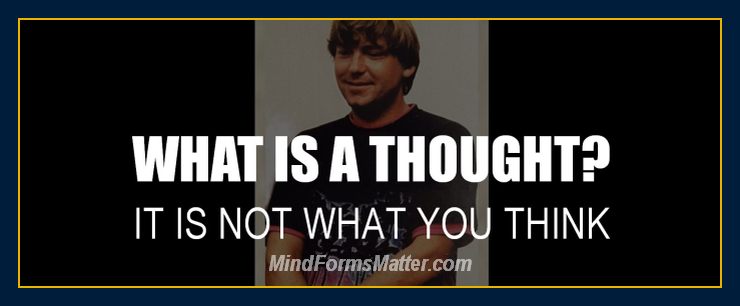 Can thoughts create matter? Example, science, evidence and proof.
Show an example of thoughts creating matter.
---
Show an example of thoughts creating matter. I have many examples of thoughts creating matter in my own life. My reality was changed when I applied the principle that thoughts create matter and reality.
THESE PRINCIPLES WORK
---
EASTWOOD: "At age 12 I was a shy 'nobody.' Middle class with no advantages and introverted, I applied the principle that thoughts create matter using visualization. I imagined myself a great architect and inventor solving world problems and in the limelight.
"It all happened so fast that it made my head spin. Within three months I was on the entire front page of our newspaper as 'The Kid with the Sun in His Eyes.'
"By age 13 my solar homes were being built in my home town. At 13 years old a Yale Professor called my mother to ask me to work on his solar invention. By 18 I had a contract with the American Supply Company. At the Capitol of the constitution state the eyes of the world were on me as I unveiled a full-scale model of my modular solar system at the annual energy exposition in Hartford Connecticut.
"I dropped all of that because I had something more important to do.
45

EASTWOOD
45 years of research goes into every book
---
In the 1900's virtually all scientists abandoned the idea that basic matter particles are a solid. Like thoughts, at an energy level they are energy-containing-information.
Bohm and Einstein in 1947
---
In 1947, David Bohm became an assistant professor at Princeton University, where he met Albert Einstein. Albert Einstein said Bohm was a kindred spirit, a like-minded colleague.
When observing electrons within groups, Bohm was surprised to find that when in groups, electrons seemed to behave like flocks of birds or schools of fish—as if they were somehow alive!
My philosophy is largely congruent with David Bohm's scientific paradigm depicting reality as a hierarchical pyramid of dimensions, each subsequent level ordered by the dimension directly above it.
Nature & Characteristics of Consciousness
Thoughts can and do create matter despite what anyone tries to tell you to the contrary.
How can scientific materialism be incorrect?
---
In the same way anyone thinks they are right — cognitive dissonance. They see what they want to see.
Because our thoughts create our matter and reality, the thought that our thoughts do not create our reality creates our reality. Not only are our beliefs projected into matter holographically, but they also filter our perception, which is why people tend to be always convinced they are right. Our civilization is hypnotized by the strong belief that our thoughts do not create matter and reality. But, everything we were taught is wrong!
To understand the "authority" of this site and the power of collective hypnosis, click FAQs below. Otherwise you may never understand our credibility.
Click above to learn more
QUANTUM PHYSICS MIND-BRAIN MODEL
---
How can thoughts
create physical matter and reality?
Is there an inner reality?
Do your thoughts create your reality?
Physicist David Bohm.
Quantum theory.
Principles of manifesting
45

EASTWOOD
45 years of research goes into every book
William Eastwood: International Philosopher
---