---

What Is Consciousness & Conscious Mind? Thoughts & Physical Matter Are the Same Substance
---
Consciousness and matter are both electromagnetic fields.
Physical matter is simply a higher intensity version of the same substance. However, you will find very few studies on the matter because the scientific establishment has already settled upon Darwin's definition.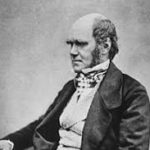 For over a century the mainstream academia has accepted Charles Darwin's notion of consciousness. In his view, mind "emerges" from previously "mindless" matter when matter achieves a certain level of complexity. Man's brain, being sufficiently complex, produces consciousness.
Any other definition of consciousness has become more or less taboo in academic circles. However, there are currently some ongoing investigations of the field theories of global consciousness. I also have links to The Global Consciousness Project stemming from the work of Robert Jahn of Princeton. (The scientific establishment attacked these findings and refused to acknowledge them.)
REG: Consciousness & Intention Studies
Some researchers now claim that consciousness is an electromagnetic field. I offer you this information as some degree of scientific validation that consciousness is an electromagnetic field.
While these researchers do propose that consciousness is an electromagnetic field, they still insist that the brain produces these electromagnetic fields. It is still taboo to even consider otherwise.
Neuroscientists have also recently discovered that the brain is a multidimensional receiver.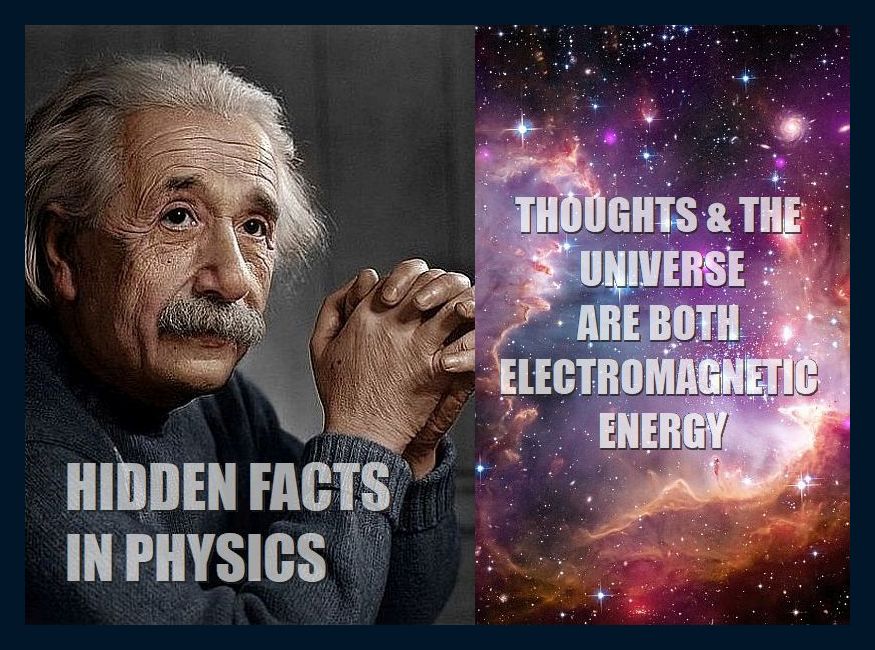 What Is Consciousness?
Does the Mind Create Reality?
Are Thoughts &
Physical Matter
Made of Electromagnetic Energy?
Does quantum mechanics disprove materialism?
Yes!

they can't both be right. One is correct and one is incorrect
Does quantum mechanics disprove materialism?
Yes!
The findings of quantum mechanics
rejects traditional notions
of a mechanical universe, often referred to as
realistic philosophy.
The implication is that reality is basically non-physical and is a manifestation of consciousness.
Bell's theorem proves that the official scientific mechanistic worldview of our civilization is inaccurate, in short, a myth.
Non-local quantum mechanics governs over local physics. This is, in an anology, like national laws overriding local or state and town laws. The local (mechanical) laws apply in certain localities only.
Even orthodox science is confounded by the findings of quantum mechanics which strongly suggest that reality itself is non-local.
Materialism is a myth.
The laws of thermodynamics tell us that energy (in an isolated system) cannot be destroyed, only transformed. Many have taken this to imply that the universe must therefore be eternal. I take this to mean that consciousness forms matter.
Physical systems do not change physical systems. Energy, which is the universe itself, is a form of consciousness. Consciousness itself is indestructible and eternal.
How to Achieve All Goals Easily
Help change the world
Help change the world
The New Enlightenment & The Altruistic, Autonomous Movement implementation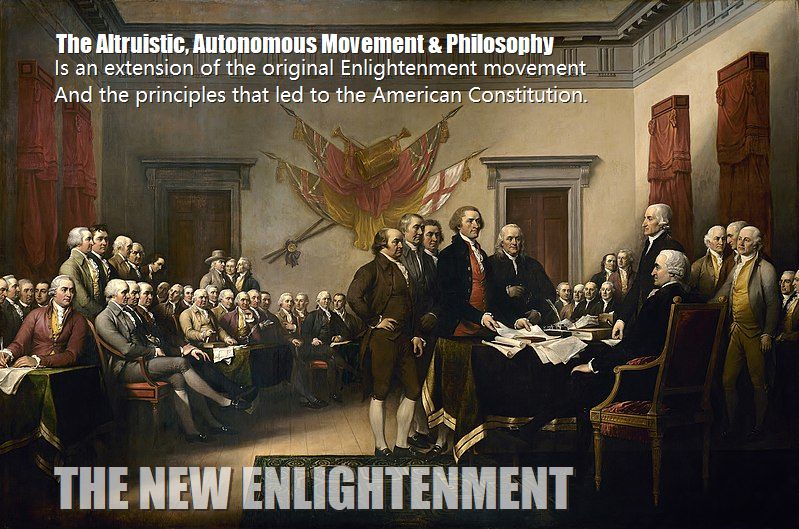 Be an emissary to earth
EN wants everyone to have the means to be an emissary to help other people. We can heal areas of the globe that have experienced pain and struggle. We can end hunger and bring prosperity to everyone.
We will create missions to heal the planet all over the globe. Do you want you to create a new civilization on earth based on human altruism and cooperation?
New Institution Can Heal Society
We do not want any more of this miserable mentality that we have in politics and in general. The earth can resemble a playground more so than a warscape.
By: William Eastwood
There are several new institutions that can potentially heal the earth. I introduce a new Criminal Justice System in my book, "The Solution…."  There is a supreme court act that would require all restorative justice options be exhausted before anyone could be incarcerated in any state. These restorative justice options would be constructive and would lead to the healing of all social illness coming from the internal judge and victim, and hence all social problems, cruelty, fear and crime.  The plan encompasses several chapters in my book.
A new education system could also serve as the entity to heal the earth. The model for this new educational system is also provided in the solution.
The other institution that could heal the earth would be EN. Anyone can help me to create  missions covering the earth that would implement the changes desired.
Another option could be a new scientific establishment based on the concepts in this website and my book, "The Solution…"  EN or someone else could do this.
The Inner Judge & Victim Control Us
Click above to learn more
What is the difference between consciousness & matter?
Very little if any. Consciousness and physical matter are both electromagnetic fields.
The universe is constructed of electromagnetic fields. What we think of as being a particle is just an excitation of a field, like a wave in an ocean. Particles arise from beyond this dimension. Consciousness can be observed in the form of virtual particles entering time-space in what is called the Zero Point Field.
Click above to learn more
Origins of the new paradigm

In his 1924 Ph.D. thesis and groundbreaking contributions to quantum theory, Nobel Prize winner, Louis de Broglie postulated the wave nature of electrons and suggested that all matter has wave properties. This concept is known as wave–particle duality, and it forms a central part of the theory of quantum mechanics.
De Broglie's wave–particle duality is extended to all particles and the laws of nature.
What is a wave?
A wave, electron (matter) and a photon are an excitation of an electromagnetic field; thus, a wave, electron (matter) and photon are in essence an electromagnetic field. All three are different states of the same thing—the fundamental electromagnetic field—so, what is an electromagnetic field?
If you ask a scientist what an electromagnetic field is, they will say "it is a fundamental entity, it's not made of anything else, it just is what it is."
If you click on the link below you can read the official scientific view that no one in the scientific establishment seems to know what an electromagnetic field is.
Electromagnetic Energy & Matter Mystery
In other words, officially speaking, the scientific establishment does not know what the unitary substance that forms everything in the universe is!
Since scientists do not know, they say "it is not the province of science to know." The question, "what is an electromagnetic wave?" they say, should be left to philosophers.
The scientific establishment likes to think it is providing humanity with all the answers, and it wants the public to think it knows everything. When science does not know something important it needs an excuse and all it can come up with in this case is "the nature of the electromagnetic field, being a fundamental entity, is a question for philosophers."
If you ask a scientist what consciousness is, they do not know that either.
Here are the facts
Scientist do not know what electromagnetic fields are.

Scientists do not know what electrons are (since they are part of the electromagnetic field)
Scientists do not know what photons are (since they are part of the electromagnetic field).
Scientists do not know what consciousness is.
Some physicists say that consciousness is an electromagnetic field.
I can solve all those problems with one formula:
Consciousness = Electromagnetic field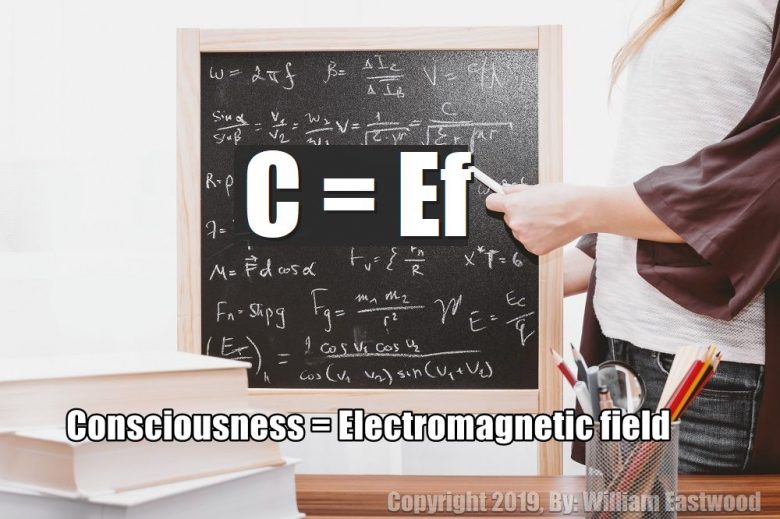 Science has told us much about reality that has led to advances in technology and civilization. But the most important two questions have not been answered.
Scientists do not know what an electromagnetic field (matter) is.

Scientists do not know what consciousness is (also an electromagnetic field).
Every thought has a placebo effect
The placebo effect is a measurement of the manifestation of thoughts in the body. Every thought you have has an effect on the body. Every thought manifests in some way. This is why all treatments have a placebo effect.
Do you think broccoli is good for you? If so, that has a placebo effect. Do you believe sugar intake can harm you? If so that has a nocebo effect. Do you believe it is difficult to make money on the internet? If so, that has a "nocebo" effect.
Science is not in the business of measuring the manifestation of thoughts, rather it is in the business of calling those that do anti-scientific quacks. If you think positive thoughts for a month and as a result your health and "luck" improves dramatically, there can be no scientific acknowledgment or measurement of the effect.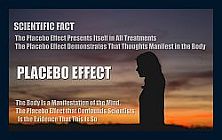 While there is a recognized medical manifestation of thought called the placebo, there is no equivalent measurement of non-biological manifestation of thought. There is no "good luck" placebo effect, or "financial" placebo/nocebo, or "social" placebo/nocebo, or "love" placebo/nocebo, or "victimization nocebo.
Although science does not measure these things, I assure you that they do exist. They are extremely significant.
If there were studies done the effect could be called the "outside of body placebo effect," or the "manifestation tendency effect."
There is another reason why it is difficult to prove thoughts manifest as objects or events.
Tracing physical developments back to the thinking that caused them cannot be done with instruments. If positive thinking manifests there is no way to prove the positive object or event was a result of your thoughts. Science would just say you had good luck.
If a scientist does not want to believe in mind over matter, they will simply conclude that something else produced the positive changes in your life.
Science is still not advanced enough (and willing) to get certain kinds of proof.
William Eastwood at age 37
"You create your own reality and you are always in control of what you create.  I have said this since I was 12: You select events—probabilities—according to your desires and assumptions.
"The central premise that consciousness creates reality dismantles most accumulated knowledge in all fields. This creates a situation in which many beliefs and institutions will need to change."
The author attributes his success to the application of these principles. He worked on inventions with Yale University Professor, Everett Barber, at age 13, graduated from MIT at 18, has taken on the most powerful institution in the U.S. and has gone on to write ten books. William founded Earth Network of Altruistic Individuals, Inc. at age 37.
Conform With Myths or Learn. Internalize myths or learn the facts.
The tendency to believe what others believe and to conform
The greater the schooling and socialization the greater the pressure/effect.
We are social creatures and it is in our nature to see things the way others do. It may be that it is actually difficult to see things differently than others. perhaps there is an electromagnetic force that causes us to see things as others do. Perhaps beliefs are social gravity.
The way we are scripted to perceive reality is difficult to change; and going against majority opinion and official academia invites alienation and rejection from virtually every source of support.
The universe is an emotional manifestation of energy. The field of quantum stuff that forms the chair you are sitting on is a field of consciousness.
The characteristics of consciousness are precise, following definite laws and principles.
Should we believe the world is flat?
The world's greatest universities like Yale and Harvard are teaching little more than a child's fairy tale. Our medical, other institutions and public schools are based on fantasy. Our civilization is still based on materialism and associated theories, while quantum mechanics proves the entire paradigm to be wrong.
But the truth is far more spectacular than the myth.
Anything you want is possible to create.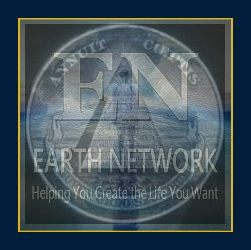 New science application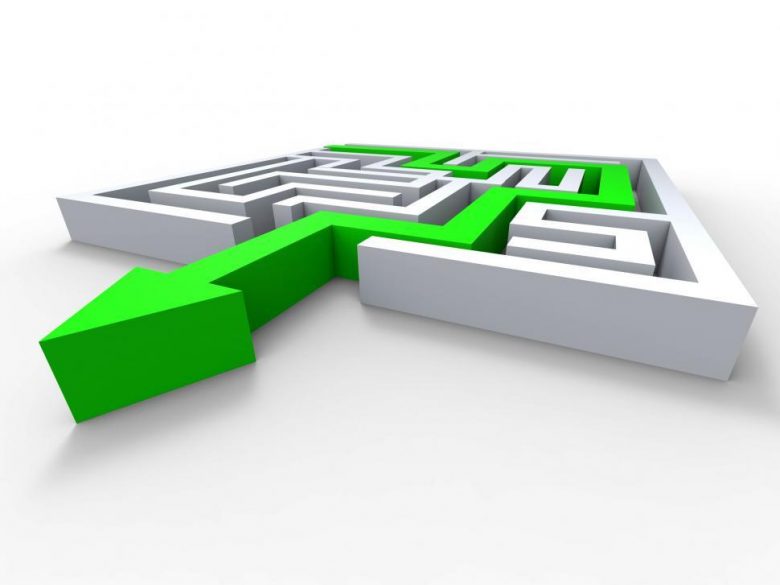 The journey of transformation (life is a journey, not a destination)
Tips and hints to insure your success
Our civilization has in the past thought that matter forms ideas, but it is just the opposite. Ultimately, everyone will discover that the events they experience are holographic projections; manifestations of "past" thoughts.
We create our own reality. If you study this material long enough, it is inevitable that you will finally come to this conclusion.
The more open you are to the idea, the more the evidence begins to present itself. Eventually many people experience a shift which feels like they are awakening in a dream that they are creating with their own thoughts and emotions. Once this happens you realize the true power you have to shape events.
After realizing that your thoughts create your reality it is just a matter of learning to focus your thoughts properly. Beliefs must improve, attitudes and expectations must improve, and positive emotions need to be fixed primarily on the sense of acquiring and having what is wanted rather than lack and frustration. This can be difficult to do in the face of contrary evidence, such as the disturbing news about the coronavirus, a lost job or whatever you are struggling with now.
Embrace the paradigm in full
True mastery is a result of acceptance of a new view of reality and a willingness to go all the way. This means you understand the true nature of time and probabilities. You must commit to the wonderful truth rather than think it is too good to be true. If you doubt the process, the doubt itself is like static and interference.
Proper focus is an art and science
How do you create a sense of well-being when the country is in lock-down and markets are in free-fall? It is often difficult to do this. We may remain with one foot in the old world and one in the new paradigm. This is generally far less effective. You must realize that as your thinking and focus changes so will your reality, but time is usually required. The mind must be repatterned.
Be daring, brave and confident
To create what you want you must be very brave. You must be willing to dispense with the comfort blankets. When it comes down to it, most people cannot completely let go of familiar beliefs and subjective habits of perception. Often, we are addicted to the idea that other people and situations prevent our success. Our institutions and societies are based on the idea of victimization.
No one can stop your thoughts and dreams from manifesting
---
Other people and situations, no matter what they are, cannot prevent your desires from manifesting. If this statement upsets you, it reveals the intensity of the belief that you are a victim or are held-back despite your will. The problem with such a reaction is that it speaks of belief and belief is thought, and thoughts create your reality. Beliefs are the strongest kind of thoughts; they are thoughts that we have invested with strong conviction. These carry emotions that show what we really believe.
The strongest conviction wins
We create according to the strongest convictions within us, and these are typically fears or the idea that we are not good enough to create what we want in life. We often hide these insecurities from ourselves by denying that is what we really believe. But if we feel anxiety first thing in the morning, this is a beacon as to what is holding us back, and it is a means of discovering our hang-ups.
Your emotions tell the truth
Your emotions will tell you what you really believe about something. How you feel speaks of your predominant belief that manifests as your experience. Beliefs create events on inner levels of consciousness and these pre-matter events evolve and are eventually projected by the brain and five senses as a hologram. Your environment is that hologram.
Forgotten Childhood Wisdom & Intuition
A master regains intuitive knowing and reinforces it with intellectual understanding. They apply the principles and adhere by the new worldview faithfully despite inner pressure to break with understanding and join the world of victims.
Everyone knows what mainstream science will not admit
Many ordinary people as well as psychics are certain that they receive some kind of spiritual help. This can only come from other levels of reality. Millions of people believe their thoughts affect people, reality and physical matter.
Edgar Cayce, who was perhaps the most renowned psychic in history, could put a book under his pillow when he was a child, and wake up in the morning knowing the content of the book. This is why he was called the sleeping prophet.
This is possible because every object in your environment is an extension of energy that connects to the level of creation that allows it to exist. There are extensions within books similar to telepathic cords. This represents energy being projected holographically.
Every object around you is a holographic projection of your mind that connects you to the innermost portion of your soul that creates them.
If you want to break old patterns and habits of perception, bring powerful books into your life and remain centered on what they represent — the truth you are bringing out within yourself by having them in your presence. Once you materialize something in your life, an energy pathway continues to exist, even when the object is long-gone.
---
Quantum mechanics deals with facts, plain and simple, yet as a civilization we still do not base our methods of self-improvement on these facts. This book does. This self-help is unlike anything else.
Nonlinear time manifesting can more than double your ability to manifest your goals! If you absorb yourself in a study of simultaneous time you can escape "cause and effect" limitations most people are restricted by.
Nonlinear time manifesting relies on the same methods of manifesting as commonly practiced, only the underlying assumptions change. You are still using emotion and manifesting from the end result desired, but your worldview has changed, and this does make a big difference.
Most people hold on to their worldview as if their life depended on it. Yet their success, safety and effectiveness in life all depend nonlinear thinking.
How badly do you want success and real understanding / wisdom?
Success is really just mind over matter — imagine the end result as if it were already obtained and change your beliefs, thoughts and emotions.
Desire for knowledge or anything is a source of energy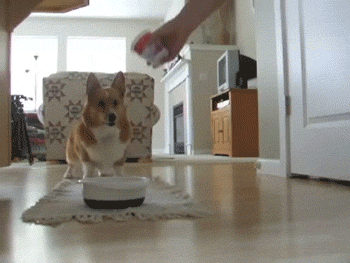 There is another way, however. If you understand that the past does not create the present and if you focus on the result you desire in life, your reality will change automatically without much or any consideration given to your beliefs.
The nonlinear worldview is the way of the future and implies a reeducation for the entire civilization in the 21st century.
.
ePub: (eBook)
Based on a 45-year study.
Citing the world's most credible & advanced science.
Extremely well written.
Loaded with information.
Simple and easy to understand.
45-year study: Citing the world's most credible science
If you believe in some kind of original substance creating the universe, there are certain common-sense conclusions that can be made. If the original substance were light, we could expect all further evolutions of light to be other forms of light. That is, whatever initially existed multiplied or evolved its own properties or constituents and could not create anything external to its own substance.
The original substance creates time and space, your environment, the events you experience and the objects you own. Nothing exists external to this substance. Everything you create is done by manipulating this substance.
If you follow this simple logical deduction, you too must be a portion of this original substance. There are no hierarchies of consciousness, but only the various intensities and colors of the one energy movement that is the original Consciousness. You are a portion of that original consciousness with all the abilities and characteristics of that original state that seeded all universes.
You are a creator.
Probabilities are infinite and a miracle to behold.
The content above is taken from my new manifesting book.
FIRST EDITION: Released in September, 2020.
.
WHO YOU REALLY ARE: Read more...
45-YEAR STUDY: Read more...
MAGIC GUIDEBOOK: Read more...
A MORE EFFECTIVE WAY TO SOLVE PROBLEMS: Read more...
THOUGHTS CREATE MATTER: Read more...
YOU SPEAK YOUR LIFE: Read more...
---
AMEN websites are funded through book sales, which in turn help the movement by spreading awareness. Please! We need you to purchase a book so that we can continue to bring this uncommon and much needed free knowledge resource to the world!
---
I wrote the book below to explain and clarify these concepts, while introducing you to my philosophy at a low cost to you:
You may be surprised at the solution to most problems
Imagine if the most fun way to live your life was the most responsible and best way to solve your problems? That is what I have discovered and that is what I explain in the Key.
A VERY affordable book and excellent starting point for those who are new to these concepts.
"You Are a Beautiful Person, The First Key to Freedom."
An excellent gift that helps a person at about the price of a holiday card.
"You Are A Beautiful Person
At $3.99, this is your best option to test the principles in this website without spending a lot of money. I created the book for this reason, to help people that do not want or cannot spend a lot to get out of their difficult situations.
ePub (eBook)
Waste no time with this powerful guide. Get the single-most important key to liberate yourself from all limitations. Imagine a life in which you can do anything you want because you are no longer hindered in any way whatsoever.
The most important insight to put everything in life in perspective. The necessary key to freedom from restriction is revealed. Available in paperback also.
---
Link to Amazon: International 5 STAR Review:

Phoenix

Reviewed in the United Kingdom on March 9, 2020
Verified Purchase

I have read many reviews on many books which rave about the content. However, this is the book which sets it all out: scientifically describing how we create reality. Go on ,I dare you, pick it up and read it…you won't, no can't , be left in the same place when you have finished it. Essential information is contained within. You have been warned!!
---
You create your reality. When we make life difficult we miss the whole point.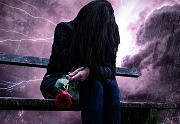 This is a very affordable book and great gift to help someone get out of a difficult life situation.
William Eastwood's best, with a simplicity that guarantees your success.
Acquire the knowledge necessary to create anything you want
Buy Direct for 30% Savings
Bulk rate discounts for groups, schools & universities.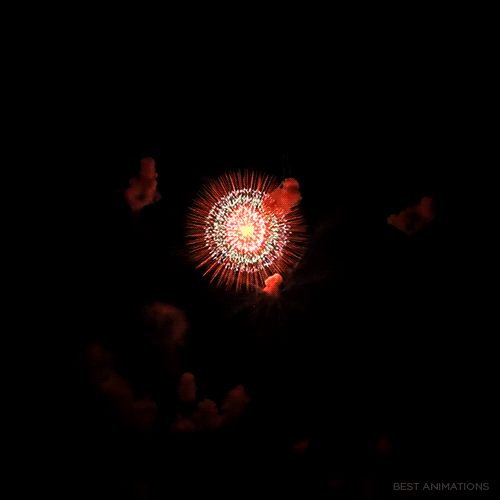 Primary article concludes here.
FOUR SITES
ONE HIGHLY ADVANCED PHILOSOPHY
Click below for more complete list of articles.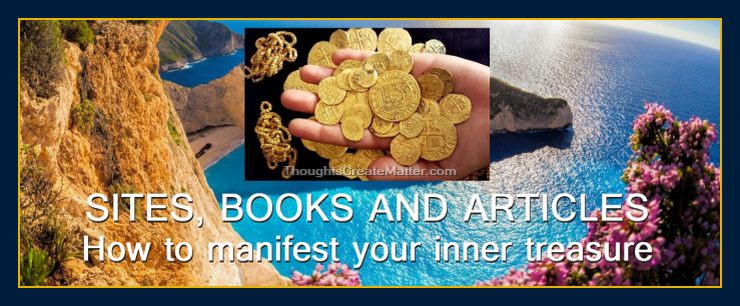 Click below to navigate to ThoughtsCreateMatter.com home page.
What Is Consciousness & Conscious Mind? Thoughts & Physical Matter Are the Same Substance
© Copyright 2019, By: William Eastwood
Mind Forms Matter Links
Extended articles of merit

Recommended site: Thoughts create matter
---
Categories: What is consciousness & the conscious mind? Are thoughts & physical matter made of electromagnetic energy? Thoughts and physical matter are the same thing. What is the difference between consciousness & matter? Click on our site and books to learn more.
Are all institutions and scientific theories based on myth? 
What Is Consciousness & Conscious Mind? Thoughts & Physical Matter Are the Same Substance
Science has told us much about reality that has led to advances in technology and civilization. But some of the most important questions have not been answered.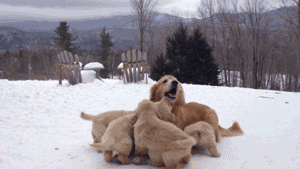 Scientists do not know what an electromagnetic field (matter) is.

Scientists do not know what consciousness is (also an electromagnetic field).
See thoughts create matter for similar fantastic fact.
The concepts conveyed in this website are within these books.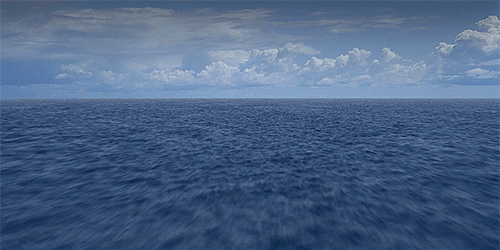 www.MindFormsMatter.com