---

What Is Conscious Co-creation? Spiritual Guidance, Inner Self, Soul, Spirit & Entity
---
What is conscious co-creation?
What can conscious co-creation do for me?
What is spiritual guidance?
What are the inner self, soul, spirit and entity?
I will answer all these questions now.
What is conscious co-creation?
---
Conscious co-creation is conscious creation with the inner self. Conscious co-creation is the art and science of creating your personal reality in partnership with your inner self. This requires some conscious awareness of how you create events by what you believe, think and feel.
The conscious mind (ego) is in charge of setting goals, living, loving and working; and the inner self does the inner work of bringing about those goals and events enjoyed by the outer ego.
The inner self is the part of you that exists below the subconscious. This is a deep area of the psyche or level of consciousness you enter every night when you go into REM sleep.
The inner self is nothing like the subconscious mind. Its focus is sharp and expansive. It knows you well because you are a portion of it in the same way your right arm is a portion of your body. The inner self sees the future and creates events from scratch.
It is on this inner level that you make decisions as your inner self as to what to create to bring about what you (the ego) wants (by what you believe, think and feel). Here in this deep inner level, you choose events and alliances and plan and create events.
At this level your consciousness travels through time and space because neither are impenetrable barriers.
DISCOVER MAGAZINE Life creates the cosmos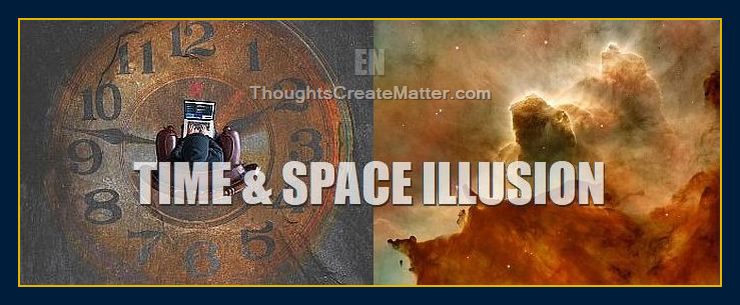 Click above to learn more
CONSCIOUSNESS IS A STATE OF MATTER: MIT
What can conscious co-creation do for me?
---
You can use conscious co-creation to get help from others to achieve your goals and/or solve problems.
Your inner self communicates directly with the inner selves of others. This is a direct line of communication, whereas our normal ways of communicating with people with speech and media are indirect. When we are talking to someone, for example, we do not usually know what they are thinking.
During the day when you are acting as the ego, you choose events by believing (faith), thinking and feeling. You also make decisions between actions. This is the process of selecting the probable events you have created by past thoughts and emotions.
When you understand all of this and begin to apply the principles of using your beliefs, thoughts and emotions to manifest events, you are demonstrating conscious co-creation. Applying conscious co-creation effectively requires an understanding of how consciousness creates matter.
NOVA CPTV: Matter is a State of Consciousness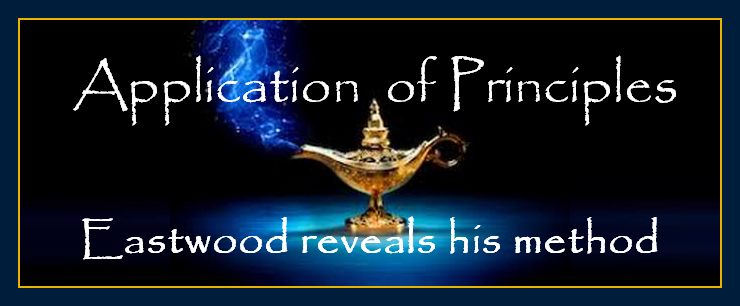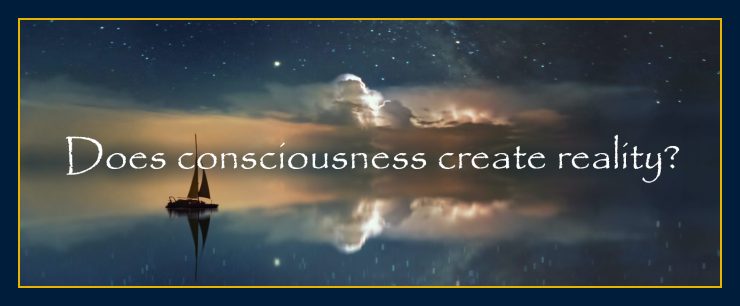 Scroll down to continue reading article.
ON THIS WEBSITE:
BOHM
According to Albert Einstein's colleague David Bohm, the mind projects the events we then perceive.
EINSTEIN
EASTWOOD
William Eastwood applied Bohm's science to test its ability to solve world problems and help people achieve their goals before Bohm even introduced "Wholeness and the Implicate Order" in 1980, principles used by President Zelenskyy of Ukraine.
"The science is catching up to what I have been telling people for a long, long time.
"And that's good, because we need solutions to world problems, and because I don't try to change people's beliefs. It is up to you what you want to believe and if you think you can use anything we have to offer"
— William Eastwood
PUBLIC VALIDATION
WHERE EVERYONE IS GOING
Eastwood's paradigm eliminates contradictions between science and personal human experience
---
Our traditional science tells us that a person's purpose is no more than to procreate to ensure the survival of our species — but many people have spiritual experiences that reveal there is far more meaning and purpose to a person's life — interpreted through their belief system.
Eastwood's paradigm says we have an inner reality that forms this world and thus can include personal spiritual experiences and the possibility of thoughts creating reality — experiences which when interpreted through Bohm's science would make perfect sense.
A superior form of intelligence and new science paradigm gives us information about reality that objective science cannot
---
Einstein gave us hints of what was to come, Bohm gave us the scientific paradigm, and Eastwood shows us how to apply it for practical purposes.
Take a leap into the new science
---
What is causing all the problems in our world today?
---
Darwinism or survival of the fittest as a moral map or business model does not work. We shouldn't all be pitted against each other. Evictions, incarcerations and lawsuits are symptoms of a flawed model rather than flawed people.
How to develop your full potential with the new science paradigm.
EARTH NETWORK Secret Wisdom books are based on over 45 years of research and application of the principal that you create your own reality according to your beliefs thoughts and emotions, and validated by the science of Albert Einstein's friend, world renowned physicist, David Bohm.
Our founder William Eastwood says, "I owned three large historic homes on the coast of Maine in 1985, at age 22, because this philosophy WORKS LIKE MAGIC!"
EARTH NETWORK universal practical life philosophy can be used to achieve any goal, no matter what it is. Every book is loaded with tips, secrets and insights that will help you to manifest your goals and dreams. Nothing is a higher priority than your own self and life. The path to your dreams is right here.
BRAND NEW: Just released June 3rd.
Our audio goal-delivery-system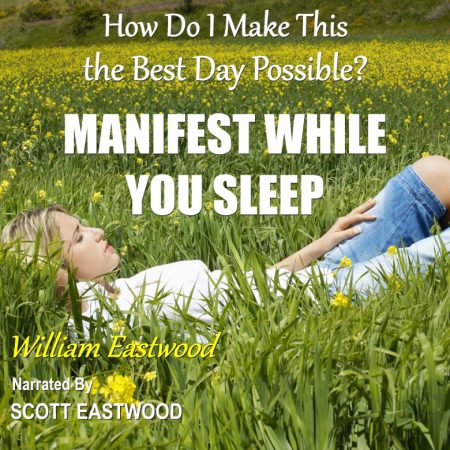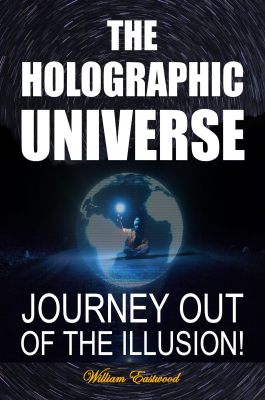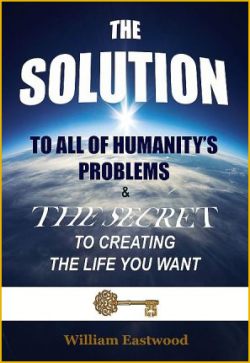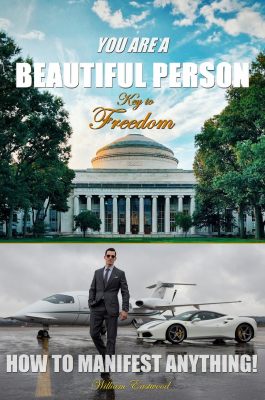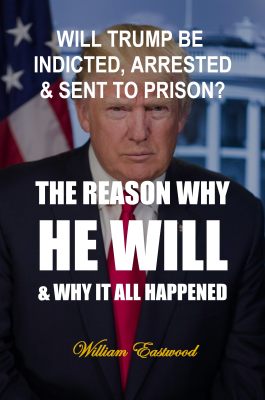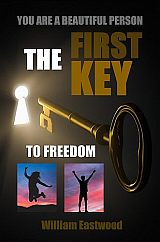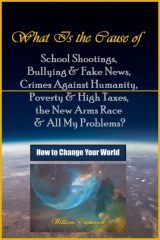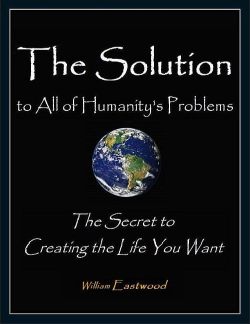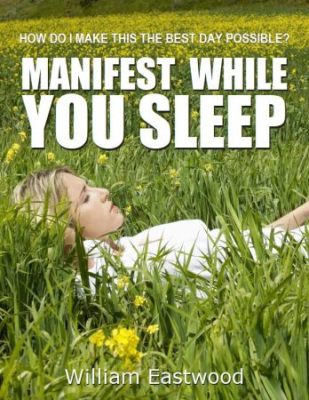 WHERE EVERYONE IS GOING
Transform yourself and your life using the new science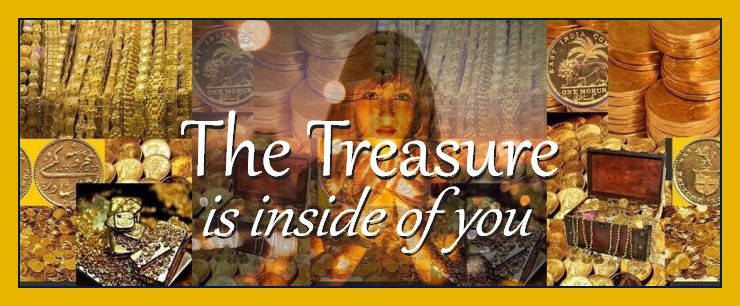 Click on the spinning globe at the top of any page to go to the daily affirmation post.

Click below for 100's of FREE articles based on the new science
A philosophy that works like MAGIC!

Introduction: Einstein, Bohm and Eastwood. ThoughtsFormMatter.com
Overview of the science. ThoughtsCreateMatter.com
C = Ef = M  ThoughtsCreateMatter.com
Holographic reality: Events are a projection of your mind. ThoughtsCreateMatter.com
A new science and philosophy of life. ThoughtsCreateMatter.com
Why science and religion told us our thoughts do not create our reality. MindFormsMatter.com
There are no solid particles. MindFormsMatter.com
Exactly how thoughts create reality. MindFormsMatter.com
Secrets of the universe unveiled — Creation is continuous. ThoughtsFormMatter.com
The Altruistic Movement. ThoughtsFormMatter.com
The New Enlightenment. MindFormsMatter.com
The world is your creation; you can have anything you want.  MindOverMatterPower.com
Eastwood: Universal author and free international philosophy; lineage, true story, interview documentation. ThoughtsCreateMatter.com
An  Einstein-Rosen Bridge has been opened! Time travel Colorado & what it has revealed about our future. ThoughtsCreateMatter.com
Secret Wisdom Books by William Eastwood. Lulu.com
What is conscious co-creation? Spiritual guidance, inner self, soul, spirit and entity.
What is spiritual guidance?
---
Spiritual guidance is the practice of using prayer to request guidance and help. You can ask for help with anything or the answer to any question in a prayer. You can receive guidance to achieve any goal. This is a form of conscious co-creation.
Have you ever wanted something to happen, but no matter how hard you tried to make it happen or how many people you asked for help, the event would not happen? In this kind of situation, it is best to ask your inner self to help you. You do that by requesting it get you through the maze of the complex events that need to have happen before you can arrive at your destination.
You can request anything while focused inward or in prayer. The inner self will help you with whatever you ask for, even mundane things.
If you have never done this, try it. This is part of the process of using affirmations.
SCIENTIFIC AMERICAN ON TRENDS IN SCIENCE
"Problems cannot be solved with the same mind set that created them."
"A new type of thinking is essential if mankind is to survive and move toward higher levels. ― Albert Einstein
Your beliefs, thoughts and emotions create your reality. If you want to change your reality, change your beliefs, thoughts and emotions. Conscious co-creation is the process of changing your reality in this way but with the help of your inner intelligence.
Conscious co-creation can help you to achieve any goal, and difficult problems especially.
Spiritual guidance is what happens after you pray, or even if you do not pray, but have faith or high expectations.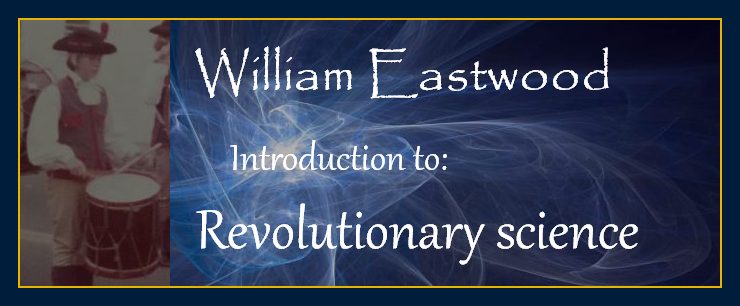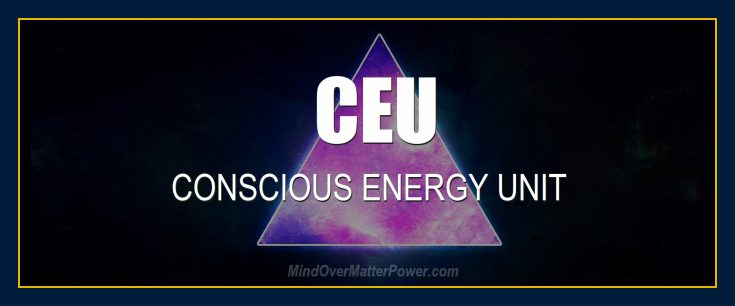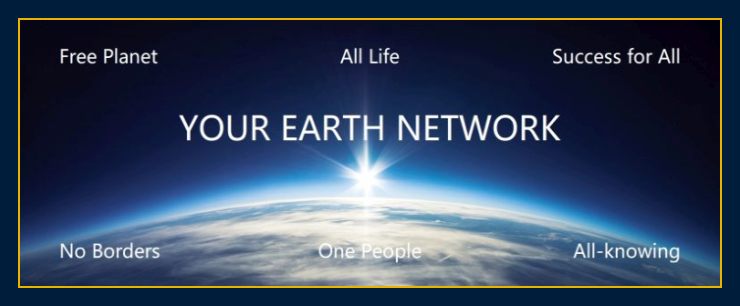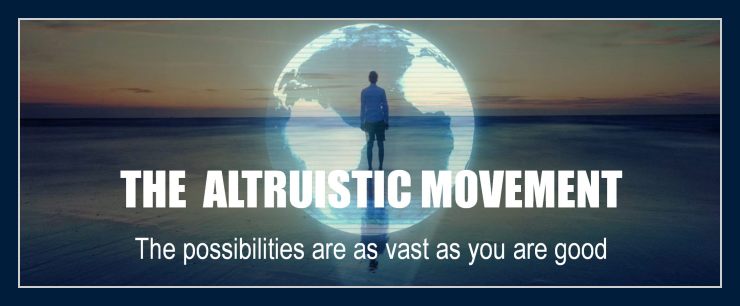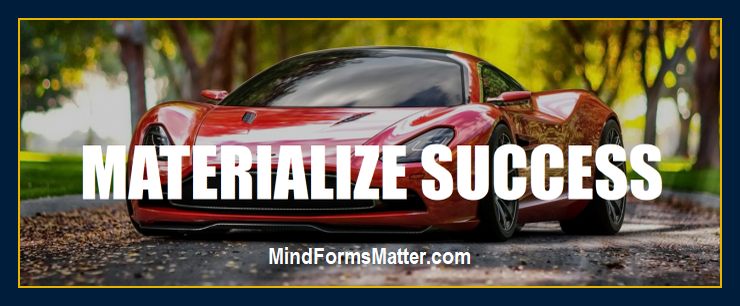 .
FIVE NOBEL PRIZE WINNER'S FINDINGS
What are the inner self, soul, spirit and entity?
---
The inner self, spirit and entity are components of the whole self. These aspects of your inner reality are the source of spiritual guidance and your partners when using conscious co-creation.
Unlimited help and power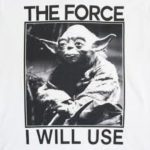 It is not enough to expect the help of the inner self on rare occasion. The help of the inner self is available in everything, and as soon as we ask it is forthcoming.
You have a sense of direction all day long every day. When you would rather go right than left, this is inner guidance. The inner self is sending you guidance through ordinary impulses.
If you did not have inner guidance you would not have impulses. You would feel no inclinations.
Faith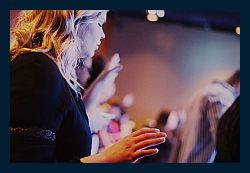 You are never alone. Your inner self is always trying to keep you on track. Your decisions are leading you to your greater good because your inner self is instantly aware of your needs and is always leading you to the best possible future.
Your understanding and belief are important. When you act in confidence and trust that the universe is friendly and helpful it helps your inner self look out for you.
Magic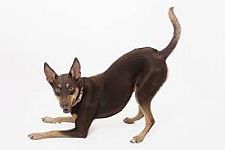 When you feel the magic in the moment and the joy of your cells the inner self comes through with perfect guidance. A sense of joy and playfulness work better than seriousness to elicit the help of the inner self.
Your inner self always honors your free will but will guide you to what you ask for in the most beneficial way. It will enable lessons through experiences on your way to success.
You are always challenged, inspired and learning because of the work of your inner self. It keeps you occupied.
Co-creation with the inner self is setting a goal and letting the inner self guide you to fruition. Visualize and affirm the result you want and then listen to your heart and impulses. The path to realization will unfold and your inner self will take care of the details.
Your inner self wants you to take action. Your role is not to be passive. You do the outer work, and your inner self does the inner work.
Co-Creation good luck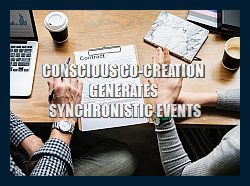 When you are positive and working toward goals, the things that need to happen just happen. When you are on a roll synchronistic events happen more frequently.
The events that need to happen, people you need to meet and whatever is required will be set up for you. Your job is to stay focused on the goal and remain receptive to your intuition and impulses so that you may be led to the synchronistic, fortunate events you need to have your dream happen.
As you trust the inner messages coming to you by acting on them you improve the clarity of guidance. Pay attention to and trust your feelings. Tune into what you feel and act accordingly.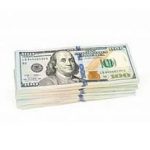 Use will and determination to achieve goals and you will activate bold forces that will work on your behalf. The Universe and your inner self are with you and not against you. When you understand this, you can have all the help you want.
Will you have a good life?
Einstein's Test
Einstein said there is one decision we make every day that determines whether or not we live a happy life. "The most important decision we make," Einstein said, "is whether we believe we live in a friendly or a hostile universe."
When we distrust the world, events seem random and indifferent. People can seem to be unsympathetic. The universe seems to be cruel, and we are mere victims to it.
There are some people who go their whole lives in a state of fear, thinking this way and forever reaping the consequences. They live as though they are victims to their circumstances. The world, to them, wants to hurt them. That is no way to live your life.
You have help and support from the universe and your inner self every minute of every day. But if you do not believe it, you cut yourself off and limit the help that is there.
---
Spiritual Guidance.
Inner Self.
The Unlimited Soul.
The Power & Abilities of the Spirit.
Your Multidimensional Entity
Conscious co-creation
Co-creation is the act of consciously creating your life by managing your beliefs, thoughts and emotions. 
Affirm &/or visualize what you want in life.

Listen to your intuition for signs and direction.

Maintain faith that you will receive guidance.

Act on the impulses you receive.

Manage your beliefs, thoughts and emotions.

Stay positive.

Have confidence in yourself and in the process and KNOW that you will get the results you want.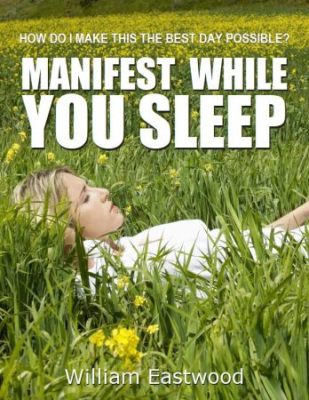 Relying on the power of your thoughts
By believing in the power of your thoughts you employ co-creation. Every belief you hold which is in line with the ways in which the universe works is in line with and assisting conscious co-creation. Believing correctly allows the power of consciousness, the universe and inner self to come through unobstructed and to your full benefit.
The inner self has access to past and future as well as infinite probabilities. It draws on the energy and knowledge of the soul and entity. It has the power to create any event you can imagine.
By setting goals or asking for help you give your inner self something to do. Your inner self wants to help you.
In addition to utilizing the powers of the inner self you can tap the energy of desires, willpower, focused intention and resolve.
If your inner self were talking to you it would tell you to develop your will and resolve to create what you want in life. Focus and work toward your goals while you let the inner self take care of the details and means of creating your goals.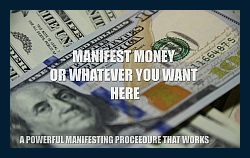 Co-creation is manifesting. To manifest what you want you need to project the right thoughts and emotions.
Read my visualization scripts and study manifesting.
Release the need for total control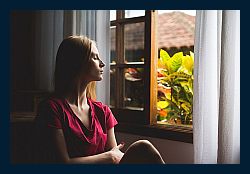 Release desperation. By giving up some control you will get more control.
The ego benefits when it gives up trying to control everything. On its own, the ego cannot create anything.
The inner self does the work of creation. The ego is dependent on the inner self.
The inner self keeps you breathing and your heart beating, as well as creates the events you experience every day.
You still should be the director of events and use determination, but leave the final product up to your inner self. let it bring you what you want in the best form and at the right time.
You have full access to your inner self
---
You can draw on its energy and knowledge of probabilities. Through intuition you can ascertain what probabilities are open to you.
There is no time, only a vast present containing infinite probabilities. There is scientific support for this concept. Many-worlds Interpretation of quantum mechanics is very popular with top physicists.
When we consciously decide to allow the inner self to help us, we are learning conscious co-creation. As a result, our life gets easier and we are better able to achieve our goals.
Conscious co-creation is the willingness to consciously utilize the help of the inner self to navigate probabilities and achieve our goals. This is the most important and beneficial step we can take in our life.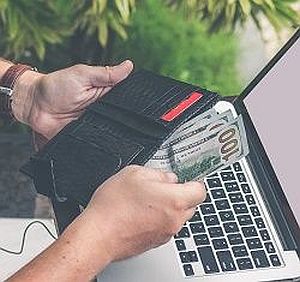 Using co-creation means you can manifest what you want in life. Creating whatever it is you want is easier to do when you share the creation process with your inner self.
Trust
Trust of human nature and reality, along with recognition of the inner self, can advance humanity far beyond its current state of haphazard creations.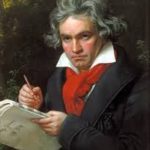 Our civilization is based an older mechanistic science from the 15th century. As a result, our institutions and societies do not understand nor trust reality or human nature. Impulses and human nature are generally highly distrusted. Conscious co-creation is impossible when we distrust our impulses.
Your impulses come from the inner self. It is only when you think they are wrong and do not express them that they dam up and become dangerous.
If impulses make sense, follow them as long as they do not harm yourself or others. Exaggerated impulses that harm are a result of pent-up energy that is a result of not trusting and hence following more ordinary impulses.
The most important factor affecting your ability to succeed, besides understanding that you create your reality with your thoughts, is trust of yourself, your impulses, your reality and life. If you trust yourself, who you are, your life and body, and if you master manifesting and co-creation, you evolve for yourself and for the benefit of humanity.
Even a young child trusts themselves and their life. It is high-time adults learn to do the same. A civilization in which children trust more than adults is in sad shape.
If you trust yourself and your own nature, and apply conscious co-creation, life can be like one continuous miracle.
---
"There are only two ways to live your life. One is as though nothing is a miracle. The other is as though everything is a miracle."
— Albert Einstein
---
Your power to create what you want is unlimited. There is nothing you cannot achieve. Focus on what you want, believe you have it, and your inner self will create it for you.
Thank You

I thank everyone that has made contributions, and those who have purchased books. I would not have been able to do it without you!
According to Albert Einstein's colleague David Bohm, the mind projects the events we then perceive, but before Bohm even introduced "Wholeness and the Implicate Order" in 1980, Eastwood was testing the principle to help people achieve goals and solve world problems.
Now
---
"When I was very young I discovered a fantastic way of thinking about reality that can solve world problems and help people achieve their dreams. And so now I am an author of books designed to help people use that wisdom to achieve anything they want."
— William Eastwood
"I spent over 45 years researching the ability of this scientific paradigm to solve world problems. It was startlingly effective. The only problems I experienced came for people and institutions whose beliefs were threatened by the new ideas I was studying.
"I AM GOING TO HELP PEOPLE AND HELP THE WORLD—THAT'S MY MISSION
"What I discovered early in life led me to a whole new way of thinking that I believe can change the world for the better. My specialty is system of application based on my own and David Bohm's science. This way of looking at the world and achieving goals can release individual potential and can bring humanity to a new level."
Scientific synchronicity and personal power from a 45-year study.
As far as we know, neither Albert Einstein or physicist David Bohm worked with a professor from one of the world's top ten universities at age 13, but Eastwood did.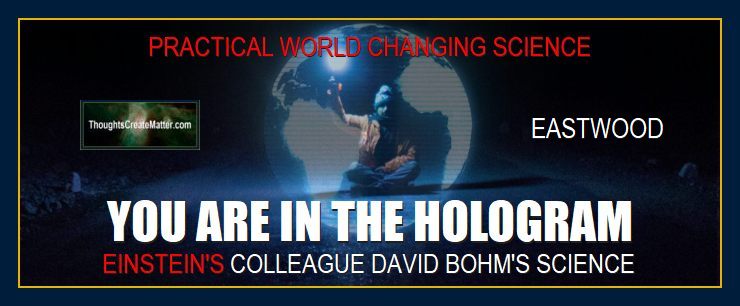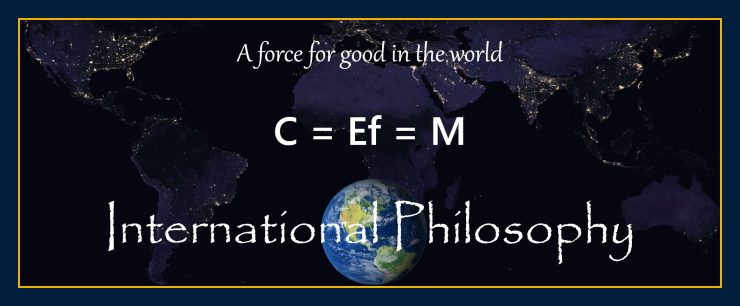 The cause of problems in the U.S. is the same cause of the Putin terror war. The reason why democracies are failing worldwide is because we have missed the science that holds that answer to prevent the actual collapse of civilization itself. Had Albert Einstein been successful defending physicist David Bohm in 1949, this scientific paradigm may have replaced physicalism as our world's accepted science. Documentation Princeton University.
Eastwood's ancestors include two kings of England
---
"That," he says, "is not important.
"What we are doing now is far more significant. A long time ago one of my ancestors signed the Magna Carta, and another founded the capital of the constitution state in America, but that is nothing compared to what we are accomplishing now."
A world without borders
---
.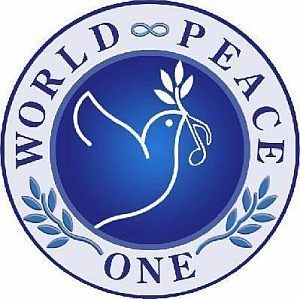 A scientific paradigm originally introduced by Albert Einstein's colleague is now being applied to stop Putin from doing further damage to nations, to protect people globally and to get grain to those in need. We can and are addressing all issues with this application.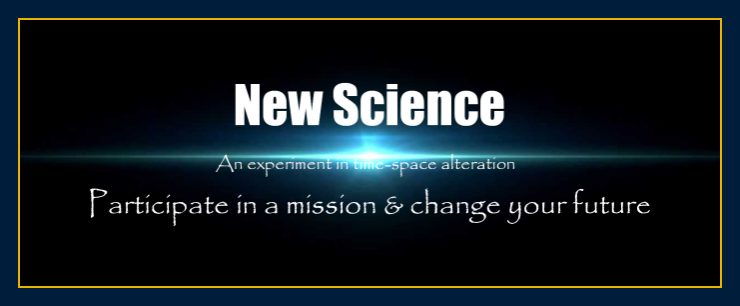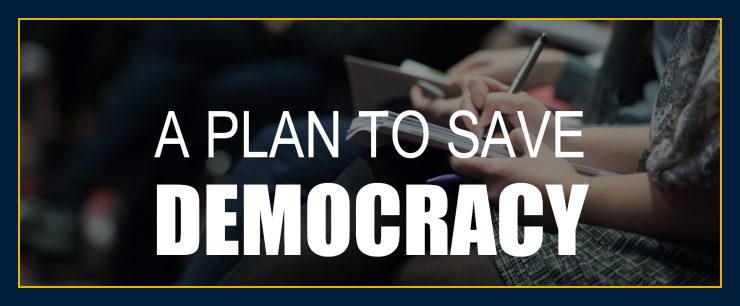 45

William Eastwood's 45-years of research brings you everything you ever wanted!
Become powerful.
Create wealth.
Manifest your dreams.
The most generous advice.
The most experience.
Create anything you want LIKE MAGIC
---
Click on our affirmation page once or twice a day, or as time allows when it is convenient for you to do so. It is the best habit you can possibly develop if you want your life to work.
By taking a few seconds to read through affirmations, instantaneous connections are made to your best memories and most powerful experiences on a subconscious level. This allows for positive energy and ideas to enter your consciousness and find a way to change your state of mind, increase your enthusiasm, and motivate you and change your circumstances for the better. Just reading lists of affirmations daily can make a huge difference in your life, keeping you positive, strong, on-track to your goals, balanced and consistent. Most importantly, positive thoughts — focused on in specific ways — will manifest desirable changes in your life. I am providing you with a path to success like nothing you have ever experienced before.
Your life is a projection of the life-force within inner levels of your being we reach with certain affirmations. This is living energy that does your will. This is not a frivolous activity, rather, it is the most logical and direct path to eliminating blocks and achieving your goals. In the same way that good food helps your body, these affirmations give you life-force substance that begins building events in the direction you choose. It's how you control and direct your life, and in this case for the better.
If you follow my advice and apply these processes correctly, you absolutely will transform your life like magic.
Create anything you want LIKE MAGIC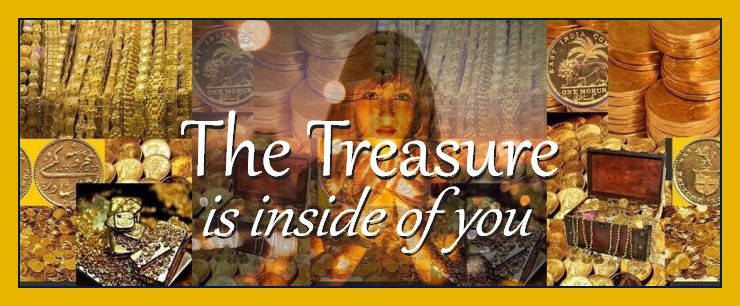 45

William Eastwood's 45-years of research brings you everything you ever wanted!
Advanced scientific audiobook — just listen and your subconscious will create what you tell it you want!
NEW RELEASE AUDIO BOOK BY WILLIAM EASTWOOD
Based on the advanced scientific paradigm of Albert Einstein's colleague, David Bohm and "The Solution to All of Humanity's Problems..."
"I WILL TELL YOU HOW YOU CAN CREATE ANYTHING YOU WANT"
---
Click image for available William Eastwood books
By purchasing through our trusted book manufacturer (Lulu.com) you get these books DIRECTLY FROM THE MANUFACTURER.
Get all this information directly from the source — Earth Network books
45

EASTWOOD
45 years of research goes into every book
---
The purpose of Earth Network books and our free advice, is to provide you with all you need to know to be successful in all areas—in intellectual and spiritual knowledge, business, finance, health, love and relationships.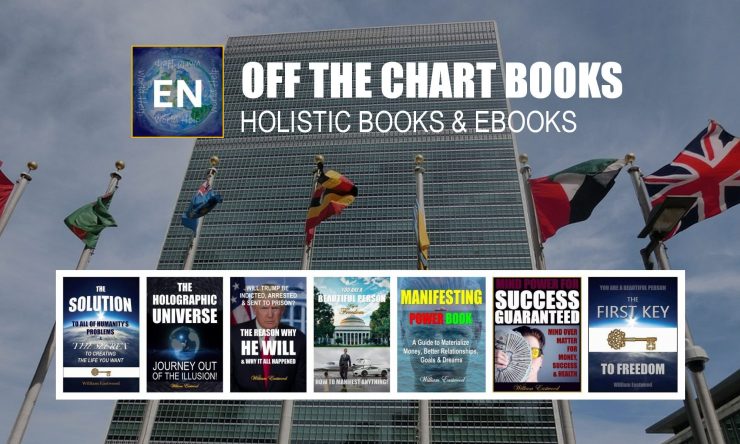 Say thanks
---
Say thanks with a book order so that I can continue to bring this information to you.

"If you do good things, good things will happen to you."
— William Eastwood quote at age seven.
"When you buy a book here you are doing a good thing because all proceeds are used to help people struggling in over 170 countries. Our clients who do not have any money to buy books rely on you to fund this website through book purchases."
— William Eastwood
By purchasing through Lulu.com (above) you get these books DIRECTLY FROM THE MANUFACTURER and cut out the middleman! — most reliable source — fastest delivery — lowest price.

What is Conscious Co-creation? Spiritual Guidance, Inner Self, Soul, Spirit & Entity
Copyright © 2019, 2020, 2021, 2022, By: William Eastwood.
Primary article concludes here.
---
Categories: What is conscious co-creation? Spiritual guidance, inner self, soul, spirit and entity. What is conscious co-creation? What can conscious co-creation do for me? What is spiritual guidance? What are the inner self, soul, spirit AND entity? What are sources of spiritual guidance? Metaphysical conscious co-creation manifesting. Metaphysics to manifest goals using conscious co-creation. How to use metaphysics and conscious co-creation. Click on our site and books to learn more.
What is Conscious Co-creation? Spiritual Guidance, Inner Self, Soul, Spirit & Entity
Your inner self is as real as your subconscious. It is actively and intimately engaged in creating your daily experience. Its purpose is to help you. As a civilization we lack even a basic understanding of the inner self and its purpose. But no one is stopping you from understanding.
The concepts conveyed in this website are within these books.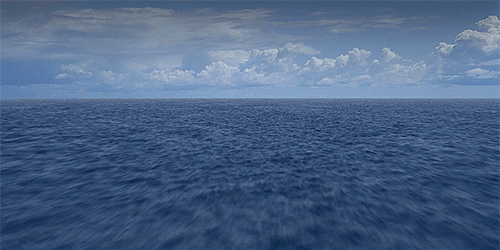 www.MindFormsMatter.com