---

What Is Conscious Co-creation? Spiritual Guidance, Inner Self, Soul, Spirit & Entity
Conscious Co-creation: Your Inner Self & Spiritual Guidance
---
Click Image for EN founder's video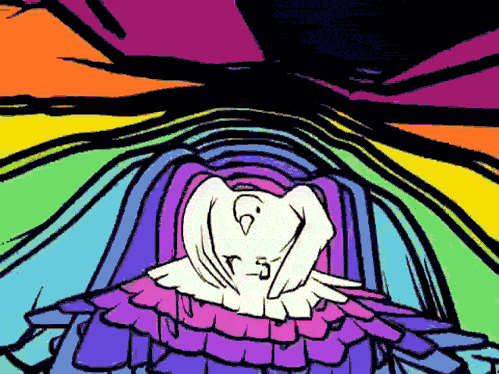 Why don't scientists believe mind forms matter?

Many top physicists do know that mind forms matter

It is the rest of science, media and the world who do not want to listen to what they are saying.

Max Planck, Nobel Prize Winning father of quantum mechanics says, "I regard matter as derivative from consciousness."

—

The Observer

, 1/25/1931

Max Tegmark of MIT

Click on the MIT button below to see current official confirmation from a respected physicist in the scientific community that matter is a state of consciousness.

Consciousness Is a State of Matter: MIT

The official scientific establishment as a whole does not want to admit consciousness creates matter. There is a reason why.

Early scientific instruments could not measure consciousness or quantum activity. Scientists could not prove or disprove anything about consciousness, and so they eventually assumedconsciousness had nothing to do with bottom-rung reality, without proving it did not. Eventually science as a whole took the official stancethat consciousness had nothing to do with bedrock reality.

To go against the materialistic view that was adopted by the world is to threaten the entire worldview and authority of science.

Truth

You can get lost trying to understand consciousness by reading scientific articles. I offer links to some excellent scientific studies as a courtesy to you only. I know in simple terms that the physical world is a projection we each create with our own consciousness. If four people enter a room there are four rooms. I figured that out over four decades ago.

Consciousness is irreducible and is both individualized and part of an unbroken field. Quantum mechanics is the study of that field of energy. Your consciousness has very deep, eternal meaning that cannot be measured with a ruler, and so all scientific studies will miss that part of the picture.

All consciousness is of an equal, amazingly high grade; and just so you know, your personality and individuality will never be lost. Who you are will survive death. I am not a religious person, because I will add that you are also good, and most religions will say you are evil.

Ignorance is separation from truth and it is the closest thing there is to evil. Our civilization has been based on separation from truth for centuries and we therefore do not even know where we come from! That shows just how ignorant we are.

The whole of civilization has been reading reality backwards for thousands of years. You can't understand reality by looking at the physical world because that world is a consciousness hologram that you are creating. If you follow most scientists they will just get you more confused.

I provide hundreds of articles in plain English, and you don't need to be a scientist to understand any of it. Use your heart and intuition. All knowledge is within you, and you are a portion of the Divine consciousness that forms everything. You are forever safe and loved, and this will never change, not for a billion years.

For those who are interested I often begin my articles with some science because it is important to use your intellect. For something to be true it must make sense to you both intellectually and intuitively.
Click above
Consciousness Is a State of Matter: MIT
Will you have a good life?
Einstein's Test
Einstein said there is one decision we make every day that determines whether or not we live a happy life. "The most important decision we make," Einstein said, "is whether we believe we live in a friendly or a hostile universe."
When we distrust the world, events seem random and indifferent. People can seem to be unsympathetic. The universe seems to be cruel, and we are mere victims to it.
There are some people who go their whole lives in a state of fear, thinking this way and forever reaping the consequences. They live as though they are victims to their circumstances. The world, to them, wants to hurt them. That is no way to live your life.
You have help and support from the universe and your inner self every minute of every day. But if you do not believe it, you cut yourself off and limit the help that is there.
---
Spiritual Guidance.
Inner Self.
The Unlimited Soul.
The Power & Abilities of the Spirit.
Your Multidimensional Entity
Click above
Conscious Co-Creation
Co-creation is the act of consciously creating your life by managing your beliefs, thoughts and emotions. 
Affirm &/or visualize what you want in life.

Listen to your intuition for signs and direction.

Maintain faith that you will receive guidance.

Act on the impulses you receive.

Manage your beliefs, thoughts and emotions.

Stay positive.

Have confidence in yourself in the process, and KNOW that you will get the results you want.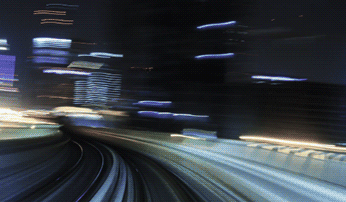 C = Ef:  MIND FORMS MATTER:  FAST TRACK TO SUCCESS
Your Fast Track to Success  links (C = Ef) above load in milliseconds
Relying on the Power of Your Thoughts
By believing in the power of your thoughts you employ co-creation. Every belief you hold which is in line with the ways in which the universe works is in line with and assisting conscious co-creation. Believing correctly allows the power of consciousness, the universe and inner self to come through unobstructed and to your full benefit.
The inner self has access to past and future as well as infinite probabilities. It draws on the energy and knowledge of the soul and entity. It has the power to create any event you can imagine.
By setting goals or asking for help you give your inner self something to do. Your inner self wants to help you.
In addition to utilizing the powers of the inner self you can tap the energy of desires, willpower, focused intention and resolve.
If your inner self were talking to you it would tell you to develop your will and resolve to create what you want in life. Focus and work toward your goals while you let the inner self take care of the details and means of creating your goals.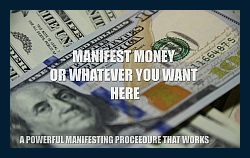 Co-creation is manifesting. To manifest what you want you need to project the right thoughts and emotions.
Read my visualization scripts and study manifesting.
Release the Need for Total Control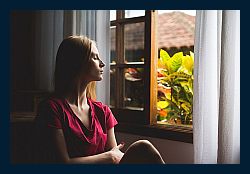 Release desperation. By giving up some control you will get more control.
The ego benefits when it gives up trying to control everything. On its own, the ego cannot create anything.
The inner self does the work of creation. The ego is dependent on the inner self.
The inner self keeps you breathing and your heart beating, as well as creates the events you experience every day.
Scroll down to continue reading article.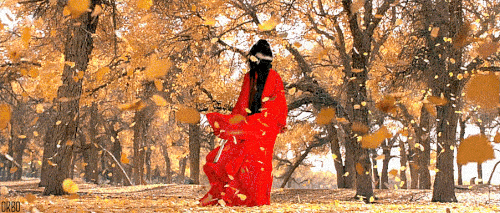 The Secrets of the Universe Unveiled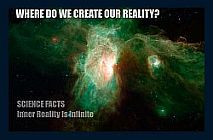 Article resumes.
You still should be the director of events and use determination, but leave the final product up to your inner self. let it bring you what you want in the best form and at the right time.
You Have Full Access to Your Inner Self
You can draw on its energy and knowledge of probabilities. Through intuition you can ascertain what probabilities are open to you.
There is no time, only a vast present containing infinite probabilities. There is scientific support for this concept. Many-worlds Interpretation of quantum mechanics is very popular with top physicists.
Click above
Do what you can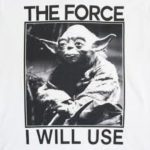 It is not enough to expect the help of the inner self on rare occasion. The help of the inner self is available in everything, and as soon as we ask it is forthcoming.
You have a sense of direction all day long every day. When you would rather go right than left, this is inner guidance. The inner self is sending you guidance through ordinary impulses.
If you did not have inner guidance you would not have impulses. You would feel no inclinations.
TRUST YOUR IMPULSES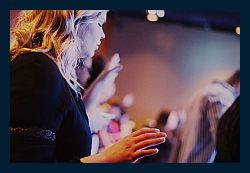 You are never alone. Your inner self is always trying to keep you on track. Your decisions are leading you to your greater good because your inner self is instantly aware of your needs and is always leading you to the best possible future.
Your understanding and belief are important. When you act in confidence and trust that the universe is friendly and helpful it helps your inner self look out for you.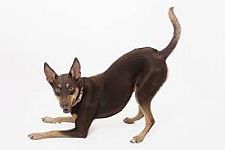 When you feel the magic in the moment and the joy of your cells the inner self comes through with perfect guidance. A sense of joy and playfulness work better than seriousness to elicit the help of the inner self.
Your inner self always honors your free will but will guide you to what you ask for in the most beneficial way. It will enable lessons through experiences on your way to success.
You are always challenged, inspired and learning because of the work of your inner self. It keeps you occupied.
Co-creation with the inner self is setting a goal and letting the inner self guide you to fruition. Visualize and affirm the result you want and then listen to your heart and impulses. The path to realization will unfold and your inner self will take care of the details.
Your inner self wants you to take action. Your role is not to be passive. You do the outer work and your inner self does the inner work.

Click on rotating earth at the top of every page for your daily affirmations.
Co-Creation Good Luck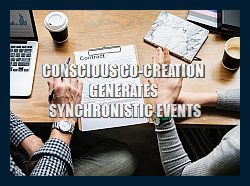 When you are positive and working toward goals, the things that need to happen just happen. When you are on a roll synchronistic events happen more frequently.
The events that need to happen, people you need to meet and whatever is required will be set up for you. Your job is to stay focused on the goal and remain receptive to your intuition and impulses so that you may be led to the synchronistic, fortunate events you need to have your dream happen.
As you trust the inner messages coming to you by acting on them you improve the clarity of guidance. Pay attention to and trust your feelings. Tune into what you feel and act accordingly.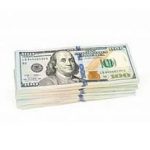 Use will and determination to achieve goals and you will activate bold forces that will work on your behalf. The Universe and your inner self are with you and not against you. When you understand this, you can have all the help you want.

Anything is possible. Create your dreams. Start today.
.

KNOW WHO YOU ARE: We need to wake-up within the dream, and enter our true life.

The Truth About Spiritual Assistance
There is consistent & powerful help available to everyone from within, but it isn't what most people think it is. it does not come directly from God in the traditional sense.
While it is true that you are a part of the consciousness that composes all of reality, it is not true that "the creator of the universe is human and is guiding you personally." Why would the creator of everything place his attention on you? That is a narcissism or self-importance.
On the other hand, you are a portion of All-That-Is. You are the portion of the divine that has manifest as you so that it may discover another aspect of self. You are not THE God, but you are part of what God is.
A portion of Divine Essence is within you. You have access to the powers of that Divine energy. The universe itself supports and automatically works to help you. It is not indifferent.
Half-truths are the most dangerous of all.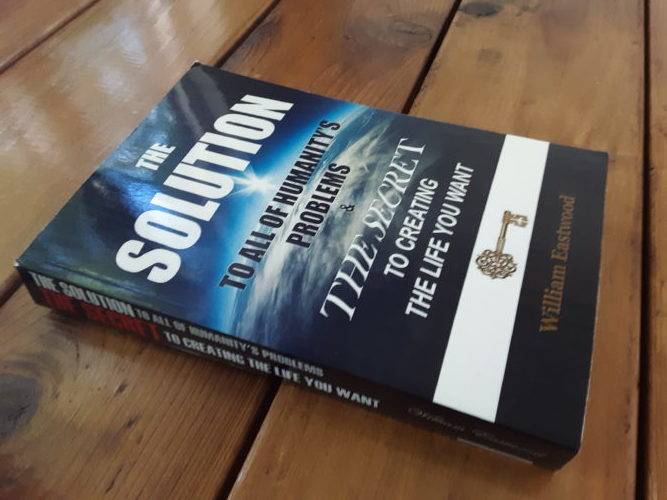 Click above
The Inner Judge & Victim Control Us
New Institution Can Heal Society
Why People Think God is Helping Them
Because someone or something is helping them, and they know it.
People see what they want to see & what corresponds with what they believe.
Beliefs screen and filter perception.
Their beliefs create their reality.
Because of the influence of others.
Because the ego is socially oriented & it wants to believe what other people believe.
Because people want to see the world the way other people see it.
Because people want to belong and be accepted.
Because they want to be right.
Because they want their problems solved.
Regardless of Designation, You Have Help
A religious person may abide by religious values and principles, including helping the less fortunate, but leave matters that they cannot control in God's hands. This can be an effective approach for millions regardless of distortions in their philosophical beliefs.
Even with distortions co-creation can work. People recognize the fact that something or someone is helping them and attribute the results they get to God or whatever they place their faith in.
We do understand that science is important. For all its failings it keeps us from going off the deep end while also identifying facts. Science tells us we have a subconscious. Now science needs to recognize that we also have an inner self. Then people can appreciate the fact that the inner self is responsible for the results they are getting.
It is not complicated. Real conscious co-creation involves an intellectual understanding of reality.
When we consciously decide to allow the inner self to help us we are learning conscious co-creation. As a result, our life gets easier and we are better able to achieve our goals.
Conscious co-creation is the willingness to consciously utilize the help of the inner self to navigate probabilities and achieve our goals. This is the most important and beneficial step we can take in our life.

The solution to the world's problems.

 Your thoughts create your reality.


Does it Make Sense?
You are the part of the fabric of the unbroken field of energy that forms the universe.  Quantum mechanics tells us so. Being connected to everything explains the concept of probabilities and conscious co-creation.
Any theory regarding the subconscious, inner self or any spiritual idea should be able to pass intellectual scrutiny. The creator of the universe doesn't guide you in life, your inner self does.
Science recognizes that we all have one head, two legs, two eyes, a subconscious…. etc. The next step is to realize that we all have an inner self. There's nothing radical about it. It is a simple, logical concept.
When science and psychology recognize the existence of the inner self, myths will be more difficult to maintain and will not endure. Religious fanatics will be out of business because they will fail to be able to recruit people. People will realize that the help and guidance they are receiving is coming from their inner self through intuition, creative ideas, inspiration, desires, motivations and impulses.
When you recognize the source of this help as coming from the inner self you operate by truth rather than myth. With this awareness you have twice the power available than when you are living by half-truths.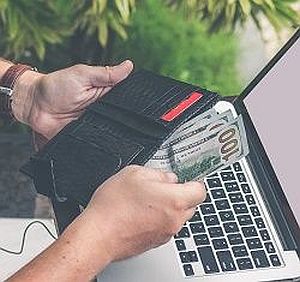 Using co-creation means you can manifest what you want in life. Creating whatever it is you want is easier to do when you share the creation process with your inner self.
As every person has a conscious mind, ego and a subconscious mind, they also have an inner self. The inner self is the portion of the soul that is responsible for the creation of your body, conscious and subconscious mind.
Your inner self is as real as your subconscious. It is actively and intimately engaged in creating your daily experience. Its purpose is to help you. As a civilization we lack even a basic understanding of the inner self and its purpose. But no one is stopping you from understanding.
AN EXAMPLE of How a Physical Event is Formed
MYTHS: Mechanistic View, Darwinism, S. Freud, Etc.
Learn TRUE Cause of Hate, Bias & Violence
Distrust Verses Trust
Trust of human nature and reality, along with recognition of the inner self, can advance humanity far beyond its current state of haphazard creations.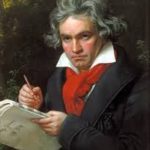 Our civilization is based an older mechanistic science from the 15th century. As a result, our institutions and societies do not understand nor trust reality or human nature. Impulses and human nature are generally highly distrusted. Conscious co-creation is impossible when we distrust our impulses.
Your impulses come from the inner self. It is only when you think they are wrong and do not express them that they dam up and become dangerous.
If impulses make sense, follow them as long as they do not harm yourself or others. Exaggerated impulses that harm are a result of pent-up energy that is a result of not trusting and hence following more ordinary impulses.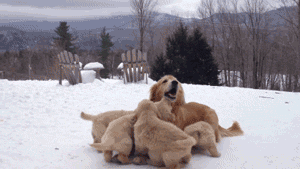 The most important factor affecting your ability to succeed, besides understanding that you create your reality with your thoughts, is trust of yourself, your impulses, your reality and life. If you trust yourself, who you are, your life and body, and if you master manifesting and co-creation, you evolve for yourself and for the benefit of humanity.
Even a young child trusts themselves and their life. It is high-time adults learn to do the same. A civilization in which children trust more than adults is in sad shape.
If you trust yourself and your own nature, and apply conscious co-creation, life can be like one continuous miracle.
---
"There are only two ways to live your life. One is as though nothing is a miracle. The other is as though everything is a miracle."
— Albert Einstein
---
Your power to create what you want is unlimited. There is nothing you cannot achieve. Focus on what you want, believe you have it, and your inner self will create it for you.
The Inner Judge & Victim Control Us
New Institution Can Heal Society
PROSPERITY VIDEO & DROPBOX LIBRARY 
View FREE prosperity video!
Repeat affirmations while watching more videos to  manifest superior wealth!



Helping you to create the life you want!
Your own personal  METAPHYSICAL LIBRARY!
.

The drop-down boxes & buttons lead you to profound & amazing metaphysical insights. The Solution to Problems. Manifest Unlimited Money..
---
Click on the drop-down boxes to find the information you need.
Click above
Helping you to create the life you want!
A single AMAZING philosophy!
100's of articles!
4 EN websites!
All four sites have a single cohesive philosophy! They are meant to be used together.
Click between them!




Helping you to create the life you want!
ALTRUISM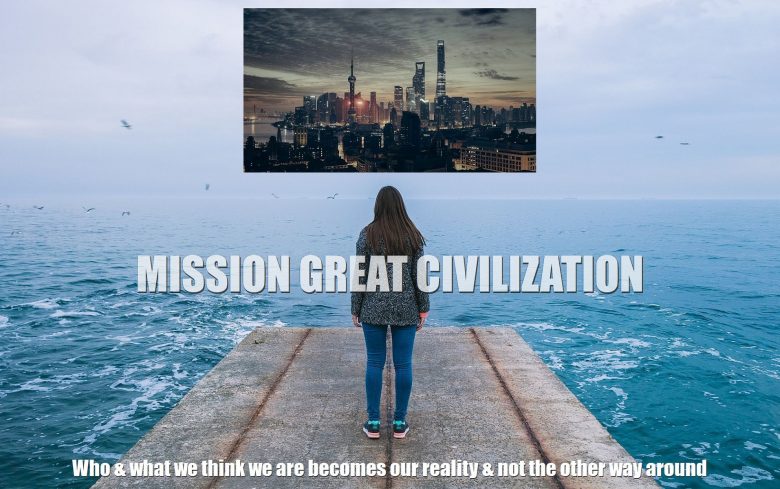 MISSION CREATE A GREAT CIVILIZATION
ADVANCED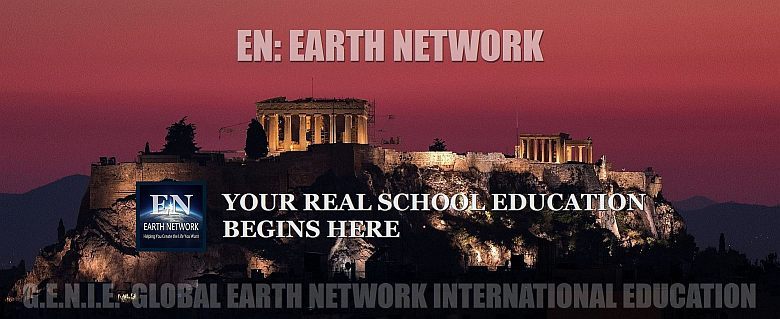 REAL SCHOOL Advanced FREE Articles
All time is simultaneous. You will be given the opportunity to redo any experiences in your past. Visit EN's Real School by clicking on the mindovermatterpower.com icon above.
HELPING YOU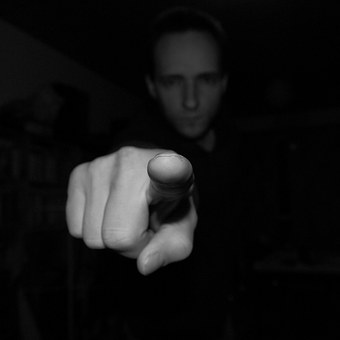 The Inner Judge & Victim Control Us
PROBLEM SOLVING
The True Cause of School Shootings
Click above
How do thoughts create matter?
The conscious mind directs unconscious activity that results in the actualization of our beliefs, thoughts and emotions.
Thoughts are energy which continues to exist. Thoughts combine with similar thoughts on inner levels. These turn into probable events which contain the impetus and pattern necessary to evolve into the complexity of matter.
Once sufficient intensity is achieved and certain requirements met, selected probable events manifest as ordinary events.
The balance of your thoughts, intentions, expectations, and those areas where you are focused or deeply emotionally involved will materialize as dominant areas of experience.
How do I create what I want?
It may take determination and resolve to change your position, circumstances and personal experience, but negative thoughts and moods will hold you back.
It is necessary to take back control of your mind and life from the internal judge and victim. The voices that tell you what is possible or not possible that come from within you are like little personalities with their own opinions. These are the voices of beliefs you hold.
These beliefs that exist in your subconscious were created when you were very young. You internalize the beliefs and values of your parents and the entire civilization.
Contemporary worldviews are based on myth. To be free to create what you want you must dispense with those particular myths that you internalized as a youth. Doing so will allow you to create everything you want in life effortlessly.
You are in control of your life. The conscious mind controls what enters and grows in the subconscious. You must gain awareness of what you are telling yourself is or is not true in your head. Then you must learn to project what you want in belief, thought, imagination, expectation, affirmation and emotion.
Before I learned to efficiently influence reality with my thoughts, I had to battle an antagonistic set of detrimental beliefs I had inherited early in life. The main problem causing me to suffer in life was the inner judge (parasite) within sabotaging everything I set out to accomplish.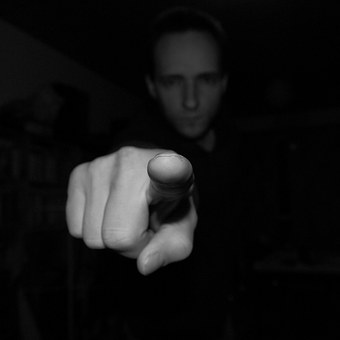 Only 1 in 100 people are free!
The Inner Judge & Victim Control Us
---
Anything is possible. Create your dreams. Start today.

THE SECRETS OF THE UNIVERSE UNVEILED: A sample of chapter one of the EN course.


What is Conscious Co-creation? Spiritual Guidance, Inner Self, Soul, Spirit & Entity
Copyright © 2019, By: William Eastwood.
Knowledge can bring you money, power, happiness & love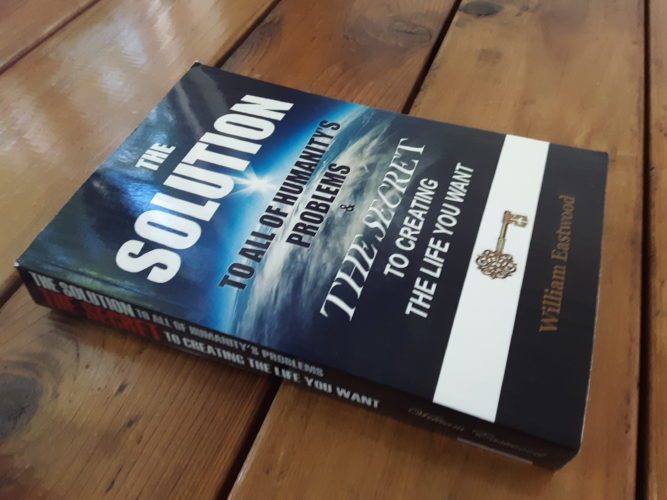 New edition: By the author of all website articles.
6" by 9" paperback: 450 pages.
• A low-level crime boss takes over the U.S. & attempts to dissolve the world's greatest democracy.
• An oligarch in Russia deploys a hypersonic nuclear missile system that nations cannot defend against.
• Robert Jahn, professor of Aerospace Engineering at Princeton University, is attacked, & his impeccable research into a whole new dimension to human consciousness is scandalized & slandered.
• A German professor, Frits-Albert Popp, discovers a quantum light system in the human body that threatens the entire paradigm of Western medicine & then his lab is forcibly closed.
• Children are gunned down in our schools.
.
Eastwood quotes Einstein in this book: We unknowingly wield immense power we can learn to use constructively rather than destructively. "The Solution..." tells you exactly how. Yet unseized, such power WILL DESTROY US!
NOTE: The content in this website is based on this book.

RESEARCHING CONSCIOUSNESS SINCE 1975

Achieve all your ambitions with POWERFUL EN books
EARTH NETWORK BOOKS By William Eastwood

Anything is possible. Create your dreams. Start today.

KNOW WHO YOU ARE:  We need to wake-up within the dream, and enter our true life.

Anything is possible. Create your dreams. Start today.

THE SECRETS OF THE UNIVERSE UNVEILED: A sample of chapter one of the EN course.


Click on rotating earth at the top of every page for your daily affirmations.
With Success Guaranteed you get to have what you want!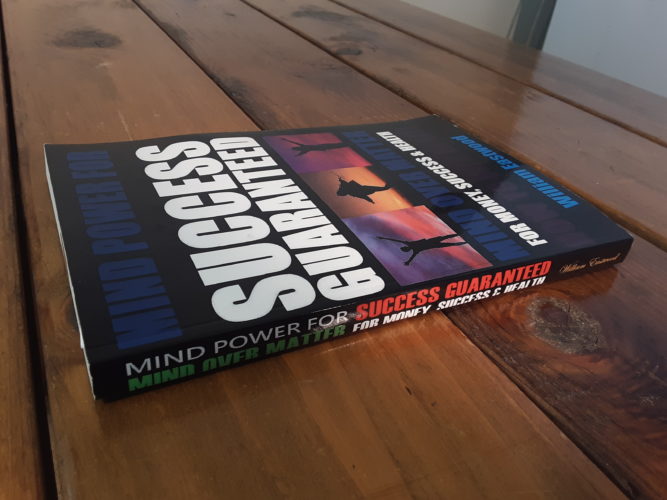 By the author of all website articles.
NEW EDITION: 6" by 9" paperback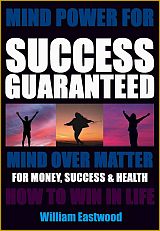 .
When you apply the simple principles within this book properly you activate a magical internal process that manifests your desires. You get a result like the Cinderella story. Magical transformations and events occur.
The principle of selecting probabilities is backed up by Einstein's relativity and "Many-worlds Interpretation" of quantum mechanics which is hugely popular among physicists.
Overnight success is possible.
---
Does Your Consciousness and Mind Form Reality?
Recommended site: thoughts create matter.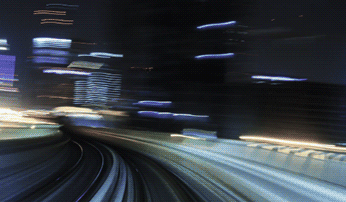 MIND FORMS MATTER: FAST TRACK TO SUCCESS:  C = Ef

Your Fast Track to Success  links (C = Ef) above load in milliseconds

Get the facts from the best sites
Extended articles of merit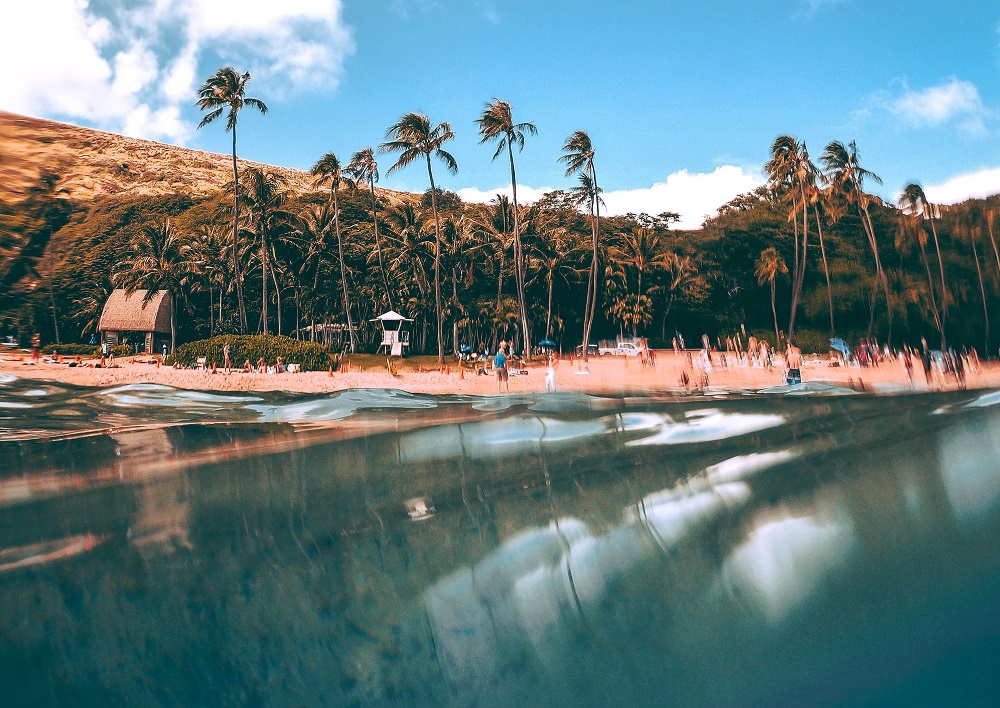 ---
Categories: Is My Inner Self, Soul or Subconscious Helping Me? Conscious Co-creation & Spiritual guidance. What are sources of spiritual guidance? Metaphysical conscious co-creation manifesting. Metaphysics manifest goals using conscious co-creation. How to use metaphysics, conscious co-creation. Manifest money with co-creation metaphysics. Click on our site and books to learn more.
What is Conscious Co-creation? Spiritual Guidance, Inner Self, Soul, Spirit & Entity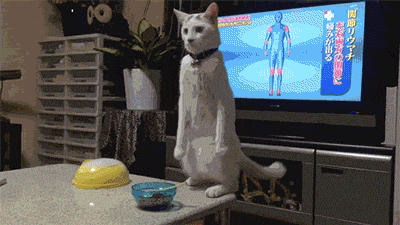 Your inner self is as real as your subconscious. It is actively and intimately engaged in creating your daily experience. Its purpose is to help you. As a civilization we lack even a basic understanding of the inner self and its purpose. But no one is stopping you from understanding.
The concepts conveyed in this website are within these books.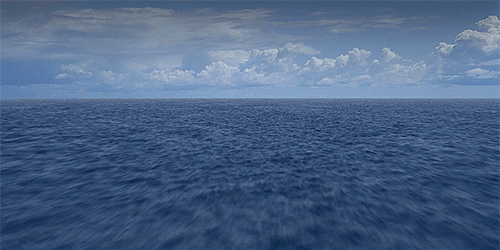 www.MindFormsMatter.com