---

EN: EARTH NETWORK: © Copyright 2019, By: EN: All Rights Reserved
What is the New Enlightenment? Altruistic, Autonomous Movement Philosophy
The New Enlightenment
---
Click Image for EN founder's video
45 years experience applying metaphysics.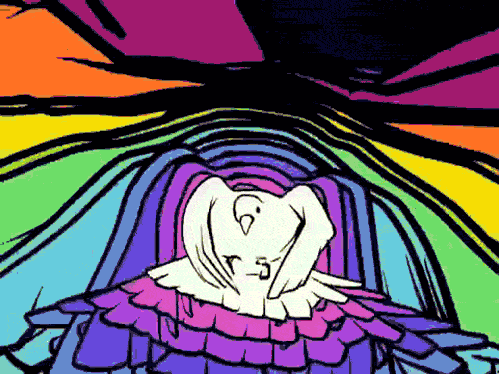 You create your reality with your thoughts.
You have an amazing opportunity to create anything you want in life.
Why don't scientists believe mind forms matter?
Many top physicists do know that mind forms matter. It is the rest of science, media and the world who do not want to listen to what they are saying.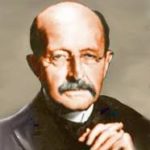 Max Planck
,
Nobel Prize
Winning
father of quantum mechanics says,
"I regard matter as derivative from consciousness."
— The Observer, 1/25/1931

Max Tegmark of MIT
Click on the MIT button below to see current official confirmation from a respected physicist in the scientific community that matter is a state of consciousness.
Consciousness Is a State of Matter: MIT
The official scientific establishment as a whole does not want to admit consciousness creates matter. There is a reason why.
Early scientific instruments could not measure consciousness or quantum activity. Scientists could not prove or disprove anything about consciousness, and so they eventually assumed consciousness had nothing to do with bottom-rung reality, without proving it did not. Eventually science as a whole took the official stance that consciousness had nothing to do with bedrock reality.
To go against the materialistic view that was adopted by the world is to threaten the entire worldview and authority of science.



Helping you to create the life you want!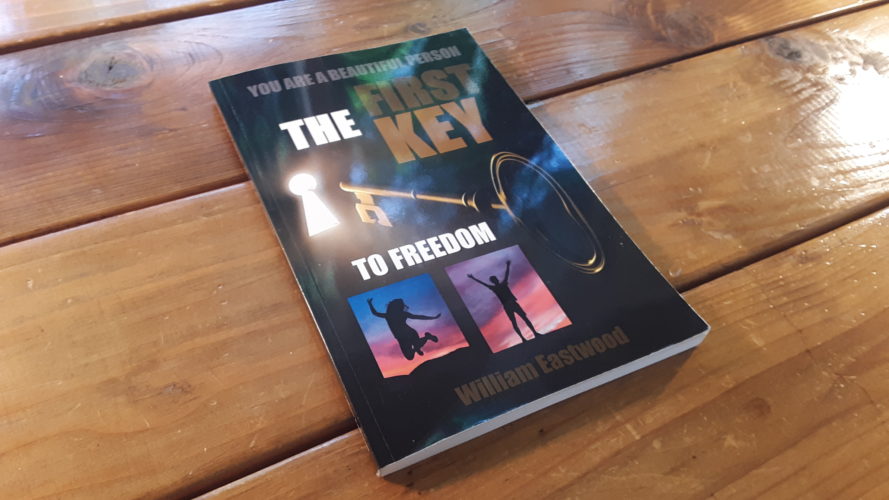 The perfect gift that keeps on giving! 

Show them you care by sending a book rather than a card!

  From $3.99!
Ebook & other books available.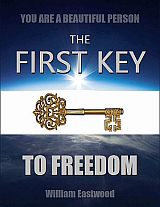 Click above
The New Enlightenment is the recognition and acceptance of the altruistic, autonomous movement and philosophy.
Altruistic Movement Redirect Civilization
Global trends over many centuries show increasing altruism and creative capacity, or what I call autonomy.
EN's definition of autonomy is the ability to self-govern and create responsibly (maturity in terms of conscious evolution).
Read the story below on how Martin Luther advanced human altruism and autonomy. The Protestant Reformation was triggered by Martin Luther. The Protestant Reformation then led to a European Enlightenment which then led to the American Enlightenment which led to the creation of America and the Industrial Revolution.
Hopefully you can also get a copy of and read, "The Solution…," which is the centerpiece of this philosophy and movement. If you want to change your life for the better, this is the way to begin.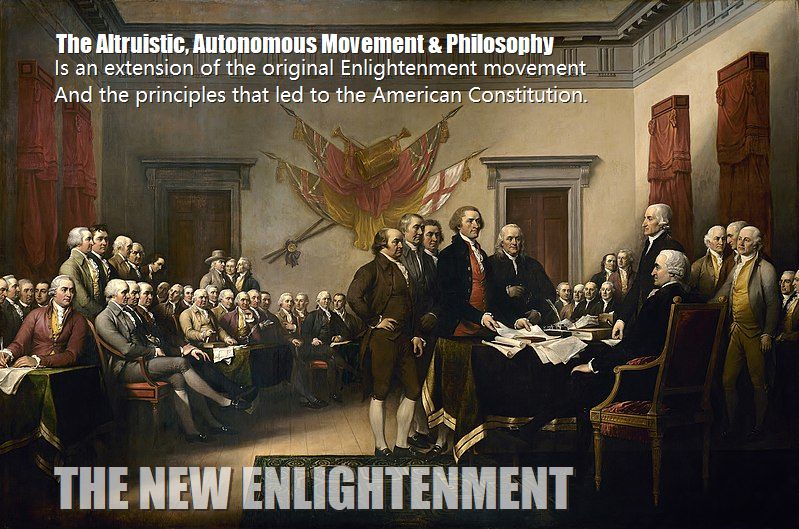 Helping you to create the life you want!
A single AMAZING philosophy!
100's of articles!
4 EN websites!
All four sites have a single cohesive philosophy! They are meant to be used together.
Click between them!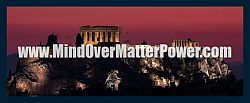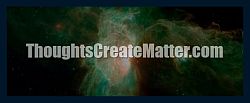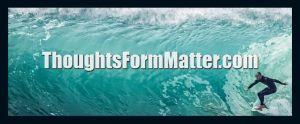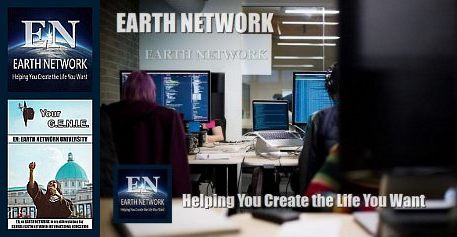 Helping you to create the life you want!
To change the World by becoming an Emissary to Earth, or to learn the solution to all of Humanity's problems and how to create the life you want, click button directly below.
New Institution Can Heal Society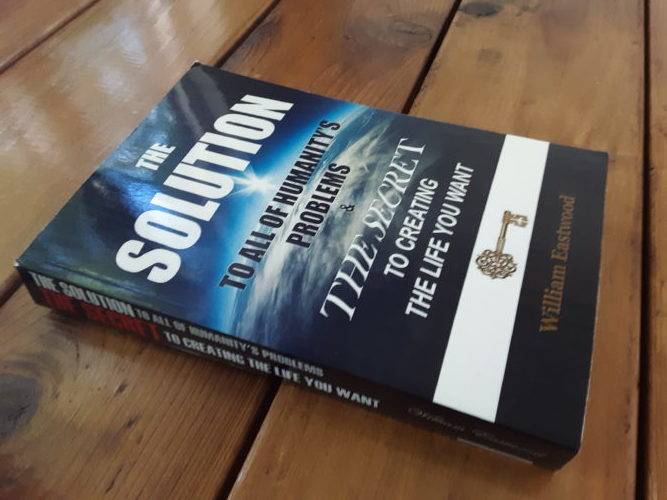 All time is simultaneous. You will be given the opportunity to redo any experiences in your past. Visit EN's Real School by clicking on the mindovermatterpower.com icon above.
A cult vs. knowledge to create a great civilization
We will not create a great civilization through application of limited mechanistic science, archiac religion or some cult or fascism. We will do it by learning something new.
A repressive dogma,  religion or cult takes power away from the individual and invests it in a leader who claims all power and adoration, whereas the facts conveyed in this website do the exact opposite. Within you will find a body of knowledge that takes power away from ideologies that traditionally have controlled the populations of the world.
Here you will find knowledge that immediately gives you natural and good power, and affords you trust in your own self and judgment.
This information empowers the individual. The information that follows offers freedom from bondage. It gives you reliance on the self and personal judgment. It invests the individual with the highest wisdom and integrity.
The NEW Enlightenment! ALTRUISTIC MOVEMENT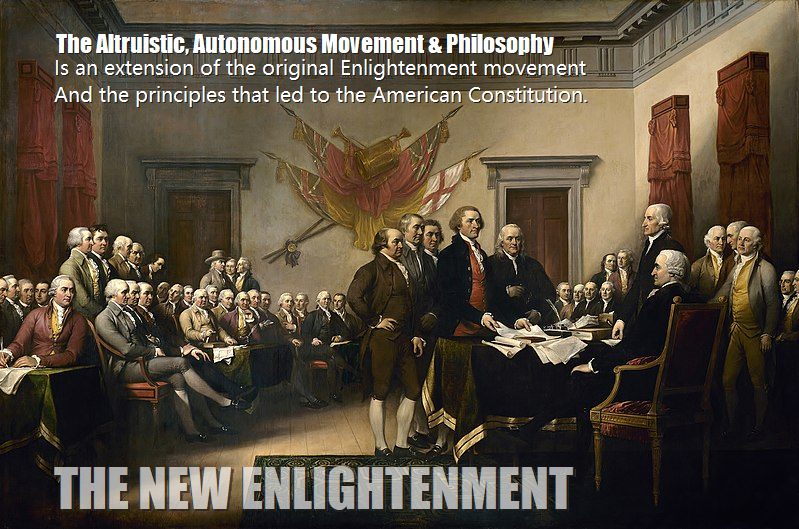 How to Achieve All Goals Easily
Consciousness Creates Matter Proof & Facts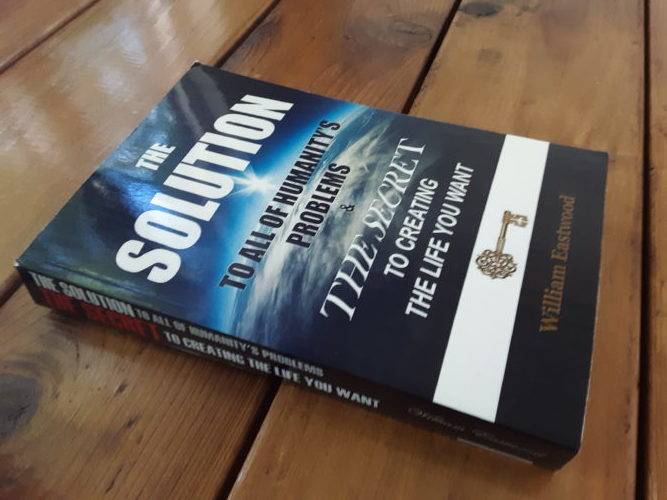 Click above
We have one more giant step forward to go—The New Enlightenment—which is currently underway. Neither orthodox science nor religion can claim ownership of this final destination, yet elements of both modern physics and spirituality play a role in this awakening.
The tenets of the New Enlightenment
1. The universe is entirely composed of consciousness.
Consciousness Is a State of Matter: MIT
2. Consciousness is altruistic.
The acceptance of these two principles will create a great civilization. This site has dozens of posts and hundreds of links supporting these two principles.

G.E.N.I.E.  Global Earth Network International Education
EN  Earth Network

I have chosen the phrase "New Enlightenment" because this movement follows the progression of a series of historical developments, one of which has already been dubbed "the enlightenment."
There are a series of important developments in history that could be interpreted as altruistic movements as well as moments in which we have taken better control over our inherent ability to create our reality. These developments and movements point clearly to a pattern of conscious evolution.
We have one final giant leap in understanding to go—what I called the New Enlightenment.
Learn how to be an Emissary to earth on our solution page. This is how we will heal the Earth.
New Institution Can Heal Society
How to Achieve All Goals Easily
Read the following to understand where we have come from and where we are going.
Moments in history marking advances in mankind's understanding of his inherent good nature and creative power


Martin Luther gave us the modern world. He did that by giving us freedom of thought.  Authority told us what to believe until he broke the shackles that kept us in the Dark Ages.
In 16th century Europe, Martin Luther exposed corruption in the Church of Rome. Furthermore, he asserted that church priests did not have the exclusive right to interpret the Bible.
This rebellion sparked the Protestant Reformation which led to the first Enlightenment.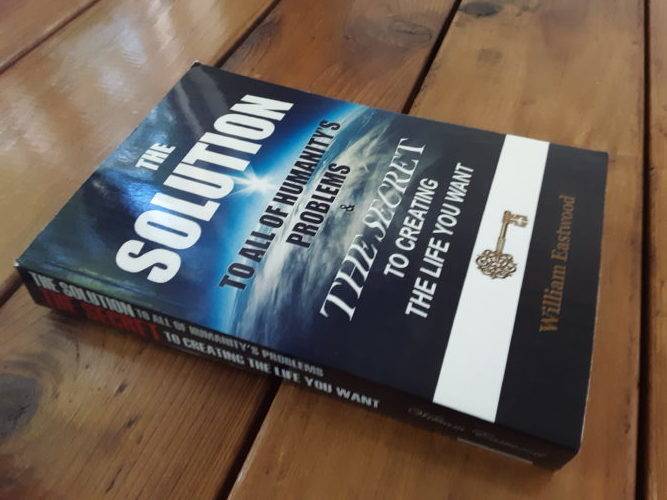 William Eastwood is the descendant of two kings, one of which who signed the Magna Carta
Lineage
William Eastwood is a descendant of King John, who signed the Magna Carta, and King Henry Il.
William's mother is Ann Borden Doolittle. William is related to General Jimmy Doolittle, who turned the tide against the Japanese in World War II, and Clint Eastwood. He is also 10% Mohawk Indian.
William's appearance resembles the Doolittle's more so than the Eastwood's.
William Eastwood is the 11th generation from Abraham Doolittle who was born in England in 1620. Abraham emigrated to Boston in 1641.
The planters (Doolittle family) that came from England were descended from nobility and educated. Abraham Doolittle was a Puritan and disagreed with the government and the Church of England.
The Doolittle family was well to do and were seeking religious freedom.  They were afraid the government would confiscate their possessions.
Samuel (Chief Executive Officer of New Haven Colony in the early 1600s) who was one of Abraham's sons, was married to Mary Cornwall, (who's father, Reverend Peck, was an original proprietor of Hartford, the capital of Connecticut, [the Constitution State]).
William is from the line of Samuel.
Mary's ancestry goes back 15 generations to her direct ancestor, John Plantagenet, King of England. King John signed the Magna Carta and his father was Henry Plantagenet, King Henry ll of England.
All descendants of Samuel are descendants of two of the Kings of England.
William Eastwood is a descendant of two kings of England, one of which signed the Magna Carta, which some consider the greatest document in the world.
The Magna Carta is a human rights document, the first of its kind in world history.
The NEW Enlightenment! ALTRUISTIC MOVEMENT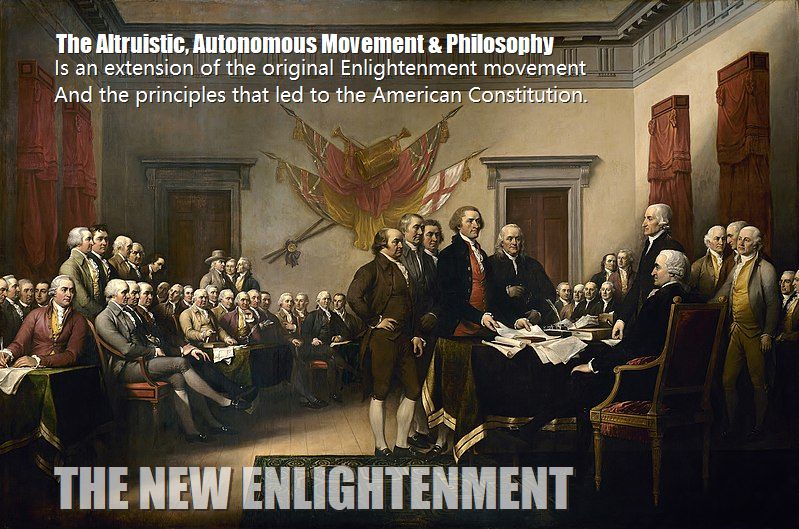 Altruistic Movement Redirect Civilization
What is The New Enlightenment & the Altruistic, Autonomous Movement & philosophy?

The Altruistic, Autonomous Movement & the New Enlightenment
Martin Luther and the 17th century Enlightenment Movement gave us our modern world. The original Enlightenment led to the American Revolution, the Declaration of Independence and the unprecedented liberties that we now take for granted in the USA. Learn more.
The NEW Enlightenment! ALTRUISTIC MOVEMENT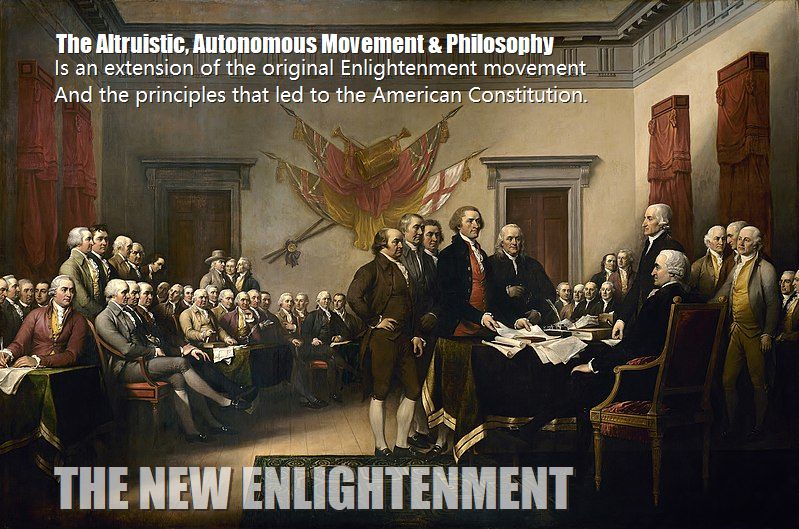 Altruistic Movement Redirect Civilization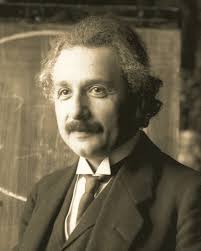 "A new type of thinking is essential if mankind is to survive and move toward higher levels."
— Albert Einstein
"The only thing that interferes with my learning is my education. "
— Albert Einstein


How to Achieve All Goals Easily
The only effective way to help people
Learn about the Altruistic Autonomous Movement (AAM). This is a movement that was initiated in 2000 by William Eastwood.
By showing people that they are good and that they can create what they need in life we will change the course of civilization.
How to Achieve All Goals Easily
Altruistic Movement Redirect Civilization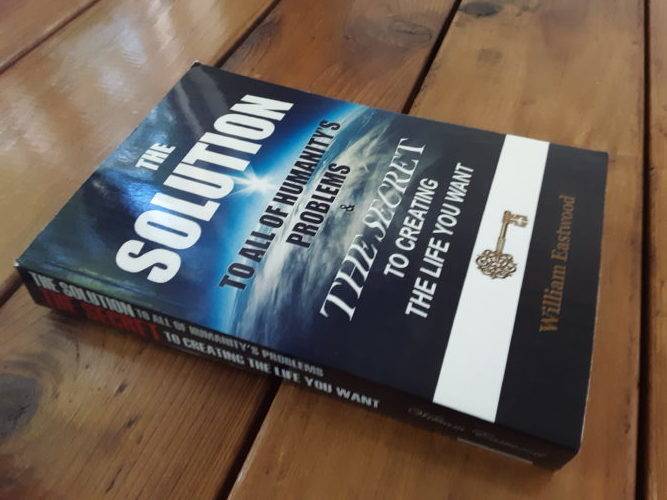 The NEW Enlightenment! ALTRUISTIC MOVEMENT


Helping you to create the life you want!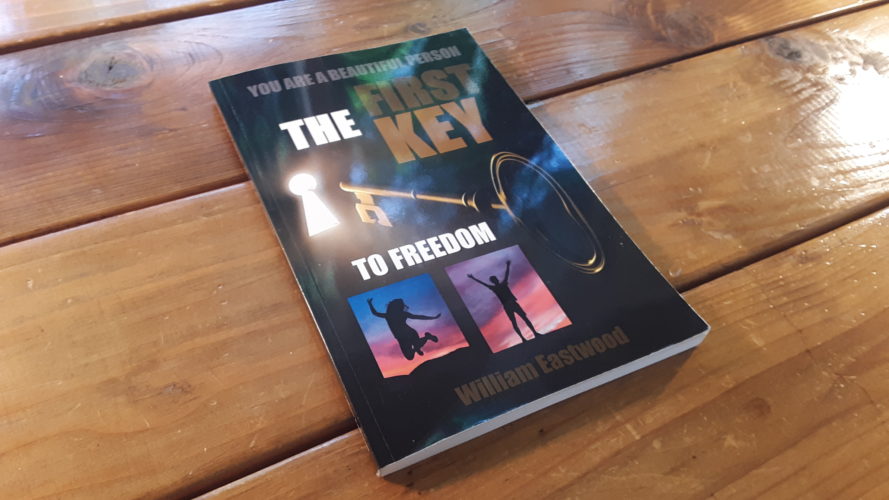 The perfect gift that keeps on giving! 

Show them you care by sending a book rather than a card!

  From $3.99!
Ebook & other books available.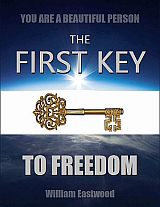 Click above

Philosophical liberation
Martin Luther translated the Bible into English and made it available to commoners so that they could interpret the word of God rather than rely on the priesthood. This undercut the ability of the powerful Church of Rome to control commoners.
Fear-based control
Before Martin Luther made these assertions and provided a non-Latin Bible, the church could extort commoners. For example, a priest could say it was the will of God that a particular individual or entire class of people give their entire life savings to the church.
A priest could say the Bible states that the Pope and Priests were appointed directly by God.  Since commoners couldn't read the Bible, they would have no recourse but to believe whatever they were told.
The alternative would be to fear eternal damnation as the priest would claim was their due if they didn't abide by God's edict.
The control of the population through thousands of years of fear-based manipulation leads to the internalization of society's rules and laws as well as guilt and fear in every child.
CIVILIZATION'S CORE MYTH Distrust of Human Nature
In the time of Martin Luther and earlier, commoners were simply told that they were sinners with no avenue for redemption, and that they had to suffer and work their entire lives without pay, or hand over their pay to their Divine rulers. The same pattern still prevails, although different terms are used.
Conscious Revolution thoughtsformmatter.com


Helping you to create the life you want!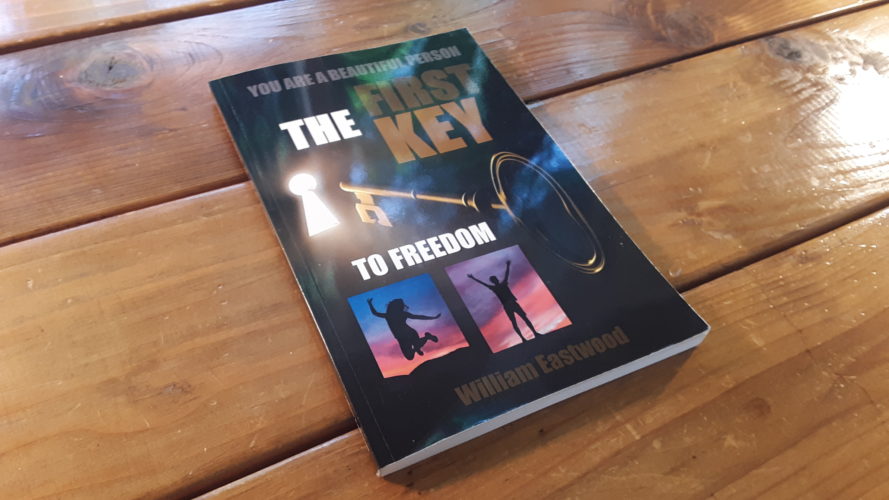 The perfect gift that keeps on giving! 

Show them you care by sending a book rather than a card! 

From $3.99!
Ebook and other books also available.


Humans had no free will
At this time in history virtually everyone in Europe believed that God controlled virtually everything. There was little room to improve lives or increase happiness.
The elite and commoners alike questioned whether free will even existed. The consensus was that there wasn't any.
Altruistic Movement Redirect Civilization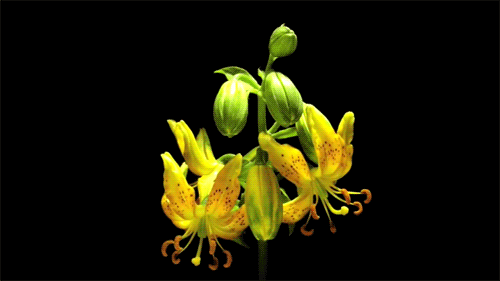 Can I trust myself & determine my own destiny?
Yes you can!.
The self can be trusted!
Amidst all the chaos that many people experience in the world, it is often a challenge to trust yourself. Yet it is true that you do control your destiny.  You are in full control whether you realize it or not .
Can I Trust Myself & Control My Destiny?
Do not judge yourself according to what others think
The most doubting aspects of the self looks at the mess that the world is in and blames himself. But you must not blame yourself.
We may have internalized the collective opinion, but we are not it. We are individuals.
As an individual it is our responsibility to stand on the firm short of our own being. We must separate ourselves from the ineffective beliefs of society and build a new more secure and stable belief system.
The old belief system is false. It takes away your power and integrity if you let it.  It can cause you to fail and feel fear and guilt.
Our official mainstream line of thought is a belief system that doesn't give the individual control and power over their circumstances, but makes them a victim. This is a false worldview, and it is this false worldview that is leading to individual and collective problems.
You must build your own solid belief system. You must search out from what you find those beliefs that have integrity and serve you best.
We have to navigate through a world that is based on a model of reality that is false.
The fact of your existence implies that you are couched safely within your own spiritual or deeper being. Our institutions are failing the individual. The world's opinions will tend to lead you away from  yourself and the deeper integrity of existence and spirit itself.
To make your own way you have to stand on the firm short of your own spiritual integrity. You must trust the self you are.
It is the new belief system that I teach here that represents the hope of humanity. The solution to all of humanity's problems is to adopt a new more wholesome belief system that works to the advantage  of all.
CIVILIZATION'S CORE MYTH Distrust of Human Nature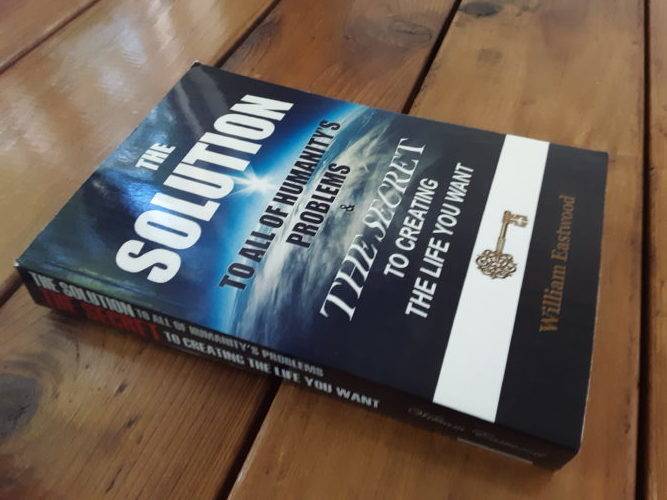 Click above
The penalty for independent thought was to be burned alive
To exercise free will, be it freedom of thought or action, which was even rarer, would lead to death by burning at the stake followed by eternal damnation.
Even today, although to a far lesser degree, children are domesticated by a process of reward and punishment that is identical to what we use to domesticate animals.
Children are punished for disobedience and rewarded for compliance or conformity. The result is a strong formation in the subconscious that philosophers have given many names. This aspect of the self is called the judge, the victim or the parasite.
Consciousness Shift 5000 + Years Ago
This is the subject of a good portion of my book, "The Solution…"