---

What is the New Enlightenment? Altruistic, Autonomous Movement Philosophy
What is the New Enlightenment?
---
Click Image for EN founder's video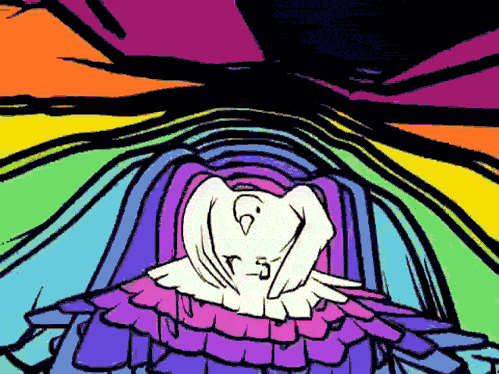 Click above
Consciousness Is a State of Matter: MIT
Practical altruism & creative power
Now that we know that everything is consciousness, we can redefine ourselves as altruistic because that is the inherent nature of the consciousness that forms us. Every person and aspect of reality is composed of the same high-grade conscious energy and this is what William Eastwood set out to convey with his first organization.
Contribution to the New Enlightenment
In 2000, William Eastwood founded Earth Network of Altruistic, Autonomous Individuals, Inc., in Connecticut, USA (PDF: Proof of Inc). This initial attempt was crushed by an established institution with the opposite view, although the effort continued and has become increasingly successful.
MISSION CREATE A GREAT CIVILIZATION
Practical solutions & the basis of a new civilization
This movement to recognize the true nature of consciousness marks the beginning of a philosophy of human goodness on which to base a new civilization.
Attract Positive People & Events
The New Enlightenment is based on the EN book, "The Solution to All of Humanity's Problems & The Secret to Creating the Life You Want."
Uncharacteristic behavior
Altruistic  behavior is natural
We have misread our human nature and have manifest what we believed we are. We have become what we have believed, "sinful" and selfish, but this is not natural, but artificial behavior.
It is not hard to be altruistic and autonomous (mature enough to do the right thing), because human nature and consciousness are naturally altruistic.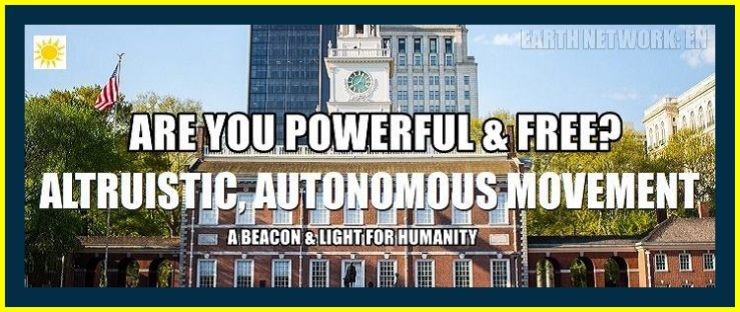 Growing awareness of the true cause of humanity's many problems
Quantum mechanics is blowing classical views of reality out of the water. The fact that it is confusing most of us reveals just how ignorant we are as to the true nature of reality.
Myths & lies
The New Enlightenment reveals many myths. We used to think that the universe was composed of particles that formed life by chance. The life that formed was said to be primarily competitive and interested only in survival. We have developed a mainstream psychology and based our civilization on this assumption. We have thus defined human nature as basically selfish and primarily competitive.
This is not true. These are lies. The sad condition, greed and other problems that seem to bear out our myths are a result of our definitions and convictions. These manifest as our reality. Thus competition, seeming evil and other illusions are a secondary and not a primary reality.
They are not Universal truths, rather they are reflections of beliefs that we have manifested as our world experience for over five thousand years.
An impostor
Scientific basis of practical altruism & personal creative power
The philosophy is based on a scientific view that electromagnetic fields and consciousness are the same thing, and that consciousness is inherently altruistic. The universe itself is of good intent.
C = Ef - EQUATION: Origin and Meaning
Consciousness is also infinitely malleable and creative. Look around you. Everything is formed out of the basic universal substance of consciousness.
You create your reality by what you project with your own consciousness. The reality around you is a kind of hologram. What you see is a reflection and projection of your beliefs, thoughts and emotions.
THE INNER JUDGE & VICTIM 
The inner judge & victim control our mind & life
When we are very young we inherit the beliefs of our parents and culture. These beliefs control our conscious and subconscious mind and life. Until we know how to change then, these exist as a set of laws and limitations applying to how much good we can accept and hold on to.
In addition to the inner judge we develop a victim. The judge and victim are voices within us with their own opinions. Together they control us throughout out life.
Your inner judge knows when you violate a rule and will always punish you for doing so. Even if you know the rule is incorrect, you are still afraid when you go against the views of authority or the book of laws embedded within you.
The result is that you feel fear and you feel guilt.
As a result of our ancestor's violent rules and beliefs, even today, we hold a set of rules and guidelines within us.  These rules come from our parents and society. We absorb them when we are young.
Click above
CONSCIOUSNESS and Human Nature
American fear & distrust
Americans are living and breathing in fear. Americans tend to fear everything from their food to their neighbors. This focus results in a manifestation of exactly what is feared most.
Buying Insurance just ensures that what is feared most will be more likely to manifest. The whole problem is a backwards mentality.
It's not what exists on the outside that creates situations that are harmful, it's what we believe and think that manifest physically.
Because Americans are afraid and fearful and think the world and other people are against them, that is the reality they create.
This is not just an American problem, it is just more pronounced in some countries than in others. This is a global problem of epic proportions and must be addressed immediately. 
The parasite is in inner conglomeration of negative beliefs about reality and human nature that creates in inner judge and victim consciousness within us.
The inner parasite lives off its host without contributing anything back to the host in the exact same way of physical parasite operates.
The parasite creates fear in its host and then lives off the fear. The fear creates and fuels the flames of chaos and drama that defines our reality.
We are in hell and we don't know it. We create stress and disappointments that we now take for granted as a result of our deepest values and beliefs manifesting, first as thoughts, and then as actual physical events and circumstances.
In our distorted beliefs and thinking, we turn love into a imbalanced chemical to promote survival of the fittest or perversion, and we praise visious competition and violence. Then we wonder what we are doing wrong.
The solution
Hopefully you can also get a copy of and read, "The Solution…," which is the centerpiece of this philosophy and movement. If you want to change your life for the better, this is the way to begin.
THE SOLUTION TO ALL OF HUMANITY'S PROBLEMS & The Secret to Creating the Life You Want
The New Enlightenment is the recognition and acceptance of the altruistic, autonomous movement and philosophy. Global trends over many centuries show increasing altruism and creative capacity, or what I call autonomy.
EN's definition of autonomy is the ability to self-govern and create responsibly (maturity in terms of conscious evolution).
Read the story below on how Martin Luther advanced human altruism and autonomy. The Protestant Reformation was triggered by Martin Luther. The Protestant Reformation then led to a European Enlightenment which then led to the American Enlightenment which led to the creation of America and the Industrial Revolution.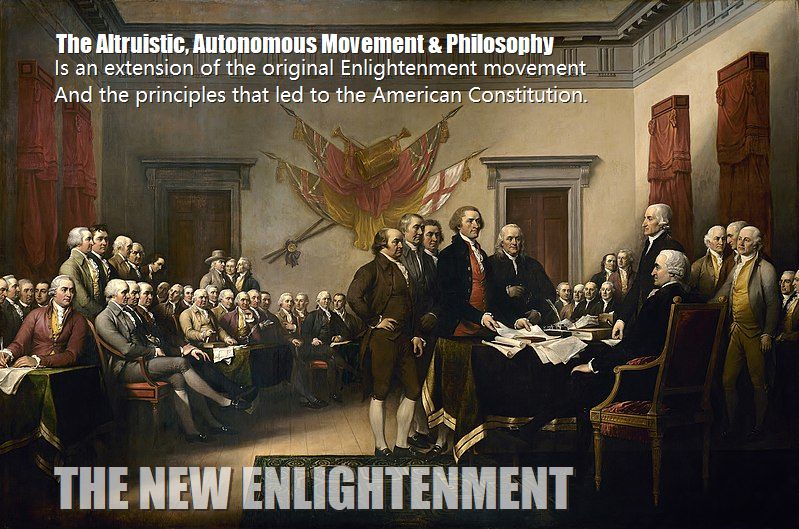 Click above
We have one more giant step forward to go—The New Enlightenment—which is currently underway. Neither orthodox science nor religion can claim ownership of this final destination, yet elements of both modern physics and spirituality play a role in this awakening.
The tenets of the New Enlightenment
1. The universe is entirely composed of consciousness.
Consciousness Is a State of Matter: MIT
2. Consciousness is altruistic.
The acceptance of these two principles will create a great civilization. This site has dozens of posts and hundreds of links supporting these two principles.


G.E.N.I.E.  Global Earth Network International Education
EN  Earth Network

I have chosen the phrase "New Enlightenment" because this movement follows the progression of a series of historical developments, one of which has already been dubbed "the enlightenment."
There are a series of important developments in history that could be interpreted as altruistic movements as well as moments in which we have taken better control over our inherent ability to create our reality. These developments and movements point clearly to a pattern of attributing worth to human nature. Each movement is a leap in human rights. The idea is that as perception of our nature is ratcheted up a notch, with that movement comes greater rights. Perception of value in human nature is as aspect of conscious evolution.
We have one final giant leap in understanding to go—what I called the New Enlightenment. This will lead to a complete transformation of apparent human nature. The face of the planet will also change.
EN is giving people an opportunity to contribute to the very first stage of change and make a difference. Learn how to be an Emissary to earth on the Solution Page.
By taking action we will heal humanity and the Earth.
New Institution Can Heal Society
How to Achieve All Goals Easily
Read the following to understand where we have come from and where we are going.
Primary article concludes here.
THE HISTORY OF ENLIGHTENMENT 
---

Moments in history marking advances in mankind's understanding of his inherent good nature and creative power


Martin Luther gave us the modern world. He did that by giving us freedom of thought.  Authority told us what to believe until he broke the shackles that kept us in the Dark Ages.
In 16th century Europe, Martin Luther exposed corruption in the Church of Rome. Furthermore, he asserted that church priests did not have the exclusive right to interpret the Bible.
This rebellion sparked the Protestant Reformation which led to the first Enlightenment.
Click above

Philosophical liberation
Martin Luther translated the Bible into English and made it available to commoners so that they could interpret the word of God rather than rely on the priesthood. This undercut the ability of the powerful Church of Rome to control commoners.
Fear-based control
Before Martin Luther made these assertions and provided a non-Latin Bible, the church could extort commoners. For example, a priest could say it was the will of God that a particular individual or entire class of people give their entire life savings to the church.
A priest could say the Bible states that the Pope and Priests were appointed directly by God.  Since commoners couldn't read the Bible, they would have no recourse but to believe whatever they were told.
The alternative would be to fear eternal damnation as the priest would claim was their due if they didn't abide by God's edict.
The control of the population through thousands of years of fear-based manipulation leads to the internalization of society's rules and laws as well as guilt and fear in every child.
CIVILIZATION'S CORE MYTH Distrust of Human Nature
In the time of Martin Luther and earlier, commoners were simply told that they were sinners with no avenue for redemption, and that they had to suffer and work their entire lives without pay, or hand over their pay to their Divine rulers. The same pattern still prevails, although different terms are used.
Conscious Revolution thoughtsformmatter.com
Humans had no free will
At this time in history virtually everyone in Europe believed that God controlled virtually everything. There was little room to improve lives or increase happiness.
The elite and commoners alike questioned whether free will even existed. The consensus was that there wasn't any.
Altruistic Movement Redirect Civilization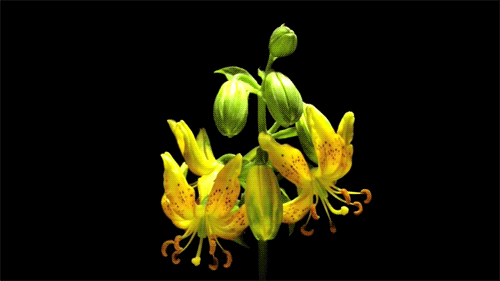 Click above
The penalty for independent thought was severe
To exercise free will, be it freedom of thought or action, which was even rarer, would lead to death by burning at the stake followed by eternal damnation.
Even today, although to a far lesser degree, children are domesticated by a process of reward and punishment that is identical to what we use to domesticate animals.
Children are punished for disobedience and rewarded for compliance or conformity. The result is a strong formation in the subconscious that philosophers have given many names. This aspect of the self is called the judge, the victim or the parasite.
Consciousness Shift 5000 + Years Ago
This is the subject of a good portion of my book, "The Solution…"
The spark
Martin Luther's 95 complaints about the church  were distributed by the means of the new technology of the printing press. For the first time in history the communication network of the church was undercut.
When brought to trial, Martin Luther stood by his views. As a result, he is labeled an unrepentant heretic by the Church of Rome. And his writings are confiscated.
The question now is, will he be burned at the stake?
Click above
Martin's Escape
Martin Luther is kidnapped and ushered away to safekeeping where the Holy Roman Emperor cannot get to him.
What follows is the Protestant Reformation. Various tribal leaders throughout Germany and England take back control of their people and regions from the absolute power structures of the church of Rome.
Human unworthiness
The official tenents of the church created such a sense of guilt and sin in Martin Luther that he felt that he could not be forgiven or go to heaven.
The government, (church), is making him feel guilty. He does not buy it.
Click above
Skipping ahead to the final conclusion of this article—the same kind of thing is happening again in a historical context. The correction currently underway is what I call The New Enlightenment.
In the Protestant Reformation people were relieved of  the heavy doses of guilt and fear that the church imposed on them through its system of values that devalued their nature. From this point forward, salvation was granted through faith alone, and did not require the church to sign off on it.
Both the Protestant Reformation and The Enlightenment movements rejected the guilt trips imposed on the governed by those in power and displayed a profound distrust in authority being the measure of truth.
This was the beginning of a new era marked by freedom from a sense of guilt and sin.
Protestant Reformation
Martin Luther delivered Europe out of bondage by control of the church. The result was a movement called the the Protestant Reformation.
The Protestant Reformation cleared the way for the enlightenment, which was a rational movement based on the idea that men could improve their lives by their own good deeds and actions.
This concept sharply deviated from the previous long-standing core belief that God dictated virtually everything, from a person's position in life to what happened to him be it good or evil.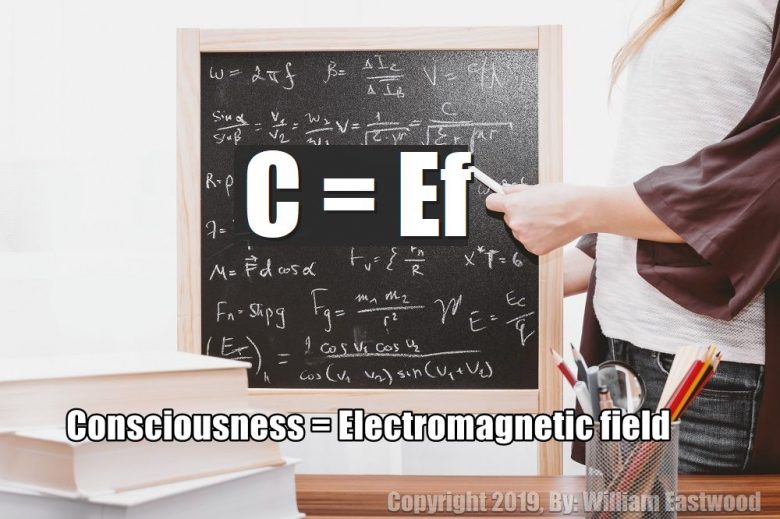 Controlling one's destiny
Before Martin Luther made his appearance, the people of Europe were stuck in a very closed and narrow worldview.
Men did not really believe that they  could improve life. They strongly believed that God had created the Earth as it was meant to be and that it was not man's place to interfere with that order and the Divine wisdom behind it.  The penalties for doing so, we're anyone to be so insane as to try, we're high, to say the least.
The idea that men could improve their  lives and the world around them through their own thoughts and actions  was a radical idea at the time.  This new idea is The Enlightenment.
THE PRACTICAL NEW ENLIGHTENMENT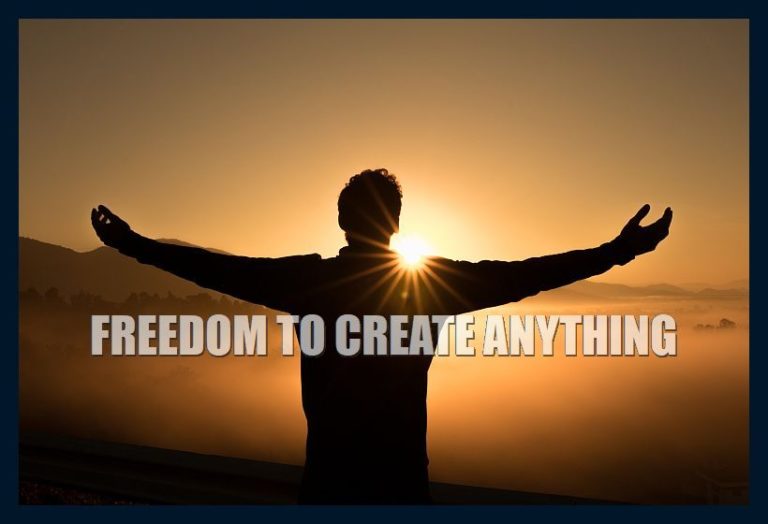 CONSCIOUS EVOLUTION 3 Steps to Your Mastery!
The New Enlightenment
The new Enlightenment is the realization that we are individualized portions of the consciousness that forms the universe, and that we create our reality through our own thoughts and actions. The emphasis being that through projection of thought and emotion we can manifest heaven on Earth.
The original Enlightenment led to the Declaration of Independence, the founding of America, the Industrial Revolution in the high quality of life we enjoy today. The new enlightenment is a correction, as we have deviated from that original course set by our founding fathers.
Our founding fathers were metaphysicians in their time.
Altruistic, Autonomous [Philosophy] Movement (AAM)
Based on the idea that human nature is basically good rather than basically bad, Altruistic, Autonomous Movement [Philosophy] (AAM) recognizes that mature human beings can make altruistic decisions by following their inherent inner nature.
What is the Altruistic Movement? Altruistic, Autonomous Philosophy & William Eastwood
Autonomous definition: mature enough to govern oneself and make correct decisions that benefit self and others. One is naturally altruistic, as this is an inherent characteristic of all consciousness, of which each individual is composed.

Enlightenment for all
Altruistic, autonomous philosophy has strong parallels with the enlightenment movement and American enlightenment that  resulted in the formation of America and led to the Industrial Revolution. The Altruistic, Autonomous Movement resembles the philosophy of our founding fathers, and the basic tenets of democracy and liberty.
Note also that this philosophy deviates radically from Darwinism, materialism, mind-body dualism, some of Freud's darker interpretations of subconscious motivations, the theories of human motivation and models on which various institutions are based, and strong elements of religious belief over the past five-thousand years.
Consciousness Shift 5000 + Years Ago
Equal to our founding father's philosophy & intent
According to the Declaration of Independence, men are equal in their unalienable liberties.
The United States of America is part of an altruist movement. The philosophy of our founding fathers looks favorably on our individual human nature.
The US Constitution and the altruist movement are based on the idea that human nature is good rather than bad, and that therefore everyone deserves certain liberties and the right to pursue and achieve happiness in life.
Conversely, radical negativity in American worldviews is expanding exponentially at this time and needs to be checked.
CIVILIZATION'S CORE MYTH Distrust of Human Nature


The Key to Create a New & Much Better Civilization
Altruistic, autonomy reveals the cause &

The Solution…
By showing people their power and ability to create their reality we can empower humanity and change the course of civilization.
The basis of a new civilization
This movement to recognize the true nature of consciousness marks the beginning of a philosophy of human goodness on which to base a new civilization.
In my book, "The Solution to All of Humanity's Problems & The Secret to Creating the Life You Want," I outline the requirements for a new civilization.
THE SOLUTION TO ALL OF HUMANITY'S PROBLEMS & The Secret to Creating the Life You Want
My primary concept is based on the idea that our current civilization has been built on the belief that human nature is untrustworthy (for approximately the past 5000 years). My philosophy is merely a correction of an unnecessary error that has endured for countless centuries.
Where Everyone's Problems Come From
The Problem Causing All Other Problems
The cause of all our personal and collective problems  is mythical, and has indeed resulted in less than ideal behavior as so well  articulated in history books.  A new view of human nature will result in an entirely new kind of behavior and peaceful civilization.
Authoritarianism: What is an Authoritarian? Bully Psychology & Degrading Human Nature
An American problem
We create what we focus on and we focus on what we fear. Americans focus on everything that can possibly be construed as being negative or wrong with other people.
This focus on what is wrong with people is pathetic and demented. Any degree of focus on anything from violence to perversion is a sure way to manifest it within ourselves and our personal lives.
Those who feel that something is perverted create perversion. The perverts are the ones who see perversion everywhere.
Prosecutors are as responsible for crime as are criminals. In fact, prosecutors are doing the same thing as criminals, they are justifying their harm of other people and are incarcerating a huge percentage of American citizens.
They justify incarceration in the same way a bully justifies his assault on his victim by claiming his victim is perverted, unworthy, demented or whatever.
Americans are more violent and paranoid than those in similar countries because of their fear-based belief systems. Americans tend to lock their doors and distrust others.
The expectation of danger is a self-fulfilling prophecy. It is perpetuated by the media and politicians that pass laws to try to put people at ease.
American takes a male stance as a nation  and we tend to be  imbalanced  this way.  Many articles on this site explore this issue and distrust of human nature  in our culture.
Because mind forms matter, everything on the inside is manifest on the outside. America has a greater percentage of its population in prison than any other country because of the inner judge.
We judge ourselves harshly and we bully because we have a hybrid negative belief system.
If we have bullies it's because our internal self talk is from the bully pulpit. The if there is a lot of bad stuff on this the evening news it is because we are focused on everything negative and violent in our world.
We are focused on what we think people do wrong and we make a big fuss over it. Core beliefs are based on distrust of human nature.
The same values and dynamics that are evident on the outside are operating within us. The bad judge is a very real phenomenon within people. It is holding Americans back, but it is also holding the entire civilization back in a very extreme way.
Altruistic  behavior
Behaving altruistically is not hard to do, because human nature and consciousness is itself altruistic. What we have experienced in the past 5000 years  is a result of what I call the parasite, a product of false identity and indoctrination.
Four EN websites outline the cause of all civilization's problems, including the reason why individuals cannot achieve their dreams and goals in life. The focus is on providing practical information to help the individual achieve their goals and create their dreams in life.
 

Scientific basis
The philosophy is based on a scientific view that electromagnetic fields and consciousness are the same thing, and that consciousness is inherently altruistic. The universe itself is of good intent.
Healing civilization & saving trillions of dollars
My goals are extremely ambitious, and my book has numerous chapters on a method by which the Supreme Court of the US could enact an alternative to incarceration. An example of this act is given in the book.
Over a period of only a few years almost everyone could very easily be removed from prison without any threat to the public and the entire society could be healed.
In the future, fear and crime will virtually cease to exist. The views on which our current civilization are currently based will be considered primitive superstition and myth.
MYTHS: Mechanistic View, Darwinism, S. Freud, Etc.
My view in this area is that criminal behavior of any kind is a social disease that should be treated in the same way we treat people in hospitals. When someone breaks their arm, we do not break their other arm, but instead we heal the broken arm. His philosophy basically states the same logic applies to any non-altruistic activity, which is a result of incorrect beliefs rather than inherent selfish motives.
Identity unlocks potential
Materialistic worldviews have hidden the main clue that would  help us all . Charities and philanthropies that want to help people around the world need to do only one thing that they are not doing now. Basic misplaced values of civilization cause us to do more harm than good.
Good people do good things, but what if civilization defines the human being as being basically bad? What are the ramifications of this type of value?
More importantly, how accurate is it?
CONSCIOUSNESS and Human Nature
Reveal the altruistic core of the human soul and its potential and all will become clear.
Click above
Our institutions prey on the poorest of the poor. A prisoner needs the most help but receives the least.
Giving has been misguided because of our biases and misconceptions about human nature. As we are pounding down those who need help, we are giving to the wrong causes.
The most effective way to help the world is to educate in the most powerful way. The heart of the human being is altruistic. By bringing this out we will change the course of civilization and we will help the poor to become rich in spirit, soul, body, and mind, and to enjoy great joy and material wealth.
This movement is a clarification of the United States Constitution and Bill of Rights which set a new precedent in human history.
The Declaration of Independence tells us that, "All experience has shewn that men are more disposed to suffer, while evils are sufferable than to right themselves by abolishing the forms to which they are accustomed.
The altruistic, autonomous movement abolishes those forms of ignorance and in doing so unlocks human potential.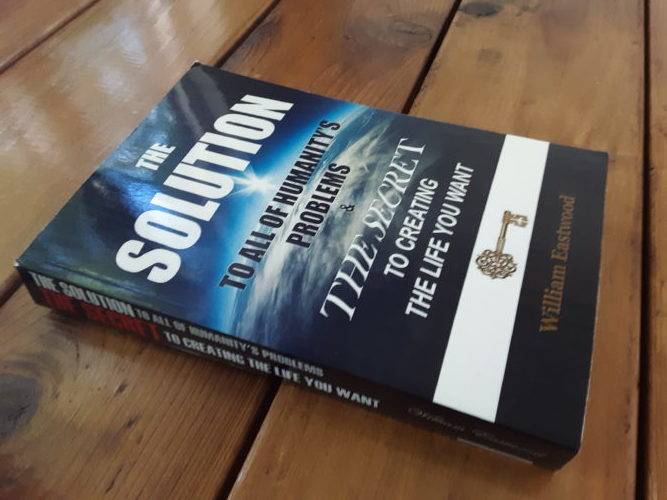 Helping you to create the life you want!
Your own personal  METAPHYSICAL LIBRARY!
.

The drop-down boxes & buttons lead you to profound & amazing metaphysical insights. The Solution to Problems. Manifest Unlimited Money..
---
Click on the drop-down boxes to find the information you need.
Click above
Click above
Click above

The First Key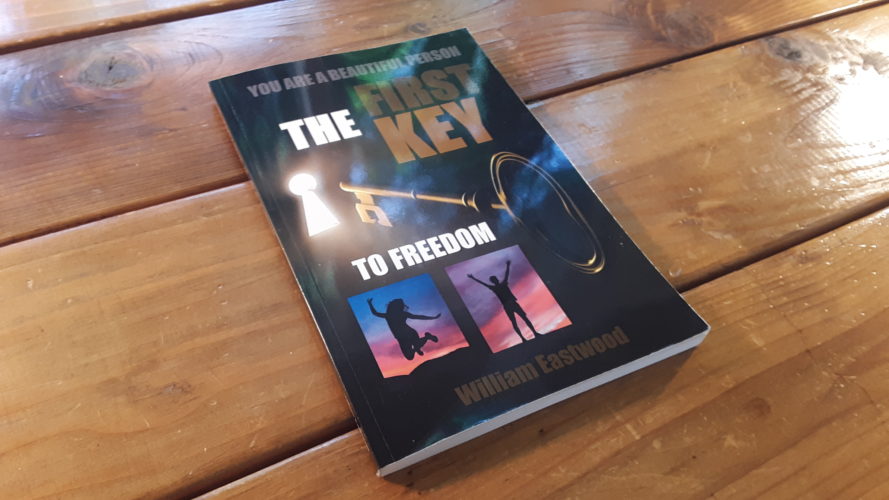 The perfect gift that keeps on giving! 

Show them you care by sending a book rather than a card! 

From $3.99!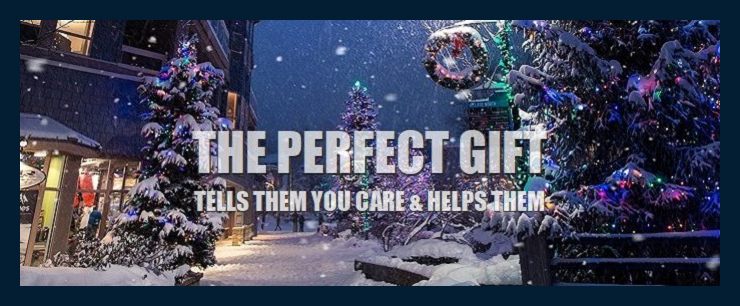 Click above
How do thoughts create matter?
The conscious mind directs unconscious activity that results in the actualization of our beliefs, thoughts and emotions.
Thoughts are energy which continues to exist. Thoughts combine with similar thoughts on inner levels. These turn into probable events which contain the impetus and pattern necessary to evolve into the complexity of matter.
Once sufficient intensity is achieved and certain requirements met, selected probable events manifest as ordinary events.
The balance of your thoughts, intentions, expectations, and those areas where you are focused or deeply emotionally involved will materialize as dominant areas of experience.
How do I create what I want?
It may take determination and resolve to change your position, circumstances and personal experience, but negative thoughts and moods will hold you back.
It is necessary to take back control of your mind and life from the internal judge and victim. The voices that tell you what is possible or not possible that come from within you are like little personalities with their own opinions. These are the voices of beliefs you hold.
These beliefs that exist in your subconscious were created when you were very young. You internalize the beliefs and values of your parents and the entire civilization.
Contemporary worldviews are based on myth. To be free to create what you want you must dispense with those particular myths that you internalized as a youth. Doing so will allow you to create everything you want in life effortlessly.
You are in control of your life. The conscious mind controls what enters and grows in the subconscious. You must gain awareness of what you are telling yourself is or is not true in your head. Then you must learn to project what you want in belief, thought, imagination, expectation, affirmation and emotion.
Before I learned to efficiently influence reality with my thoughts, I had to battle an antagonistic set of detrimental beliefs I had inherited early in life. The main problem causing me to suffer in life was the inner judge (parasite) within sabotaging everything I set out to accomplish.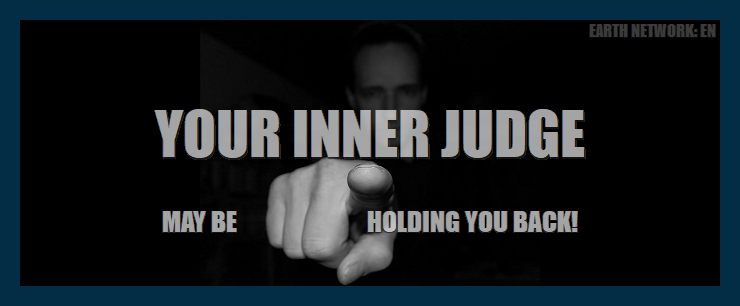 Only 1 in 100 people are free!
The Inner Judge & Victim Control Us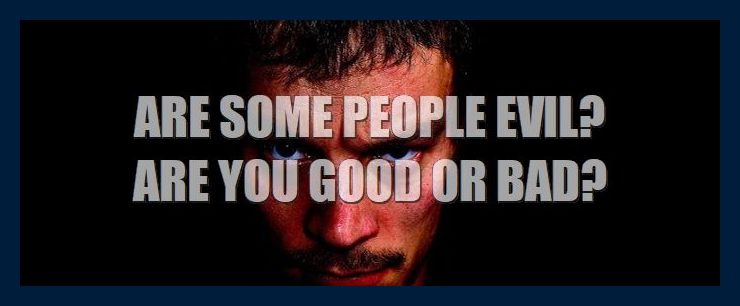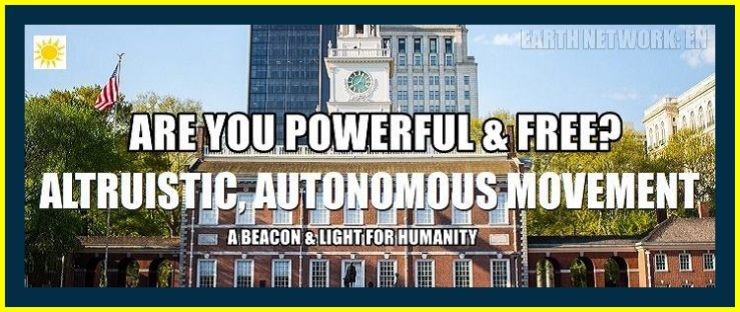 What is the Altruistic Movement? Altruistic, Autonomous Philosophy & William Eastwood
The solution to the world's problems.  Your thoughts create your reality.


Primary article concludes here.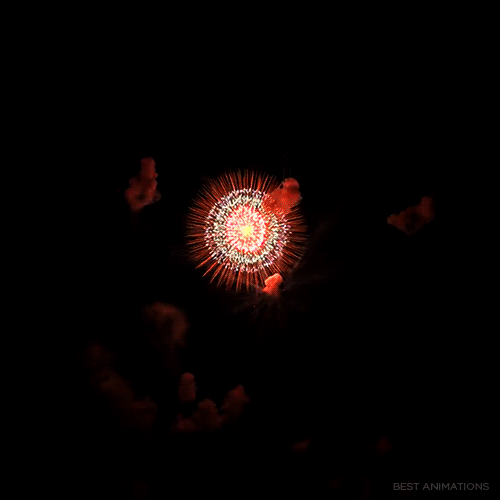 What is the New Enlightenment? Altruistic, Autonomous Movement Philosophy
Copyright © 2019, By: Earth Network (EN)
6" by 9" paperback
ENDORSEMENT
"In editing 'The Solution…', my perspective as a scientist with doctorates in theology is that 'The Solution…' bridges science, metaphysics and true religion.
We can literally change the course of civilization by lifting the race to a higher path through implementing the solution.
- Mario Fusco TP.D, RS.D, BSc.
DREAMS DO COME TRUE
From the upper echelons of the scientific establishment comes a completely new definition of reality and the human being. The most advanced physics in the world suggests that accumulated knowledge in all fields is based on a false premise.
If so, all curriculum from grade school to university will need to be entirely overhauled. The end result will be a complete and total reversal of focus that will bring about a new human with entirely new and radical ways of achieving goals and solving problems. But we cannot do that while the pestilence prevents us and civilization from entering the promised land.
Learn how to become powerful and unstoppable by having the right knowledge. We unknowingly wield immense power. We must recognize the fantastic power we possess and learn to use it constructively.
Here and now we have the power to work magic of such proportions we have never fathomed. Yet unseized, such power waits for us to claim it. It is of no use until we awaken to it.
It is all here, in the solution.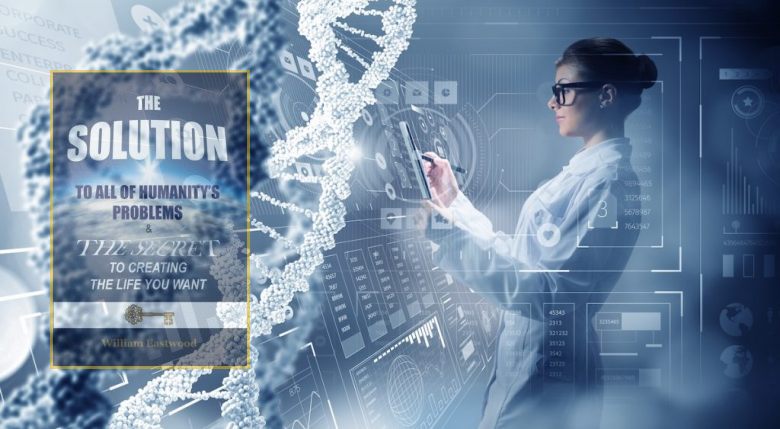 This remarkable new way of looking at the universe is supported by two more of the world's  most  eminent thinkers ― Stanford neurophysiologist Karl Pribram, & University of London physicist David Bohm, a former protege of Einstein's.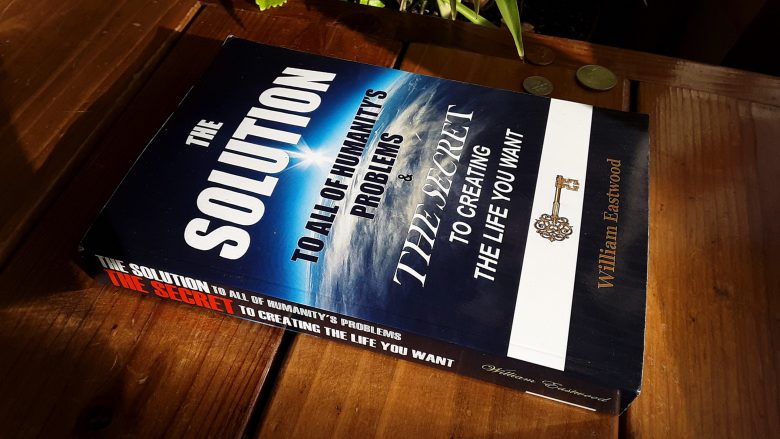 Click above to learn more
Acquire the knowledge necessary to create anything you want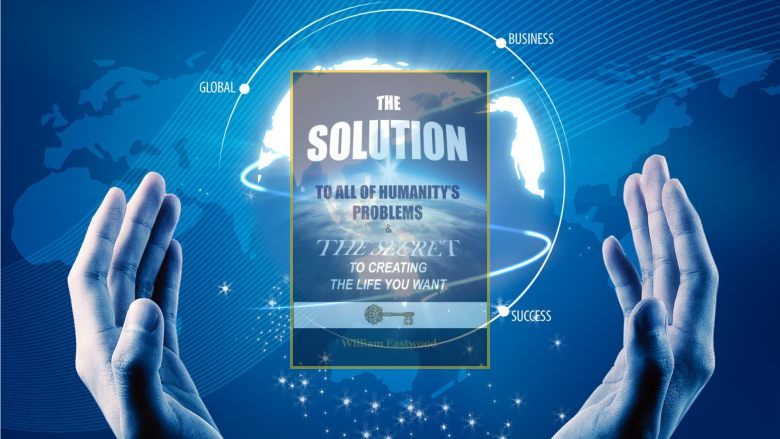 Websites based on this book.

Click on the rotating earth at the top of every page for your daily affirmations.
The most advanced and credible science in the world (below) is leading us to the truth that shall set us free. And the truth is more positive than we can presently conceive.
We are capable of using this knowledge to create a new kind of civilization. Our problems are meant to lead us to these answers.
Your Fast Track to Success  links (C = Ef) above load in milliseconds

Get the facts from the best sites
Extended articles of merit

Recommended site: Thoughts create matter
To support, create a link to this post, buy a book or email us.  We will  visit the source  of the link and return the favor in whatever way we can.
Get your fortune now
Related movements
Wikipedia explains the effective altruism movement which is similar and highly beneficial.
William MacAskill is one of the founders of effective altruism..
Nonprofit quarterly on the need to feel good about giving.
Boston Review effective altruism excludes the poor.
New York Times on effective altruism.
Philanthropy Today on effective altruism.
Effectivealtruism.org, criticism.
Identity unlocks potential
When we want to help the world we are looking in all the wrong places to do so. Basic misplaced values of civilization cause us to do more harm than good.
Good people do good things, but what if civilization defines the human being as being basically bad? What are the ramifications of this type of value?
More importantly, how accurate is it?
Reveal the altruistic core of the human soul and its potential and all will become clear.
What is the New Enlightenment? Altruistic, Autonomous Movement Philosophy