---
Eastwood worked for a Yale University professor on a secret invention at a private research and development facility at age 13. "We know quantum physics has disproven the classical physics responsible for world problems. Internal Science and International Philosophy can solve world problems and help people achieve their goals."
A New Science for Humanity in the 21st Century:
Reality Is Psychological
---
How is physical reality psychological?
What is new science?
I will answer these questions now.
What is Internal Science and how can it help me?
---
Internal Science-by-William Eastwood, is a more accurate and complete paradigm of reality. Working for a Yale University professor at age 13 and studying holographic reality to help people achieve their goals and solve world problems for over 45 years, Eastwood is now the author of over 20 books and 100's of free articles based on Internal Science.
Albert Einstein's friend and colleague, physicist David Bohm, introduced the science and Eastwood translates it into simple terms to show us how we can create whatever we want in life.
Reality is a projection—Internal Science—the right science
---
Physicist David Bohm, — who Albert Einstein called "a kindred spirit," and whose Ph.D. thesis — being top secret and classified — was awarded at the University of California at Berkeley by none other than Robert Oppenheimer — tells us that our physical reality is a holographic projection of the brain and five senses.
How you are creating a three-dimensional movie—your life
---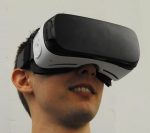 Imagine that in your living room you put on a holographic headset. At the click of a switch, you seem to no longer be in your living room.
Your senses are now telling you that you are actually on a tropical beach. As you reach down to touch the imaginary sand, sensor pads in gloves you are wearing give the sensation of pressure on your fingers.
This is an analogy to explain the purpose of your body and brain. Your body and brain are like a holographic headset that allows you to perceive a 3D movie you call your life.
Click above to learn more
QUANTUM PHYSICS MIND-BRAIN MODEL
CONSCIOUS UNITS AND COORDINATION POINTS
Most physicists already know that the physical universe is energy, yet scientists in general admit that they do not know what energy is. External science will measure energy and physical substances, but no field of science claims to know what the most fundamental fields of energy actually are. They tell us that is a question for philosophers.
An electron, a physicist will tell you, is an excitation of an electromagnetic field. University professors will also tell you that they do not know what an electromagnetic field is. "…nobody knows as of now."
Internal science, however, does know what the fundamentals are, but not by measuring substances with instruments. Physical instruments tend not to even perceive most nonphysical substances. Dark matter and consciousness cannot be studied properly if at all with physical instruments.
Objective or external science measures the outside of forces that create the universe but cannot even see that something else exists because by their nature physical instruments cannot "catch" or "detect" the finer sources of matter. The outer physical matter of the universe is like a shadow cast by the inside of reality. In those terms, physical events and objects are not primary reality.
Scroll down or use the table of contents to continue reading the article.
Why is Eastwood someone we should listen to?
---
Is it because he worked for a Yale professor in a research and development facility on a mysterious invention at age 13 — a modern version of an astrolabe accurate enough to be used by surveyors?
Not necessarily. But it does make you wonder what this kind of person wants to tell you after 45 years of research into the holographic nature of the universe — a study some people do not want you to read.
There is something in this book that undermines the official picture of science for the past three centuries. But that's not what bothered certain government agents. There is only one parallel in history.
"People who go around learning on their own often turn out to be pretty interesting themselves." — Carolyn Battista, 1979 interview of Eastwood at age 16.
The fact that science tries to be objective means that scientists will resist the notion that physical reality is not primary. Science as we know it is built upon the assumption that the physical world is the real world. Our physically oriented senses confirm the obvious—the physical world is the real world, it is reality.
Internal science is the science that recognizes that reality is far, far more than external science can register with physical instruments. External science is prejudice in favor of the physical and so most scientists will experience cognitive dissonance when confronted with the idea that consciousness may be the fundamental substance that forms reality. However, most scientists admit that consciousness cannot be explained.
There is a huge debate going on in science about consciousness, how it may be created and its role in the universe.
I watch this debate with some sense of humor because I already know the answer to those questions, and have since I was 12 years old.
Since I was 12, I have independently investigated the internal science paradigm. Most of my research was geared toward application. I studied how the manipulation of consciousness could lead to synchronicity and fortunate events, something most scientists would not do because they didn't believe that was possible in the first place.
International Philosophy is the application of internal science.
Scroll down or use the table of contents to continue reading the article.
How is mind matter?
---
Mind is matter because both mind and matter are electromagnetic energy. Because mind exists first, mind forms matter. Mind is more than exclusively electromagnetic energy, however, and is living consciousness with all that we attribute to life inherent within it.
SCIENTIFIC AMERICAN ON TRENDS IN SCIENCE
EINSTEIN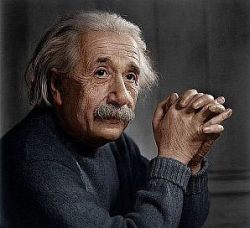 "The only thing that interferes with my learning is my education."
― Albert Einstein
Einstein's genius was not derived from his brilliant intellect.
"I didn't arrive at my understanding of the fundamental laws of the universe through my rational mind."
—Albert Einstein
 Einstein also tells us that scientists make poor philosophers.
"The man of science is a poor philosopher."
—Albert Einstein
A clear and complete understanding of reality can be achieved best through the perfect blend of intellectual and intuitive understanding.
William Eastwood's views and systems of application validate Einstein's and David Bohm's science.
Unlike the worldview arrived at through traditional, unbalanced sources of science that have gotten us into our current political, social and scientific mess, this site gives you a more balanced picture of reality.
FREE

ARTICLES ON OUR 5 SITES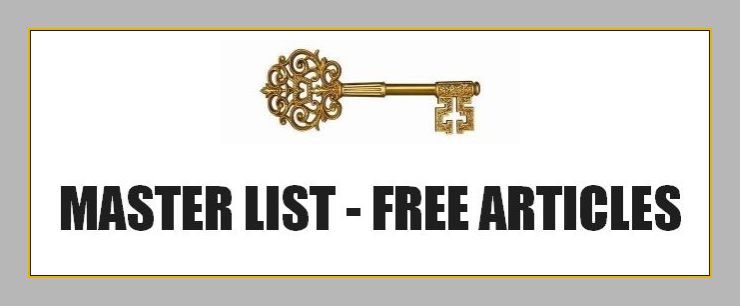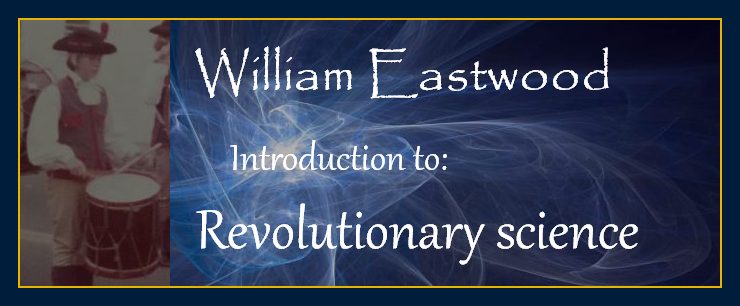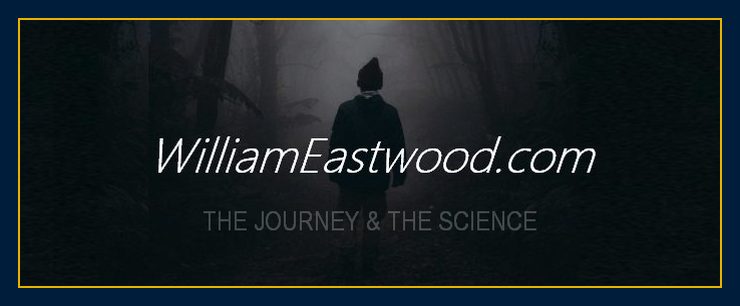 "Our civilization must be based on a single scientific paradigm everyone can agree on in order to heal division and function properly.
"But it has to be the right science"
— William Eastwood
The right science
A good science
---
This is a good science that empowers the individual. It can bring us a future of unimaginable beauty. There are possibilities for the human race beyond our current world problems. We need to be aware of what we are aiming for. We must hold the goal in steady focus in order to prevail.
The problems we face in the world today are symptoms. If we do not solve the underlying problem and change the world's thinking, additional corrupt players in politics, climate change and existential problems will continue to besiege us.
The science we are following — materialism / physicalism — is NOT working. Bohm's science will solve the world's problems.
Why wasn't this science more widely accepted into the mainstream?
---
Mind forms matter / mind is matter
What is the holographic universe?
---
The reality around you is a projection of the mind, brain and five senses, according to physicist David Bohm, who was a friend and colleague of Albert Einstein. Einstein called Bohm a "kindred spirit."
I arrived at the same conclusion 45 years ago through the study of subjective science, metaphysics or whatever term you prefer. I created the term "International Philosophy" to describe the practical life philosophy or psychology of application that I had developed during my 45 year study.
International Philosophy
---
The mind does filter perception on a conscious and subconscious level according to what you believe, think and feel. That alone will cause you to notice things that could help you achieve those goals you are focused on. However, so far, I have only mentioned perception.
The mind creates and projects. The projection is composed of consciousness. This view is supported by the science.
Reality is an ongoing projection, there are no beginnings and endings because there is no time, and each person is a separate dimension of reality created out of the substance of their own consciousness. When four people enter a room, there are four rooms. Each person collapses one room from an infinity of probabilities. The projection is created on inner levels of consciousness by what you believe, think and feel. This is international philosophy — the facts of reality, which I knew at age 12. With that as my starting point, the past 45-years have led to many practical insights that I share in my books and free articles.
Your senses construct the reality they perceive. If you do not see the objects behind you, they do not exist physically. There is a field of infinite probabilities behind and around you. When you turn to see what is there, in that moment you collapse an infinite range of probable events into one specific scene and set of physical objects and events.
Each of your five senses collapses the sense perception it is in charge of. Your eyes specify one probability visually. You are actually surrounded by an infinite field of probabilities, but your physical eyes can only tune into one field of probability at a time. When you use your physical eyes, you do not see the millions of probable realities that surround you in the spacious present.
All your senses are coordinated so each perceives the same probability. You senses are always on the "same page," so to speak.
This is backed by the science of Einstein's colleague, quantum physicist, David Bohm. It is also obvious from the double-slit experiment.
This is a subjective science that has a heart and soul. Consciousness is universal and fundamental. Consciousness projects itself into matter. The mind constructs the physical environment and the body. Being universal and fundamental, the nature of the universe hinges on the nature of consciousness, and consciousness is altruistic.
Individuality is a very real expression of consciousness, and therefore the individual is altruistic. By its very nature, consciousness is altruistic and intelligent.
We have an intelligent and altruistic universe that comes to know itself through its individualized portions. You are the portion of this infinite, intelligent and altruistic consciousness that wears your name. 
You are the portion of this infinite, intelligent and altruistic consciousness that wears your name.
Holographic film is unique in that if you smash it into pieces, each piece will project the whole image projected by the entire film before it was smashed. In the same way, the holographic universe paradigm tells us that the individual projects the whole universe. This is only possible because on deep inner levels the individual is connected to the entire universe. Individuality does not contradict unity. The altruistic intelligence of the entire universe is expressed through individuality. In a way, each individual is a different version of the universe.
Because the universe is of good intent, so is the individual. However, the individual is given freedom. This means that the individual can believe otherwise. When this happens the individual projects his or her beliefs into events that reflect the belief that the individual is not altruistic. The nature of your life reflects what you believe you are. Your life reflects your beliefs as to the nature of reality. If you believe that reality is cruel and competitive, then that will be your reality. This is the mistake the human race is making.
This is why Albert Einstein said that believing that the universe is friendly is so important.
In the holographic universe paradigm, we create our reality. Each individual is the author of their reality. When you believe that the universe is altruistic and cooperative, your beliefs are in line with the intrinsic reality of consciousness. If you believe that the universe is uncaring and that you are undeserving, then you project that set of beliefs as your reality. You are creating what you believe, think and feel. If your assumptions are negative, that is what you create and experience. This is why I say that we must believe we are good and base our civilization on this firm belief in our goodness.
In fact, because we have not been doing that we have division and chaos. Poor behavior, incarceration and division are a product of the negative and inaccurate mainstream materialism paradigm (materialism / physicalism) expressed as the beliefs, thoughts, feelings and resulting behavior of the individual.
You are a beautiful person and your nature is good. 
You are good and the universe is kind.
You must believe that. It is true.
International Philosophy
---
The unhappiness and division in America is due to Americans thinking they know it all. They have not found answers, happiness or peace because of their beliefs. The world's problems are a result of using the wrong scientific paradigm to try to solve those problems.
Your immediate reality is a composite of your own life force projected onto a platform that is like an invisible stage we share with others. We telepathically agree on where and when we are. These are the rules of the game we agree to when we enter the physical system (a specific range of electromagnetic frequencies).
You have full freedom to create whatever you want within the boundaries given. The intellect creates beliefs, thoughts and feelings and the inner self uses these as a yardstick to create events. There is a time-lag between subjective activity and its materialization. Emotions, however, manifest quickly. The time-lag protects you from having fearful and negative thoughts of your own manifest instantly. The momentum of other thoughts and emotions modify your fears so that they do not blow up in your face.
Earth Network brings you new science
---
There are many millions of conscious energy units in a single atom. These CEU's can be found in more than one time and space location at once. CEU's form fields of potential. CEU's also form your identity or non-physical self (soul, human consciousness, or whatever term you prefer).
Because atoms are made of CEU's, atoms have a fundamental and rudimentary sense of being but not the same sense of self that characterizes human consciousness. Nevertheless, an atom is aware of itself.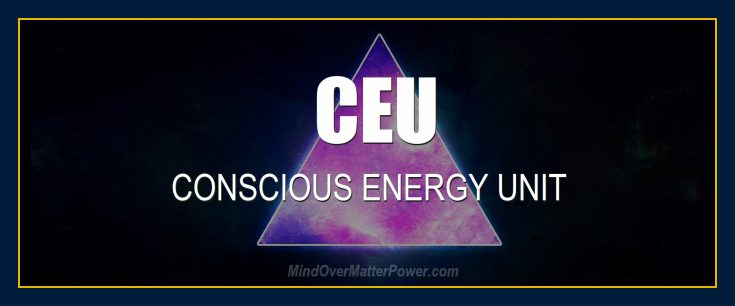 A new science in the 21st century. Reality is psychological.
Clarity and simplicity
---
Our new kind of science gives you immediate clarity through its simplicity. Anyone can understand it. It is a science of the people by the people.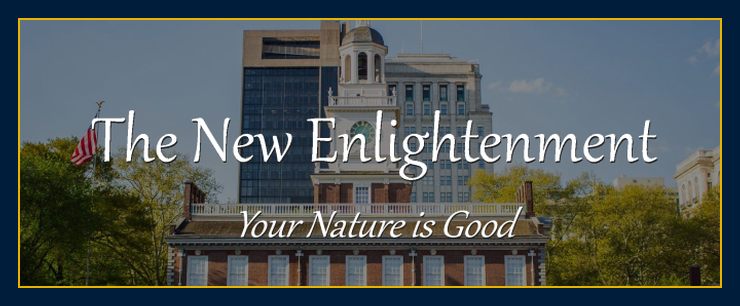 A new science in the 21st century. Reality is psychological.
What is new science?
---
Quantum consciousness is not strictly information or mathematical. Classical science has given us a dead universe, and that is not what we are doing here. Our new kind of science is a study of consciousness, and consciousness contains the characteristics you know intimately as individualized consciousness. Consciousness is life. Consciousness is alive.
This is a loving science of compassion and understanding rather than a cold science that lacks a heart and dissects the universe and life with instruments.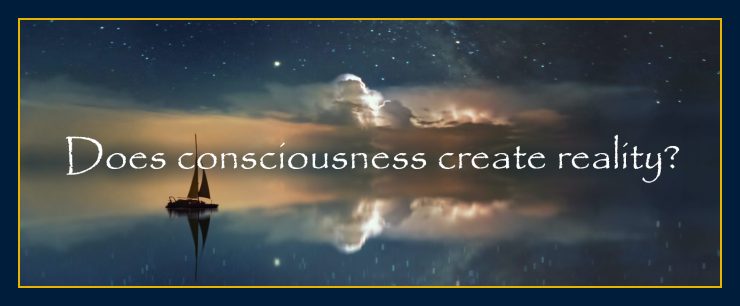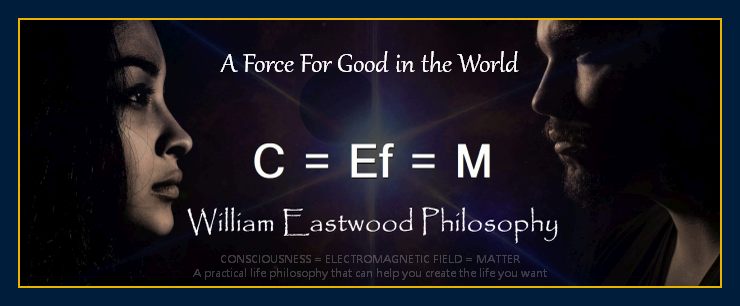 A new science in the 21st century. Reality is psychological.
What is a new scientist?
---
A new scientist is any person who studies reality in the only way reality can be studied, through direct penetration using their own consciousness.
You do not have to be a traditional scientist to know what consciousness is or what you are. Objective, classical and mythical science (all three terms describe the same thing) can never understand consciousness because consciousness can only be understood directly.
You are as qualified as anyone to be a true new scientist if you are clear-seeing, and if you are not you can become so. The only qualifications necessary are lack of baggage in terms of prejudice and false beliefs. When the mind is clear of distortions (that result from classical science) we can see clearly.
You cannot understand consciousness by attempting to divide it into parts with instruments. Physical instruments are not even able to enter into consciousness. Only consciousness can study and learn about consciousness because only consciousness can enter into consciousness.
And if you do not know what consciousness is you do not know anything because consciousness is all that exists. The physical universe is a manifestation of consciousness. So are you. Everything is.
Mind can and does form matter and your thoughts create your reality despite what anyone tries to tell you to the contrary.
To understand the "authority" of this site and the power of collective hypnosis, click FAQs below. Otherwise you may never understand our credibility.
Click above to learn more
QUANTUM PHYSICS MIND-BRAIN MODEL
MULTI-SITE

FREE

FEATURE ARTICLES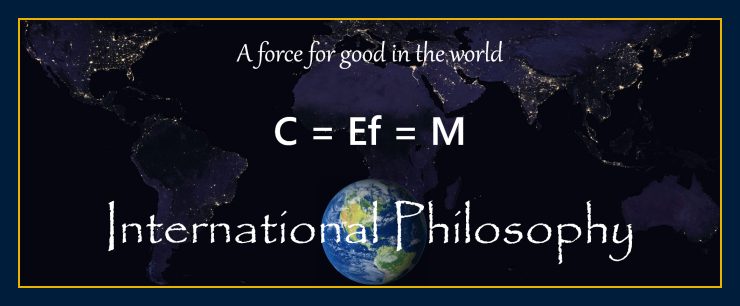 The assumptions and methods of classical science — its instruments, experiments and theories — just get in the way of understanding who and what we are and the meaning of the universe. This is why you cannot understand anything most traditional scientists are saying about consciousness. They may as well be speaking Latin.
Universal philosophy is a practical life philosophy that is spoken in simple terms anyone can understand anywhere in the world.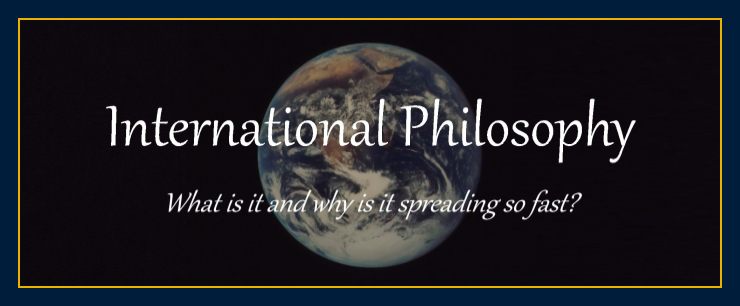 Be reminded that in the past there was a time when whole populations were controlled by priests who supposedly knew truth only because they knew Latin and commoners did not. They claimed to know truth, but under the fake veneer they knew nothing.
There are an infinite number of ways to study consciousness directly. Science in our future will be conducted in a new way, through direct projection of consciousness through matter and through time and space for the purpose of exploring infinite dimensions of existence and types of realities we are currently unaware of because we are using objective science. Objective science uses the wrong methods and is incomplete and does not work to discover the nature of reality but only to create technology and matter–oriented sciences and machines.
DISCOVER MAGAZINE Life creates the cosmos
To understand what the universe is you must know yourself. To do that you must explore your consciousness. Consciousness has levels and pathways.
A new science in the 21st century. Reality is psychological.
Right here, right now, we are introducing a kind of science
---
Quantum consciousness is a term to describe a single unbroken energy movement. Quantum consciousness is a term that refers to a new kind of science emerging out of quantum mechanics. In this way quantum mechanics is pointing to something new, and this something new is the future for humanity.
This is what Earth Network is about.
A new science in the 21st century. Reality is psychological.
How is physical reality psychological
---
We all know that our thoughts and emotions affect the content of our sleeping dreams. Our dreams, after all, exist within the mind. Our physical world, however, exists independently of our mental life, or does it?
There are moments in everyone's life where their thoughts and emotions exert an uncanny influence over events. We call these events synchronicity. Something that happens in your mind corresponds with an event in your environment. Often, the physical aspect is unusual or unexplained.
You will find many articles on this subject. If you focus long and hard enough on a particular subject you will likely experience synchronicity, meaning something will happen that reflects what you have been thinking. You have examples of this in your own life.
A synchronistic event of my own shaped my destiny at age seven (click below).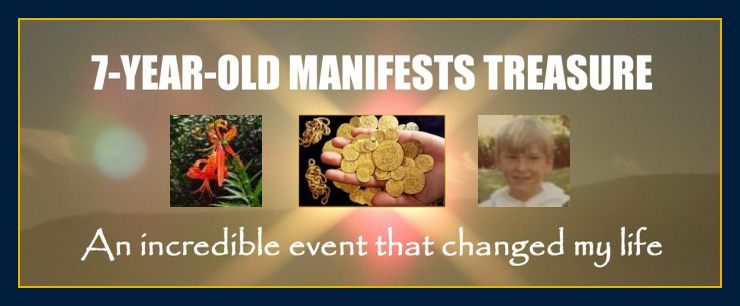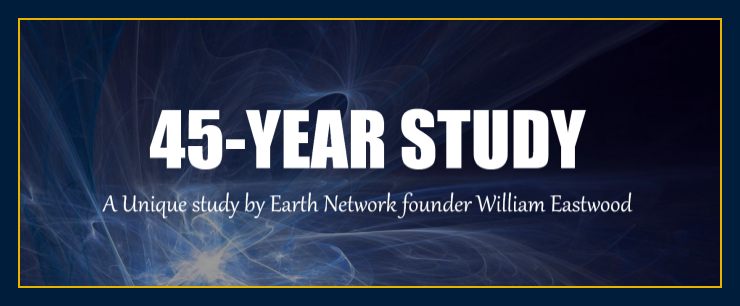 At some point in your life, you most likely had a dream that was so real that when you woke up you were either highly relieved or extremely disappointed depending on the nature of the dream. Try to recall such experiences in your own life. If you were thrown in prison or pursued by a monster you were relieved to awaken. If, however, you were making love to someone you have desired but never had an intimate experience with, you probably tried to go back to sleep as quickly as possible so as not to lose the experience.
I am pointing this out because these kind of dreams reveal how reality is created in very simple and factual terms. Objective science, however, is traditional science, and it assumes the opposite. The word "objective" denotes the first assumption of the scientific establishment — the sentiment that science should study the objective aspects of life because reality itself is objective.
Even the scientific method itself is an objective method. Scientists use objective instruments that can only register objective phenomena. And scientists themselves are trained to be objective and non-emotional. They are trained for years to interpret reality as being objective, and this is done with like-minded peers and professors from whom they learn objective science.
As a result, everyone of stature and influence tends to believe in objective reality and the paradigm of objective science. That view of reality is reinforced everywhere.
However, recently scientists have been baffled by quantum mechanics as much as they have been by a minority group of scientists who are making a connection between consciousness and matter.
A new science in the 21st century. Reality is psychological.
A group of new theories in science
---
Quantum consciousness represents a group of theories that point to a new form of science that assumes the opposite of traditional objective science and classic physics. We are witnessing the birth of a new paradigm of science. It could be argued that this is so different from what we define as being science—the objective study of the objective reality—that many mistakenly assume it is not science. It is science, but it is not objective science.
This new science cannot come from classical science and so we have to provide it here. If humanity is to advance, we must follow where our greatest minds take us, and this is where Einstein's relativity and quantum mechanics are leading.
And the science on the highest level is beginning to connect with what is happening in individual lives. The new science has a perfect rational explanation for synchronistic events. It can explain why you have dreams that are so vivid and compelling that for all intents and purposes they are.
The way the mind forms a vivid dream is the same way it forms a physical event. Mind is matter and matter is mind.
Objective science works very well in the development of skills and machines that manipulate matter, but it does not explain the deeper issues like synchronicity and the meaning of life because it is lacking completeness. It looks only at one—objective—component of life and forms a hypothesis of reality on this information alone.
One would have never guessed that the assumptions that science settled on when its first theories were developed two hundred years ago were absolutely false, but its own best scientists and the products of its best methods and investigations are leading in that direction.
Individual physicists are sometimes quoted in EN websites as saying they believe in the connection between mind and matter. However, objective science has been so complete that it has produced objective-seeing-consciousnesses—scientists that can only see reality as objective and know only one way to study "physical" reality, and that is to use physical instruments.
However, physical instruments separate scientists from the subjective nature of reality so completely that they cannot be used beyond a certain point—physical instruments will never show us the nature of reality. By design they can only register the physical aspect of what in all actuality is a psychological universe.
NOVA CPTV: Matter is a State of Consciousness
How is physical reality psychological?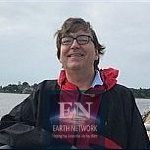 "EVERYTHING WE ARE EXPECTED TO BELIEVE AND WERE TAUGHT IN SCHOOL IS WRONG!
"What you need to know is that the electrons that form seemingly solid objects are ongoing projections―energy of nonphysical origin beaming into time-space. Objects are actions. If you could stop the projection of matter in the same way you turn off a light with a switch, your physical body and environment would vanish.
"Particles appear in this reality from a threshold called the Zero Point Field (ZPF). Matter appearing out of other dimensions in the ZPF is simply a small-scale version of how consciousness creates particles."
CONSCIOUS UNITS AND COORDINATION POINTS
There are portals, vortex and gateways to other worlds everywhere, even in the air around you. These are channels through which consciousness forms matter. Every atom and Conscious Energy Unit (CEU) is a wormhole or vortex around which its particle nature forms.
Only consciousness can pass through portals, vortex, or gateways to other worlds. Physical objects are ineffective to study the reality that gives rise to matter. Mind is matter, but we will never know that if we attempt to prove it using physical instruments.
No physical object can pass between dimensions. Advanced science uses consciousness to travel beyond the ZPF and to investigate the inner workings of physical reality.
EN is working toward a time when new scientists will project their consciousness to give us a higher-level science.
A UFO is actually consciousness technology. Consciousness itself can travel through time. Crafts are often projections from the future that are made possible as a result of what we are initiating at EN.
If we change our past from the future, we alter our reality in that future. When we go back and change the past, we change our present and future. Our present state is being altered by actions in the past and future, yet we control what happens in our time.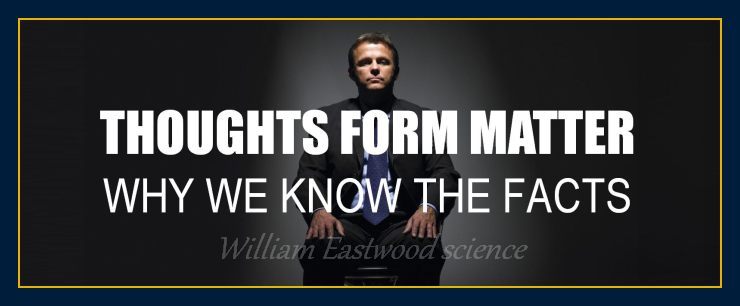 The crafts we call UFOs do not last long because they are not native to our time-space dimension and great energy is expended just to maintain their material presence for a few seconds. (This is one of the reasons for lack of physical UFO evidence.)
In most cases these entries through portals are us in the future. In this century we will begin developing a consciousness science that will lead us to explore our past and multidimensional reality.
New science is a compassionate science
---
New science is a personal and compassionate science that identifies with the subject. This is a science that will bring an end to cruelty and animal testing. This is a science that directly perceives meaning and love. This is what needs to happen to lead to future probabilities in which our civilization survives and flourishes.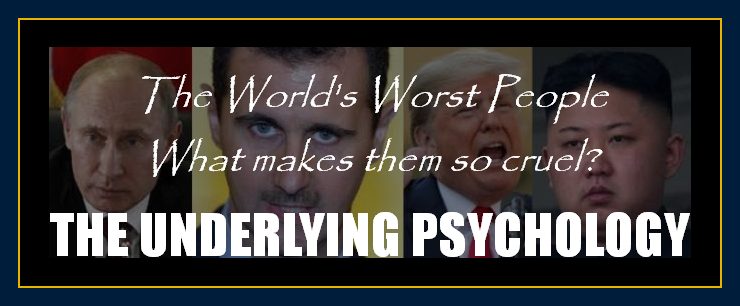 The world's greatest physicists have made the connection between mind and matter and have stated that classical physics is local physics and is not entirely correct. Quantum physics disproves many elements of the classic physics our civilization and courts are based on, yet we close our eyes to this fact.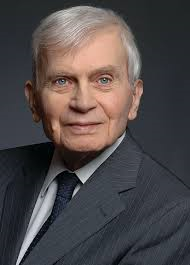 "The doctrine that the world is made up of objects whose existence is independent of human consciousness turns out to be in conflict with quantum mechanics and with facts established by experiment."
QUANTUM PHYSICS MIND-BRAIN MODEL

What a new kind of science does
---
Currently there is no scientific field of inquiry that looks at the findings in one field (such as physics) and then communicates those findings to and applies them to other fields. Nor is there any psychology that can describe the unified psychological nature of reality and the human being.
Our new science will apply what is known about consciousness and quantum mechanics to other fields. This new science will thus guide all fields and all thinking on all subjects.
Our new science will help stabilize the world. It will eliminate conflicts the occur when we undermine conflicting views by understanding that beliefs create reality.
The most profound concept in quantum physics is of the singularity of all that exists. The concept of undivided wholeness breaks with traditional science's notions of particles.
Undivided wholeness not only blows classical physics out of the water, it changes all known knowledge within all fields of science and regarding all subjects.
SOME OF OUR MANY ARTICLES & BOOKS
Holographic reality: Events are a projection of your mind. ThoughtsCreateMatter.com
A new science and philosophy of life. ThoughtsCreateMatter.com
Exactly how thoughts create reality. MindFormsMatter.com
The world is your creation; you can have anything you want.  MindOverMatterPower.com
Secret Wisdom Books by William Eastwood. Lulu.com
Get all this information directly from the source — Earth Network books
45

EASTWOOD
45 years of research goes into every book
---
The purpose of Earth Network books and our free advice, is to provide you with all you need to know to be successful in all areas—in intellectual and spiritual knowledge, business, finance, health, love and relationships.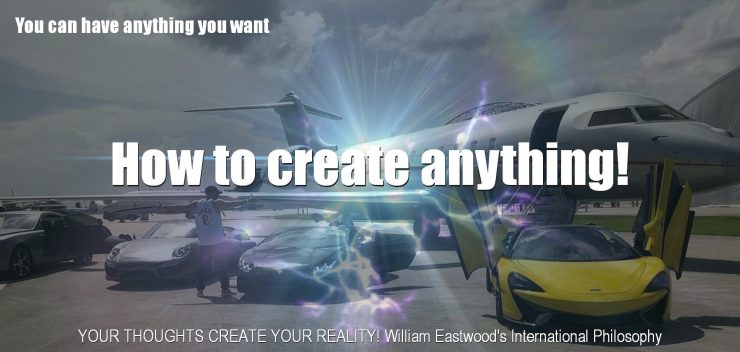 Say thanks
---
Say thanks with a book order so that I can continue to bring this information to you.

"If you do good things, good things will happen to you."
(Like finding a treasure at the exact moment he made that statement at age seven?)
By purchasing through Lulu.com (above) you get these books DIRECTLY FROM THE MANUFACTURER and cut out the middleman! — most reliable source — fastest delivery — lowest price.
Thank You

I thank everyone that has made contributions, and those who have purchased books. I would not have been able to do it without you!
A new science in the 21st century. Reality is psychological.
A New Science for Humanity in the 21st Century:
Reality Is Psychological
© Copyright 2020, 2021, 2022, By: William Eastwood
Content from new book.
Primary article concludes here.
William Eastwood is an international political influencer
A self-made author of over 20 books.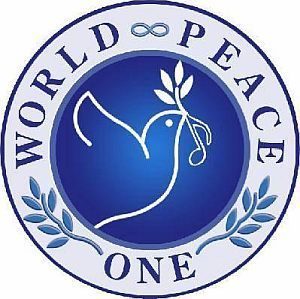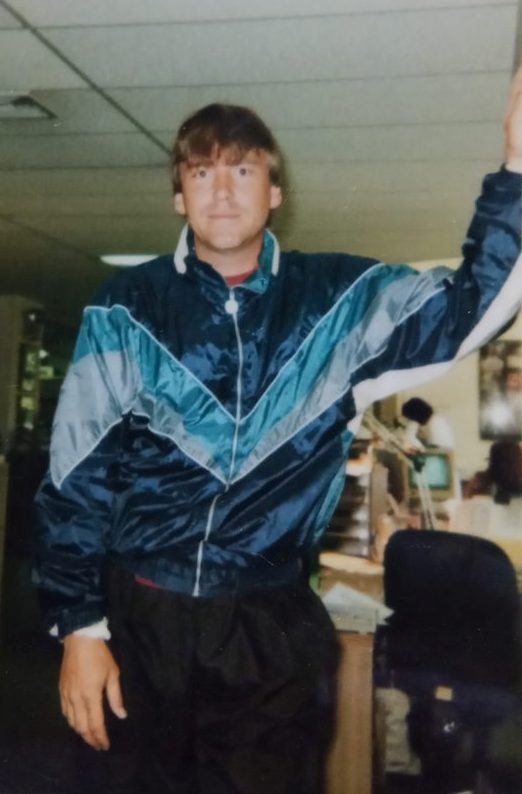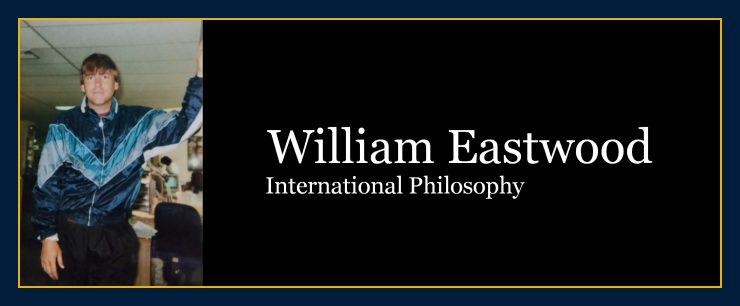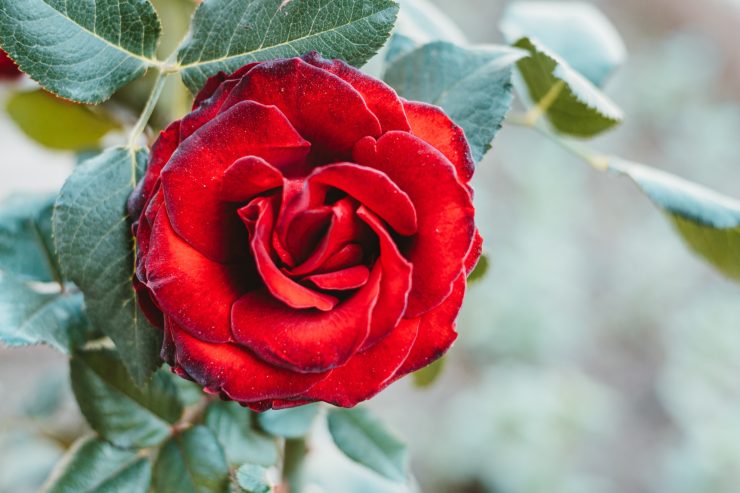 The full time-line and history of William Eastwood and his work
---
This is the most complete account on all five websites.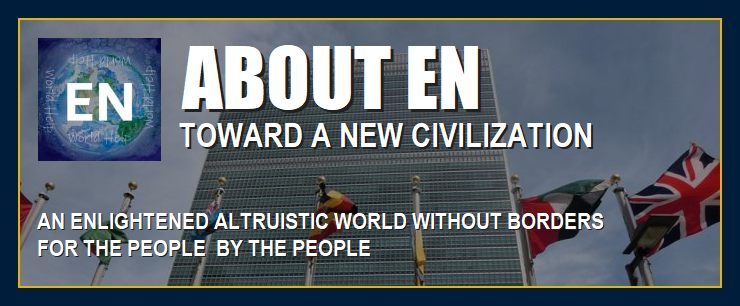 There are a lot of things that traditional science cannot explain that can be understood through the lens of Internal Science.
My literary agent in New York says that most people in the world today are unintelligent, and that only a sliver of intellectuals and professors are capable of understanding. I beg to differ. I explain Internal Science in ways people can understand.
Science that confirms personal spiritual experiences
---
Bohm and Eastwood both give us a paradigm that eliminates contradictions between science and personal human experience.
Our traditional science tells us that a person's purpose is no more than to procreate to ensure the survival of our species — but many people have spiritual experiences that reveal there is far more meaning and purpose to a person's life — interpreted through their belief system.
Bohm's / Eastwood's paradigm says we have an inner reality that forms this world and thus can include personal spiritual experiences and the possibility of thoughts creating reality — experiences which when interpreted through Bohm's science would make perfect sense.
Physicist David Bohm, — who Albert Einstein called "a kindred spirit," and whose Ph.D. thesis — being top secret and classified — was awarded at the University of California at Berkeley by none other than Robert Oppenheimer — tells us that our reality is a holographic projection of the mind.
Bohm's science suggests an inner source reality, and the possibility of a multidimensional framework of existence in which our reality is grounded and created.
"Americans and people in all nations need to wake up from their sleep."
— William Eastwood
Internal Science can unify the world against common threats, and it can protect us, but we must use it.
The United States Constitution is the best in the world. It was the first to set a new precedent by determining in law that all people in one nation are equal. The Altruism Code expands that concept to include all nations and codifies that principle.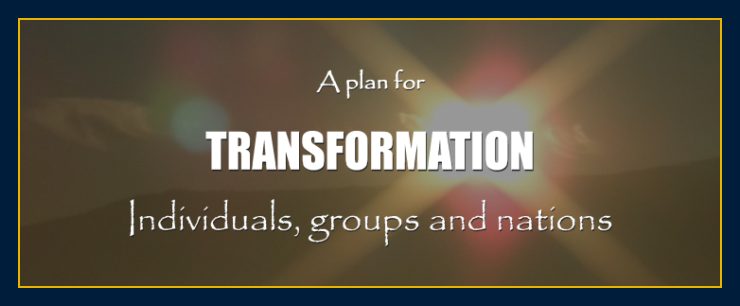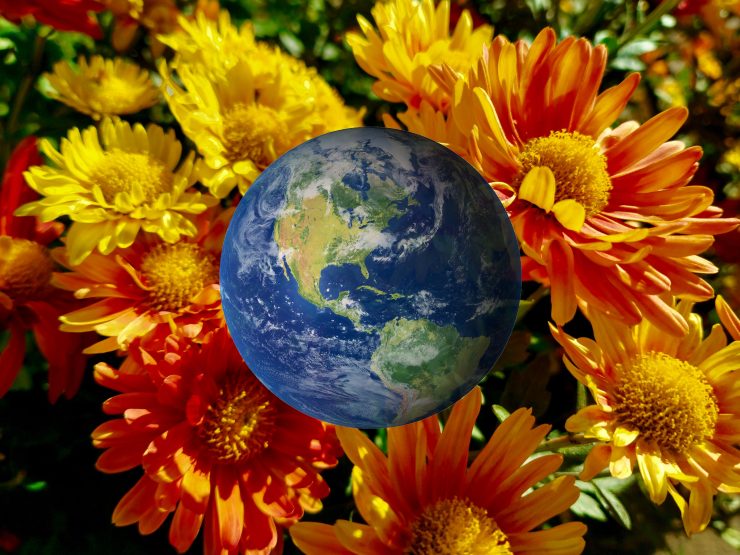 ---
Categories: Mind is matter and physical reality is psychological. Consciousness & the conscious mind. A new field of science. Synchronicity and the unexplained. Mind forms matter. Your thoughts create your reality. Thoughts & physical matter made of electromagnetic energy. Thoughts and physical matter are the same thing. What is the difference between consciousness & matter? Click on our site and books to learn more.
Are all institutions and scientific theories based on myth? 
A New Science for Humanity: Reality Is Psychological
Science has told us much about reality that has led to advances in technology and civilization. But some of the most important questions have not been answered.
Scientists do not know what an electromagnetic field (matter) is.

Scientists do not know what consciousness is (also an electromagnetic field).
See thoughts create matter for similar fantastic fact.
The concepts conveyed in this website are within these books.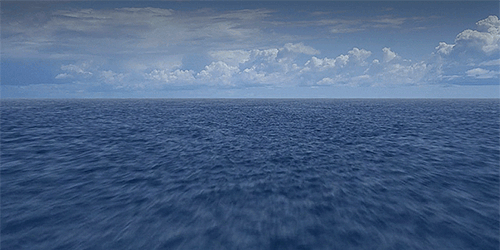 www.MindFormsMatter.com