---
Eastwood worked for a Yale University professor on a secret invention at a private research and development facility at age 13. "My study and 45 years of research shows that intensity, conditions and other factors determine when your thoughts become matter."
Advanced Metaphysical Problem Solving Method: A New Superior Approach 
---
What is the advanced metaphysical problem solving method?
How do I use this advanced superior approach to solve problems?
How do I solve the most difficult problems?
How do I solve problems that other people are creating?
I will answer these questions now.
What is the advanced metaphysical problem solving method?
---
The advanced metaphysical problem solving method given to you here is simple. Do not give energy to what you do not want to experience.
In short, you need to imagine what you want. Close your eyes and find pleasure in visualizing the reality of your desire. Enjoy the process. Build desire. Feel yourself to be there. You are enjoying the ultimate result where all your problems have been solved.
How do I use this advanced, superior approach to solve problems?
---
To use this advanced, superior approach to solve problems you must first believe it is possible. You must be willing to look at the new science and open your mind as physicists are trained to do. Forget all preconceived notions and look at what quantum mechanics has discovered about reality.
FIVE NOBEL PRIZE WINNER'S FINDINGS
This advanced, superior approach to solve problems works because your mind forms matter. This is possible because both thoughts and matter are electromagnetic energy, and your thoughts are connected to everything in the universe through inner channels.
Click above to learn more
This metaphysical problem solving method is based on the principles that the events of your life are a product of your beliefs, thoughts and emotions. To solve a problem, you must therefore change some aspect of your beliefs, thoughts or emotions.
You can solve a problem, therefore, by changing your focus and thoughts around this issue or problem. To do this you must have some understanding of how and why this works. This is because we are brainwashed to think that we have to work or do something to solve a problem, but what we sometimes do when we work on solving a problem is give the problem added life and energy.
Events and thoughts are electromagnetic energy. Either our thinking adds energy to the problem or takes energy away from the problem. Our world is full of problems because people are not aware of the facts and are using the wrong methods to solve problems. Those methods do not work. This superior metaphysical method to solving problems does work. It is actually an approach to life that automatically solves problems in a fun and effortless way that is in harmony with universal principles and how the universe works.
TCM: NEW SCIENCE & EARTH NETWORK
How do I solve the most difficult problems?
---
We too often fail to see that it is our belief that we have a difficult problem that creates a difficult problem.
You solve the most difficult problem by changing your assumptions and visualizing what you are trying to achieve. Assume you do not have a difficult problem or that you have already solved your problem and are enjoying the solution you are after. This is how the mind is meant to solve problems.
I understand that when we are in a desperate situation with a severe problem, we feel we need to do something to work directly on solving the problem. Yet, by focusing on the problem we tend to get upset and at the same time fail to find the solution. The anxiety we create when we think it is a difficult problem is electromagnetic energy that continues to exist. That energy will travel inward and will be added to the energy that represents the problem in pure energy form.
We fail to see that it is our belief that we have a difficult problem that creates a difficult problem.
The primary state of anything is the energy of it created by your beliefs, thoughts and emotions. When we focus on a problem, we add energy to the problem.
When the energy of the problem grows it sends up shoots like a plant but from inner levels of consciousness to physical reality. When we worry about a problem we do so because we are trying to solve the problem, but when we do this, events instead of leaves sprout. We add new elements to the problem.
The energy of negative emotion in particular will add energy to the problems primary state that then gives rise to physical extensions of the problem. The new elements may be an extension of the problem or an actual aggravating event.
How do I solve problems that other people are creating?
---
When other people imposing a problem on us, we should visualize the solution and imagine these people reacting to the resolution as we would want them to do. If they do not respond to our changed thinking, then we will need to release them from our life. If these are parents or people we cannot let go of, then solving the problem may become more complicated because other people create their reality in the same way we do, by their beliefs, thoughts and emotions.
Shared events happen when two or more people agree on something enough to create an event both parties experience. They may believe in the shared event yet interpret it differently than we do. Or there may be a contract or something that keeps us stuck in a situation we do not want.
When four people create an event then four sets of beliefs contribute to its manifestation and determine its nature. If one party is putting out positive energy and the other negative, eventually the positive person will materialize the positive desired event. However, when the other stakeholders are not in agreement about the collective issue or problem, our visualization and affirmations, or with everything we believe, it may more effort or time for us to solve the problem.
MULTI-SITE FEATURE ARTICLES
Why we struggle and fight
---
Our philosophical beliefs create a situation in which we work for what we want because anything good is difficult to achieve. This is false. We think the universe is indifferent at best, and others are competing with us for limited positive possibilities. This is a fundamental misconception that gums-up the workings of the universe that are automatically inclined to solve our problems and create what we want.
45

EASTWOOD: 45-years of research goes into every publication
---
People tend not to understand that if they do nothing but think about what they want that the nature of reality is such that many factors will come into play to help resolve the problem. But no, we have to worry about it and in doing so we go against the universes' friendly intent to help us and hence just make the problem worse.
Einstein warned us about doing this.
You are responsible for the events you experience by the subjective energy you put out.
It is of supreme importance to create a psychological climate conductive to receiving an answer. Our state of mind must be compatible with the solution and not the problem.
To achieve the desirable positive state of mind often requires an effort contrary to what we were taught. The rational method of solving problems tells us to focus on the problem. This approach goes in the other direction. However, depending on the type of problem you may have, you may want to combine approaches, or use one or the other.
In this article I am not generally addressing simple problems that have a simple resolution, like a lost wallet. This advanced problem solving method is highly effective for deeper or ongoing problems. It could be used if you or someone you know is being unfairly tried buy a corrupt government. It is applicable if someone is ill and there is no no known cure. This approach may be used if you are in a ravaged country, if you have lost a job, are threatened by a group of people, are suffering from depression, etc… These kind of problems are typically solved incrementally through a series of developments.
It is the nature of life to be challenged in this way. This is how we develop and learn to direct energy in constructive ways. It is therefore important not to think that you are a failure because of your problems. Quite the contrary, often the inner selves/aspects of advanced souls give themselves complex problems to work on in life.
I say this also because the greater your belief in yourself the better-equipped you are to create the proper mental climate necessary to solve all your problems and thrive in life. I cannot overstate the importance of confidence and the feeling that you are getting it right rather than making a mistake. How you sum up situations is extremely important.
How you sum-up a situation determines what the outcome will be.
45

EASTWOOD
45 years of research goes into every book
What are you going to do to change your life?
---
Often, we do not know what bit of information we need in order to solve a problem. This is why my websites are set up the way they are. When you read through the content you may come across insights that you did not realize you needed in order to solve your problems or achieve your goals.
A broad understanding of universal principles will help you to solve your problems. It needs to be understood that the universe does not operate as we have been programmed to believe it does. At every level the universe accommodates and serves you. Desires automatically manifest when we get out of our own way.
45

EASTWOOD: 45-years of research goes into every publication
MANIFESTING POWER BOOK
---
You do not necessarily need to struggle to find an answer to any given problem. At any time you feel toxic emotion, fear or any other kind of psychological poison, it is may be appropriate to stop what you are doing and nurture yourself or find some comforting activity that will put you in a better state of mind. Because of universal principles, this may be all you need to do in order to eventually reach your goal or solve your problem.
"The First Key," is a great book to begin with to solve the most difficult problems.
45

William Eastwood's 45-years of research brings you everything you ever wanted!
A powerful gift to yourself or others
---
Again, this approach is different than what we were taught. Different methods and priorities need to be applied to resolve difficulties. In this approach to solving complex or difficult problems, the necessity of a positive mind is crucial.
When you are automatically predisposed and comfortable with nonlinear thinking and the principles of holographic projection of only that which your senses project the approach is powerful.
Reality is an emotional manifestation of energy. We must project the emotions we desire in order to bring about those events we desire in any area.
If you are focused on solving the problem, working or struggling in some way you think is necessary to resolve the problem, yet you feel negative emotions, you must stop what you are doing and focus and shifting yourself to a positive emotional state.
In many cases a person's problem is the assumption that there is a problem and the constant search for the cause of the problem in childhood or in the outside world (time-space). The assumption that there is a problem is creating the problem, and nothing is created in time-space. Everything is created on inner levels, and so that is where you must concentrate to solve any difficult problem.
People will at times seek out psychics to tell them the future when they are determining the outcome by what they believe and assume. The outcome is whatever you decide it's going to be.
When I am presented with a problem, I always remind myself that I choose the outcome by my assumptions. Be it a desirable outcome or an unwanted outcome, the choice is mine.
Money and positive events are composed of and created by your own energy. Anything you desire must be created by means of deposit. Every positive thought and emotions is a deposit into an inner energy bank. Even protecting your account is a factor of deposit.
An affirmation is a deposit.
Affirmations = success, money and protection
---
More is achieved with the mind than we generally realize. In an interactive universe it is necessary to have the proper focus, beliefs and intent. How is this achieved?
I have developed the habit of looking at my affirmations during the day and at night. This is the healthiest habit I have developed. At any time I feel negative thoughts coming on, I can click the affirmation page icon on the screen of my phone and read the list I have posted for that day. I have four sites I can look at to find the most effective affirmation.
Often, I will read only the affirmation that is relevant or has the greatest impact at the time. At other times it takes only a second to remind my mind of my preferred thoughts and emotions.
Use what you have. Use affirmations to redirect your mind and make deposits.
If you have a phone, you can do this at any time, even at work. If your employer does not allow phones, you can ask them to allow access to my affirmation page for the benefits it will offer everyone. You can even affirm that you will be given the opportunity to do so.
Your thoughts should be thought of as tools to achieve any goal. People see time in a routine job, or waiting in a line as down-time, but these moments are your greatest opportunities to create what you want in life.
Employing affirmations in a line can bring in more money. Using them at work, for example, can raise employee morale and productivity, circumvent conflicts and help everyone to focus in a positive direction and make more money as a result.
Belief, expectation, faith, assumption and wishes are all energy that manifest, yet these are all a product of thought. There is nothing that cannot be created with affirmations.
Is there something you want? The proper affirmation can immediately create in on an inner level, and another affirmation can propel it into physical form.
There is no reason on earth for anyone to be depressed. The reason why we have depressed people and mental illness in this world is because we have a dysfunctional psychology because everything we have been taught is wrong!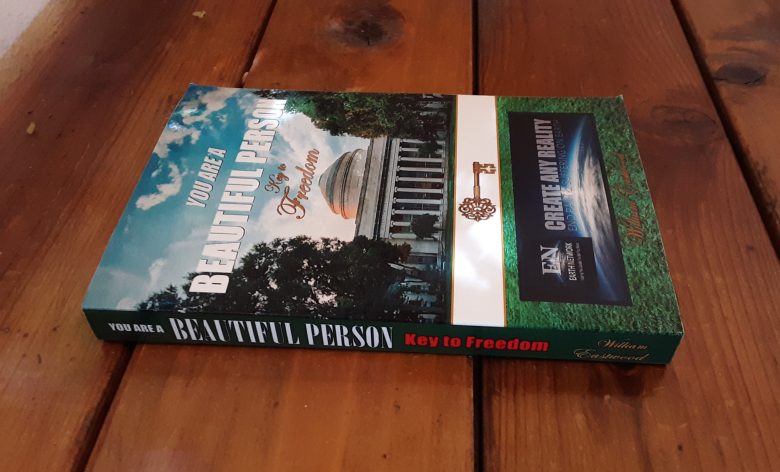 "Because everything in life begins with the mind, we rarely get what we want out of life because of this backward use of our mind and thought process.
"As if this is not enough, we are excessive in our physical actions, perhaps working two jobs. We become exhausted and lack the energy and time we need to create what we want in life!
"You must instead deny your problems the energy of your attention that keeps them going. Do not think you are incompetent, but affirm you are using your mind correctly."
It is possible to develop a nonreactive mind. This is a mind that is centered on the ideal picture of what you want your life or a situation to be. When the mind cannot be buffeted around by what is going on in the physical world you have power and control over events.
In some cases, a feeling of intense joy or thankfulness for having found resolution generated in advance of resolution can result in an immediate resolution. Your level of confidence in yourself and these principles is going to help a lot to get this level of effectiveness.
This process can ultimately dissolve the entire problem in miraculous ways. There are many ways to do this.
By using affirmations to mentally suggest that the problem is not as bad as it seems you withdraw negative energy that upholds negative events. Your assumptions about the severity and nature of the problem are a form of self-fulfilling prophecy.
Everything you believe, think and feel about any situation affects the situation on an energy level.
.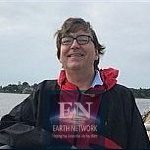 "You probably know that a placebo is a sugar pill. If you are given a sugar pill and are told it will help you, it will.
"If it is not the sugar that manifests healing in the body what is it?
"By admitting that placebos work, the medical establishment recognizes the power of a single or limited thought process to heal and cure.
"But every single belief, thought and emotion has a placebo or nocebo effect."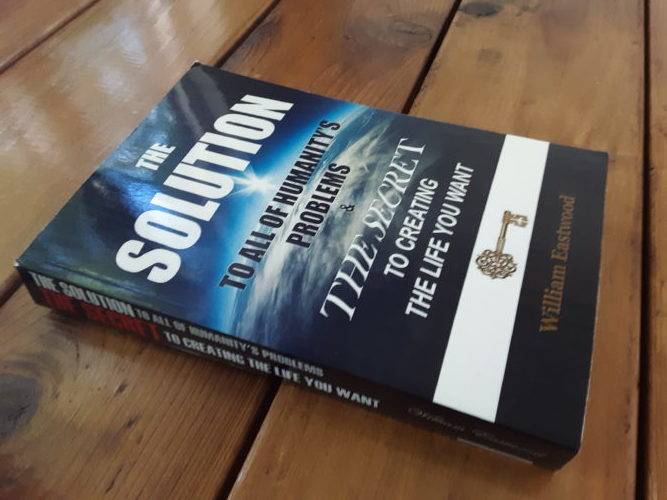 Click above to learn more
The First Key in paperback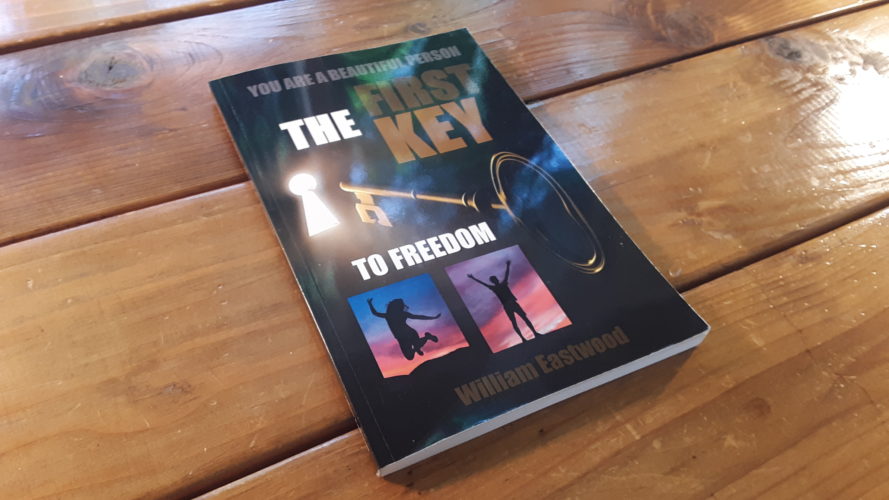 Never face reality
---
Your life is not a concrete, immovable thing. It may feel that way because you cannot change it except by your thoughts. What you see around you cannot be changed through physical force. The old status quo will just bounce back, and your patterns will repeat.
You station in life, the opportunities or disasters that come your way are a result of your subjective activity. If you change your thinking you will change your life. There is no other way to make changes in your life.
Has anyone ever told you that you must face reality? When you are afraid, is that kind of thought what you fall back too?
The statement that you must "face reality" is the perfect embodiment of myth. This statement clarifies the new paradigm by stating what it is NOT. We were taught to think of the world as a kind of immovable concrete reality exiting independent of us. It is not.
What you see around you, your circumstances and opportunities are a projection of how you have been directing your energy. Your environment and station in life is malleable and a reflection of your thoughts and emotions.
What you assume to be true appears on the stage of life.
If you think that reality as a kind of immovable concrete thing of great weight, then that is what it will be. You may think your job is one of great struggle and responsibility. Then you are trapped by being forced to live within the heavy and sufferable context you are creating.
if you see reality as past generations did through the lens of myth then you will see yourself as a victim. If, on the other hand, you understand and accept the new view of reality being a projection of your assumptions, then you can let go of the attitudes of previous generations. You can then use your thoughts as an artist uses paints to shape your projection into a masterpiece.
When you advance further, you notice that your opportunities include only that which you have brought about through your assumptions, focus and emotions. Your free will is a factor of past thoughts and emotions because nothing is created in physical reality. A raise, for example, is a product of many past thoughts and emotions. It is not something that exists independently as a reality you have simply come in contact with because of your good luck or whatever.
I impel you to look at life as an artist looks at a painting he or she is creating. You are creating it and you are a good, deserving and competent artist. Follow your bliss and passions and create the best possible reality with joy and excitement.
Keep your energy high through seeing the positive in everything and the opportunities you have and progress you are making.
You are a creator.
Probabilities are infinite and a miracle to behold.
The content above is taken from my new manifesting book.
45

EASTWOOD: 45-years of research goes into every publication
MANIFESTING POWER BOOK
---
Free articles are available for those who cannot afford a book.
Four FREE Earth Network websites and over 100 articles
Understanding will change the world as we know it. The advanced metaphysical problem solving method is a result of a 45-year study and the latest and most advanced scientific paradigm in the world today.
SOME OF OUR MANY ARTICLES & BOOKS
45

years of research has been put into a collection of powerful world-changing books that show you how to use Internal Science to create what you want in life.
"I WILL TELL YOU HOW YOU CAN CREATE ANYTHING YOU WANT"
---
"There are ways to use this science to make money. Wealth and personal safety are easy. I owned three large historic homes on the coast of Maine in 1985, at age 22, because this philosophy WORKS LIKE MAGIC!"
The secrets in all my books can be used to achieve any goal, no matter what it is. Every book is loaded with tips, secrets and insights that will help you to manifest your goals and dreams. Nothing is a higher priority than your own self and life. The path to your dreams is right here.
"I left orthodoxy and the allure of prestigious acclaim to align myself with the ordinary man, woman and child."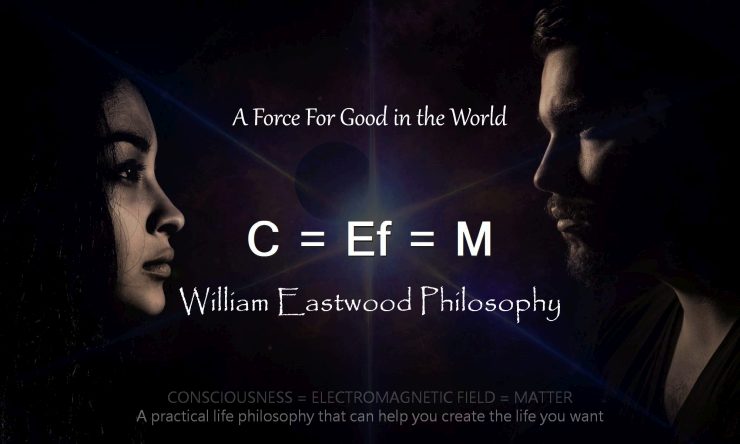 The First Key by William Eastwood
---
Get the single-most important key to liberate yourself from all limitations. At $3.99, this is your best option to test "a philosophy that works like magic" without spending a lot of money.
This great book is also loaded with simple, easy to understand, often uncommon practical insights. Open to any page, read a few lines, and that's all you need to do to transform your day. Apply the overall philosophy and you can create miracles! Imagine a life in which you can do anything you want because you are no longer hindered in any way whatsoever.
Eastwood also designed this book to be a gift to help people. If you are an altruistic person and want to help someone, rather than sending those you know a holiday card, give them a gift. Send them this book instead. Send it to any lucky person as a Christmas gift, or on any holiday, birthday or day you want to be made special and memorable forever. You may just change the life of anyone you send it to.
PUBLIC VALIDATION
The science at universities like MIT is being discovered.
Even NOVA and PBS recognize the beginnings of a new science.
NOVA CPTV: Matter is a State of Consciousness
45

45 years of research brings you...
MANY PROBLEMS,

ONE SOLUTION
Create the life you want with a book that can solve all problems, both public and private
---
William Eastwood gives us a simple solution to a lot of big problems. He has been studying the application of internal science to solve personal and global problems for over 45 years. Internal science tells us that we create the external world internally. So, what needs to change?
The solution to world problems.
The answers you are looking for.
The beliefs and models that need to be changed.
45

45-years of research
The first thing you should be asking yourself every morning is, "How do I make this the best day possible?"
Program for success just by listening to this audio book as you fall asleep!
---
Based on the advanced scientific paradigm of Albert Einstein's colleague, David Bohm and "The Solution to All of Humanity's Problems..."
This book manifests YOUR PURPOSE and YOUR DREAMS by providing a space for you to visualize what you want in life within a guided meditation. This audio book provides all the affirmations and guidance on the Earth Network websites for accelerated manifesting combined with accelerated learning. This book clears your mind of all the invisible barriers to success that you may not even be aware of that are a product of the physicalism thinking we learned growing up.
Visualize what you want in life while listening to this audio book. The narrator Scott Eastwood did, and his band, Carbon Red, is headed for the number one position on the charts.
New release on Audible, studio produced.
Also available in eBook format
---
The eBook is the same book. It also can be read aloud to you with most programs and apps.
"How Do I Make This the Best Day Possible? Manifest While You Sleep."
45

Socrates was made to drink poison, Galileo was almost tortured by the church.... Eastwood overcame seemingly impossible odds to make 45 years of research available to you
I created a bold and daring goal of changing the world, and when I created a company to fulfill my vision, reality shifted
---
Say thanks
---
Say thanks with a book order so that I can continue to bring this information to you.

"If you do good things, good things will happen to you."
— William Eastwood quote at age seven.
"When you buy a book here you are doing a good thing because all proceeds are used to help people struggling in over 170 countries. Our clients who do not have any money to buy books rely on you to fund this website through book purchases."
— William Eastwood
By purchasing through Lulu.com (above) you get these books DIRECTLY FROM THE MANUFACTURER and cut out the middleman! — most reliable source — fastest delivery — lowest price.
Holographic reality: Events are a projection of your mind. ThoughtsCreateMatter.com
A new science and philosophy of life. ThoughtsCreateMatter.com
Exactly how thoughts create reality. MindFormsMatter.com
The world is your creation; you can have anything you want.  MindOverMatterPower.com
Secret Wisdom Books by William Eastwood. Lulu.com
Advanced Metaphysical Problem Solving Method: A New Superior Approach 
© Copyright 2021, 2022, By: William Eastwood.
Primary article concludes here.
William Eastwood is an international political influencer
A self-made author of over 20 books.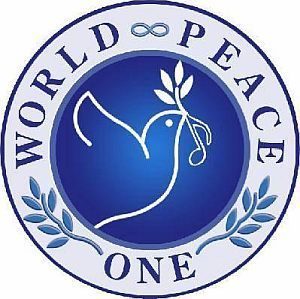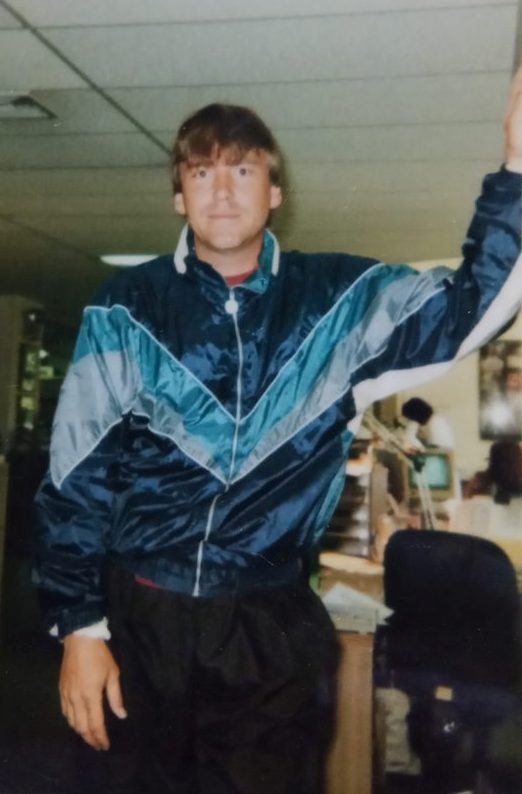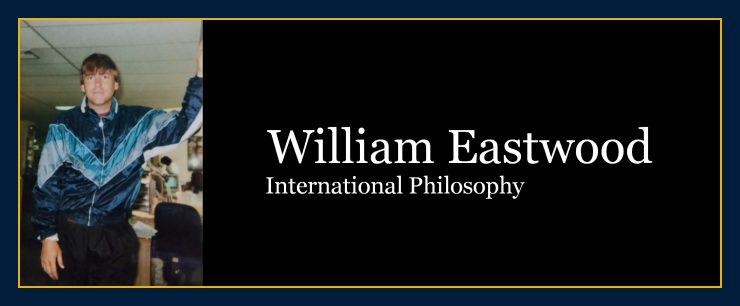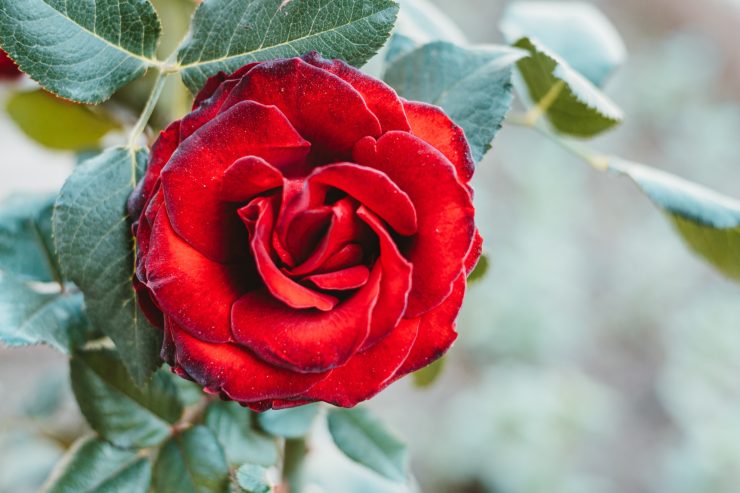 The full time-line and history of William Eastwood and his work
---
This is the most complete account on all five websites.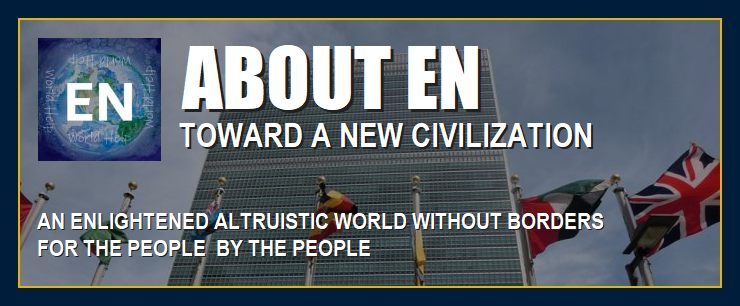 There are a lot of things that traditional science cannot explain that can be understood through the lens of Internal Science.
My literary agent in New York says that most people in the world today are unintelligent, and that only a sliver of intellectuals and professors are capable of understanding. I beg to differ. I explain Internal Science in ways people can understand.
Science that confirms personal spiritual experiences
---
Bohm and Eastwood both give us a paradigm that eliminates contradictions between science and personal human experience.
Our traditional science tells us that a person's purpose is no more than to procreate to ensure the survival of our species — but many people have spiritual experiences that reveal there is far more meaning and purpose to a person's life — interpreted through their belief system.
Bohm's / Eastwood's paradigm says we have an inner reality that forms this world and thus can include personal spiritual experiences and the possibility of thoughts creating reality — experiences which when interpreted through Bohm's science would make perfect sense.
Physicist David Bohm, — who Albert Einstein called "a kindred spirit," and whose Ph.D. thesis — being top secret and classified — was awarded at the University of California at Berkeley by none other than Robert Oppenheimer — tells us that our reality is a holographic projection of the mind.
Bohm's science suggests an inner source reality, and the possibility of a multidimensional framework of existence in which our reality is grounded and created.
"Americans and people in all nations need to wake up from their sleep."
— William Eastwood
Internal Science can unify the world against common threats, and it can protect us, but we must use it.
The United States Constitution is the best in the world. It was the first to set a new precedent by determining in law that all people in one nation are equal. The Altruism Code expands that concept to include all nations and codifies that principle.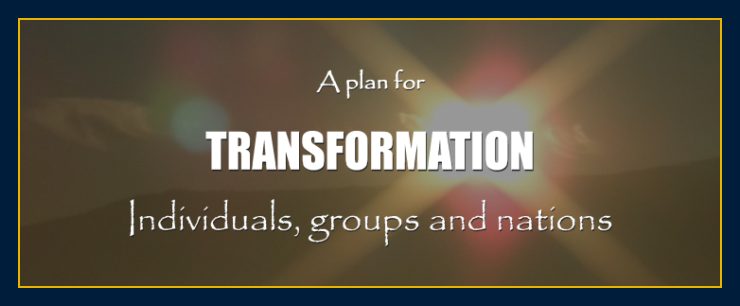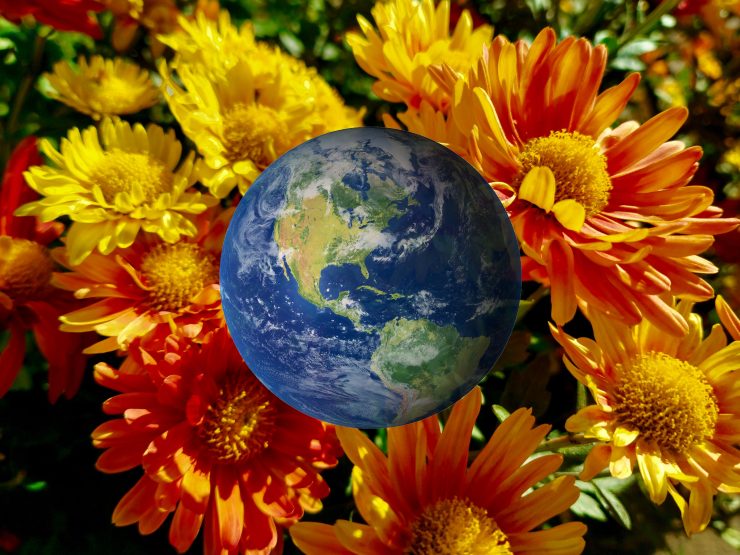 ---
Categories: How do I solve problems using metaphysics? what is a new and superior approach to solving problems?  We have it and are giving it to the world to advance humanity. Click on our site and books to learn more.
Advanced Metaphysical Problem Solving Method: A New Superior Approach 
By using affirmations to mentally suggest that the problem is not as bad as it seems you withdraw negative energy that upholds negative events. Your assumptions about the severity and nature of the problem are a form of self-fulfilling prophecy.
The new and advanced metaphysical problem solving method is an advanced and superior approach to solve problems.
Everything you believe, think and feel about any situation affects the situation on an energy level.
.
If you consistently project the right thoughts and attitude in regard to a problem, you will alter the problem. Over a period of time you can reduce its energy and stop its forward momentum.
The concepts conveyed in this website are within these books.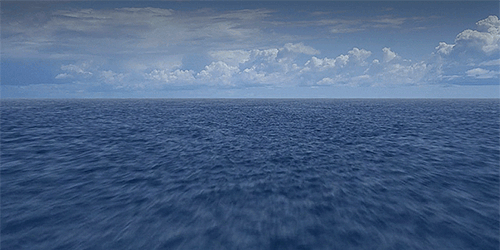 www.MindFormsMatter.com