---
Eastwood worked for a Yale University professor on a secret invention at a private research and development facility at age 13. "My study and 45 years of research shows that intensity, conditions and other factors determine when your thoughts become matter."
Does Consciousness Create Reality?
How Do My Thoughts Create Matter?
---
Does consciousness create reality?
How do my thoughts create matter?
Does mind form matter on a subconscious level?
I will answer these questions now.
Does mind form matter?
---
Yes, mind forms matter. There is a definite process by which the consciousness in your own mind creates your physical reality and everything that happens to you.
Thoughts are fields of energy that form matter. We have built a civilization on the division between mind and matter, yet both are the same — consciousness and matter are both composed of electromagnetic fields.
Thoughts combine with similar thoughts and transform themselves into probable events which contain the impetus and pattern necessary to evolve into the complexity of matter.
You project your own psychological energy out to form the physical world.
Ideas and emotions are energy that coalesce as events and objects.
Your life is a learning experience you chose in order to learn how to project energy.
Your life situation gives you clarity as to what you are projecting psychologically.
You are in your own hologram.
Click above to learn more
Does mind form matter on a subconscious level?
---
Yes, mind forms matter on a level below the subconscious. Because energy cannot be destroyed, your thoughts continue to exist and fall down to lower levels of the mind where they begin the process of forming into matter and components of future events.
The electromagnetic energy of a thought will transform, evolve and combine with similar energy on deep inner levels of consciousness. The formation of probabilities begins to show realistic possibilities. Trial runs of probable events are checked by the inner mind. The effects of probable actions are weighed in light of almost unlimited inner knowledge and then the most desirable probabilities are chosen. When conditions permit, and when the conscious mind makes a decision, the chosen probability is manifested into a sequence of events. The whole process just described happens in a flash.
At any point in time the beliefs, thoughts and emotions of the conscious mind can alter probabilities available for manifestation, resulting in a different set of events manifesting.
Scroll down or use the table of contents to continue reading the article.
What is Internal Science and how can it help me?
---
Internal Science-by-William Eastwood, is a more accurate and complete paradigm of reality. Working for a Yale University professor at age 13 and studying holographic reality to help people achieve their goals and solve world problems for over 45 years, Eastwood is now the author of over 20 books and 100's of free articles based on Internal Science.
Albert Einstein's friend and colleague, physicist David Bohm, introduced the science and Eastwood translates it into simple terms to show us how we can create whatever we want in life.
Reality is a projection—Internal Science—the right science
---
Physicist David Bohm, — who Albert Einstein called "a kindred spirit," and whose Ph.D. thesis — being top secret and classified — was awarded at the University of California at Berkeley by none other than Robert Oppenheimer — tells us that our physical reality is a holographic projection of the brain and five senses.
How you are creating a three-dimensional movie—your life
---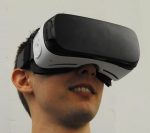 Imagine that in your living room you put on a holographic headset. At the click of a switch, you seem to no longer be in your living room.
Your senses are now telling you that you are actually on a tropical beach. As you reach down to touch the imaginary sand, sensor pads in gloves you are wearing give the sensation of pressure on your fingers.
This is an analogy to explain the purpose of your body and brain. Your body and brain are like a holographic headset that allows you to perceive a 3D movie you call your life.
Article resumes.
Can and do my thoughts create matter?
---
Yes, your thoughts can and do create matter. A thought contains an algorithm that determines its subsequent development. A thought continues to exist after it is thought. A thought will fall down into the subconscious and will evolve as it does so. At a level below the subconscious your thoughts will combine with similar thoughts and repel dissimilar thoughts.
Your thoughts will form pre-matter groupings that in later stages become trial runs of probable events. Millions of computations flash before the inner mind until the right outcome is ascertained.
Manifestation only occurs when conditions permit and the conscious self makes a decision. The final decision activates the probable events that have been decided on. Those wave-like probabilities then "collapse" into a particle state according to precise laws of physics.
All of this would be obvious and out in the open had mechanistic science previously not refused to consider the possibility. What science has said, society has followed.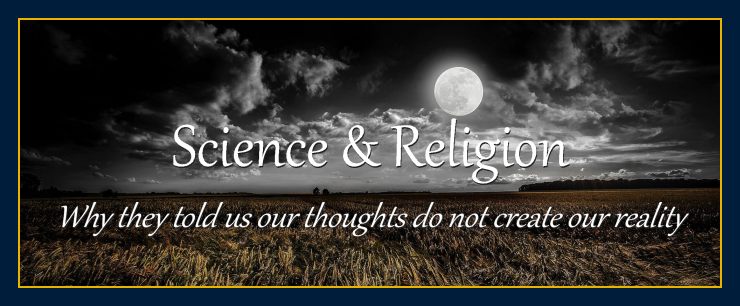 Your thoughts may seem to vanish after you think them because when we are very young, we are conditioned not to follow them to a level below the subconscious. A thought is electromagnetic energy, however, that continues to exist.
Scroll down or use the table of contents to continue reading the article.
Why is Eastwood someone we should listen to?
---
Is it because he worked for a Yale professor in a research and development facility on a mysterious invention at age 13 — a modern version of an astrolabe accurate enough to be used by surveyors?
Not necessarily. But it does make you wonder what this kind of person wants to tell you after 45 years of research into the holographic nature of the universe — a study some people do not want you to read.
There is something in this book that undermines the official picture of science for the past three centuries. But that's not what bothered certain government agents. There is only one parallel in history.
"People who go around learning on their own often turn out to be pretty interesting themselves." — Carolyn Battista, 1979 interview of Eastwood at age 16.
Article resumes.
How do my thoughts create matter?
---
Your thoughts create matter on deep inner levels of consciousness. You can understand how your thoughts create matter when you follow your thoughts after you think them while realizing that energy cannot be destroyed.
As you close your eyes and follow a thought you will see the first stage of the process by which thoughts create additional thoughts, gather energy and move toward more advanced stages that will later create matter.
There is an physics algorithm and definite process whereby your thoughts flow inward and form a kaleidoscope of images that obey an emotionally-associative process. Similar memories and associations in various levels of your mind combine according to similarities of emotional quality and repel according to dissimilarities. A hateful thought, for example, will not give rise to joyful memories and images in your imagination.
These inner structures are composed of pure consciousness. Thought and consciousness does not immediately turn into matter but mixes and proliferates on inner levels of consciousness within your inner psyche according to the patterns you have established through your dominant thought habits and attitudes toward yourself and your life.
These main images of yourself tend to dictate the direction of consciousness energy flow and whether or not it will gather enough energy to coalesce into a physical event when conditions allow it to do so. If you are feeling cold all the time in the state of Alaska, for example, and have a low-energy thought of palm trees, the energy is not sufficient and opportunity to manifest is low. As a result, these thoughts will bide their time and wait until more emotionally-similar type of "warm climate thoughts" are added to the initial set of thoughts now incubating in and below the subconscious.
Each conscious thought either increases the probability of a particular manifestation of consciousness or decreases the probability of physical occurrence.
If you suddenly resolve that you are going to leave Alaska and willfully determine to acquire the means to do so, then those thoughts will receive a huge burst of energy. Inner images and memories will then be activated, and if you close your eyes you will see this process as memories of palm trees and past experiences you may have had surging from lower levels to higher levels of consciousness.
The energy within the whole self is now moving toward a new set of probabilities and this is felt by you as being "motivation" to go south or take certain actions that will further increase the probabilities of manifestation.
These thoughts and images you feel and / or see just below consciousness become like keywords in a super-computer in that they activate dormant energy and possibilities (probabilities) you may have considered in the past. These rapidly evolving thoughts "work-out" the means of manifestation for you and provide logical paths to follow that can lead to a journey to an area where there are palm trees or emotionally similar experiences. But you must listen to those inner structures through intuition, and logically assess and act on them as you deem appropriate.
The actual mechanics and work of creating events, however, occurs deep within and is achieved for you. You only need to go through the door when it opens, so to speak.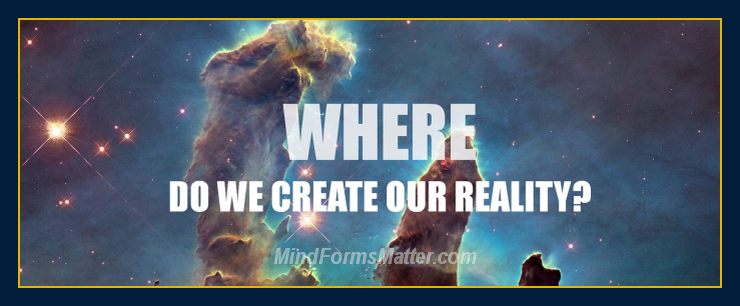 The thoughts and emotions themselves have their own propulsion and this activates an inner algorithm that allows for a holographic projection of energy. Your environment is a holographic projection that is composed of solidified energy (consciousness). This projection will change as new patterns of thought energy interacts with logical available avenues of actions that would lead to what you are thinking about as being an actual experienced reality. This may simply be experienced as a logical change of plans on your part and movement in new directions.
The process is so smooth and sophisticated that we tend to activate probabilities (possible actions we can take) without any thought given to the inner processes and inner work necessary for us to take any action or achieve any goal in the first place. By paying attention to how your thoughts do form pre-matter (probabilities) then matter and reality (by holographically becoming an experience projected by your five senses) you learn that the process is logical, scientific and believable.
As you work toward your goal of going south, that inner body of energy and associated images is able to activate probabilities of moving to the tropics. These probabilities gather energy and begin to occur in a logical way as your mind directs the process of manifestation in incremental steps. You may feel the desire to buy tickets, for example, or summer clothing as you get closer to your departure date.
The inner body of probabilities is changed by each thought you have. Inner energy is alive and does your will, directing you through intuition.  Inner energy and the work done by it on inner levels will help to guide and create the events that will allow you to successfully manifest your original thought, intent and warm images of palm trees.
The entire process, from the first thought of palm trees to contemplation of moving from Alaska to the tropics, however, is extensive an ongoing. Success requires energy moving in that direction as well as the opportunity to move. However, opportunities are actually created if emotional energy and confidence is high.
For sufficient energy to manifest a new projection, additional thoughts on the subject, intent and emotional energy would be normally required. The experience you are having while in Alaska are built up and well established.
The energy flow into established events that you will change is like a train. The inner flow of energy into matter holds great momentum (an object in motion tends to stay in motion) thus keeping you from changing direction on a whim.
To change this flow and momentum away from additional experiences in Alaska, your conscious mind must believe it is possible to go south and be willing to work with the inner process by following intuition, logic and moving in the direction desired with the expectation of realizing the goal.
Scroll down or use the table of contents to continue reading the article.
EASTWOOD
Events are a projection of your mind and five senses
Eastwood takes power away from those who hold it over others and invests the common man with power and control over his destiny. Get it now and your life will change forever!
"Your environment is a projection of the mind that you control. You can create anything you want in life."
— William Eastwood.
Why is Eastwood someone we should listen to?
---
"I knew that the Universe was a projection of the mind at age 12 and that External Science was misleading us all. I was upset by the flawed nature and negativity of external science, and so I created Internal Science, a more accurate paradigm of reality.
"Infinite wisdom is within your own consciousness and is trying to get your attention. Don't let your education interfere with your learning."
— William Eastwood.
"Science belongs to everyone, and so rather than use the complex terminology of the scientific elite, I aligned with every man, woman and child to make the truth accessible and helpful to everyone. The world is in a dangerous trance, and "The Holographic Universe — Journey Out of the Illusion," breaks that trance and reveals the greatest news story ever, that should have happened but didn't.
"At 12, I left the academic community in order to be intelligent. I left the allure of acclaim to be my authentic self — a humanitarian assisting everyone everywhere with World Help."
Article resumes.
---
Consciousness arises as matter in the Zero Point Field (ZPF).
---
Does consciousness
create reality?
Where & how do
thoughts create matter?
The m

agic power

is yours.
Learn how to use it.
Use accurate metaphysics.
Create the life
you only dreamed
about.
At deeper levels of consciousness thoughts evolve into events
---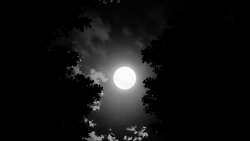 Within and below the subconscious, thoughts will group together according to their similarities and associative patterns. Positive thoughts tend to combine and cleave to similarly positive ideas. These form favorable patterns of images and ideas that work to your advantage.
From these structures you form dreams, some of which are previews of probable events you are considering.
Scroll down or use the table of contents to continue reading the article.
MULTI-SITE

FREE

FEATURE ARTICLES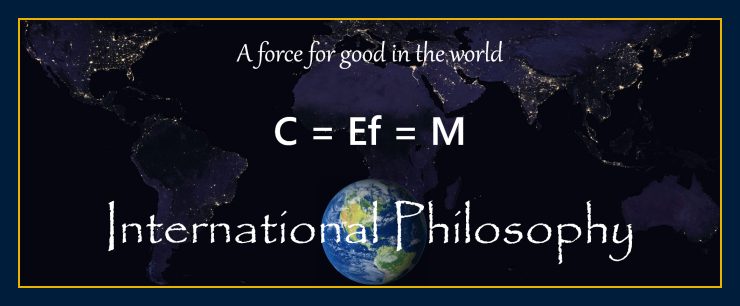 Is there an easy answer to your problems and easy way to manifest your dreams?
---

Wouldn't it be nice if there was a kind of magical solution to all your problems? There is, and I am not pitching a religion or cult.
If you seek love, money, freedom, or something very vital and important, you can have what you want. This is a truly amazing way to create the best possible reality for yourself and others!
Article resumes.
How does my mind form matter and reality?
---
Thoughts or emotions may simply color an event, or they may eventually create an entirely new event. The process has not been studied by science and happens in an area we cannot reach with scientific instruments.
When we "go to sleep" to our normal daytime conscious focus we "come awake" to our inner reality. The innermost mind is not in the subconscious, but is below it. The inner self/superconscious mind is like the conscious mind but sharper and more knowledgeable. At the deepest levels we merge with it and consciously decide which probable events we wish to experience.
The deepest area can be compared to a Hollywood movie studio in that it is an area where events are created. Some aspects of manifestation are automatic following laws of physics, and some aspects are directed. 
At a deep inner level, you initiate, project and control what happens like a producer, transforming energy into objects and events. As you awaken you rise through several levels. At each threshold you forget where you were as you enter into a new level. Once you are fully conscious you have forgotten all of this.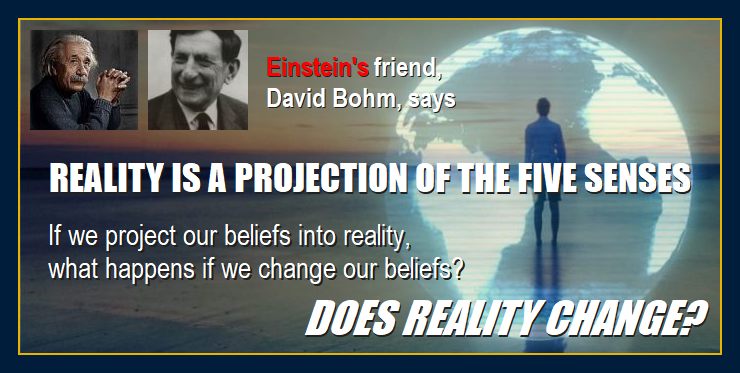 FREE

ARTICLES ON OUR 5 SITES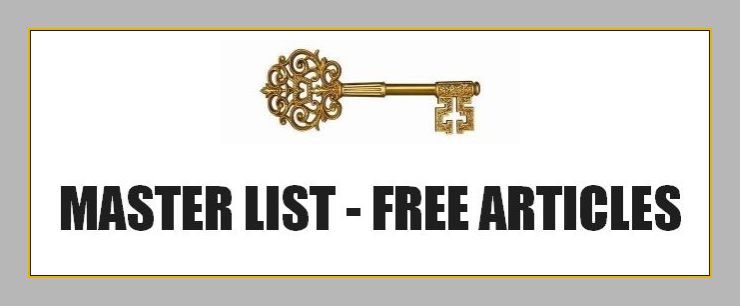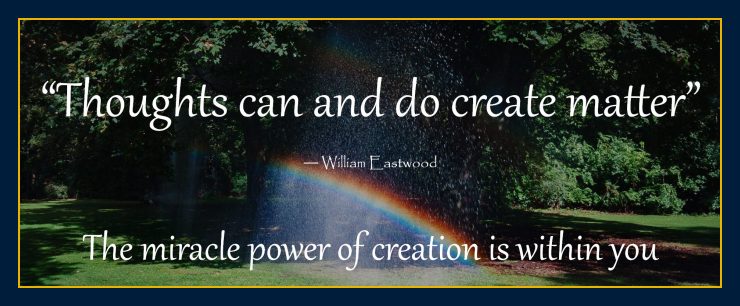 Contrary to popular opinion, other people cannot control what you create. The universe does not work that way. There is nothing in the physical world that it can stop your thoughts from manifesting.
What you focus on you create. When you think about your future, always imagine the best possible outcomes in all areas.
All knowledge is holographically coded within every unit of consciousness. You currently have unlimited knowledge within you, but perhaps lack guidance to unlock it. I can get you started on an advanced path in life by providing you with a key to unlock your inner wisdom and unlimited potential.
SOME OF OUR MANY ARTICLES & BOOKS
Holographic reality: Events are a projection of your mind. ThoughtsCreateMatter.com
A new science and philosophy of life. ThoughtsCreateMatter.com
Exactly how thoughts create reality. MindFormsMatter.com
The world is your creation; you can have anything you want.  MindOverMatterPower.com
Secret Wisdom Books by William Eastwood. Lulu.com
Get all this information directly from the source — Earth Network books
45

EASTWOOD
45 years of research goes into every book
---
The purpose of Earth Network books and our free advice, is to provide you with all you need to know to be successful in all areas—in intellectual and spiritual knowledge, business, finance, health, love and relationships.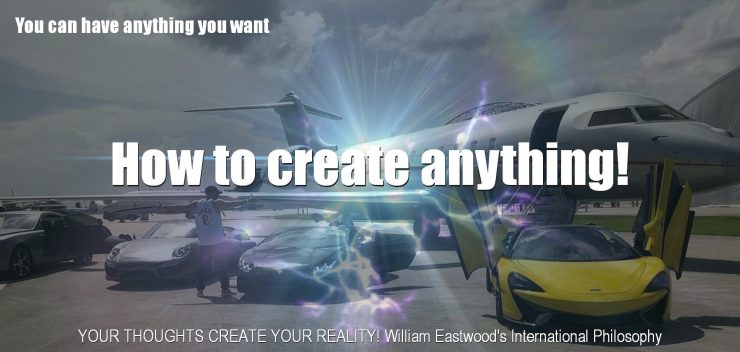 Say thanks
---
Say thanks with a book order so that I can continue to bring this information to you.

"If you do good things, good things will happen to you."
(Like finding a treasure at the exact moment he made that statement at age seven?)
By purchasing through Lulu.com (above) you get these books DIRECTLY FROM THE MANUFACTURER and cut out the middleman! — most reliable source — fastest delivery — lowest price.
Thank You

I thank everyone that has made contributions, and those who have purchased books. I would not have been able to do it without you!
Does Consciousness Create Reality? How Do My Thoughts Create Matter?
---
Copyright © 2019, 2020, 2021, 2022, 2023, By: William Eastwood.
Primary article concludes here.
---
Categories: Does consciousness create reality? Do my thoughts create matter? Can thoughts create matter? How to develop intuition. Consciousness creates matter & your mind creates your reality. Do thoughts create & influence matter & reality? Does my mind & thoughts create matter, events and reality? Where does consciousness create reality? Is consciousness, matter, thoughts & reality the same thing? Click on our site to find out more.
Your thoughts create your reality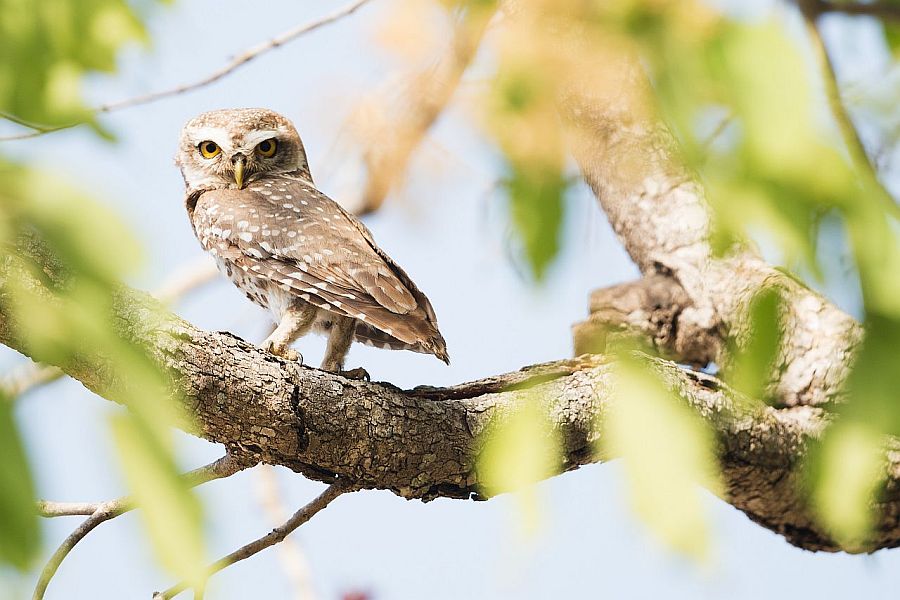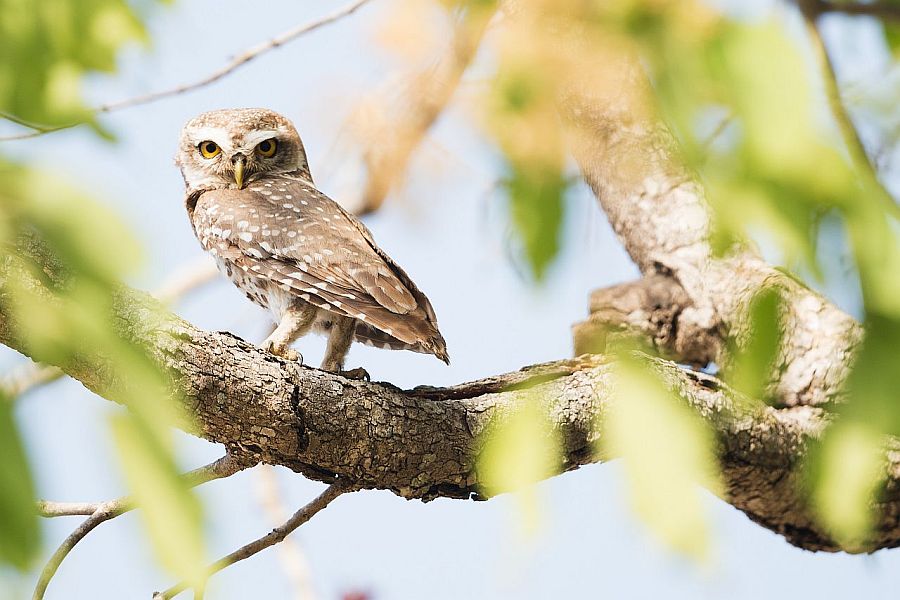 Consciousness Creates Reality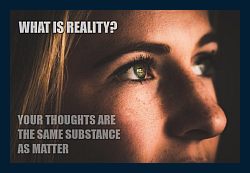 Consciousness creates reality because reality is consciousness. Consciousness is now considered  a state of matter, like a liquid, gas, or solid, as you will find out if you do a Google search on the subject.
Does Consciousness Create Reality? How Do My Thoughts Create Matter?
---
Some aspects of manifestation are automatic following laws of physics, and some aspects are directed.  At a deep inner level you initiate, project and control what happens like a producer, transforming energy into objects and events.