---
The author of this article, William Eastwood, worked for a Yale University professor on a secret invention at a private research and development facility at age 13. This is documented in the public record.
Eastwood's 45 year study / 25 books reveal that intensity, conditions and other factors determine when your thoughts are projected into events. He has a daily post to help you create the life you desire.
Why Science & Religion Told Us Our Thoughts Do Not Create Our Reality
---
Why did science and religion tell us that our thoughts do not create our reality?
I will answer this question now.
Why did science and religion tell us that our thoughts do not create our reality?
---
Why did science and religion tell us that our thoughts do not create our reality?
Science told us that our thoughts do not create our reality because early scientific instruments could not measure consciousness. The scientific method net can catch and validate physical evidence, but not so much subjective evidence.
The scientific method has worked well to validate physical aspects of the universe with physical devices.
As scientific instruments advanced, the findings of quantum mechanics disproved physicalism and classic physics. But it was too late for the establishment to reverse course. Science as a whole had already settled on a physicalism. Thoughts were considered nothing but insignificant discharges from the brain.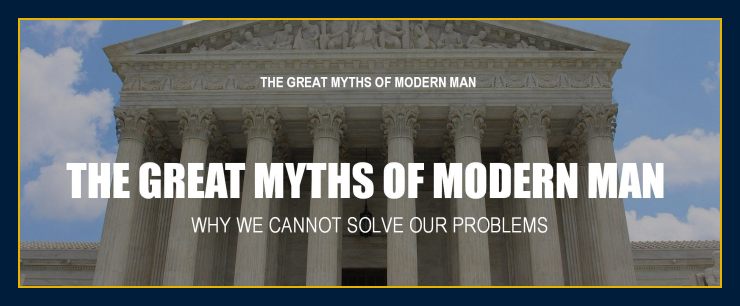 Because of the perceived authority of the scientific establishment, the world accepted physicalism. A latticework of theories regarding every conceivable subject quickly grew from the premise of a material substructure made out of solid bits of matter.
Only later was it found out that solid bits of matter did not even exist.
The view of a particle universe is hard to reject because we experience the world as being solid. Our senses lie, however, as David Bohm reveals.
Einstein's friend
---

Einstein's friend, David Bohm indicates that we exist as a [individualized] portion of one unbroken energy movement. Information in the inner implicate order, Bohm says, determines what manifests in the outer physical world or what he calls the explicate order.
Consciousness is the information in the wave that determines what manifests, and we control the process.
Affirmations determine outcomes. Bohm believed that humans can create synchronistic events.
The scientific paradigm that is accurate is supported by a recent discovery in physics and in the excerpt below on the holographic theory of consciousness.
This extensive article by William Eastwood continues below.
EINSTEIN, BOHM & THE HOLOGRAPHIC UNIVERSE
---
According to Albert Einstein's colleague David Bohm, the mind projects the events we then perceive. Had Albert Einstein been successful defending Bohm in 1949, "the holographic theory of consciousness" may have replaced physicalism as our world's accepted science. (Documentation Princeton University.)
The inevitable paradigm-shift in mainstream science has begun.
The holographic theory of consciousness
---
The holographic theory of consciousness is largely based on the science of David Bohm. While the scientific method is reductionist and dissects to understand, Bohm's science is holistic, thus allowing Bohm's Internal Science to understand consciousness and External Science to fail to understand.
The holographic theory of consciousness says that the information in the whole is contained in each of its parts.
Electromagnetic waves have an infinite information storage capacity. When waves interact it is called interference and the original information from each wave in an interference pattern survives and can be extracted from each wave and read regardless.
Based on this view, the brain is understood to be a transmitter and receiver of information. The brain is a bioelectrical organism. The brain draws from the electromagnetic interference patterns that exist around us at all times. The brain thus draws from all information and adds new information to the whole.
Information is not stored in the brain, it is stored in the electromagnetic fields around us. Your thoughts, emotions and memories are not dependent on the existence of the brain. You exist as an individualized portion of the entire universe of information or what Bohm called the holomovement.
Your consciousness is a portion of the total electromagnetic field of the entire multidimensional universe.
Scattered thoughts display incoherence, meaning they go off in all directions from their point of origin, whereas focused thoughts are coherent like laser light. Focusing beliefs, thoughts and emotions is thus the key to personal power and the ability to both pick up information intuitively and manifest goals physically.
The brain, Bohm says, "may act like an antenna" to pick up information from the entire field of information of the universe.
Bohm says that if the mind is preoccupied with outer levels of reality, it is less able to pick up subtle information from the electromagnetic field. To pick up information from any source requires tuning to the frequency of the information sought.
The heart and body must be in coherence with the information of the subtle energies sought in order to experience profound intuition and identification.
To increase your bioelectrical sensitivity requires focusing and tuning the mind.
Bohm indicates that the "explicate order" (physical reality) is a projection from the "implicate order" (an inner reality of information) which underlies everything. Information guides the process by which matter is organized as the forms we then perceive. The collapsing wave function enters in, thus introducing the role human consciousness plays in the formation of the universe. Without an observer there is "only" electromagnetic energy containing information (consciousness).
Internal Science and International Philosophy adds its own unique perspective in a way that makes sense of Bohm's holographic universe.
"Inner nonphysical probable events are selected according to our beliefs, thoughts and emotions and thereby projected and experienced as being physical by our five senses. My books and articles explain how you control the process."
— William Eastwood
I offer the practical, easy to understand International Philosophy application of internal science principles.
"A major physics discovery in January 2023 advances Internal Science and David Bohm's holographic universe theory."
— William Eastwood
January 2023 report: A significant new discovery in physics
---
Reported in January 2023, A team of physicists at Brookhaven National Laboratory (BNL) have used light that existed at the beginning of the universe to smash gold ions, and in doing so have discovered dissimilar particles undergoing quantum entanglement.
Imagine an alien civilization a trillion years in the future on the opposite side of the universe from an ancient planet that existed prior to the formation of the earth. According to the study's finding, instantaneous exchange of information is possible between these two points in time and space.
How is this possible?
The answer is startling!
A new Earth-Network.org article.
Recent scientific discoveries
---
"Physicists at Brookhaven National Laboratory (BNL) have discovered a completely new type of quantum entanglement..."
Multiple observers are responsible for creating our physical reality by collapsing non-physical fields into physical matter we call the universe.
Observers create reality out of non-physical fields.
The quantum hologram theory (the holographic theory of consciousness).
Article resumes.
Science got its views from religion
---
The history of science explains why science and religion tell us that our thoughts do not create our reality.
Science was created by the Church of England in the 1500's. Scientists set out to discover the nature of reality and meaning of life. They developed a system to ensure that they would not make the same mistake the church had made.
Science broke off from the church as a separate discipline to escape religious bias and fervor.
To prevent bias and emotionalism from twisting results scientists developed the scientific method of ascertaining facts. The scientific method, however, was only able to ascertain physical things or physically-provable phenomena.
If the universe were a subjective manifestation, how would they know? The scientific method was useless to prove subjective phenomena!
Scientists prided themselves on being objective. Nor could physical instruments prior to the advent of quantum physics validate subjective phenomena. Thus, seeming facts collected around the central premise of a material universe composed of solid particles.
When a central premise is false, all that comes after that bottom rung is distorted. A great amount of facts were harvested in this way.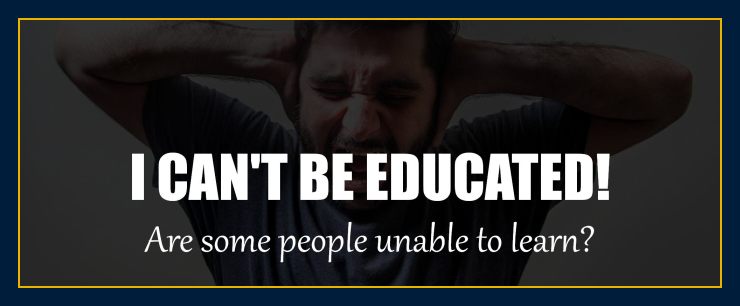 Religion is "distorted metaphysics" that once explained how our thoughts create our reality
---
Those who follow traditional religious belief have made many mistakes, yet there are messages conveyed in religious parables. When the Bible was written, authors wrote, and commoners spoke in allegorical terms. God in the story represents consciousness. Jesus is the inner self who commands consciousness — by speaking affirmations with conviction — to create desirable events.
"If you want your children to be intelligent, read them fairy tales. If you want them to be more intelligent, read them more fairy tales."
Previous generations passed down information in allegorical terms.
At the time when the Bible was written, "meek" meant the opposite of what it does now. "The meek shall inherit the earth means" powerful statements and actions shall lead to the "Promised Land."
Affirmations are an assertive use of energy, the equivalent of Divine commands. If you want to change anything, do not be passive. This is not the time to allow others to act upon you and determine your fate.
Do not equate being good with being passive or weak. Powerful is good. In fact, our survival now depends on being powerful. It is up to you to change your life and the world. My daily affirmation posts will enable you to do that.
"Problems cannot be solved with the same mind set that created them."
"A new type of thinking is essential if mankind is to survive and move toward higher levels. ― Albert Einstein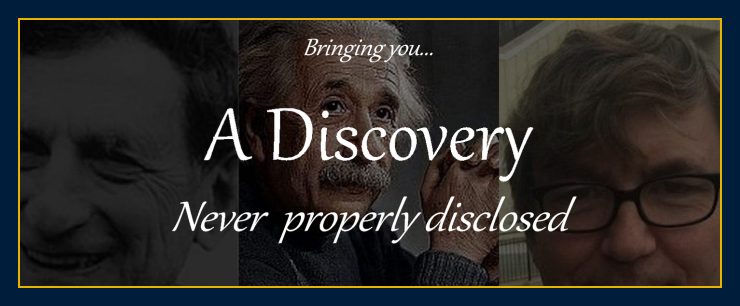 This extensive article by William Eastwood continues below.
THE 21ST CENTURY'S MOST INFLUENTIAL THEORETICAL PHYSICIST, DAVID BOHM
Reality is a projection—Internal Science—the right science
---
Physicist David Bohm, — who Albert Einstein called "a kindred spirit," and whose Ph.D. thesis — being top secret and classified — was awarded at the University of California at Berkeley by none other than Robert Oppenheimer — tells us that our physical reality is a holographic projection of the brain and five senses.
How you are creating a three-dimensional movie—your life
---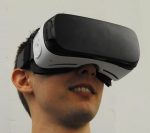 Imagine that in your living room you put on a holographic headset. At the click of a switch, you seem to no longer be in your living room.
Your senses are now telling you that you are actually on a tropical beach. As you reach down to touch the imaginary sand, sensor pads in gloves you are wearing give the sensation of pressure on your fingers.
This is an analogy to explain the purpose of your body and brain. Your body and brain are like a holographic headset that allows you to perceive a 3D movie you call your life.
You are not moving through time and space from birth to death―THAT IS THE PROJECTION YOU ARE CREATING.
Dispelling myths and introducing accurate science
---
At the time the Bible was written, "Jesus" was a common name. Anyone with that name in any given town who used affirmations to create amazing outcomes could be confused with the Jesus in the story. And there was no television news to identify where the "real Jesus" was at any given time. As a result, the accounts in the Bible are a composite of many different individuals applying metaphysical principles successfully.
Why did science and religion tell us that our thoughts do not create our reality?
A false premise
---
Science rejected the idea that thoughts create reality because it could not be proven using the scientific method. Your thoughts form reality on deep inner levels.
Why did science and religion tell us that our thoughts do not create our reality?
When the mind accepts a central premise, additional beliefs and thoughts form around that premise. Eventually everything fits and reinforces the original premise.
We all know people that can only see the world in one way—through the lens of their beliefs. We see this in religion and politics, but it also happens in other areas. Scientists, like anyone else are people, and people make mistakes.
Your thoughts create your reality regardless of what anyone says to the contrary
This extensive article by William Eastwood continues below.
Why is Eastwood someone we should listen to?
---
Is it because he worked for a Yale professor in a research and development facility on a mysterious invention at age 13 — a modern version of an astrolabe accurate enough to be used by surveyors?
Not necessarily. But it does make you wonder what this kind of person wants to tell you after 45 years of research into the real cause of humanity's problems and the science of someone Albert Einstein worked with and defended at Princeton.
Do not neglect the solution to all of humanity's problems and the secret to creating the life you want! Everything you need to know to create anything and solve any problem, public or private. Get "The Solution..." now, and add it to your best book collection!
"People who go around learning on their own often turn out to be pretty interesting themselves." — Carolyn Battista, 1979 interview of Eastwood at age 16.
Article resumes.
---
Because our thoughts create our reality, the thought that our thoughts do not create our reality creates our reality. Not only are our beliefs projected into events holographically, but they also filter our perception, which is why people are always convinced they are right. Our civilization is hypnotized by the strong belief that our thoughts do not create reality.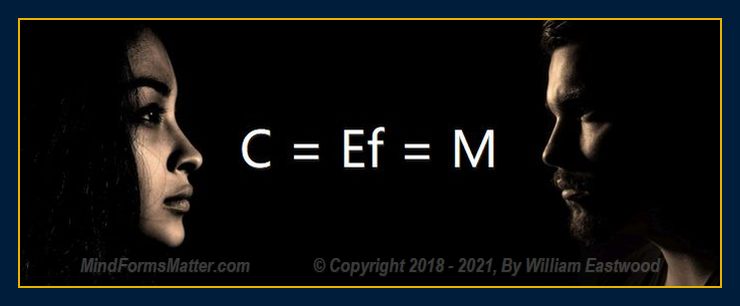 Create Your Own Reality MindFormsMatter.com
Because of our advances in understanding reality we are pointing you to those physicists that are out ahead of others.
FIVE NOBEL PRIZE WINNER'S FINDINGS
We do have new quantum mind advanced physics that disproves classical physics at the highest level (click below) .
QUANTUM PHYSICS MIND-BRAIN MODEL
This extensive article by William Eastwood continues below.
EASTWOOD
Events are a projection of your mind and five senses
Eastwood takes power away from those who hold it over others and invests the common man with power and control over his destiny. Get it now and your life will change forever!
"Your environment is a projection of the mind that you control. You can create anything you want in life."
— William Eastwood.
Why is Eastwood someone we should listen to?
---
"I knew that the Universe was a projection of the mind at age 12 and that External Science was misleading us all. I was upset by the flawed nature and negativity of external science, and so I created Internal Science, a more accurate paradigm of reality.
"Infinite wisdom is within your own consciousness and is trying to get your attention. Don't let your education interfere with your learning."
— William Eastwood.
"Science belongs to everyone, and so rather than use the complex terminology of the scientific elite, I aligned with every man, woman and child to make the truth accessible and helpful to everyone. The world is in a dangerous trance, and "The Holographic Universe — Journey Out of the Illusion," breaks that trance and reveals the greatest news story ever, that should have happened but didn't.
"At 12, I left the academic community in order to be intelligent. I left the allure of acclaim to be my authentic self — a humanitarian assisting everyone everywhere with World Help."
FREE

ARTICLES ON OUR 5 SITES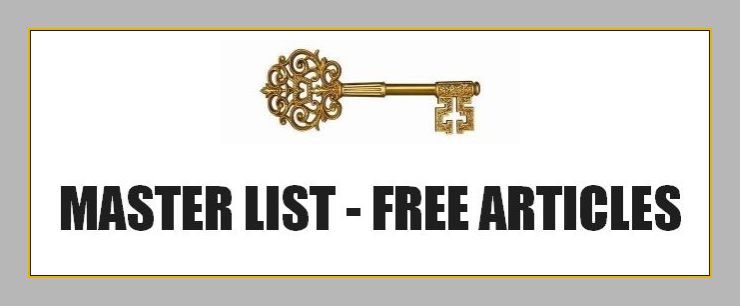 Generations stuck in old science
---
Why did science and religion tell us that our thoughts do not create our reality?
There is a way to recognize one's bias, and that is to understand that our beliefs, thoughts and emotions are projected holographically into events. However, this is the idea mainstream science is rejecting.
Since civilization looks to science as the arbiter of truth, civilization is also stuck.
Your perception is filtered by your beliefs. Additionally, facts can seem to be proven even if they are false.
This has only recently been discovered. But because Bohm's holographic reality theory conflicts with the established paradigm, it disturbs and threatens established mainstream science and is largely felt as a threat to be extinguished.
---
"Education is what remains after one has forgotten what one has learned in school."
— Albert Einstein
---
Science did not prove that your thoughts do not create reality. Scientists simply assumed thoughts do not create reality and then their thoughts kept them stuck in that view. They often attack people who disagree with materialism.
Yet, the establishment does not dare openly attack the views of Einstein and Bohm because of their high standing in the eyes of the world.
What was settled upon
---
The mechanical view of reality that was settled upon became the basis of other fields of science.
Most fields of science have long ago accepted the mechanical picture, and they have been building their knowledge base on that assumption for a long time.
Some Individual scientists do know the facts.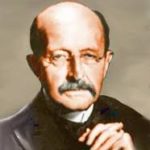 Max Planck, Nobel Prize winner father of quantum mechanics says:
"I regard matter as derivative from consciousness."
— The Observer, 1/25/1931
SOME OF OUR MANY ARTICLES & BOOKS
Holographic reality: Events are a projection of your mind. ThoughtsCreateMatter.com
A new science and philosophy of life. ThoughtsCreateMatter.com
Exactly how thoughts create reality. MindFormsMatter.com
The world is your creation; you can have anything you want.  MindOverMatterPower.com
Secret Wisdom Books by William Eastwood. Lulu.com
Why Science & Religion Told Us Our Thoughts Do Not Create Our Reality
---
Copyright © 2021, 2022, 2023, By: William Eastwood.
Primary article concludes here.
William Eastwood is an international political influencer
A self-made author of over 20 books.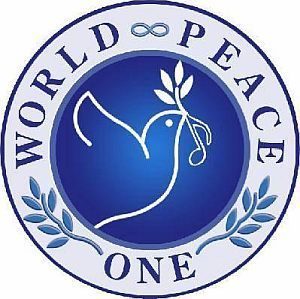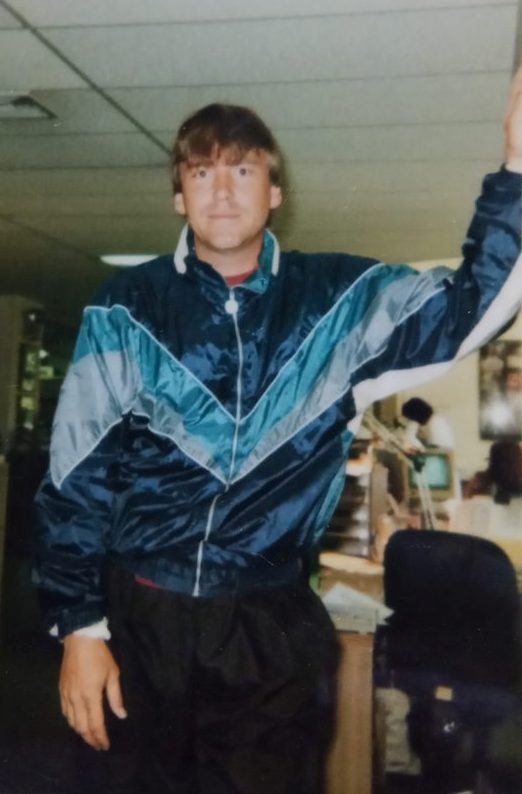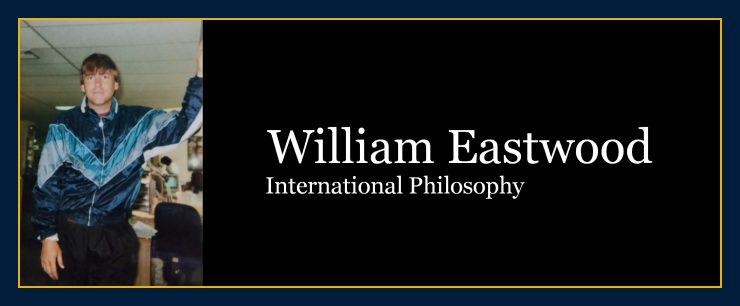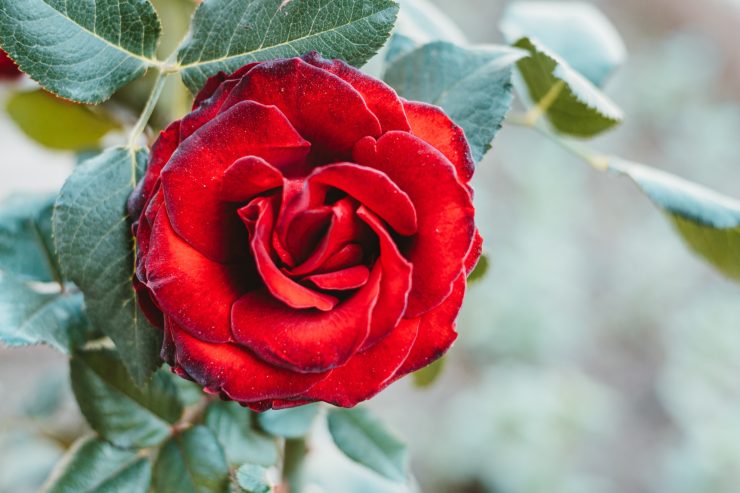 The full time-line and history of William Eastwood and his work
---
This is the most complete account on all five websites.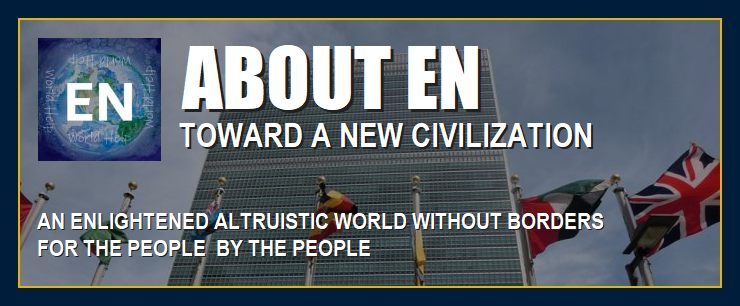 There are a lot of things that traditional science cannot explain that can be understood through the lens of Internal Science.
My literary agent in New York says that most people in the world today are unintelligent, and that only a sliver of intellectuals and professors are capable of understanding. I beg to differ. I explain Internal Science in ways people can understand.
Science that confirms personal spiritual experiences
---
Bohm and Eastwood both give us a paradigm that eliminates contradictions between science and personal human experience.
Our traditional science tells us that a person's purpose is no more than to procreate to ensure the survival of our species — but many people have spiritual experiences that reveal there is far more meaning and purpose to a person's life — interpreted through their belief system.
Bohm's / Eastwood's paradigm says we have an inner reality that forms this world and thus can include personal spiritual experiences and the possibility of thoughts creating reality — experiences which when interpreted through Bohm's science would make perfect sense.
Physicist David Bohm, — who Albert Einstein called "a kindred spirit," and whose Ph.D. thesis — being top secret and classified — was awarded at the University of California at Berkeley by none other than Robert Oppenheimer — tells us that our reality is a holographic projection of the mind.
Bohm's science suggests an inner source reality, and the possibility of a multidimensional framework of existence in which our reality is grounded and created.
"Americans and people in all nations need to wake up from their sleep."
— William Eastwood
Internal Science can unify the world against common threats, and it can protect us, but we must use it.
The United States Constitution is the best in the world. It was the first to set a new precedent by determining in law that all people in one nation are equal. The Altruism Code expands that concept to include all nations and codifies that principle.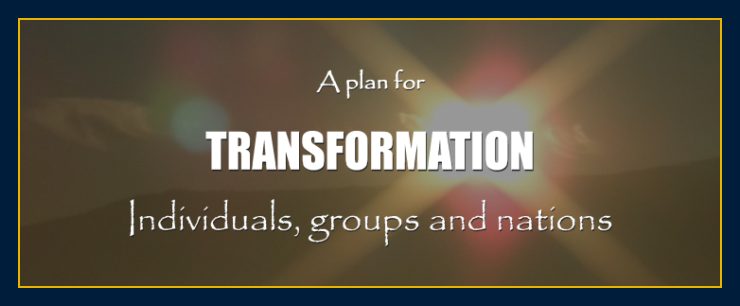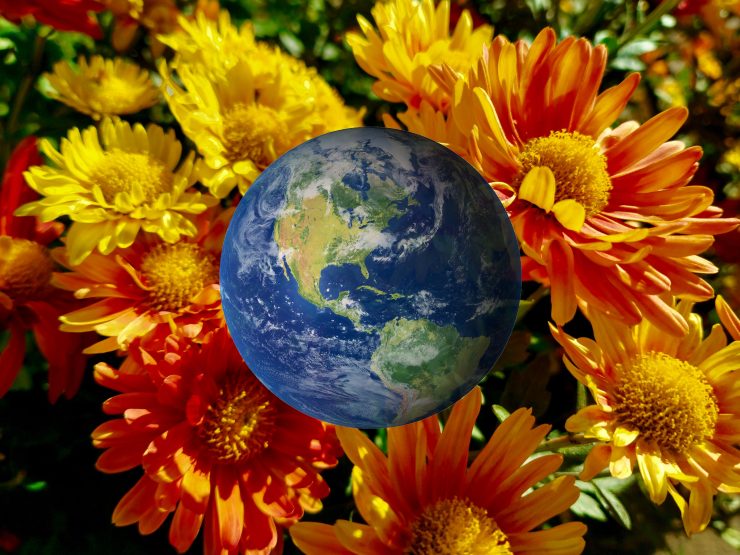 To change any element of the movie you call life, you have to change your thinking. Altering the mind alters your life. There is no other way to change your life.
Your thoughts affect matter & create your reality.
You have it made.
---
Categories: Why did science and religion tell us that our thoughts do not create our reality? Why science overlooked consciousness & the Soul, Why some scientists are bias. Does my mind form matter and my life? Consciousness forms matter. Consciousness creates your reality. Click on our site & books to learn more. 
Physicists will go so far as to say the universe is entirely composed of fields of energy containing information, which is just a fancy acceptable scientific phrase describing consciousness. What is your mind or a thought but energy containing information?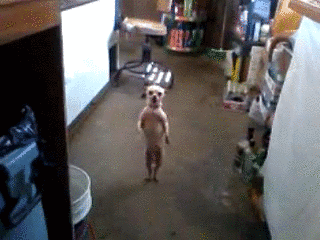 The concepts conveyed in this website are within these books.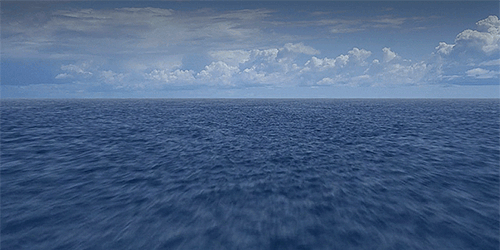 www.MindFormsMatter.com