---

CONSCIOUSNESS FORMS MATTER: Mind Forms Reality
---
What is matter?
How does consciousness form matter?
How does mind form reality?
How does consciousness form physical particles?
I will answer these questions now.
---
The world's long-standing assumption is that matter is a bottom-rung, fundamental property of reality.
But renown physicist Sean Carroll has been telling people it is time they learned the truth.
Carroll says, when people talk to scientists about physics, they are thinking about the smallest building blocks of matter. When you divide cells and molecules into tinier and tinier bits until you can't divide them anymore you get a basic matter particle. But Carroll says it is not really the way things are. A particle is not a particle, it is a field within a field.
45

EASTWOOD
45 years of research goes into every book
EASTWOOD

Amazon: International 5 STAR Review:
I have read many reviews on many books which rave about the content. However, this is the book which sets it all out: scientifically describing how we create reality. Go on ,I dare you, pick it up and read it…you won't, no can't , be left in the same place when you have finished it. Essential information is contained within. You have been warned!!
The universe is constructed of fields. What we think of as being a particle is just an excitation of a field, like a wave in an ocean.
An electron, for example, is just an excitation of an electromagnetic field. Particles, in the conventional sense, do not really exist.
Therefore: According to advocates of wave-only theory, E = mc2 is only a recipe for the amount of energy necessary to create the appearance of mass.
There is really no mass as currently understood, only energy.
So, what is the nature of this energy?
If matter is energy, what is energy?
Princeton Researchers, Robert Jahn and Brenda Dunne have even suggested that on a quantum level there may be no distinction between energy and consciousness. E = mc2 would then imply that consciousness forms the appearance of matter (form with density which appears to be solid but is not).
All fields are a part of one field. Quantum mechanics tells us that the entire universe is a single interconnected energy movement. You cannot get outside of this primary field of energy. It is all around you and it forms your body, thoughts and environment.
Scientists call the single energy movement energy containing information.
This is the same definition of consciousness or thought: A thought is energy containing information.
As Princeton Researchers, Robert Jahn and Brenda Dunne have suggested, consciousness forms matter because consciousness is matter and matter is consciousness.
45

EASTWOOD
45 years of research goes into every book
EASTWOOD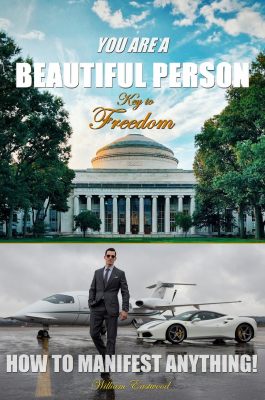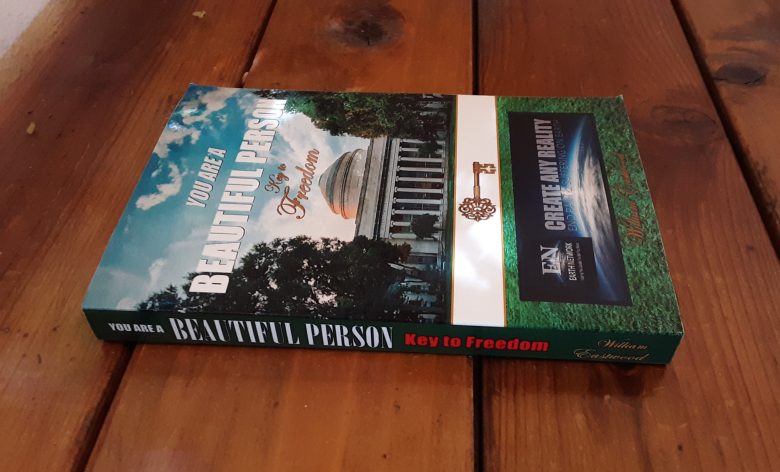 ---
Consciousness and matter are the same thing. Both are electromagnetic energy. The content of the mind is the stuff of electrons and molecules.
The scientific establishment, however, has no overall consensus as to what matter is, yet some of the most well-know physicists understand that both consciousness and matter are electromagnetic fields.
Do scientists say that mind forms matter?
Many top physicists do know that thoughts create matter and reality
It is the rest of science, media and the world who do not want to listen to what they are saying.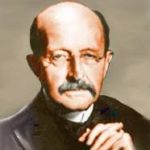 Max Planck,
Nobel Prize
Winning
 father of quantum mechanics says,
"I regard matter as a derivative from consciousness."
— The Observer,
1931.

Max Tegmark (Click button for MIT paper)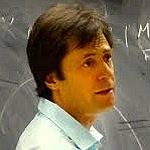 Max Tegmark of MIT, says that consciousness is a state of matter.
CONSCIOUSNESS IS A STATE OF MATTER: MIT
---
In 1938, Einstein writes,
It seems as though we must use sometimes the one theory and sometimes the other, while at times we may use either. We are faced with a new kind of difficulty. We have two contradictory pictures of reality; separately neither of them fully explains the phenomena of light, but together they do.
— Albert Einstein, Leopold Infeld (1938). The Evolution of Physics: The Growth of Ideas from Early Concepts to Relativity and Quanta. Cambridge University Press.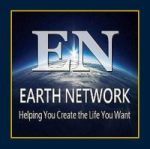 If we extend Einstein's suggestion above to several sources of knowledge, we come to a new understanding of reality itself.  To make sense of the discoveries of David Bohm and other scientists we need to gather together everything they are saying and put it together in a new way to bring us to a new picture of reality that makes sense.
If we combine certain popular theories in quantum physics, they all point in the same direction. That is precisely what my philosophy does. But I am not a scientist. I am a humanitarian, philosopher and visionary who wants to help you understand and apply a basic life philosophy that can be used to solve problems and achieve goals.
Each physicist's theory represents one important piece of the puzzle. If you combine them in the way I have done, they lead us to where we need to be. They lead us to a unique understanding of reality that is so crystal clear and obvious, that we no longer need the science to convince us that this is the correct worldview.
Your thoughts can and do create your reality. The philosophy I teach is so simple and clear that anyone can apply it. In simple and clear terms, I tell you everything you need to know to create whatever it is you want most in life.
My philosophy, while based on the best science in the world today, is not for scientists, it is for ordinary people who want to improve their lives.
If you just want to achieve goals I can help you.
---
You can get lost trying to understand consciousness by reading scientific articles. I offer links to some excellent scientific studies as a courtesy to you only. I know in simple terms that the physical world is a projection we each create with our own consciousness. If four people enter a room, there are four rooms. I figured that out over four decades ago.
Consciousness is irreducible and is both individualized and part of an unbroken field. Quantum mechanics is the study of that field of energy. Your consciousness has very deep, eternal meaning that cannot be measured with a ruler, and so all scientific studies will miss that part of the picture.
All consciousness is of an equal, amazingly high grade; and just so you know, your personality and individuality will never be lost. Who you are will survive death. I am not a religious person, because I will add that you are also good, and most religions will say you are evil.
Ignorance is separation from truth, and it is the closest thing there is to evil. Our civilization has been based on separation from truth for centuries and we therefore do not even know where we come from! That shows just how ignorant we are.
Our civilization has been reading reality backwards for thousands of years. You cannot understand reality by looking at the physical world because that world is a consciousness hologram that you are creating. If you follow most scientists, they will just get you more confused.
I provide hundreds of articles and over a dozen books in plain English, and you do not need to be a scientist to understand any of it. Use your heart and intuition. All knowledge is within you, and you are a portion of the Divine consciousness that forms everything. You are forever safe and loved, and this will never change, not for a billion years.
For those who are interested I often begin my articles with some science because it is important to use your intellect. For something to be true it must make sense to you both intellectually and intuitively.
— William Eastwood
You do not have to be confused by the science. My books will open the door to understanding and will allow you to create your own reality to match exactly what you have decided you want in your clearest moments.
There a path that leads to a new civilization. Understanding will change the world as we know it. Either we accept new knowledge and thrive individually and collectively or we become overtaken by violence and other problems and spiral into our demise. Fortunately, we do have free will.
Quantum physics is not strange
We are!
If quantum physics sounds strange, its not the quantum physics that's strange, it's the myths by which you are living your life that are strange. Quantum physics deals with the simple facts of reality.
I am trying to help people to see their power and control over reality. If quantum physics sounds strange to you, you have a lot of learning ahead of you.
We are being asked to let go of myths on which our civilization has been based, so I understand that it is a challenge, but it is a journey we must all take!
Or, journey out of the illusion right now.
Click above to learn more
CONSCIOUSNESS IS A STATE OF MATTER: MIT
IS EVERYTHING TAUGHT IN SCHOOL FALSE?
EVERYTHING YOU ARE EXPECTED TO BELIEVE & WERE TAUGHT IN SCHOOL
IS FALSE
People want and need to believe what they were taught, but what they learned is based on fifteenth-century science which quantum physics—the study of life—proves wrong.
Click on images to read corresponding articles.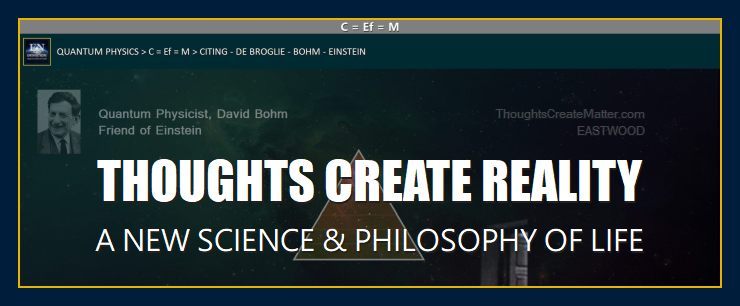 Not only is most of what we learned in school false, but it is highly disadvantageous.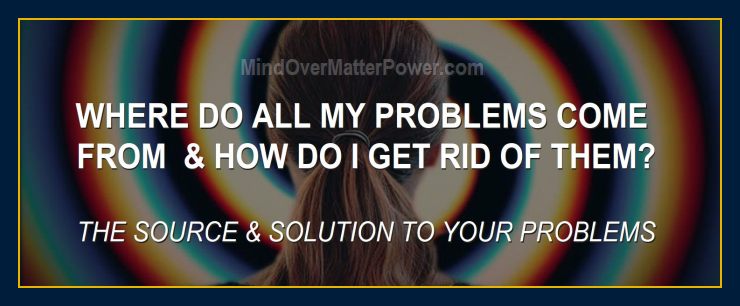 THE GREAT MYTH OF MODERN MAN
Materialism, Darwin's Theory of Evolution, Freud's psychology, most theories regarding human nature in mainstream psychology, and scientific thinking in general (ideas about time & space) are all incorrect and detrimental.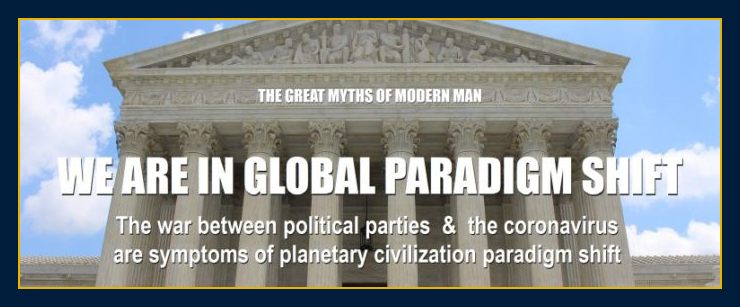 FREE ARTICLES & EDUCATION
Your beliefs, thoughts and emotions create conscious units which grow and combine below your subconscious. When they reach sufficient intensity they manifest as events or objects in your life.
Everything you were taught is wrong!
I want to achieve my goals now! Click below if you want to shop for books.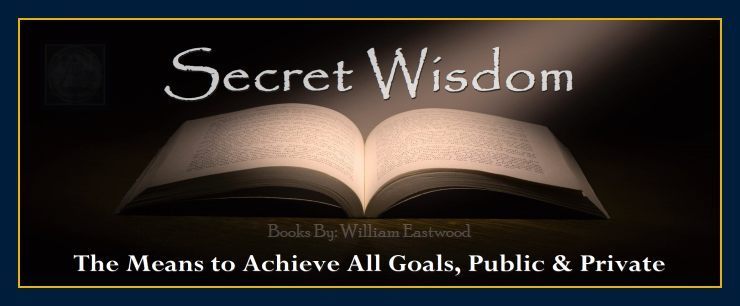 How can everyone be wrong?
How can everyone be wrong?
In the same way anyone thinks they are right — cognitive dissonance. They see what they want to see.
How and why you can prove anything.
Because our thoughts create our reality, the thought that our thoughts do not create our reality creates our reality. Not only are our beliefs projected into events holographically, but they also filter our perception, which is why people are always convinced they are right. Our civilization is hypnotized by the strong belief that our thoughts do not create reality. But…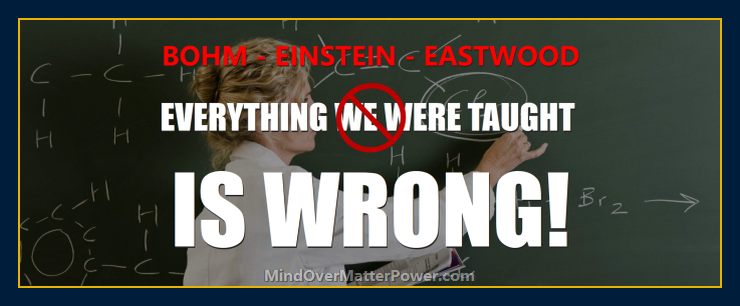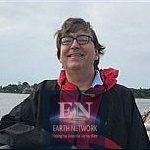 "EVERYTHING WE ARE EXPECTED TO BELIEVE AND WERE TAUGHT IN SCHOOL IS WRONG! It is all absurd!
"Consciousness creates reality and thoughts form matter! If you want to be powerful you have to go by the facts about reality and that means discovering the truth! Otherwise you are as blind as a bat and ineffective as a sloth!
"Holographic Universe, by David Bohm, Albert Einstein's friend and colleague, supports that premise."
History repeats itself
The greater your formal education, the greater your conviction in the generally held false materialistic worldview tends to be. Our schools and professions are based on a false worldview and they do their best to impart it. This applies to lawyers, doctors, psychologists and many other authorities.
Quantum mechanics deals with facts, plain and simple, yet as a civilization we still do not base our lives and understanding of reality on these facts. This site and EN books do.
Who is the author of this article and website?
Click above to learn more
When thinking about the ramifications of the concept that all matter is composed of energy that has some form of consciousness or life within it, consider what the most significant theoretical physicist of the 20th century, David Bohm, has to say…
Friend of Einstein, David Bohm, gives us a new paradigm of reality and explains how our thoughts can affect people and reality. We can create fortunate synchronistic events in our lives.
[/su_spoiler]
Click above to learn more
45

EASTWOOD
45 years of research goes into every book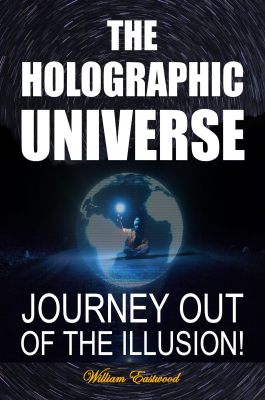 How was physical reality created and for what reason? Einstein remembered
---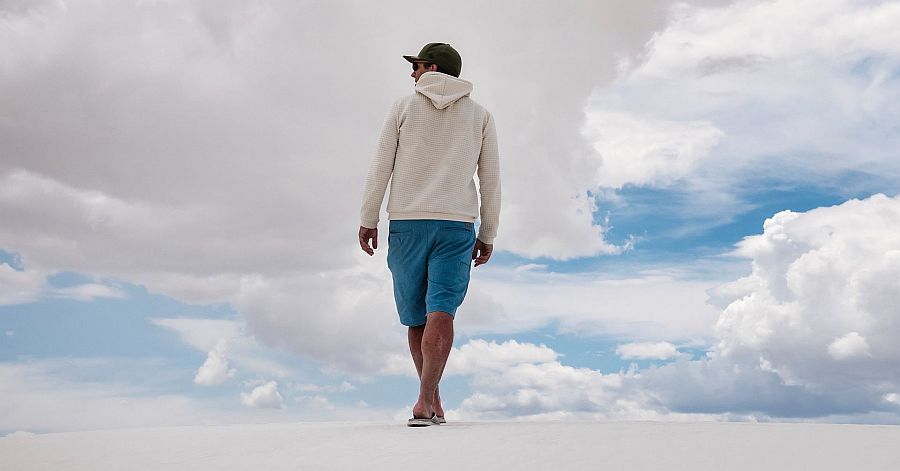 Is orthodox science at an impasse?
The mechanistic paradigm is about to collapse
Orthodox science and physics map known reality. Neither science or physics have made any real effort to describe the meaning of the systems they map.
HISTORY OF SCIENCE Why it Made Mistakes
They leave the question of meaning to philosophers and religion. As a result they are unable to understand consciousness.
The scientific establishment has made a huge blunder by assuming that consciousness is a throw-off product of the physical brain. Scientists have been searching for those components of the brain that produce consciousness and have been unable to find them. This is because the brain does not produce consciousness.
In the past there was no organized attempt to investigate consciousness because those in orthodox scientific circles within the establishment had already decided that it wasn't all that significant. However, in the past 20 years neuroscientists have been attempting to understand what it is, but have been unable to  come to any kind of  consensus.
Science is reductionist, which means scientific methods break systems down to understand their parts. However, consciousness is the most fundamental of all phenomena and can't be broken down.
In general, scientists don't know what consciousness is or that it cannot be merged with the current mythical mechanistic scientific paradigm.
NBC NEWS REPORT: Universe is conscious

Both waves of matter and thoughts are electromagnetic energy. Matter and waves are the same thing. The facts are right in front of us.
Click above to learn more
There is a reason why there are few studies on how mind forms matter validated by the scientific establishment.
The holomovement
---
The holomovement reveals a holistic principle of "undivided wholeness" as explained in David Bohm`s worldview and interpretation of quantum mechanics.
Bohm, one of the founding fathers of quantum theory, says that everything operates in an interconnected process of cooperation. "Everything moves together in an interconnected process," he states in Wholeness and the Implicate Order. Bohm says that when electrons are combined (in plasma) they stop behaving like individuals and start behaving as if they are part of a larger and interconnected whole.
His observation of collective electron behavior—the holomovement—was that it seemed to be alive. In his view, electrons were acting in the same way cells do within a living creature.
Bohm also believes in a deeper dimension of reality, that space and time are derived from an even deeper level of reality which he calls the Implicate Order. The Implicate Order is beyond the ZPF. Later in his life he said that there is no sharp division between thought, emotion and matter.
At Princeton University, Albert Einstein found Bohm to be a kindred spirit, a like-minded colleague with whom he could have fascinating conversations about the nature of the universe.
In 1951 Bohm wrote the classic textbook on quantum theory appropriately titled Quantum Theory.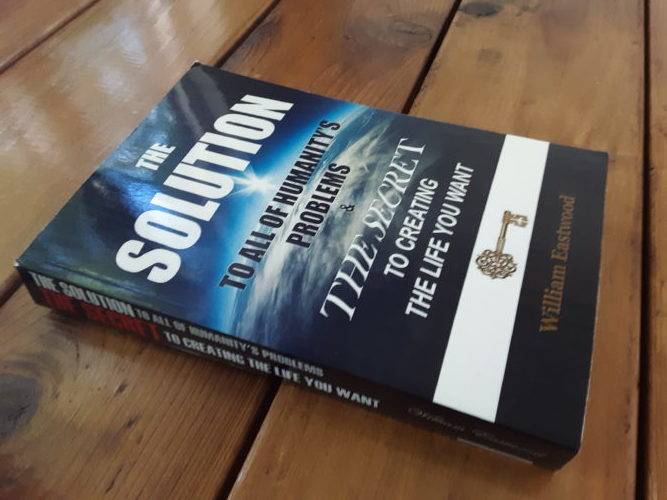 By purchasing through Lulu.com (above) you get these books DIRECTLY FROM THE MANUFACTURER and cut out the middleman! — most reliable source — fastest delivery — lowest price.
Matter is energy and energy is consciousness
---
As previously mentioned, increasing numbers of physicists believe that physical matter does not exist in the terms we think it does. There is really no such thing as a particle. Elementary objects are viewed as being oscillations (waves) in quantum fields.
Matter is not solid at all, that the chair in which you sit is merely a field of energy.
The field of energy is energy-containing-information, and energy-containing-information is what thoughts are.
I have given you enough information to connect the dots.
Mind can and does form matter and your thoughts create your reality despite what anyone tries to tell you to the contrary.
---
Thoughts are energy and energy cannot be destroyed. Thoughts form Consciousness Energy Units (CEU's). Like seeds, CEU's possess their own impetus for growth and materialization.
CEU's continue to exist and pass through inner levels of the mind to form pre-matter within and below the subconscious. On the deepest level, CEU's activate a universal algorithm that exists in all consciousness.
When sufficient energy is accumulated, CEU's form into matter according to the pattern your originating thought-forms have imbued them with. This process is as natural as water turning into ice.

Mainstream science has turned into a religion
---
Robert Jahn of Princeton and David Bohm have something in common. They have been attacked by the scientific establishment.
Anyone who suggest that mind forms matter threatens the traditional mechanistic scientific paradigm. There are those in the establishment who will go to any lengths to protect an incorrect view of reality held dearly by the majority.
The collective dream of the world
---
The interconnected and compounded mental energy of individuals within society results in both the physical and social properties and reality of society. I call this manifestation of our shared reality the Collective Dream of the World (CDW). Our reality is a dream.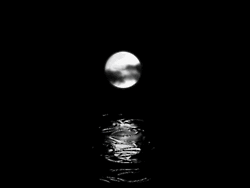 We are dreaming our reality into existence. Prevailing thoughts, beliefs and expectations shape and perpetuate this dream, projecting and manifesting them into "physical existence." Many of its undesirable aspects are created by a hypnotic trance generated by false beliefs. If you want to be free to create what you want in life, you must first escape the illusion.
The CDW is a result of belief systems we inherit from our parents and society when we are very young. Once internalized they generate cognitive and emotional energies which create and shape our reality. If we change the beliefs we change the dream.
The mind is always dreaming. Whether you are awake or asleep your mind is projecting energy into a hologram you experience as being solid and real. At times, sleeping dreams seem so real that we do not realize that we are dreaming. The same holds true of waking dreams.
The CDW is a dream occurring while we are awake. It is very convincing, very real.
The CDW was here before we were born. It was created by all those who lived before us. It is the combined result of all individual dreams. Billions of individual dreams form dreams of families, towns and countries. These combined together make up the CDW.
Parents and society simply pull children into this dream, with all its characteristic illusions and problems. Parents, teachers and authorities capture each child's attention and draw them into a reality already outlined and manufactured for them.
The reason for violence and crime
Those contributing to the CDW are projecting many inaccurate beliefs.
The CDW reflects an array of different, sometimes conflicting, dark or foreboding worldviews. Inaccurate components of science and religion I refer to as false religion and false science are the primary pollutants and distorters. The dream becomes a nightmare.
Our CDW is based on the idea that we are an untrustworthy species, highly competitive, selfish and driven by a need to survive at the expense of others. If society knew that their thoughts manifest they would understand that while we have experienced this for thousands of years, it is a dream we are creating by the nature of our negative beliefs that are inaccurate.
Since we are created by what we think, we have become what we defined ourselves to be. This has led to the problems we see in society. We are living a dream in which we believe we are victims of others and various aspects of our natural reality. We are fulfilling the ideas of Darwin, Freud and concepts of sinful humans.
Evangelist American religion, radical extremists and the Trump cult are a product of these degrading definitions. The source of the problem and the solution is given in my first book for EN.
45

EASTWOOD
45 years of research goes into every book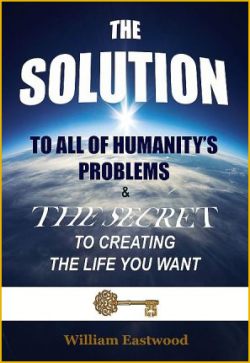 Create the life you want with the book that can solve all problems, both public and private
---
---
Since our beliefs manifest as our behavior, believing human nature is good will solve the problem of violence. When we understand our true nature we will have peace of mind and will be able to achieve our goals.
There are plenty of noteworthy physicists who will point out the fact that quantum mechanics disproves classical physics and that our consciousness is connected to everything. Bernard d'Espagnat, for example, states that the existence of physical objects is dependent on our consciousness and that this has been proven empirically.
"The doctrine that the world is made up of objects whose existence is independent of human consciousness turns out to be in conflict with quantum mechanics and with facts established by experiment."
Scientists have used quantum mechanics to develop advanced technology, yet as a society we have not yet employed those same facts to generate a new and more factual psychology. It is time to do so.
All content, books and links on this site are based on or in harmony with the findings of quantum mechanics.  The concepts presented to you here are thus much more accurate and powerful than current psychology and standard self-help methods of achievement.
Undivided wholeness , non-classical physics mind-brain science, and amazing quantum tunneling, for example, reveal that consciousness is not restricted by the laws of classical physics. Your mind is connected to everything in the universe, can bypass physical laws of cause and effect and time and space restrictions, and can permeate any seeming barrier.
The inner-most self
The true self I call "the Godling" corresponds to true religion's "innocent child of God."
Within society there is an almost complete lack of understanding that everyone creates his or her reality by means of projected thought. This void of knowledge combined with the negative focus in the world today causes virtually all of humanity's problems.
---
In my book, "

The Solution

…" I explain the details of the false self and how it manifests the problems we have from bullying to terrorism.
More importantly, I explain the Godling, the natural, good and cooperative self we really are on an energy level.
Anything you want in life is possible.
Creating what you want in life a lot easier than you may think.
.
How does consciousness form matter?
Some aspects of manifestation are automatic following laws of physics, and some aspects are directed. At a deep inner level you initiate, project and control what happens like a producer, transforming energy into objects and events.
Making a new worldview work for you
To fully take advantage of the principles of conscious creation it is advisable to adopt a new baseline in the manner in which you relate to reality. To make the metaphysics work as it was meant to we need to automatically think in terms of attracting probabilities in simultaneous time.
Helping you to create the life you want.
FOUR SCIENTIFIC EDUCATIONAL SITES — ONE PHILOSOPHY
What you need to know to create anything and solve any problem, public and private.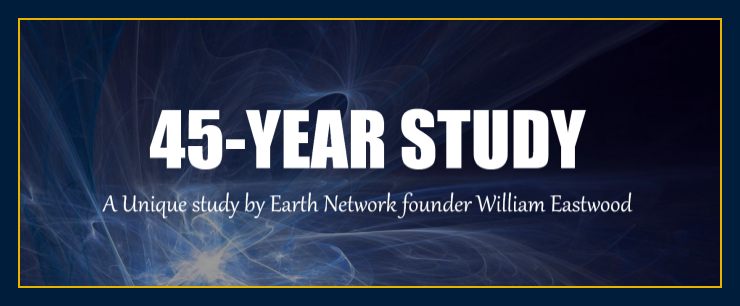 SUGGESTED READING
William Eastwood's philosophy is based on a consensus of many physicists and theories backed by 45-years of studying various philosophies and testing them.
William Eastwood science articles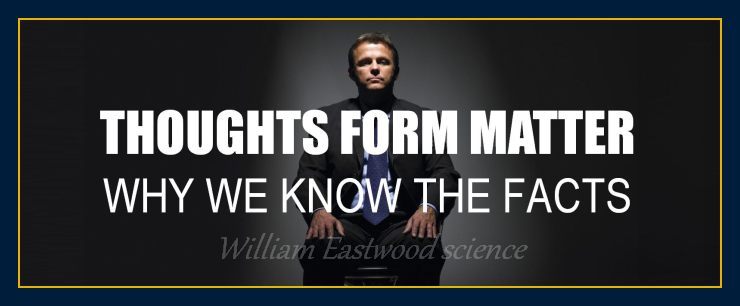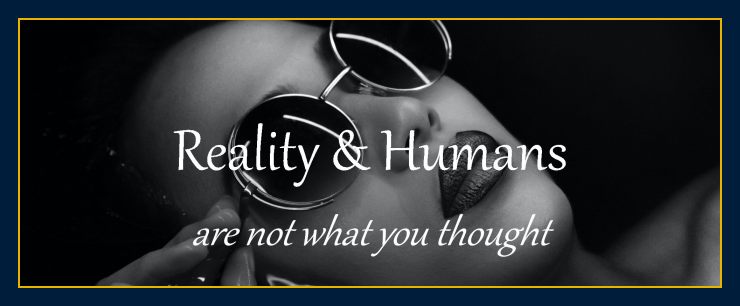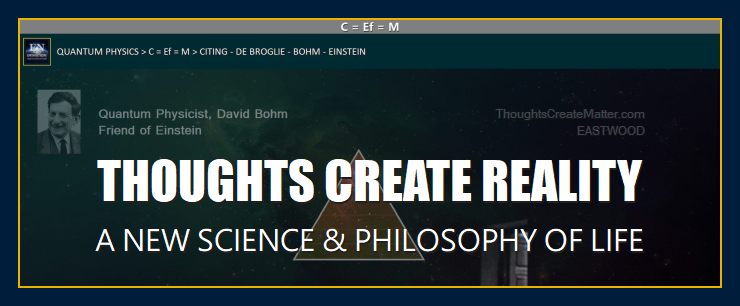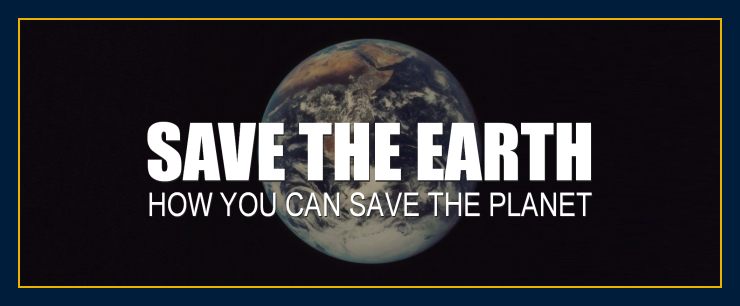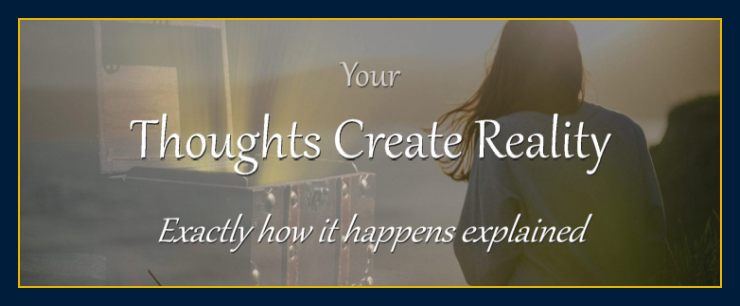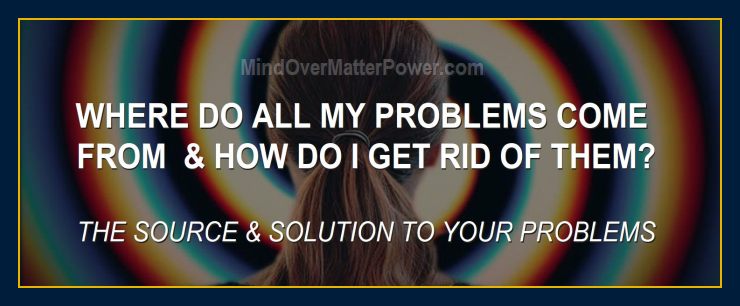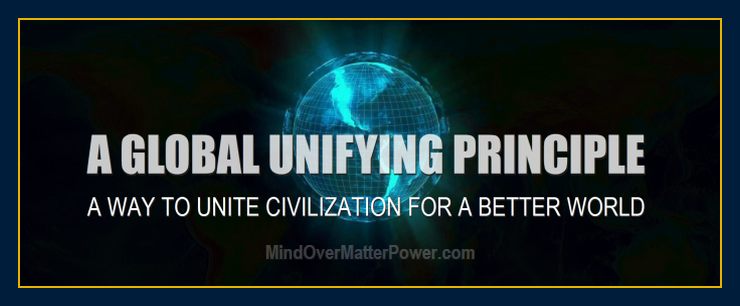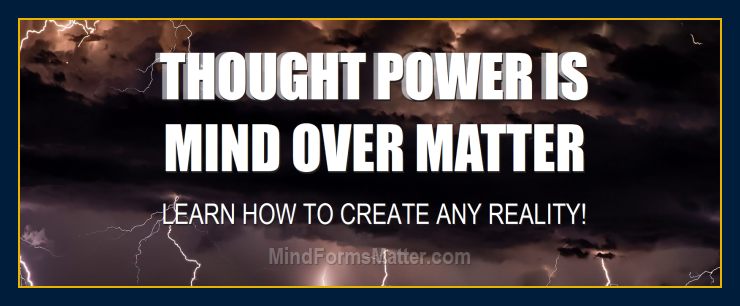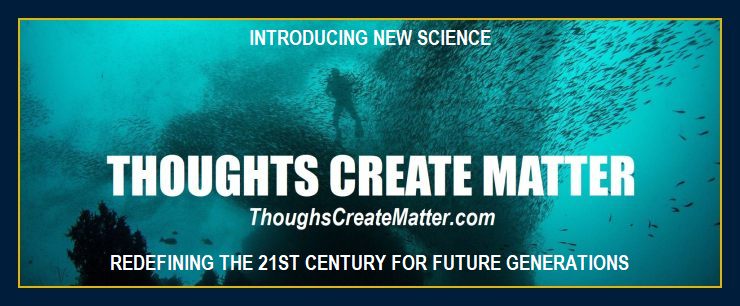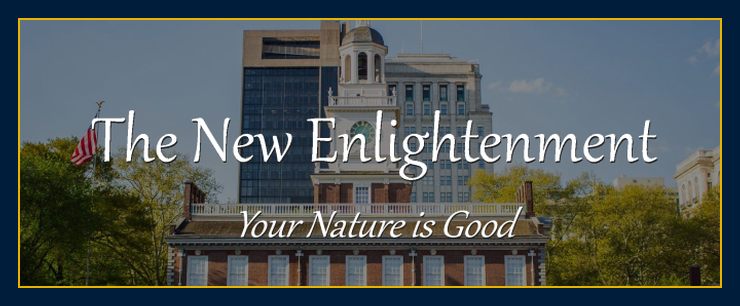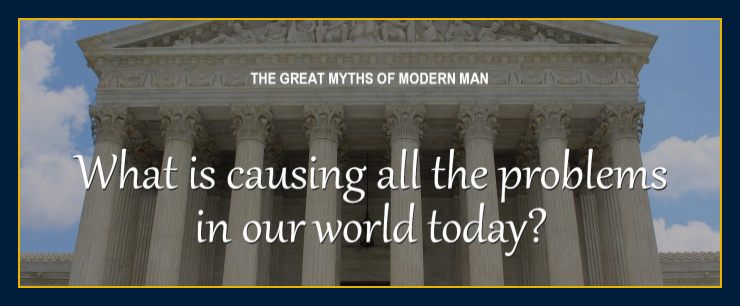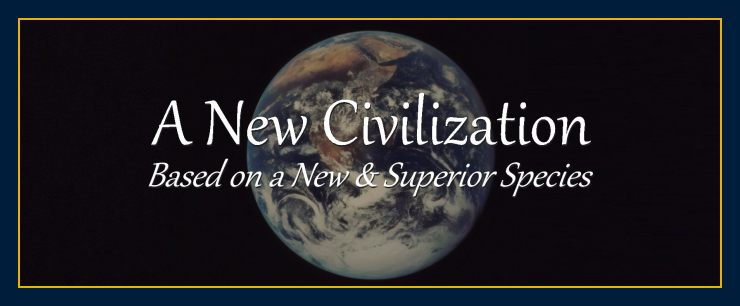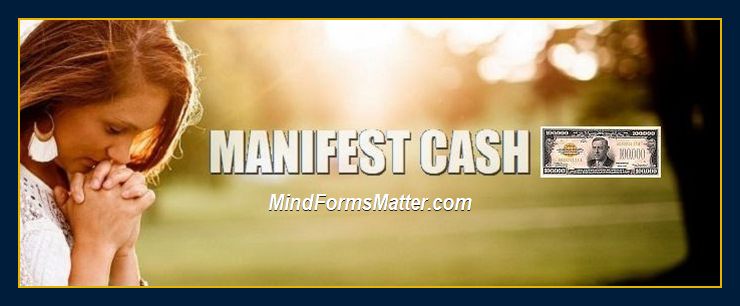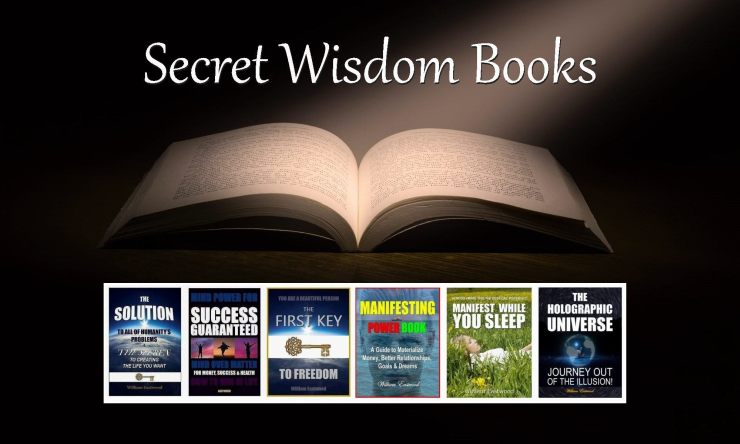 CONSCIOUSNESS FORMS MATTER: Mind Forms Reality
Copyright © 2019, 2020, 2021, By: William Eastwood
Primary article concludes here.
Collaboration of scientists worldwide.
Neuroscientists officially announce the brain is a multidimensional receiver.
YOU HOLD THE SECRET TO SUCCESS
---
Categories: CONSCIOUSNESS FORMS MATTER: Your Mind Forms Your Reality. Your consciousness forms matter and your reality. The collective dream of the world. Consciousness creates matter. How your mind forms and creates reality, life and matter. You create your own reality by what you think. Consciousness forms matter because consciousness is matter and matter is consciousness. Click on our site to learn more. 
CONSCIOUSNESS FORMS MATTER: Mind Forms Reality
To change any element of the movie you call life, you have to change your thinking. Altering the mind alters your life. There is no other way to change your life.