---

---
There are levels within your consciousness, and you create your reality at deeper levels. There is an area within which your inner self is involved in the manufacture of events you will later experience in your life.
Matter is formed and your life experience is produced in an inner framework or dimension of existence below the subconscious and collective subconscious. Again — I call this area inner reality.
The inner self chooses probabilities and creates your life events from within this inner reality. The events you experience are drawn from the field of probabilities. You attract and create events according to your beliefs, thoughts and emotions.
Click Image for EN founder's video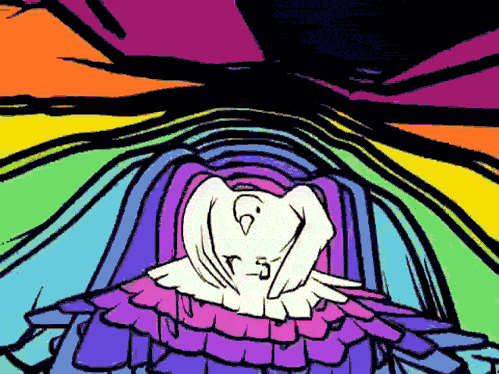 Why don't scientists believe mind forms matter?

Many top physicists do know that mind forms matter

It is the rest of science, media and the world who do not want to listen to what they are saying.

Max Planck, Nobel Prize Winning father of quantum mechanics says, "I regard matter as derivative from consciousness."

—

The Observer

, 1/25/1931

Max Tegmark of MIT

Click on the MIT button below to see current official confirmation from a respected physicist in the scientific community that matter is a state of consciousness.

Consciousness Is a State of Matter: MIT

The official scientific establishment as a whole does not want to admit consciousness creates matter. There is a reason why.

Early scientific instruments could not measure consciousness or quantum activity. Scientists could not prove or disprove anything about consciousness, and so they eventually assumedconsciousness had nothing to do with bottom-rung reality, without proving it did not. Eventually science as a whole took the official stancethat consciousness had nothing to do with bedrock reality.

To go against the materialistic view that was adopted by the world is to threaten the entire worldview and authority of science.

You can get lost trying to understand consciousness by reading scientific articles. I offer links to some excellent scientific studies as a courtesy to you only. I know in simple terms that the physical world is a projection we each create with our own consciousness. If four people enter a room, there are four rooms. I figured that out over four decades ago.

Consciousness is irreducible and is both individualized and part of an unbroken field. Quantum mechanics is the study of that field of energy. Your consciousness has very deep, eternal meaning that cannot be measured with a ruler, and so all scientific studies will miss that part of the picture.

All consciousness is of an equal, amazingly high grade; and just so you know, your personality and individuality will never be lost. Who you are will survive death. I am not a religious person, because I will add that you are also good, and most religions will say you are evil.

Ignorance is separation from truth, and it is the closest thing there is to evil. Our civilization has been based on separation from truth for centuries and we therefore do not even know where we come from! That shows just how ignorant we are.

The whole of civilization has been reading reality backwards for thousands of years. You can't understand reality by looking at the physical world because that world is a consciousness hologram that you are creating. If you follow most scientists, they will just get you more confused.

I provide hundreds of articles in plain English, and you don't need to be a scientist to understand any of it. Use your heart and intuition. All knowledge is within you, and you are a portion of the Divine consciousness that forms everything. You are forever safe and loved, and this will never change, not for a billion years.

For those who are interested I often begin my articles with some science because it is important to use your intellect. For something to be true it must make sense to you both intellectually and intuitively.

— William Eastwood

HISTORY OF SCIENCE Why it Made Mistakes

Dare to explore the unlimited labyrinth

The journey of transformation (life is a journey, not a destination)

You cannot survive the labyrinth without transforming into a new identity. Read our articles from left to right (shown on site menu & below) until you get to the unlimited labyrinth.

BEGIN / HOME > FACTS > SCIENCE > REALITY > WHERE? > WEALTH > DAILY > CREATE > SOLUTION > BOOKS > END / LABYRINTH

The unlimited labyrinth will shock you. A world of its own, it contains a never-ending network of information.

Few souls have survived the educational labyrinth without transforming into a new identity. Ignorance cannot survive the journey.

Helping you to create the life you want!

A single AMAZING philosophy!

100's of articles!

4 EN websites!

All four sites have a single cohesive philosophy! They are meant to be used together.

Click between them!

Helping you to create the life you want!

ALTRUISM

MISSION CREATE A GREAT CIVILIZATION

ADVANCED

REAL SCHOOL Advanced FREE Articles

All time is simultaneous. You will be given the opportunity to redo any experiences in your past. Visit EN's Real School by clicking on the mindovermatterpower.com icon above.

HELPING YOU

The Inner Judge & Victim Control Us

PROBLEM SOLVING

The True Cause of School Shootings
Click above
Consciousness Is a State of Matter: MIT
The Spacious Present
We are all in the spacious present no matter where we go.
When I use the term spacious present I am referring to the fact that all time exists now. Whether you are in the inner reality or time-space you are actually at the center of your existence in the spacious present.
The term spacious present denotes the current existence of all probabilities, even those we call past and future events. The inner self creates from within the spacious present, and all realities reside within the spacious present, including your current physical reality.
We are in that area of existence now, but our senses cause us to see only the physical dimension they are attuned to.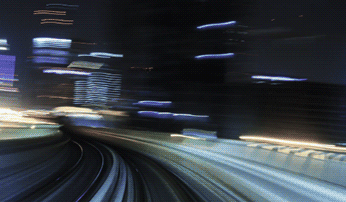 C = Ef:  MIND FORMS MATTER:  FAST TRACK TO SUCCESS
Your Fast Track to Success  links (C = Ef) above load in milliseconds
---
Where
Is Matter Formed?
Where Is
Our Life Experience
Produced?
Click above
We Create Our Reality in the Spacious Present
An actor on a movie set knows there is a real world he will return to when he is done acting for the day. In the same way each person alive will someday die and leave the time-space set and return to a larger reality.
That larger reality is outside our time restrictions, and that is why I call it the spacious present. But you do not have to wait until after death to create from within the spacious present.
The Hollywood actor I mentioned knows that the producers create the set from outside the set and that actors are hired and agree to contracts from outside the set. But when we are in the time-space set many people do not realize that the same principle applies.
You are creating events in the spacious present by what you think in time-space.
I am over-simplifying to make a point, but basically you construct your day-to-day-experience outside the set of time-space by what you think while you are in the set. The process of selecting roles and experiences for your tomorrow occurs in the spacious present, yet it is directed by your own mind in time-space. 
Click above
Outside time
The after-death experience you will return to after death exists now. It is the inner dimension that you enter in deep protected levels of sleep every night.
You create events in an area analogous to a movie studio. As your inner self, you are working in that area now. You merge with the inner self in deep sleep every night.
But even when you are awake, and even thought your mind may look out on the time-space set and think that is all that is out there, you are situated in the spacious present. The portion of you which is your inner self is working within inner reality while you are reading this.


The inner dimension where we create our reality coexists in the same space you are in. If you could close your eyes and use your inner senses as a psychic does, you could look directly into the spacious present, that wider inner spiritual reality from which you create your reality.
You travel via your own consciousness to this inner area every night. And you always return, so long as you are living your physical life.
Life is a Production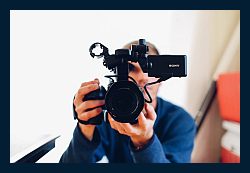 Most people are still unaware of their situation. The time-space illusion around them leads them to believe they are creating the events they are experiencing from within the time-space environment they are hallucinating.
This is like watching a movie on your TV and thinking you are creating the movie from inside the movie.
The movie is shot in a studio. If you get too absorbed in a movie you may forget that you can pick up your remote and change the channel. In the same way, most people have forgotten that time-space is like a movie produced and projected from inside a studio. The studio is within you.
Time & space are not a basic reality but are manufactured perceptual limitations. Your present moment in time is a range of perception.
Click above
Many-Worlds & Probabilities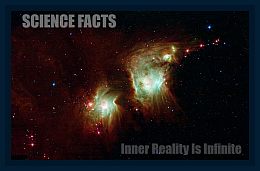 Many-worlds interpretation of quantum mechanics is very popular with intellectuals. This interpretation sheds some light on the way matter is formed and how life experience is created.
Reality, as we know all life does, multiplies.
When we make a decision we create a fork in our life path. Many-worlds interpretation says both possible directions are chosen.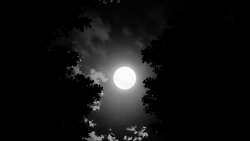 With each choice you make, another world is created. You don't experience where the alternate decision would have taken you. But another you is created that does.
This is actually what happens in what scientists call the implicate order, or a non-local domain. The scientific term non-local denotes  a dimension outside of time-space.
I call this area inner reality. From here all probable worlds are accessible to you, and this is where the actual creation of events takes place.
---
"A human being is part of a whole called by us the universe."
— Albert Einstein
Click above
Reality is Amazing
Inner reality is greater in its diversity and beauty than our physical reality, yet it contains and creates unlimited physical realities out of its own light. The conservative scientific establishment that dictates what goes into textbooks children read in school does not have a clue as to the existence of inner reality.
Scroll down to continue reading article.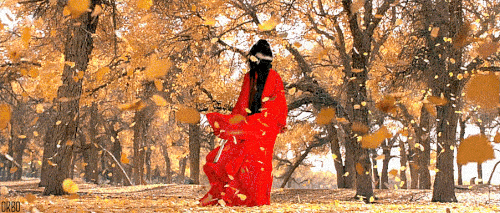 The Secrets of the Universe Unveiled


 Article resumes.
Many physicists understand. The wave aspect of matter, or the Zero Point Field, (ZPF) are places to begin our search, but the source of matter and creation is within you and is more beautiful and amazing than you can imagine.
You are the producer,  actor and audience in the movie you call life. As the producer, your control the shots.
Create your dreams. Anything you want to create is possible.
It's all so easy!
Assumptions are belief. Anything you assume to be true you tend to create physically.
If you want to change your life, just change what you are telling yourself is true in your head. A situation can have any outcome. The outcome is set by you. If you tell yourself in your head, this is going to work out, or, the result will be positive, then that is what you tend to create. This is why affirmations are so valuable.
Begin to change your life by applying affirmations on a daily basis. If possible, learn to think in affirmations.
Get POWERFUL Guidance & Affirmations Daily!
Manifesting anything you want in life is easy when you know how. Begin to create your dreams now!
The Inner Judge & Victim Control Us
THE SOLUTION TO ALL OF HUMANITY'S PROBLEMS & The Secret to Creating the Life You Want
DROP-BOX LIBRARY


Helping you to create the life you want!
Your own personal  METAPHYSICAL LIBRARY!
.

The drop-down boxes & buttons lead you to profound & amazing metaphysical insights. The Solution to Problems. Manifest Unlimited Money..
---
Click on the drop-down boxes to find the information you need.
Click above
Click above
Click above
The NEW Enlightenment! ALTRUISTIC MOVEMENT
The Inner Judge & Victim Control Us

The First Key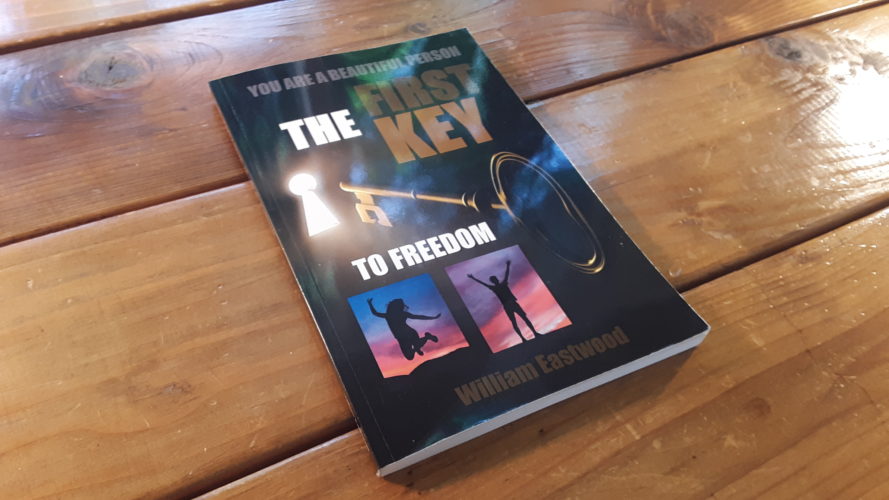 The perfect gift that keeps on giving! 

Show them you care by sending a book rather than a card! 

From $3.99!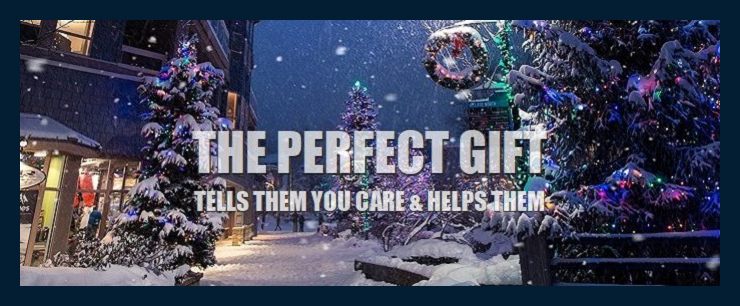 Click above
How do thoughts create matter?
The conscious mind directs unconscious activity that results in the actualization of our beliefs, thoughts and emotions.
Thoughts are energy which continues to exist. Thoughts combine with similar thoughts on inner levels. These turn into probable events which contain the impetus and pattern necessary to evolve into the complexity of matter.
Once sufficient intensity is achieved and certain requirements met, selected probable events manifest as ordinary events.
The balance of your thoughts, intentions, expectations, and those areas where you are focused or deeply emotionally involved will materialize as dominant areas of experience.
How do I create what I want?
It may take determination and resolve to change your position, circumstances and personal experience, but negative thoughts and moods will hold you back.
It is necessary to take back control of your mind and life from the internal judge and victim. The voices that tell you what is possible or not possible that come from within you are like little personalities with their own opinions. These are the voices of beliefs you hold.
These beliefs that exist in your subconscious were created when you were very young. You internalize the beliefs and values of your parents and the entire civilization.
Contemporary worldviews are based on myth. To be free to create what you want you must dispense with those particular myths that you internalized as a youth. Doing so will allow you to create everything you want in life effortlessly.
You are in control of your life. The conscious mind controls what enters and grows in the subconscious. You must gain awareness of what you are telling yourself is or is not true in your head. Then you must learn to project what you want in belief, thought, imagination, expectation, affirmation and emotion.
Before I learned to efficiently influence reality with my thoughts, I had to battle an antagonistic set of detrimental beliefs I had inherited early in life. The main problem causing me to suffer in life was the inner judge (parasite) within sabotaging everything I set out to accomplish.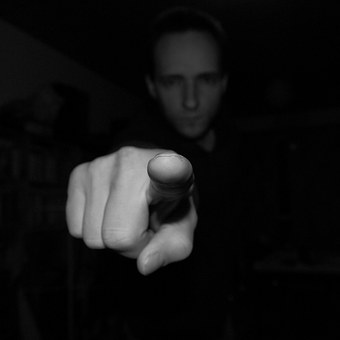 Only 1 in 100 people are free!
The Inner Judge & Victim Control Us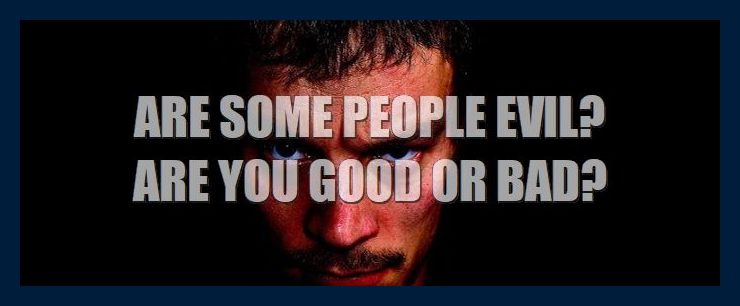 The solution to the world's problems.

 Your thoughts create your reality.


Do thoughts create matter? website.
WHERE DO WE CREATE OUR REALITY? Where is Matter Formed & Life Experience Produced?
Copyright © 2019, by William Eastwood.
Knowledge can bring you money, power, happiness & love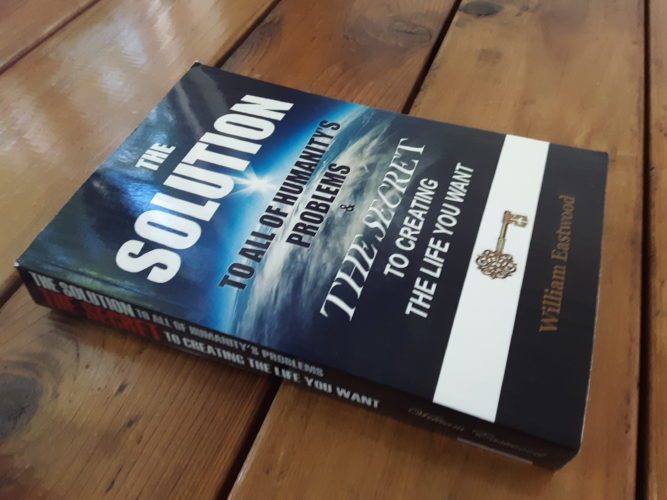 BRAND NEW EDITION: Published on 2/1/2020

6" by 9" paperback: 424 pages.
Be ready, because if you read this book you will get what you want in life and you will know how to solve the world's problems from bullying to wars.
From the upper echelons of the scientific establishment comes a completely new definition of reality and the human being. The most advanced physics in the world suggests that accumulated knowledge in all fields is based on a false premise.
Max Planck, Nobel Prize winner and father of quantum mechanics says, "I regard matter as a derivative from consciousness." — The Observer, 1931.
This remarkable new way of looking at the universe is supported by two more of the world's  most  eminent thinkers ― Stanford neurophysiologist Karl Pribram, & University of London physicist David Bohm, a former protege of Einstein's.
"Great spirits have always encountered violent opposition from mediocre minds." — Albert Einstein
Acquire the knowledge necessary to create anything you want

RESEARCHING CONSCIOUSNESS SINCE 1975

Achieve all your ambitions with POWERFUL EN books
EARTH NETWORK BOOKS By William Eastwood

Anything is possible. Create your dreams. Start today.

KNOW WHO YOU ARE:  We need to wake-up within the dream, and enter our true life.

Anything is possible. Create your dreams. Start today.

THE SECRETS OF THE UNIVERSE UNVEILED: A sample of chapter one of the EN course.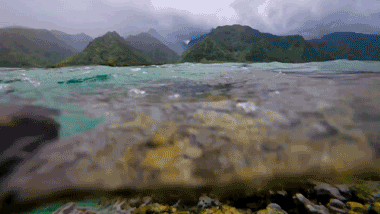 Click on rotating earth at the top of every page for your daily affirmations.
You Are a Beautiful Person:

The First Key to Freedom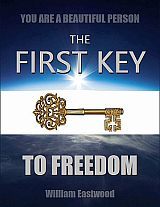 ePub (eBook)
Waste no time with this powerful guide. Get the single-most important key to liberate yourself from all limitations. Imagine a life in which you can do anything you want because you are no longer hindered in any way whatsoever.
The most important insight to put everything in life in perspective. The necessary key to freedom from restriction is revealed.
The most important insight to know because it will enable you to succeed in all areas.

With a magic genie inside you, anything is possible.
You have a magic genie. An incredibly simple, enjoyable and easy way to use this internal magician to create anything at all.
Even the greatest ambitions are easy to achieve with this simple new way of approaching life and achieving goals. Don't hesitate, get The First Key now and get on the road to your dreams.
Powerful metaphysical principles and advanced autonomous philosophy to overcome restrictions and limitations. Open to any page, read a few lines & that's all you need to do to transform your day and life.
Based on credible science. It is tested and it works.
You create your reality. When we make life difficult we miss the whole point.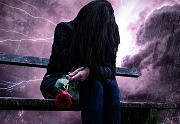 This is a very affordable book and great gift to help someone get out of a difficult life situation.
William Eastwood's best, with a simplicity that guarantees your success.
Acquire the knowledge necessary to create anything you want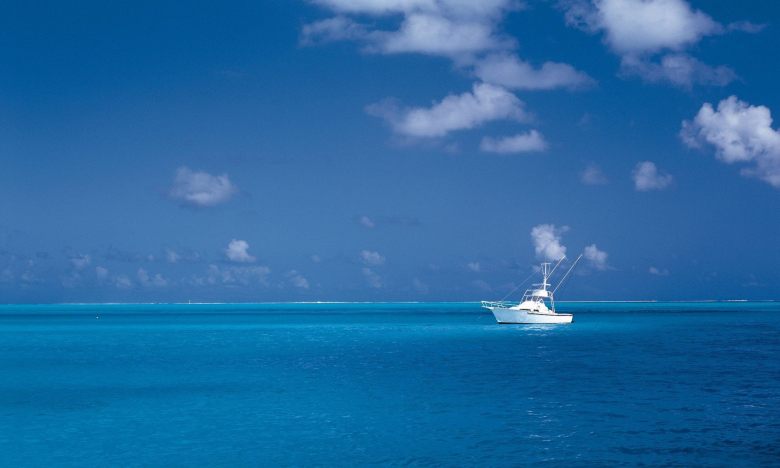 ---
Recommended site: thoughts create matter.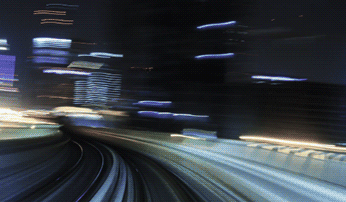 MIND FORMS MATTER: FAST TRACK TO SUCCESS:  C = Ef

Your Fast Track to Success  links (C = Ef) above load in milliseconds

Get the facts from the best sites
Extended articles of merit

To change any element of the movie you call life, you have to change your thinking. Altering the mind alters your life. There is no other way to change your life.
We form matter & our reality out of light.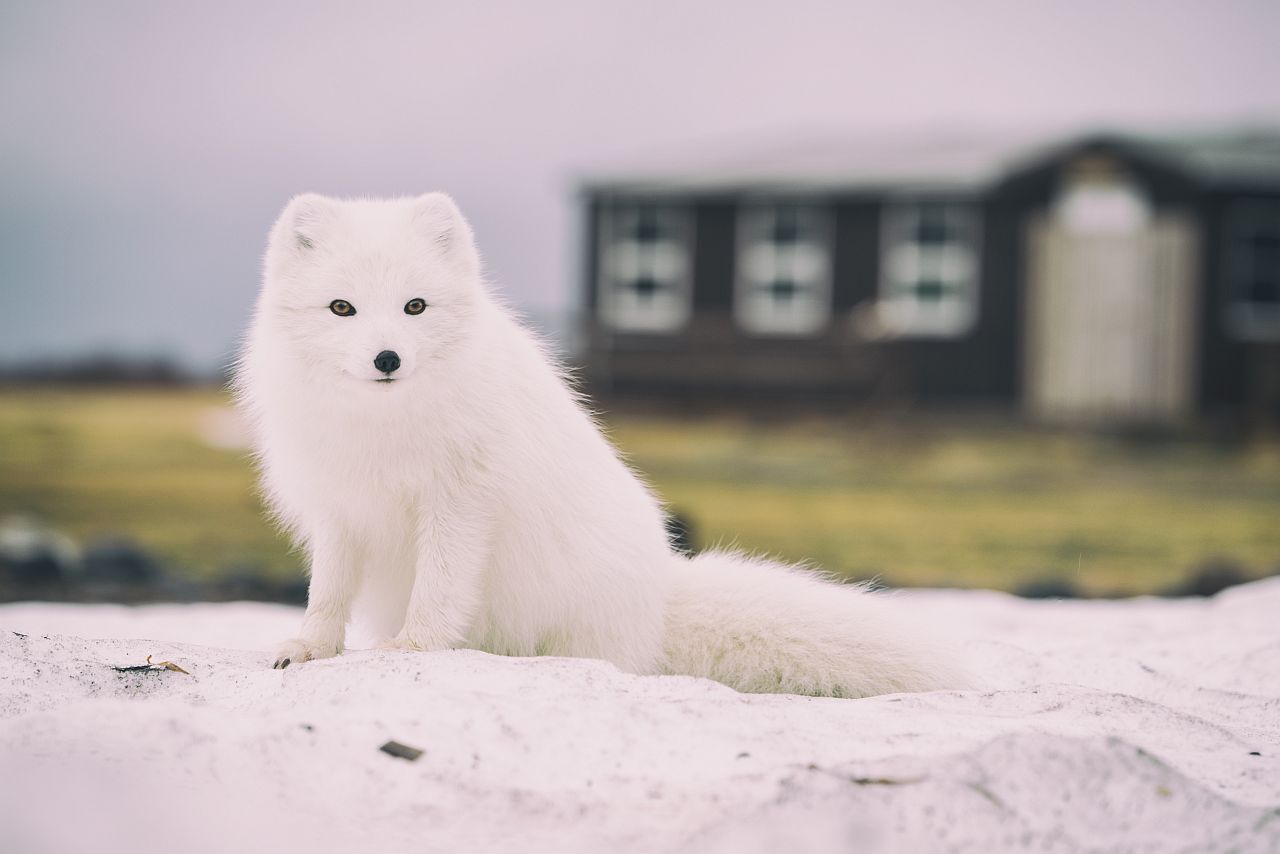 WE FORM OUR REALITY WITH CONSCIOUSNESS.
BEAUTY IS A REFLECTION OF THE NATURE OF OUR CONSCIOUSNESS.
All pre-Western European and indigenous cultures believed that the entire universe was alive. Click here to read more on how we create and form our reality & matter.
---
Categories: Where do we create our life experience and reality? Where is matter formed & created & our life experience generated & produced by the thoughts we think? Where is the inner dimension where we create our reality? Where do thoughts form matter? Where do thoughts create matter? Can my thoughts create matter? Where is the inner world where we form our reality with our mind and thoughts? Click on our site to learn more.
Where do we create our reality?.
WHERE DO WE CREATE OUR REALITY? Where is Matter Formed & Life Experience Produced?
The after-death experience you will return to after death exists now. It is the inner dimension that you enter in deep protected levels of sleep every night.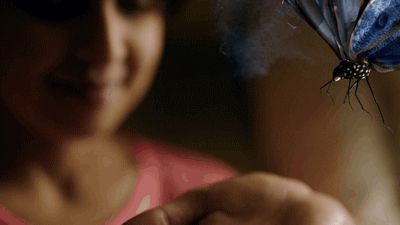 The concepts conveyed in this website are within these books.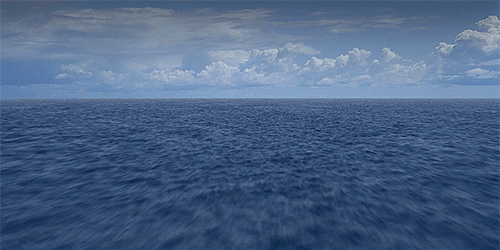 www.MindFormsMatter.com