---

Your Daily Affirmations & Metaphysics Guidance for Success, Love & Money
---
The affirmations and guidance below changes every day at about 8:00 pm EST in USA.
Today's Affirmations
I am open to the abundance of the universe.
My good comes to me from expected and unexpected sources.
Wealth comes easily to me, I don't need to work hard for it.
My manifesting is working.
More and more money is coming to me.
Really good things are happening.
Today's Guidance
The first affirmation in the list above opens you up to all the good in the universe that naturally flows your way. All that you desire that fits who you are should come into your life automatically. Affirmations are therefore a way to remove limiting beliefs that block the natural tendency of the universe to deliver. Negative beliefs and emotions restrict this good from coming to us in response to our needs and desires.
Any of these affirmations can trigger positive developments of the best kind
Wealth should come easily to you, and you shouldn't have to do a lot of work to make a lot of money. Traditionally, however, we are taught the opposite. We believe that we must struggle or suffer. This is connected to the beliefs that we must struggle to survive in an unkind universe, and that hard work is a virtue . All of these affirmations cut through all of that confusion. Done properly they will lead you to a simple and abundant life, as it is supposed to be.
The affirmation "my manifesting is working," counters doubts that something as good as manifesting money is possible and will work. You have to believe to make anything happen and manifesting is no exception. If you don't believe it will work for you then it won't. The affirmation that it will work for you, therefore, makes the process work.
And lastly, affirming more and more money is coming to you is simply a very good affirmation because it will manifest that as your reality.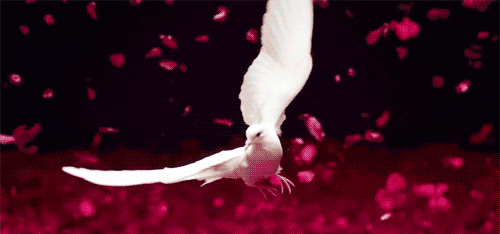 Inspirational songs and wealth videos
---
Song: Minnie Riperton Loving You
European style castle-like Saint John villa
Please return again to get the best daily affirmations & metaphysical guidance online
Affirmations can be used to insure that you create the life you desire and to make the day go the way you want it to. Powerful, accurate & new every day.
Affirmations: your only real insurance
Faith in yourself and your ability to create what you want is the key to your success in life.
Faith is what makes event take. Faith is like the leaven in bread that makes it rise. Faith is not a holy thing, it is a practical tool for creation.
Affirmations are all about faith and promoting faith. When you have faith in an outcome you create that outcome.
When you have faith in yourself you have confidence and confidence is necessary to effective manifestation.
Faith is also imperative for spiritual, mental and emotional growth.
Faith in yourself is the answer
Many people think that having faith is about having faith in God or some super being that exists outside of the self.
Faith in your ordinary conscious self and the inner self of which you are a portion will lead to the insights you need to solve your problems and advance in general terms.
Faith should include the realization that you are an altruistic spiritual being. This includes an understanding of the rightness and perfection of your existence and position in your current life and reality.
You are perfect just as you are. Realization of this fact and your ability and power to create your reality will set you free and liberate you into your own sacred Promised Land. Peace of mind and achievement will come effortlessly to you throughout your life as a result.
You are perfect and you are blessed, cherished and supported by the infinite intelligence within you.
Faith in your control over events and intrinsic and learned ability to create effectively is crucial to your success in life.
Use your daily affirmations in a way that will help build the kind of faith, understanding and insights I have just outlined.
Use consistency of application to create the life you want now.
Any affirmation you say with conviction will immediately change your reality
The very moment you say an affirmation your reality begins changing. Use emotion and believe that what you are saying is an immediate reality. Do not underestimate your power to create what you want. Say these affirmations and your own.
This is one of the most important daily routines you can maintain in your life. Affirmations can redirect energy to improve your reality in any way you want things to change.

Embody Your Ideal & Your Power
You are the director of your life, and this is the way you direct and control what happens to you.
Fill yourself with the most positive thoughts, emotions and expectations possible. Center yourself in your most positive mental picture of the future.
Bring a sense of personal power into your body. Think thoughts of your ideal life as vividly as if they were happening now. Embody the ideal. Amplify it. Then repeat affirmations confirming it now exists as your reality.
Believe in yourself
Begin each day affirming your strength and integrity. Say your name proudly.
Choose affirmations you like and use them everyday to affirm the basics about yourself, your goals, integrity, ability, resolve, or for whatever is important to you!
My name is…………..
I create my reality and I do a good job of it.
I do not cower before the beliefs of our society.
I am a beautiful person of integrity and value, and my high council is myself.
I am a good person, I trust myself and I am my own authority!
Affirm every day that you are a creator, that you insist on the life you want, and that you will not doubt your abilities and integrity.
This is how you create the life you want to live.
What is the subconscious?
Orthodox definitions of the subconscious are false
The subconscious is an intermediary zone. It is a neutral field where back-and-forth communication takes place between the conscious mind and the inner self.
If you repeat an affirmation, the subconscious will pass that information on to the inner self. The inner self will then take that information and create it in your daily reality.
IS THIS SITE SCIENCE OR SELF-HELP WISDOM?
Scientists have used quantum mechanics to develop advanced technology, yet as a society we have not yet employed those same facts to generate a new and more factual psychology. It is time to do so.
All content, books and links on this site are in fact based on quantum mechanics.  The concepts presented to you here are thus much more accurate and powerful than current psychology and standard self-help methods of achievement.
Quantum tunneling psychology is superior to all previous models on which traditional psychology and self-help are based.
The science on this page supports the primary purpose of this site — to empower you to be successful in all areas — in intellectual and spiritual knowledge, business, finance, health and relationships.
This site is personal self-transformation wisdom.
---
For something to be true it must make sense to the heart and mind. But that does not mean you need a scientist to go to the next level and to create the reality you want to experience.
Many people are searching for a scientific finding that will validate what they feel on a deeper level. That is good, but if you are a person that insists on a scientific explanation for everything, that requirement can restrict you. I am moving you closer to your own heart and intuitions as the arbiters of truth.  A greater range and experience of love and understanding is available to you. Read more.
I am also stressing the need for and helping to provide a new science.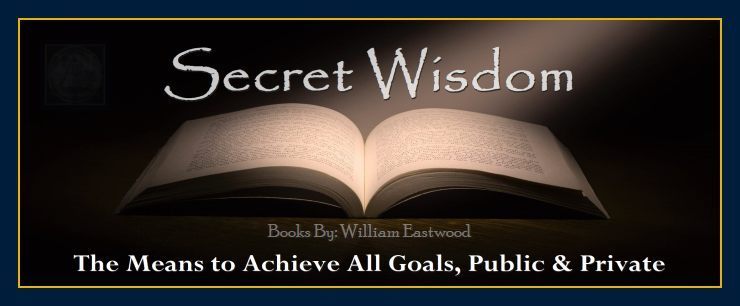 Consciousness is fundamental and creates reality. Both matter and thoughts are electromagnetic energy. Your thoughts create matter.
WHERE ARE THE BEST SITES & ARTICLES?
Click above to learn more

Special video presentation
To get the full hypnotic effect, click on the video below but do not expand the image. Listen to the music while you are watching the video and let the blinking and scrolling text sink into your subconscious.
Try to feel the whole process working to program your subconscious in order to manifest your new reality first on a spiritual level, and then physically.

From William Eastwood to you 
I am rich & successful
All my dreams have come true, I am rich and successful.
.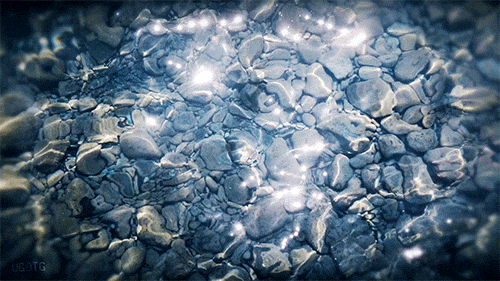 Today is the best day of my life. Good things are happening.
.
EN will help people solve their problems, achieve their goals and dreams, and will guide humanity into a far better future through free education that teaches the truth about reality.
If for some reason affirmations do not change every day, it is due to a situation beyond our control, in which case we apologize.
At age seven I decided that I would clean up the trash on a country road, believing that if you do good things, good things will happen to you.
---
"At age seven, I told a friend 'if you do good things, good things will happen to you' while pointing to a loose rock in an old New England stonewall.
"'Give me that rock so I can put it on the trash,' I said as I finished stomping cans and trash I had collected along the country road we had cleaned up into a small hole.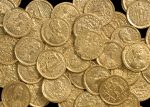 "When I turned around my friend had coins all over the top of the stonewall from a small box that he had pulled from behind the rock I had asked for.
"In a child's version of nonlinear manifesting, before my small eyes the garbage disappeared and within a few seconds treasure appeared. That event marked the beginning of my life-long study."
Learn what happened next.
.
"Consciousness creates reality and thoughts form matter! If you want to be powerful you have to go by the facts about reality and that means discovering the truth!
Quantum mechanics deals with facts, plain and simple, yet as a civilization we still do not base our methods of self-improvement on these facts. This book does. This self-help is unlike anything else.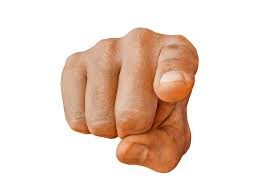 When you break holographic film, you can see the whole image in each piece. As Einstein's friend David Bohm explains; like fractal cosmology, this is a characteristic of the universe itself. Reality itself is holographic and the Universe is one unbroken field of energy.
The solution to any problem you may have is within you. By focusing inward and using suggestion you can find the answer to any predicament or problem.
---
"Everything we call real is made of things that cannot be regarded as real. If quantum mechanics hasn't profoundly shocked you yet, you don't understand it well enough."
― Neils Bohr, Nobel Prize winner father of quantum mechanics.
---
I attribute my success to the application of these principles. Given no advantages or guidance, I applied these principles completely on my own at age twelve, and by the tender age of 13 was working directly with a Yale professor on advanced technology. An activist for change in education, I have taken on the most powerful institution in the U.S. and have gone on to write eleven books. I founded the Altruistic Autonomous Movement at age 37 and am the owner and author of the Earth Network websites.
Nonlinear time manifesting
Nonlinear time manifesting can more than double your ability to manifest your goals! If you absorb yourself in a study of simultaneous time you can escape "cause and effect" limitations most people are restricted by.
Nonlinear time manifesting relies on the same methods of manifesting as commonly practiced, only the underlying assumptions change. You are still using emotion and manifesting from the end result desired, but your worldview has changed, and this does make a big difference.
This is covered in more depth in my latest book. It is the approach I am using.
Most people hold on to their worldview as if their life depended on it. Yet their success, safety and effectiveness in life all depend nonlinear thinking.
How badly do you want success & real understanding / wisdom?
Success is really just mind over matter — imagine the end result as if it were already obtained and change your beliefs, thoughts and emotions.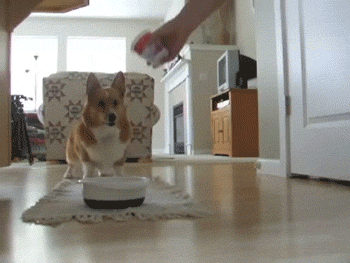 There is another way, however. If you understand that the past does not create the present and if you focus on the result you desire in life, your reality will change automatically without much or any consideration given to your beliefs.
The nonlinear worldview is the way of the future and implies a reeducation for the entire civilization in the 21st century.
.
The nonlinear revolution — the new normal
This is covered in more depth in my latest book (below). It is the approach I am using.
ePub: (eBook)
"This is a clear and concise book on exactly how to manifest what you want in life. However, this is far more than just a manifesting book — it introduces you to the future of humanity and metabiological evolution.
Based on a 45-year study.
Citing the world's most credible & advanced science.
Extremely well written.
Loaded with information.
Simple and easy to understand.
FIRST EDITION NEW SEPTEMBER 2020 RELEASE SPECIAL OFFER OF ONLY $4.99! This offer will not last.
EN will help people solve their problems, achieve their goals and dreams, and will guide humanity into a far better future through free education that teaches the truth about reality.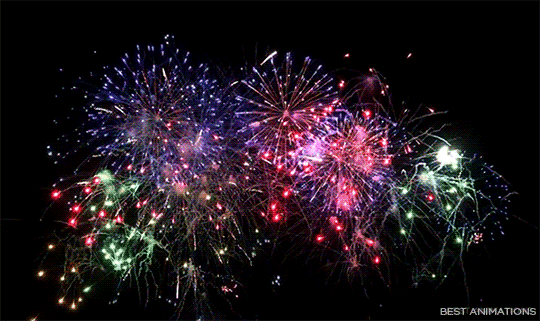 Primary article concludes here.
FOUR SITES
ONE HIGHLY ADVANCED PHILOSOPHY
Click below for more complete list of articles.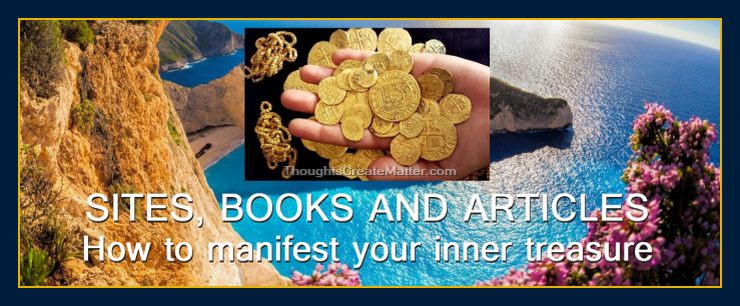 Daily Affirmations: Metaphysics Guidance – Success – Love
– Money
© Copyright 2020, By: William Eastwood
Mind Forms Matter Links
Extended articles of merit

Recommended site: Thoughts create matter
The concepts conveyed in this website are within these books.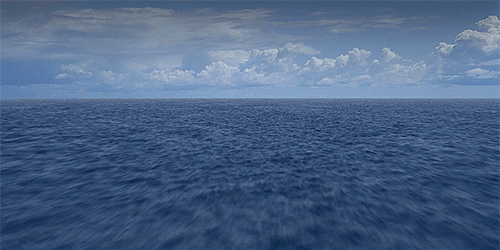 www.MindFormsMatter.com