---
The author of this article, William Eastwood, worked for a Yale University professor on a secret invention at a private research and development facility at age 13. This is documented in the public record.
Eastwood's 45 year study / 25 books reveal that intensity, conditions and other factors determine when your thoughts are projected into events. He has a daily post to help you create the life you desire.
William Eastwood Internal Science and International Philosophy: The poor will become rich and the hungry will feast.
---
What do you think? If you do not already know the answer to that question, find out for yourself if mind forms matter. Look at the science (scroll down) and test the principle in your own life. We already know the answer (scroll down).
David Bohm (How mind forms matter)
---

Physicist David Bohm, — who Albert Einstein called "a kindred spirit," and whose Ph.D. thesis — being top secret and classified — was awarded at the University of California at Berkeley by none other than Robert Oppenheimer — tells us that our physical reality is a holographic projection of the brain and five senses.
Internal Science and International Philosophy.
---
International Philosophy
---
The mind does filter perception on a conscious and subconscious level according to what you believe, think and feel. That alone will cause you to notice things that could help you achieve your goals. However, perception is only one aspect of the mind's functioning.
The mind creates and projects. The projection — your physical environment and life — is composed of consciousness. This view is supported by recent scientific discoveries.
Max Planck says mind forms matter
---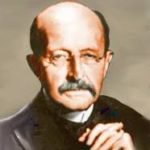 Max Planck, Nobel PrizeWinning father of quantum mechanics says, "I regard matter as a derivative from consciousness." — The Observer, 1931.
Bernard d'Espagnat believes mind forms matter
---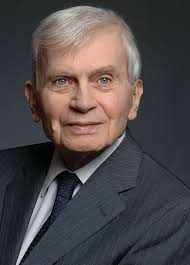 "The doctrine that the world is made up of objects whose existence is independent of human consciousness turns out to be in conflict with quantum mechanics and with facts established by experiment."
— Bernard d'Espagnat, a top theoretical physicist.
David Bohm says that the mind projects matter
---

Albert Einstein called David Bohm "a kindred spirit." Bohm's Ph.D. thesis — being top secret and classified — was awarded at the University of California at Berkeley by none other than Robert Oppenheimer.
Bohm tells us that our physical reality is a holographic projection of the brain and five senses.
Eastwood has been studying how the mind forms matter for over 45 years
---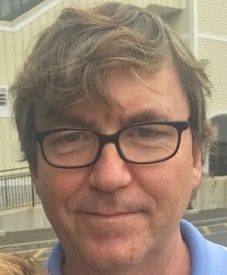 You are creating your own fantastic hologram — your own physical reality and time and space. Your consciousness exists in the field, not the brain, which is a transmitter. The moment is a range of perception. Your consciousness is infinite, indestructible and multidimensional.
You create your reality
---
There is no singular, one-world time-line.
You do not progress in a linear manner within time from birth to death.
You are not a three-dimensional self moving through a three-dimensional world from birth to death.
You and the world do not exist that way.
The world's prominent physicists introduced the science that reveals how mind forms matter
---
An explanation of how mind forms matter is inherent in wave-particle duality.
The concept of an alive universe, a universe entirely composed of consciousness, is supported by the greatest scientific discovery of all time.

In his 1924 Ph.D. thesis and groundbreaking contributions to quantum theory, Nobel Prize winner,Louis de Broglie postulated the wave nature of electrons and suggested that all matter has wave properties.
This concept is known as–wave–particle duality, and forms a central part of the theory of quantum mechanics.
His 1924 thesis (Research on the Theory of the Quanta) based on the work of Max Planck and Albert Einstein on light, resulted in the de Broglie hypothesis that any moving particle or object had an associated wave. De Broglie thus created a new field in physics, or wave mechanics, uniting the physics of energy (wave) and matter (particle).
De Broglie developed a causal explanation of wave mechanics, which was refined by David Bohm in the 1950s.
The theory has since been known as the De Broglie–Bohm theory.His theory was supported by Einstein, and confirmed by G P Thomson, Davisson, Germer and Schrödinger.
De Broglie's wave–particle duality is extended to all particles and the laws of nature. This tells us that everything has a wave aspect.  
Every object has an electromagnetic wave with its own signature. Like a kind of barcode, this is the key to attracting what you want. The law of attraction is as reliable as gravity.
NOBEL PRIZE WINNER'S FINDINGS – Proof Your Thoughts Create Your Reality
---
Do Nobel Prize winners findings say that mind forms matter?
Is there scientific evidence or proof that your thoughts create your reality?
I will answer these questions now.

The Inner UN.
Is there scientific evidence or proof that your thoughts create your reality?
---
Yes, there is scientific evidence and proof that mind forms matter, but not necessarily in individual instances of mind forming matter, rather, in the entire scientific paradigm.
There is a paradigm-shift taking place in science. We are in the process of transitioning from a set of myths based on physicalism to awareness of our true reality. Events are constructed on inner levels of consciousness according to what you believe, think and feel. 
The holographic theory of consciousness is largely based on the science of David Bohm. While the scientific method is reductionist and dissects to understand, Bohm's science is holistic, thus allowing Bohm's Internal Science to understand consciousness and External Science to fail to understand.
The holographic theory of consciousness says that the information in the whole is contained in each of its parts.
Electromagnetic waves have an infinite information storage capacity. When waves interact it is called interference and the original information from each wave in an interference pattern survives and can be extracted from each wave and read regardless.
Based on this view, the brain is understood to be a transmitter and receiver of information. The brain is a bioelectrical organism. The brain draws from the electromagnetic interference patterns that exist around us at all times. The brain thus draws from all information and adds new information to the whole.
Information is not stored in the brain, it is stored in the electromagnetic fields around us. Your thoughts, emotions and memories are not dependent on the existence of the brain. You exist as an individualized portion of the entire universe of information or what Bohm called the holomovement.
Your consciousness is a portion of the total electromagnetic field of the entire multidimensional universe.
Scattered thoughts display incoherence, meaning they go off in all directions from their point of origin, whereas focused thoughts are coherent like laser light. Focusing beliefs, thoughts and emotions is thus the key to personal power and the ability to both pick up information intuitively and manifest goals physically.
The brain, Bohm says, "may act like an antenna" to pick up information from the entire field of information of the universe.
Bohm says that if the mind is preoccupied with outer levels of reality, it is less able to pick up subtle information from the electromagnetic field. To pick up information from any source requires tuning to the frequency of the information sought.
The heart and body must be in coherence with the information of the subtle energies sought in order to experience profound intuition and identification.
To increase your bioelectrical sensitivity requires focusing and tuning the mind.
Bohm indicates that the "explicate order" (physical reality) is a projection from the "implicate order" (an inner reality of information) which underlies everything. Information guides the process by which matter is organized as the forms we then perceive. The collapsing wave function enters in, thus introducing the role human consciousness plays in the formation of the universe. Without an observer there is "only" electromagnetic energy containing information (consciousness).
Internal Science and International Philosophy adds its own unique perspective in a way that makes sense of Bohm's holographic universe.
Kindness and human charity matter
---
A story with a powerful message.
I discovered a treasure while cleaning up trash along a country road
---

At age seven I told my friend, "If you do good things, good things will happen to you," as I pointed to a rock in an old stone wall and asked him to hand it to me. We had collected roadside trash and put it in a depression in the ground. We had been cleaning up a local road after school back in 1970, before the environmental movement even began.
I dropped the rock on the trash to conceal it (all that we knew to do at that age). With the trash buried, I turned to look at my friend. There had been a shoe box filled with old coins behind the rock I had asked for and he had the coins spread out on top of the stone wall. We filled our pockets and headed home to tell everyone we had discovered treasure! It was one of the moments you can never forget and perhaps the best day of my early childhood.
You hold the future in your hands
Grass Roots
Bring my grassroots institutions to the world where they can help people everywhere.
When you buy a book, you help me to fund
Earth-Network.org
to make it a non-profit and help help people the world over.
BOOKS
---
BY WILLIAM EASTWOOD for Earth Network
THE PURCHASE OF YOUR BOOK(S) IS A DONATION!

Donate to help people internationally
---
Book manufacturer (cut out the middleman / most recent versions of books).
Prices provided in U.S. dollars: Convert U.S. dollars to foreign currency.
World Help • Education • Environment • the Inner UN
---
The world needs your help. When you buy a book, you invest in a mission to bring about a better world and cause that reaches out to every hungry child and dark corner on earth. When we are done, nothing will be the same. 
When you buy a book, you help me to fund Earth-Network.org to make it a non-profit and help to bring my grassroots institutions to the world where they can help people everywhere.
YOUR WAY OUT OF UNWANTED CIRCUMSTANCES FOR FREE!
---
My daily affirmations and guidance post can get you out of unwanted experience and into the life you desire. "I can get you out of your current situation, no matter what it is, and it's completely free." — William Eastwood.
This daily post is designed to help you. You can extract yourself from the most difficult circumstances, and you can manifest your dreams and goals. If you read the affirmations on the affirmation page first thing when you wake up, you will change what happens on that day. If you continue every morning, you will change your whole life. But if you don't go to this page, don't follow your intuition, or don't apply the principles, nothing will happen.
My free PDF book also links you to this page and the most important things to know in an increasingly difficult world.
---
FREEDOM
POWER
CREATION
ENERGY
SUGGESTION

 FORMS YOUR LIFE
AND CREATES
WHO YOU ARE.
BEGIN YOUR TRUE LIFE.
BE WHO

YOU WANT TO BE.
HAVE WHAT
 WANT TO HAVE
You are NOT meant to suffer!
---
Reality is not the dark and gloomy picture that is taught in the classroom and depicted on the news. There is no reason whatsoever to suffer in life. You do not have to work at a job you do not like in a grueling 9 to 5 life of pain and suffering followed by death and extermination of your existence. It isn't that way at all!
This way of thinking is a symptom of a flawed model rather than flawed people.