---

NOBEL PRIZE WINNER'S FINDINGS – Proof Your Thoughts Create Your Reality
---
ON THIS WEBSITE:
Had Albert Einstein been successful defending physicist David Bohm in 1949, this scientific paradigm may have replaced materialism as our world's accepted science. Documentation Princeton University.
A NEW SCIENTIFIC PARADIGM OF REALITY
---

At age 12, William Eastwood said, "I can change the world," and he picked up a pencil. Less than a year later, William's school counselor called Yale University.
"Soon afterwards I was on the entire front page of our local newspaper and was working in a private research and development firm with a Yale professor.
"I was so successful applying the principle "that thoughts create" that I set my goals higher. I had something more important to do."
Documentation and public record.
WHERE EVERYONE IS GOING
Click below to learn how you can magically and effortlessly create your goals and dreams with this new scientific paradigm of reality.
Create whatever you want LIKE MAGIC!
FOR YOU
DISPELLING PRIMITIVE SUPERSTITION
William Eastwood philosophy, also known as international philosophy, is an international standard philosophy of connectedness William Eastwood developed that recognizes the power of your thoughts to create events. We give you the tools you need to create anything desired in life, and we recognize the goodness of your human nature and your personal being.
Scroll down to continue reading article.
Mind forms matter

science
---
The Holographic Universe is a scientific view of reality which states that your mind, brain and five senses project your reality. If David Bohm's view of reality is accepted, it implies a unity of mind and matter, hence the highest level proof that the mind projects and forms matter. And David Bohm's view is correct.
Your mind does form matter via projection of consciousness.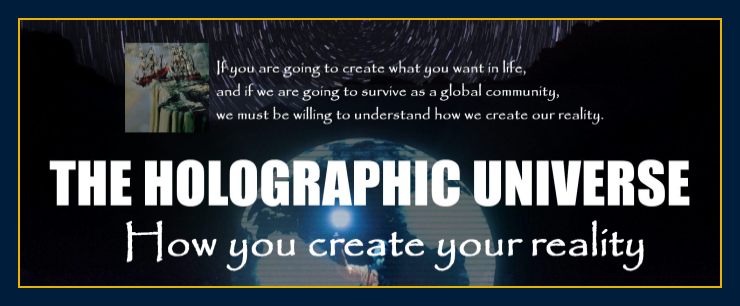 Five (or is it six) Noble Prize winners below attest to the connection between mind and matter, further advancing the view that the universe is a projection of our mind and consciousness. An entire scientific paradigm is offered that explains how it may be possible that your mind projects what you believe, think and feel.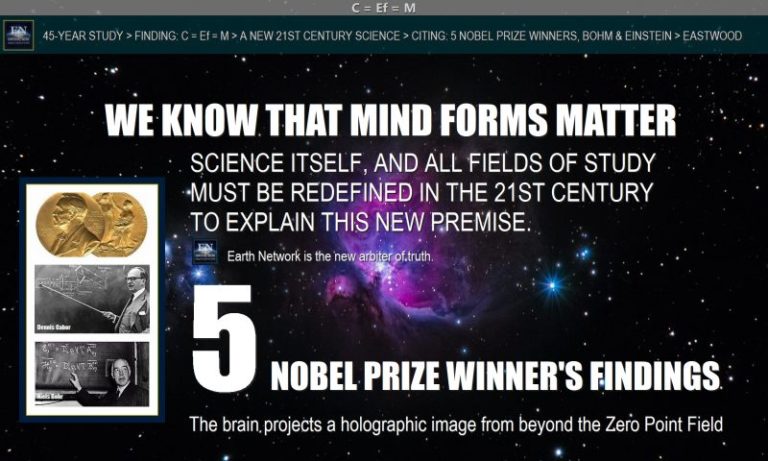 Can mind form matter?
---
An explanation of how consciousness creates matter is inherent in wave-particle duality.

Physicist Louis de Broglie, Nobel Prize winner and author of the de Broglie hypothesis demonstrates all matter to be electromagnetic fields/waves of energy.
Niels Bohr, university of Copenhagen physicist and Nobel Prize winner, confirmed that matter is like a beam of light.
Everything has an electromagnetic primary energy state, which is "energy containing information." What is a thought? A thought is an electromagnetic field or "energy containing information."
NOVA CPTV: Matter is a State of Consciousness
Many top physicists do know that mind forms matter
---
It is the rest of science, media and the world who do not want to listen to what they are saying.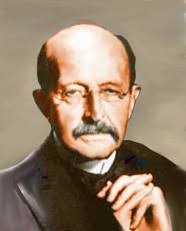 Max Planck, Nobel Prize winning father of quantum mechanics says, "I regard matter as derivative from consciousness."
— The Observer, 1/25/1931
Max Tegmark of MIT" says consciousness is a state of matter.
CONSCIOUSNESS IS A STATE OF MATTER: MIT
Nobel prize winner
---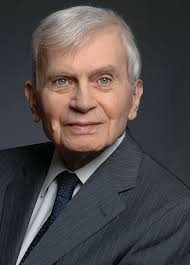 "The doctrine that the world is made up of objects whose existence is independent of human consciousness turns out to be in conflict with quantum mechanics and with facts established by experiment."
D'espagnat believed that science failed to understand "the nature of being," and that quantum mechanics could provide that understanding, yet scientists failed to investigate.
---
"Education is what remains after one has forgotten what one has learned in school."
— Albert Einstein, Nobel Prize winner.
---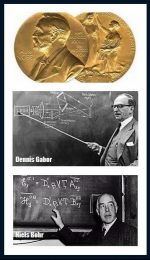 Niels Bohr was a Danish physicist who made foundational contributions to understanding atomic structure and quantum theory, for which he received the Nobel Prize in physics in 1922. His view was that we cannot specify the nature of fundamental reality. Subatomic entities exist in a probabilistic limbo of many possible "superposed" states until they are brought into focus by the act of measurement.
I [William Eastwood] have lived this hypothesis for 45 years. Every thought you have alters an infinite web of probabilities, determining what you will experience next. This is the basis of my philosophy that works like magic
John Archibald Wheeler(July 9, 1911 – April 13, 2008) was an American theoretical physicist largely responsible for reviving interest in general relativity in the United States after World War II. Wheeler says "I take the idea that "the world is a figment of the imagination 100% seriously."
This is further validation of the factual basis of my philosophy.
These Nobel Prize winner's findings offer and entire paradigm explaining how it may be possible that your thoughts create your reality — your mind projects what you believe, think and feel. It is true that mind forms matter.
The proof that our thoughts create our reality is available to us if we interpret the science correctly. According to the most advanced science in the world today, your mind forms matter.
ON THIS WEBSITE:
BOHM
According to Albert Einstein's colleague David Bohm, the mind projects the events we then perceive.
EINSTEIN
EASTWOOD
William Eastwood applied Bohm's science to test its ability to solve world problems and help people achieve their goals before Bohm even introduced "Wholeness and the Implicate Order" in 1980, principles used by President Zelenskyy of Ukraine.
"The science is catching up to what I have been telling people for a long, long time.
"And that's good, because we need solutions to world problems, and because I don't try to change people's beliefs. It is up to you what you want to believe and if you think you can use anything we have to offer"
— William Eastwood
PUBLIC VALIDATION
WHERE EVERYONE IS GOING
Bohm's paradigm eliminates contradictions between science and personal human experience
---
Our traditional science tells us that a person's purpose is no more than to procreate to ensure the survival of our species — but many people have spiritual experiences that reveal there is far more meaning and purpose to a person's life — interpreted through their belief system.
Bohm's paradigm says we have an inner reality that forms this world and thus can include personal spiritual experiences and the possibility of thoughts creating reality — experiences which when interpreted through Bohm's science would make perfect sense.
ON THIS WEBSITE:
Had Albert Einstein been successful defending Bohm in 1949, this scientific paradigm may have replaced materialism as our world's accepted science. Documentation Princeton University.
A NEW SCIENCE PARADIGM
FOR YOU
DISPELLING PRIMITIVE SUPERSTITION
William Eastwood philosophy, also known as international philosophy, is an international standard philosophy of connectedness William Eastwood created that recognizes the power of your thoughts to create events. We give you the tools you need to create anything desired in life, and we recognize the goodness of your human nature and your personal being.
Your thoughts select probabilities and this is how the mind forms events.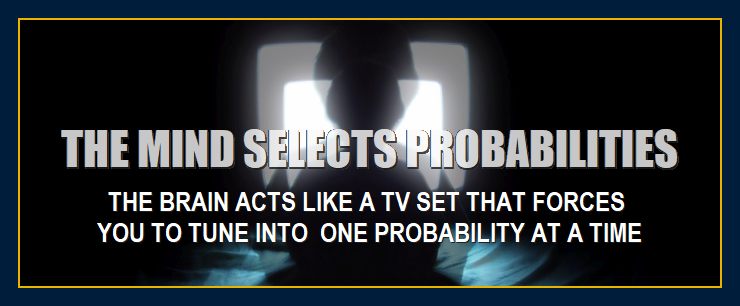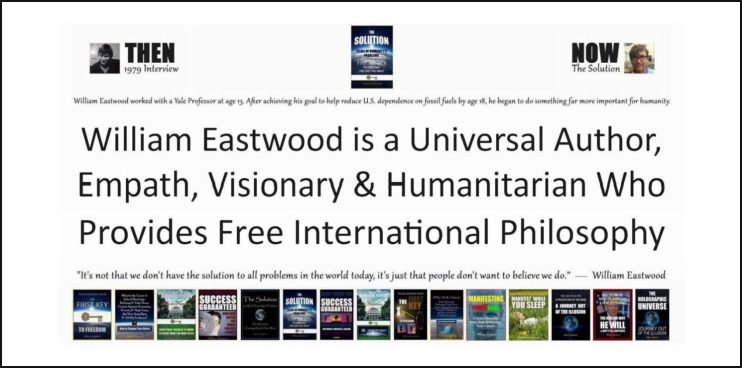 William Eastwood has given the world a set of methods by which we can create what we desire in life as well as solve global problems. The information is provided in five free websites and twenty books.
Does mind form matter? And if it does, what are the ramifications?
---
If mind forms matter, it would turn all accumulated knowledge upside down.

What does the most significant theoretical physicist of the 20th century, David Bohm, have to say? Albert Einstein referred to his friend and colleague as being "a kindred spirit." Bohm's Ph.D. thesis — being top secret and classified — was awarded at the University of California at Berkeley, by no other than Robert Oppenheimer. Bohm says that the environment around each of us is an interconnected movement of energy he termed the holomovement.
Where Bohm leaves off, I begin. Most physicists have traditionally been afraid to say mind forms matter because doing so could get them in trouble. Some, however, do say mind forms matter. Bohm gives us an entire paradigm that explains how with hard science.
Mind forms matter because your environment is a projection of your mind, brain and five senses. This is congruent with Bohm's paradigm which recognizes an inner and outer reality. Bohm's paradigm includes two levels of reality he coined the Implicate order and explicate order. The inner reality (implicate order) is projected outward in physical reality (the explicate order) according to information within the wave.
In 1947, David Bohm became an assistant professor at Princeton University, where he met Albert Einstein. 
When observing electrons within groups, Bohm was surprised to find that when in groups, electrons seemed to behave like flocks of birds or schools of fish — as if they were somehow alive!
My philosophy is largely congruent with David Bohm's scientific paradigm depicting reality as a hierarchical pyramid of dimensions, each subsequent level ordered by the dimension directly above it.
Your mind is projecting the objects and events that surround you.
My recently published book, "The Holographic Universe — Journey Out of the Illusion" explains all of this and more, such as how the civil rights movements in the 1960's and David Bohm's work are connected.
Your mind can and does form matter.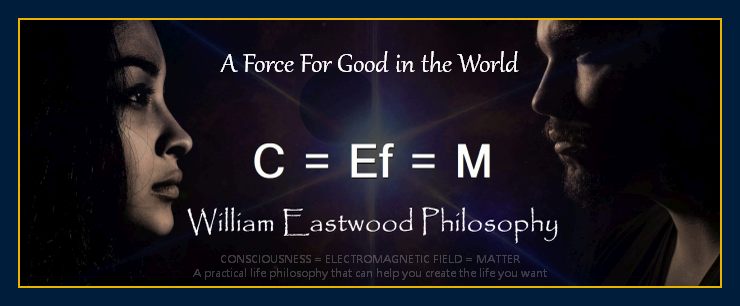 Reality is a projection of consciousness
---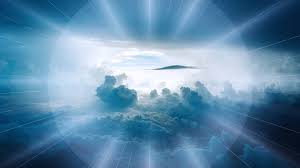 We already know the senses perceive, but they also project, and this is what is not widely known. The senses project and then perceive. Your thoughts literally create your reality.
YOUR BRAIN AND FIVE SENSES PROJECT A HOLOGRAPHIC IMAGE FROM THE ZERO POINT FIELD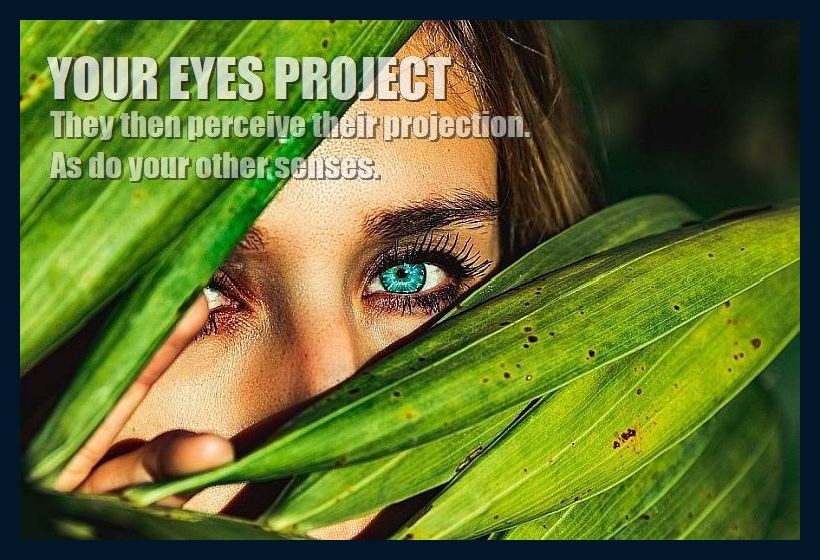 The projection is a consciousness hologram..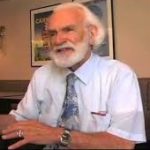 Dennis Gabor,¹Nobel Prize winner and professor at CERN² in Switzerland, British physicist Peter Marcer, and neurosurgeon Karl Pribram (Stanford & Yale professor), demonstrated that we do not see objects per se, but instead construct an image in the brain by extracting holographic images from the ZPF. 
The eyes then project that image out into space. Our other senses also project.  
In other words, your reality is a dream-like projection originating from the fourth dimension. From an inner dimension of consciousness, the mind projects and materializes the brain in time-space. According to thoughts you have had in the past, the brain then projects and materializes the events of your life.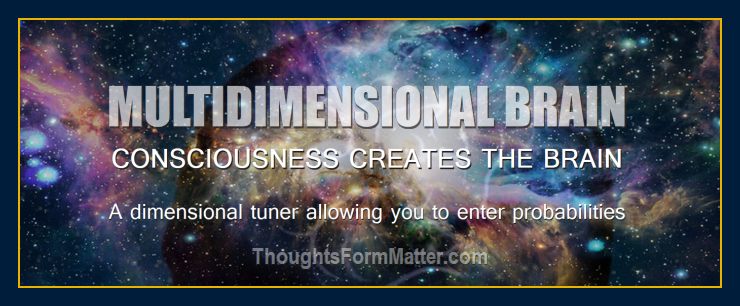 Find out for yourself if the principles work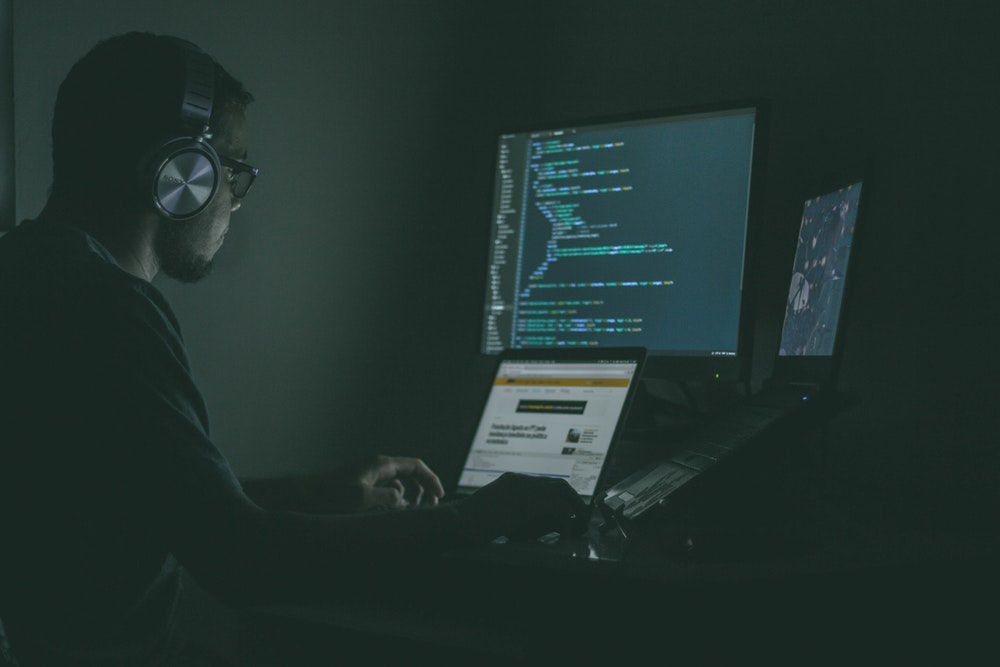 Reality is a projection.
Matter is a hologram.
Consciousness forms matter.
Scientific facts.
Proof your thoughts create reality and form matter.
Your mind creates
your reality.
Einstein.
Nobel Prize winners findings
---
Notes: Dennis Gabor(1900 – 1979) electrical engineer and physicist, who invented holography, for which he later received the 1971 Nobel Prize in Physics.
Notes: The European Organization for Nuclear Research, CERN, is a European research organization near Geneva that operates the largest particle physics laboratory in the world. CERN is also the birthplace of the World Wide Web (the internet).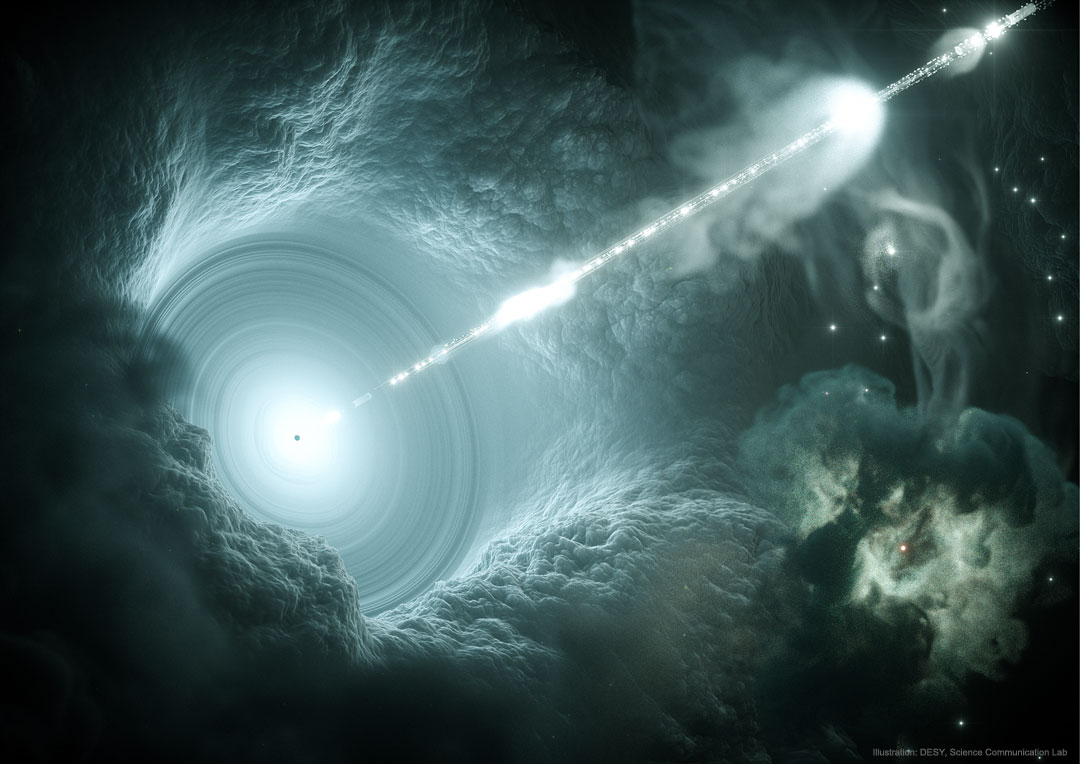 NASA

VALIDATION OF THE ZERO POINT FIELD
---

NASA funded a research project at Lockheed Martin Advanced Technology Center in Palo Alto and at California State University in Long Beach to develop a spacecraft propulsion system drawing on the energy of the ZPF. Click here to see the paper, Advances in the Proposed Electromagnetic Zero-Point Field Theory of Inertia, by Bernhard Haisch, Solar & Astrophysics Laboratory, Lockheed Martin, 3251 Hanover St., Palo Alto, CA 94304.
NASA Interstellar Mission ZPF Research Contract
The Zero Point Field explained

Zero Point Field energy is consciousness emerging as matter. Virtual particles appear mysteriously out of an unknown dimension.
What Does the ZERO POINT FIELD tell us?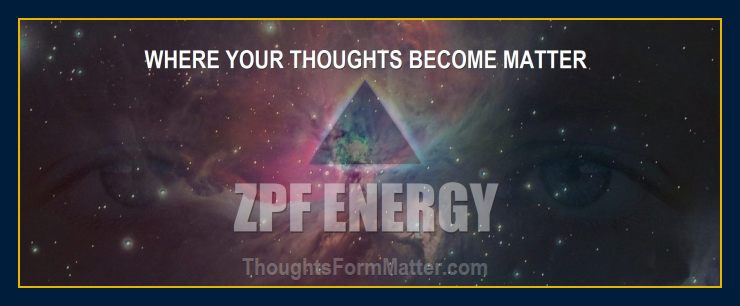 Hierarchies of dimensions

David Bohm, who wrote the classic college textbook, Quantum Theory, hypothesized a hierarchy of dimensions. Sages will tell you that all these dimensions comprise an inner primary reality composed of consciousness,  of which this reality is a projection. 
Bohm's paradigm
This primary reality is infinite.
This is where you come from and where you will return. From this level we create this reality.
Mind forms reality, but the actual work of creating events occurs in an inner level of consciousness.

David Bohm

would say that the level (dimension) above us orders (creates) this one.
The Nasa interstellar craft proposal is as substantial evidence as I can give you on the existence of the ZPF (link below).
Bohm's theory and holographic theory suggest how a reality in which thoughts form matter could operate.
And finally, the collaboration of scientists worldwide offers proof that collective thought energy is in the atmosphere.
Additionally, the Princeton Study meta-data collected from the Random Event Generators they use proves that thoughts influence matter on a quantum level.
Look at the entire paradigm and all the seemingly strange findings of quantum physics.  The more you do that, the more apparent it becomes that it all fits together perfectly to prove that mind forms matter and thoughts create events.
Facts that point to the metaphysical concept that mind forms matter can be found in the placebo effect, in the collapsing wave function, and the entire body of quantum mechanics.
Bell's theorem (reality is non-local), David Bohm's holographic reality, quantum tunneling psychology and more all point clearly to the fact that mind forms matter.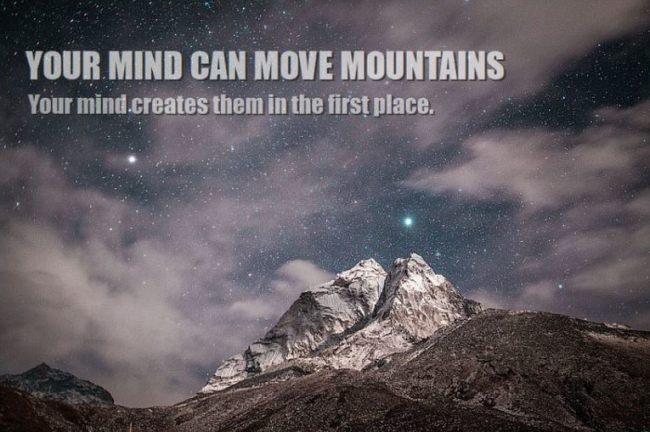 "Someone who is an independent thinker may end up in a far different place than his fellow countrymen. This may invite ridicule and attack from the most low-minded of the people.
The divergence is like a vine that has grown in a different direction, perhaps toward a more truthful sun."
— William Eastwood.
45

EARTH NETWORK resource of reference articles — a culmination of 45 years of research and application
Helping you to create the life you want.
RESEARCH SINCE 1975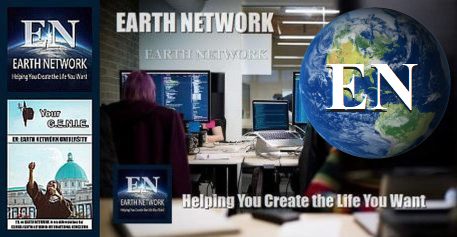 Everything you need to know to create anything and solve any problem, public or private.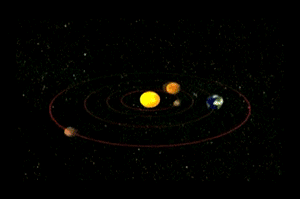 FIVE SCIENTIFIC EDUCATIONAL SITES — ONE PHILOSOPHY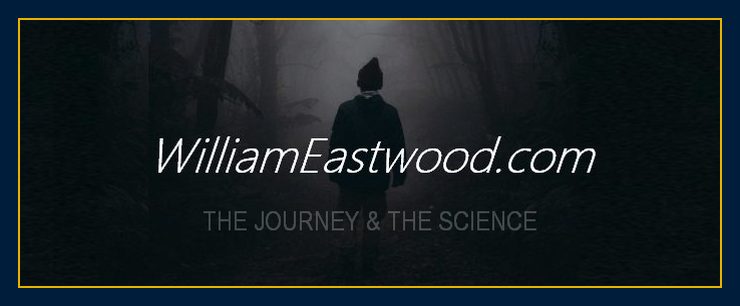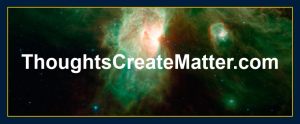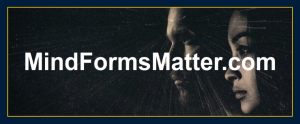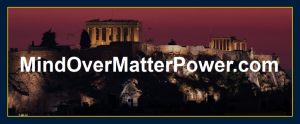 "Our civilization must be based on a single scientific paradigm everyone can agree on in order to heal division and function properly.
"But it has to be the right science"
— William Eastwood
The right science
EASTWOOD
William Eastwood is the founder of Earth Network of Altruistic Individuals Inc

At age 12, William Eastwood said, "I can change the world," and he picked up a pencil.
Less than a year later, William's school counselor called Yale University.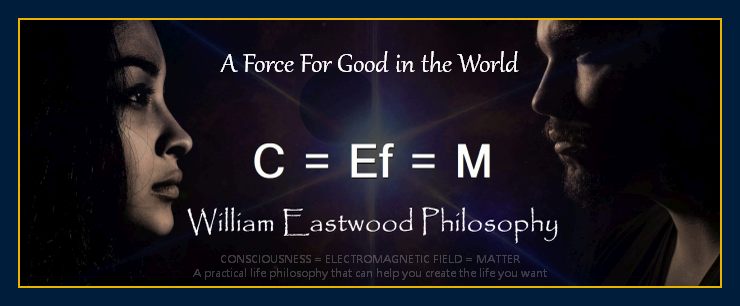 At age 13, Eastwood was working at a private research facility on a mysterious invention with Everett Barber, a professor at Yale University.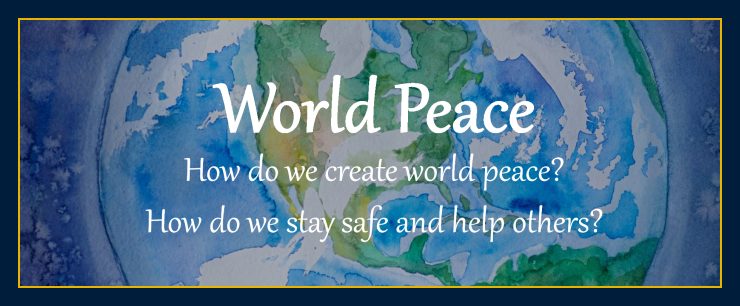 After achieving his goal to help reduce U.S. dependence on fossil fuels and graduating as an environmental solar technician by age 18, Eastwood began to do something even more important for humanity.
A public record of Eastwood's interview at age 16 is available for you to read here.
It is also available to you through the United States library system microfilm database.
"I am a new scientist, which means that I go by a completely different worldview than most people. What I do is application. I set up systems to help people create what they want.
"If you would like to experiment with a new paradigm, pick up some tips, or sample some of the techniques, tricks and secrets we use, feel free to test some of these principles or look at the reasoning behind them.
— William Eastwood
William Eastwood in 2022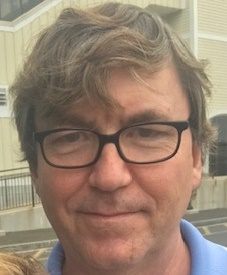 "Consciousness is altruistic, and that means that you are an amazing, powerful and beautiful person."
— William Eastwood
Congratulations, you've found the best place on the internet to acquire the most powerful and exceptionally rare knowledge to help you achieve your goals — and best of all, it's free
Complete success is yours
I renew my practical advice every day.
On this site you are given important advice daily to help you get on and stay on your path to whatever you want in life.
We give you the most powerful free advice that enables you to achieve success with your business, personal life and in all areas.
Begin your journey of learning and success here.
If you want free practical application of the principles, click on any icon you want.
45

 45 years of research
Become powerful.
Create wealth.
Manifest your dreams.
The most generous advice.
The most experience.
Create anything you want LIKE MAGIC
---
Click on our affirmation page once or twice a day, or as time allows when it is convenient for you to do so. It is the best habit you can possibly develop if you want your life to work.
By taking a few seconds to read through affirmations, instantaneous connections are made to your best memories and most powerful experiences on a subconscious level. This allows for positive energy and ideas to enter your consciousness and find a way to change your state of mind, increase your enthusiasm, and motivate you and change your circumstances for the better. Just reading lists of affirmations daily can make a huge difference in your life, keeping you positive, strong, on-track to your goals, balanced and consistent. Most importantly, positive thoughts — focused on in specific ways — will manifest desirable changes in your life. I am providing you with a path to success like nothing you have ever experienced before.
Your life is a projection of the life-force within inner levels of your being we reach with certain affirmations. This is living energy that does your will. This is not a frivolous activity, rather, it is the most logical and direct path to eliminating blocks and achieving your goals. In the same way that good food helps your body, these affirmations give you life-force substance that begins building events in the direction you choose. It's how you control and direct your life, and in this case for the better.
If you follow my advice and apply these processes correctly, you absolutely will transform your life like magic.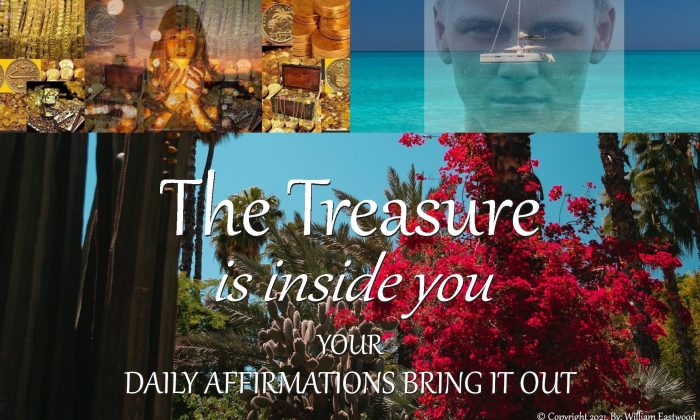 If you want to clear your mind of materialism and manifest your dreams and goals as fast and efficiently as possible, you may want to get our audio goal-delivery system from Audible (this is not available through our Lulu.com books channel).
Our audio goal delivery system from Audible.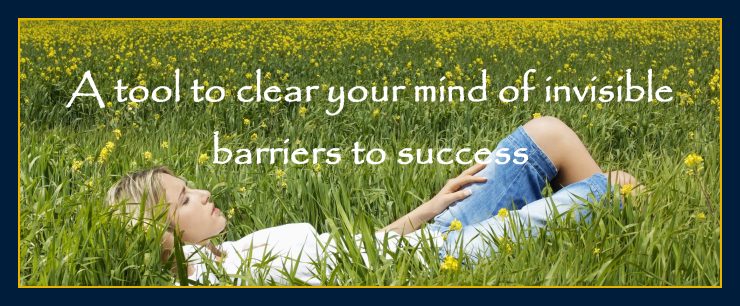 Albert Einstein
---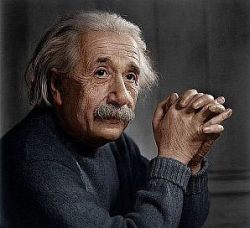 "We cannot solve our problems with the same thinking we used when we created them.  
"A new type of thinking is essential if mankind is to survive and move toward higher levels."
— Albert Einstein
OUR FEATURED ARTICLES ON THIS SITE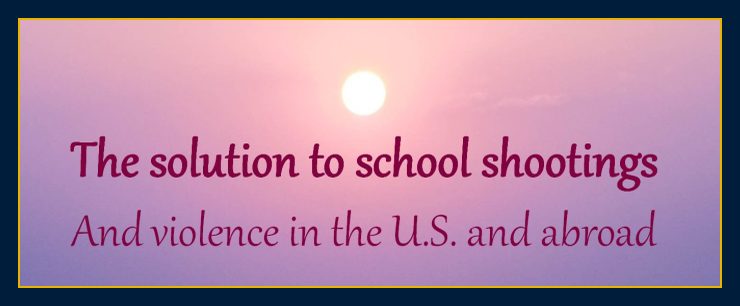 I recommend everyone read this article (below).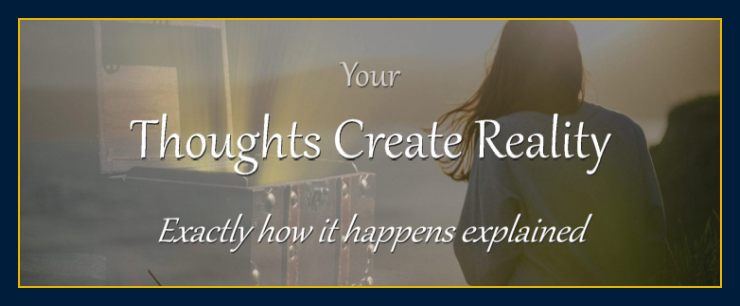 Click below to learn how we may be able to help you.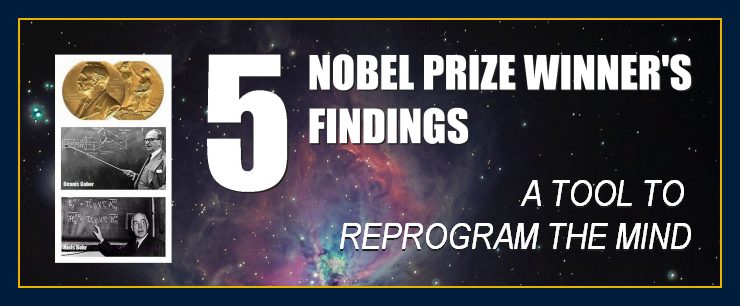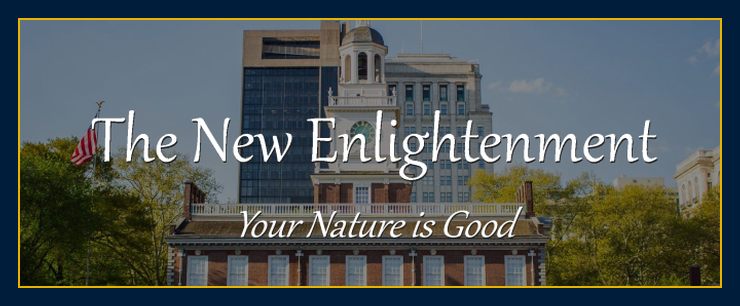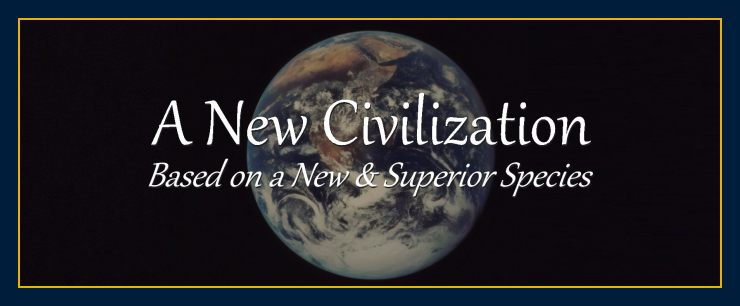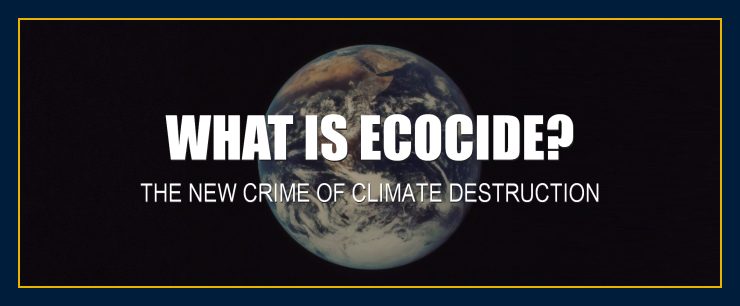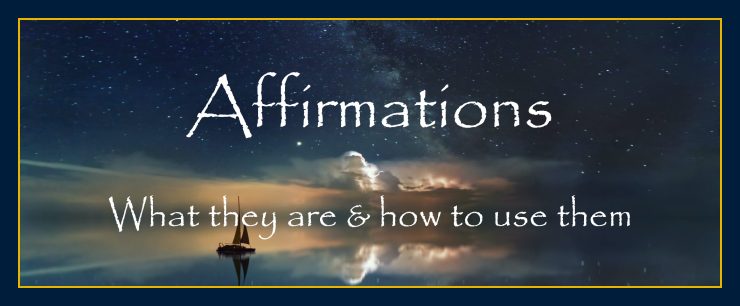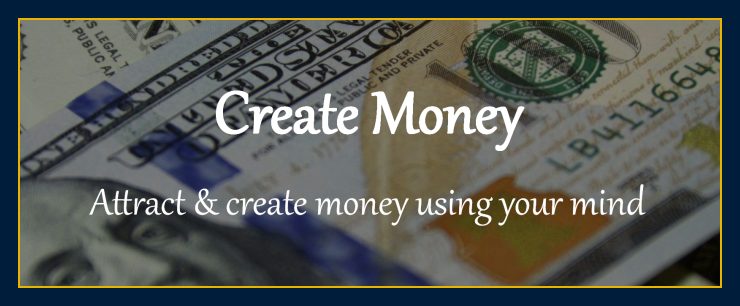 MULTI-SITE REFERENCE ARTICLES
Based on the science of David Bohm, a philosophy that works LIKE MAGIC!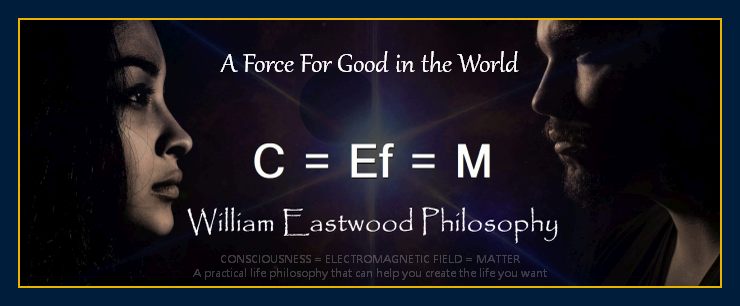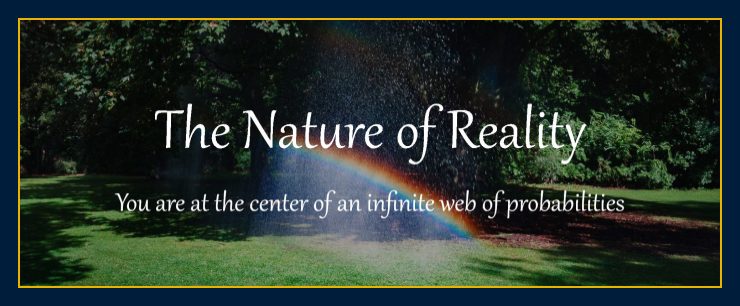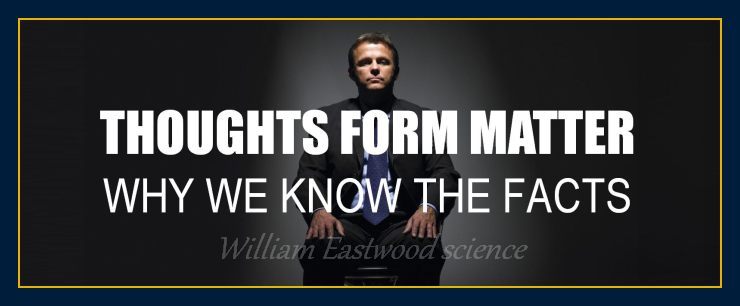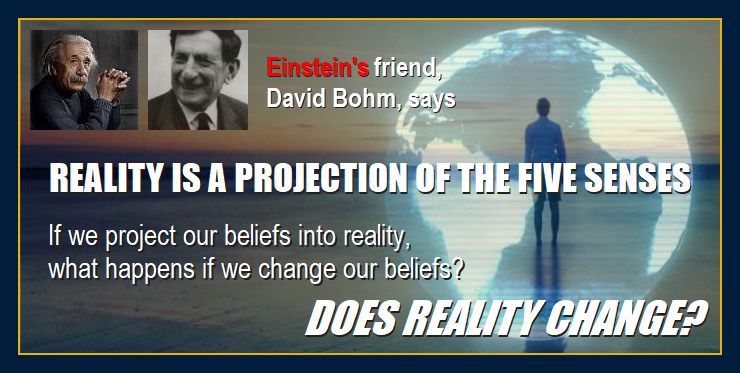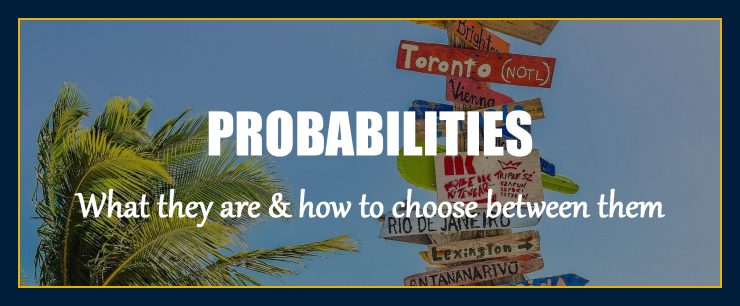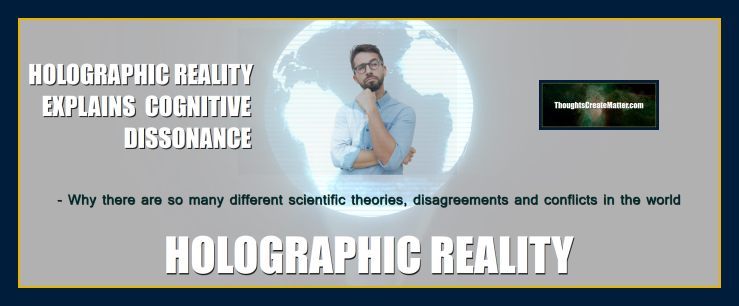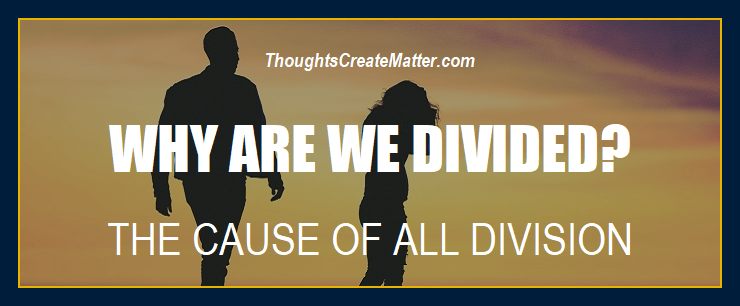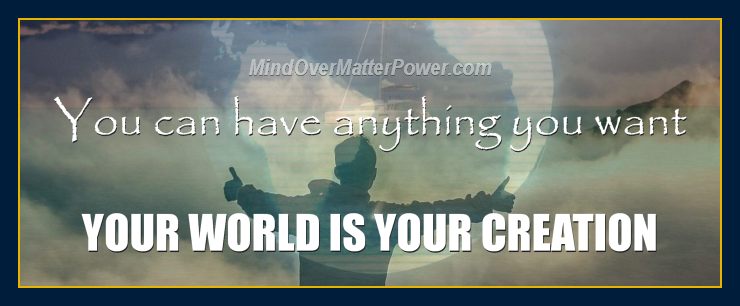 One of a group of articles comprising a plan to save democracy
Our climate is warming rapidly. Why does the Supreme Court  respond by blocking corrective action?
Recent U.S. Supreme Court rulings, Trump politics and Putin's war all share a common cause.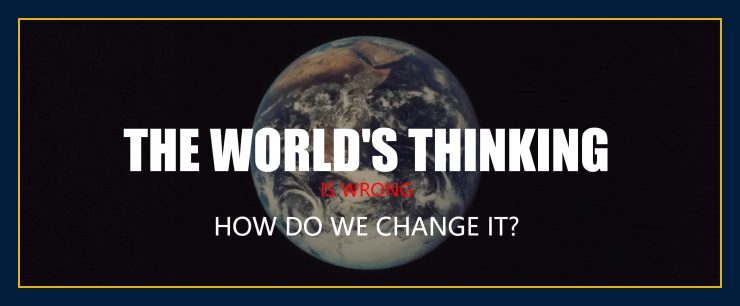 ---
William Eastwood is a political oracle, music prodigy, self-made international philosopher, researcher and new scientist, an empath, visionary and founder of the altruistic movement, a civil rights, scientific, environmental and political activist, and an author of 20 books designed to lead humanity into a new era and to help individuals live their dreams and realize their full potential.
William Eastwood is an activist helping to end global conflicts, working to stop war, and educating to bring about a world without borders.
I did not just learn about this science, I lived it my entire life. I know the ins and outs of the entire paradigm from the perspective of applying it for practical purposes. There was no conventional educational path for someone who believed in holographic reality in the 1970's, and so aspiring to the highest possible ambition, I took a leap of faith and blazed a trail where no one else had gone.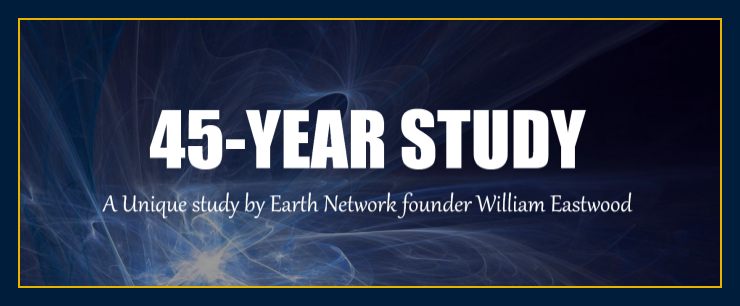 My unique journey has led me to profound solutions that are easy to apply. As a result of my 45-year study, I have created a number of books and a free platform for those who cannot afford the books to help them to solve their problems, achieve their goals and dreams, and to solve world problems based on the new science. My system of application of the scientific principles is very simple and easy to apply and is in every book I have published.
"The Solution…," "The Holographic Universe," and Earth Network would not have been created had I not taken a unique path in my life. "The Solution…" was the first, and most extensive work, going right to the heart of the matter of what must change and why.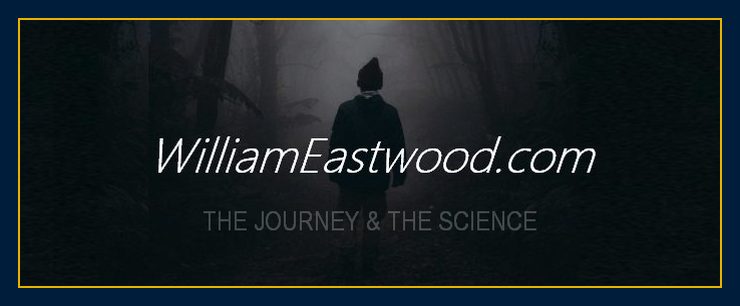 "If you want to be wrong then follow the masses."
— Socrates
Socrates was made to drink poison Hemlock as punishment for corrupting Athenian youth by teaching them to question the status quo. The Socrates school was burned to the ground.
A sage is a survivor.
Yet Socrates did not survive. Why?
There are very few great thinkers who survive the ignorance of their times. They are attacked for challenging the myths, ignorance and established thinking of the times.
The need to focus on what is right (and to help people)
---
Dominant world beliefs are focused on threats and addressing them on a physical level. Our beliefs create our reality, and currently, the picture painted in the mind is of a hostile and unsafe world we must protect ourselves from.
The mistake of addressing problems on a physical level exclusively, is due to a misunderstanding and false premise. Albert Einstein's friend, David Bohm and his science suggest a more accurate perception of reality. The mind projects its beliefs, thoughts and emotions. Therefore, the idea that the problems in the world today are "outside of our control" is a basic misconception.
You can control everything that happens to you.
Or try the audio book.

"It's not that we don't have the solution to all problems in the world today, it's just that people don't want to believe we do.
— William Eastwood, universal author.

Is there an easy answer to your problems and easy way to manifest your dreams?
---

Wouldn't it be nice if there was a kind of magical solution to all your problems? There is, and I am not pitching a religion or cult.
If you seek love, money, freedom, or something very vital and important, you can have what you want. This is a truly amazing way to create the best possible reality for yourself and others!
"When the science came out," Eastwood adds, "I had already been testing it for over five years. By the time I was 22, I owned three large historic homes on the coast of Maine. If we apply the science and change our core beliefs in a specific way, we can achieve any goal, which my achievements early in life reveal. You can create anything you want LIKE MAGIC with this worldview."
A philosophy that works LIKE MAGIC!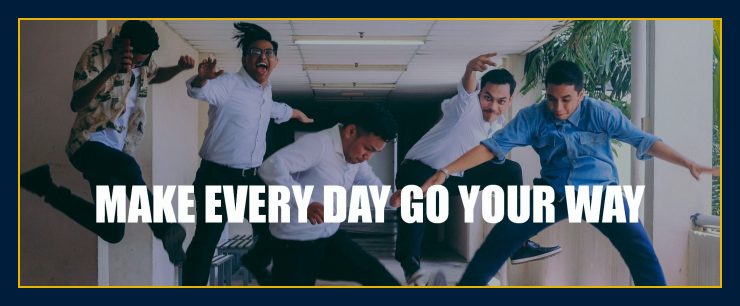 When we awaken to our true nature, we begin to realize that we are supported and graced by an altruistic consciousness of which we are a part. When we become aware of how the universe works, we begin to notice how the universe bends in our direction and works to our advantage.
An entirely new worldview begins to set in. When that begins to happen, I can help you to create what you want in life.
45

 45 years of research
Become powerful.
Create wealth.
Manifest your dreams.
The most generous advice.
The most experience.

Knowledge is power — Earth Network
A philosophy that works like MAGIC!

Create world peace using the new science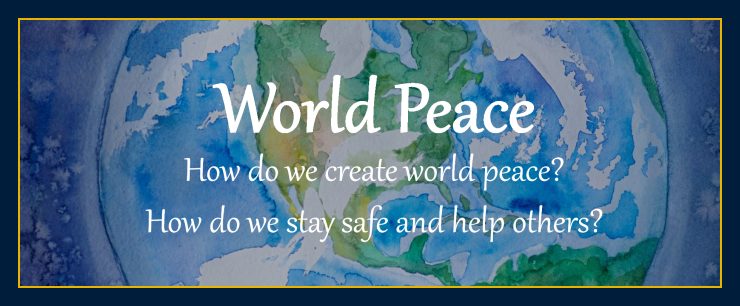 Transform yourself and your life using the new science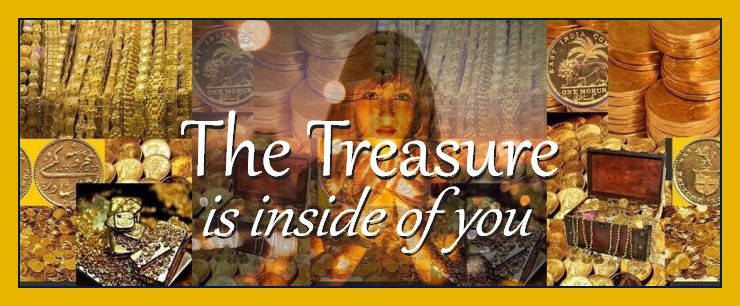 Click on the spinning globe at the top of any page to go to the daily affirmation post.
Secret wisdom
---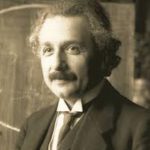 "The most important decision we make is whether we believe we live in a friendly or hostile universe.
"The most important question a person can ask is, 'Is the Universe a friendly place?'"
― Albert Einstein
The cause of division and failure:
"If you do not act on your ideals in small practical ways, and if you distrust yourself, you will project that discontent out onto the world. With little or no tolerance, you will attack those you blame because all you see is duplicity.
The path to a successful civilization and self:
"But if you think the universe is friendly and you act on your ideals in what may be small and ordinary steps initially, you are likely to succeed and live a good life. You will serve as an example to others, and in general, everything will work in your life."
— William Eastwood.
UNIFYING PRINCIPLE How to Unite the World
Get all this information directly from the source — Earth Network books
45

EASTWOOD
45 years of research goes into every book
The purpose of Earth Network books is to provide you with all you need to know to be successful in all areas—in intellectual and spiritual knowledge, business, finance, health, love and relationships.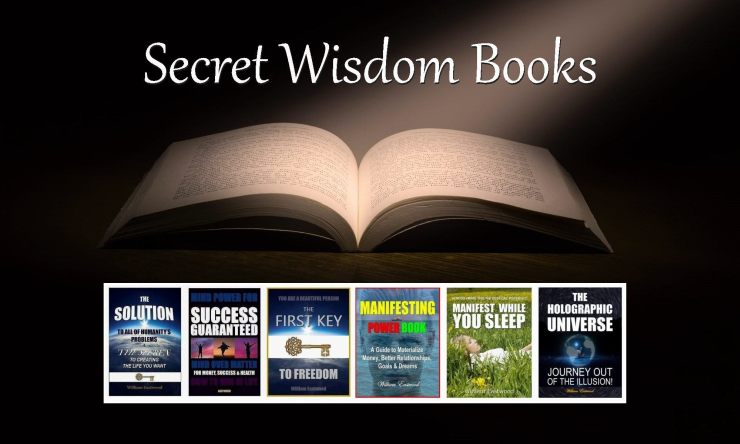 Help us help others
---
Say thanks with a book order so that I can continue to bring this information to you.

"If you do good things, good things will happen to you."
— William Eastwood quote at age seven.
"When you buy a book here you are doing a good thing because all proceeds are used to help people struggling in over 170 countries.Our clients who do not have any money to buy books rely on you to fund this website through book purchases."
— William Eastwood
By purchasing through Lulu.com (above) you get these books DIRECTLY FROM THE MANUFACTURER and cut out the middleman! — most reliable source — fastest delivery — lowest price.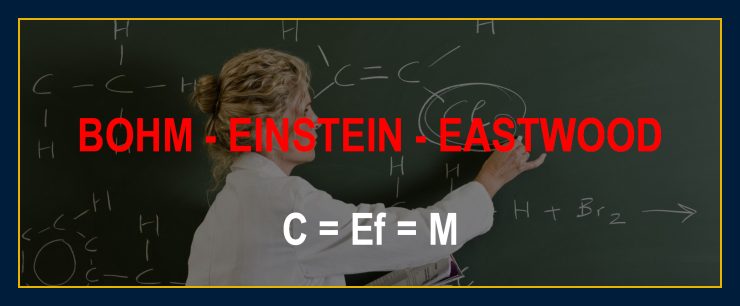 .

NOBEL PRIZE WINNER'S FINDINGS – Proof Your Thoughts Create Your Reality
Copyright © 2019, 2020, 2021, 2022, By: William Eastwood.
Primary article concludes here.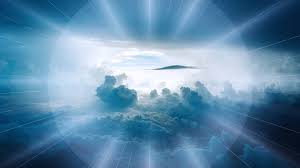 Categories: Proof your thoughts create your reality. How do my thoughts create matter & my reality? How does my mind form matter? How does mind form reality and happiness? Proof your thoughts affect & create your life, reality and matter. Click on our site to learn more.