---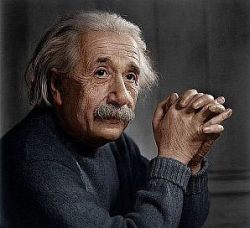 "Great spirits have always encountered violent opposition from mediocre minds...  [Consider also,] "We cannot solve our problems with the same thinking we used when we created them... "A new type of thinking is essential if mankind is to survive and move toward higher levels."
— Albert Einstein
---
STEP ONE: A VISION AND DESIRE
The original vision contained in a book William wrote early in life titled "The Dragon Slayer," was confiscated by the government, yet the energy of the vision could not be stopped. Despite millions of dollars spent on stopping him and extreme physical force, nothing could prevent this information from reaching the world. (See Dragon Slayer link below.)
STEP TWO: A BOOK OUTLINING THE NEW CIVILIZATION AND MEANS FOR INDIVIDUALS EVERYWHERE TO CREATE THEIR DREAMS.
"The Solution…" which was confiscated twice was rewritten twice and is now available. "The Solution…" provides the knowledge necessary for people to transform both their own reality and the collective world as we know it.
STEP THREE: CREATE FOUR FREE WEBSITES TO DELIVER THE KNOWLEDGE IN THE BOOK FOR FREE AROUND THE WORLD.
However, William rewrote his websites the first opportunity he had to do so. All four websites are a success and are available at this time. Together they represent over one hundred articles you can read for free to educate yourself.
---
FOUR SCIENTIFIC EDUCATIONAL SITES WITH ONE PHILOSOPHY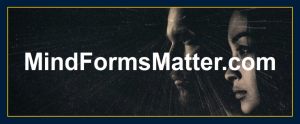 A singleAMAZING philosophy!
100's of articles!
4 EN websites!
They are meant to be used together.
Click between them!
STEP FOUR: CREATE AN INSTITUTION TO HELP CARRY OUT THE MISSION.
The new Earth Network.
STEP FIVE: CLEARLY ARTICULATE THE ORIGINAL INTENT AND MISSION STATEMENT.
This mission statement dates from the original created when the Dragon Slayer book was written.
---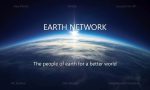 MISSION STATEMENT: Introduce simple concepts that can bring an end to suffering and conflict globally, transition humanity to a new era, transform public institutions and private lives, form a new field of science, and reform education systems globally.
All of this is happening now, right here.
STEP SIX: CREATE A NEW SCIENCE.
The knowledge that will launch William's plan is so profound that a new kind of science is required. The pages that outline the new science have premiered in early 2021. They are available to everyone for free on the four EN websites.
---
If the establishment refuses to change, we have the solution.
A new kind of science by EN represents science by the people and for the people, in which everyone equally qualifies to be a scientist and explorer of infinite realities created by and of their own consciousness.
Learn about the prospect of being an explorer of consciousness yourself on our affiliated sites and in EN books by William Eastwood.
STEP SEVEN: WRITE ARTICLES THAT CONNECT THE PHILOSOPHY TO CURRENT ISSUES.
On January 6th, 2021 William's search term "What Caused the Attack in Washington" was number one on the Bing search engine, allowing him to reach thousands of people with his solution on how to stop violence, division and other related problems.
STEP EIGHT: OUTREACH MISSIONS AROUND THE WORLD.
This step requires the help of many. An invitation is being posted on all four EN websites.
STEP NINE: LEAD THE WORLD OUT OF THE ILLUSION.
---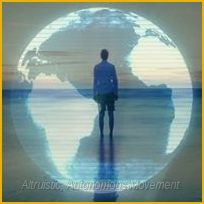 The complete philosophy on the four EN sites is universally applicable; meaning it can potentially solve every kind of problem. There is starvation in the world... children suffering... conflicts to be resolved (see: EN mission statement).
Because Earth Network websites are funded through book sales, when you buy a book, consider it a donation helping people around the world (see: Mission Great Civilization).
---
---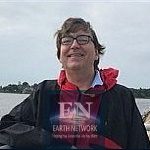 I advertised that I have the solution to all of humanity's problems.  The solution is is to be found in multiple locations. However, the book itself is primary.
The solution is in:
The books below ("The Solution…" in particular).
 Hundreds of free articles.
I am delivering the solution through a new field of science (below), hundreds of articles, and 11 books.
The Solution and website articles are based on my 45-year study.
---
From the upper echelons of the scientific establishment comes a completely new definition of reality and the human being. The most advanced physics in the world tells us that accumulated knowledge in all fields is based on a false premise.
---
Curriculum from grade school to university will need to be entirely overhauled. The end result will be a complete change in consciousness that will bring about a new human with entirely new ways of achieving goals and solving problems. The solution provides the blueprint for a new civilization and new human.
WILLIAM EASTWOOD
"THE SOLUTION..." is powerful enough that government officials previously removed it from publication. Explains the underlying cause of a divided world and contains simple methods you need to create the life you want. Be held down no longer, read this book while you can! Understanding will change the world as we know it. Open your mind now! Be free!
It is all here, in the solution.
"We can literally change the course of civilization by lifting the race to a higher path through implementing the solution."
— Mario Fusco, TH.D., RS.D, B.S.c.
For a limited time, purchase of paperback comes with free author guidance. After purchasing book, contact William Eastwood at WilliamEastwood@teachers.org.
Available in paperback and eBook.
At any time, matter can be completely changed by the activation of conscious thought. Your environment is a product of your thoughts and feelings. By projecting the specific thoughts and feelings that embody your desires you can immediately being a process of change. You are in control of your experience.
---
I agree with David Bohm that a single individual can transform the world. If one person on earth is amazing, so is every single person on the face of the earth. Understanding on the part of many, therefore, can change the world as we know it.
---
If traditional science cannot give you answers we can. We will serve as the new arbiters of truth.
The Solution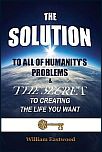 ENDORSEMENT OF "THE SOLUTION:" " We can literally change the course of civilization by lifting the race to a higher path through implementing the solution. – Mario Fusco TP.D, RS.D, BS.c
.
Thank You
We thank everyone that has made contributions, and those who have purchased books. We would not have been able to do it without you!
Delivering the message depends on your support.
CAN & DO YOUR THOUGHTS CREATE YOUR REALITY? DO SCIENTISTS BELIEVE CONSCIOUSNESS CREATES MATTER?
Many top physicists do know that thoughts create matter and reality
It is the rest of science, media and the world who do not want to listen to what they are saying.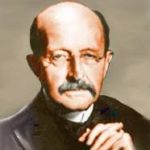 Max Planck,
Nobel Prize
Winning
 father of quantum mechanics says,
"I regard matter as a derivative from consciousness."
— The Observer,
1931.

Max Tegmark (Click button for MIT paper)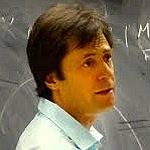 Max Tegmark of MIT, says that consciousness is a state of matter.
CONSCIOUSNESS IS A STATE OF MATTER: MIT
New history-changing science transforming our personal and collective reality at this time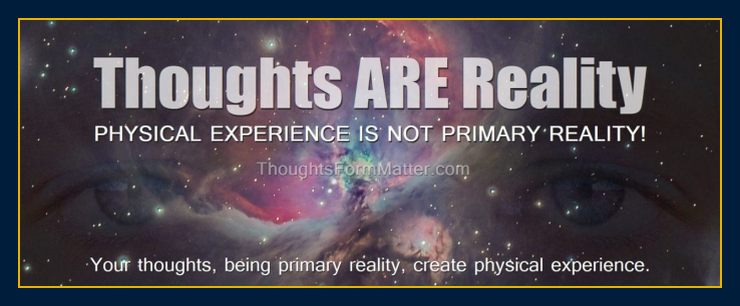 An explanation of how consciousness creates matter is inherent in wave-particle duality. The concept of an alive universe, a universe entirely composed of consciousness, is supported by the greatest scientific discovery of all time.

In his 1924 Ph.D. thesis and groundbreaking contributions to quantum theory, Nobel Prize winner, Louis de Broglie postulated the wave nature of electrons and suggested that all matter has wave properties. This concept is known as wave–particle duality, and forms a central part of the theory of quantum mechanics.
These theories are tested and proven to be facts. We know that quantum mechanics is correct because the mathematical algorithms are consistently relied upon in scientific applications and to build advanced scientific devices that work amazingly well.
Consciousness & Mind Form Matter
The wave-aspect of anything in nature is an energy field that contains huge amounts of information.
What is a thought but an energy field containing information?
Both waves of matter and thoughts are electromagnetic energy. Matter and waves are the same thing. The facts are right in front of us.
Your unlimited true nature & matter creating consciousness
Your mind is connected to everything in the universe, can bypass physical laws of cause and effect and time and space restrictions, and can permeate any seeming barrier.
Non-classical physics mind-brain science is superior to all previous models on which traditional psychology and self-help are based.
QUANTUM PHYSICS MIND-BRAIN MODEL
COLLAPSE THE WAVE FUNCTION/MANIFEST
THE HOLOMOVEMENT & UNDIVIDED WHOLENESS
QUANTUM TUNNELING NON-CLASSICAL EFFECT
The science on this page supports the primary purpose of this site — to empower you to be successful in all areas — in intellectual and spiritual knowledge, business, finance, health, love and relationships.
This site is personal self-transformation wisdom that is meant to be exciting and fun to learn.
---
For something to be true it must make sense to the heart and mind. But that does not mean you need a scientist to go to the next level and to create the reality you want to experience.

Many people are searching for a scientific finding that will validate what they feel on a deeper level. That is good, but if you are a person that insists on a dry traditional scientific explanation for everything, that requirement can restrict you. I am moving you closer to your own heart and intuitions as the arbiters of truth.  A greater range and experience of love and understanding is available to you. Read more.
All of this is leading to a new paradigm, the paradigm I have lived by for almost 50 years
When we look at a tree we do not see the roots, but we know a tree has roots. The same principle holds true for you. Your consciousness has a deep inner reality.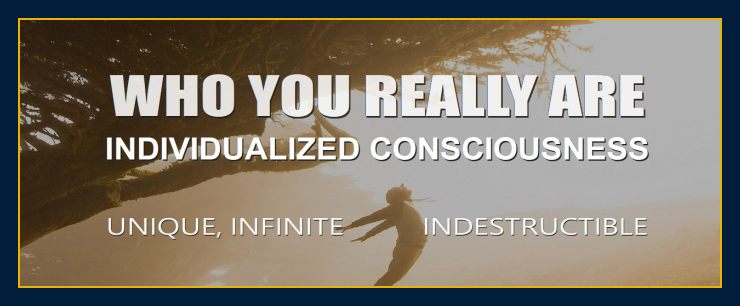 Click above to learn more
---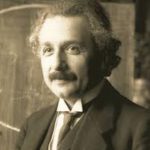 Many physicists do believe the universe is made up of or contains consciousness, but they do not usually professionally or publicly-announce it.
Most physicists stop short of publicly saying thoughts create matter and that consciousness is primary because saying so is a form of scientific heresy that invites attack from a prejudice majority.
Our institutions and legal system are also based on the old mechanistic paradigm. The central premise that consciousness creates reality dismantles most accumulated knowledge in all fields. This creates a situation in which many beliefs and institutions will need to change.
William is a humanitarian who believes in the goodness of human nature and our right to joy and pleasure on earth.
The author attributes his success to the application of these principles. He has achieved at the highest levels of success due precisely to these principles. They do work. They are tried and tested.
"Since and early age I have published on social issues, institution reform, climate change, ocean level rise, quantum biology, philosophy, and US Supreme Court and Non-profit legislative proposals (in "The Solution…")."
At age 37 William founded Earth Network of Altruistic, Autonomous Individuals, Inc.
"Enlightening those elements of government and society that I feel are holding humanity back has been very challenging. I have tested the philosophy by taking this direction and it has proved successful even in the face of the most ironclad and powerful institutions in the world. I have not shied away from great challenges but have taken on the most entrenched elements of society. Yes, it has been difficult, yet I am in the thick of things changing the world.
The philosophy I teach has been proven effective in the most challenging circumstances and has proven effective. I can tell you with confidence that you are more powerful than anything life can throw at you."
— William Eastwood
---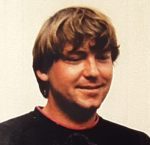 In my yet-to-be-published book titled the "The Dragon Slayer," the main character was my future self, "the dragon slayer." The book was an exercise in focusing on the most desirable future probability and hence manifesting it in the physical world.
And so the dragon slayer was meant to be an advanced probable version of myself in the future. This book I was writing up to and including age 37 in the 1990s, was a projection into a probable future in which I was a dragon slayer because I had slayed the metaphysical dragons and institutional dragons holding the human race back from the ideal future in my visionary imagination.
That manuscript was confiscated and consequently never reached the public. Ultimately, however, I prevailed, and in a way that could not have occurred had I not chosen to manifest this probability.
---
---
I was only 12 years old and my first experiment in metaphysical principles was to visualize myself providing alternative energy sources to replace fossil fuels. I still remember the morning I was eating breakfast as my mother was getting me ready for school and the newspaper arrived in our mailbox. I was embarrassed by the headline, "The Kid with the Sun in His Eyes." There I was at my drafting table on the front page!
By age eighteen I was licensed to design, install and maintain solar systems, and my modular system—according the The American Supply Company, my wholesaler—was a hit at the annual energy exposition at the capitol of the Constitution state.
Although I had reduced energy consumption in the U.S.A. and set a new precedent, helping to get the new environmental movement started, I was not prepared for the sometimes ruthless nature of big business….I was to do something else. For many years I would absorb myself in a bigger experiment.
---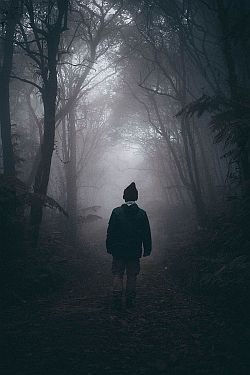 The author's personal story of triumph, and what needs to be done to bring about a new civilization and better future for humanity.
"Great spirits have always encountered violent opposition from mediocre minds."
— Albert Einstein
That experiment was set in motion because of what happened to me when I was seven.
It all led to Earth Network.
---
The articles on this site are my best effort to acquaint people with the facts.
The universe is psychological.
Your beliefs, thoughts and emotions create your reality.
---
Maslow's study of high achievers finds they posses unique qualities.
---
They do not allow themselves to be passively molded by culture — they are deliberate and make their own decisions, selecting what they see as good, and rejecting what they see as bad. They neither accept all, like a sheep, nor reject all, like the average rebel. Self-actualized people:
"make up their own minds, come to their own decisions, are self-starters, are responsible for themselves and their own destinies. […] too many people do not make up their own minds, but have their minds made up for them by salesmen, advertisers, parents, propagandists, TV, newspapers and so on."
Because of their self-decision, self-actualized people have codes of ethics that are individualized and autonomous rather than being dictated by society. "They are the most ethical of people even though their ethics are not necessarily the same as those of the people around them […because] the ordinary ethical behavior of the average person is largely conventional behavior rather than truly ethical behavior."
---
Earth Network
PO Box 2194
Bayfield, CO 81122
ENfreeuniversity@planetmail.net


G.E.N.I.E.  Global Earth Network International Education
EN  Earth Network
---
Metaphysics School.  University Initiative.  Solutions to Global Problems.  Metaphysical Philosophy Books.  Free Articles.
---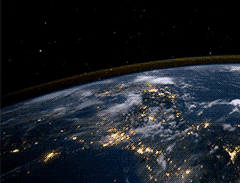 INSPIRED BY A VISION & LOVE FOR HUMANITY
Earth Network will feed the starving people of the world and create an era of advance for humanity.
---
"Great spirits have always encountered violent opposition from mediocre minds.".
— Albert Einstein
---
---
"Education is what remains after one has forgotten what one has learned in school.".
— Albert Einstein
---
Replacing College Credits
I plan on a new type of system that can eventually replace what universities use now. EN's course will offer a new system to replace college credits by recognizing real, rather than false intelligence based on myths.
As the world shifts to a new worldview, business leaders will increasingly look to EN as a source of educated people. A factual education means you will be able to achieve business goals using conscious creation.
Those who have an education based on the new paradigm are hard to come by. Those who know the truth are the people that will be valuable to businesses and institutions and they will be increasingly highly sought after.
About this site and its content
This website contains keywords in the titles and content. You can't benefit from the site if you can't find it, and the keywords help people to find the site. This is the reason for long titles and many descriptive words in subtitles.
I often come back and improve articles after I post them. Many articles become more advanced and exceptional over time.
The articles are my best effort to acquaint people with the fact that the universe is consciousness and that their beliefs, thoughts and emotions create their reality.
Most articles are simple and easy to understand. I must take into consideration the diversity of my viewers, however, and the fact that the subject is new to many. This requires that almost every article explain some of the basics.
My intent is to produce advanced and deep content. But I must educate as to the basics first. It takes time to produce great articles, but I promise you more and great content is coming.
Appreciating the photos helps you to apply the philosophy. A positive focus is the key to a positive life, and I am doing my best to provide that positive experience on my sites.
Acquire inner wealth and outer riches
EINSTEIN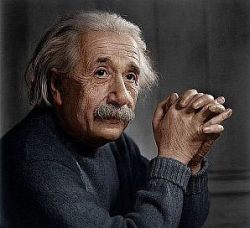 "The only thing that interferes with my learning is my education."
― Albert Einstein
EASTWOOD
It takes a powerful person to escape the parasite — a specific set of false but rigorously protected limiting beliefs of our civilization  — that control the mind of the majority. It takes even more confidence and energy to lead others out of their limitations.
The limiting beliefs that control us are challenged in "The Solution…"
A person who insists on something better for you.
---
Aspects of classical physics have been disproven. Matter and consciousness are the same thing.
We are joining forces with top physicists in a break from established thinking to create a new kind of science to bring people the answers they deserve.
The multifaceted solution — the unveiling of new science  — is outlined in our about us page (below).
Click above to learn more
Your senses project your reality and then perceive that reality.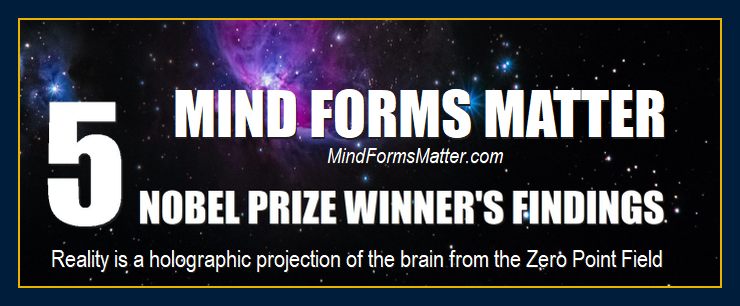 You are in control of your experience. At any time, matter can be completely changed by the activation of conscious thought. Your environment is a product of your thoughts and emotions. By projecting the specific thoughts and emotions that embody your desires you can immediately begin a process of change.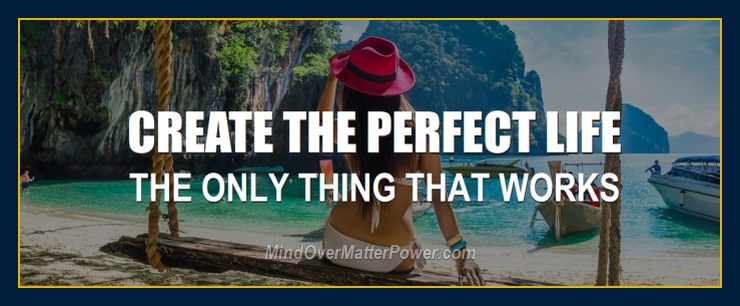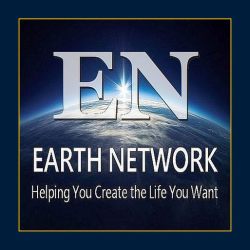 ---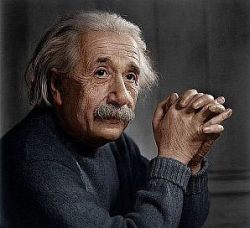 "Great spirits have always encountered violent opposition from mediocre minds...  [Consider also,] "We cannot solve our problems with the same thinking we used when we created them... "A new type of thinking is essential if mankind is to survive and move toward higher levels."
— Albert Einstein
ABOUT US: Earth Network (EN)
© Copyright 2020, 2021, By: William Eastwood
Primary article concludes here.
---
FOUR SCIENTIFIC EDUCATIONAL SITES — ONE PHILOSOPHY
A singleAMAZING philosophy!
100's of articles!
4 EN websites!
They are meant to be used together.
Click between them!
A more complete list of articles.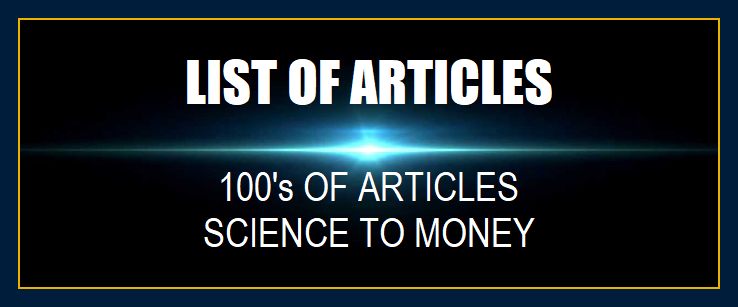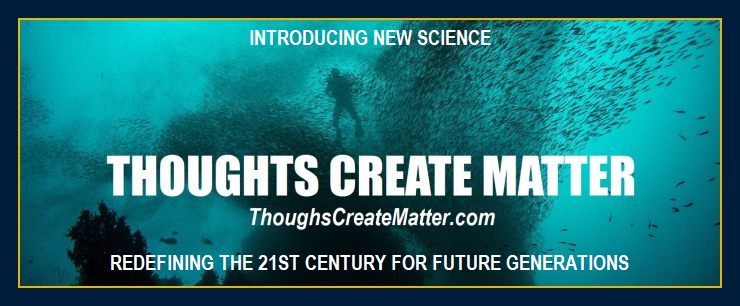 Mind Forms Matter Links
Extended articles of merit

Recommended site: Thoughts create matter
NOT ON MENU
Metaphysical Website List & Online Bookstore: Age of New Spiritual Awareness Books for Dummies & Beginners
The concepts conveyed in this website are within these books.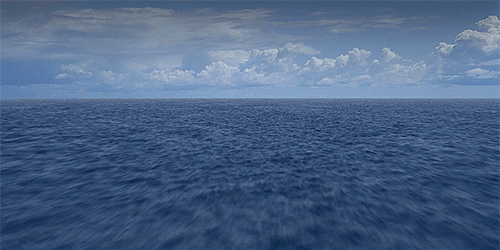 www.MindFormsMatter.com