---

NOBEL PRIZE WINNER'S FINDINGS – Proof Your Thoughts Create Your Reality
---
Despite views to the contrary, mind and matter are the same substance but in different intensities — mind and matter are both composed of electromagnetic fields that form and create matter and reality.

Everything in your life is a result of past thoughts. Your greatest moments were created by your thoughts. If you want to succeed at anything, just change your thoughts and you change your reality.
The science below supports the primary purpose of this site — to tell you all  you need to know to be successful in all areas — in business, financial and personal or love relationships. There is no other way to change physical reality except by changing your thoughts. You control everything in your life by means of your conscious thoughts and emotions and are completely free to create anything you want in life.
---
An explanation of how consciousness creates matter is inherent in wave-particle duality.

Physicist Louis de Broglie, Nobel Prize winner and author of the de Broglie hypothesis demonstrates all matter to be electromagnetic fields/waves of energy.
Niels Bohr, university of Copenhagen physicist and Nobel Prize winner, confirmed that matter is like a beam of light.
Everything has an electromagnetic primary energy state, which is "energy containing information." What is a thought? A thought is an electromagnetic field or "energy containing information."
Look at the entire paradigm of consciousness and mind creating matter to see how the seemingly strange findings of quantum physics fit perfectly with everything else.
Facts that point to the reality that thoughts create matter can be found in the placebo effect, in the collapsing wave function, the entire body of quantum mechanics,  the implications of Bell's theorem (reality is non-local), and David Bohm's holographic reality (below).
DO SCIENTISTS SAY THOUGHTS CREATE MATTER?
Many top physicists do know that mind forms matter
It is the rest of science, media and the world who do not want to listen to what they are saying.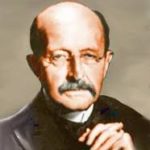 Max Planck,
Nobel Prize
Winning
father of quantum mechanics says,
"I regard matter as derivative from consciousness."
—
The Observer
, 1/25/1931

Max Tegmark of MIT
Consciousness Is a State of Matter: MIT
The evidence that consciousness creates matter
is right in front of us
An explanation of how consciousness creates matter is inherent in wave-particle duality. The concept of an alive universe, a universe entirely composed of consciousness, is supported by the greatest scientific discovery of all time.

In his 1924 Ph.D. thesis and groundbreaking contributions to quantum theory, Nobel Prize winner, Louis de Broglie postulated the wave nature of electrons and suggested that all matter has wave properties. This concept is known as wave–particle duality, and forms a central part of the theory of quantum mechanics.
De Broglie's wave–particle duality is extended to all particles and the laws of nature. This tells us that everything has a wave aspect.
The next question is: "Does matter form the wave or does the wave form matter? It is pretty obvious what the answer is.
Does the Wave Create Matter or Does Matter Create the Wave?
Your body's motion does not create the idea to move.
As all acts are preceded by an intent, be it on a conscious or subconscious level, all actions which form events are a result of information within the wave. 

Even the components of cells which continually replace their parts, do so according to the intent of the

subconscious body consciousness.
The complexity and order of your cells replacing their parts is not a haphazard, chance creation. In the same way, all matter is a result of the information that forms and composes the wave.
The entire body has a nonphysical form that creates the physical body. The conscious energy of which the body is composed creates the physical body.
De Broglie was awarded the Nobel Prize for Physics in 1929.
His 1924 thesis (Research on the Theory of the Quanta) based on the work of Max Planck and Albert Einstein on light, resulted in the de Broglie hypothesis that any moving particle or object had an associated wave. De Broglie thus created a new field in physics, or wave mechanics, uniting the physics of energy (wave) and matter (particle).
De Broglie developed a causal explanation of wave mechanics, which was refined by David Bohm in the 1950s. The theory has since been known as the De Broglie–Bohm theory. His theory was supported by Einstein, and confirmed by G P Thomson, Davisson, Germer and Schrödinger.
These theories are tested and proven to be facts. We know that quantum mechanics is correct because the mathematical algorithms are consistently relied upon in scientific applications and to build advanced scientific devices that work amazingly well.
In reality, nothing is solid
Physicists know that nothing is solid.
Solidity is a result of how our five senses react to non-solid energy.
If we can't pass through energy, we consider it solid, and so it functions as a solid in practical terms, but regardless of the fact that nothing is truly solid.

All physical matter is composed of

fields of energy.

There is no duration to matter,

it is continually generated

in the same way light is when you turn a light switch on.

Conscious Energy Units (CEUs) form matter in the same way photons form light. Both travel

at the speed of light.
Fields form matter.
What is a field or wave of energy?
Reality is composed of non-solid fields of electrical energy. Waves are disturbances in those fields. Waves are the closest we get to particles, but truth be said, there are no particles because waves are just energy moving around. That energy, however, is filled with information.
The wave-aspect of anything in nature is an energy field that contains huge amounts of information.
What is a thought but an energy field containing information?
Both waves of matter and thoughts are electromagnetic energy. Matter and waves are the same thing. The facts are right in front of us.
All of this is leading to a new paradigm, the paradigm I have lived by for almost 50 years
When we look at a tree we don't see the roots, but we know a tree has roots. The same principle holds true for you. You are not just a machine hanging in the air with no inner source of nourishment.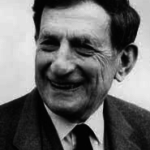 Friend of Albert Einstein and author of "Quantum Physics," the classic 1950's university texbook, physicist David Bohm gives us a scientific paradigm that includes a source from which we get our substance and create events.
Even if it appears to be hidden from view, the inner portion of you exists as surely as trees have roots. You do not start running out of energy the day you are born. You are replenished with new energy and reborn and recreated continuously.
IS EVERYTHING TAUGHT IN SCHOOL FALSE?
EVERYTHING YOU ARE EXPECTED TO BELIEVE & WERE TAUGHT IN SCHOOL
IS FALSE
People want and need to believe what they were taught, but what they learned is based on fifteenth-century science which quantum physics—the study of life—proves wrong.
Click on images to read corresponding articles.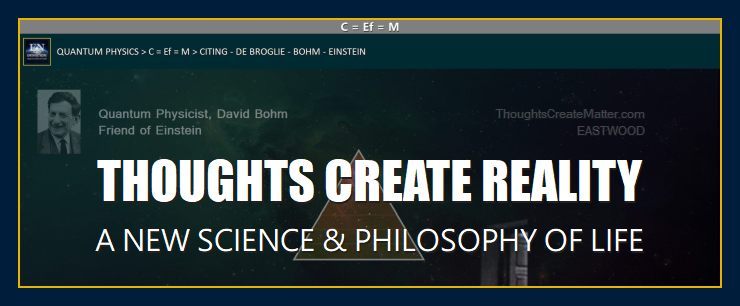 Not only is most of what we learned in school false, but it is highly disadvantageous.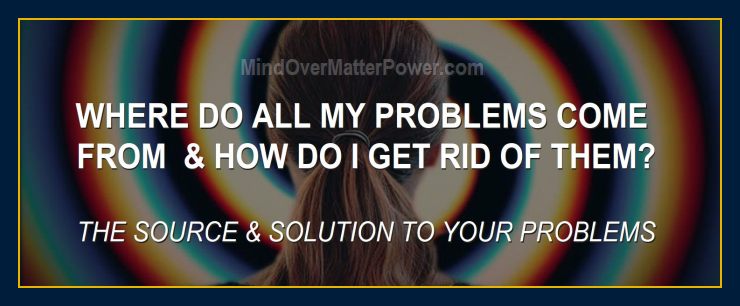 THE GREAT MYTH OF MODERN MAN
Materialism, Darwin's Theory of Evolution, Freud's psychology, most theories regarding human nature in mainstream psychology, and scientific thinking in general (ideas about time & space) are all incorrect and detrimental.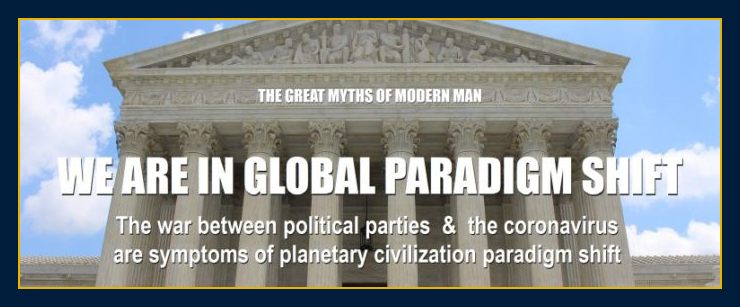 FREE ARTICLES & EDUCATION
Your beliefs, thoughts and emotions create conscious units which grow and combine below your subconscious. When they reach sufficient intensity they manifest as events or objects in your life.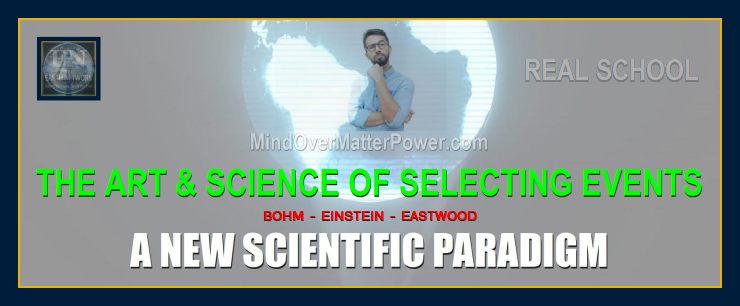 Everything you have learned is wrong!

I want to achieve my goals now! Click below if you want to shop for books.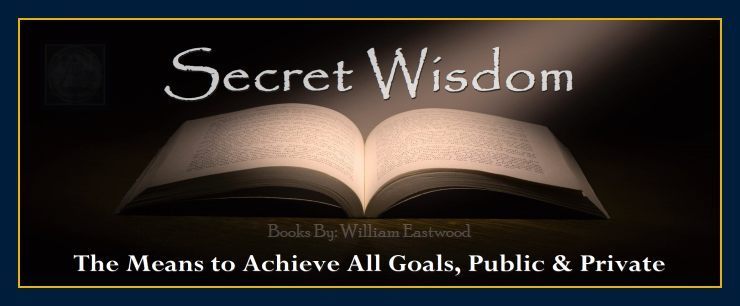 WHERE ARE THE BEST SITES & ARTICLES?
Click above to learn more
Consciousness Is a State of Matter: MIT
Many top physicists do know that mind forms matter
It is the rest of science, media and the world who do not want to listen to what they are saying.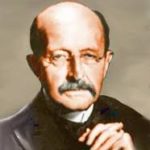 Max Planck,
Nobel Prize
Winning
father of quantum mechanics says,
"I regard matter as derivative from consciousness."
—
The Observer
, 1/25/1931

Max Tegmark of MIT
Max Tegmark of MIT" says consciousness is a state of matter.
.
If the world's greatest quantum physicists do not satisfy your need for proof, consider the placebo effect and associated points on this and other articles.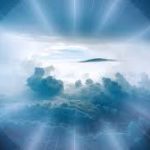 We already know the senses perceive, but they also project, and this is what is not widely known. The senses project and then perceive. Your thoughts literally create your reality.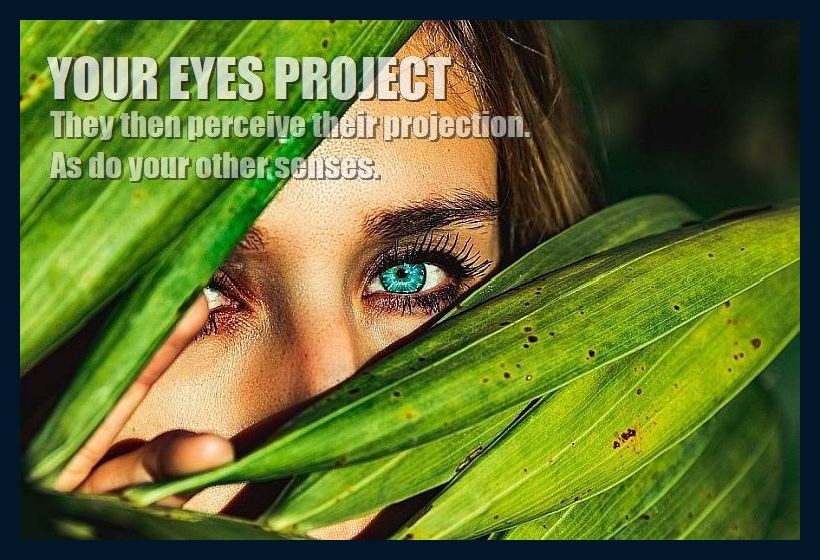 The projection is a consciousness hologram..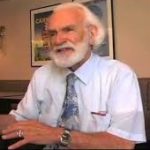 Dennis Gabor,¹ Nobel Prize winner and professor at CERN² in Switzerland, British physicist Peter Marcer, and neurosurgeon Karl Pribram (Stanford & Yale professor), demonstrated that we do not see objects per se, but instead construct an image in the brain by extracting holographic images from the ZPF. 
The eyes then project that image out into space. Our other senses also project.  
In other words, your reality is a dream-like projection originating from the fourth dimension. From an inner dimension of consciousness, the mind projects and materializes the brain in time-space. According to thoughts you have had in the past, the brain then projects and materializes the events of your life.
DISCOVER MAGAZINE Life creates the cosmos
Click above to learn more
Click above to learn more
WHERE DOES THE INFORMATION TO BE PROJECTED COME FROM?
Scientists observe consciousness emerging as matter particles, hence creating physical reality, in what they call the Zero Point Field (ZPF). The ZPF is everywhere. It is a threshold to a deeper level of existence where the actual creation of events occurs.
The information retrieved is then projected into a field of energy we perceive to be matter/reality.
---
"Education is what remains after one has forgotten what one has learned in school."
— Albert Einstein, Nobel Prize winner.
---
Reality Is a Projection of Consciousness
"Reality is merely an illusion, albeit a very persistent one" — Albert Einstein
What you see around you is real, it is just that reality is not what we once thought it was. 
.
This short article is to introduce you to the recent findings in science supporting what indigenous cultures, sages, and mystics have known for thousands of years, that mind forms matter.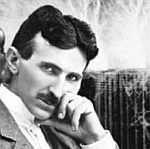 "My brain is only a receiver"
— Nikola Tesla
"The day science begins to study non-physical phenomena, it will make more progress in one decade than in all the previous centuries of its existence."
— Nikola Tesla
How mind forms matter
Thoughts are energy and energy cannot be destroyed. Thoughts form Consciousness Energy Units (CEU's). Like seeds, CEU's possess their own impetus for growth and materialization. CEU's continue to exist and pass through inner levels of the mind to form pre-matter within and below the subconscious. On the deepest level, CEU's activate a universal algorithm that exists in all consciousness. When sufficient energy is accumulated, CEU's form into matter according to the pattern your originating thought-forms have imbued them with. This process is as natural as water turning into ice.
HISTORY OF SCIENCE Why it Made Mistakes
Find Out for Yourself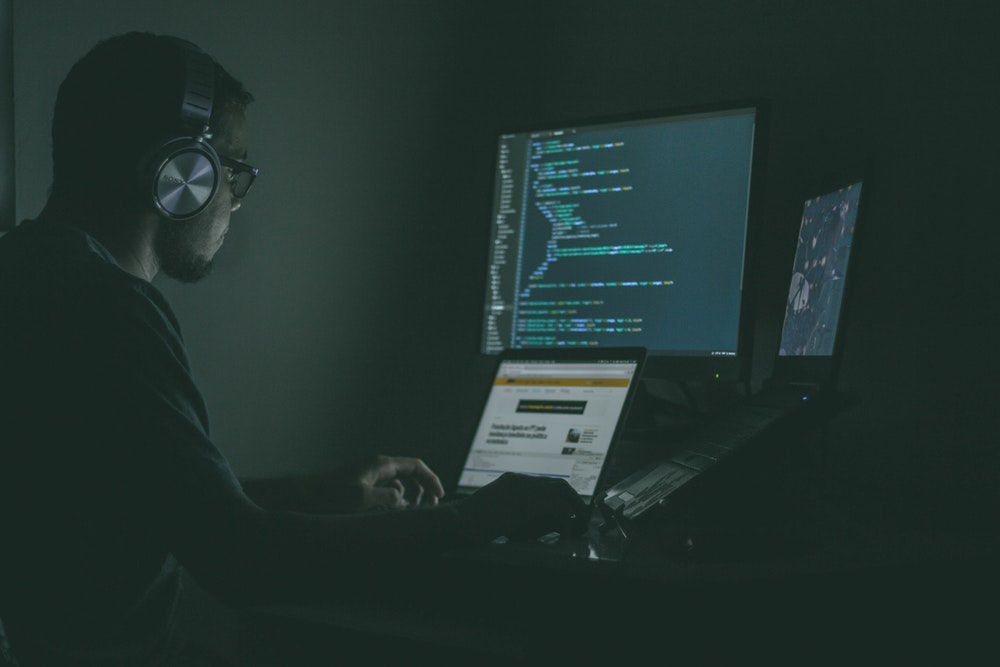 Try finding out for yourself by outflowing thoughts and emotions in a specific way, and then watch what happens.

EVENTS WILL CHANGE
Click above to learn more

Reality Is a Projection.
Matter is a Hologram.
Consciousness Forms Matter.
Scientific Facts.
Proof Your Thoughts Manifest.
Your Mind Creates
Your Reality.
Einstein.
Nobel Prize Winners
Hierarchies of Dimensions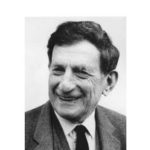 David Bohm, who wrote the classic college textbook, Quantum Theory, hypothesized a hierarchy of dimensions. Sages will tell you that all these dimensions comprise an inner primary reality composed of consciousness,  of which this reality is a projection. 
Bohm's Paradigm
This primary reality is infinite.
This is where you come from and where you will return. From this level we create this reality.
Mind forms reality, but the actual work of creating events occurs in an inner level of consciousness.

David Bohm

would say that the level (dimension) above us orders (creates) this one.
The Nasa interstellar craft proposal is as substantial evidence as I can give you on the existence of the ZPF (link below).
Bohm's theory and holographic theory suggest how a reality in which thoughts form matter could operate.
And finally, the collaboration of scientists worldwide offers proof that collective thought energy is in the atmosphere.
Additionally, the Princeton Study meta-data collected from the Random Event Generators they use proves that thoughts influence matter on a quantum level.
---
"The important thing is to not stop questioning. Curiosity has its own reason for existing."
— Albert Einstein
---
You create your reality
---
Notes: Dennis Gabor (1900 – 1979) electrical engineer and physicist, who invented holography, for which he later received the 1971 Nobel Prize in Physics.
Notes: The European Organization for Nuclear Research, CERN, is a European research organization near Geneva that operates the largest particle physics laboratory in the world. CERN is also the birthplace of the World Wide Web (the internet).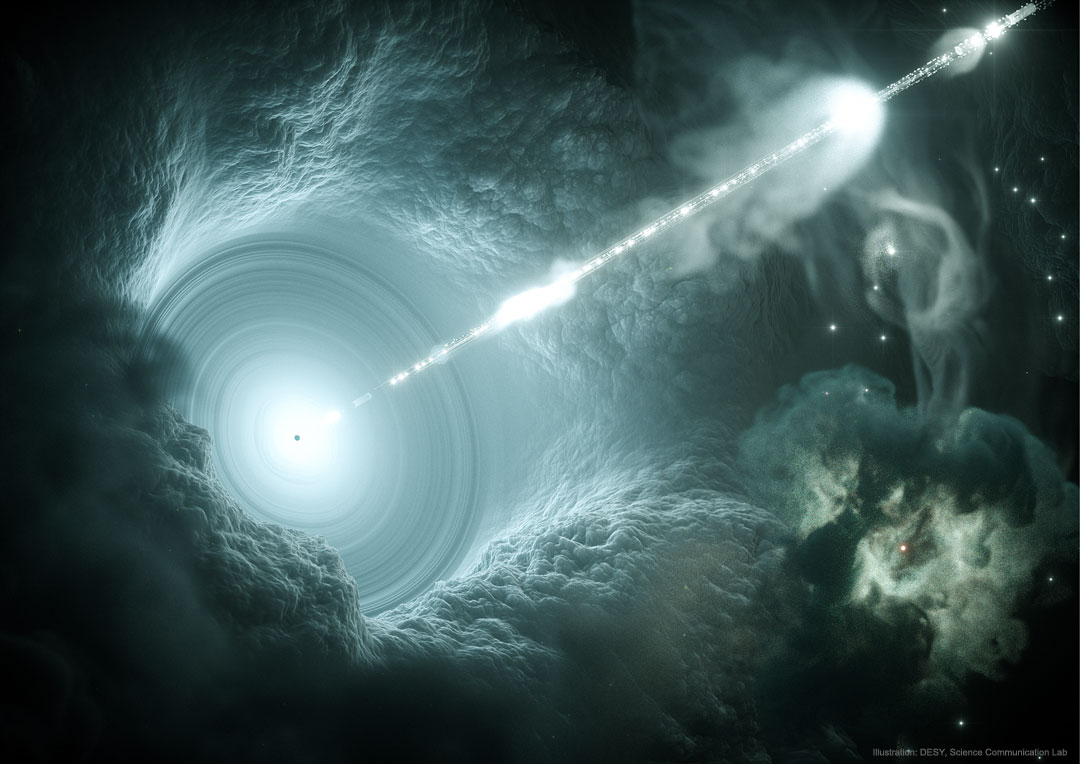 NASA

VALIDATION OF THE ZERO POINT FIELD

NASA funded a research project at Lockheed Martin Advanced Technology Center in Palo Alto and at California State University in Long Beach to develop a spacecraft propulsion system drawing on the energy of the ZPF. Click here to see the paper, Advances in the Proposed Electromagnetic Zero-Point Field Theory of Inertia, by Bernhard Haisch, Solar & Astrophysics Laboratory, Lockheed Martin, 3251 Hanover St., Palo Alto, CA 94304.
NASA Interstellar Mission ZPF Research Contract
The Zero Point Field Explained

Zero Point Field energy is consciousness emerging as matter. Virtual particles appear mysteriously out of an unknown dimension.
What Does the ZERO POINT FIELD tell us?
Every decision you make creates another probable self in another physical universe. However, you are connected to each probable self through the whole self. The whole self is what you are.  Quantum physics, Many-Worlds interpretation.
Reality Is a Nonphysical Field of Energy
Sean Carroll, Harvard graduate, research professor at Caltec (center of NASA research and one of the world's top-ten universities ) explains that there is no solid universe. Everything is composed of fields of energy.
We are in global paradigm shift.
Anything is possible. You control the manifestation of everything in your life.

Primary article concludes here.
FOUR SCIENTIFIC EDUCATIONAL SITES WITH ONE PHILOSOPHY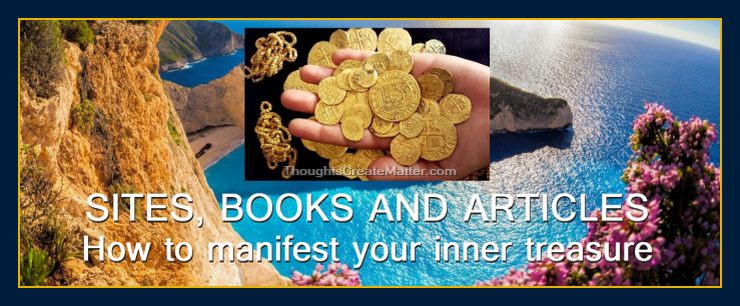 William Eastwood at age 37
"You create your own reality and you are always in control of what you create.  I have said this since I was 12: You select events—probabilities—according to your desires and assumptions.
"The central premise that consciousness creates reality dismantles most accumulated knowledge in all fields. This creates a situation in which many beliefs and institutions will need to change."
The author attributes his success to the application of these principles. He worked on inventions with Yale University Professor, Everett Barber, at age 13, has taken on the most powerful institution in the U.S. and has gone on to write ten books. William founded Earth Network of Altruistic Individuals, Inc. at age 37.
45-year study: Citing the world's most credible science
If you believe in some kind of original substance creating the universe, there are certain common-sense conclusions that can be made. If the original substance were light, we could expect all further evolutions of light to be other forms of light. That is, whatever initially existed multiplied or evolved its own properties or constituents and could not create anything external to its own substance.
The original substance creates time and space, your environment, the events you experience and the objects you own. Nothing exists external to this substance. Everything you create is done by manipulating this substance.
If you follow this simple logical deduction, you too must be a portion of this original substance. There are no hierarchies of consciousness, but only the various intensities and colors of the one energy movement that is the original Consciousness. You are a portion of that original consciousness with all the abilities and characteristics of that original state that seeded all universes.
You are a creator.
Probabilities are infinite and a miracle to behold.
The content above is taken from my new manifesting book.
NEW EDITION: Released September, 2020.
.
NOBEL PRIZE WINNER'S FINDINGS – Proof Your Thoughts Create Your Reality
Copyright © 2019, 2020, By: William Eastwood.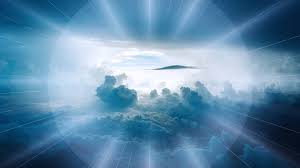 Categories: Proof your thoughts create your reality. How do my thoughts create matter & my reality? How does my mind form matter? How does mind form reality and happiness? Proof your thoughts affect & create your life, reality and matter. Click on our site to learn more.