---

What Are Affirmations? How to Use Them:

The Creative Power of Your Imagination & Consciousness
Consciousness Creates Matter: Use Affirmations to Create What You Want
---
Click Image for EN founder's video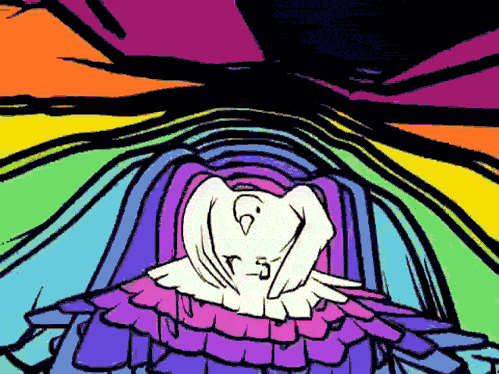 Click above
Consciousness Is a State of Matter: MIT
You can control events, health, energy, basically everything, through affirmations
Properly used mental suggestion can control outcomes. An affirmation is a mental suggestion that directs energy. Once you know how to direct energy successfully and do so, you succeed.
What Are Affirmations?
Consciousness creates matter is the principle, and imagination is the means. Affirmations direct the power of imagination to harness the power of creation.
An affirmation is a simple statement you repeat over and over again. An affirmation is a statement that something is true. It is an act of imagination to create what it says exists. Affirmations create physical matter. What begins as a make-believe statement later manifests in your life as a physical reality.
If you properly affirm, "today I am going to have a good day," you dramatically increase the probability that you will.
Saying affirmations like, "I am making more money every day," actually manifest that as your reality. For best results say affirmations over and over again with conviction and emotion.
Affirmations are used to create what you want in your life, like more money, a new car or a loving relationship.
Click above to learn more
---
What Is an Affirmation?
A Thought Is an Immaculate Conception.
Imagination Is

the Divine in You.
How Do I Use Affirmations?
Powerful Manifesting Procedure.
Metaphysics to Manifest Money.
Materialize Success,

Love

&

Health.
Imagination Is Christ in You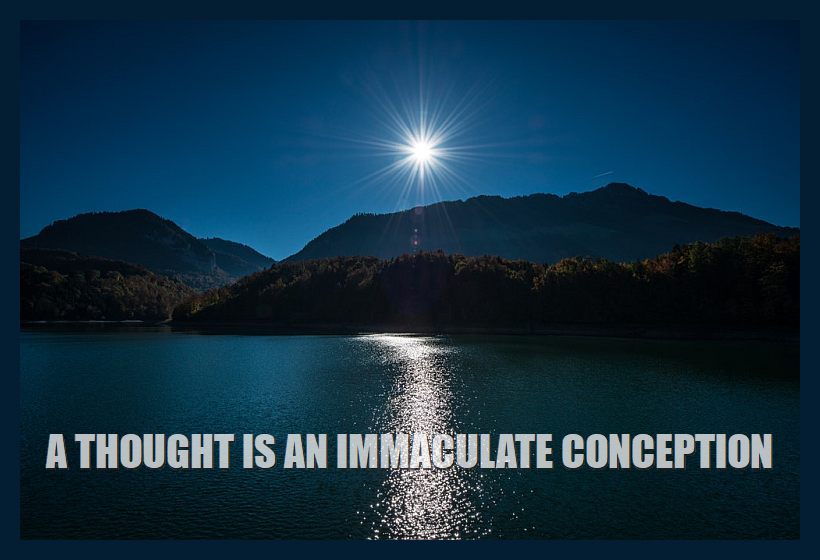 Click above
Remove Invisible Barriers to Success
AN EXAMPLE of How a Physical Event is Formed
It's all so easy!
Assumptions are belief. Anything you assume to be true you tend to create physically.
If you want to change your life, just change what you are telling yourself is true in your head. A situation can have any outcome. The outcome is set by you. If you tell yourself in your head, this is going to work out, or, the result will be positive, then that is what you tend to create. This is why affirmations are so valuable.
Begin to change your life by applying affirmations on a daily basis. If possible, learn to think in affirmations.
Manifesting anything you want in life is easy when you know how. Begin to create your dreams now!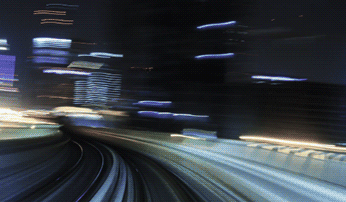 C = Ef:  MIND FORMS MATTER:  FAST TRACK TO SUCCESS
Your Fast Track to Success  links (C = Ef) above load in milliseconds
The Supernatural Powers You Direct
When you create a thought, it is an immaculate conception in that no other person contributes to its creation. You create each thought yourself. Each of your thoughts is an immaculate conception in that it is an original creation unaided by another.
Imagination is the unknown creative power in our world. I say unknown because although everyone creates their reality through exercising their imagination, very few realize that it is the imagination itself that gives birth to events. The portion of the divine within you is your imagination.
Imagination is the creative equivalent of the power of Christ in that imagination is the creative force that is our divine savior. The imagination is the creator in you.
Affirmations are the equivalent of Christ's commands. Affirmations harness imagination to create events. This is how anything and everything is created.
Click above to learn more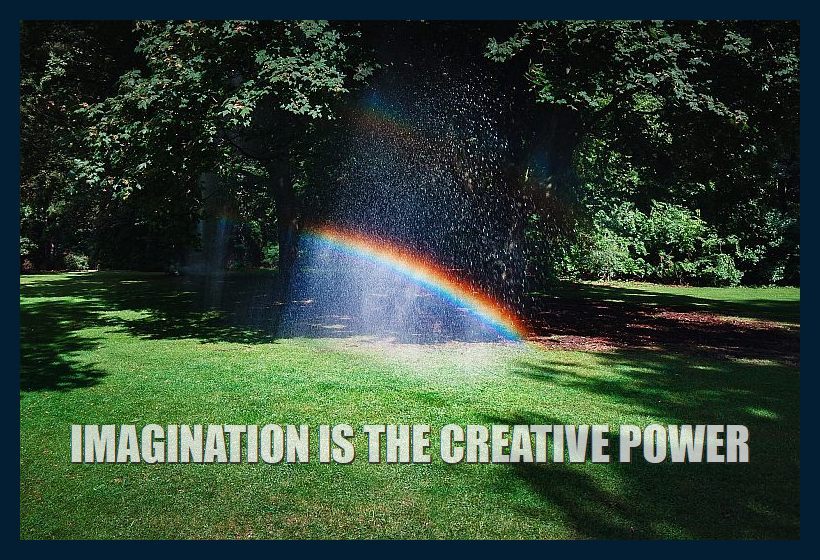 Click above
Affirmations Direct Energy to Manifest What You Want
Affirmations are one of the most effective ways to direct and manipulate intense positive energy in highly beneficial ways. The energy you move more effectively in this way can work wonders in all aspects of your life.
If you do this in the right way you will evoke powerful positive changes and transitions in your life, even bringing about an entirely new reality if that is what you want.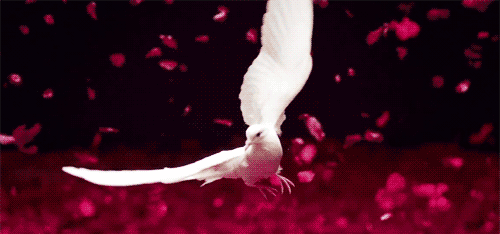 Nobel Prize Winner's Proof Your Thoughts Form Reality
A Visualization to Use in Conjunction With Affirmations
Embody Your Ideal
Bring a sense of personal power and thoughts of your ideal life fully into the moment just as vividly as if what you are imagining were happening now. Fill your being with the feeling of what you want. Embody the ideal, amplify it, and then begin saying affirmations that affirm it is so.
This Is A Very Powerful Visualization Procedure
You may want to read about this procedure or test it now, and then do it later when the right opportunity presents itself. Decide on a time of day when you are alone and undisturbed when you can visualize what you want in life.
How to Create With Visualization
Prepare
When the time comes you may want to prepare the setting. Make yourself comfortable. You can play inspiring or hypnotic music while you say your affirmations and visualize your desires.
Click above
Visualize What You Want to Create
When you are ready to begin, think about and then begin visualizing what you want in a picture of a specific future event desired. Visualize it as vividly as if it were a normal physical event you were currently experiencing.
All you need to do is replicate an actual physical type of event sense-wise. Make it exactly what you want and intend to create. You want to create a sense of actually being able to touch and smell what you are visualizing as if it were real.
Continue to visualize the same scene, a logical series of events as they would happen in an actual time continuum in your future, or a series of consecutive highlighted desired future events. Do not allow distractions and do not let your mind drift to any other subject. If it does or if the phone rings you will need to stop what you are doing and start over again when you are ready.
You must hold the same thought for about half a minute to get any kind of result. A minimum of about thirty-seconds of attention is required before you can expect a future manifestation. A few minutes to about seven minutes is ideal.
It does not necessarily help to do this for a long time. Whether or not more time helps depends on you. If you are a person that may doubt the objective or compare it to current events, more time spent visualizing may not help much if at all. If you contrast what you have with what you want and get upset, you actually have the opposite effect and you manifest more of what you don't want.
Do the procedure for as long as it is enjoyable and you are able to focus exclusively on what you are creating and then drop all thoughts on the subject and turn your attention to other matters, such as work or daily activities.
As you are visualizing, realize that these pictures in your head are the first stage of matter. The mental picture itself is the first stage of matter. It is the electromagnetic stuff that forms physical matter once it reaches sufficient intensity.
You are an artist like a painter, but you are creating your life events with imaginative substance (mental-matter stuff) rather than paint. The feeling of creativity helps. Try to feel as if you are a painter painting a masterpiece. By creating the feeling of creating you create. Feel yourself bringing what you want into existence. Be confident.
Photo by Rosette Goldman.[/caption]
Click above
Visualize Your Entity as a Source of Unlimited Energy
Hold your mental pictures in the back of your mind for a second and then imagine a massive spiritual source of energy. Picture this energy in the form of human silhouette but of brilliant white light against a background of black space in the night sky. Imagine this to be your inner self or soul. Imagine this light energy to be the source of life or unimaginable energy you can use to create with.
After you create this image of your entity, imagine this brilliant white light exploding into the picture in your imagination.  Feel the unlimited power and intelligent light of your soul filling your visualization and making it physically real. It is manifesting. You know it because you understand that what you are doing is creating with imagination and consciousness.
You have now created what you desire on an inner spiritual plane (and in your future) and have brought it into existence. Know that it now exists as a reality in your future in full physical form.
Imagine that all the events you desire have come true. Outflow a deep appreciation for all the good that has come into your life. This is your life, and it is beautiful.
For this you are thankful, and you feel this thankfulness in your body as surely as if it were Thanksgiving day.
You may want to say, "I now release this thoughtform to manifest in a form that is for the highest good of all concerned."


Directing Energy
This is what metaphysics is all about. In doing affirmations you are directing energy that is in a sense alive. You are doing this all the time simply by having thoughts and emotions. But in this visualization, it is being done in a far more effective way.
You can draw on far greater energy than you may usually do and direct it in highly beneficial and positive ways. The energy you move more effectively in this way can work wonders in all aspects of your life. If you do this in the right way you will evoke powerful positive changes and transitions in your life, even bringing about an entirely new reality if that is what you want.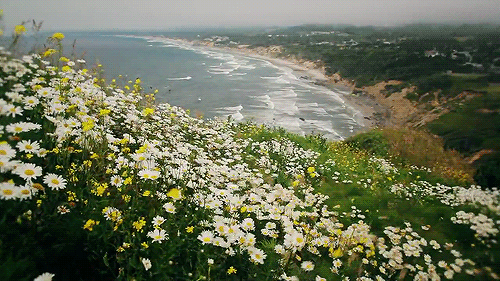 Consciousness Forms Reality: Mind Forms Matter
Imagination & Belief Together Form Your Experience
Your beliefs form your reality and your imagination is the means to change beliefs. Believe in what you are imagining as you repeat affirmations.
Contemplate the inner reality where creation takes place. This realm is within you. Just sense the spiritual source of your life or everything within you.
Imagine your new beliefs becoming your new reality. Picture all the players in your life. Imagine you are communicating your new beliefs to them. Close your eyes when you are ready to do this, reach out to these people's inner spirits.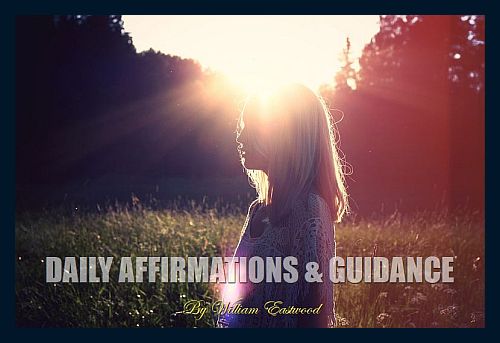 Click above
Today's Affirmations
The best chapter of my life is happening now.
I am moving into a very positive period of my life.
Unforeseen remarkable developments are occurring.
The light of the inner spiritual self is beaming down on me at all times.
I control my destiny by projecting positive energy.
By tapping into the unlimited light-energy of the universe and inner self I am able to ride the currents of positive energy where they want to go into positive new events in my life.
The most beautiful events from heaven are manifesting now.
All things that are good are coming into my life now.
My life is now an inflow of extremely positive unexpected and unforeseen developments.
Everything I am experiencing is a positive turn of events.
Today's Guidance
To really do a good job with affirmations we can add life to them. Bring them alive and they will work amazingly well. You can even create miracles this way. The way to connect with positive spiritual consciousness and the inner self is by imagining a brilliant inner light like the sun beaming down on you.
You know what it is like to be sitting in the sun or laying on a beach towel in bright summer sunlight. You know what brilliant blue skies and bright sunny days feel like. You know what the best times of your life feel like. Bring all these positive factors together and imagine they are literally in the light beaming down on you.
What you are doing with affirmations is manipulating light. Light is the life-force. Imagine this light is alive and intelligent, and that this light cares for you and can do anything you want. Imagine your affirmations are composed of living spiritual energy that wants to do good for yourself and others.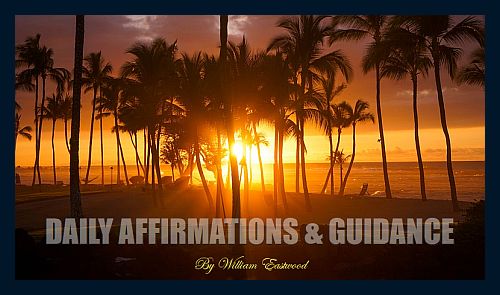 Click above
Every day I provide a list of valuable affirmations with some guidance like I did above. Click icon below.
For another option, click on this image (below).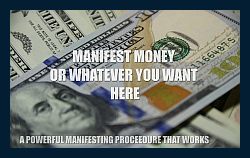 With confidence and focus there is nothing you cannot achieve. Manifesting is as easy as holding a thought on what you want to create with faith and expectation attached. With high expectations and proper focus, there is nothing that cannot be done.
PROSPERITY VIDEO & DROPBOX LIBRARY
View FREE prosperity video!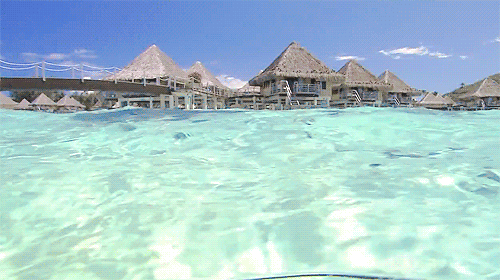 Repeat affirmations while watching more videos to  manifest superior wealth!

C = Ef - EQUATION: Origin and Meaning


Helping you to create the life you want!
Your own personal  METAPHYSICAL LIBRARY!
.

The drop-down boxes & buttons lead you to profound & amazing metaphysical insights. The Solution to Problems. Manifest Unlimited Money..
---
Click on the drop-down boxes to find the information you need.
Click above
Click above
Create your own reality 
Click above
Primary article concludes here.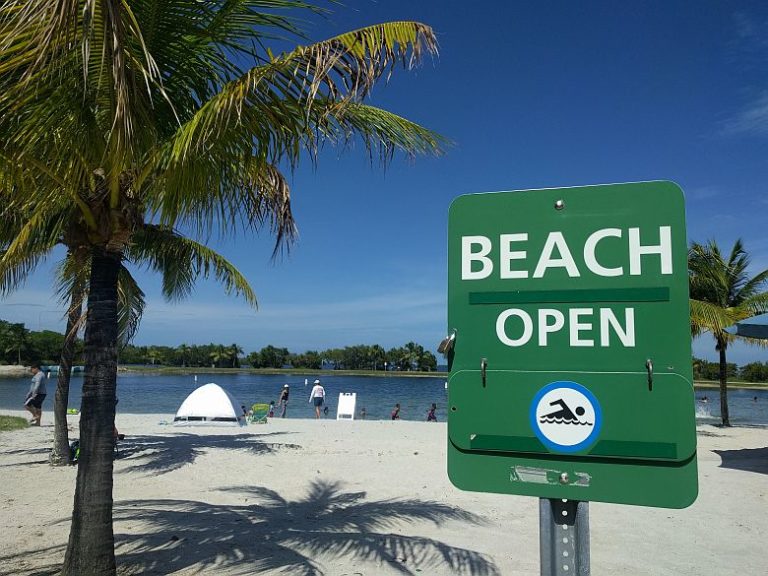 Click above

Make Lots of Money 
Click above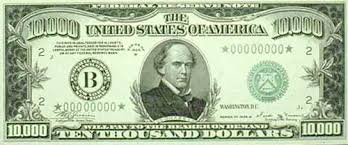 Think Positive
Click above

The First Key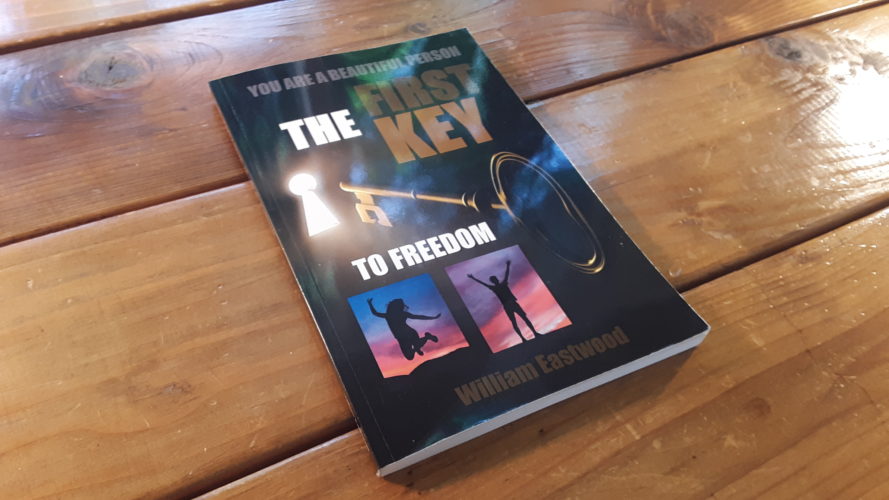 The perfect gift that keeps on giving! 

Show them you care by sending a book rather than a card! 

From $3.99!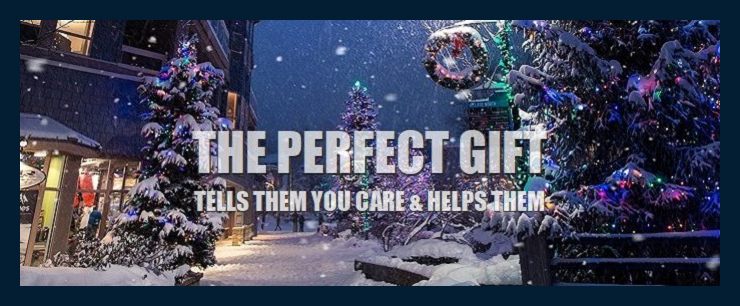 Click above
How do thoughts create matter?
The conscious mind directs unconscious activity that results in the actualization of our beliefs, thoughts and emotions.
Thoughts are energy which continues to exist. Thoughts combine with similar thoughts on inner levels. These turn into probable events which contain the impetus and pattern necessary to evolve into the complexity of matter.
Once sufficient intensity is achieved and certain requirements met, selected probable events manifest as ordinary events.
The balance of your thoughts, intentions, expectations, and those areas where you are focused or deeply emotionally involved will materialize as dominant areas of experience.
How do I create what I want?
It may take determination and resolve to change your position, circumstances and personal experience, but negative thoughts and moods will hold you back.
It is necessary to take back control of your mind and life from the internal judge and victim. The voices that tell you what is possible or not possible that come from within you are like little personalities with their own opinions. These are the voices of beliefs you hold.
These beliefs that exist in your subconscious were created when you were very young. You internalize the beliefs and values of your parents and the entire civilization.
Contemporary worldviews are based on myth. To be free to create what you want you must dispense with those particular myths that you internalized as a youth. Doing so will allow you to create everything you want in life effortlessly.
You are in control of your life. The conscious mind controls what enters and grows in the subconscious. You must gain awareness of what you are telling yourself is or is not true in your head. Then you must learn to project what you want in belief, thought, imagination, expectation, affirmation and emotion.
Before I learned to efficiently influence reality with my thoughts, I had to battle an antagonistic set of detrimental beliefs I had inherited early in life. The main problem causing me to suffer in life was the inner judge (parasite) within sabotaging everything I set out to accomplish.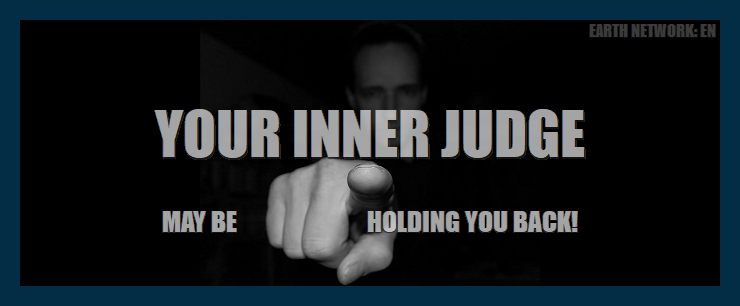 Only 1 in 100 people are free!
The Inner Judge & Victim Control Us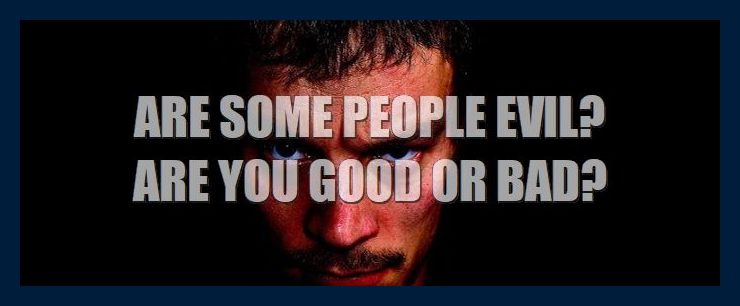 The solution to the world's problems.  Your thoughts create your reality.


Primary article concludes here.

What Are Affirmations? How to Use Them:

The Creative Power of Your Imagination & Consciousness
© Copyright 2019, By: William Eastwood
6" by 9" paperback
ENDORSEMENT
"In editing 'The Solution…', my perspective as a scientist with doctorates in theology is that 'The Solution…' bridges science, metaphysics and true religion.
We can literally change the course of civilization by lifting the race to a higher path through implementing the solution.
- Mario Fusco TP.D, RS.D, BSc.
DREAMS DO COME TRUE
From the upper echelons of the scientific establishment comes a completely new definition of reality and the human being. The most advanced physics in the world suggests that accumulated knowledge in all fields is based on a false premise.
If so, all curriculum from grade school to university will need to be entirely overhauled. The end result will be a complete and total reversal of focus that will bring about a new human with entirely new and radical ways of achieving goals and solving problems. But we cannot do that while the pestilence prevents us and civilization from entering the promised land.
Learn how to become powerful and unstoppable by having the right knowledge. We unknowingly wield immense power. We must recognize the fantastic power we possess and learn to use it constructively.
Here and now we have the power to work magic of such proportions we have never fathomed. Yet unseized, such power waits for us to claim it. It is of no use until we awaken to it.
It is all here, in the solution.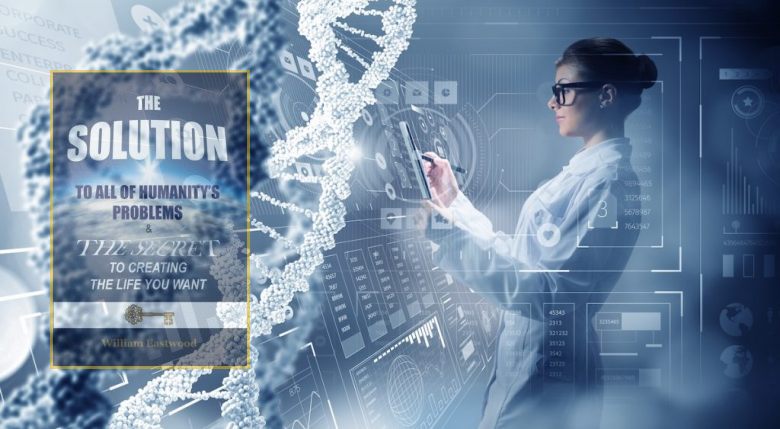 This remarkable new way of looking at the universe is supported by two more of the world's  most  eminent thinkers ― Stanford neurophysiologist Karl Pribram, & University of London physicist David Bohm, a former protege of Einstein's.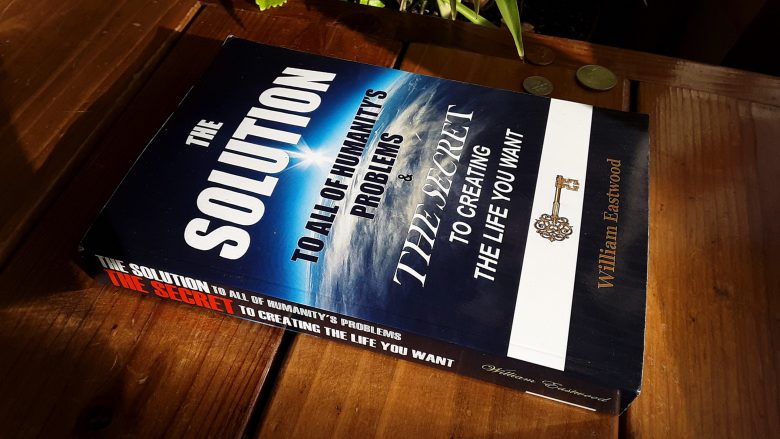 Click above to learn more
Acquire the knowledge necessary to create anything you want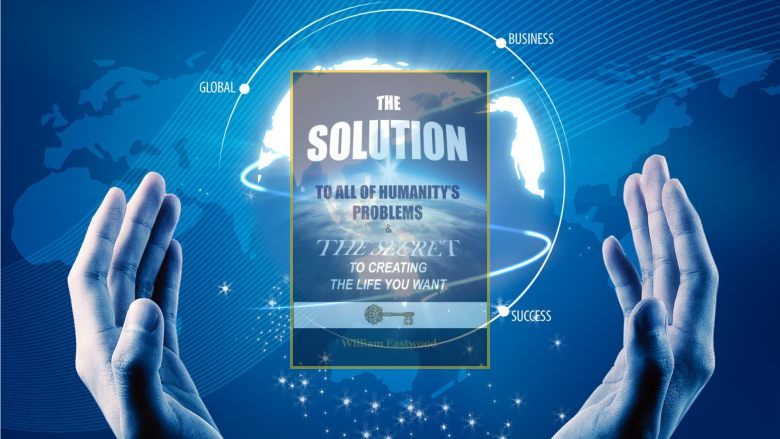 Websites based on this book.

RESEARCHING CONSCIOUSNESS SINCE 1975

Achieve all your ambitions with POWERFUL EN books
EARTH NETWORK BOOKS By William Eastwood

Anything is possible. Create your dreams. Start today.

KNOW WHO YOU ARE:  We need to wake-up within the dream, and enter our true life.

Anything is possible. Create your dreams. Start today.

THE SECRETS OF THE UNIVERSE UNVEILED: A sample of chapter one of the EN course.


Click on the rotating earth at the top of every page for your daily affirmations.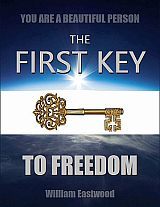 ePub: (eBook)
Waste no time with this powerful guide. Get the single-most important key to liberate yourself from all limitations. Imagine a life in which you can do anything you want because you are no longer hindered in any way whatsoever.
Enables you to succeed in all areas and in all ways.

With a magic genie inside you, anything is possible.
Based on the scientific paradigm given by David Bohm, colleague of Albert Einstein. An incredibly simple, enjoyable and easy way to use the infinite creative event-forming ability within you.
Powerful metaphysical principles and advanced autonomous philosophy to overcome restrictions and limitations. Open to any page, read a few lines & that's all you need to do to transform your day and life.
Based on credible science. It is tested and it works.
You create your reality. When we make life difficult we miss the whole point.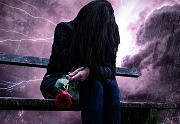 This is a very affordable book and great gift to help someone get out of a difficult life situation.
The most advanced and credible science in the world (below) is leading us to the truth that shall set us free. And the truth is more positive than we can presently conceive.
We are capable of using this knowledge to create a new kind of civilization. Our problems are meant to lead us to these answers.
Your Fast Track to Success  links (C = Ef) above load in milliseconds

Get the facts from the best sites
Extended articles of merit

Recommended site: Thoughts create matter
---
CATEGORIES: What are affirmations? Consciousness creates matter. Mind creates matter. Metaphysics. The creative power of imagination. Manifesting. How to materialize what you want. Quantum physics manifesting. Click on our site and books to learn more.
What Are Affirmations? How to Use Them:

The Creative Power of Your Imagination & Consciousness
An affirmation is a simple statement you repeat over and over again. An affirmation is a statement that something is true. It is an act of imagination to create what it says exists. Affirmations create physical matter. What begins as a make-believe-statement later manifests in your life as a physical reality.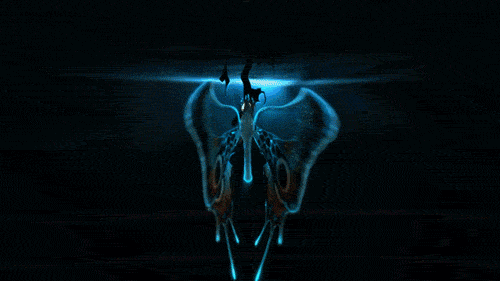 The concepts conveyed in this website are within these books.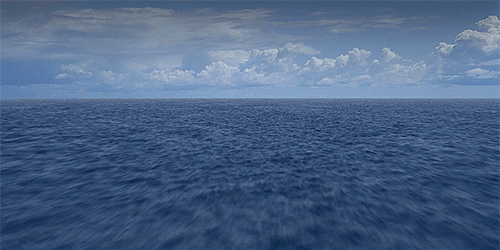 www.MindFormsMatter.com