---

Mind Forms Matter: William Eastwood International Philosophy
---
Can mind form matter?
How do I create what I want in life?
How can I make every day go my way?
I will answer these questions now

NOTHING IS MORE POWERFUL THAN YOUR THOUGHTS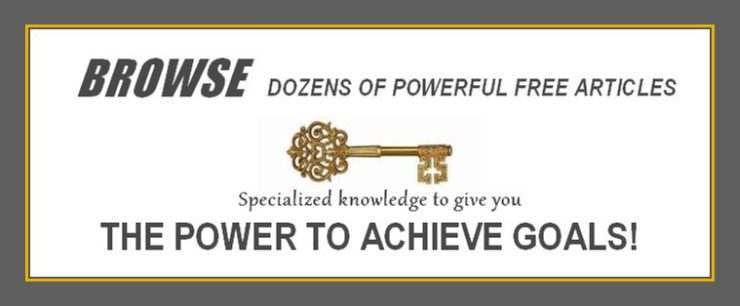 Specialized expertise gained over 45-years of research and application.
Gives you the power to achieve goals and manifest dreams.
A philosophy that works like MAGIC!

Can mind form matter?
---
You probably weren't taught in school that your mind forms matter or that your thoughts create your reality. As a result, you didn't think your thoughts were all that important and so you let them slip. If so, you can learn to choose your thoughts in a way that will quickly create your goals and dreams that are most important to you. Your mind does form matter.
The first step is to realize that nothing is more powerful than your thoughts. Once you change your mind about materialism as a worldview, you will be motivated to change your thinking.
The right science says that mind forms matter
A good science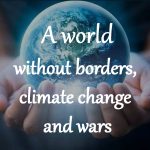 This is a good science that empowers the individual. It can bring us a future of unimaginable beauty. There are possibilities for the human race beyond our current world problems. We need to be aware of what we are aiming for. We must hold the goal in steady focus in order to prevail.
The problems we face in the world today are symptoms. If we do not solve the underlying problem and change the world's thinking, additional corrupt players in politics, climate change and existential problems will continue to besiege us.
The science we are following — materialism — is NOT working. Bohm's science will solve the world's problems.
Mind forms matter

science
---
David Bohm's view of reality implies a unity of mind and matter, but materialism — which is taught in our schools — says everything is a derivative of matter. One view must be true and the other false. The reason why the education system didn't accept Bohm's paradigm may be due in part to the fact that David Bohm was arrested and charged with contempt of Congress in 1949.
The science above was silenced for political reasons and because it didn't fit the picture of the world accepted by the scientific establishment at the time. Albert Einstein wanted Bohm to remain a professor at Princeton, but because of the U.S. government's charges against Bohm, the university president wouldn't have it. Even though Bohm was acquitted in a trial, he still had to leave Princeton. As a result, his work suffered and its impact on the education system was sullied.
If you do not believe me, click on the link, Einstein defending Bohm.
This is an extremely positive worldview, so I suggest that you do not reject it without sufficient consideration. Give it a chance.
The universe is made of consciousness. Mind forms matter. All events must begin as thoughts because thoughts are the concentrated substance that forms events.
I did not just learn about this science, I lived it my entire life. I know the ins and outs of the entire paradigm from the perspective of applying it for practical purposes.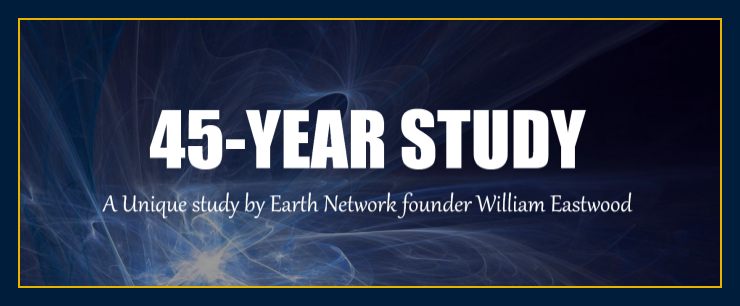 We apply the science here to solve world problems and to help people improve their lives, achieve goals and create their dreams. Much of what we offer is similar to public television in that it provides much-needed free international philosophy for people around the world, many of whom cannot afford books.
The materialism mind is self-defeating
---
Generations have focused on everything wrong with life and humans and this is what most of us do. Dwelling on your problems in a misguided effort to solve those problems, however, is like struggling in quicksand. Worry and fear only makes you sink faster. Until you change your habitual negative thought patterns, they can act like chains that keep you where you are in life.
You can reset your destiny at any time. You can move in any direction you want in life. Whatever you draw attention away from dissolves for lack of energy, and whatever you focus on grows because of the energy you add to it.
Tell yourself that mind forms matter 100 times a day, every day.
Train your mind to focus on what you want and the most helpful concepts you need to get to where you want to be. This information will get you off of the treadmill. Take control of your mind and you will take control of your life.
When Bohm was studying the science, I was applying it.
By 1979,

the results of my first experiment were ASTOUNDING!
---

I had just entered high school and I was on the entire front page of our local newspaper. I was working for a Yale University professor on a secret invention at a private research and development facility. My low-income 100% solar heated and cooled homes were being built in my home town.
In a few short years I would be marketing my solarium system through the American Supply Company (AMSCO), the largest distributor of heating equipment in New England. I can go on, but the point is, the first experiment WORKED LIKE MAGIC.
Can your thoughts affect events?
---
Yes, your thoughts can affect events. Events and thoughts are composed of the same electromagnetic substance. Events are a projection of thoughts, and each individual thought therefore has an affect on events.
What you believe, think and feel regarding certain events affects those events. You can guide events toward more desirable versions by focusing on what you want with positive emotion.
Your thoughts have different degrees of affect on events according to the emotional aspect and other factors. Certain thoughts affect people more than other types of thoughts. Positive thoughts do have more power to determine outcomes.
Click above to learn more
CONSCIOUSNESS IS A STATE OF MATTER: MIT
QUANTUM PHYSICS MIND-BRAIN MODEL
.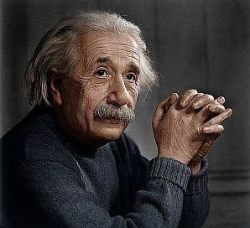 "Reality is merely an illusion, albeit a very persistent one."
― Albert Einstein
JOURNEY OUT OF THE ILLUSION
A guide out of the illusion.
There is a journey we must all take.
---
If we are going to create what we want in life and if we are going to survive as a global community, we must be willing to understand how we create our reality. This involves looking at the implications of what Einstein and a group of leading physicists discovered about reality that the media did not properly report to the world for a number of reasons.
45

EASTWOOD
45 years of research goes into every book
How do I influence other people and reality?
---
To influence other people and reality, mentally see and expect what you want. You decide what will happen in any given circumstance. If you decide what the outcome will be then you are influencing the people and reality surrounding those events.
You can make any situation unfold as you predict it will. You can certainly make the day go your way.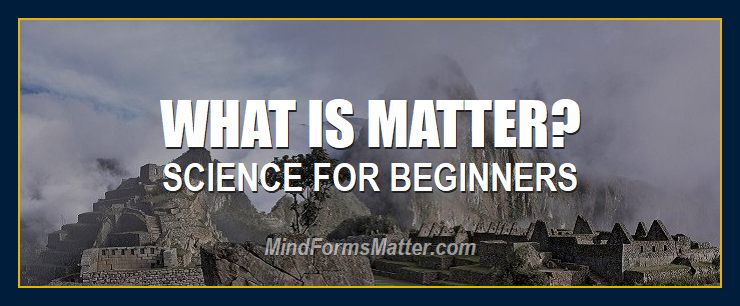 How to affect events and change your reality
---
You can control events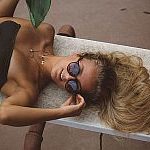 You can control how the day unfolds if you want it bad enough. What happens to you is a result of your thoughts and emotions. Your thoughts affect everything.
You have the capacity to make the day go your way if you remind yourself of the power of your thoughts and emotions. What you are thinking and feeling right now is determining your future.
Each thought and emotion is a steering current. Do you want it to guide you to your victory or to your demise?
If you are already disturbed in some way, and your day is not going your way, then you need a catalyst powerful enough to shift your energy. This will then get you back on track and into an opposite trend of positive developments materializing.
Finding solutions and getting unstuck then requires breaking your pattern and changing your energy, focus and attitude. To do that you need a personal trigger that is very powerful emotionally.
If you are unsure what I mean, then you need to discover for yourself what you can rely on to open your inner storehouse of energy. It can be a seemingly small and insignificant thing you like to do.
When you identify those things that raise your energy you have the power to change your life. Whenever you need a boost, you can simply activate your catalyst.
When you do that, your entire emotional state will shift to a much more positive and constructive magnetic pattern.
Affirmations can make the day go your way.

AFFIRMATIONS AND GUIDANCE POSTED EVERY DAY

Click on the spinning globe at the top of any page to go to the day's affirmation page.

Create anything you want LIKE MAGIC
---
Click on our affirmation page once or twice a day, or as time allows when it is convenient for you to do so. It is the best habit you can possibly develop if you want your life to work.
By taking a few seconds to read through affirmations, instantaneous connections are made to your best memories and most powerful experiences on a subconscious level. This allows for positive energy and ideas to enter your mind and find a way to change your state of mind, increase your enthusiasm, and motivate you and change your circumstances for the better. Just reading lists of affirmations daily can make a huge difference in your life, keeping you positive, strong, on-track to your goals, balanced and consistent. Most importantly, positive thoughts — focused on in specific ways — will manifest desirable changes in your life. I am providing you with a path to success like nothing you have ever experienced before.
Your life is a projection of the life-force within inner levels of your being we reach with certain affirmations. This is living energy that does your will. This is not a frivolous activity, rather, it is the most logical and direct path to eliminating blocks and achieving your goals. In the same way that good food helps your body, these affirmations give you life-force substance that begins building events in the direction you choose. It's how you control and direct your life, and in this case for the better.
If you follow my advice and apply these processes correctly, you absolutely will transform your life like magic.
For programming the conscious and subconscious mind with these concepts, we have an eBook and an audio book. With these books you can utilize powerful affirmations in an efficient and powerful way. You can listen to "How Do I Make This the Best Day Possible? Manifest While You Sleep" while you are driving to work in the morning, while cooking dinner or as you are falling asleep. By doing so you will change your belief system in all the best possible ways.
In this book you are given important advice in every chapter that helps you get on and stay on your path to whatever you want in life.
Get the most powerful advice that enables you to achieve success with your business, personal life and in all areas.
45

EASTWOOD
45 years of research
BRAND NEW: Just released June 3rd.
Our audio goal-delivery-system
How Do I Make This the Best Day Possible?
Manifest While You Sleep
"How Do I Make This the Best Day Possible? Manifest While You Sleep," is a studio-produced audio book delivery system that can be used to achieve any goal. It is scientifically designed to replace the entire paradigm of materialism and all limitations. With it you will be able to manifest what you want in life. Further description can be found here, or by clicking on image which will bring you to an Audible free trial offer and sample you can listen to.
The entire content of the audio-goal-delivery-system is posted piecemeal one day at a time on our daily affirmation and guidance page. Each day we post a different section similar to what is in the audio book.
Get our Goal Delivery System!
And create anything you want LIKE MAGIC!
---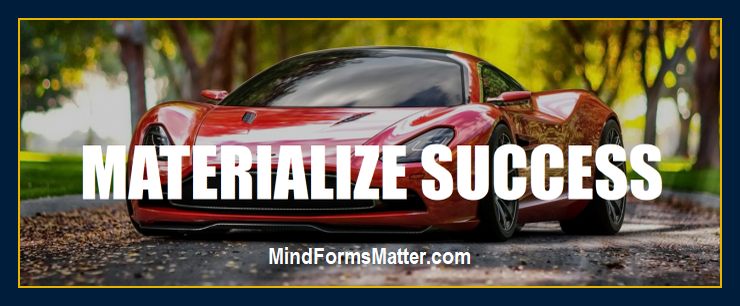 "You create your reality with your thoughts. You have an amazing opportunity to create anything you want in life."
---
Can Your Thoughts
Affect Events?
How to Influence
Other People.
Change Your Future.
Transform Reality.
& Your LIfe.
Metaphysical Philosophy
How to make the day go your way
---
Start early
You need to set the precedent for the day early.
I would suggest going as high as you can in thinking and emotions early every morning. By generating positive expectations, thoughts and emotions before you interact with the world you almost definitely will surprise yourself by how good you feel later in the day.
Once you set your energy and mood in this way, it is much easier to maintain it during the rest of the day. This energy of feeling good and flowing with the joy of the moment is the substance out of which fortunate events occur. It is energy that actually materializes similar events.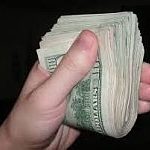 Initially those events are small, like people being kind to you and having a good day. But further along in the process they become more significant, like raises, windfalls and unforeseen fortunate synchronistic events.
It may take days, months or years depending on the goal, but the process works.
If you do not stabilize your energy in this way, other people and negative influences can throw you off, and then this tends to become your pattern of attraction for the rest of the day.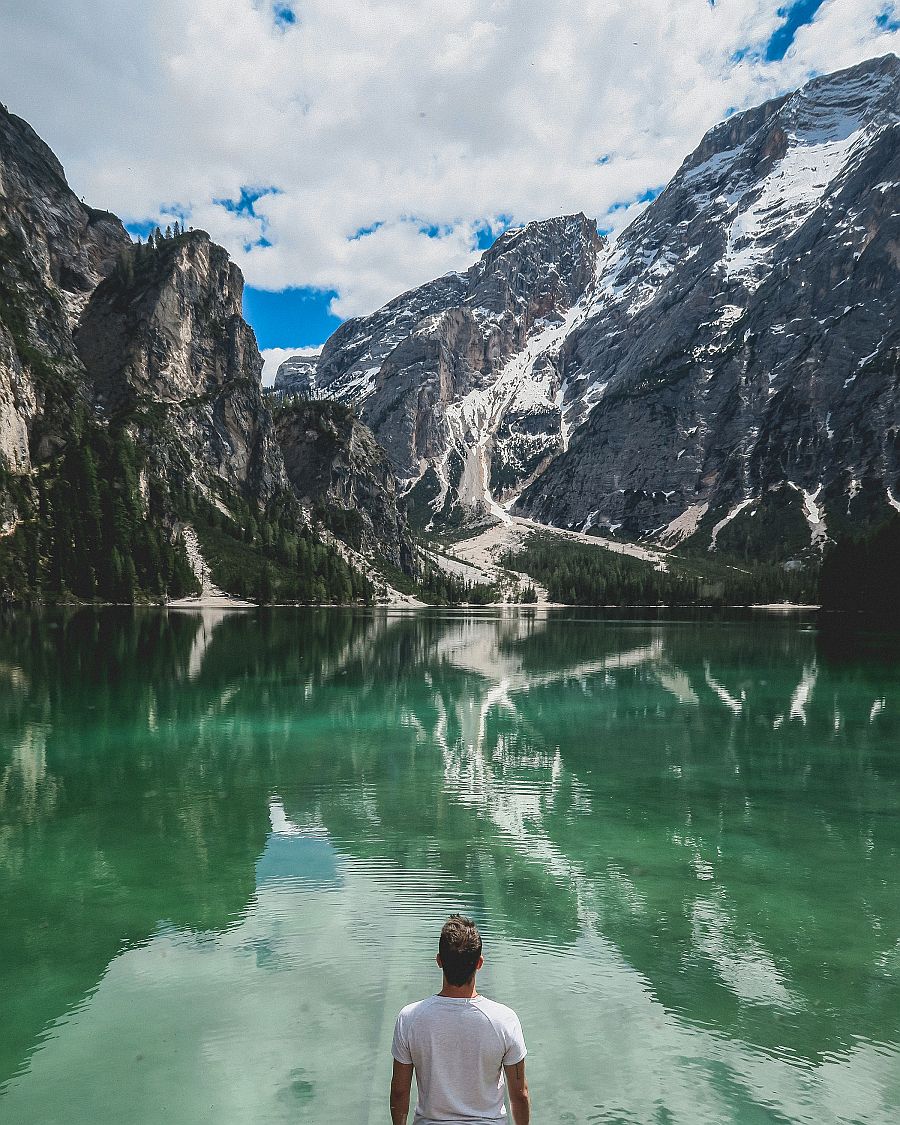 A pattern is set early
Establishing a positive state of mind early in the day establishes a pattern.
Every day is a product of the dominant thoughts and emotions we hold that day, and usually the pattern is established first-thing in the day.
If we suffer from strong negative emotions and experiences, we need to have a very powerful will and determination to displace past programs with new ones.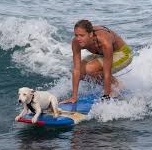 Implementing positive thinking and managing thoughts and emotions is ongoing. This is not something you do one day and then forget about.
It is like eating breakfast. Without food you are going to die. It is a law. And if you eat poorly you are not going to feel great and live your dreams.
Without understanding how your thoughts and emotions affect your life you lack the understanding and will to use your thoughts as they were meant to be used, as tools to fire your passions and bring about your dreams.
It is easy to enjoy life and create what you want once you understand how your thoughts and emotions affect your mood and create your destiny.
45

EASTWOOD
45 years of research goes into every book
Enjoy a life of complete freedom! "You Are A Beautiful Person…" is your Key to Freedom
---
Automatic positive self-talk
---
We must train our minds to cooperate with what we are trying to achieve. This can be difficult initially, but becomes easier the longer we hold positive thoughts and emotions.
Try repeating affirmations until you hear yourself saying affirmations in your mind without even trying. Automatic positive self-talk is a powerful transformational tool and can change the direction of your life.
To succeed in life, we need to be positive on as consistent a basis as humanly possible. We cannot think about our successes and then allow ourselves to react to the day's events in a negative manner, or we will neutralize the positive energy we set in motion toward our goal.
Once that happens we will feel miserable and once we feel miserable we have to deal with that. Now we have an entirely new problem. Those thoughts will manifest as surely as positive thoughts do.
Part of the process of attracting success, or finding solutions and getting unstuck, therefore, is to stay in a positive state of joy and appreciation.
If we are stuck in depression, fear, low self-esteem, or a repeating pattern, we need to use our will every minute of the day to manage our mental and emotional states until the new and positive ones become automatic and habitual.
Life changes when being positive is an automatic habit.
.
In the morning of every day I gently direct my mind to contemplate the most empowering metaphysical principles, affirmations and memories I can find. I lead my mind to accept the best possible thoughts and emotions I can muster.
Once I achieve a high and fine state of inspiration and positive expectation, I project myself into the day with that being my reality. I create the idea that today is going to be an exceptional day.
This is how you project success into your future.

.
Hold the highest possible feelings of anticipation and expectation.

45

EASTWOOD
45 years of research goes into every book
Success Guaranteed works like magic to create whatever you want, no matter what it is
---
Transfer Positive Emotions
Transfer positive emotions in one area to other areas.
Think about the energy you feel in those areas of your life that are working. Then transfer that energy and those feelings to those areas that are not working well.
Once you feel the high vibe associated with great days and surround yourself with thoughts of all your blessings and recent achievements, there is an unexpected reward. You will remain optimistic, influential, and rock-solid strong.
Visualization to Create Desires
You will feel yourself to be on the cusp of an acceleration of attainment. Unforeseen remarkable events will seem likely. And so it will be in your experience.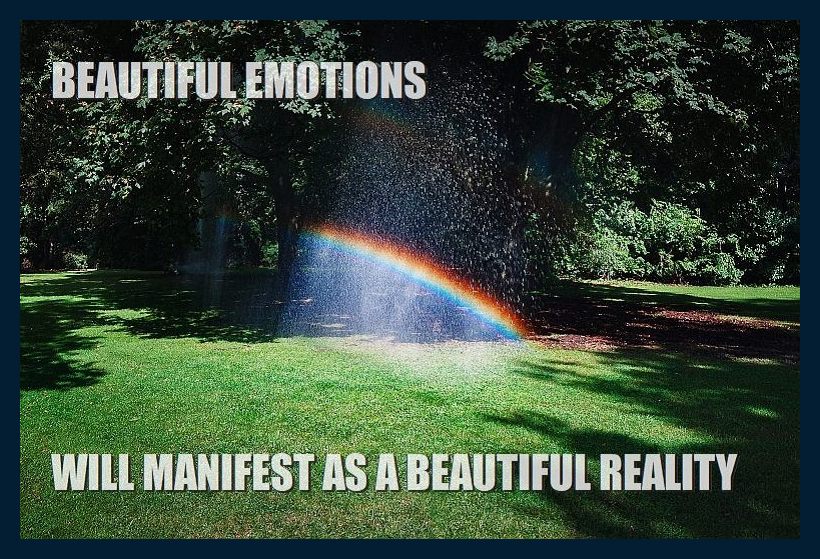 Affirm you can
Affirm that this is something you can and will do.
Use affirmations to make affirmations work. Affirm the affirmations work. Affirm the power of your thoughts and emotions.

Click on the spinning globe at the top of any page to go to the day's affirmation page.
Affirmations are positive statements that something you want is already or will be a reality. State that you have achieved whatever it is you want. At the same time, believe in the process.
Feel unlimited energy flowing through you and into your positive thoughts and emotions, and then see them exploding into physical form.
Anything you want in life is possible. After using the above technique, within a month new events will be materializing.
45

EASTWOOD
45 years of research goes into every book
Create the life you want with the book that can solve all problems, public and private
---
45

EASTWOOD
45 years of research goes into every book
William Eastwood: International Philosopher
---
45

EASTWOOD
45 years of research goes into every book
No more negative emotions, no more restrictions, and no more suffering: A gift from the heart
---
Get all this information directly from the source — Earth Network books
45

EASTWOOD
45 years of research
---
The purpose of Earth Network books is to provide you with all you need to know to be successful in all areas—in intellectual and spiritual knowledge, business, finance, health, love and relationships.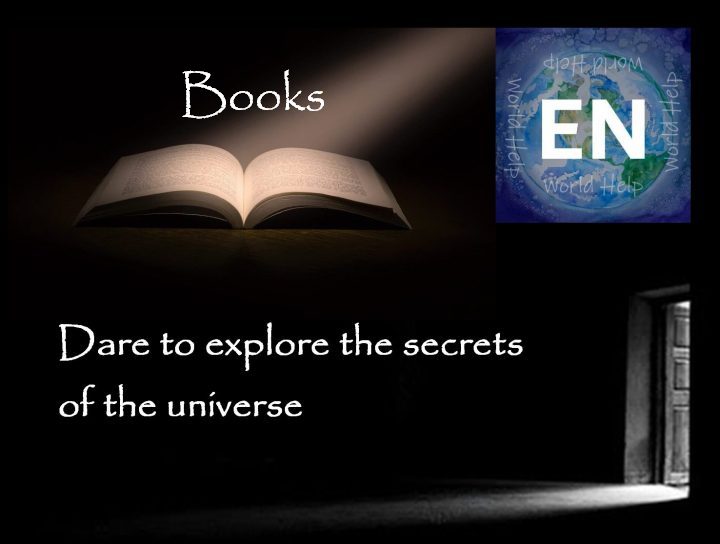 Say thanks
---
Say thanks with a book order so that I can continue to bring this information to you.

"If you do good things, good things will happen to you."
— William Eastwood quote at age seven.
"When you buy a book here you are doing a good thing because all proceeds are used to help people struggling in over 170 countries. Our clients who do not have any money to buy books rely on you to fund this website through book purchases."
— William Eastwood
By purchasing through Lulu.com (above) you get these books DIRECTLY FROM THE MANUFACTURER and cut out the middleman! — most reliable source — fastest delivery — lowest price.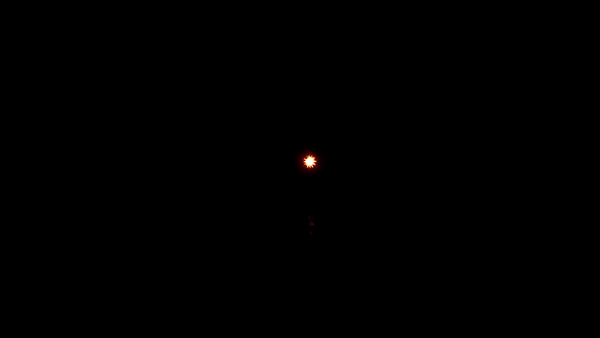 Mind Forms Matter: William Eastwood International Philosophy
---
© COPYRIGHT 2019, 2020, 2021,  2022, By: William Eastwood.
Primary article concludes here.
---
Categories: Mind forms matter. Your thoughts affect & influence other people, events, matter, life, reality & your future. Can thoughts form matter and create reality? William Eastwood philosophy. Click on our site to learn more. 
Mind Forms Matter: William Eastwood International Philosophy
---
When you first apply mind forms matter principles progress is gradual, like people being kind to you. Once you reverse the momentum years of negative thinking, however, changes become more significant, like raises, windfalls and unforeseen fortunate events.