---

How Do I Implement Positive Thinking? How to Use Affirmations & Visualization to Influence & Create Events
How Do I Implement Positive Thinking?

Click Image for EN founder's video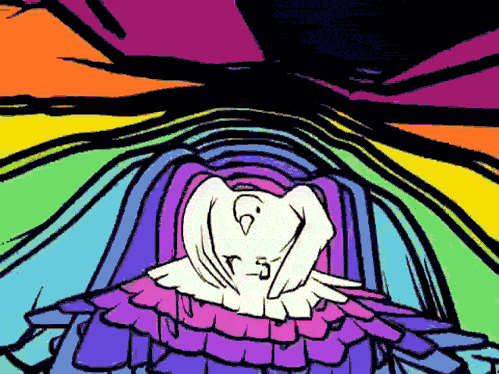 You have an amazing opportunity to create anything you want in life.
DO SCIENTISTS SAY THOUGHTS CREATE MATTER?
Many top physicists do know that mind forms matter
It is the rest of science, media and the world who do not want to listen to what they are saying.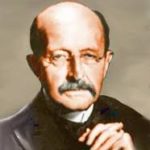 Max Planck,
Nobel Prize
Winning
father of quantum mechanics says,
"I regard matter as derivative from consciousness."
—
The Observer
, 1/25/1931

Max Tegmark of MIT
Consciousness Is a State of Matter: MIT
The evidence that consciousness creates matter
is right in front of us
An explanation of how consciousness creates matter is inherent in wave-particle duality. The concept of an alive universe, a universe entirely composed of consciousness, is supported by the greatest scientific discovery of all time.

In his 1924 Ph.D. thesis and groundbreaking contributions to quantum theory, Nobel Prize winner, Louis de Broglie postulated the wave nature of electrons and suggested that all matter has wave properties. This concept is known as wave–particle duality, and forms a central part of the theory of quantum mechanics.
De Broglie's wave–particle duality is extended to all particles and the laws of nature. This tells us that everything has a wave aspect.
The next question is: "Does matter form the wave or does the wave form matter? It is pretty obvious what the answer is.
Does the Wave Create Matter or Does Matter Create the Wave?
Your body's motion does not create the idea to move.
As all acts are preceded by an intent, be it on a conscious or subconscious level, all actions which form events are a result of information within the wave. 

Even the components of cells which continually replace their parts, do so according to the intent of the

subconscious body consciousness.
The complexity and order of your cells replacing their parts is not a haphazard, chance creation. In the same way, all matter is a result of the information that forms and composes the wave.
The entire body has a nonphysical form that creates the physical body. The conscious energy of which the body is composed creates the physical body.
De Broglie was awarded the Nobel Prize for Physics in 1929.
His 1924 thesis (Research on the Theory of the Quanta) based on the work of Max Planck and Albert Einstein on light, resulted in the de Broglie hypothesis that any moving particle or object had an associated wave. De Broglie thus created a new field in physics, or wave mechanics, uniting the physics of energy (wave) and matter (particle).
De Broglie developed a causal explanation of wave mechanics, which was refined by David Bohm in the 1950s. The theory has since been known as the De Broglie–Bohm theory. His theory was supported by Einstein, and confirmed by G P Thomson, Davisson, Germer and Schrödinger.
These theories are tested and proven to be facts. We know that quantum mechanics is correct because the mathematical algorithms are consistently relied upon in scientific applications and to build advanced scientific devices that work amazingly well.
In reality, nothing is solid
Physicists know that nothing is solid.
Solidity is a result of how our five senses react to non-solid energy.
If we can't pass through energy, we consider it solid, and so it functions as a solid in practical terms, but regardless of the fact that nothing is truly solid.

All physical matter is composed of

fields of energy.

There is no duration to matter,

it is continually generated

in the same way light is when you turn a light switch on.

Conscious Energy Units (CEUs) form matter in the same way photons form light. Both travel

at the speed of light.
Fields form matter.
What is a field or wave of energy?
Reality is composed of non-solid fields of electrical energy. Waves are disturbances in those fields. Waves are the closest we get to particles, but truth be said, there are no particles because waves are just energy moving around. That energy, however, is filled with information.
The wave-aspect of anything in nature is an energy field that contains huge amounts of information.
What is a thought but an energy field containing information?
Both waves of matter and thoughts are electromagnetic energy. Matter and waves are the same thing. The facts are right in front of us.
All of this is leading to a new paradigm, the paradigm I have lived by for almost 50 years
When we look at a tree we don't see the roots, but we know a tree has roots. The same principle holds true for you. You are not just a machine hanging in the air with no inner source of nourishment.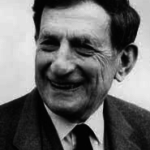 Friend of Albert Einstein and author of "Quantum Physics," the classic 1950's university texbook, physicist David Bohm gives us a scientific paradigm that includes a source from which we get our substance and create events.
Even if it appears to be hidden from view, the inner portion of you exists as surely as trees have roots. You do not start running out of energy the day you are born. You are replenished with new energy and reborn and recreated continuously.
Click above
Consciousness Is a State of Matter: MIT
General good advice
Always go to the next level in your thinking.  Never be completely satisfied and content with what you have.
Appreciate and be thankful for what you have, while at the same time striving for better. Complacency  is the enemy of progress.
Appreciation & Gratitude Are Powerful Tools
Positive Thinking Strategies to Help You Achieve Your Goals
Avoid black and white thinking and exaggerating problems.
Halt negative thoughts immediately upon feeling negative emotion.
Make corrections to your thinking and poor moods immediately.
Look for the positive assertively, leaving no stone unturned.
Know that it is okay to make mistakes and fall down, that's life.
Don't talk down to or bully yourself!
Encourage, coach, love and cherish yourself.
Lose the guilt, fear or just lazy negative attitudes and moods.
Do not blame yourself for how other people treat you,  you are responsible for you only.
Understand that you create your reality with your beliefs, thoughts and emotions — own your power your thoughts and your life.
Enjoy the magic of the moment and create your life as an artist creates a masterpiece.
When you reach one level go to the next level
Project superior thoughts into your future. For example, if you get a raise,  regauge and reset your thoughts on a still higher income level and corresponding quality of life.
One method of doing so is to form superior ideas in regard to what you see, hear or feel. Let the  objects around you and the conditions in your life suggest something even better than what you have.
Form in your mind a picture of a slightly or greatly improved situation and environment. Let objects in the environment and current events suggest the next level up in terms of a higher ideal.
We have approximately 50,000 to 70,000 thoughts a day, as you will see if you do a Google search on the subject. If each thought is a minuscule placebo, the compounded effect of tens of thousands of thoughts and the emotions that go along with them is substantial.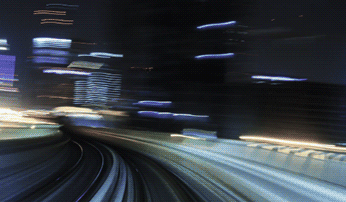 C = Ef:  MIND FORMS MATTER:  FAST TRACK TO SUCCESS
Your Fast Track to Success  links (C = Ef) above load in milliseconds
Traditional methods of solving problems don't work
The traditionally accepted method of solving a problem is to focus on the problem in an intent to solve it. Quantum  mechanics, metaphysics and new emerging theories however, strongly suggest that focusing on a problem adds energy to the problem.
Positive thinking simply takes this principle into account.  Focusing on a problem can make the problem worse.
Positive thinking is therefore a shift away from the negative and dysfunctional thinking of past generations that only makes situations worse.  Positive thinking  therefore,  is logical  in that  it is a more constructive approach that has a more beneficial and positive effect on reality.

Click on rotating earth at the top of every page for your daily affirmations.
Affirmations
Affirmations are positive statements that something is or is not true. Affirmations are a form of positive mental suggestion. Mental suggestion is the way in which the mind directs energy into physical forms.
Affirmations are one of the most effective and powerful tools you have to direct energy into physical forms. There are as many different ways to say affirmations as there are people, and any method you choose can work quite well.
Get POWERFUL Guidance & Affirmations Daily!
Visualization is another category of powerful methods of manifesting what you want in your life.
How to Create With Visualization

How to Achieve All Goals Easily

PROSPERITY VIDEO & DROPBOX LIBRARY
View FREE prosperity video!
Repeat affirmations while watching more videos to  manifest superior wealth!

C = Ef - EQUATION: Origin and Meaning


Helping you to create the life you want!
Your own personal  METAPHYSICAL LIBRARY!
.

The drop-down boxes & buttons lead you to profound & amazing metaphysical insights. The Solution to Problems. Manifest Unlimited Money..
---
Click on the drop-down boxes to find the information you need.
Beliefs, thoughts & emotions
Click above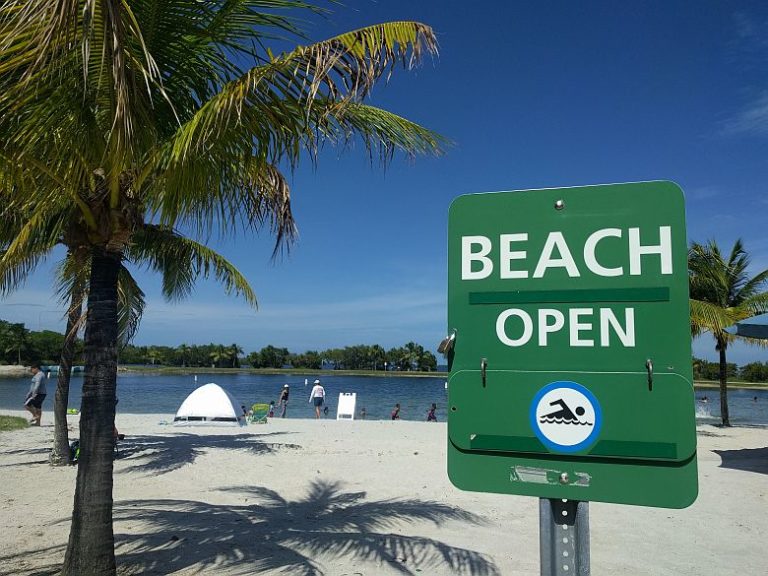 Click above

Make Lots of Money 
Click above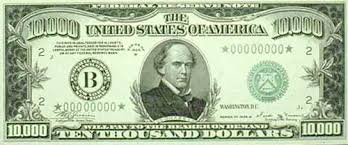 Think Positive
Click above
Click above
How do thoughts create matter?
The conscious mind directs unconscious activity that results in the actualization of our beliefs, thoughts and emotions.
Thoughts are energy which continues to exist. Thoughts combine with similar thoughts on inner levels. These turn into probable events which contain the impetus and pattern necessary to evolve into the complexity of matter.
Once sufficient intensity is achieved and certain requirements met, selected probable events manifest as ordinary events.
The balance of your thoughts, intentions, expectations, and those areas where you are focused or deeply emotionally involved will materialize as dominant areas of experience.
How do I create what I want?
It may take determination and resolve to change your position, circumstances and personal experience, but negative thoughts and moods will hold you back.
It is necessary to take back control of your mind and life from the internal judge and victim. The voices that tell you what is possible or not possible that come from within you are like little personalities with their own opinions. These are the voices of beliefs you hold.
These beliefs that exist in your subconscious were created when you were very young. You internalize the beliefs and values of your parents and the entire civilization.
Contemporary worldviews are based on myth. To be free to create what you want you must dispense with those particular myths that you internalized as a youth. Doing so will allow you to create everything you want in life effortlessly.
You are in control of your life. The conscious mind controls what enters and grows in the subconscious. You must gain awareness of what you are telling yourself is or is not true in your head. Then you must learn to project what you want in belief, thought, imagination, expectation, affirmation and emotion.
Before I learned to efficiently influence reality with my thoughts, I had to battle an antagonistic set of detrimental beliefs I had inherited early in life. The main problem causing me to suffer in life was the inner judge (parasite) within sabotaging everything I set out to accomplish.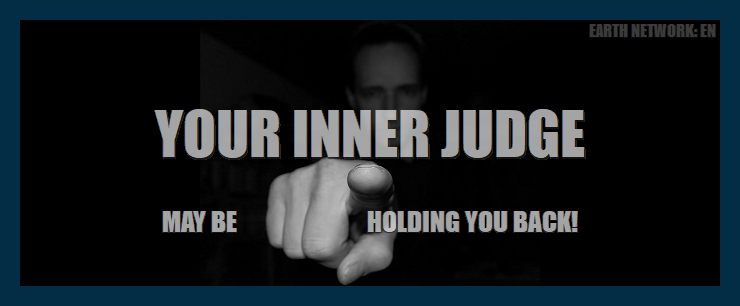 Only 1 in 100 people are free!
The Inner Judge & Victim Control Us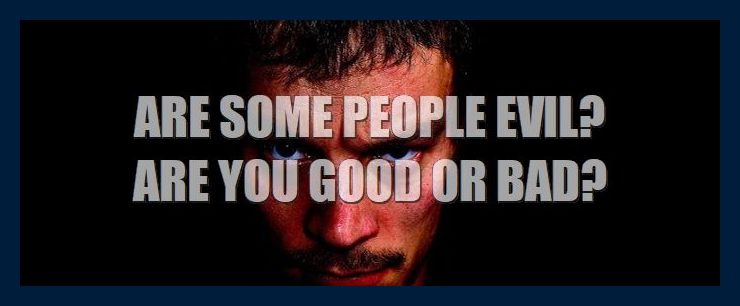 The solution to the world's problems.  Your thoughts create your reality.


EASTWOOD: Magic Universe & Mind Power
Primary article concludes here.
How Do I Implement Positive Thinking? How to Use Affirmations & Visualization to Influence & Create Events
© Copyright 2019, by William Eastwood

6" by 9" paperback
Be ready, because if you read this book you will get what you want in life and you will know how to solve the world's problems from bullying to wars.
From the upper echelons of the scientific establishment comes a completely new definition of reality and the human being. The most advanced physics in the world suggests that accumulated knowledge in all fields is based on a false premise.
This remarkable new way of looking at the universe is supported by two more of the world's  most  eminent thinkers ― Stanford neurophysiologist Karl Pribram, & University of London physicist David Bohm, a former protege of Einstein's.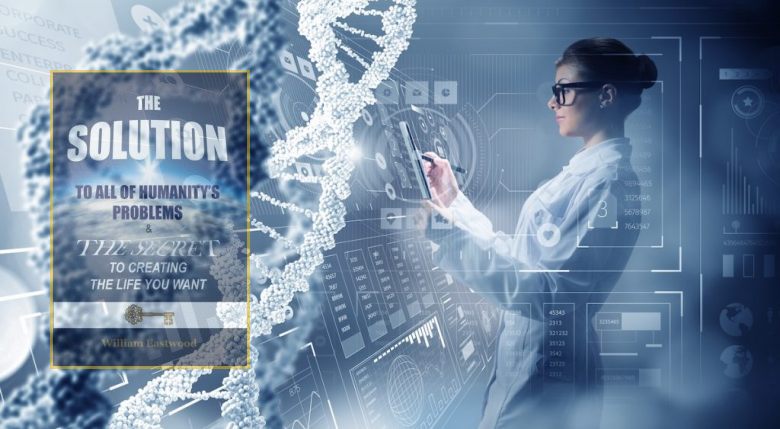 "Great spirits have always encountered violent opposition from mediocre minds."
— Albert Einstein
Those who suffer INEXCUSABLE AUTHORITARIAN ATTACKS TO SILENCE THEIR WORK may have something others do not want you to know. This is precisely why you should read The Solution...
Click above to learn more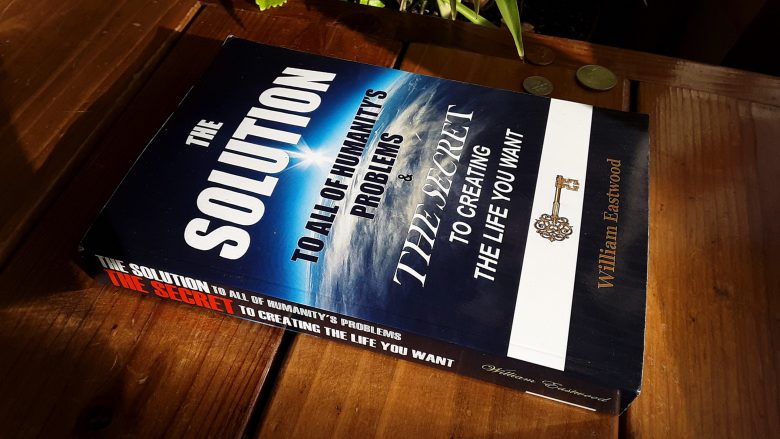 Acquire the knowledge necessary to create anything you want
Buy Direct
Bulk rate discounts for groups, schools & universities.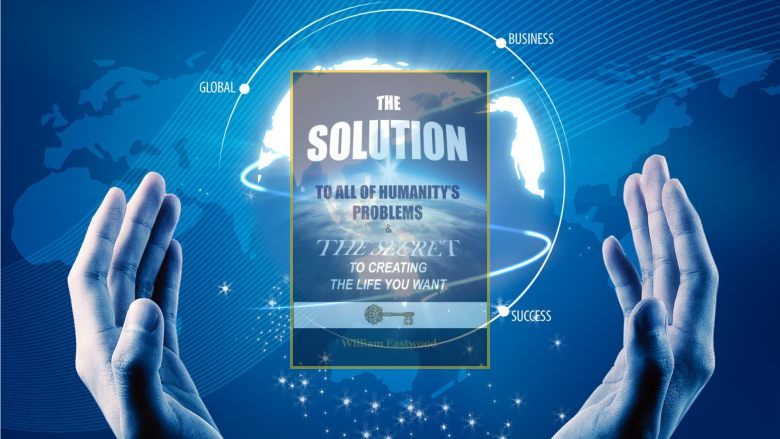 Websites based on this book.

RESEARCHING CONSCIOUSNESS SINCE 1975

Achieve all your ambitions with POWERFUL EN books
EARTH NETWORK BOOKS By William Eastwood

Anything is possible. Create your dreams. Start today.

KNOW WHO YOU ARE:  We need to wake-up within the dream, and enter our true life.

Anything is possible. Create your dreams. Start today.

THE SECRETS OF THE UNIVERSE UNVEILED: A sample of chapter one of the EN course.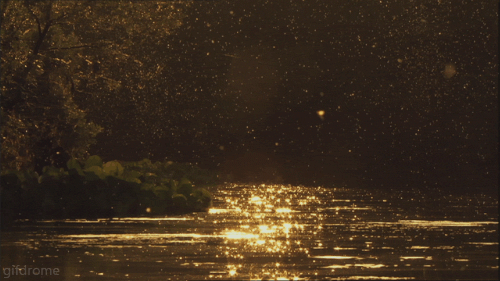 Click on rotating earth at the top of every page for your daily affirmations.
MIND POWER FOR SUCCESS GUARANTEED - Mind Over Matter for Money, Success & Health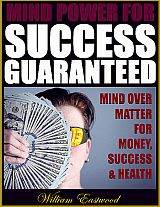 ePub: (eBook)
Based on David Bohm's quantum mechanics.
When you apply the simple principles within this book you activate a magical internal process that manifests your desires & allows you to enter your own Promised Land.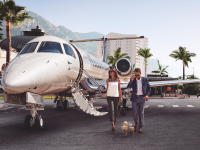 Once you understand how time and space really work, controlling what happens next in your life is easy as clicking on the movie you would like to watch on your TV. You do not progress in one world from birth to death. You are really in a field of unlimited probabilities projecting who you think you are into the physical movie we call life.
This simple method can be used to become successful, wealthy, healthy, to lose weight, get smarter or whatever you want, overnight. It is tested & it works.
With Success Guaranteed you get to have what you want!
Buy Direct
Bulk rate discounts for groups, schools & universities.
Make unlimited $ with overnight success guaranteed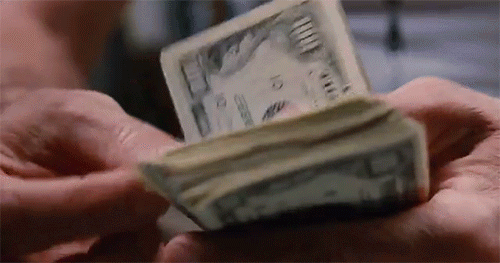 Your Fast Track to Success  links (C = Ef) above load in milliseconds

Get the facts from the best sites
Extended articles of merit

Recommended site: Thoughts create matter
---
Categories: how to apply positive thinking techniques. How to implement positive thinking to change your life and reality. How to use affirmations. What are affirmations and what is visualization? Use affirmations in visualization to manifest events. Create what you want in life with the amazing power of your mind. All things are possible when you use your whole mind, correct beliefs and intelligence. Click on our site in books to learn more.
How Do I Implement Positive Thinking? How to Use Affirmations & Visualization to Influence & Create Events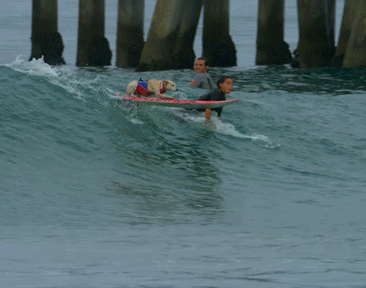 When you reach one level go to the next level
Project superior thoughts into your future. For example, if you get a raise,  regauge and reset your thoughts on a still higher income level and corresponding quality of life.
The concepts conveyed in this website are within these books.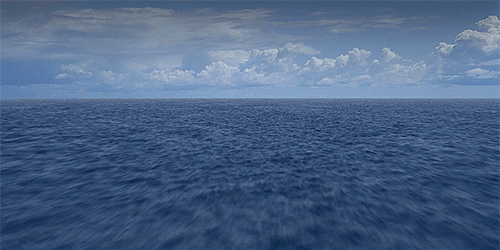 www.MindFormsMatter.com