---

Mind Projects Brain & Reality: You Are in the Hologram: A New Science & David Bohm
---
How does the mind project the brain?
How does the brain project reality?
How am I in my own hologram?
What is the new science and David Bohm?
I will answer these questions now.
The finer energy of consciousness is still too difficult to detect with our current technology, yet consciousness forms electromagnetic energy which in turn forms particles. The mind, being consciousness, thus creates / projects the brain.
The brain projects reality in the same way a holographic suit can create an experience that seems somewhat real. We all see the mind projecting reality when we are in a dream and do not realize we are dreaming. Can you not close your eyes right now and see images of physical objects? These images are composed of the same substances as matter, only the intensity is less.
You can understand that you are in your own hologram if you have ever been in the center of a dream with an environment surrounding you, in which case your mind is projecting that environment. That projection is energy, which is exactly what matter is.
You can see images on your two-dimensional TV screen. Imagine a three-dimensional grid around you. Rather than see little dots on a flat screen, you see little conscious units light up as disturbances at each point on this grid.
Those disturbances are many millions of times smaller than electrons and form electrons. In the same way, conscious forms the virtual particles scientists observe in the Zero Point Field vacuum.
---

David Bohm is perhaps the most celebrated physicist in the world.  If he is right, and he is, virtually everyone in our global civilization is trapped in a self-formed paradox — the hologram environment and events their beliefs are projecting. In this way, the ignorant majority are thus forced to live in an illusion that creates chaos and division so long as they do not realize they live in a projection that mirrors their beliefs.
Quantum mechanics tells us observation of the wave creates /selects a specific state out of unlimited probabilities. This is confirmation of holographic reality. We see what we want to see or what we believe exists. Observations collapses the wave. This makes proving something this profound especially difficult. Everyone is in their own world, literally.
Click above to learn more
Consciousness Is a State of Matter: MIT
---
"What is right is not always popular, and what is popular is not always right."
— Albert Einstein
---
But what is right is beautiful.
The science on this page supports the primary purpose of this site — to empower you to be successful in all areas — in intellectual knowledge, business, finance, health and relationships.
Quantum mechanics deals with facts, plain and simple, yet as a civilization we still do not base self-improvement on these facts.  The books and articles you will find here do, however.
---
"Everything we call real is made of things that cannot be regarded as real. If quantum mechanics hasn't profoundly shocked you yet, you don't understand it well enough."
― Neils Bohr, Nobel Prize winner father of quantum mechanics.
---
Quantum physics is simply the study of life. It only seems strange because our civilization is completely ignorant as to the true nature of reality.
Quantum energy is consciousness. Consciousness not only forms its substance into personality, events, matter and reality, it does not obey the local laws of the mechanistic paradigm on which our civilization is based.
A new science & David Bohm:
Your mind projects your brain & reality
---
While most people know that a hologram is a three-dimensional image projected into space with the aid of a laser, few of us realize that our environment and life are a holographic projection of the mind. We are, in effect, dreaming earth and all that we experience. This is repeated with each person, and only what we agree on is shared.
If you shatter a holographic lens, the tiniest piece of glass holographic film will still project the image the entire film projects. The universe is the same in that the entire universe is enfolded in each consciousness and is projected outward as an apparent separate physical world. The universe is to you as the whole is to the piece of holographic film. The universe is enfolded in you and you project it out from you as your physical environment.
Bohm explains that the empty space in the universe contains the whole of everything by introducing the concepts of "implicate order" and "explicate order".The entire universe exists first as an inner energy of unlimited potentials. From an inner world of pure information and probable events, David Bohm says, the physical, observable phenomena unfold according to the subjective actions of the observer. This unfolding of the explicit order from the subtle realm of the implicate order, is what Bohm called the Holomovement.
Bohm argues that although the universe seems to be solid, it is, in essence, a dazzling hologram that hypnotizes us into believing everything begins and ends with the outer physical hologram. Basically, all physicists agree that the universe is not solid, yet the strength of each person's own convictions cause most of us to fall back to the same old methods of achieving goals in life. We entertain new ideas, but are unwilling to apply a new philosophy, or go to the next level.
The nature of the projection
Every person on earth projects their own physical environment and everything that goes with it, good or bad. However, to make things more complex, anything that you are currently not perceiving does not exist in your projection. If you do not see the house down the street it does not exist in your projection. When you do see it it will exist. 
In other words, there is not one complete earth you project. The earth does not exist as a completed object for anyone. You project only that which one or more of your five senses register, such as the pressure you feel while seated, the sounds you hear and everything in your current cone of vision. What you are currently perceiving is what is in your hologram, no more and no less.
It is a simple and logical concept, yet it may seem confusing and alien only because you may be accustomed to collective belief. The facts you have been taught to believe in, however, are also projections of the mind. Consciousness forms itself into matter in the same way the wave state forms an electron when a scientist observes it. The energy of collective belief is what forms the apparent continuity of facts as they seem to exist in our environment. Those facts have us all hypnotized into believing in one physical earth.
Good luck finding facts that will change your beliefs
If the universe is a holographic projection as Stanford neurophysiologist Karl Pribram, and University of London physicist David Bohm, suggest, physical world facts may only be a manifestation of belief. The new science—compliments of the world's most celebrated physicists—suggest a paradigm that works in the exact opposite manner than what we are accustomed to thinking in the most basic way. Conviction that something is fact is what creates the materialization of that conviction. 
In other words, our minds create their facts and not the other way around. If we did not agree that we exist in a singular physical universe we would not perceive it as such, and you would not need me to convince you of the new science.
You will not find the facts that will change your beliefs, but if you change your beliefs or open your mind you will see the facts. The upside is huge. If we create our reality, then we can create anything we want as soon as we learn how.
How to change your life (based on the new science of holographic reality)
To create the life we want effectively, we need to manipulate reality with our mind rather than with our hands. We need to believe and think what we desire into existence rather than manipulate matter with our hands primarily. This requires a completely new skill-set that may feel counter intuitive initially.
Helping you to develop and practice the ability to manipulate matter with your mind begins with an open mind and willingness to embrace the possibility that these ideas will work in your life to bring you what you want. The intent of my two new books and articles is to help you put the philosophy to work in practical terms. I am not focused on writing for college students; I am writing for everyone who needs help.
This article is not designed to bring you facts to convince you of anything, rather it is designed to help you solve problems and achieve goals based on the new paradigm should you desire to try the new methods derived from the new paradigm.
I did not write two new books or website articles such as this one so that you could ponder the possibility that the world around you is a projection of your mind. That is only the starting point. The real work is that of delivering new methods of living based on the new paradigm. Applying a new philosophy is what I have been engaged in for about 45 years. New ways of achieving goals are urgently needed.
The world we all agree exists that each person sees reflected on TV is full of dissatisfied individuals and collective problems because we are operating by a faulty set of basic assumptions. I know how needy most people are. You would like to know how to solve your problems and achieve your goals. The reason why I know that is what you want is because the old paradigm does not work well. How could it when it is based on the great modern myth?
The books & what they highlight 
What flashes on the world stage is constructed by each individual by their own five senses, yet it is highly tuned to what others are projecting, so much so that it appears to be one independent reality everyone is viewing. The common emphasis on highlighted social issues is the primary shared reality and the physical manifestation is an individual process. The misconception is that the physical component is the reality. It is not. The reality is in the personal and collective consciousness and its focus on what everyone deems is important enough to show on the news or in shared daily experiences.
Effective manifesting is contingent on the mind's freedom from the myth of lineal time and one-world thinking. Because the people of the world see events as being independent physical realities in a single universe, beliefs have developed over the centuries that tell us we are pawns of that objective world. In this way of thinking, that "outer world" can help or harm us depending on our luck or lack of luck. We are seen as having no control over the world, with exception to some personal events.
In this line of thinking, we succeed or fail according to our proficiency in winning what we want from that world, but the dominant emotion is of fear. We are predominantly a fear-based civilization. If there is only one world, and we do not control it, of course we are going to develop fear-based beliefs. According to official mainstream belief, physical events can threaten us at any time and there is often nothing we can do about it. History is all about victimization from governments, people and nature. This is all unnecessary.
"EVERYTHING WE ARE EXPECTED TO BELIEVE & WERE TAUGHT IN SCHOOL IS WRONG! It is all absurd!
Most people hold on to their worldview as if their life depended on it. Yet their success, safety and effectiveness in life all depend nonlinear thinking.
How badly do you want success & real understanding / wisdom?
Success is really just mind over matter — imagine the end result as if it were already obtained and change your beliefs, thoughts and emotions.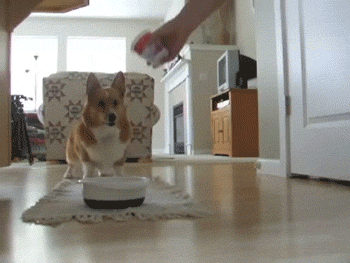 There is another way, however. If you understand that the past does not create the present and if you focus on the result you desire in life, your reality will change automatically without much or any consideration given to your beliefs.
The nonlinear worldview is the way of the future and implies a reeducation for the entire civilization in the 21st century.
.
The nonlinear revolution — the new normal
This is covered in more depth in my latest book. It is the approach I am using.
ePub: (eBook)
"This is a clear and concise book on exactly how to manifest what you want in life. However, this is far more than just a manifesting book — it introduces you to the future of humanity and metabiological evolution.
Based on a 47-year study.
Citing the world's most credible & advanced science.
Extremely well written.
Loaded with information.
Simple and easy to understand.
FIRST EDITION NEW SEPTEMBER 2020 RELEASE SPECIAL OFFER OF ONLY $4.99! This offer will not last.
Get it now!
---
The Altruistic, Autonomous Movement & EN websites are funded through book sales, which in turn help the movement by spreading awareness. Please! We need you to purchase a book so that we can continue to bring this uncommon and much needed free knowledge resource to the world!
---
I wrote the book below to explain and clarify these concepts, while introducing you to my philosophy at a low cost to you:
You may be surprised at the solution to most problems
Imagine if the most fun way to live your life was the most responsible and best way to solve your problems? That is what I have discovered and that is what I explain in the Key.
A VERY affordable book and excellent starting point for those who are new to these concepts.
"You Are a Beautiful Person, The First Key to Freedom."
An excellent gift that helps a person at about the price of a holiday card.
"You Are A Beautiful Person
At $3.99, this is your best option to test the principles in this website without spending a lot of money. I created the book for this reason, to help people that do not want or cannot spend a lot to get out of their difficult situations.
ePub (eBook)
Waste no time with this powerful guide. Get the single-most important key to liberate yourself from all limitations. Imagine a life in which you can do anything you want because you are no longer hindered in any way whatsoever.
The most important insight to put everything in life in perspective. The necessary key to freedom from restriction is revealed. Available in paperback also.
---
Link to Amazon: International 5 STAR Review:

Phoenix

Reviewed in the United Kingdom on March 9, 2020
Verified Purchase

I have read many reviews on many books which rave about the content. However, this is the book which sets it all out: scientifically describing how we create reality. Go on ,I dare you, pick it up and read it…you won't, no can't , be left in the same place when you have finished it. Essential information is contained within. You have been warned!!
---
You create your reality. When we make life difficult we miss the whole point.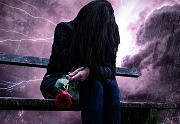 This is a very affordable book and great gift to help someone get out of a difficult life situation.
William Eastwood's best, with a simplicity that guarantees your success.
Acquire the knowledge necessary to create anything you want
Buy Direct for 30% Savings
Bulk rate discounts for groups, schools & universities.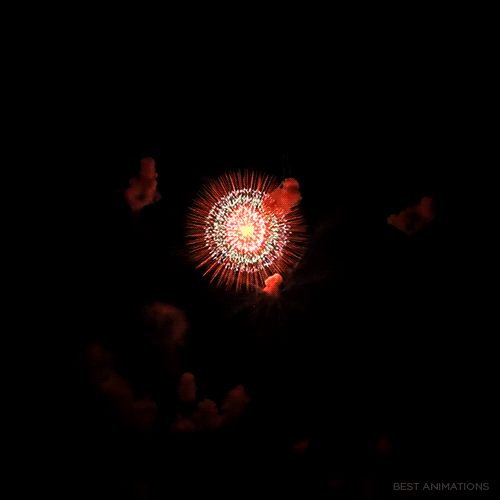 Primary article concludes here.
FOUR SITES
ONE HIGHLY ADVANCED PHILOSOPHY
Click below for more complete list of articles.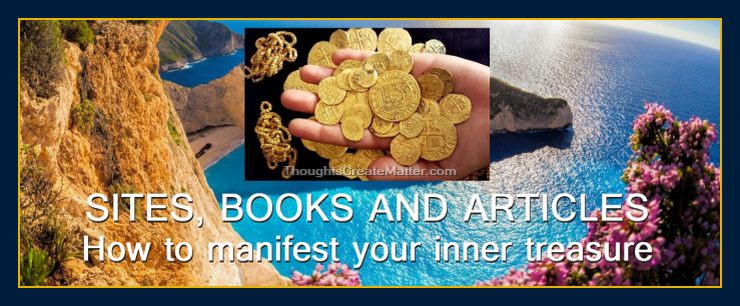 Mind Projects Brain & Reality: You Are In the Hologram:

A New Science & David Bohm
Copyright © 2020 by William Eastwood
Mind Forms Matter Links
Extended articles of merit

Recommended site: Thoughts create matter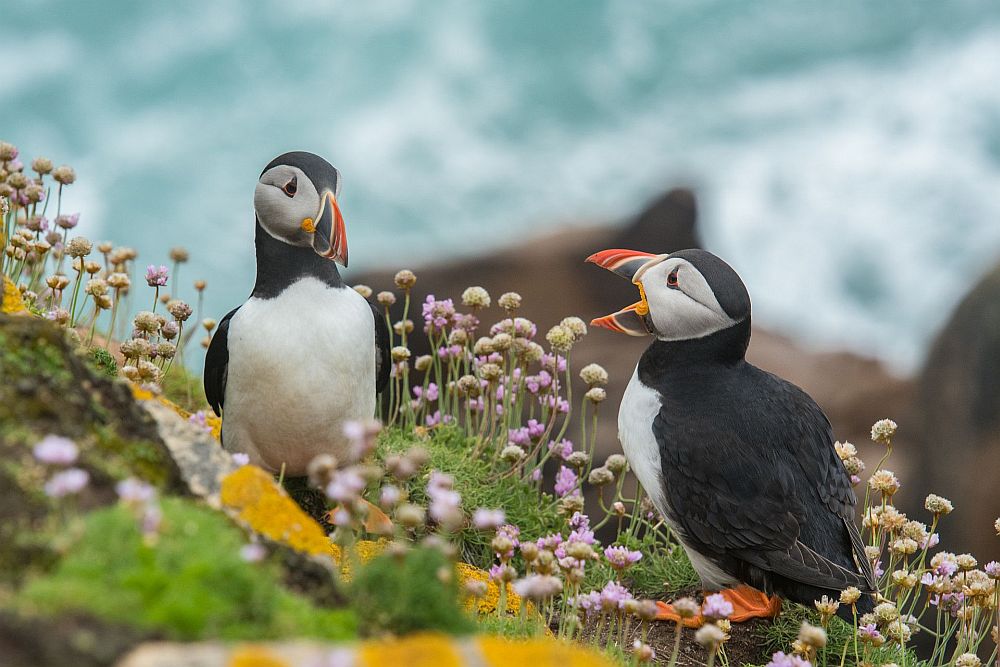 ---
Categories: The mind projects the brain & reality, Brain is a holographic projection,  You are in your projected hologram, A new science, The holomovement, David Bohm & holographic reality, How does consciousness create reality?, Metaphysical consciousness books, How does mind form matter?, Quantum physics & mechanics, mind forms matter, Consciousness creates Reality manifesting books, Holographic universe philosophy books. Click on our site and books to learn more.
Mind Projects Brain & Reality: You Are In the Hologram:

A New Science & David Bohm
According to official mainstream belief, physical events can threaten us at any time and there is often nothing we can do about it. History is all about victimization from governments, people and nature. This is all unnecessary.
To change any element of the movie you call life, you have to change your thinking. Altering the mind alters your life. There is no other way to change your life & destiny.