---
The author of this article, William Eastwood, worked for a Yale University professor on a secret invention at a private research and development facility at age 13. This is documented in the public record.
Eastwood's 45 year study / 25 books reveal that intensity, conditions and other factors determine when your thoughts are projected into events. He has a daily post to help you create the life you desire.
How Do I Change My Thinking, Other People's Minds & the World? The RIGHT Science
---
How do I change my thinking?
How do I change other people's minds and the world?
I will answer these questions now.
he Inner UN.
A broader understanding of reality
---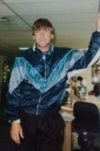 People tend to behave like sheep. That is why those who already have lots of book reviews sell more books. Very few people are brave enough to try something new. This is the reason why many great authors are never heard and the world remains stuck.
Those who have revolutionary ideas tend not to be surrounded by people, simply because different ideas do not attract the same, and scare people away.
If books are distributed to libraries or mentioned in blogs and on TV, that can help with the introduction of new thinking that will change the world's thinking.
"I am writing books to change people's minds. You can change your thinking and the world's thinking with these and other good books."— William Eastwood
45

William Eastwood's 45-years of research brings you everything you ever wanted!
A powerful gift to yourself or others
---
People change their thinking naturally, but not always for the better.
A deep need and searching for answers can trigger a shift in beliefs, or a spiritual openness can trigger a paradigm-shift. When a person has a revelation that occurs to them like a Near Death Experience (NDE), their mind will often interpret and make sense of what is happening according to latent beliefs.
Latent beliefs are those which exist within but are not focused on. They are like dormant operating programs, or just a group of concepts that have not matured into a dominant belief system.
If a person has been exposed to religion in their youth, for example, they may draw on those ideas in an attempt to understand an unusual experience that science cannot explain. A new unifying principle kicks in and they see the world differently.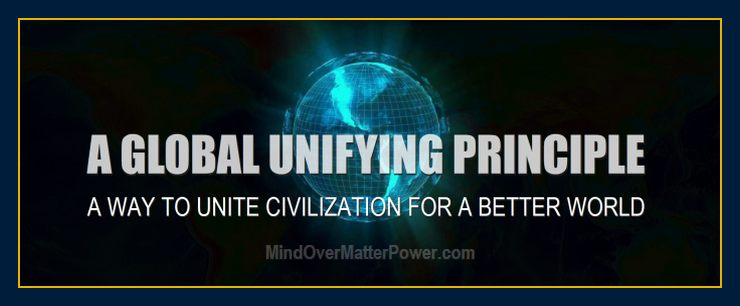 If the person has no exposure to metaphysical principles they will interpret the experience through the lens of a traditional religious paradigm. They may then have a religious conversion and become a reborn Christian or whatever.
Therefore, it is important to expose people to new ideas. A broader understanding of reality gives them more options to draw from. This gives them an alternative to what they may currently believe about reality.
The aim should be a system of thought that is both accurate and empowering as opposed to limiting and distorted. We do not have to wait for people to have an unusual experience. We can introduce Internal Science and International Philosophy directly to large numbers of people.
We can bring about a very favorable global situation and the rapid advancement of our civilization. If, however, cults and outdated religions prevail, we instead enter into an era of increasing conflict between groups who hold onto distortions and myths that are not based on a coherent science or accurate view of reality.
A free book can help if it circles the globe, spreading new ideas.
"I am writing books to change people's minds. You can change your thinking and the world's thinking with my free book."— William Eastwood
There are many other ways to change people's thinking.
"I am writing books to change people's minds. You can change your thinking and the world's thinking by spreading new ideas."— William Eastwood
The main article resumes:
Albert Einstein
---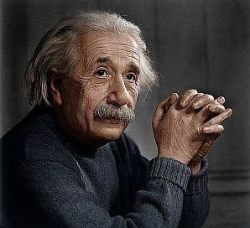 "We cannot solve our problems with the same thinking we used when we created them.
"A new type of thinking is essential if mankind is to survive and move toward higher levels."
— Albert Einstein
---
Why people see what they want to see, and create negative experiences
---
"Each person reads and experiences reality according to what they believe exists. If they hold a view of reality within themselves that is inherently limiting and/or negative, then this inner subjective reality and nothing else is projected outward into events and experiences so that everything conforms with their beliefs. They then cannot see anything outside of their own worldview. In effect, they become blind to any information that would free them from their inner and outer restricted reality.
"The negative focus on perceived enemies or opposition combined with the overlooked and unchecked power of consciousness and focus has been causing the world severe problems for a very long time only because we do not see the obvious."
To illuminate a person to the above explained phenomena, you can mention holographic reality and see how they respond. If they are not receptive, you can ask them what kind of evidence they would require to give this science a chance. This question tends to make them non-defensive because you are giving them control of the situation. This method will minimalize cognitive dissonance.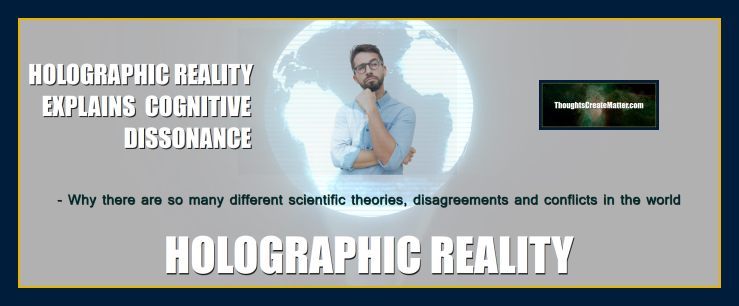 "I am writing books to change people's minds. You can change your thinking and the world's thinking by learning and sharing what you learn."— William Eastwood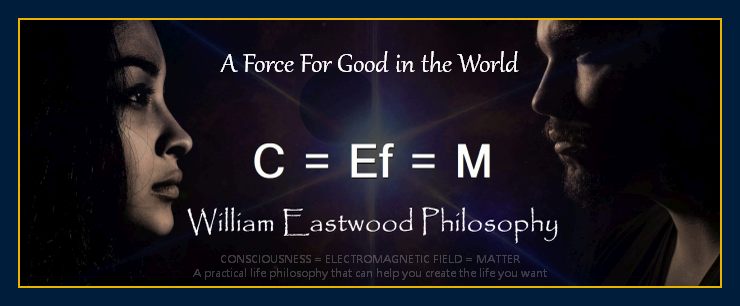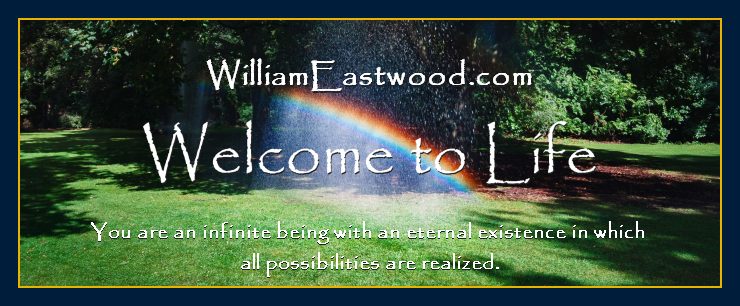 Why do we sometimes say, "Things have a way of working out" ?
Why does Einstein say our beliefs matter?
---
"The most important decision we make is whether we believe we live in a friendly or hostile universe.
"The most important question a person can ask is, 'Is the Universe a friendly place?'"
― Albert Einstein
Answer: Beliefs matter because they become matter — they determine what we are able to create in life.
"That which is positive resonates with existence itself. Even if something seems very negative in life, in the long-run it will almost always have a positive overall effect because this is the manner in which the universe operates. Otherwise the universe would have destroyed itself a long time ago."
— William Eastwood.
EASTWOOD and the many interesting facets of the Altruistic Movement
---
William Eastwood applied Bohm's science to test its ability to solve world problems and help people achieve their goals before Bohm even introduced "Wholeness and the Implicate Order" in 1980, principles used by President Zelenskyy of Ukraine. 
When a person advances through extraordinary paradigm-shift, the result is sometimes not all rosy, but can include attacks by those who defend the old ideas.
"As our circle of knowledge expands, so does the circumference of darkness surrounding it."
― Albert Einstein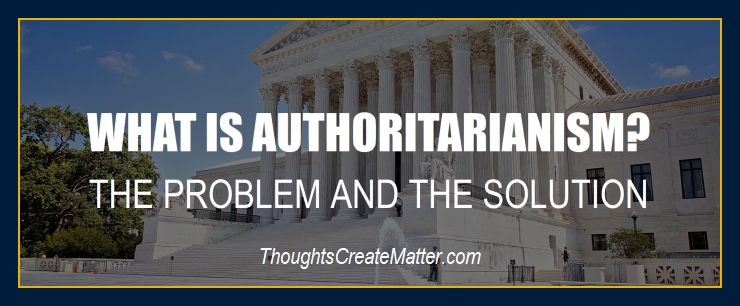 At the exact point in time Eastwood  founded Earth Network of Altruistic, Autonomous Individuals, those whom embody the authoritarian paradigm in America irrevocably confiscated the entire organization. The basic assumption that we are altruistic in nature was attacked by certain authorities, but the message and Eastwood's message survived through the ordeal. Eastwood rewrote and rebuilt everything using the philosophy he was teaching to test its ability to prevail over authoritarianism. It proved effective and stronger than the darkest elements in the world today or you wouldn't be reading this now.
"The altruistic energy movement is not to be confused with the social altruistic movement shown below, or the Altruism Code.
The social altruistic movement is the exponential awakening of humanity to the fact that we are a good, rather than basically bad species. It should be obvious that people are basically good, but in today's climate of division and suspicion, the consensus is usually in the other direction. Our traditional beliefs about human nature create a downward spiral of thinking and behavior. However, as more and more people realize what is happening and abandon those beliefs, they begin climbing. Everything then changes in their lives."
— Eastwood.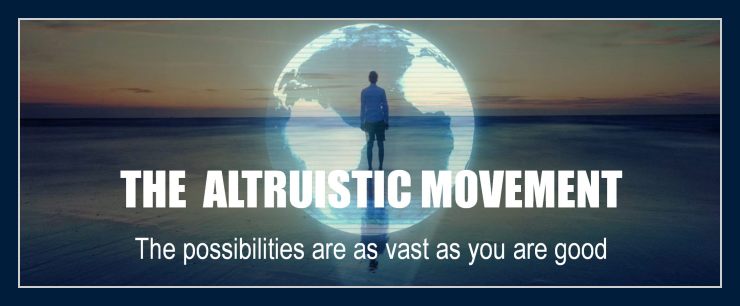 Your positive nature is your protection. It is also the basis for a new global constitution that reflects the facts of science and how the universe actually operates.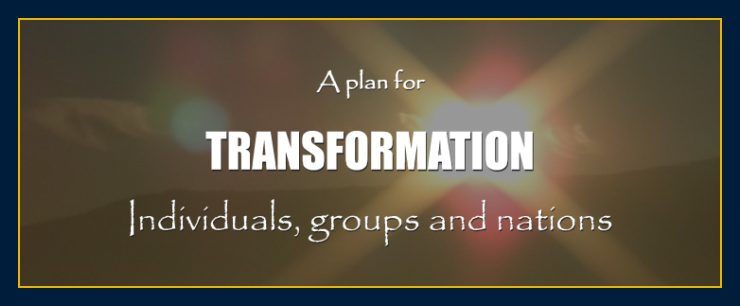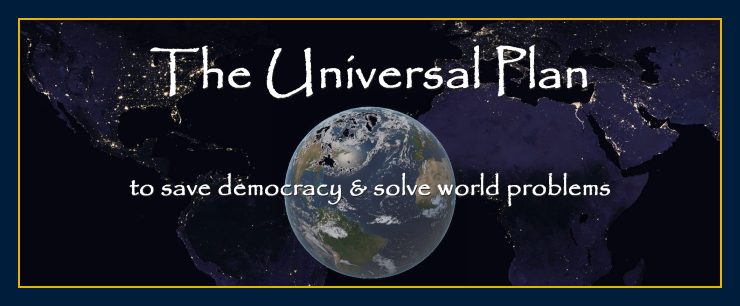 Founder of Earth Network of Altruistic, Autonomous Individuals, and author of C = Ef = M
---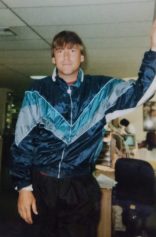 Feeling stifled by the flawed nature and negativity of External Science, Eastwood went off on his own to spend 45 years researching Internal Science, a more accurate paradigm of reality.
In 2000, Earth Network of Altruistic, Autonomous Individuals, was founded by William Eastwood.
The account of what happened 45 days after its founding is now available as paperback and ebook. Eastwood becomes "the dragon slayer," as he predicted might happen years earlier. His intent to use EN as an educational tool to bring humanity to the next level brings him to the next level.
Now he is a harbinger of positive changes for humanity. He is a pioneer clearing the way for others by fighting the "evil" forces that hold the human race back.
The good wizard
---
If our thoughts manifest as events, that makes all humans a kind of wizard. The big question is, "are you a good wizard?"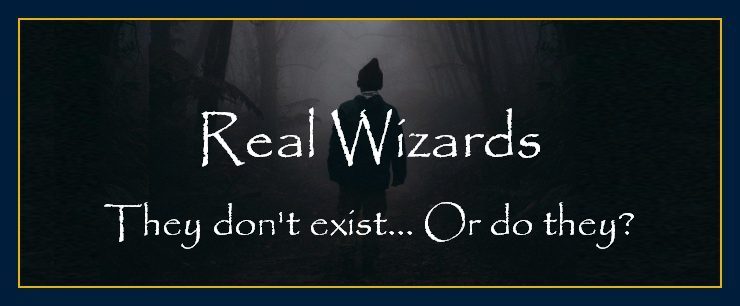 "If existence is a manifestation of consciousness and that consciousness is creative and good, so are you, because that is what you are made of."
— William Eastwood
Beware of those who say otherwise.
When attempting to change a person's thinking, imagine them telling you that they now believe what you said. Do not pressure them, but remain detached (not needing anything or any result in your interaction with them). Teach by example. Perhaps you can explain how a concept that you had resisted but now have come to believe, helps you in your life. People who are close to you know when you are doing well in your life.
If they ask how you did it, give them a link to my daily affirmation post or give them, "The First Key…"
The author's offer of assistance
---
A plan for your success.
The secret
---
"You are beautiful and the universe is kind. Do not let anyone ever say otherwise.
"If you affirm that every day, your life will be good and everything will work."
— William Eastwood.
Affirmations create your reality
---
You can choose to focus on and be grateful for everything good in your life. You can wake up and appreciate the new and original day, your existence, opportunities, the fact that you create your reality. If you do that, more of everything good will come into your life.
Neurons will be created that form connections to all those things you appreciate, forming  wiring in your brain that tunes you into everything you love. Your focus will manifest more and more of those kinds of events, despite the seeming odds against you.
"Beat all odds with my free daily affirmation and guidance page."
The audio book below is a great way to reprogram the mind for success.
"I am writing books to change people's minds. You can change your thinking and the world's thinking with my audio book."— William Eastwood
Are you too busy to read a book?
There's a fast and powerful way to manifest your goals.
Just listen to this audiobook to achieve your goals
---
You should be asking yourself, "How do I make this the best day possible?" first thing in the morning every day. This book can help you to do that, to be positive and focused on what matters most every morning.
Just listen to this book before you go to sleep and/or when you wake up, and the law of attraction does the rest.
It is critically important that you  paradigm-shift to a new worldview based on international philosophy to be an effective person who can manifest anything. Contains all the lessons you need.
45

years of research go into every publication
Also available in eBook format
---
The eBook is the same book. It also can be read aloud to you with most programs and apps.
"How Do I Make This the Best Day Possible? Manifest While You Sleep."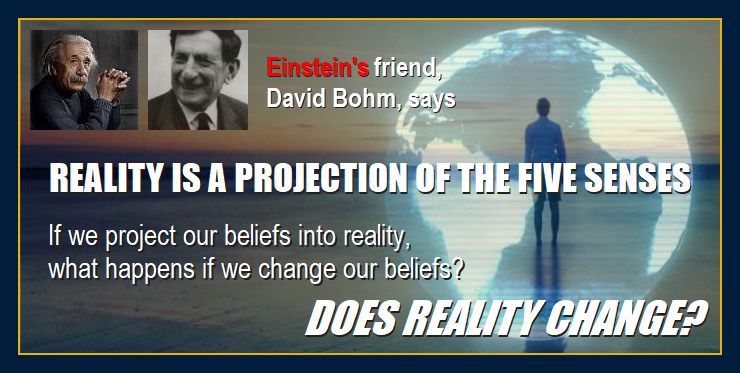 The path of wisdom.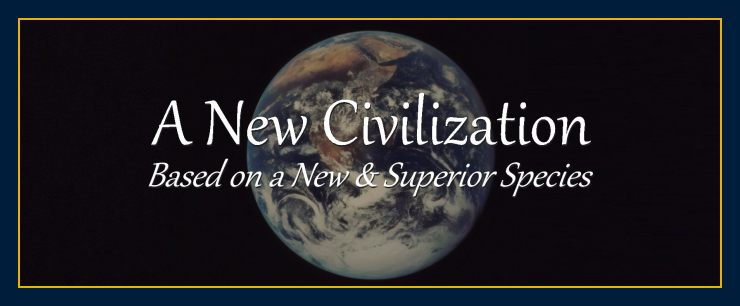 If our civilization is going to continue, we have to change our thinking.
How are we going to do that?
David Bohm wasn't the only person that understood there was an inner reality, but he was perhaps the first to back it up by some of the world's most advanced and respectable science. He was the one that was writing the official university texts on quantum theory, for example.
Tesla understood that there was an inner framework to existence, as did many other scientists.
---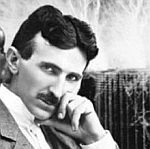 "My brain is only a receiver, in the Universe there is a core from which we obtain knowledge, strength and inspiration. I have not penetrated into the secrets of this core, but I know that it exists."
— Nikola Tesla
"The day science begins to study non-physical phenomena, it will make more progress in one decade than in all the previous centuries of its existence."
— Nikola Tesla
---
When the world is finally introduced to the right science, the cause of social division will be understood. When we understand reality, we can correct our mistakes and tap into our deepest wisdom of probabilities. Individually and collectively, we can then choose the best path of development that leads to the most desirable future probability.
True knowledge and a grounding in the ideal will unite the fractured world we are in. We will discover our unity and we lock in on the ideal like a guided missile locks in on a target. Society will be unified by both knowledge and direction.
"I have created a new science and philosophy to change people's minds. You can change your thinking and the world's thinking with these and other good books."— William Eastwood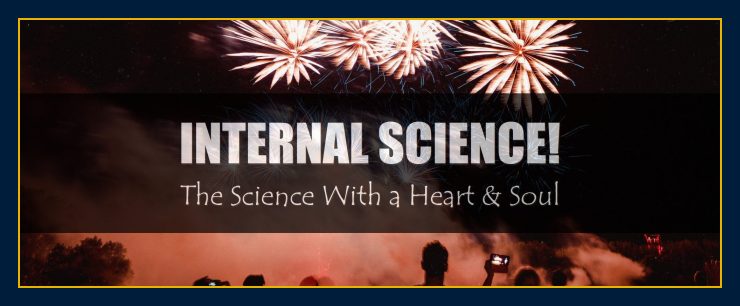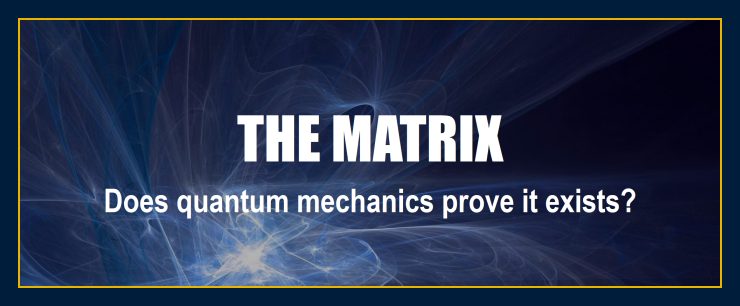 45

EASTWOOD
45 years of research
Scientists know that objects are not actually solid. So why do we perceive physical objects as being solid?
---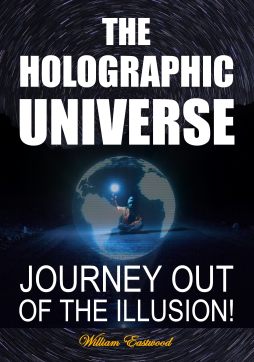 Is it because reality is a consciousness hologram only our senses perceive as being solid — a construction and projection of the mind?
About eight billion people are living in an illusion cast by their own senses and they don't know it. Those who are fooled by the illusion are powerless to control their destiny. This book gives you the understanding necessary to change the projection and to become part of a new and superior species.
Scientists know that objects are not actually solid. So why do we perceive physical objects as being solid?
Make the evolutionary leap with a revolutionary book by William Eastwood that gives you an easy-to-understand guided journey out of the illusion.
Paperback / eBook DIRECT FROM MANUFACTURER – most reliable source -fastest delivery – lowest price
Holographic reality can be easy to understand, which is what my philosophy does. I provide you with a simple philosophy that works and easy-to-do-affirmations to change your thinking. Affirmations are positive statements that help you to control and direct your experience with a positive mental attitude. They cannot hurt you, and so you have nothing to lose by giving them a try.
How do I change my thinking?
---
You can change your thinking through a process of learning and by means of mental suggestion. Mental suggestions are referred to as "affirmations." Affirmations can help you to change beliefs, thoughts and emotions. Properly applied, affirmations can accelerate positive changes desired in thinking and behavior.
To be most effective, the process of changing your thinking should be based on accurate new science. Hundreds of free articles given here tell you all you need to know to do that. You can also use our brand-new audio goal delivery system to rapidly change your thinking. It is designed to change thinking over to the right scientific paradigm.
In all cases you must change your thinking to change an unwanted situation. When you are fuming at a restrictive situation, your lack of success or any problem you are negating your power over events. You are putting your power to direct events beside yourself. The action is not on the outside, but where you are writing the script and creating events.
To change events you must change the script, and that is best done through creating what you want in imagination, thought, belief, expectation and emotion. Imagine what you want and enter into the imagined scene. Feel your mental energy changing events and know that this work is powerful enough to transform your unwanted experience into what you are projecting mentally.
Since this process is the reverse of what most of us were taught, we must change not one belief to make the process work, but an entire worldview. And when we have done that we discover that we then have to change other people's thinking. Otherwise, they will judge us according to their worldview. Their beliefs will emit a force that will work against what you are trying to achieve. You will be divided and others will tend to destroy what you create. A stalemate will occur in shared events.
Most leaders are familiar with this principle. This is why someone who is advanced often becomes concerned with changing other people's minds. It is embodied in the statement, "don't throw your jewels to hogs." It is also behind Socrates statements and demise.
Socrates was made to drink poison Hemlock as punishment for corrupting Athenian youth by teaching them to question the status quo. The Socrates school was burned to the ground.
A sage is a survivor.
Yet Socrates did not survive. Why?
There are very few great thinkers who survive the ignorance of their times. They are attacked for challenging the myths, ignorance and established thinking of the times.
This is a philosophy website that specializes in hard to solve problems.
"I have created a new science with a heart and soul to change people's minds. You can change your thinking and the world's thinking with these and other good books."— William Eastwood
What is the main problem, that if solved, would make your life and the world right?
---
The problems you are dealing with in your life, the injustices, as well as world problems such as Vladimir Putin's war in Ukraine, climate change, the rising cost of living, bullying, the difficulty in achieving your goals and dreams, would all be solved if the science of Albert Einstein's colleague, physicist David Bohm was understood
When in the course of history people come along that can help civilization, what usually happens is that those people are either ridiculed or persecuted. Interestingly, it is not usually ordinary people that challenge new ideas, it is those who have a vested interest in deceiving us to stay in power, big corporations who make money and control marketing, and even universities that teach the ideas being challenged. Many government institutions also tend to do the same.
In this country and in the whole world, we do have major changes taking place. While tens of millions have noticed, all those large institutions mentioned above are fighting it. They are giving out false information and using every trick in the book to keep this knowledge from you. They are not evil, they are either trying to save face, hold on to power, or they are doing it because they simply do not believe the information being provided is accurate (cognitive dissonance).
"I have created a new science with a heart and soul to change people's minds. You can change your thinking and the world's thinking with the ideas on this website."— William Eastwood
How do I change other people's minds and the world?
---
To change your thinking, other people's beliefs and the world's thinking requires an accurate scientific paradigm everyone can agree on. The right science holds the answer for peace, prosperity and harmony. The right science and a correct philosophy based on that science will bring you and others success. A scientific paradigm that is accurate will unite the world in a way that has never been done in recorded history. The right science will lead to a successful civilization and your own success.
In more specific terms, you change people's minds through example. By being successful you impress people. You can also change people's minds through inner channels. This can be done once you understand and are able to apply the right science and philosophy of practical application based on it. You can do that with the information given in our free articles or through our audio goal delivery system.
Our audio goal delivery system is a form of new consciousness science applied to change the paradigm one uses to a more effective way to live your life and achieve goals. It is a fast-track to success.
It is also what we need in a world of cults and fake news based on myths and superstitions. It is the way to unify the world and go to the next level personally and collectively.
"I have created grassroots institutions and movements to change people's minds. You can change your thinking and the world's thinking with these entities."— William Eastwood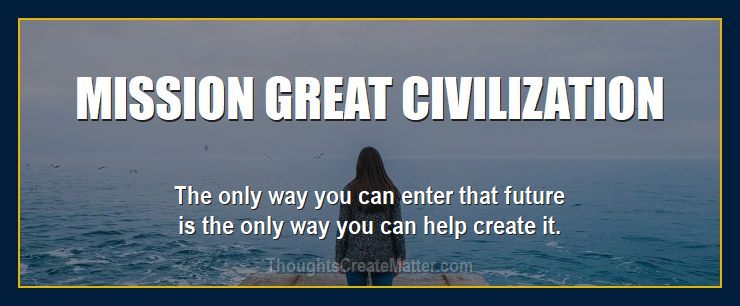 FREE

ARTICLES ON OUR 5 SITES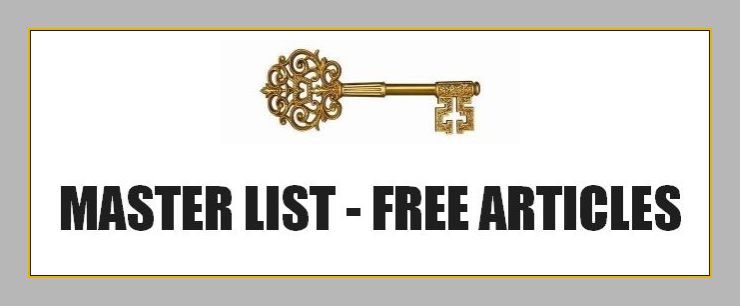 The need to focus on what is right (and to help people)
---
Dominant world beliefs are focused on threats and addressing them on a physical level. Our beliefs create our reality, and currently, the picture painted in the mind is of a hostile and unsafe world we must protect ourselves from.
The mistake of addressing problems on a physical level exclusively, is due to a misunderstanding and false premise. Albert Einstein's friend, David Bohm and his science suggest a more accurate perception of reality. The mind projects its beliefs, thoughts and emotions. Therefore, the idea that the problems in the world today are "outside of our control" is a basic misconception.
The news focuses on everything that is wrong in the world because that's what most people in the world today believe we must do in order to properly address and solve those problems. This assumption is faulty because of the false premise that problems  are "physical and outside of our control." By looking at the world situation through the lens of new science, we come to understand that the opposite is true. The source of the problems we face in the world today are within each individual. Problems are not "out there in the actions of many people," but in each of us and what we believe about "what is out there."
It is what we are thinking and focusing on that causes our problems and successes. This does not mean we cannot look at anything negative, it simply means that we must discover the truth about who we are. When we realize that we are a consciousness in a physical body — a consciousness that is good — then our actions and behavior will change. People who deeply believe that human nature is good will focus on what is good in themselves and others, and their behavior will be "good."
Believing someone is good draws that aspect of the person to the surface. Thinking people are bad and being a bully does the opposite, it draws out fears and the aspects of the person that are being ridiculed.
I do not completely ignore what is on the news. Instead, I watch the news in order to understand what people believe that is being reflected in events. Physical events are a feedback system that is meant to be used to identify the incorrect beliefs, thoughts and feeling causing our problems.
"I have posted over 500 blogs to change people's minds. You can change your thinking and the world's thinking with these articles."— William Eastwood
Because I never internalized materialism, from age seven on I have always believed people are good. I do not understand why the majority of people in the world today want to believe materialism, because materialism denies the basic intrinsic truth about how reality works. Materialism is a scientific paradigm that says that matter is the fundamental substance in the universe.
I have always recognized that events grow from within us according to what we believe, and are projected into events. Denying that fact robs us of our power to change our reality for the better, and it is a stance that cannot help our world situation. Even worse, believing that people are bad and focusing on examples of what is wrong with people, is only something that people who do not understand how events are created do. Through the lens of holographic reality, focusing on what is wrong is an insanely poor move. Doing so only creates more of everything we don't want. When we do that, we invite that reality into our own life and can manifest the disasters on the news in our own personal experience.
We must internalize the accurate premise — the new science worldview that recognizes that the reality around us is a holographic reflection of what is within our consciousness in terms of our deepest and strongest beliefs. With that understanding we must then internalize the conviction that we are good, and that all consciousness is good. We will then need to focus on what is good in people and collect evidence of that to present on the news as a more sane and constructive way to help people to create more of what is good in themselves. We must learn to internalize and focus on more positive beliefs, thoughts and emotions that bring us the results we are looking for, especially in regard to human nature and the people around us.
To believe that people want to stab you in the back will attract people who want to stab people in the back. To believe that people want to help you will attract people that want to help you into your life.
Because the mind projects its beliefs into events means that any other focus on perceived threats tends to draw feared events from within  the field of infinite probabilities and manifests them in the physical world. Our civilization's premise is that the human being is flawed and guilty. That premise draws only those event and theories that fit the main idea. Under this banner, what is positive tends to be ignored and/or its significance is disregarded.
The United States is an unusual experiment based on a system of laws that says we are innocent until proven guilty. Those laws are ideal. They break with tradition. However, the worldview of many Americans is actually the opposite and is shrouded in fear based on the deep conviction that humans are basically bad. Government resources are almost always used to search for what is wrong with people to punish and restrict them rather than search for what is right with people to reward, liberate and help them.
The American Constitution is meant to free people, not put them in prison.
Because we create from our own deepest beliefs, we must all take a journey within our consciousness to identify what beliefs we may hold that do not have any intrinsic basis in fact. We must realize that we are good, and then we must dissolve the negative false beliefs. Each time a person does that, the possibilities for humanity light up and expand.
When enough people have done that, we will have created a better world without borders.
The innermost core of all people — their consciousness — is good. In this seemingly isolated life, however, inaccurate beliefs can generate poor behavior that may seem to suggest that a particular person is evil or just a bad person.
Being cut off from inner reality — having a divided psyche — leads to a psychological condition that alone can lead to the destruction of our civilization. Materialism eventually leads to an unbalanced and overdeveloped ego-type consciousness.
When we correct these problems and focus on what is beautiful and good about people, we will transform our world for the better.
The only solution is for individuals to awaken to the truth and to use their power for good. This is the purpose of the altruistic movement.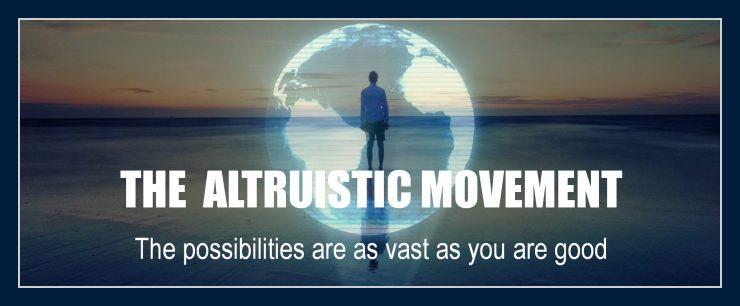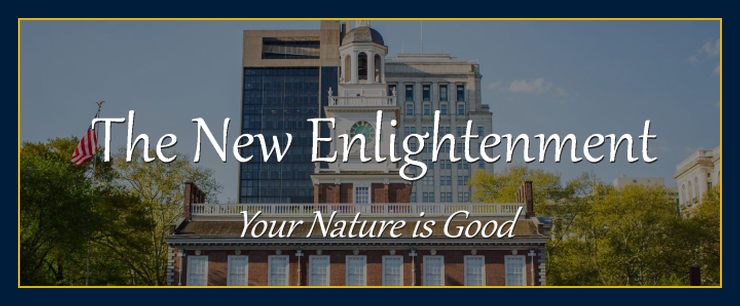 "I have posted political blogs to change people's minds. You can change your thinking and the world's thinking with these entities."— William Eastwood
The cause of chaos and division and people like Vladimir Putin
---
Because materialism does not recognize intuitive knowledge and an inner source reality, a war between intuition and reason has manifest worldwide. This denial on the part of the scientific establishment leads people to leave the paradigm of rational science in favor of cults that at least recognize inner reality and intuitive knowledge. It is the absence of the "wholeness and unity" characteristic of David Bohm's paradigm that is creating chaos and division in the world today.
People know there is a spirit world and inner reality, and because mainline science tends to deny it, increasing numbers of people have had it with science. Since science represents the rational intellect, the rational intellect is getting a bad rap. People are turning to ancient irrational religious fervor and buying into conspiracy theories because the rational facility is being unnecessarily shunted aside.
Intuition and intellect should always agree. Even more important is that we believe a scientific paradigm that accepts the basics about reality and how events are created from within an inner, primary source dimension. Bohm moves us in that direction, but we must not ignore the science.
The people who are harming others are a product of denial. These are people who have not recognized intuitive wisdom. They are not tapped into what we have labeled the feminine aspects of the psyche. These are people, that like scientists who believe only in materialism, lack the understanding that would develop compassion and enable them to make good choices. Without combining intuition and intellect we can be misled and conned.
"I have explained psychology to change people's minds. You can change your thinking and the world's thinking with these entities."— William Eastwood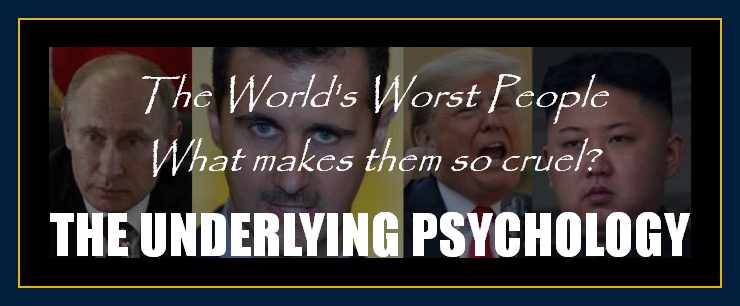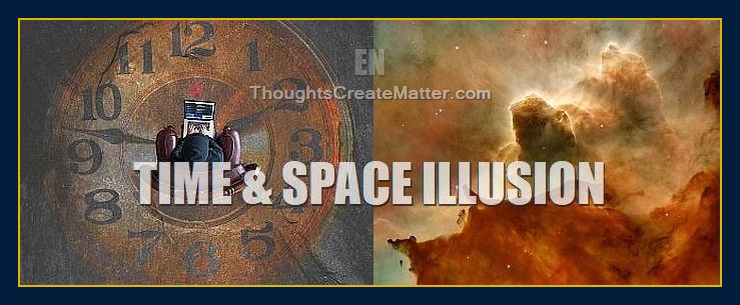 Reality is a projection.
Matter is a hologram.
Consciousness forms matter.
Scientific facts.
Proof your thoughts create reality and form matter.
Your mind creates
your reality.
Einstein.
Nobel Prize winners findings
Is there an easy answer to your problems and easy way to manifest your dreams?
---

Wouldn't it be nice if there was a kind of magical solution to all your problems? There is, and I am not pitching a religion or cult.
If you seek love, money, freedom, or something very vital and important, you can have what you want. This is a truly amazing way to create the best possible reality for yourself and others!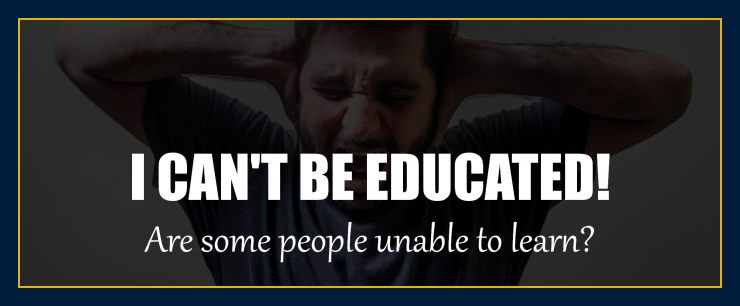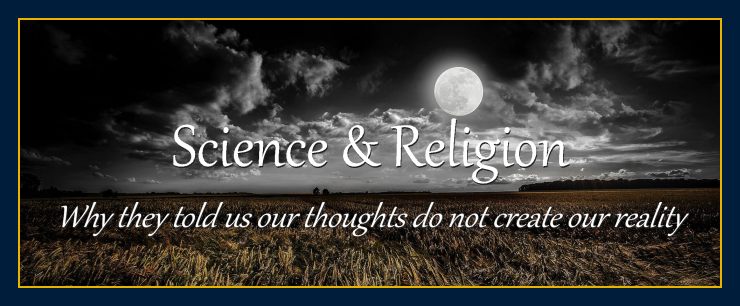 I did not have that problem because I never learned what other people learn in school. From age seven I was taught the holographic universe paradigm. At age twelve I decided to make my life an experiment. I became the guinea pig in this experiment. What I learned I have transferred to other.
As a civilization we are in transition. Science has advanced, which has led to findings in quantum mechanics that contradict much of what has always been assumed to be true about reality. Now we are being asked to throw out what we have always believed about the nature of reality to accept something much different. The process of transition is called paradigm-shift.
SOME OF OUR MANY ARTICLES & BOOKS
Holographic reality: Events are a projection of your mind. ThoughtsCreateMatter.com
A new science and philosophy of life. ThoughtsCreateMatter.com
Exactly how thoughts create reality. MindFormsMatter.com
The world is your creation; you can have anything you want.  MindOverMatterPower.com
Secret Wisdom Books by William Eastwood. Lulu.com

How Do I Change My Thinking, Other People's Minds & the World? The RIGHT Science
---
Copyright © 2022, 2023, By: William Eastwood.
Primary article concludes here.
How Do I Change My Thinking, Other People's Minds & the World?
---
"I have worked 14 hour days to change people's minds. You can change your thinking and the world's thinking with my work."— William Eastwood
---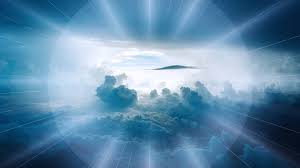 Categories: How do I change my thinking? How do I change other people's minds and the world? How do I convince people of the truth? The right science. How to use affirmations to change my thinking. How to unite the world with science. How do I change my thoughts and beliefs? How do I change my emotions? How do I reprogram my mind? Click on our site to learn more.