---

How Do I Apply Metaphysical Principles? How to Use Metaphysics Techniques
Metaphysics to Transform Your Reality

Click Image for EN founder's video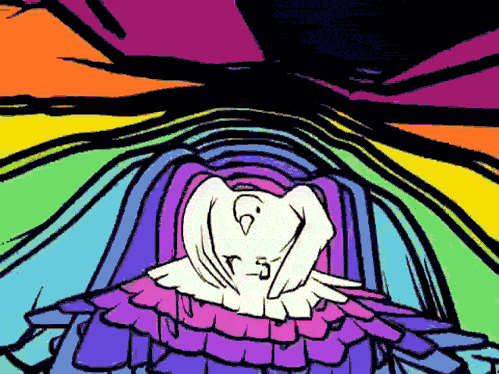 Click above
CONSCIOUSNESS IS A STATE OF MATTER: MIT
How do I apply metaphysical principles?
First and foremost, apply the principles with confidence, faith and patience. When a person first hears the good news that their thoughts create their reality they may be overjoyed. Their reaction may be a kind of euphoric expectation of having all their problems solved and dreams manifest just as soon as they can start to imagine it.
It could happen that way, but not always, and it is critically important that you do not lose faith in yourself or these principles if you have had any degree of backsliding.
Click above to learn more.
"EVERYTHING WE ARE EXPECTED TO BELIEVE & WERE TAUGHT IN SCHOOL IS WRONG!
"Consciousness creates reality and thoughts form matter! If you want to be powerful you have to go by the facts about reality and that means discovering the truth! Otherwise you are as blind as a bat and ineffective as a sloth!
As we live our lives things often just get worse despite all our best efforts! Why is this? It is because the basic way we use our mind is all wrong! It is wrong because it is based on old science that is also all wrong!
"Events are energy." (David Bohm, Albert Einstein's friend, explains how our five senses project our reality.) When we try to solve problems and achieve goals we do not take this basic fact into account.
Because everything in life begins with the mind, we rarely get what we want out of life because of this backward use of our mind and thought process.
As if this is not enough, we are excessive in our physical actions, perhaps working two jobs. We become exhausted and lack the energy and time we need to create what we want in life!
You must instead deny your problems the energy of your attention that keeps them going. Do not think you are incompetent, but affirm you are using your mind correctly.
.
Then work with affirmations and follow the guidance on this site (click below). You will then learn and develop further.
— William Eastwood
.
Click on the spinning globe at the top of any page to go to the day's affirmation page.
Click above to learn more
Enthusiasm is fantastic and will help you a great deal, but often we have a belief system to contend with and that's where the real work is done. Efficient and constructive beliefs will automatically generate positive thoughts and feelings. These thoughts and feelings will then help reinforce the beliefs that manifest as your reality.
Immediately stop negative thoughts in their tracks, and substitute them with something that is highly inspirational to you. If that doesn't work you can change the causal belief and that will bring you relief.
By remaining positive in this way you will begin to manifest more positive events in your life.
If at any time you feel stuck or depressed, trace the feeling back to the belief that's generating the feeling and then change the belief and drop the negativity. But don't necessarily try to stop all negative thinking and emotions. Keep them under control but don't overdo it.
Always trust yourself, your thinking and your emotions. You have emotions for a reason. If you let emotions flow they will lead you to the answers you need. But, it is imperative that you don't maintain a bad attitude and dwell on negative beliefs, thoughts and emotions.
Negative thinking and emotions will manifest. Change the beliefs behind to thoughts and emotions and then change the thoughts and emotions.
You will become a successful creator of all your dreams, but managing your beliefs, thoughts and emotions  is ongoing. For two primary reasons, success with these principles may require more effort than most people initially assume. I don't want you to get upset or lose faith in the principles if you don't have immediate, full-blown success. And if you have had limited success applying these principles don't despair. You can succeed, you are succeeding, and you will succeed.
Just the intent to get it right will give you energy from inner levels that will create an impetus that will help you.
It's all so easy!
Assumptions are belief. Anything you assume to be true you tend to create physically.
If you want to change your life, just change what you are telling yourself is true in your head. A situation can have any outcome. The outcome is set by you. If you tell yourself in your head, this is going to work out, or, the result will be positive, then that is what you tend to create. This is why affirmations are so valuable.
Begin to change your life by applying affirmations on a daily basis. If possible, learn to think in affirmations.
Manifesting anything you want in life is easy when you know how. Begin to create your dreams now!
Potential Sources of Difficulty Applying Metaphysical Principles
History of success. Do you have a track record of success to support positive beliefs and visualization?
Your core beliefs. Do you have a history of negative thoughts pertaining to yourself, life and/or your ability to achieve things? If so, there are likely strong beliefs involved.
Application of metaphysical principles can work quickly and effectively for someone that is already achieving some level of success. If you have a history of successes or are on the verge of success, a few positive applications like vivid visualization and affirmations can tip the scales in your favor, resulting in full-blown immediate success. But with little or no history of success there is usually internal work to do.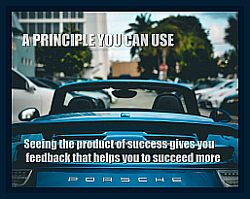 If you affirm new beliefs such as "I have plenty of money," progress is usually slow in the beginning. As you get little signs of improvement focus on those improvements. As you do they increase. Eventually you get a snow-balling effect and the developments will be amazing.
Think long-term..
Build positive beliefs and trust while you focus on every little positive development..
People who are attracted to this material or are searching for answers could have extensive and deep-seated belief systems that hold them back. These beliefs generate patterns of thought and emotion. Creating positive thoughts and emotions without changing the beliefs may work, but usually doesn't. After applying positive affirmations or visualization they sometimes revert back to these patterns like an extended spring snapping back into place.
This is like a person breaking a diet and feasting on their favorite food. The internal ballast of belief rises to the helm. This is like Cinderella returning to her old self at midnight after the ball.
The old set of beliefs about herself and her role in life is still dictating thinking and life patterns. Applying positive thinking to a mind containing contrary beliefs can be like pouring water on oil. The established beliefs of the mind may prevail over a limited number of positive thoughts. A little time may be needed before you see your new positive thinking having a powerful effect.
The solution to the world's problems.  Your thoughts create your reality.


---
Metaphysical Philosophy.
Metaphysical Techniques.
Manifesting Education.
Learn How to
Materialize Money.
Manifest What
You Want In Life
Click above
The Secrets of the Universe Unveiled
Your Emotions Are Powerful
The universe is an emotional manifestation of energy. The field of quantum stuff that forms the chair you are sitting on is a field of consciousness.
Science has traditionally frowned on emotion as being the opposite of logic and measured reason. For this reason, the idea of the universe being emotional energy is just about as far as one can get from accepted theories.
Yet the universe is an emotional body of energy. Your emotional states will therefore have a very significant effect on the day's events. This holds true even if you have long-standing problems. Even if you have disadvantageous beliefs and a lot of work to do, your emotions can provide instant relief from ongoing problems.
You may find hat working directly on emotions, therefore, may work to get better results than affirmations, visualization an belief work. Working on basic emotions is the most powerful approach for getting the kind of fast and noticeable results you want.
It is hard for anyone to tell you what to do here. You have to try it and see what works best for you. Try everything, and do not do anything half-heartedly.
Pervading Emotional States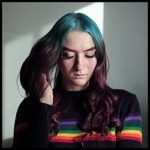 The characteristics of consciousness are precise, following definite laws and principles. Your emotions and how you feel are what manifests first in your life.
Your beliefs generate your emotions, but poor emotional states or bad attitudes can be a simple result of never having figured out how important and easy it is to control mind-sets (attitudes). If you are not feeling great most of the time you develop emotional patterns, and these become set over time. Breaking out of negative mind-sets and moods is learned. You just have to do it. I can give you a million dollars and you can feel great for a day and then go right back to poor moods. It's just the nature of life that you have to pick your mood and insist on it. You have to make sure you stay positive.
Being positive can be difficult initially, but like any habit, once established it becomes much easier to maintain. Yet, you will always be challenged to remain positive. Your ability to focus attention in the most advantageous direction is a measure of personal strength and the most basic factor determining success or failure.
You can torment yourself with negative emotions or you can choose to feel love and honor. You are free to feel any emotion you want in life. Pick the best — always.
YOU ARE FREE TO EXPERIENCE ANY EMOTION YOU WANT IN LIFE
ALWAYS CHOOSE THE BEST

New Institution Can Heal Society
THINGS HAPPEN FOR A REASON & YOU HAVE PROTECTION 
Nothing happens by chance, it's all for your highest good
Nothing is happenstance. You must trust that events happen for a reason, and that the reason is good.
The universe is inclined to positive developments, and everything happens for a reason. If that were not the case, civilization would have destroyed itself long ago. When this is uppermost in your mind, events work to your favor and you escape the threats others routinely experience in the course of events. You remain safe and unharmed, because you know you live in a good universe that looks out for you.
Things happen for a reason and you are protected.
.
Einstein said that believing in a friendly rather than hostile universe insures success. He also said that developing character is more important than striving for success.
I would add that when you want what is good for yourself and others you are far more apt to succeed than when you try to dictate what life delivers.
When you want what is best for the betterment of yourself and others you get it because your conscious intent is the same as your inner intent.  You are in harmony with the universe and the way it works. The inner self (and universe) create what is best for you and others. Even events that seem negative usually serve you in the long-run.
Competition is not the way to get ahead, cooperation is. Your philosophical beliefs are extremely relevant in determining your ability to succeed and be happy in life.
A Bad Day
You will notice your mood early in the morning, and when you are having a bad day nothing may seem to go right. The fact that nothing is going well is due to your pervading emotion. While it is true that you are affected by a belief that is generating your despair or negative emotion, it is primarily the emotion itself that immediately manifests the characteristics of a bad day.
At different times of the week and on any given day you believe different things. Moods or what is happening can change your alliances (with people and probabilities) and reality. This is to be expected.
Inspiration & High Emotions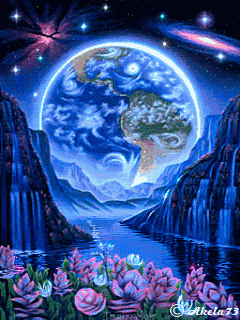 Concentrate on those times when you are in the right inspired mind-set. Positive is one thing, but high and inspired is another. Inspired states are transformative. They will turn everything around like magic, and so this is what you should be choosing.
What you focus on increases. Pay attention to the times when things are going well, and you will increase these periods. Eventually you will forget the old pattern. This is when Cinderella marries the prince. The old life is finally gone.

Click on the rotating earth at the top of every page for your daily affirmations.
Wisdom, Faith & Confidence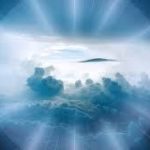 A strong trust in yourself and life creates good character and happiness. Without a basic trust in your life and reality, your efforts to procure real change may have a weak foundation.
Confidence comes from a track record of success that results from trust of self and life. This trust may be largely trust of the inner self. Some people always know how to rely on the inner self and these are strong people as a result. Faith is the means to manifest anything. When you think 'it will all work out,' you are using faith and co-creation with your inner self.
Anything is possible when you have a lot of confidence and faith.
Faith placed in your deceased grandmother or an Indian spirit can suffice, but faith in your inner self is more logical and accurate. Faith in the inner self or soul as a portion of who you are is the most positive and accurate placements of faith.
If you give God credit for everything good, what happens when things are not going so well? Usually you think you have done something wrong.
The solution to the world's problems.  Your thoughts create your reality.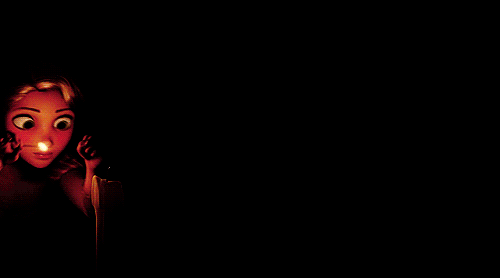 You Control Everything
Do not think your inner self is dictating everything. This will take your power away. It is actually the conscious self that is in control and determining direction and success in life.
You create your success and failures alike by the directions you give to your inner self. Those directions are in the form of beliefs, thoughts and emotions, and where you focus your attention. Where you are focused primarily and what you are thinking about and feeling all day is the primary determinant. What you are focusing on is what you are telling your inner self to create more of. You are also directing energy which activates internal processes that work like gravity in a neutral manner to create more of the same.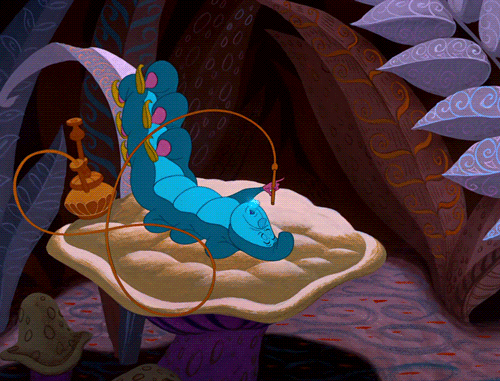 Faith Is Critical in Effective Manifesting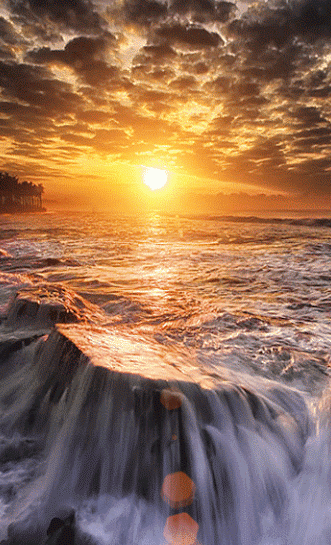 Unless you already have some good beliefs and faith, changing overall life patterns will usually require understanding and effort to change. Reeducation and repetition of all the principles of manifesting is in order.
When you reach an understanding that you create your reality by what you think, your first concern in life is learning control of your imagination, attitude, focus, thoughts and emotions. Secondly, you need to learn faith. Faith is what allows the inner self to create desired events.
Faith is operating in the background of people who are successful. I am not talking about faith in God, although that may be what it is. Having faith in yourself, the universe and its willingness to deliver what you want is a very philosophical thing. Think about your level of faith and what it would take to improve on it.
---
"If you want your children to be intelligent, read them fairy tales. If you want them to be more intelligent, read them more fairy tales."
— Albert Einstein
---
Live Happily Ever After
If a change in your thinking patterns is accompanied by trust in the inner and outer self, your day-to-day experience then begins to change for the better in such a way that you get what you originally desired. The nature of your entire life then changes dramatically.
Not only are you visited by good fortune, but everything you touch turns to gold. Life becomes a deeply rewarding and mysterious adventure.
Anything you want in life is possible.
Creating what you want in life a lot easier than you may think.

Click on the rotating earth at the top of every page for your daily affirmations.
PROSPERITY VIDEO & DROPBOX LIBRARY 

EN: Helping you to create the life you want!


View free prosperity video now!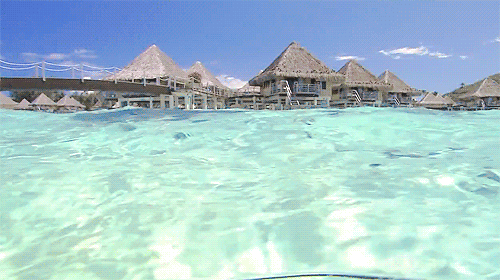 THE NEW PARADIGM The Amazing Facts


Helping you to create the life you want!
Your own personal  METAPHYSICAL LIBRARY!
.

The drop-down boxes & buttons lead you to profound & amazing metaphysical insights. The Solution to Problems. Manifest Unlimited Money..
---
Click on the drop-down boxes to find the information you need.
Click above
Click above
Get POWERFUL Guidance & Affirmations Daily!
Create your own reality 
Click above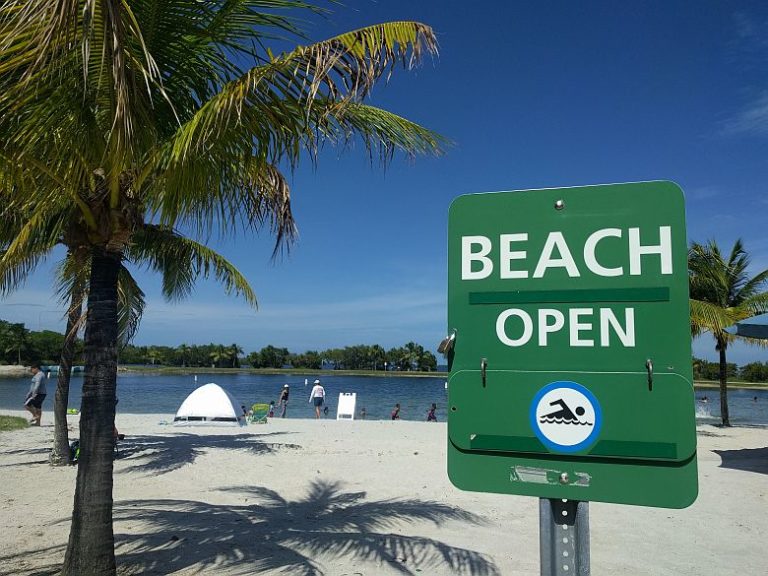 Click above

Make Lots of Money 
Click above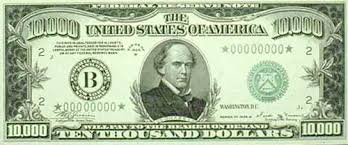 Think Positive
Click above

The First Key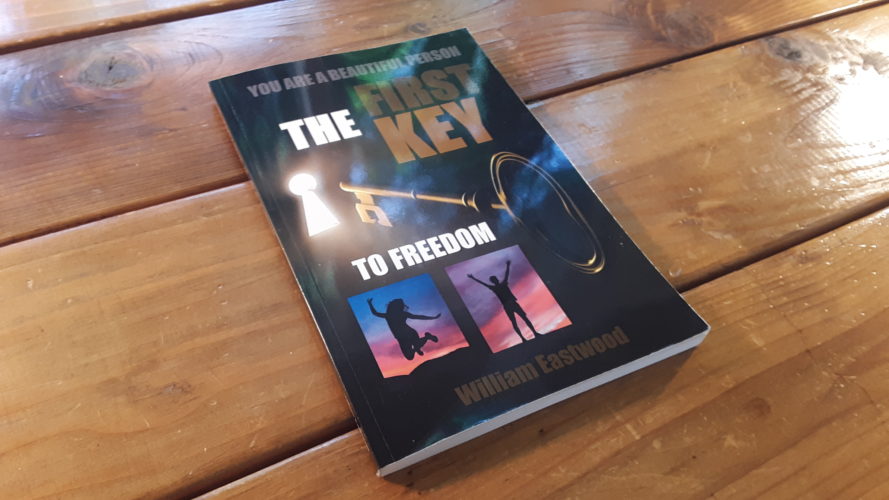 The perfect gift that keeps on giving! 

Show them you care by sending a book rather than a card! 

From $3.99!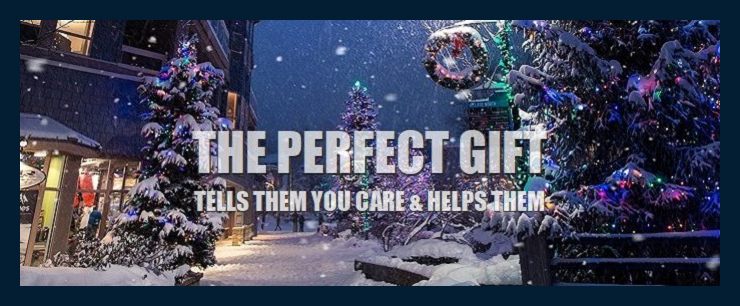 Click above
The conscious mind directs unconscious activity that results in the actualization of our beliefs, thoughts and emotions.
Thoughts are energy which continues to exist. Thoughts combine with similar thoughts on inner levels. These turn into probable events which contain the impetus and pattern necessary to evolve into the complexity of matter.
Once sufficient intensity is achieved and certain requirements met, selected probable events manifest as ordinary events.
The balance of your thoughts, intentions, expectations, and those areas where you are focused or deeply emotionally involved will materialize as dominant areas of experience.
Take back you birthright
It may take determination and resolve to change your position, circumstances and personal experience, but negative thoughts and moods will hold you back.
It is necessary to take back control of your mind and life from the internal judge and victim. The voices that tell you what is possible or not possible that come from within you are like little personalities with their own opinions. These are the voices of beliefs you hold.
These beliefs that exist in your subconscious were often created when you were very young. You internalize the beliefs and values of your parents and the entire civilization.
Contemporary worldviews are based on myth. To be free to create what you want you must dispense with those particular myths that you internalized as a youth. Doing so will allow you to create everything you want in life effortlessly.
You are in control of your life. The conscious mind controls what enters and grows in the subconscious. You must gain awareness of what you are telling yourself is or is not true in your head. Then you must learn to project what you want in belief, thought, imagination, expectation, affirmation and emotion.
Some aspects of manifestation are automatic following laws of physics, and some aspects are directed. At a deep inner level you initiate, project and control what happens to you like a producer, transforming energy into objects and events.
To fully take advantage of the principles of conscious creation it is advisable to adopt a new baseline in the manner in which you relate to reality. To make the metaphysics work as it was meant to we need to  automatically think in terms of attracting probabilities in simultaneous time.
Before I learned to influence reality effectively with my thoughts,  I had to do battle with the beliefs I had inherited early in life. The inner judge (parasite) within me was sabotaging everything I set out to accomplish. Click below or get "The Solution..." to learn more.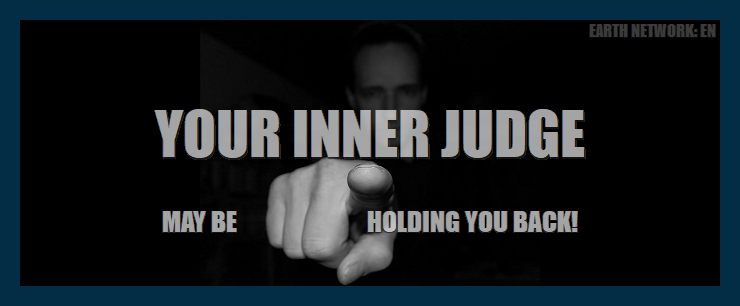 You must first be aware of a problem before you can solve it.
Anything is possible. Create your dreams. Start today.

THE SECRETS OF THE UNIVERSE UNVEILED: A sample of chapter one of the EN course.

Primary article concludes here.
FOUR SITES
ONE HIGHLY ADVANCED PHILOSOPHY
Click below for more complete list of articles.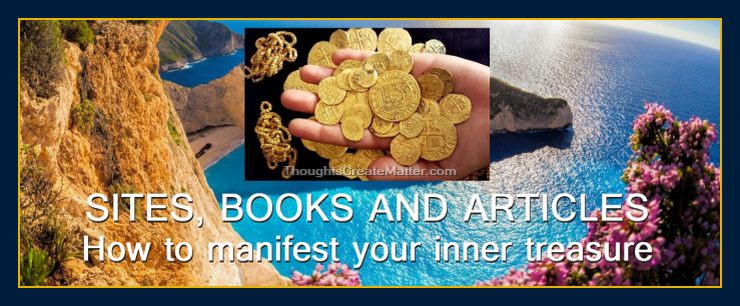 Click below to navigate to ThoughtsCreateMatter.com home page.
How Do I Apply Metaphysical Principles? How to Use Metaphysics Techniques
Copyright © 2019, By: William Eastwood
6" by 9" paperback
ENDORSEMENT
"In editing 'The Solution…', my perspective as a scientist with doctorates in theology is that 'The Solution…' bridges science, metaphysics and true religion.
We can literally change the course of civilization by lifting the race to a higher path through implementing the solution.
- Mario Fusco TP.D, RS.D, BSc.
DREAMS DO COME TRUE
From the upper echelons of the scientific establishment comes a completely new definition of reality and the human being. The most advanced physics in the world suggests that accumulated knowledge in all fields is based on a false premise.
If so, all curriculum from grade school to university will need to be entirely overhauled. The end result will be a complete and total reversal of focus that will bring about a new human with entirely new and radical ways of achieving goals and solving problems. But we cannot do that while the pestilence prevents us and civilization from entering the promised land.
Learn how to become powerful and unstoppable by having the right knowledge. We unknowingly wield immense power. We must recognize the fantastic power we possess and learn to use it constructively.
Here and now we have the power to work magic of such proportions we have never fathomed. Yet unseized, such power waits for us to claim it. It is of no use until we awaken to it.
It is all here, in the solution.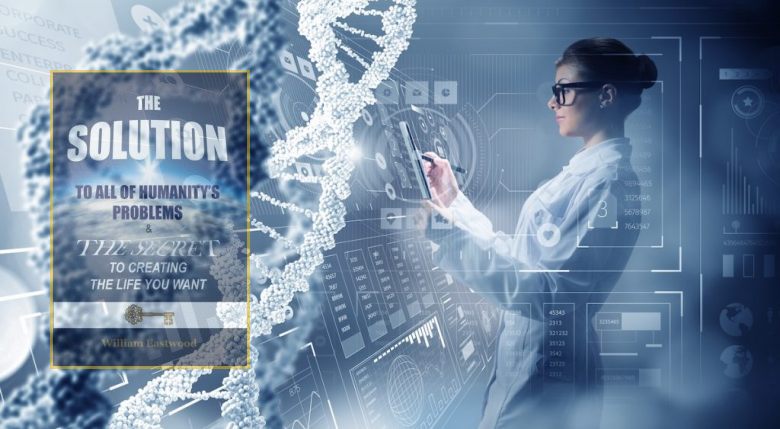 This remarkable new way of looking at the universe is supported by two more of the world's  most  eminent thinkers ― Stanford neurophysiologist Karl Pribram, & University of London physicist David Bohm, a former protege of Einstein's.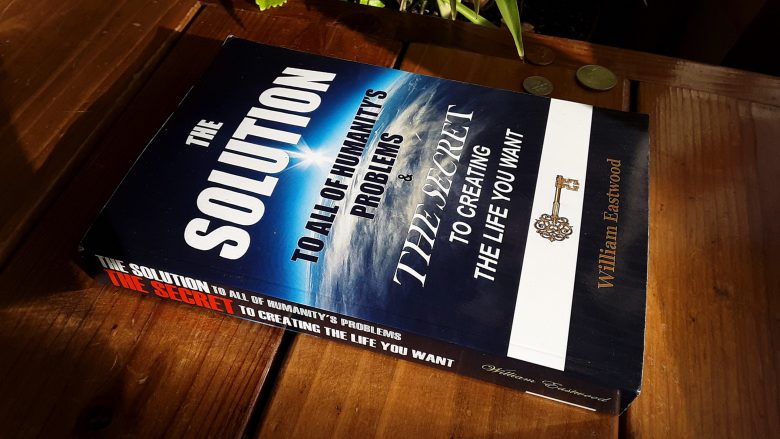 The author attributes his success to the application of these principles. He has achieved at the highest levels of success due precisely to these principles. They do work. They are tried & tested.
Acquire the knowledge necessary to create anything you want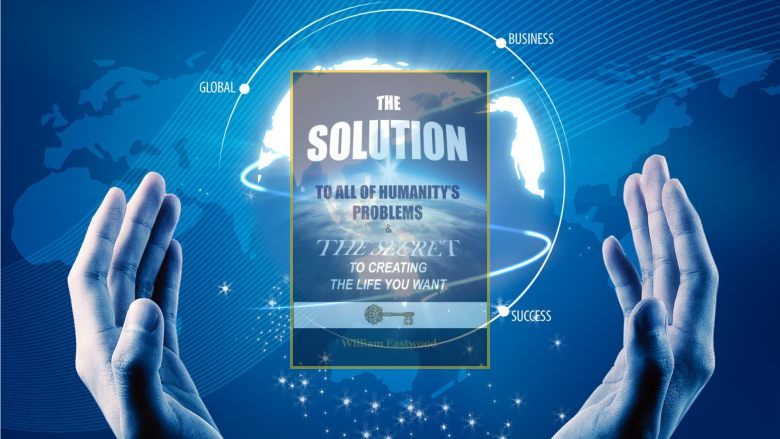 Websites based on this book.

RESEARCHING CONSCIOUSNESS SINCE 1975

Achieve all your ambitions with POWERFUL EN books
EARTH NETWORK BOOKS By William Eastwood

Anything is possible. Create your dreams. Start today.

KNOW WHO YOU ARE:  We need to wake-up within the dream, and enter our true life.

Anything is possible. Create your dreams. Start today.

THE SECRETS OF THE UNIVERSE UNVEILED: A sample of chapter one of the EN course.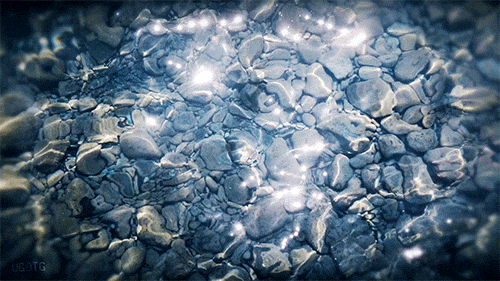 Click on the rotating earth at the top of every page for your daily affirmations.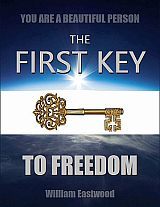 ePub: (eBook)
Waste no time with this powerful guide. Get the single-most important key to liberate yourself from all limitations. Imagine a life in which you can do anything you want because you are no longer hindered in any way whatsoever.
Enables you to succeed in all areas and in all ways.

With a magic genie inside you, anything is possible.
Based on the scientific paradigm given by David Bohm, colleague of Albert Einstein. An incredibly simple, enjoyable and easy way to use the infinite creative event-forming ability within you.
Powerful metaphysical principles and advanced autonomous philosophy to overcome restrictions and limitations. Open to any page, read a few lines & that's all you need to do to transform your day and life.
Based on credible science. It is tested and it works.
You create your reality. When we make life difficult we miss the whole point.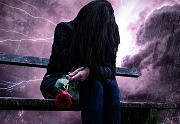 This is a very affordable book and great gift to help someone get out of a difficult life situation.
Mind Forms Matter Links
Extended articles of merit

Recommended site: Thoughts create matter

---
Categories: How Do I Apply Metaphysical Principles? Does Application of Metaphysics Techniques Work? The universe operates by cooperation rather than competition. Click on our sites and books to learn more.
How Do I Apply Metaphysical Principles? How to Use Metaphysics Techniques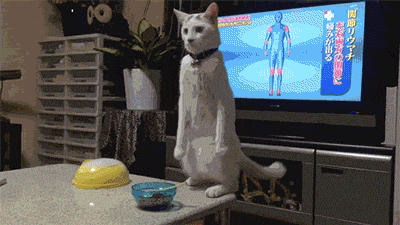 When you reach an understanding that you create your reality by what you think, your first concern in life is learning control of your imagination, attitude, focus, thoughts and emotions. Secondly, you need to learn faith. Faith is what allows the inner self to create desired events.
The concepts conveyed in this website are within these books.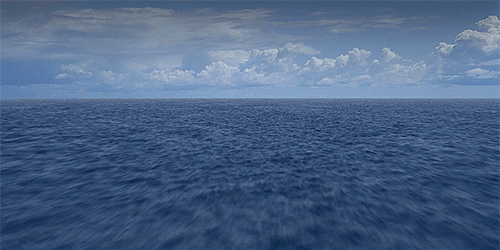 www.MindFormsMatter.com