---

Are There People that Can't Be Educated? Why Are Some People Stuck & Unable to Learn?
---
Are there people that can't be educated?
Why are some people stuck and unable to learn?
I will answer this question now.
The 97% will grow old and die. Hopefully, they will be replaced by those who are willing to ask questions and thus able to learn. The entire world is being introduced to these ideas through the internet at a pace of global education never before seen. The majority cannot learn, but younger people often can and are online reading.
The problem is not a lack of new ideas or good science, it is the seemingly impossible task of untangling the beliefs of 8 billion people. Our civilization manifested everything it has. All behavior and all theories in science are a product of the very strong and enduring beliefs of hundreds of generations of those who have largely lived in a mythical reality projected by faulty beliefs.
Scientific American: Do our questions create our reality?
Negative messages
---
When humans hear the same message from more than one source repeated over and over again, at some point they begin believing it. We must point out to the whole world that this is what is happening with the entire world's belief in the paradigm of materialism and associated limiting and often toxic ideas that are leading to all the problems and division we see on the news today.
Authoritarianism is a product of American beliefs. Jim Jones who orchestrated the Jonestown murder-suicide believed in the sinfulness of the world. The People's Temple was an attempt to withdraw from what was perceived to be a hostile and evil world. On his tours, former U.S. President Donald J. Trump pitches an identical message, the dynamics of which are the same.
Bohm, Einstein and Eastwood together, give us a paradigm that explains why.
"The Solution..." is simple.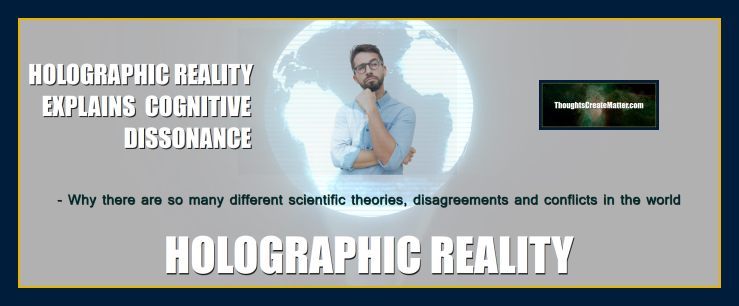 How to we change a person's mind?
---
Asking a person "what would be required in terms of evidence to sway your opinion?" is the best way to open their mind to new ideas. This puts them in control of their beliefs and may therefore disarm them. Being in control will make them feel safer and will likely lower their defenses. If they respond by saying "nothing will change my mind," then ask them if they had grown up in a different family that believed differently, could that have led to a situation where they would have believed differently? If they grew up in a Christian family and are anti-abortion, for example, pondering having grown up in a nonreligious household could have led to a different set of values. Pondering their believing differently is what you wanted them to do in the first place. The mission is accomplished!
Children adopt their parent's beliefs and mimic what they see, eventually considering it to be normal and correct. When a whole society does this the mainstream worldview is fixed and closed. This is the situation we are in as a civilization. Authoritarianism is widespread for a reason.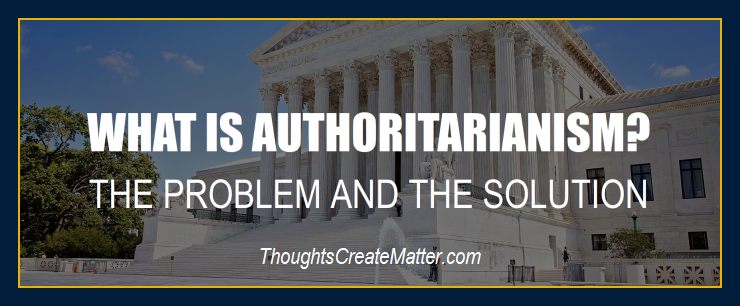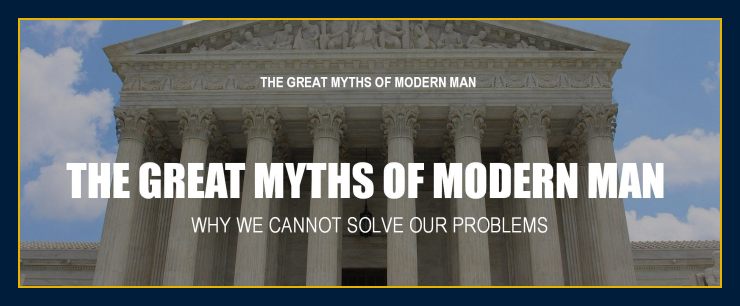 Are there people that can't be educated?
---
Anyone can be educated if they are willing to learn. But about 80% do not want to be exposed to anything that could be a scam or someone trying to change their beliefs to get their money.
About 80% are actively resistant to any ideas that could help them become better people and more understanding, although they don't think of it that way at all. About 17% of those people will interpret what they do look at through the lens of what they already believe.
Here's how it works:
We make sense of reality by drawing on our experiences. Until someone tells us what a house is, we don't know when we are even in one. When we do know, we know according to the interactions we personally had with a house in our memory or pictures and descriptions of what a house is.
A worldview is more abstract than a house, and there is a motive to make it fit our initial assessments formed at about age thirteen. Before that time, we believe what our parent's convey to us. When we form our own worldview, we may or may not stray from our parent's views, but it is now our belief system and it is very important that we are "right."
Here's why:
Most people identify with their intellect. If their intellect is wrong, they are. Therefore, life becomes a challenge of proving they are never wrong, and they become stuck — permanently wrong. This is only true if their early conceptions and subsidiary beliefs were wrong from the start — if they were given a false worldview from the parents and/or society.
"The refusal to learn even that which could bring an immediate stop to our suffering and pain has to do with how we adopt subsidiary beliefs that support our core beliefs as we live our life. Subsidiary beliefs are like spokes in an old-fashioned wagon wheel. The spokes feed and support the hub or premise of our worldview. Our main and subsidiary beliefs manifest as experiences that seem to prove the premise.
The totality of our resulting experiences taken together confirm that we are right, hence affirming our intellect, which is what we think we are. After all, the intellect according to Darwinism is the pinnacle of evolution.
The picture held by the mind grows like a vine, gathering evidence to support it and experiences confirming our perceived correctness as we live our life. What we believe becomes our reality. This is how we create our reality, individually and collectively.
Going against what develops can be difficult, and a mere 3% can do it. As society continues down the road of a false materialism, that 3% continues to shrink, and this is a very serious problem.
When a society sees the violent result of radicalism it wants to limit exposure to new ideas for reasons of self-preservation. When an individual is tricked by a scam, they may no longer want to believe what someone is saying can help them. They may not click on anything they see as a potential scam, and they look at the source of any information before allowing entry.
When an entire society is based on a mythical paradigm, the insistence on author credentials kills any chance of escape from the illusion because credentials and degrees are based on scripting in the prevailing worldview. And as if that is not enough, less and less people even have the time to read or ponder the meaning of life.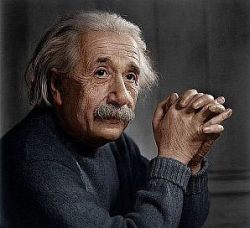 "The only thing that interferes with my learning is my education."
― Albert Einstein
Most people think of Einstein as a great mind, but Einstein's genius was not derived from his brilliant intellect.
"I didn't arrive at my understanding of the fundamental laws of the universe through my rational mind."
—Albert Einstein
 Einstein also tells us that scientists make poor philosophers.
"The man of science is a poor philosopher."
—Albert Einstein
As far as we know, neither Einstein or Bohm worked with a professor from one of the world's top ten universities at age 13, but Eastwood did. Eastwood is relatively unknown because he is an outsider who lived his life in line with a scientific paradigm that is only now beginning to be understood by the world's top physicists.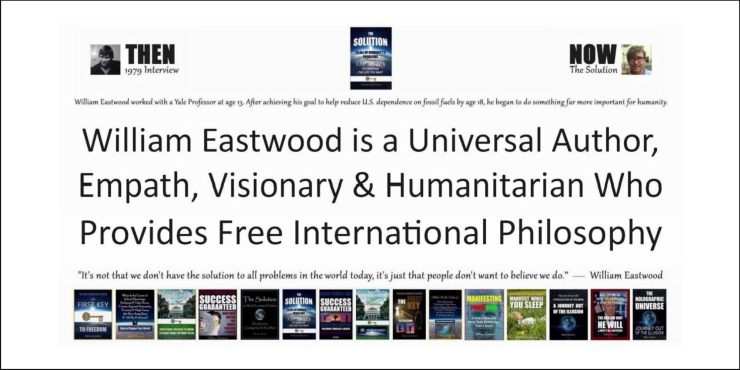 "Our civilization must be based on a single scientific paradigm everyone can agree on in order to heal division and function properly.
"But it has to be the right science"
— William Eastwood
The right science
A good science
---
This is a good science that empowers the individual. It can bring us a future of unimaginable beauty. There are possibilities for the human race beyond our current world problems. We need to be aware of what we are aiming for. We must hold the goal in steady focus in order to prevail.
The problems we face in the world today are symptoms. If we do not solve the underlying problem and change the world's thinking, additional corrupt players in politics, climate change and existential problems will continue to besiege us.
The science we are following — materialism / physicalism — is NOT working. Bohm's science will solve the world's problems.
Why wasn't this science more widely accepted into the mainstream?
---
William Eastwood is a political oracle, music prodigy, self-made international philosopher, researcher and new scientist, an empath, visionary and founder of the altruistic movement, a civil rights, scientific, environmental and political activist, and an author of 20 books designed to lead humanity into a new era and to help individuals live their dreams and realize their full potential.
William Eastwood is an activist helping to end global conflicts, working to stop war, address political issues, and educating to bring about a world without borders.
Both Einstein and Bohm give hints of the worldview that moved William Eastwood from age seven to present. Eastwood is learned in a superior type of intelligence that can be developed by anyone. Intuitive intelligence is far superior to intellectual intelligence, although both are necessary to give us a balanced and accurate picture of reality, which is why we say BOHM – EINSTEIN – EASTWOOD. Einstein's and Bohm's intellectual intelligence compliment Eastwood's views on reality and methods to solve problems and achieve goals, public and private.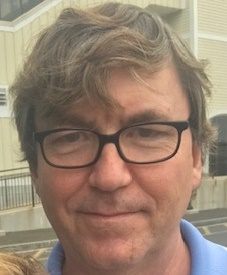 "The new paradigm explains why the new paradigm cannot be accepted; thus we have a paradox. Until acceptance occurs, acceptance cannot occur."
— William Eastwood, author of "Holographic Universe — Journey Out of the Illusion".
Increasingly people are locked out of learning that which would save them.
Many Americans are defensive non-learners. Those who are educated have the highest resistance to concepts that would change what they are already convinced are hard-core facts. Their answer is that they see no reason to look at information that contradicts what they already know (believe) to be true. Why waste my time? they think.
The most stuck non-learning segment of the population are mostly middle age, from 40 to 60 years old. The most open-minded segment of the population are young children or elderly.
And what if reality reflected what we all believed, by design?
Because we live in an information saturated world, most of us have closed our minds to that which could help us see that we have been in a grand illusion. You cannot blame someone for not wanting to listen to another insurance advertisement. However, closing oneself off to the degree that most of us have done may be perilous. While it is true that we are bombarded with false information and advertisers seeking to manipulate us, becoming proactively defensive can have negative consequences.
Most people in the world today will not seek to understand anything but that which validates what they already believe. Even ideas that are slightly different from what they have accepted are sometimes closed out. If something has already been decided, why revisit the question?
That's a big problem if you want to learn. It's an issue if you want to stop suffering or avail yourself of whatever is bothering you.
The mind collects information to support its beliefs, and over the years we reject ideas that threaten our beliefs. This applies for those who are highly educated because of the the degree of certainty that exists in their mind. If they know they are right and others wrong, there is no need to waste their time.
This seems all well and good, but what if something we all have learned to be true is discovered not to be true at all? What if scientists discover that what previous scientists believe is a false paradigm? What if our reality was a projection of the mind? What if physical things were actually a consciousness mirage? What if something else that what we were taught was going on?
That is actually a problem. Not entirely science or religion, the paradigm of "consciousness-is-all-that-exists" is experiencing this kind of dilemma, even though it was first promoted by David Bohm, a colleague of Einstein's
How do we know what is true and what isn't?
The science at universities like MIT is being discovered.
NOVA CPTV: Matter is a State of Consciousness
Even NOVA and PBS recognize the beginnings of a new science.
According to Albert Einstein's colleague David Bohm, the mind projects the events we then perceive.
Had Einstein been successful defending Bohm, this scientific paradigm may have replaced materialism as our world's accepted science.
A good science
---
This is a good science that empowers the individual. There are possibilities for the human race beyond our current world problems.
We need to develop independent thinking skills in a world that is increasingly falling prey to disinformation.
The source of false information may come from a cult or accepted mainstream thinking. Independent thinking requires we are not source bias.
Secret wisdom
---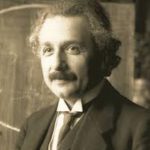 "The most important decision we make is whether we believe we live in a friendly or hostile universe.
"The most important question a person can ask is, 'Is the Universe a friendly place?'"
― Albert Einstein
The cause of division and failure:
"If you do not act on your ideals in small practical ways, and if you distrust yourself, you will project that discontent out onto the world. With little or no tolerance, you will attack those you blame because all you see is duplicity.
The path to a successful civilization and self:
"But if you think the universe is friendly and you act on your ideals in what may be small and ordinary steps initially, you are likely to succeed and live a good life. You will serve as an example to others, and in general, everything will work in your life."
— William Eastwood.
The solution to world problems:
The means to achieve your goals:
A philosophy that works LIKE MAGIC!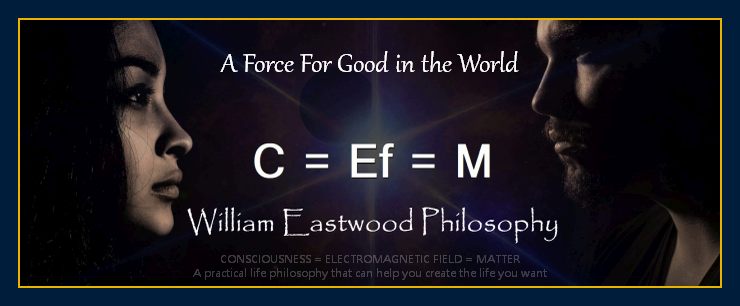 No, everyone can learn because everyone has free will. But that doesn't mean that a particular individual is able to learn while they hold certain beliefs. In those terms, there are many people that can't be educated.
Those who interpret reality and their place in that reality in a rigid manner, usually do so through the lens of materialistic science, religion or a combination of the two. But any issue that divides people because of polarized worldviews is partially a result of the blindness resulting from the idea of a world of physical facts that are seen as being primary (materialism).
"Each person reads and experiences reality according to what they believe exists. If they hold a view of reality within themselves that is inherently limiting and/or negative, then this inner subjective reality and nothing else is projected outward into events and experiences so that everything conforms with their beliefs. They then cannot see anything outside of their own worldview. In effect, they become blind to any information that would free them from their inner and outer restricted reality.
"The negative focus on perceived enemies or opposition combined with the overlooked and unchecked power of consciousness and focus has been causing the world severe problems for a very long time only because we do not see the obvious."
— William Eastwood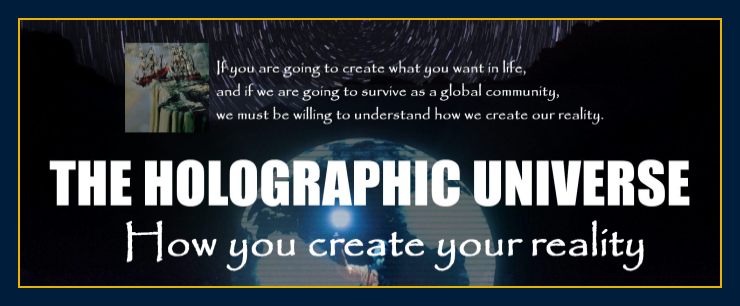 A meritocracy advances those who subscribe to the mainstream beliefs of the society they live in. When an entire society has a closed belief system people may point to the law and authority reinforcing their view. Materialism is false. We know that. However, it is the basis of accumulated "knowledge." It is the lie everyone is invested in.
Belief systems often become closed and locked in place when it is not understood that events are a reflection of the beliefs, thoughts and emotions of the people that experience them. The Rosenthal Effect has revealed that the beliefs of a scientist conducting a study influence the results no matter how well controlled the experiment is.
The problem is that the paradigm of materialism does not even accept the possibility of unseen influences. It is unable to. The idea of beliefs, thoughts and emotions creating outcomes is not considered because it makes no sense in light of materialism. Those who hold this worldview — which is virtually everyone, even those who are religious — therefore tend to be in the same boat. They are unable to be educated.
The Holographic Universe paradigm, however, is scientifically validated by the work of top scientists — figures having sway over mainstream thinking because of the authority invested in them by the general population. The Holographic Universe paradigm does give us an opportunity to getting through to "stuck" people and breaking up closed belief systems.
Many people are stuck in one particular way of seeing things, and when challenged they will dig in further. They will maintain their position rather than look at themselves and their position from another perspective.
Rather than looking at the entire paradigm of materialism as possibly flawed, for example, researchers seek to explain away the Rosenthal Effect or Placebo Effect in terms of materialism. "There must be some physical influence," is what a person who is unable to be educated thinks.
Yes, there are some people who can't be educated in terms of not being able to change their worldview. Anyone can theoretically have a change of mind, but practically speaking, there are those who do not want to change their philosophical beliefs. For whatever reason, these individuals have decided they are "right" and so will not listen to contrary opinions.
It often seems that nothing you say to these people will get through. This is the issue I am dealing with. You can lead a horse to water, but you cannot make it drink. Books, however, can make a difference in some cases.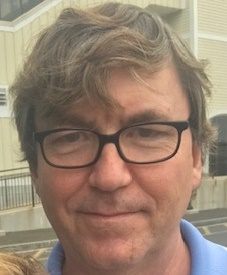 "The new paradigm explains why the new paradigm cannot be accepted; thus we have a paradox. Until acceptance occurs, acceptance cannot occur."
— William Eastwood, author of "Holographic Universe — Journey Out of the Illusion".
Division is a symptom of materialism
---
Divisiveness in society is a result of the breakdown of materialism as a unifying principle for civilization. We are on the brink of a civil war because the radical faction in America has realized that materialistic science has failed them, but instead of grounding themselves in a new science that accurately explains the facts of existence, they are forming factions or cults, and this is the division that is tearing us apart.
To prevent mainstream myths and cults from gaining further traction, we need to introduce the factual science that will serve as a unifying principle in the future.
Change can begin to take place now if the news is properly announced. Such is the case with "The Holographic Universe — Journey Out of the Illusion."
QUANTUM PHYSICS MIND-BRAIN MODEL
.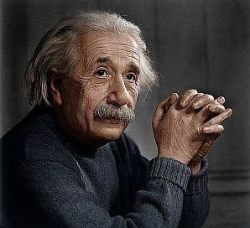 "Reality is merely an illusion, albeit a very persistent one."
― Albert Einstein
45

years of research goes into every book
A journey out of the illusion that will change your life
---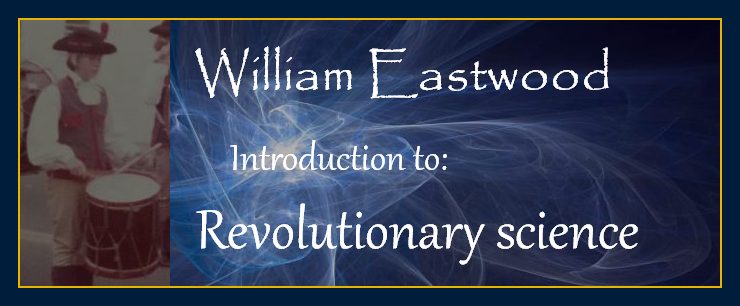 It has long been accepted that presenting people with facts tends to be less effective in changing a person's beliefs than an emotionally impactful experience does.
There are many people in the world that will never accept that their thoughts create their reality. The vast majority in the world today attribute the creation of events to chance, to an objective God, or a combination of the two major mainstream worldviews.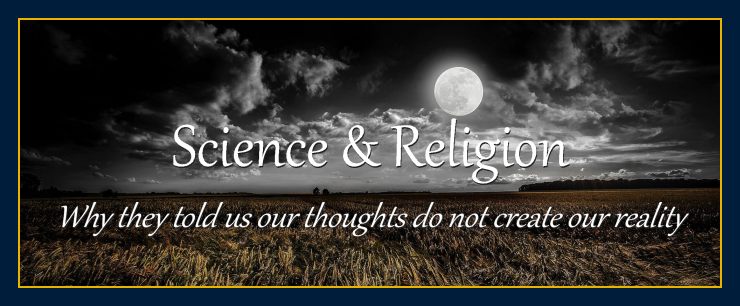 The way to save democracies worldwide is to liberate more people from fixed traditional worldviews. We must reach those that can be educated and influence the remainder. The ability to learn is a choice. No individual is absolutely 100% stuck and unable to learn unless they choose to be. People who we think can't be educated can change their mind or be influenced to rethink their philosophical beliefs.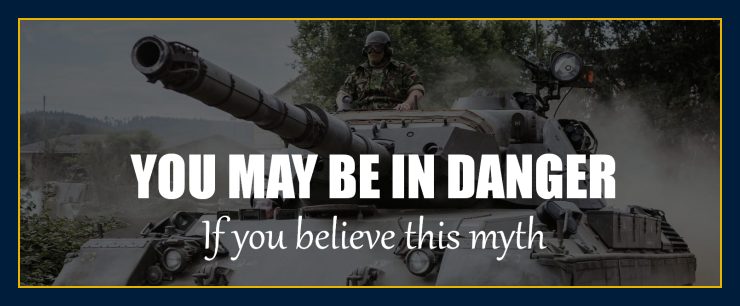 Scroll down to continue reading article.
FREE

ARTICLES ON OUR 5 SITES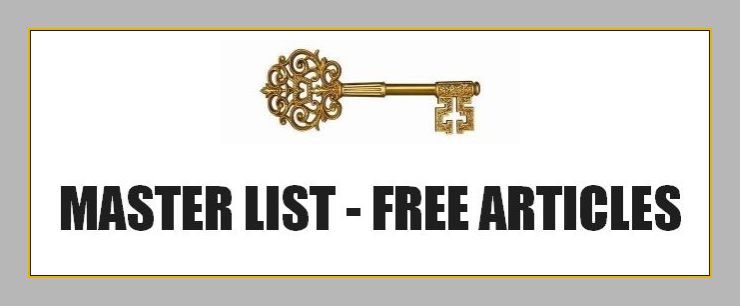 Are there people that can't be educated? What are some people stuck and unable to learn?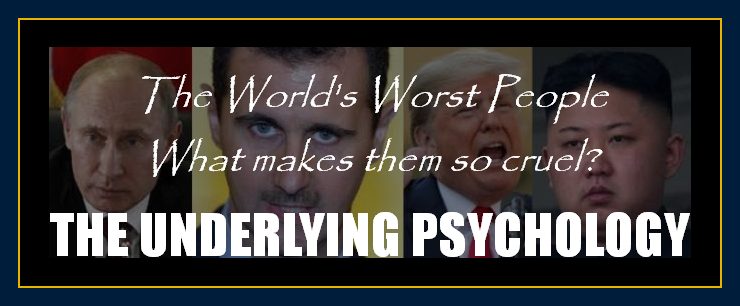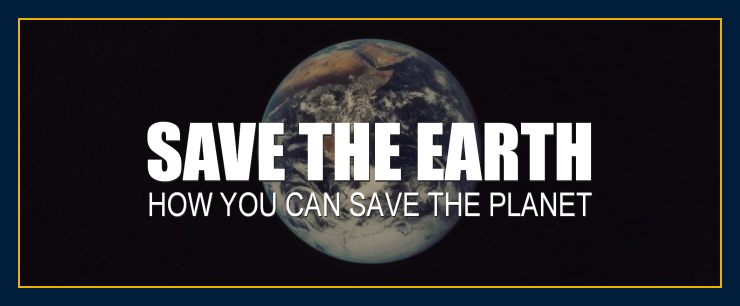 A democracy is defined in part by freedom of ideas and freedom of the press. Such a freedom allows people to react and adjust to new theories and information that flows freely. This exposure to all opinions allows individuals to consider and evaluate every idea presented and to decide for themselves which is most accurate or what they want to accept in the end.
Millions of people have not yet been exposed to new science and the perspective on reality and the nature of the individual and life given on this site. If they are introduced to the information by their own choice, they will be less apt to be defensive. If they have problems they need to solve, they may be motivated by the means to solve those problems I offer here.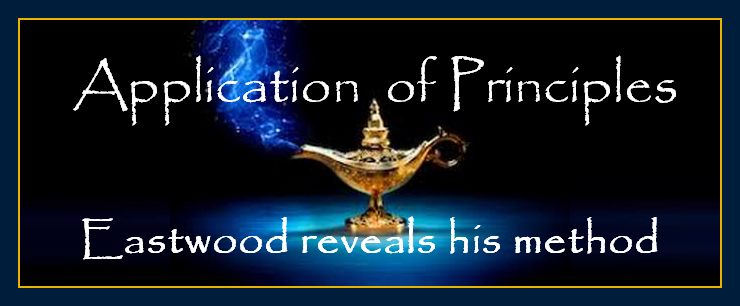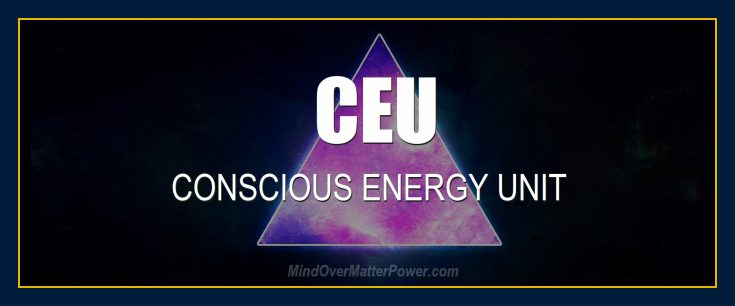 The greatest motivation is to become aware of their inherent natural ability to control events and to exercise personal power over reality. People want to feel good, They want to succeed. They want to help those they love. They want to know what reality is and they want to know the truth about reality and their relationship to reality. These are motivations that can be counted upon. In the end, nothing can stop the forward march created by these inherent characteristics of consciousness.
A single book or presentation on a media platform can create a shift in focus and a corresponding wave of influence that passes through the entire population of the world. To any degree this happens, a shift to positive and hopeful thinking can change politics and opinions to save democracy and solve many problems that may currently seem to be beyond solution.
The only way we can save democracies worldwide or solve global problems is to open the minds of millions with the new science that is right here. The more people are educated the harder it is for those who are not to pull civilization down.
Why are some people stuck and unable to learn?
---
Why are some people stuck and unable to learn? They are attempting to protect themselves.
There are many people who are stuck and unable to learn, especially in regard to politics, worldviews and core values and beliefs. A core belief is supported by subsidiary beliefs and experiences manifest during the course of a lifetime. Mainstream worldviews tend to create a narrow set of assumptions that support their premise. As a result, people become stuck in their philosophical worldview and become relatively unable to learn.
To get unstuck and able to learn, people need to be exposed to new ideas intellectually and emotionally. Intellectual understanding can be followed by emotional understanding.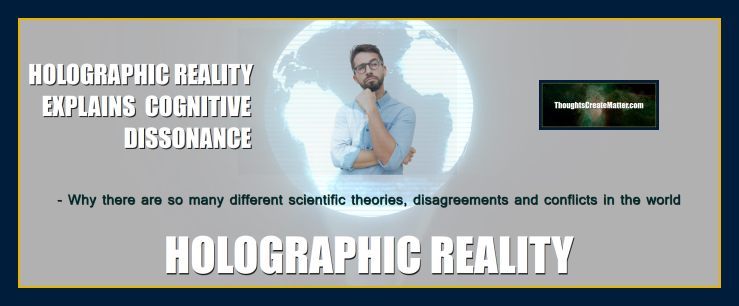 When a new idea is accepted emotionally and internalized, it become an experienced reality and operational. The mind, brain and five senses then begin to project a physical manifestation of the new idea, belief or worldview. Thus, there is potentially a powerful motivation to learn what Einstein's friend, David Bohm suggested is true with his scientific theories. We create our reality.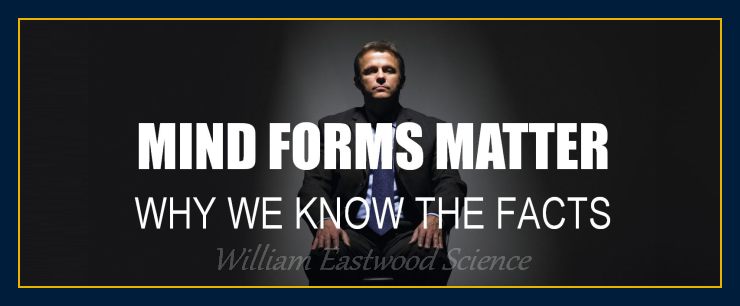 There is a natural learning process through which humanity advances slowly. The young people in the world tend not to be those who cannot be educated. They are able to learn, and they see both sides of most arguments. They tend to be open-minded. They can learn through the internet, books and by tapping the knowledge within them. New science is available to anyone who can get online or buy a book. Unless they are indoctrinated early in life, they will find the truth. As the elderly expire, the young displace them. This is a slow, yet natural learning process through which humanity advances.
That natural process of learning takes a long time, which we do not have if our goal is to protect our democracy. Currently, an active seditious conspiracy to overthrow the United States government to install an non-democratic autocrat and subvert the electoral process is underway. To save democracy we need more people to see what is taking place and vote for the right candidates.
Since our survival is at stake, there must be a way to sway enough people to save the world's democracies and prevent people like Donald Trump and Vladimir Putin from shooting people in the street and getting away with it.
International Solutions
---
"We need a solution strong enough to save democracy and solve the world's problems. I believe I have that in three books."
— William Eastwood
I don't know about you, but I do not want to live under a cruel right-wing dictator in a military state or an autocracy. Nor is a war or ethnic cleansing something I would tolerate. The prospect of being censored / imprisoned for activism or my political beliefs does not appeal to me.
Democracy is the solution to our problems because even if we mistakenly elect the wrong person, we can vote him or her out of office. In a military state there is no avenue for corrective actions.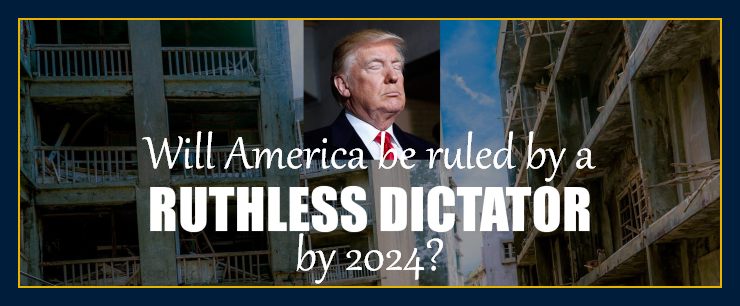 Once stuck with a dictator, there is not much that can be done if that  oligarch decide that all black, white, red… (or whatever) people are decided to be worthless or expendable. Fascism is a form of dictatorial suppression of opponents by execution, starvation or wholesale ethnic cleansing — to cleanse society of the inferior people holding the good people back.
Autocrats will typically justify their cruel actions through thinking errors that suggest that their God looks favorably on their ethnicity or characteristic. Often science enters into the equation. Out of materialism comes that idea that the strong or superior creature has the right to survive at the expense of others. This is incorrect. Diverse types of people and characteristics ensure survival by providing a bank of DNA for changes that may be required in human biology to adjust to whatever challenges and changes present themselves in the future of the human race on earth.
If you cannot vote for a new leader, what will you do when the ruler you installed decides that you or your children are traitors or whatever? You may have plenty of time to think about your mistake as you are starved in a prison or whatever. It is blatantly obvious, therefore, that a democracy is better than an autocracy. Our founders knew that well.
All major advances in human history were a form of an altruistic movement toward increasing autonomy or the right of the individual to self-govern, which is what democracy is.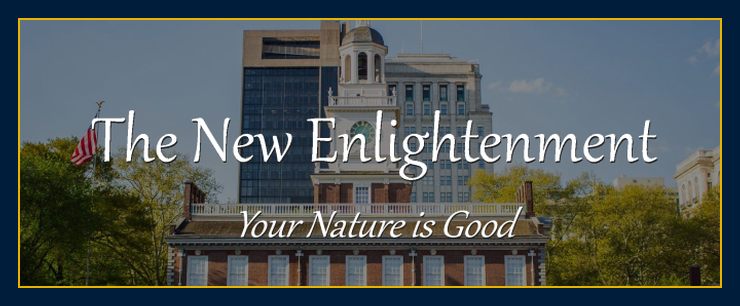 So why does it appear that half of America has gone mad? Why is it that they want an authoritarian government in place, and what can we do to change their minds?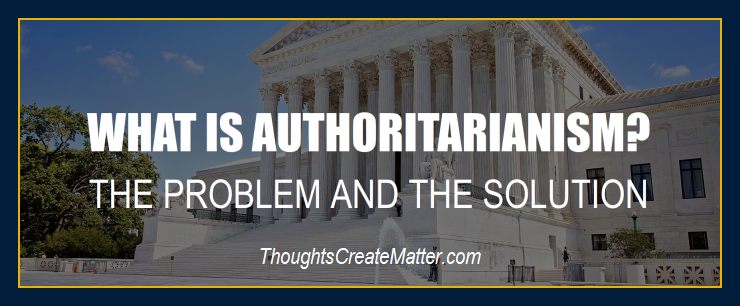 If intellectual appeal does not work, what will?
We cannot rely on the power of our thoughts to change the world, or can we?
If you are one of those people who will not change your mind, then you may stop reading at this point. But if you are a person who is open minded enough to learn about new science and the power of the mind, you may want to hear more about my plan to save democracy and advance the human race.
Click above to learn more
Are there people that can't be educated? Are there people who are stuck and unable to learn?
Forget about the problem for a moment and enter the spirit of the solution. Entering into the spirit of the solution is necessary to solve any problem, and I will explain why that will work to save democracy and solve the worlds pressing problems.
A plan to save democracy and to elevate humanity
---
Imagine that a new leader representing new thought or new science was just elected and crowds were cheering. Somehow, we got past our world's problems and division and arrived at this fortunate position. Here we are in the future we could have only dreamed of in the past (our present).
Assuming we are in this imaginary ideal future, what did we do to get there? When we ask our questions from the spirit of the ideal, we get the right answer. But if we ask our questions while fixated on Trump or war looming with Russia, the inner self does not send us the answer. Why is that? Because it can't.
If we don't understand this basic principle of how the universe works, then we are stuck, and our fate is sealed. This is the predicament the world is in today.
Think about anything in your imagination and then notice what appears. If you think red cup, you will likely see a red cup in your imagination. This is just how things work. The mind will deliver whatever you focus on, even solutions. If you are focusing on Trump lambasting Americans, and seek a way to stop that from happening, you won't get an answer. You will get more mental pictures of the whole problem you are attempting to escape. You focus will add energy to the problem on inner levels and will reinforce the collective problem.
The simple facts are right in front of us, but like the person who is not swayed by facts, we are not swayed. Why is that?
It is the power of our own beliefs that keeps us stuck in a narrow world of ideas. It is what I just explained working in you to keep you in the safety of your current worldview.
People cannot see past what they believe.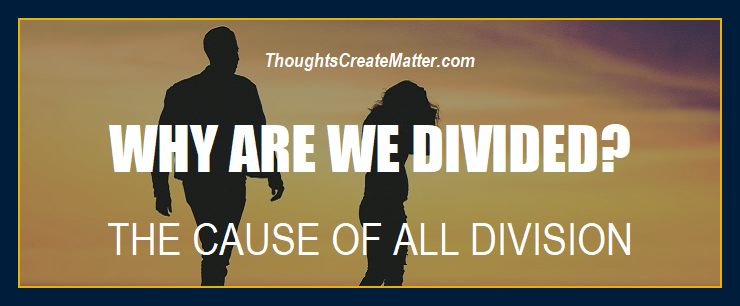 Information actually moves toward those who seek it. Information is actually consciousness. Information is knowledge and knowledge is consciousness and consciousness is possessed of certain impetuses, wanting to spread and be adopted and known by all.
In the same way, information / consciousness dislikes that which threatens its survival. If we are ignorant, we dislike that which will destroy our ignorance. Knowledge or information is consciousness and consciousness is protective. It will defend and protect itself.
You are possessed of the desire to act in the world. This is because you are consciousness. All consciousness has certain characteristics. You need to use your abilities and act in the world. You need to know that your actions count, that there is reason underlying what you do. You must feel that your actions have an impact on the world and make a difference.
The same holds true of the consciousness of Putin and Donald Trump. Only in their case they are attracting and repelling according to their belief in the superiority of their ideas. At the core of their current belief system, they may think that those with contrary ideas are a threat. They may think people cannot be trusted and that therefore democracy will lead them astray and cause them to fail.
Former U.S. President Donald Trump possesses a belief system that naturally repels logical arguments and facts that contract his worldview and belief that Legitimate U.S. President Joe Biden was fairly elected to office. He must believe the election was stolen!
Otherwise, they will die, or better said, they feel that they will die. In actuality, the only thing that will die is their belief system, the knowledge that is alive within them.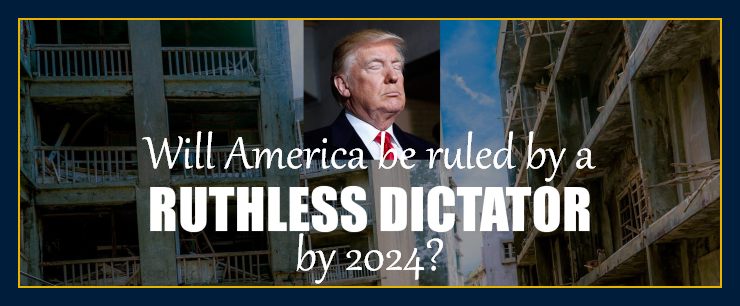 An inaccurate belief system based on distrust of human nature or materialism is a bit like cancer. It does not benefit the organism, but it defends itself in an effort to survive and expand. It is a consciousness possessed of an inaccurate operating program (beliefs).
Consciousness is "I AM," meaning your sense of "I AM" is the bottom rung of the nonphysical self to which other beliefs can be attached. You may think, "I am right," or "I am wrong." You will likely attach roles to identity. At work you may say "I am and accountant," or whatever. At home you may say "I am a parent," or "I am a child." You can also say "I am a Christian," or "I am a democrat." The list goes on. This is how we direct our consciousness to create for us.
How you create via what you attach to "I AM" is covered in "The Solution…" Otherwise, there are articles on this site that will help you to understand how you create your reality.
The view of a particle universe is hard to reject because we experience the world as physical. Our senses lie, however, as David Bohm reveals.
Einstein's friend
---

Einstein's friend, David Bohm indicates that we exist as a [individualized] portion of one unbroken field of energy that exists in two states and that thoughts and matter are not different in any intrinsic way. Information in the inner implicate order, Bohm says, determines what manifests in the outer physical world or what he calls the explicate order.
Consciousness is the information in the wave that determines what manifests, and we control the process.
Affirmations determine outcomes. Bohm said that humans can create synchronistic events. History is full of examples of people who could do that.
Are there people that can't be educated? Why are some people stuck and unable to learn?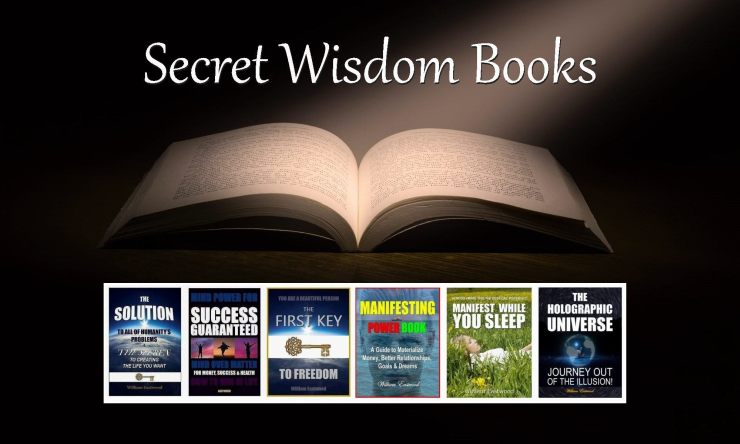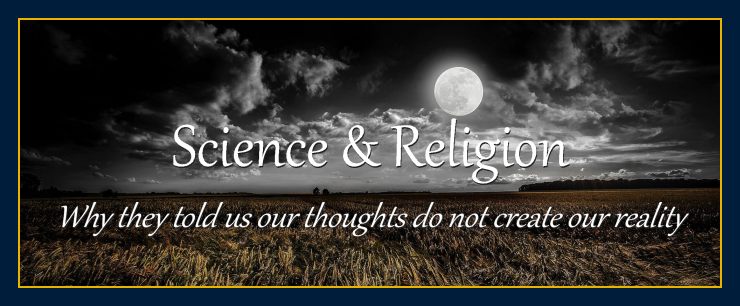 "If you want your children to be intelligent, read them fairy tales. If you want them to be more intelligent, read them more fairy tales."
Click above to learn more
SOME OF OUR MANY ARTICLES & BOOKS
Holographic reality: Events are a projection of your mind. ThoughtsCreateMatter.com
A new science and philosophy of life. ThoughtsCreateMatter.com
Exactly how thoughts create reality. MindFormsMatter.com
The world is your creation; you can have anything you want.  MindOverMatterPower.com
Secret Wisdom Books by William Eastwood. Lulu.com
Get all this information directly from the source — Earth Network books
45

EASTWOOD
45 years of research goes into every book
---
The purpose of Earth Network books and our free advice, is to provide you with all you need to know to be successful in all areas—in intellectual and spiritual knowledge, business, finance, health, love and relationships.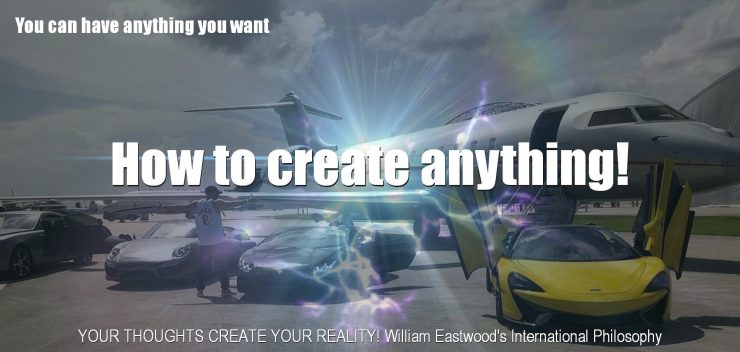 Say thanks
---
Say thanks with a book order so that I can continue to bring this information to you.

"If you do good things, good things will happen to you."
(Like finding a treasure at the exact moment he made that statement at age seven?)
By purchasing through Lulu.com (above) you get these books DIRECTLY FROM THE MANUFACTURER and cut out the middleman! — most reliable source — fastest delivery — lowest price.
Thank You

I thank everyone that has made contributions, and those who have purchased books. I would not have been able to do it without you!
Are There People that Can't Be Educated? Why Are Some People Stuck & Unable to Learn?
Copyright © 2022, By: William Eastwood.
Primary article concludes here.
To change any element of the movie you call life, you have to change your thinking. Altering the mind alters your life. There is no other way to change your life.
Your thoughts affect matter & create your reality.
You have it made.
---
Categories: Are there people that can't be educated? Why are some people stuck and unable to learn? Mind forms matter. Consciousness creates your reality. Click on our site & books to learn more. 
Physicists will go so far as to say the universe is entirely composed of fields of energy containing information, which is just a fancy acceptable scientific phrase describing consciousness. What is your mind or a thought but energy containing information?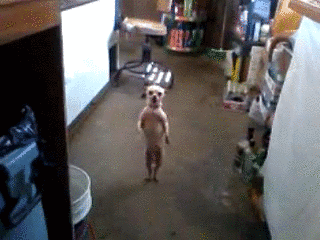 The concepts conveyed in this website are within these books.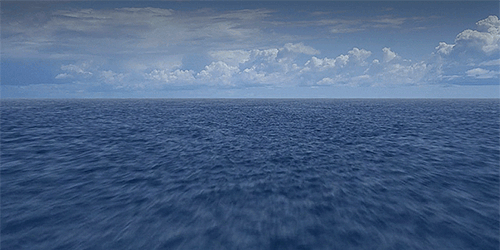 www.MindFormsMatter.com