---
The author of this article, William Eastwood, worked for a Yale University professor on a secret invention at a private research and development facility at age 13. This is documented in the public record.
Eastwood's 45 year study / 25 books reveal that intensity, conditions and other factors determine when your thoughts are projected into events. He has a daily post to help you create the life you desire.
New Problem Solving & Manifesting Method: How Do I Create Something By Imagining It?
---
Why is the entire world using the mind in the wrong way?
What is the new problem solving and manifesting method?
How do I create something by imagining it?
I will answer these questions now.
How to manifest what you want
---
You have to focus on what you want, not what you do not want.
It is also necessary to do so with a feeling of having and/or acquiring what is desired. A strong emotional component of triumph and success, gratitude or thankfulness can also help tremendously. Focused intent and a sense of faith and expectation are also a powerful  backdrop to enable, mobilize and power expedient manifestation.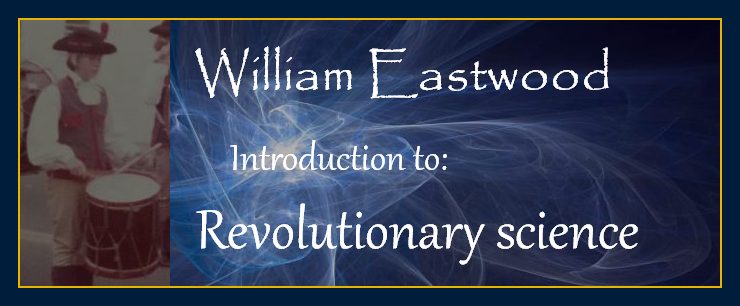 The new problem solving and manifesting method, requires applying the opposite of what most of us were taught. Otherwise we are not problem solving but instead are manifesting more of what we do not want.
The way we were taught to use our mind is backward. The world is in chaos because our methods of problem solving manifest more and more of what we dislike and do not want.
What we look for, we create. Because cultural beliefs train us to concentrate on faults in human nature and criticize just about everything, we end up manifesting more of everything unwanted. We are trained to look at what is wrong rather than what is right and so we create more of what is wrong.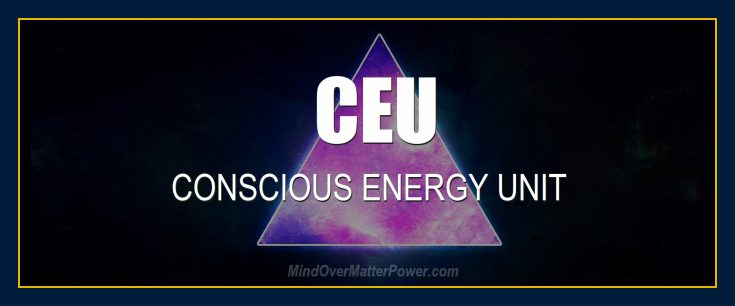 The entire world is using the mind in the wrong way because events are a projection of the mind and our school teachers probably did not know that. The mind is a projector. The way it is used and focused determines what a person projects — experiences — as their reality.
Beliefs, thoughts and emotions all project events in slightly different ways. To solve our personal and collective problems we need a new skill-set. This involves management of beliefs, thoughts and emotions along with other skills.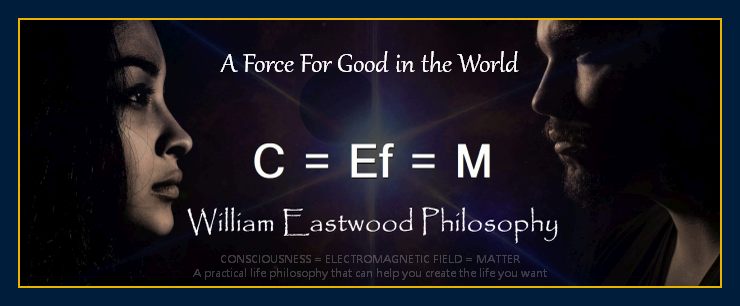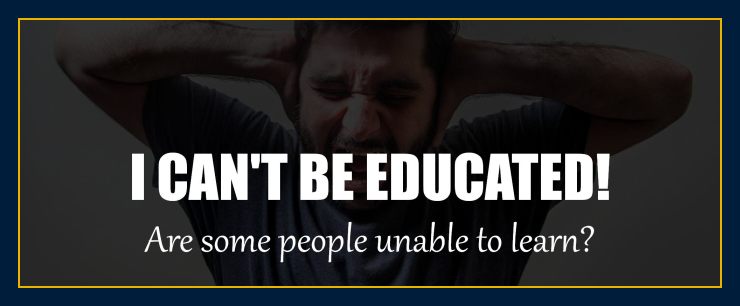 Click above to learn more
FIVE NOBEL PRIZE WINNER'S FINDINGS
QUANTUM PHYSICS MIND-BRAIN MODEL
The way most people in the world today use their mind is not as it was designed to be used except as to direct activities. In addition to directing activities it is designed as a tool to create via acquiring the wish fulfilled in advance with full use of imaginative and related abilities.
Scientists have used quantum mechanics to develop advanced technology, yet as a society we have not yet employed those same facts to generate a new and more factual psychology. It is time to do so.
All content, books and links on this site are based on or in harmony with the findings of quantum mechanics.  The concepts presented to you here are thus much more accurate and powerful than current psychology and standard self-help methods of achievement.
What is the cause of fake news, shootings and division?
How can people be wrong about what they believe?
---
In the same way anyone thinks they are right — cognitive dissonance. They see what they want to see. The more educated a person is, the more likely they are scripted in physicalism and thus see reality through that lens.
But physicalism is a myth.
Fake news, division and school shootings are a result of a false hypothesis within our sciences
One view — Internal Science (our term) also called the holographic theory of consciousness — is largely derived from Einstein's friend, David Bohm, and the other is mainstream physicalism. The two conflict, and all contemporary sciences and contemporary mainstream psychology are based on physicalism.
Einstein knew that everybody could be wrong
---
"Education is what remains after one has forgotten what one has learned in school.
"The only thing that interferes with my learning is my education.
"Education is not the learning of facts, it's rather the training of the mind to think. "
— Albert Einstein
Quantum mechanics deals with facts, plain and simple, yet as a civilization we still do not base our lives and understanding of reality on these facts. This site and EN books do.
As long as "the scientific authority" does not even consider Internal Science, there is a need for people to do so on their own. It is the only way we will solve world problems, advance ourselves personally and succeed as a civilization. Internal Science and International Philosophy represent the only viable unifying principle for humanity.
Everything from inflation and division to school shootings are a natural outcropping of false science myths. (An inaccurate premise within mainstream science.)
A philosophy that WORKS LIKE MAGIC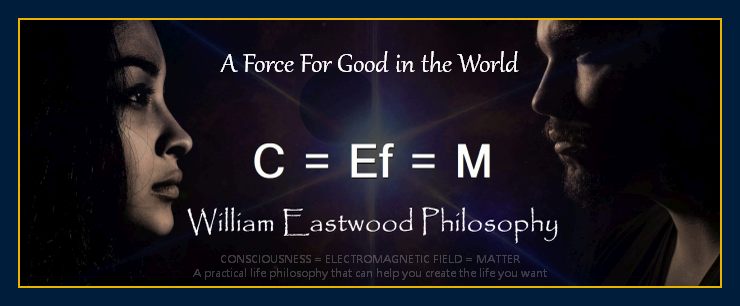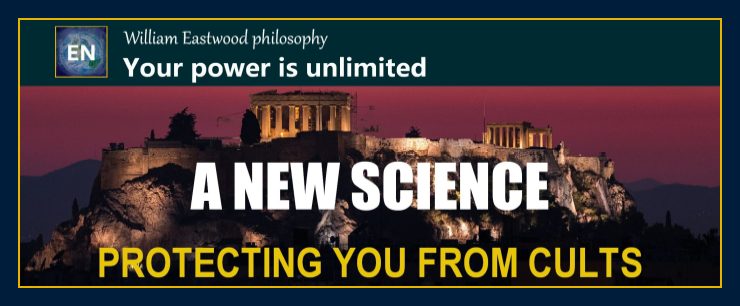 IS EVERYTHING TAUGHT IN SCHOOL FALSE?
EVERYTHING YOU ARE EXPECTED TO BELIEVE & WERE TAUGHT IN SCHOOL
IS FALSE
People want and need to believe what they were taught, but what they learned is based on fifteenth-century science which quantum physics—the study of life—proves wrong.
Click on images to read corresponding articles.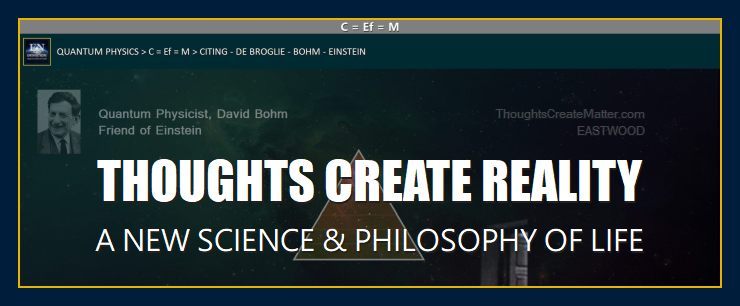 Not only is most of what we learned in school false, but it is highly disadvantageous.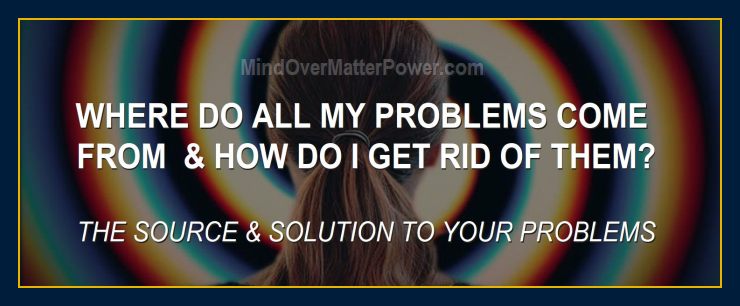 THE GREAT MYTH OF MODERN MAN
Materialism, Darwin's Theory of Evolution, Freud's psychology, most theories regarding human nature in mainstream psychology, and scientific thinking in general (ideas about time & space) are all incorrect and detrimental.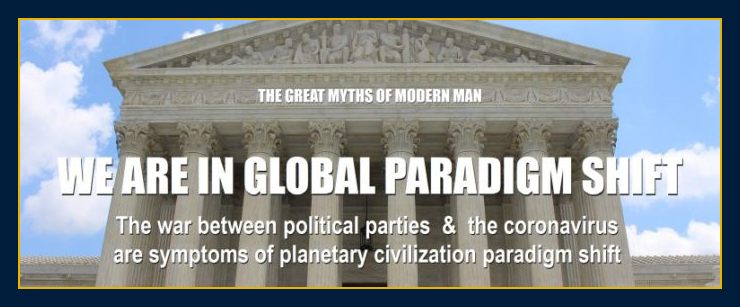 FREE ARTICLES & EDUCATION
Your beliefs, thoughts and emotions create conscious units which grow and combine below your subconscious. When they reach sufficient intensity they manifest as events or objects in your life.
Everything you were taught is wrong!
I want to achieve my goals now! Click below if you want to shop for books.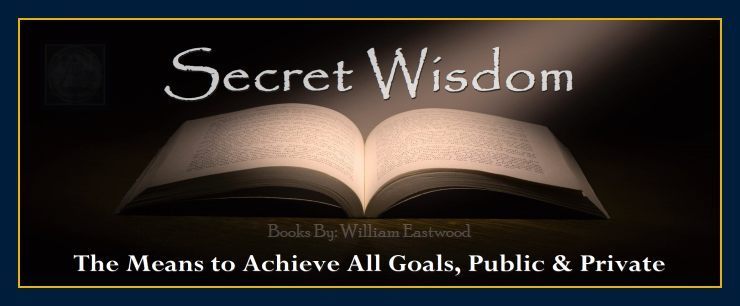 Is this an academic site with reputable sources?
We refer to the top .1% of physicists because speaking the truth carries certain risks
---
The only reason why Einstein and a few top physicists speak the truth is because they are such intellectual giants that the scientific establishment does not dare attack them.
The views of the world's greatest geniuses are not accepted by the mainstream.
Physicist David Bohm, — who Albert Einstein called "a kindred spirit," and who's Ph.D. thesis (being top secret and classified) was awarded at the University of California at Berkeley by no other than Robert Oppenheimer — tells us that everything is connected and is a holographic projection. Bohm is relatively unknown because his ideas regarding the connectedness of everything didn't fit into the accepted scientific paradigm of materialism, and because politics also got in the way of his academic career.
The world is a projection from within inner levels of reality. David Bohm knew this, and that's why his work was rejected and didn't reach or impact the world in the way it could have.
William Eastwood worked with a Yale University professor at age 13, and at the time he was testing the tenets of holographic reality for their practical value before Bohm even published "Wholeness and the Implicate Order."
The Rosenthal Effect reveals that the beliefs of scientists conducting experiments affect outcomes even in controlled experiments. This is because each person's facts are a projection of their mind and five senses. Democrats, Republicans, climate deniers, Putin and Ukrainians all have different views of reality. Bohm, Eastwood and the U.S. government also have different views of reality, and this is why mainstream populations have not been made aware of the solution to these conflicts.
---
"Education is what remains after one has forgotten what one has learned in school.
"The only thing that interferes with my learning is my education.
"Education is not the learning of facts, it's rather the training of the mind to think. "
— Albert Einstein
---
The fact that most people find quantum mechanics to be so confusing speaks volumes as to their lack of understanding the simple facts. Formal education is  scripting in myth.
Formal education is scripting in collective myths
---
It is not necessarily wise to ask an expert for the answer to the big questions, such as, 'what is consciousness and reality?' Here's the reason: Most professionals base their theories and 'knowledge' on many years of formal education, yet formal education is scripting in collective myth.
Professionals must endure far more formal education than most people, and formal education requires that they pass exams that prove they are scripted in myth in order to be legally designated as an expert in their field! For this reason, most experts are bias in favor of materialism; myth is slow to be challenged within academic circles and tends to be locked in place within society as a result.
The greater your formal education, the greater your conviction in the generally held worldviews. This applies to lawyers, doctors, psychologists and many other authorities.
However, the worldviews of people everywhere are changing, as widespread conflict illustrates.
Einstein didn't ask his physics professor if time was an illusion, because had he did, he would not have become the Einstein we know, and he would not have made any great scientific discoveries.
99% of professionals are scripted in materialism
---
Outdated mainstream science, academia and psychology underlie almost all of our current personal and collective problems from school shootings and political dysfunction to the inability of ordinary people to live happy and successful lives.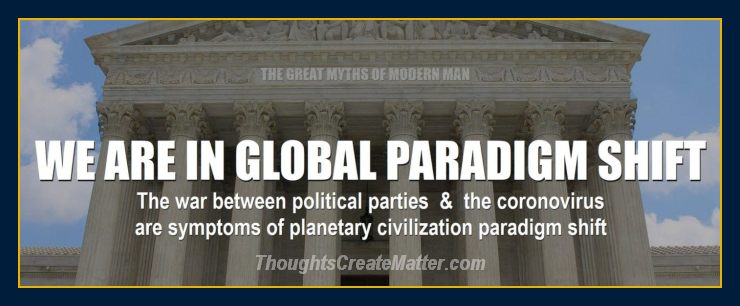 You have to learn how to think on your own and judge whether or not certain information is credible and rings true. You must learn to trust yourself or you will get nowhere.
"I spent the last 45 years studying the paradigm quantum physicists are only now becoming aware of. If I was a doctor, I would have spent 45 years studying the official worldview of materialism and you wouldn't be reading any of this or learning the truth about the nature of reality and how thoughts are electromagnetic energy that forms matter."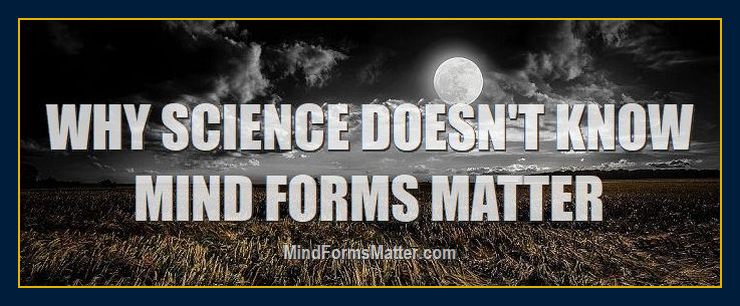 We offer you a more accurate picture of the nature of reality than usual orthodox sources of knowledge and education. And we speak in plain English that is understandable to the people of the world (as well as easily translatable).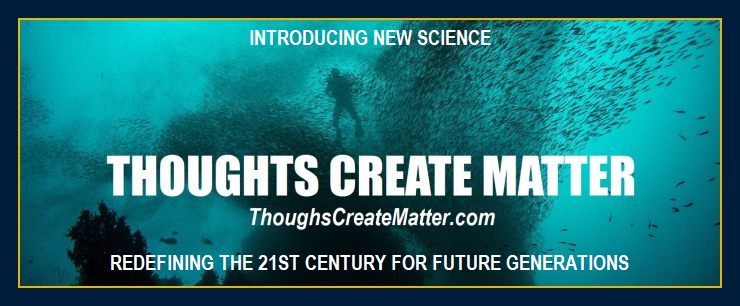 "The unexamined life is not worth living.
If you want to be wrong then follow the masses." —
Socrates.
A philosophy that WORKS LIKE MAGIC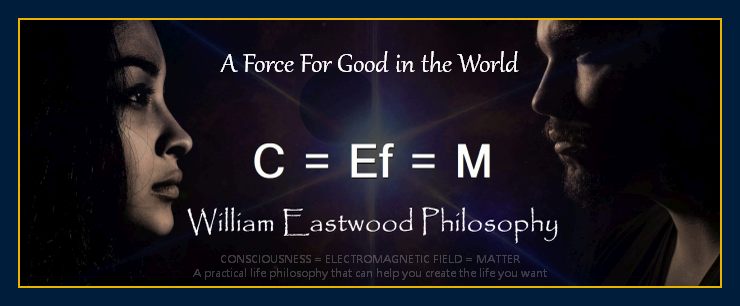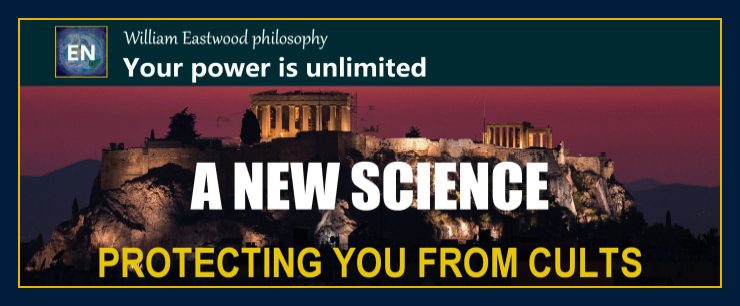 Click above to learn more
Scroll down to continue reading article.
EASTWOOD / WORLD HELP
FIVE SCIENTIFIC EDUCATIONAL SITES — ONE PHILOSOPHY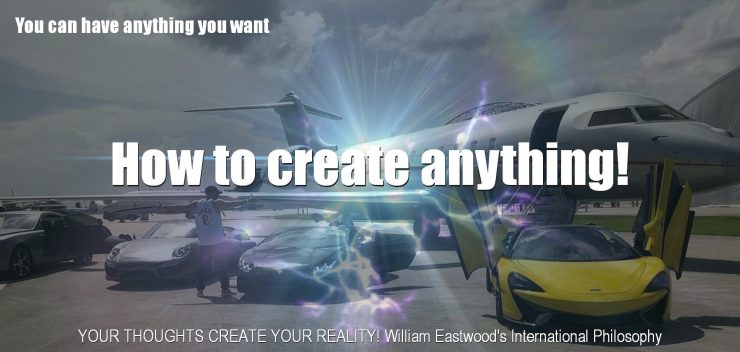 FREE

ARTICLES ON OUR 5 SITES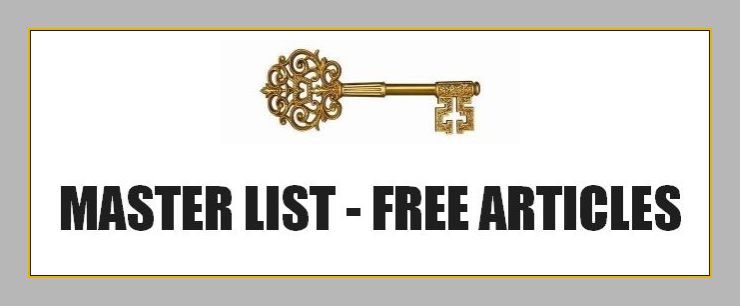 New problem solving and manifesting method. How do I create something by imagining it?
What is the new problem solving and manifesting method?
---
Rather than focusing on the problem in an attempt to solve it, request a solution, have faith it will appear and then drop the subject. For a period of time following this exercise, pay attention to impulses and follow those that arise from within. If you do this while understanding how and why this works, you will elicit the information, path and answer(s) you need to solve the problem.
New problem solving and manifesting method. How do I create something by imagining it?
How do I create something by imagining it?
---
You bring things into the range of probability possible for materialization by first creating awareness of what you desire. Awareness of a probability draws it from darkness into light and presumes it possible. Consciousness is magical in this way.
From that point of awareness, step into the event imaginatively. When the body is at rest, use imagination to calmly create the picture of the reality desired. Do not look down upon something desired as if viewing it from afar, except perhaps initially, but enter into the center of what is being imagined as a real thing you are experiencing.
Allow it to be created in the way you contemplate a scene you are drawing. The mind will fill in the details until it reaches a certain pitch in which you cannot distinguish it from a physical manifestation. Hold it in awareness of the conscious mind rather than letting it slip away to become an unconscious dream (although you want that to happen when the time to sleep presents itself).
You do not actually have free will to choose an event that you have not first brought into the realm of probabilities via your imagination and assumptions. You create something by imagining it. Only after you have imagined it and believe it possible can you create it physically.
When you do actually put sufficient positive intensity into what you want you can chose it as a physical experience.
I know that sounds impossibly good and too simple for many, but it is the first law of consciousness. Consider it outlandish at your own peril, but to he who believes and applies this principle properly comes the great things in life. Such a one uses his mind to cause good things to happen every day of his life.
In addition to imagining, watch every assumption you have. Every day your baseline should be that you automatically assume that all things relating to you automatically get better.
45

William Eastwood's 45-years of research brings you everything you ever wanted!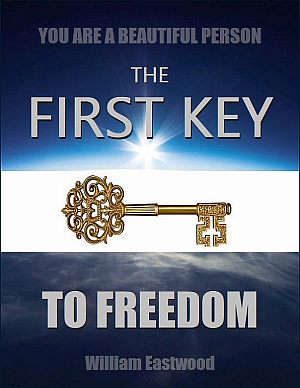 A powerful gift to yourself or others
---
The way we were taught
---
The way we are taught to use our mind unnecessarily adds energy to our problems. At the same time, we starve solutions and desired events of the energy they need to manifest in our life.
As if this is not enough, we are excessive in our physical actions, perhaps working two jobs. We become exhausted and negative in our disposition as a result. We lack the energy we need to be positive. We lack both the time and energy we need for the necessary contemplation and inward focused thought we need to create what we want in life!
To understand the "authority" of this site and the power of collective hypnosis, click FAQs below. Otherwise you may never understand our credibility.
QUANTUM PHYSICS MIND-BRAIN MODEL
Positive thinking, manifesting and problem solving are aided by an understanding of energy. We must refrain from giving our attention to problems to solve them.
• Minimize the elements of a problem with your thoughts and beliefs.
• Pare down its importance in your mind.
• Refuse to give it attention in thought and emotion to rob it of its energy.
As I tell you this, your conditioning is most likely stronger than what I say and so it seems to be impractical advice, and you go with what you were taught. Even those who attempt this method almost always revert back to what they learned and worry about their problems to try to solve them.
When you have a positive thought, you cannot have a negative thought at the same time. When you do this, you benefit in two ways because you are creating in the positive direction and refraining from creating something negative.
To change your life, you need to do this all the time. To the extent that you concentrate on your accomplishments and positive thoughts, and to the extent that you relate to the joys of the present moment, you are not projecting negative energy. When you do this, you allow your problems to dissolve.
The universe is of positive intent, and so when you have high expectations you have become your natural self and life automatically goes your way. You do not necessarily have to do anything to solve your problems because you are no longer creating problems by going against the wisdom of the inner self and the universe.
Reality wants to bring you your desires and works automatically to do so when you get out of your own way.
When you deny your problems and fears the energy of your attention they cannot survive. Like a plant you do not water they dry up and die.
New problem solving and manifesting method. How do I create something by imagining it?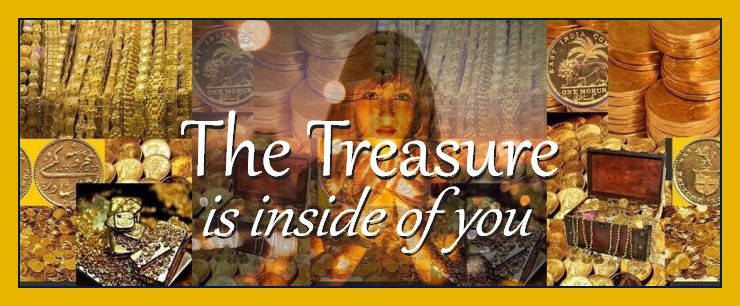 New Problem Solving & Manifesting Method: How Do I Create Something By Imagining It?
Copyright © 2020, 2021, 2022, 2023, By: William Eastwood.
Primary article concludes here.
William Eastwood is an international political influencer
A self-made author of over 20 books.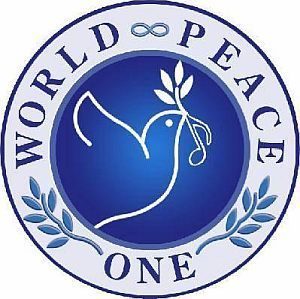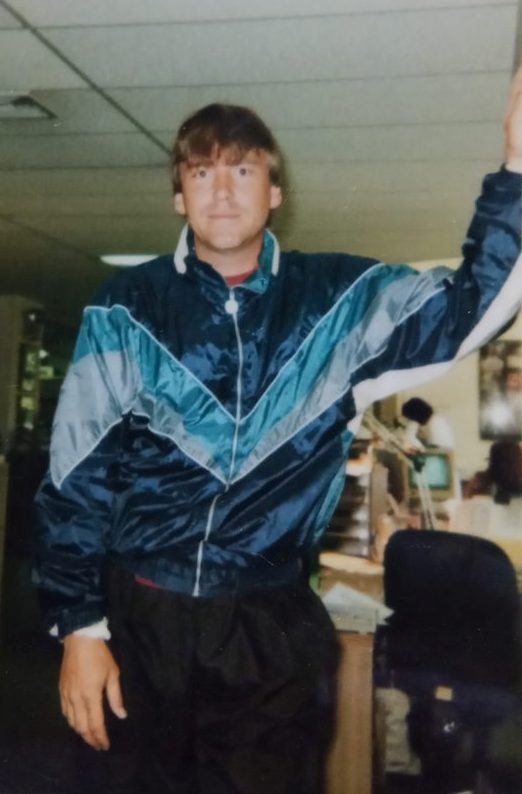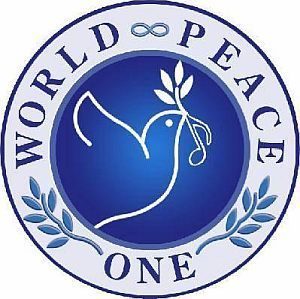 A World Without Borders. You are invited.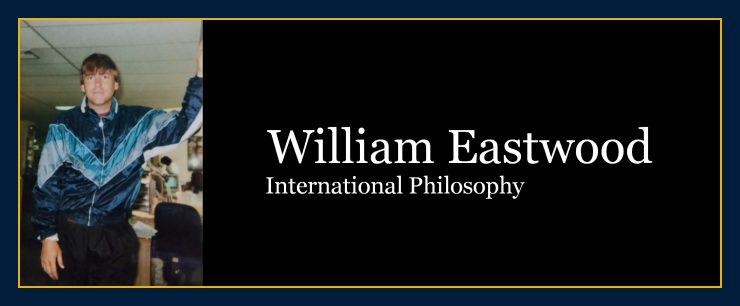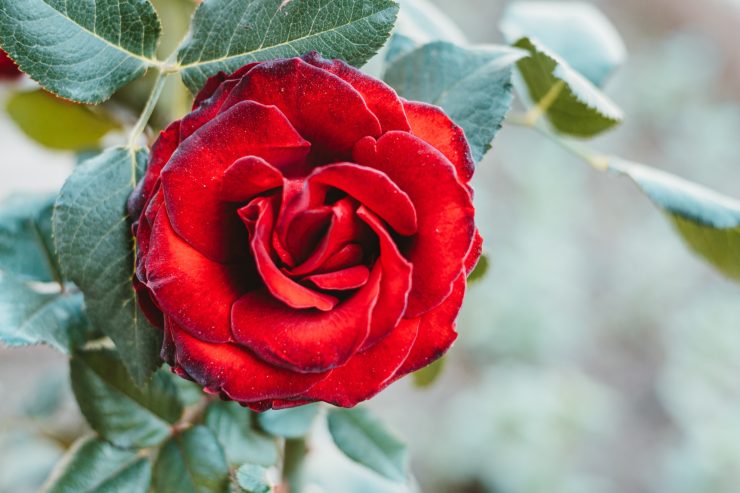 The full time-line and history of William Eastwood and his work
---
This is the most complete account on all five websites.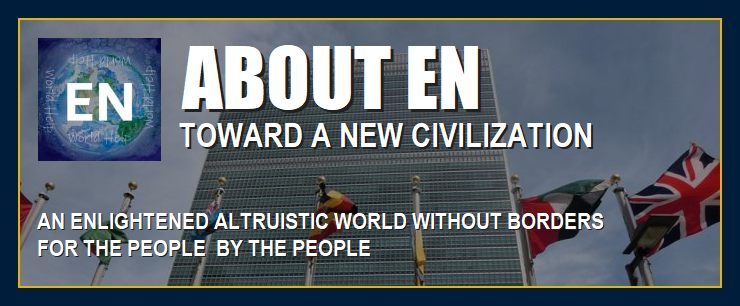 MISSION STATEMENT
Bring an end to suffering and conflict globally; distribute food and supplies to where they are needed most in the world; provide opportunity to all people across the globe; transition humanity to a new era; transform public institutions and private lives; form a new field of science, and reform education systems globally.
There are a lot of things that traditional science cannot explain that can be understood through the lens of Internal Science.
My literary agent in New York says that most people in the world today are unintelligent, and that only a sliver of intellectuals and professors are capable of understanding. I beg to differ. I explain Internal Science in ways people can understand.
Science that confirms personal spiritual experiences
---
Bohm and Eastwood both give us a paradigm that eliminates contradictions between science and personal human experience.
Our traditional science tells us that a person's purpose is no more than to procreate to ensure the survival of our species — but many people have spiritual experiences that reveal there is far more meaning and purpose to a person's life — interpreted through their belief system.
Bohm's / Eastwood's paradigm says we have an inner reality that forms this world and thus can include personal spiritual experiences and the possibility of thoughts creating reality — experiences which when interpreted through Bohm's science would make perfect sense.
Physicist David Bohm, — who Albert Einstein called "a kindred spirit," and whose Ph.D. thesis — being top secret and classified — was awarded at the University of California at Berkeley by none other than Robert Oppenheimer — tells us that our reality is a holographic projection of the mind.
Bohm's science suggests an inner source reality, and the possibility of a multidimensional framework of existence in which our reality is grounded and created.
Bohm explains that the empty space in the universe contains the whole of everything by introducing the concepts of the "implicate order" and "explicate order". The entire universe exists first as an inner energy of unlimited potential. From an inner world of pure information and probable events, David Bohm says, the physical, observable phenomena unfold.
This unfolding of the explicit order from the subtle realm of the implicate order is regulated on inner levels of the mind according to what is believed by the conscious mind.
Bohm called everything — both the implicate order and the explicate order together — the holomovement.
Eastwood employs Bohm's paradigm to solve world problems.
You can change the world
---
A scientific experiment to stop Putin, protect democracies, feed nations in need, reverse climate change and solve world problems.
.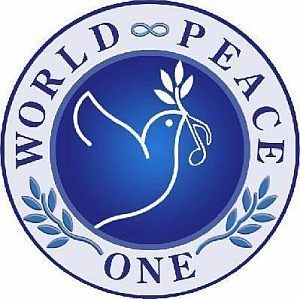 A scientific paradigm originally introduced by Albert Einstein's colleague is now being applied to stop Putin from doing further damage to nations, to protect people globally and to get grain to those in need. We can and are addressing all issues with this application.
"Americans and people in all nations need to wake up from their sleep."
— William Eastwood
Internal Science can unify the world against common threats, and it can protect us, but we must use it.
The United States Constitution is the best in the world. It was the first to set a new precedent by determining in law that all people in one nation are equal. The Altruism Code expands that concept to include all nations and codifies that principle.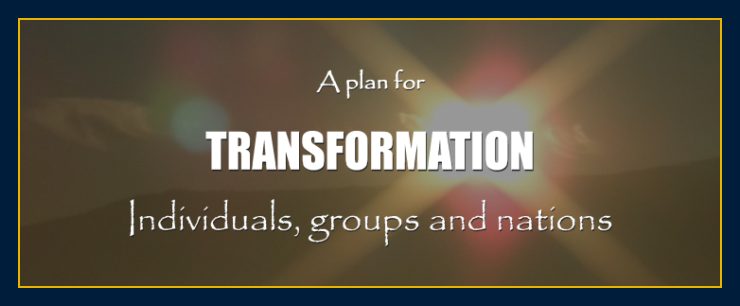 Thank You

I thank everyone that has made contributions, and those who have purchased books. I would not have been able to do it without you!
When you add one or more of our many books to the tools you possess to improve yourself and the quality of your life, you help more than just yourself.
You help people around the world who are suffering in the most difficult circumstances. People from around the world in over 170 countries rely on this information reaching them, many of whom do not have any money to buy books.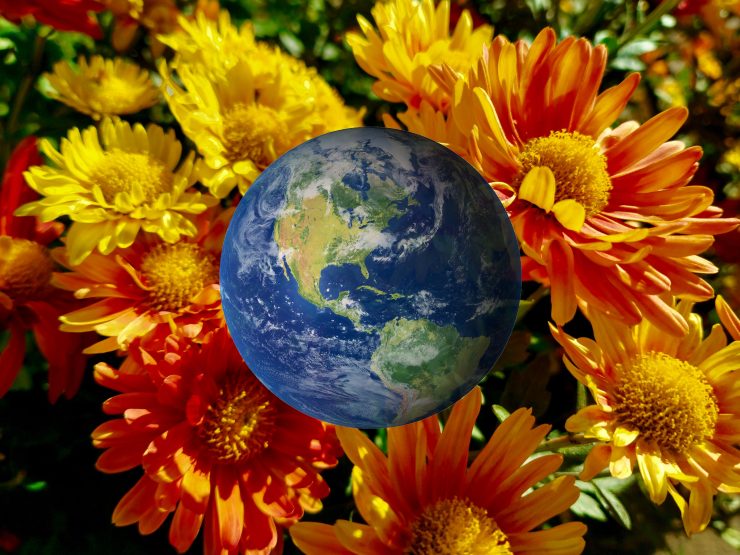 ---
Categories: What is the new problem solving and manifesting method? How do I create something by imagining it? How does consciousness create reality? Metaphysical consciousness books. How does mind form matter? Click on our site and books to learn more.
New Problem Solving & Manifesting Method: How Do I Create Something By Imagining It?
According to official mainstream belief, physical events can threaten us at any time and there is often nothing we can do about it. History is all about victimization from governments, people and nature. This is all unnecessary.
To change any element of the movie you call life, you have to change your thinking. Altering the mind alters your life. There is no other way to change your life & destiny.