---

Multidimensionality & Many-worlds: Creating Doors to Probabilities
Practical Nature of the Multidimensional Self
---
Click Image for EN founder's video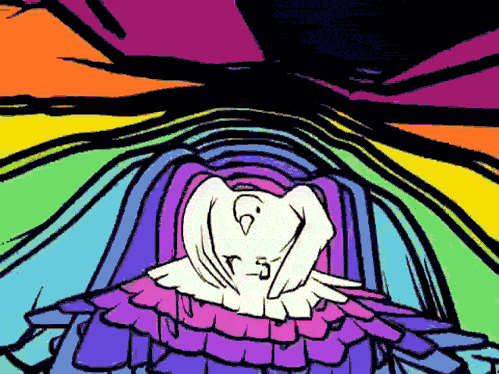 Click above
Consciousness Is a State of Matter: MIT
The Quantum Room & Door Analogy
Do you want to create your dreams? Your thoughts and emotions are constantly creating or uncreating quantum doors to your desires. We create or lose quantum doors in the same way we create or lose neuron pathways.
This is not a theory, this is simply how we operate second by second and day by day. Your doors to many-worlds are everywhere appearing and disappearing. You are travelling though probabilities now (through many-worlds). The transition from one probability to another seems seamless, but you are going though one such door now by reading this.
Click above
Frustrated Fred in His Quantum Room with No Doors Out
As frustrated Fred finally gets out of work and sits down to eat he clicks on his TV and can't find anything he wants to watch, so he settles on a real estate program. In this program a man like him is buying a house on a beautiful tropical island. Fred curses the man in jealousy and changes the channel.
Many-worlds interpretation of quantum mechanics tells us that every time we make a decision we create another probable self who made the choice we didn't. Probable selves are real. You can literally choose what path you take and move into your dream house simply by understanding probabilities and not doing what Fred did. We literally choose between selves and worlds constantly.
Through our choices we can experience any reality we want.
Through our thoughts and emotions, we are constantly generating doors and pathways to our dreams or retracting them in the same way we create or retract neuron pathways.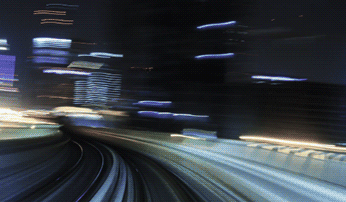 C = Ef:  MIND FORMS MATTER:  FAST TRACK TO SUCCESS
Your Fast Track to Success  links (C = Ef) above load in milliseconds
Quantum Rooms and Doors
Imagine Fred is in a room in a house. In an analogy, imagine Fred sees a door that leads somewhere but he doesn't know where yet because he hasn't yet opened the door to look in the room it opens up to. This door represents his future as determined by his next choice. The door is labeled "Fred's future."
Fred opens the door when he is frustrated and sees that there is only a room like a big closet with no doors. It is a dead-end. His frustration proves true, his future goes nowhere. The reality is nothing but a dead end. Upon seeing his lack of options, he gets enraged and slams the door, never wanting to look again.
Here is where things get interesting. Imagine that this is not an ordinary room but is instead a quantum room.
The laws of physics that apply to the mind and probabilities are different than the laws of Newtonian physics that apply to matter. Imagine that this is a mental room governed by quantum laws. The doors and rooms in this analogy represent probabilities that either lead to what Fred wants, to nothing, or to what he doesn't want.
Go back to before Fred opened the door and imagine now that Fred makes a different decision before he opens the door. Suppose Fred changes his attitude. He thinks that maybe he can come up with the money or in some other unknown way find a means to acquire the house he wants. Suppose now that he opens the same door labeled "Fred's Future."
He opens the door to the same room and this time there is door inside the room on the adjacent wall. In this probability there IS a door. The door that exists in this probability but not the other represents an opportunity to acquire the house he wants.
Change your thinking and doors to what you want will appear out of nowhere. These will be doors that weren't there a minute ago. As Many-worlds interpretation of quantum physics suggests, Fred's decision to believe he may be able to acquire the house he wants creates an entirely new path to what he wants. The door doesn't appear objectified, but it is there. It could be an idea Fred has while he is watching his real estate program. That idea could lead to a future probable encounter that makes his desire possible.
Whenever you think positively new opportunities that lead to different probable worlds appear disguised as ordinary decisions and series of events(as if by magic). This is how you navigate in and out of probabilities to hopefully get to where you want to go. Many-worlds isn't a theory, it is simply the way we live our life.
Fred doesn't know there was no door in the other probability because he didn't choose that probability. He didn't open the door while he was frustrated (in this probability), so he never saw that there was no door in the probability that existed when he was frustrated. So, it doesn't surprise him a great deal to see a door. He doesn't think, "how can there be a door when there was no door before?" He just thinks his previous negative assumption must have been wrong. But it wasn't. Each belief and each assumption have their own corresponding reality.
Each belief even creates its own past and future probabilities (in the spacious present [simultaneous time]).
This analogy explains how our beliefs (also called assumptions) control our exposure to probabilities. Many-worlds (probabilities) exist at all times. Pathways between them appear or disappear according to what we think and feel. Quantum rooms and doors appear and disappear second by second according to what we are thinking and feeling.
When we believe something may be possible we create pathways to that eventuality. Doors that didn't exist suddenly appear. Coincidences, meetings, people, inspirations, impulses or synchronistic events appear that didn't before show themselves.
Maintain confidence and faith that you can create what you want, and you will be able to create it. Lose that confidence and faith and you lose the opportunities you need to make it happen. This is the way probabilities operate.
In a real example, I had no idea what I was going to write, and as I began writing anyway, this analogy just came to me. I proceeded on the faith that I would find a good subject to write on and I did. The door appeared.
Every time we move through a door, new doors appear. When I decided to write about quantum doors I created new probabilities that didn't previously "exist." This article can be published and used in a variety of ways. Once I go through one of those doors, other doors will appear. Maybe you will link your website to this page (please do). If enough people do, maybe by writing this article I will alter the collective future in a profound way. I may affect others and their ability to move into desirable probabilities. That's a lot of quantum doors!
Click above
Choice & Probabilities
Because Fred had a choice as to what to think, in another probability he chose differently. His thought was, maybe I can do what they're doing and move to a better house in a more desirable location.
In this alternate or parallel reality, Fred's thought, "maybe I can do this," made him feel good. That simple positive thought allowed him some relief from thinking he was a victim of limitations. But that's not all it did.
Fred normally believed limitations were inherent in his situation. When he thought in terms of limitations he didn't dare look at nice houses because this would only make him feel worse. Why look at what you can't have, he typically reasoned.
In the alternate world he questioned his negativity. He questioned the assumption that he couldn't have the house he wanted. He questioned the assumption that he didn't have the money to buy it or other means to acquire it or get the money necessary. As a result, his mood lifted slightly, and his reality began to change. Doors were coming closer.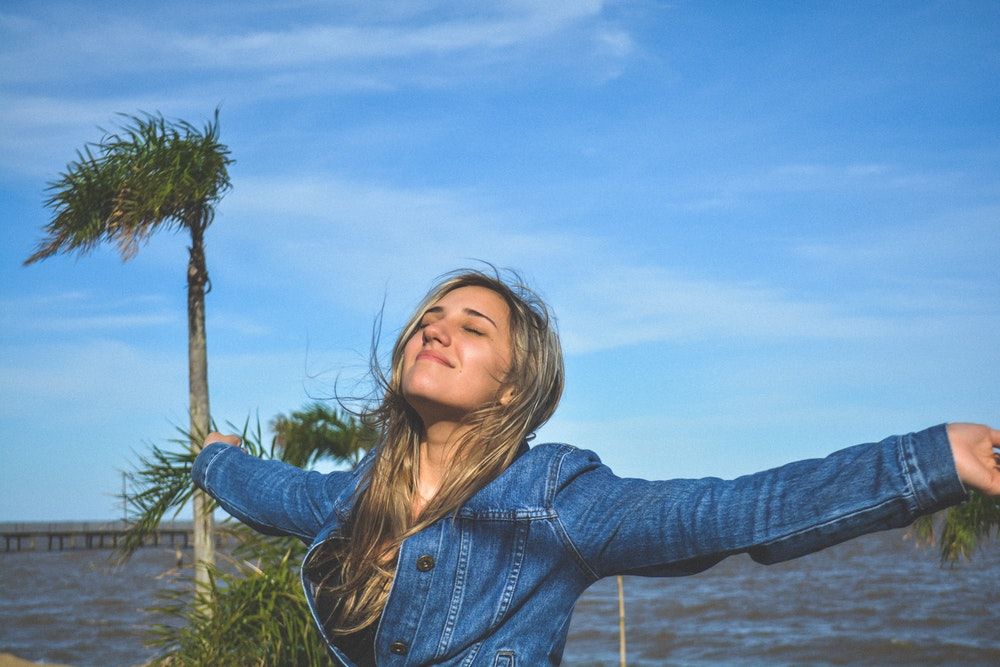 Click above
The Benefit of Feeling Good
Feeling good about a goal attracts the details that then make the goal possible.
Our emotions create quantum doors. If you feel really inspired about a goal such as moving to a better home, the emotion of inspiration and happiness you feel when you think about the possibility creates new opportunities that lead to what you want. Literally.
Faith creates quantum doors. If Fred doesn't have the money to buy the house he wants he can still proceed toward his goal by realizing that there may be opportunities he doesn't see now but still exist.
Fred can be cognizant of the existence of constantly changing probabilities. Something can happen that either gives him the money he needs or makes it possible for him to move without needing more money. By realizing this and thinking about having the house he wants he will feel better. These emotions will create the equivalent of neuron pathways I am going to call "quantum rooms and doors." How we feel is vitally important.
We don't really know how limited we are unless we try to move in the direction of our desires. Thinking and feeling we can have what we want creates a completely different series of probabilities. We then have a door to enter the world of what we want. We navigate through Everett's many-worlds in this way.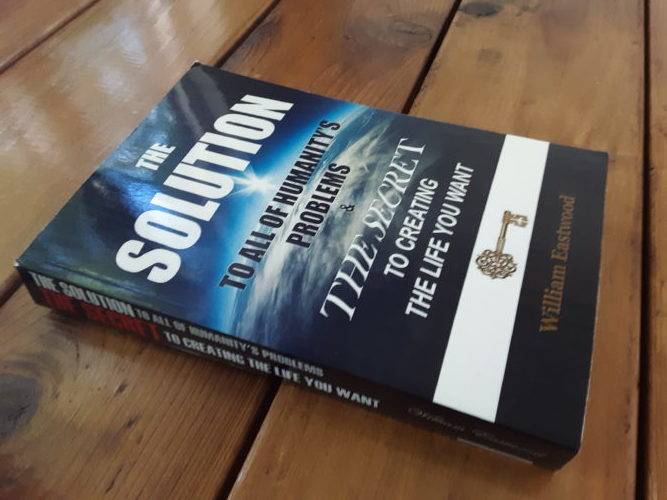 New Institution Can Heal Society
Anything is possible. Create your dreams. Start today.

THE SECRETS OF THE UNIVERSE UNVEILED: A sample of chapter one of the EN course.

Create Quantum Doors to Your Desires
Creating Doors to Probabilities

Create Inner Doors
to Desired Probabilities.
Quantum Physics
Many-Worlds.
The Practicality of
Multidimensionality &
Infinite Probable worlds
Click above
Laws Governing Probabilities
The laws of physics that seem to apply to the material world do not apply to the mind & probabilities.
The reality of the mind and probabilities do not abide by the rules and limitations of Newtonian physics. Your conscious mind is not even in time-space, it just looks in that direction because it is trained in such a way that it can only look out through the five senses.
The keys of the mind don't just open doors, they create doors. If you think something can't be done you are correct and no path to acquire it appears. But as soon as you believe it may be possible, a "door" is created.
The problem within our civilization is that we are trained to believe that mechanical laws apply when they don't. From the time we are young children we are programmed to believe cause and effect applies when it doesn't. As a result, all the pathways to probabilities that could open do not appear.
We don't open doors because cause and effect reasoning tells us there is nothing behind the door. And as long as we don't open the door there is no door behind the door. It is only when we open the door that another door can appear.
As a civilization we read reality according to the great myth of modern man.
Fortunately, quantum mechanics is giving us a chance to pause, and consider another possibility. We may enter another world, a probability in which we learn how to consciously direct our path through many-worlds. We may actually be free!
Click above to learn more
We Unecessarily Limit Ourselves
We have set our create-no-door-modus-operandi on auto-pilot.
The problem is that as we seem to travel though time we automatically assume we are limited. We are so deeply programmed by 15th century concepts that as our day progresses we are creating solid walls everywhere when we could be creating doors everywhere. Our invisible baseline beliefs are creating very effective walls that imprison us.
We need to change our auto-pilot assumptions about how reality works. We need to not just be aware of the concept I just explained, but to make the facts of selecting probabilities our auto-mindset, something we accept without thinking.
We must be 100% aligned with our freedom by believing in it so firmly that our subconscious is constantly telling us how to operate. In any given situation, our first thought must be a realization that we are in the spacious present surrounded by probabilities we are selecting by our every slightest thought and emotion.
We must be constantly reminded of the way creation works every time we think or make a decision. That baseline must be the foundation of every thought we think, even the seemingly trivial or minor thoughts.
We must think in accordance with an accepted foundation of metaphysical principles that always apply.
We need to learn to think in affirmations.

Click on the rotating earth at the top of every page for your daily affirmations.
Emotions & Positive Thinking
The emotions associated with a desired end result (and believing it may be possible), attracts the details necessary to make that eventuality a physical reality.
Implication: We should be intensely positive at all times. Do not get stuck in the treadmill of negative thinking and experience. Do not trap yourself in the feedback loop.
As you think negatively and in terms of limitations you contract your reality and number of choices available to you in the present moment. This is highly depressing because it reduces the probability of what you want, and you can feel the energy and reality of not getting what you want.
Probable Identities
Negativity and limiting assumptions also reduce your available probable identities. You become a bum rather than a doctor, or whatever.
You have unlimited probable identities within you. Negativity closes you to the reality of the feeling-state of your best self on a second to second basis. Positive thinking and self-concepts, on the other hand, literally expand your options and fill you with the energy of probable success.
Positive thinking creates pathways to your desires. Positive thinking draws the energy of those probabilities into your body. When you think positive you literally change your mental reality, attitude and emotions immediately. You become stronger, and you are aligned with a new future and past series of probabilities. You expand your reality and available range of choices.
Quantum doors will appear all around you.
---
Anything you want in life is possible. Creating what you want in life a lot easier than you may think.
PROSPERITY VIDEO & DROP-BOX LIBRARY 
View FREE prosperity video!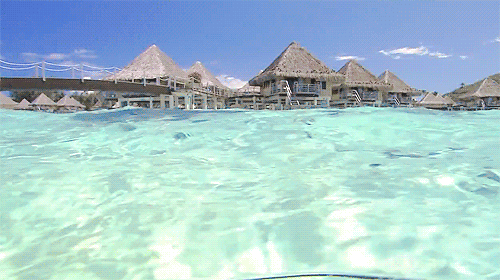 Repeat affirmations while watching more videos to  manifest superior wealth!

C = Ef - EQUATION: Origin and Meaning


Helping you to create the life you want!
Your own personal  METAPHYSICAL LIBRARY!
.

The drop-down boxes & buttons lead you to profound & amazing metaphysical insights. The Solution to Problems. Manifest Unlimited Money..
---
Click on the drop-down boxes to find the information you need.
Click above
Click above
Click above

The First Key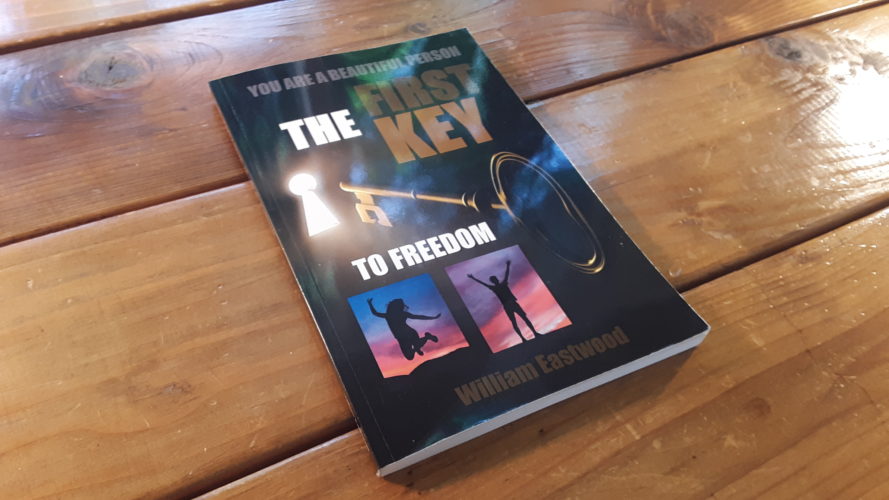 The perfect gift that keeps on giving! 

Show them you care by sending a book rather than a card! 

From $3.99!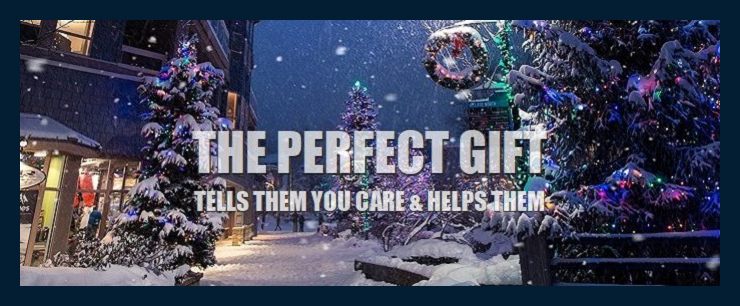 Click above
How do thoughts create matter?
The conscious mind directs unconscious activity that results in the actualization of our beliefs, thoughts and emotions.
Thoughts are energy which continues to exist. Thoughts combine with similar thoughts on inner levels. These turn into probable events which contain the impetus and pattern necessary to evolve into the complexity of matter.
Once sufficient intensity is achieved and certain requirements met, selected probable events manifest as ordinary events.
The balance of your thoughts, intentions, expectations, and those areas where you are focused or deeply emotionally involved will materialize as dominant areas of experience.
How do I create what I want?
It may take determination and resolve to change your position, circumstances and personal experience, but negative thoughts and moods will hold you back.
It is necessary to take back control of your mind and life from the internal judge and victim. The voices that tell you what is possible or not possible that come from within you are like little personalities with their own opinions. These are the voices of beliefs you hold.
These beliefs that exist in your subconscious were created when you were very young. You internalize the beliefs and values of your parents and the entire civilization.
Contemporary worldviews are based on myth. To be free to create what you want you must dispense with those particular myths that you internalized as a youth. Doing so will allow you to create everything you want in life effortlessly.
You are in control of your life. The conscious mind controls what enters and grows in the subconscious. You must gain awareness of what you are telling yourself is or is not true in your head. Then you must learn to project what you want in belief, thought, imagination, expectation, affirmation and emotion.
Before I learned to efficiently influence reality with my thoughts, I had to battle an antagonistic set of detrimental beliefs I had inherited early in life. The main problem causing me to suffer in life was the inner judge (parasite) within sabotaging everything I set out to accomplish.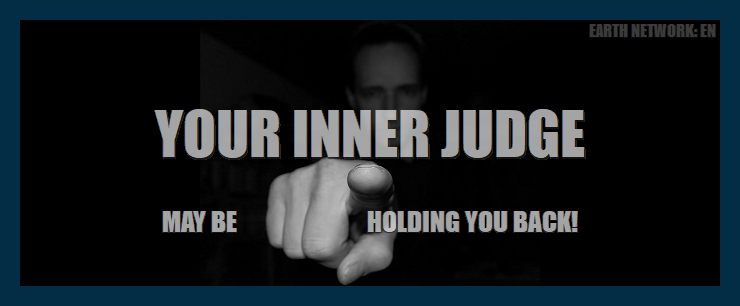 Only 1 in 100 people are free!
The Inner Judge & Victim Control Us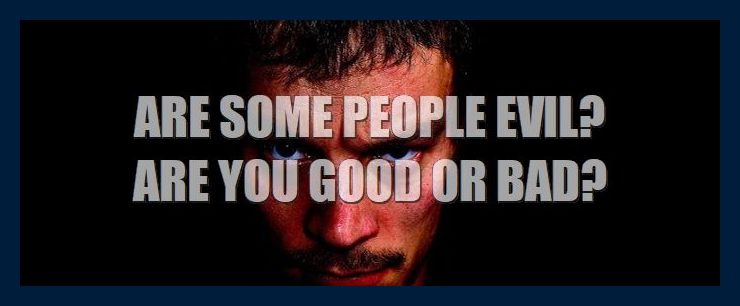 The solution to the world's problems.  Your thoughts create your reality.


Primary article concludes here.
FOUR SCIENTIFIC EDUCATIONAL SITES WITH ONE PHILOSOPHY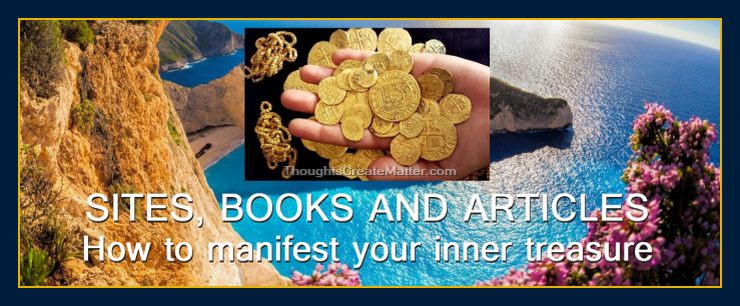 "You create your own reality and you are always in control of what you create.  I have said this since I was 12: You select events—probabilities—according to your desires and assumptions.
"The central premise that consciousness creates reality dismantles most accumulated knowledge in all fields. This creates a situation in which many beliefs and institutions will need to change."
The author attributes his success to the application of these principles. He worked on inventions with Yale University Professor, Everett Barber, at age 13, has taken on the most powerful institution in the U.S. and has gone on to write ten books. William founded Earth Network of Altruistic Individuals, Inc. at age 37.
If you believe in some kind of original substance creating the universe, there are certain common-sense conclusions that can be made. If the original substance were light, we could expect all further evolutions of light to be other forms of light. That is, whatever initially existed multiplied or evolved its own properties or constituents and could not create anything external to its own substance.
The original substance creates time and space, your environment, the events you experience and the objects you own. Nothing exists external to this substance. Everything you create is done by manipulating this substance.
If you follow this simple logical deduction, you too must be a portion of this original substance. There are no hierarchies of consciousness, but only the various intensities and colors of the one energy movement that is the original Consciousness. You are a portion of that original consciousness with all the abilities and characteristics of that original state that seeded all universes.
You are a creator.
Probabilities are infinite and a miracle to behold.
The content above is taken from my new manifesting book.
NEW EDITION: Released September, 2020.
.

The Practicality of Multidimensionality & Many-worlds: Creating Doors to probabilities
© Copyright, 2019 By: William Eastwood

RESEARCHING CONSCIOUSNESS SINCE 1975

Achieve all your ambitions with POWERFUL EN books
EARTH NETWORK BOOKS By William Eastwood

Anything is possible. Create your dreams. Start today.

KNOW WHO YOU ARE:  We need to wake-up within the dream, and enter our true life.

Anything is possible. Create your dreams. Start today.

THE SECRETS OF THE UNIVERSE UNVEILED: A sample of chapter one of the EN course.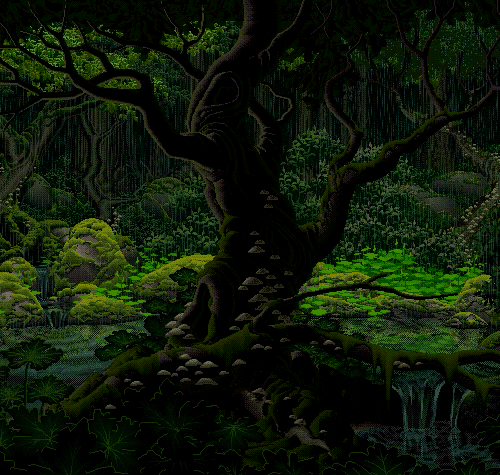 Click on the rotating earth at the top of every page for your daily affirmations.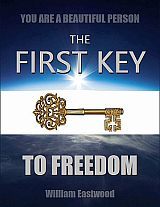 ePub: (eBook)
Waste no time with this powerful guide. Get the single-most important key to liberate yourself from all limitations. Imagine a life in which you can do anything you want because you are no longer hindered in any way whatsoever.
Enables you to succeed in all areas and in all ways.

With a magic genie inside you, anything is possible.
Based on the scientific paradigm given by David Bohm, colleague of Albert Einstein. An incredibly simple, enjoyable and easy way to use the infinite creative event-forming ability within you.
Powerful metaphysical principles and advanced autonomous philosophy to overcome restrictions and limitations. Open to any page, read a few lines & that's all you need to do to transform your day and life.
Based on credible science. It is tested and it works.
You create your reality. When we make life difficult we miss the whole point.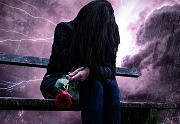 This is a very affordable book and great gift to help someone get out of a difficult life situation.
---
Mind Forms Matter Links
Extended articles of merit

Recommended site: Thoughts create matter
---
Categories: Many-worlds interpretation practical implications. Creating Doors & avenues to probabilities. The Omniverse. Probable, parallel and alternate worlds & realities. Meaning of Multiverse & Bubble Universes. Multidimensionality & probabilities. Do thoughts create matter & reality? Consciousness creates reality and mind forms matter. Mind over matter facts, proof, science, philosophy and school. Click on our site and mind forms matter books to learn more.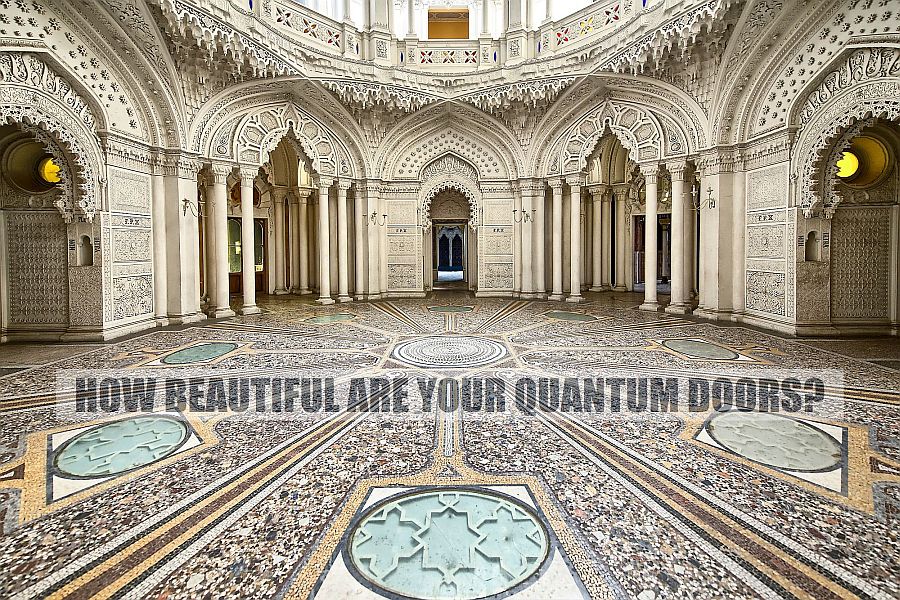 And Rooms?
The Practicality of Multidimensionality & Many-worlds: Creating Doors to probabilities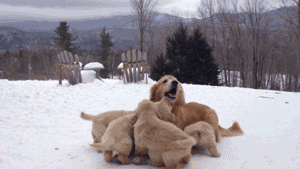 Do you want to create your dreams? Your thoughts and emotions create highways to what you desire or dead ends. We create or lose quantum doors in the same way we create or lose neuron pathways.
The concepts conveyed in this website are within these books.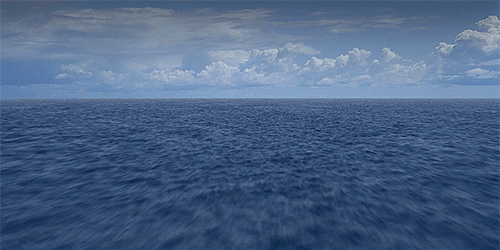 www.MindFormsMatter.com