---

MIND FORMS MATTER: EARTH NETWORK: Learn How Your Mind Forms Matter & Reality
Multidimensionality & Many-worlds: Creating Doors to Probabilities
Practical Nature of the Multidimensional Self
---
45 year study. Hundreds of articles. Change your life
C = Ef:  FAST TRACK TO SUCCESS
Your Fast Track to Success  links (C = Ef) above load in milliseconds
Click Image for EN founder's video. Buy book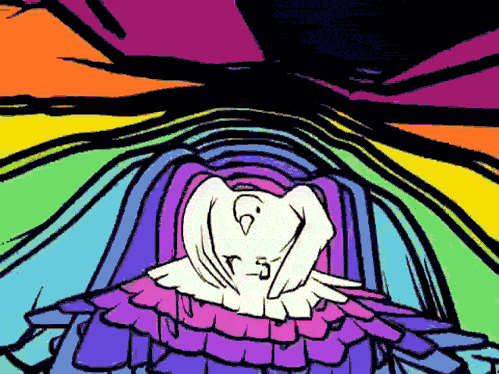 You create your reality with your thoughts.
You have an amazing opportunity to create anything you want in life.
How does mind form matter?
How does the mind form matter?
The conscious mind directs unconscious activity that results in the actualization of our beliefs, thoughts and emotions.
Thoughts are energy which continue to exist. Thoughts combine with similar thoughts on inner levels. These turn into probable events which contain the impetus and pattern necessary to evolve into the complexity of matter.
Once sufficient intensity is achieved and certain requirements met, selected probable events manifest as ordinary events.
The balance of your thoughts, intentions, expectations, and those areas where you are focused or deeply emotionally involved will materialize as dominant areas of experience.
Are you really free?
Only one in a hundred people are free!
The rest spend their lives in service of others. I am not speaking of financial freedom, but something deeper. Even deeper than having time to do whatever you want with your days.

Making excuses for the bad judge & victim
The world is filled with quiet sufferers who when pressed will tell you that they are happy in life. They may say, sure they don't have the dream they want, but they are happy and their life is fine. In their second breath they may say life is unfair and that we all have to accept that there is a lot of competition, that each person will have challenges and setbacks or whatever.
Any degree of "this is good enough for me because…," is playing right into the hands of the inner judge and victim, accepting the… read more.
At about 12 years of age I became passionately engrossed in this subject and have studied it every day of my life. Is one of the most important subjects to study and has the most practical applications because it deals with liberation of who you really are.
If you wish to have what you really desire in life and enjoy the incredible opportunities life has to offer you have to get rid of the inner judge and victim.
I have been waiting 50 years for society to wake up to the facts, and I am astounded that this has not happened in any full-blown way.
It's amazing how restricted people are. I hope you are not one of these people and can open your mind to this information which will certainly set you free if given a chance. Read more.
---
Why the whole world suffers!
Man with pointing finger depicts the inner judge within people that holds them back.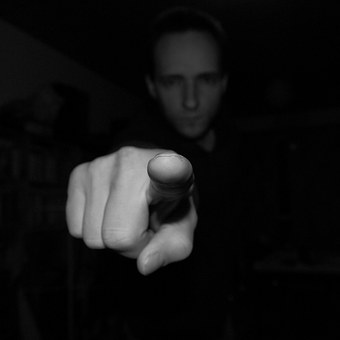 Only one in every 100 people are aware of the inner judge and victim!
You must be aware of the problem to solve it.

The Inner Judge & Victim Control Us

Can I Trust Myself & Control My Destiny?
EASTWOOD: Magic Universe & Mind Power
Why don't scientists believe mind forms matter?
Many top physicists do know that mind forms matter
It is the rest of science, media and the world who do not want to listen to what they are saying.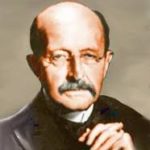 Max Planck
,
Nobel Prize
Winning
father of quantum mechanics says,
"I regard matter as derivative from consciousness."
— The Observer, 1/25/1931

Max Tegmark of MIT
Click on the MIT button below to see current official confirmation from a respected physicist in the scientific community that matter is a state of consciousness.
Consciousness Is a State of Matter: MIT
The official scientific establishment as a whole does not want to admit consciousness creates matter. There is a reason why.
Early scientific instruments could not measure consciousness or quantum activity. Scientists could not prove or disprove anything about consciousness, and so they eventually assumed consciousness had nothing to do with bottom-rung reality, without proving it did not. Eventually science as a whole took the official stance that consciousness had nothing to do with bedrock reality.
To go against the materialistic view that was adopted by the world is to threaten the entire worldview and authority of science.



Helping you to create the life you want!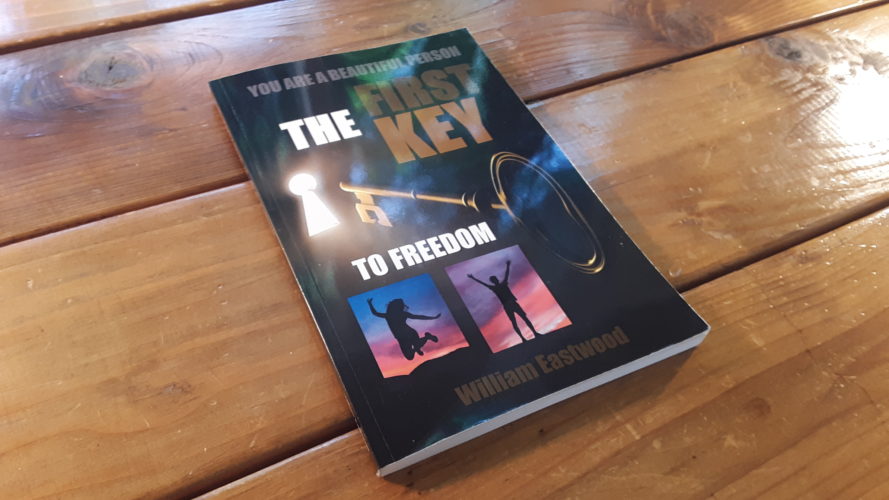 The perfect gift that keeps on giving! 

Show them you care by sending a book rather than a card!

  From $3.99!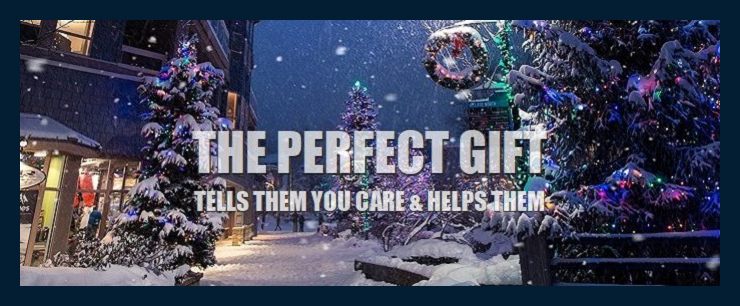 Ebook & other books available.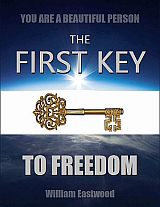 Click above
The Quantum Room & Door Analogy
Do you want to create your dreams? Your thoughts and emotions are constantly creating or uncreating quantum doors to your desires. We create or lose quantum doors in the same way we create or lose neuron pathways.
This is not a theory, this is simply how we operate second by second and day by day. Your doors to many-worlds are everywhere appearing and disappearing. You are travelling though probabilities now (through many-worlds). The transition from one probability to another seems seamless, but you are going though one such door now by reading this.
How to keep yourself 100% safe
You can be 100% safe from all threats
Is it possible to be safe from all threats, regardless of their source.
Solving social problems & remaining forever safe
You are safe when you know how to think beyond cause and effect, because you will be operating by a primary rather than secondary law of the universe.
How to Be 100% Safe MENTAL PROTECTION
Our institutions, societies and accepted methods of doing things are all based on the idea that things happen without cause. This paradigm, as you probably know, is false. It is based on a mechanistic universe and a religious—Darwinian world.
Events happen for a reason and we control everything that happens in our lives. But how many new authors will tell you the truth? The answer is, very few. Most authors do not want to alienate you, which will happen if they say something contrary to  your most basic beliefs about reality. That doesn't happen here at EN. The fact is, we will tell your right-away, that your reality is a projection of your consciousness.
The Secrets of the Universe Unveiled
We can solve not only the problems of violence in our culture, but also eliminate barriers to success so that we can achieve our personal goals and ambitions. Bullying or personal degrading and institutional hindering of the individual leads to most personal and social problems.
Why the whole world suffers!
Man with pointing finger depicts the inner judge within people that holds them back.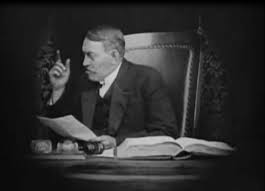 Only 1% of people are free.
The rest are controlled by

the inner judge & victim.
The Inner Judge & Victim Control Us Both the mind and body are controlled by the parasite.
Can I Trust Myself & Control My Destiny?  Few people are even aware of the inner judge & victim.
The True Cause of School Shootings
The Authoritarian Bully World's Worst Problem
Is orthodox science at an impasse?
The mechanistic paradigm is about to collapse
Orthodox science and physics map known reality. Neither science or physics have made any real effort to describe the meaning of the systems they map.
HISTORY OF SCIENCE Why it Made Mistakes
They leave the question of meaning to philosophers and religion. As a result they are unable to understand consciousness.
The Scientific Establishment Does Not Know What Anything Is (Physical Matter / Electromagnetic Energy)
The scientific establishment has made a huge blunder by assuming that consciousness is a throw-off product of the physical brain. Scientists have been searching for those components of the brain that produce consciousness and have been unable to find them. This is because the brain does not produce consciousness.
In the past there was no organized attempt to investigate consciousness because those in orthodox scientific circles within the establishment had already decided that it wasn't all that significant. However, in the past 20 years neuroscientist have been attempting to understand what it is, but have been unable to  come to any kind of  consensus.
Science is reductionist, which means scientific methods break systems down to understand their parts. However, consciousness is the most fundamental of all phenomena and can't be broken down.
In general, scientists don't know what consciousness is or that it cannot be merged with the current mythical mechanistic scientific paradigm.
NBC NEWS REPORT: Universe is conscious

Both waves of matter and thoughts are electromagnetic energy. Matter and waves are the same thing. The facts are right in front of us.

Consciousness Is a State of Matter: MIT
How to Achieve All Goals Easily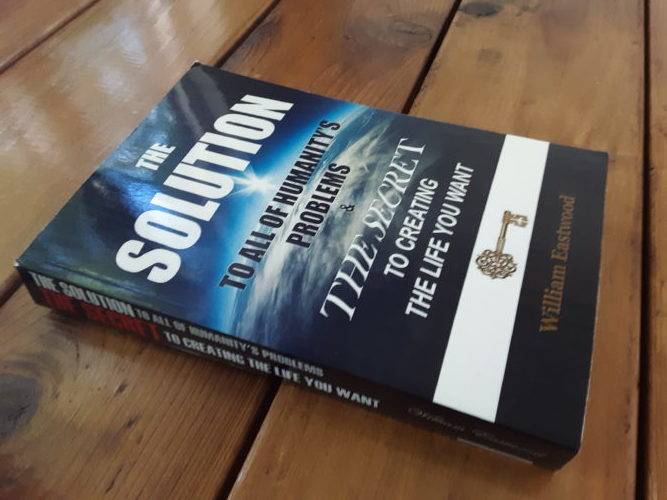 Click above
Frustrated Fred in His Quantum Room with No Doors Out
As frustrated Fred finally gets out of work and sits down to eat he clicks on his TV and can't find anything he wants to watch, so he settles on a real estate program. In this program a man like him is buying a house on a beautiful tropical island. Fred curses the man in jealousy and changes the channel.
Many-worlds interpretation of quantum mechanics tells us that every time we make a decision we create another probable self who made the choice we didn't. Probable selves are real. You can literally choose what path you take and move into your dream house simply by understanding probabilities and not doing what Fred did. We literally choose between selves and worlds constantly.
Through our choices we can experience any reality we want.
Through our thoughts and emotions, we are constantly generating doors and pathways to our dreams or retracting them in the same way we create or retract neuron pathways.
Quantum Rooms and Doors
Imagine Fred is in a room in a house. In an analogy, imagine Fred sees a door that leads somewhere but he doesn't know where yet because he hasn't yet opened the door to look in the room it opens up to. This door represents his future as determined by his next choice. The door is labeled "Fred's future."
Fred opens the door when he is frustrated and sees that there is only a room like a big closet with no doors. It is a dead-end. His frustration proves true, his future goes nowhere. The reality is nothing but a dead end. Upon seeing his lack of options, he gets enraged and slams the door, never wanting to look again.
Here is where things get interesting. Imagine that this is not an ordinary room but is instead a quantum room.
The laws of physics that apply to the mind and probabilities are different than the laws of Newtonian physics that apply to matter. Imagine that this is a mental room governed by quantum laws. The doors and rooms in this analogy represent probabilities that either lead to what Fred wants, to nothing, or to what he doesn't want.
Go back to before Fred opened the door and imagine now that Fred makes a different decision before he opens the door. Suppose Fred changes his attitude. He thinks that maybe he can come up with the money or in some other unknown way find a means to acquire the house he wants. Suppose now that he opens the same door labeled "Fred's Future."
He opens the door to the same room and this time there is door inside the room on the adjacent wall. In this probability there IS a door. The door that exists in this probability but not the other represents an opportunity to acquire the house he wants.
Change your thinking and doors to what you want will appear out of nowhere. These will be doors that weren't there a minute ago. As Many-worlds interpretation of quantum physics suggests, Fred's decision to believe he may be able to acquire the house he wants creates an entirely new path to what he wants. The door doesn't appear objectified, but it is there. It could be an idea Fred has while he is watching his real estate program. That idea could lead to a future probable encounter that makes his desire possible.
Whenever you think positively new opportunities that lead to different probable worlds appear disguised as ordinary decisions and series of events(as if by magic). This is how you navigate in and out of probabilities to hopefully get to where you want to go. Many-worlds isn't a theory, it is simply the way we live our life.
Fred doesn't know there was no door in the other probability because he didn't choose that probability. He didn't open the door while he was frustrated (in this probability), so he never saw that there was no door in the probability that existed when he was frustrated. So, it doesn't surprise him a great deal to see a door. He doesn't think, "how can there be a door when there was no door before?" He just thinks his previous negative assumption must have been wrong. But it wasn't. Each belief and each assumption have their own corresponding reality.
Each belief even creates its own past and future probabilities (in the spacious present [simultaneous time]).
This analogy explains how our beliefs (also called assumptions) control our exposure to probabilities. Many-worlds (probabilities) exist at all times. Pathways between them appear or disappear according to what we think and feel. Quantum rooms and doors appear and disappear second by second according to what we are thinking and feeling.
When we believe something may be possible we create pathways to that eventuality. Doors that didn't exist suddenly appear. Coincidences, meetings, people, inspirations, impulses or synchronistic events appear that didn't before show themselves.
Maintain confidence and faith that you can create what you want, and you will be able to create it. Lose that confidence and faith and you lose the opportunities you need to make it happen. This is the way probabilities operate.
In a real example, I had no idea what I was going to write, and as I began writing anyway, this analogy just came to me. I proceeded on the faith that I would find a good subject to write on and I did. The door appeared.
Every time we move through a door, new doors appear. When I decided to write about quantum doors I created new probabilities that didn't previously "exist." This article can be published and used in a variety of ways. Once I go through one of those doors, other doors will appear. Maybe you will link your website to this page (please do). If enough people do, maybe by writing this article I will alter the collective future in a profound way. I may affect others and their ability to move into desirable probabilities. That's a lot of quantum doors!
Does quantum mechanics disprove materialism?
Yes!

they can't both be right. One is correct and one is incorrect
Does quantum mechanics disprove materialism?
Yes!
The findings of quantum mechanics
rejects traditional notions
of a mechanical universe, often referred to as
realistic philosophy.
The implication is that reality is basically non-physical and is a manifestation of consciousness.
Bell's theorem proves that the official scientific mechanistic worldview of our civilization is inaccurate, in short, a myth.
Non-local quantum mechanics governs over local physics. This is, in an anology, like national laws overriding local or state and town laws. The local (mechanical) laws apply in certain localities only.
Even orthodox science is confounded by the findings of quantum mechanics which strongly suggest that reality itself is non-local.
Materialism is a myth.
The laws of thermodynamics tell us that energy (in an isolated system) cannot be destroyed, only transformed. Many have taken this to imply that the universe must therefore be eternal. I take this to mean that consciousness forms matter.
Physical systems do not change physical systems. Energy, which is the universe itself, is a form of consciousness. Consciousness itself is indestructible and eternal.
How to Achieve All Goals Easily
Click above
Choice & Probabilities
Because Fred had a choice as to what to think, in another probability he chose differently. His thought was, maybe I can do what they're doing and move to a better house in a more desirable location.
In this alternate or parallel reality, Fred's thought, "maybe I can do this," made him feel good. That simple positive thought allowed him some relief from thinking he was a victim of limitations. But that's not all it did.
Fred normally believed limitations were inherent in his situation. When he thought in terms of limitations he didn't dare look at nice houses because this would only make him feel worse. Why look at what you can't have, he typically reasoned.
In the alternate world he questioned his negativity. He questioned the assumption that he couldn't have the house he wanted. He questioned the assumption that he didn't have the money to buy it or other means to acquire it or get the money necessary. As a result, his mood lifted slightly, and his reality began to change. Doors were coming closer.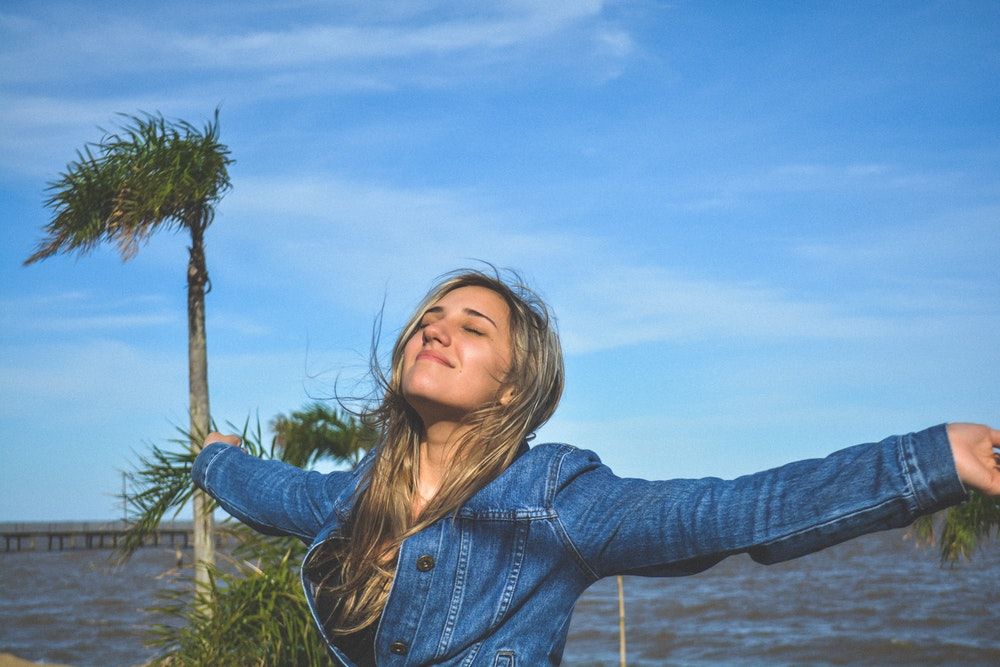 What is emotional understanding?
Example of emotional understanding
The emotional bliss you experienced as a child was the result of emotional understanding. There are certain intuitive comprehensions built into your mind when you are born.
By about age five or six we tend to grow out of intuitive comprehension built into our consciousness, and into the beliefs of our society. We internalize the degrading and negative beliefs of society and this hinders us.
The objective should be to reacquire the intuitive intelligence you were born with. At a very early age you have an emotional connection with nature, an an emotional understanding of reality.
The emotional bliss you experienced as a child was the result of having minimal beliefs, and those beliefs you held dear were inherent in your consciousness when you were born.
Nature & Characteristics of Consciousness
We are born in a state of grace, and possess love, trust and faith in the positive. We see the magic around us, and appreciate the beauty in everything.
We feel a connection to Nature and life, and we have a sense of power over our reality.
In early childhood until about age six, we intuitively sense that our thoughts influence reality and that we can control what happens to us.
Then as we grow older this emotional confidence erodes as our belief system changes. We adopt the beliefs of the adult world. We no longer feel safe.

THE SOLUTION to All of Humanity's Problems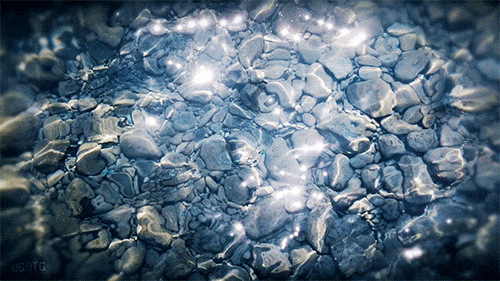 You can understand something intellectually but not emotionally. When something clicks, that's emotional comprehension.
To manifest anything you have to understand it on an emotional level. You've been told that your beliefs create your reality. What you believe is made evident by what you feel. If you think you believe you deserve to be rich but don't feel fully entitled to what you are asking for, the feeling is what tells you what you really believe inside.
Really feeling something to be true is what results in manifestation. Real knowing is followed by the feeling of knowing it is true.
Understanding anything on an intellectual level is an important and necessary preliminary. Real understanding, however, comes with emotional comprehension.
You cannot apply the principles of belief, thought & emotion manifestation with any significant level of success without a baseline emotional comprehension.
We have emotionally internalized the myth instead
The way we were told reality works, is that physical matter is detached, something apart from us and unresponsive to our desires and needs. As a result, we automatically process all information accordingly.
It is as if we are deeply cognizant of the "fact" that our thoughts and emotions do not form our reality, when in fact this is an emotionally-held hypnotic belief, or myth.
This  way of approaching life has been emotionally assimilated and it is our baseline approach. This must change if we are going to have any success with metaphysics.
A Quantum Leap is an emotional leap. It is the final factor needed; the emotional comprehension of an idea, principal or paradigm.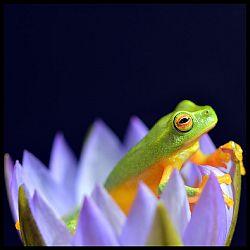 The way to change our baseline approach to life, is to study the metaphysical principles on an intellectual and emotional level, and then to deliberately replace the old paradigm with the new metaphysical truth.
When it all clicks emotionally, that is when it will really work in our lives.
This idea that our reality and other people are separate and apart from us is so deeply internalized that we have intellectually and emotionally lost a sense of control and power. Most people who are learning these concepts on my website have one foot in the mythical trance-like worldview held by the entire civilization, and one foot in the metaphysical worldview.
Most of us get it intellectually, but not emotionally. The emotional factor is where we go wrong. This is really just another way of saying that we don't really believe what we say we do on an intellectual level.
This means that most people that are learning these concepts have a lot of beliefs that are in conflict. If you don't want to be ineffective and divided like the majority, you must work on your belief system in order to assimilate the ideas intellectually and then emotionally.
Your objective should be to get to the point where you can make these principles  of manifestation work in your life. That is primarily an emotional accomplishment. That is one important reason why I am introducing video here that conveys emotional understanding.
This site has a variety of stimuli to emotionally reinforce and contribute to what you are learning on an intellectual level.
I cover as many subjects as possible in my websites, and I include daily affirmations and guidance to help you learn on both an intellectual and emotional level, so that you can apply the principles successfully in your own life.
The purpose of all of this is to help you create the life you want.
Click on any rotating earth on this website to navigate to daily affirmations and guidance.

EN QUALITY BOOKS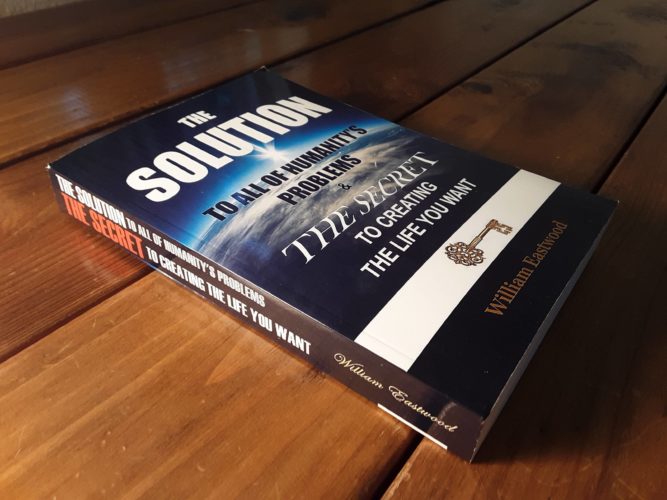 Click above
The Benefit of Feeling Good
Feeling good about a goal attracts the details that then make the goal possible.
Our emotions create quantum doors. If you feel really inspired about a goal such as moving to a better home, the emotion of inspiration and happiness you feel when you think about the possibility creates new opportunities that lead to what you want. Literally.
Faith creates quantum doors. If Fred doesn't have the money to buy the house he wants he can still proceed toward his goal by realizing that there may be opportunities he doesn't see now but still exist.
Fred can be cognizant of the existence of constantly changing probabilities. Something can happen that either gives him the money he needs or makes it possible for him to move without needing more money. By realizing this and thinking about having the house he wants he will feel better. These emotions will create the equivalent of neuron pathways I am going to call "quantum rooms and doors." How we feel is vitally important.
We don't really know how limited we are unless we try to move in the direction of our desires. Thinking and feeling we can have what we want creates a completely different series of probabilities. We then have a door to enter the world of what we want. We navigate through Everett's many-worlds in this way.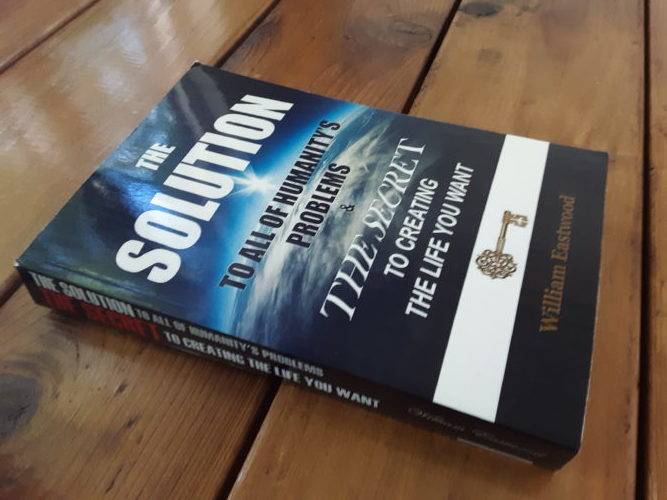 New Institution Can Heal Society
Article continues. Click link below (right alignment) to continue reading article.