---
The author of this article, William Eastwood, worked for a Yale University professor on a secret invention at a private research and development facility at age 13. This is documented in the public record.
Eastwood's 45 year study / 25 books reveal that intensity, conditions and other factors determine when your thoughts are projected into events. He has a daily post to help you create the life you desire.
CONSCIOUSNESS FORMS MATTER:
Mind Forms Reality
---
What is matter?
How does consciousness form matter?
How does mind form reality?
How does consciousness form physical particles?
I will answer these questions now.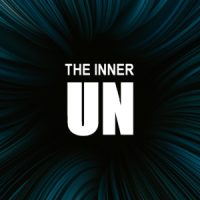 The Inner UN.
What is matter?
---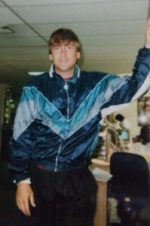 People tend to think that what they see around them is real, but what is really going on is a little more sophisticated than that. It helps that the younger generation is familiar with virtual reality, because that's what reality is. Maybe we should substitute the world "reality" with "hallucination."
An electron is a disturbance in a field of electromagnetic energy. External science does not know what electromagnetic energy is. Therefore they do not know what anything is.
But I know what it is. The field of electromagnetic energy is an expression of consciousness. This is how consciousness forms matter and mind forms reality.
"An electron is a disturbance in a field. The field is electromagnetic energy which is an expression of consciousness. This is how consciousness forms matter and mind creates reality."
— William Eastwood.
Click above to learn more.
---
What is matter? The world's long-standing assumption is that matter is a bottom-rung, fundamental property of reality. But renown physicist Sean Carroll has been telling people it is time they learned the truth.
Carroll says, when people talk to scientists about physics, they are thinking about the smallest building blocks of matter. When you divide cells and molecules into tinier and tinier bits until you can't divide them anymore you get a basic matter particle. But Carroll says it is not really the way things are. A particle is not a particle, it is a field within a field.
The universe is constructed of fields. What we think of as being a particle is just an excitation of a field, like a wave in an ocean.
An electron, for example, is just an excitation of an electromagnetic field. Particles, in the conventional sense, do not really exist.
Therefore: According to advocates of wave-only theory, E = mc2 is only a recipe for the amount of energy necessary to create the appearance of mass.
There is really no mass as currently understood, only energy.
So, what is the nature of this energy?
If matter is energy, what is energy?
---
Princeton Researchers, Robert Jahn and Brenda Dunne have even suggested that on a quantum level there may be no distinction between energy and consciousness. E = mc2 would then imply that consciousness forms the appearance of matter (form with density which appears to be solid but is not).
All fields are a part of one field. Quantum mechanics tells us that the entire universe is a single interconnected energy movement. You cannot get outside of this primary field of energy. It is all around you and it forms your body, thoughts and environment.
Scientists call the single energy movement energy containing information. This is the same definition of consciousness or thought. What is a thoughts but "energy containing information." Consciousness forms matter because consciousness is matter.
"An electron is a disturbance in a field. The field is electromagnetic energy which is an expression of consciousness. This is how consciousness forms matter and mind creates reality."
— William Eastwood.
The main article continues after the author's book description.
QUANTUM PHYSICS MIND-BRAIN MODEL
.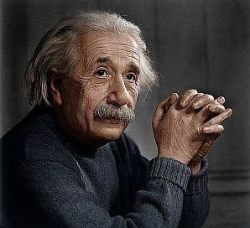 "Reality is merely an illusion, albeit a very persistent one."
― Albert Einstein
50

years of research goes into every book
Journey out of the illusion!
---
The article resumes:
Consciousness and matter are the same thing
---
Consciousness and matter are the same thing. Both are electromagnetic energy. The content of the mind is the stuff of electrons and molecules.
The scientific establishment, however, has no overall consensus as to what matter is, yet some of the most well-know physicists understand that both consciousness and matter are electromagnetic fields.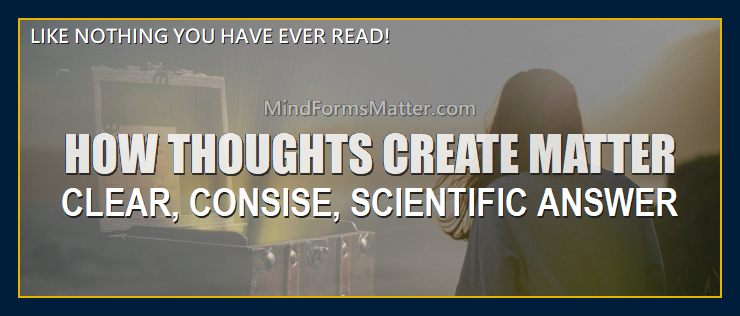 When thinking about the ramifications of the concept that all matter is composed of energy that has some form of consciousness or life within it, consider what the most significant theoretical physicist of the 20th century, David Bohm, has to say.
Friend of Einstein, David Bohm, gives us a new paradigm of reality and explains how our thoughts can affect people and reality. We can create fortunate synchronistic events in our lives.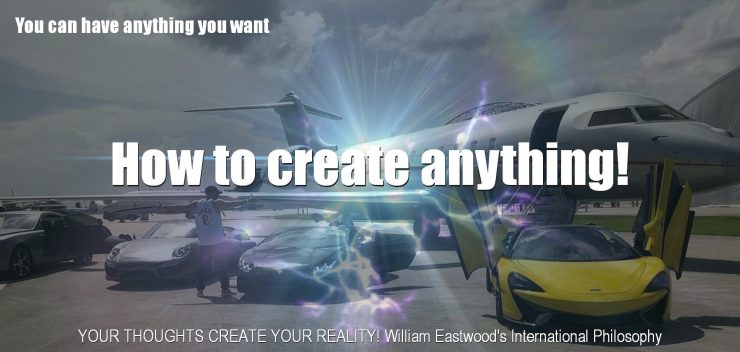 Mind forms matter practical application
---
I visualized a $20,000 check for about 40 days when I suddenly received $16,000 in free funds laid out in payments over a period of two years. I withdrew $1,500 from cash machines only three days ago. I made purchases online and I am receiving my orders daily. I am also corresponding with a real estate agent regarding the purchase of land in Hawaii where I am planning to move to in one year.
The money was completely unexpected and arrived suddenly.
To learn how this is done, visit my free daily affirmation post. Do this from time to time, especially in the early morning or when you need to refocus on the positive. You can also download my free book to learn the basic requirements.
If you click on the image of Robin Hood below, you will open a free PDF flipbook with all the information and links you need to make things happen with your thoughts.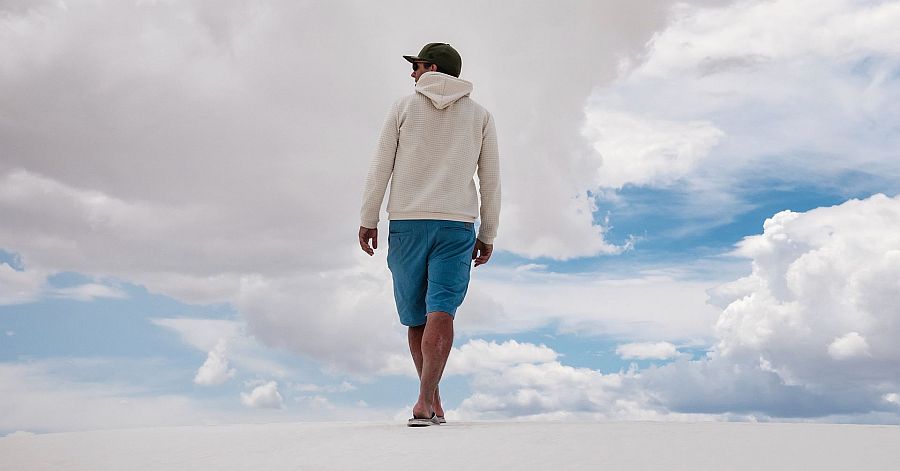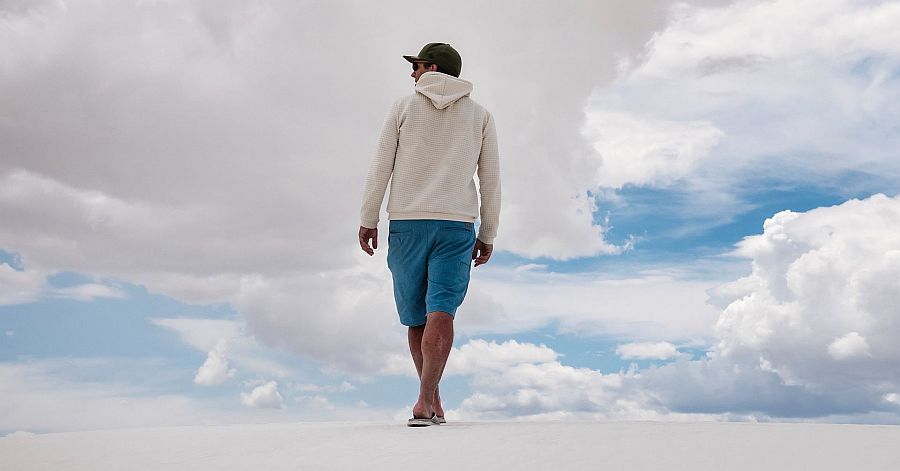 Is the entire universe a holomovement?
---
The holomovement reveals a holistic principle of "undivided wholeness" as explained in David Bohm`s worldview and interpretation of quantum mechanics.
Bohm, one of the founding fathers of quantum theory, says that everything operates in an interconnected process of cooperation. "Everything moves together in an interconnected process," he states in Wholeness and the Implicate Order. Bohm says that when electrons are combined (in plasma) they stop behaving like individuals and start behaving as if they are part of a larger and interconnected whole.
His observation of collective electron behavior—the holomovement—was that it seemed to be alive. In his view, electrons were acting in the same way cells do within a living creature.
Bohm also believes in a deeper dimension of reality, that space and time are derived from an even deeper level of reality which he calls the Implicate Order. The Implicate Order is beyond the ZPF. Later in his life he said that there is no sharp division between thought, emotion and matter.
The main article continues after the author's book description.
"An electron is a disturbance in a field. The field is electromagnetic energy which is an expression of consciousness. This is how consciousness forms matter and mind creates reality."
— William Eastwood.
EINSTEIN, BOHM & THE HOLOGRAPHIC UNIVERSE
---
According to Albert Einstein's colleague David Bohm, the mind projects the events we then perceive. Had Albert Einstein been successful defending Bohm in 1949, "the holographic theory of consciousness" may have replaced physicalism as our world's accepted science. (Documentation Princeton University.)
The inevitable paradigm-shift in mainstream science has begun.
The holographic theory of consciousness
---
The holographic theory of consciousness is largely based on the science of David Bohm. While the scientific method is reductionist and dissects to understand, Bohm's science is holistic, thus allowing Bohm's Internal Science to understand consciousness and External Science to fail to understand.
The holographic theory of consciousness says that the information in the whole is contained in each of its parts.
Electromagnetic waves have an infinite information storage capacity. When waves interact it is called interference and the original information from each wave in an interference pattern survives and can be extracted from each wave and read regardless.
Based on this view, the brain is understood to be a transmitter and receiver of information. The brain is a bioelectrical organism. The brain draws from the electromagnetic interference patterns that exist around us at all times. The brain thus draws from all information and adds new information to the whole.
Information is not stored in the brain, it is stored in the electromagnetic fields around us. Your thoughts, emotions and memories are not dependent on the existence of the brain. You exist as an individualized portion of the entire universe of information or what Bohm called the holomovement.
Your consciousness is a portion of the total electromagnetic field of the entire multidimensional universe.
Scattered thoughts display incoherence, meaning they go off in all directions from their point of origin, whereas focused thoughts are coherent like laser light. Focusing beliefs, thoughts and emotions is thus the key to personal power and the ability to both pick up information intuitively and manifest goals physically.
The brain, Bohm says, "may act like an antenna" to pick up information from the entire field of information of the universe.
Bohm says that if the mind is preoccupied with outer levels of reality, it is less able to pick up subtle information from the electromagnetic field. To pick up information from any source requires tuning to the frequency of the information sought.
The heart and body must be in coherence with the information of the subtle energies sought in order to experience profound intuition and identification.
To increase your bioelectrical sensitivity requires focusing and tuning the mind.
Bohm indicates that the "explicate order" (physical reality) is a projection from the "implicate order" (an inner reality of information) which underlies everything. Information guides the process by which matter is organized as the forms we then perceive. The collapsing wave function enters in, thus introducing the role human consciousness plays in the formation of the universe. Without an observer there is "only" electromagnetic energy containing information (consciousness).
Internal Science and International Philosophy adds its own unique perspective in a way that makes sense of Bohm's holographic universe.
"Inner nonphysical probable events are selected according to our beliefs, thoughts and emotions and thereby projected and experienced as being physical by our five senses. My books and articles explain how you control the process."
— William Eastwood
I offer the practical, easy to understand International Philosophy application of internal science principles.
---
The human race is in the most important transition since the birth of self-consciousness
---
Lulu.com is the book manufacturer with the most up to date version of the book. Distributors such as Amazon, may be carrying older versions.
Available for you as an Ebook and paperback.
eBook
A diamond!
By purchasing through Lulu.com, you get these books DIRECTLY FROM THE MANUFACTURER and cut out the middleman! — most reliable source — fastest delivery — lowest price.
Article continues.
Is matter energy, and is energy consciousness?
---
As previously mentioned, increasing numbers of physicists believe that physical matter does not exist in the terms we think it does. There is really no such thing as a particle. Elementary objects are viewed as being oscillations (waves) in quantum fields.
Matter is not solid at all, that the chair in which you sit is merely a field of energy.
DISCOVER MAGAZINE Life creates the cosmos
"An electron is a disturbance in a field. The field is electromagnetic energy which is an expression of consciousness. This is how consciousness forms matter and mind creates reality."
— William Eastwood.
The Collective Dream of the World
---
The interconnected and compounded mental energy of individuals within society results in both the physical and social properties and reality of society. I call this manifestation of our shared reality the Collective Dream of the World (CDW). Our reality is a dream.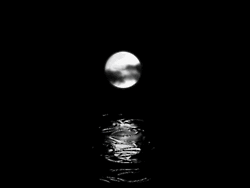 We are dreaming our reality into existence. Prevailing thoughts, beliefs and expectations shape and perpetuate this dream, projecting and manifesting them into "physical existence." Many of its undesirable aspects are created by a hypnotic trance generated by false beliefs. If you want to be free to create what you want in life, you must first escape the illusion.
The CDW is a result of belief systems we inherit from our parents and society when we are very young. Once internalized they generate cognitive and emotional energies which create and shape our reality. If we change the beliefs we change the dream.
The mind is always dreaming. Whether you are awake or asleep your mind is projecting energy into a hologram you experience as being solid and real. At times, sleeping dreams seem so real that we do not realize that we are dreaming. The same holds true of waking dreams.
The CDW is a dream occurring while we are awake. It is very convincing, very real.
The CDW was here before we were born. It was created by all those who lived before us. It is the combined result of all individual dreams. Billions of individual dreams form dreams of families, towns and countries. These combined together make up the CDW.
Parents and society simply pull children into this dream, with all its characteristic illusions and problems. Parents, teachers and authorities capture each child's attention and draw them into a reality already outlined and manufactured for them.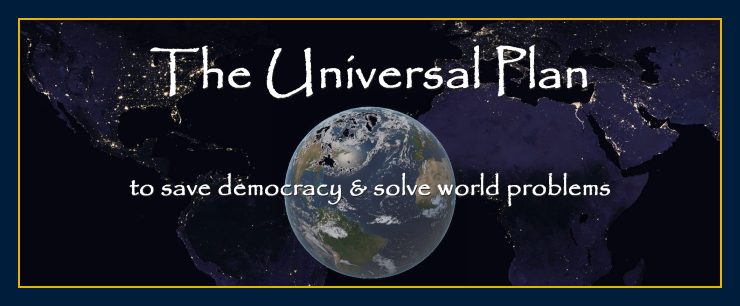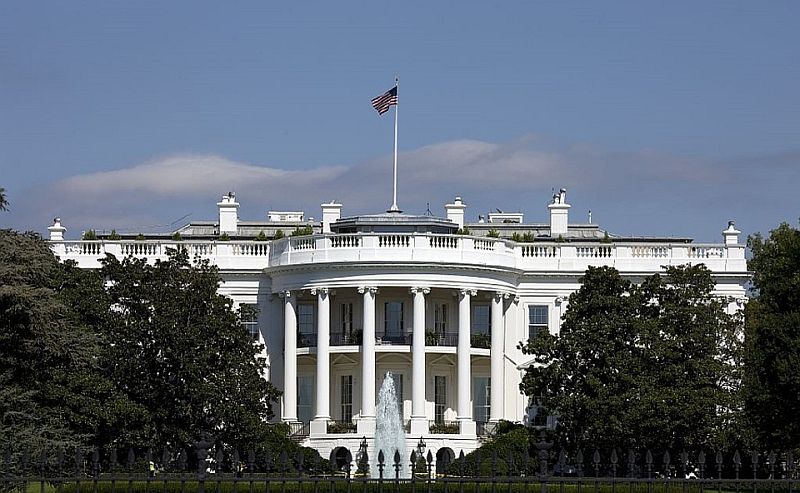 The reason for domestic terrorism, crime and violence
---
Those contributing to the CDW are projecting many inaccurate beliefs.
The CDW reflects an array of different, sometimes conflicting, dark or foreboding worldviews. Inaccurate components of science and religion I refer to as false religion and false science are the primary pollutants and distorters. The dream becomes a nightmare.
Be aware that I am saying only portions of science and religion are false.
Our CDW is based on the idea that we are an untrustworthy species, highly competitive, selfish and driven by a need to survive at the expense of others. If society knew that their thoughts were manifest they would understand that while we have experienced this for thousands of years, it is a dream we are creating by the nature of our negative beliefs that are inaccurate.
Since we are created by what we think, we have become what we defined ourselves to be. This has led to the problems we see in society. We are living the dream that we are not always good people. We are fulfilling the ideas of Darwin, Freud and concepts of sinful humans.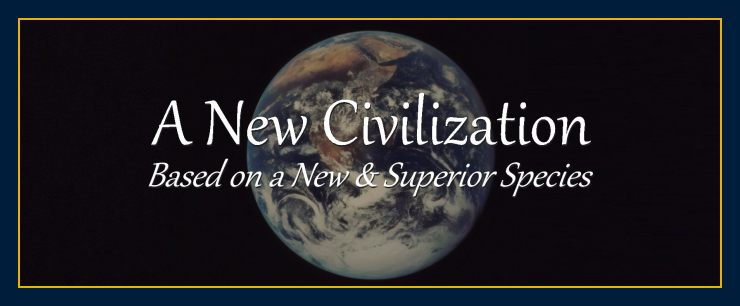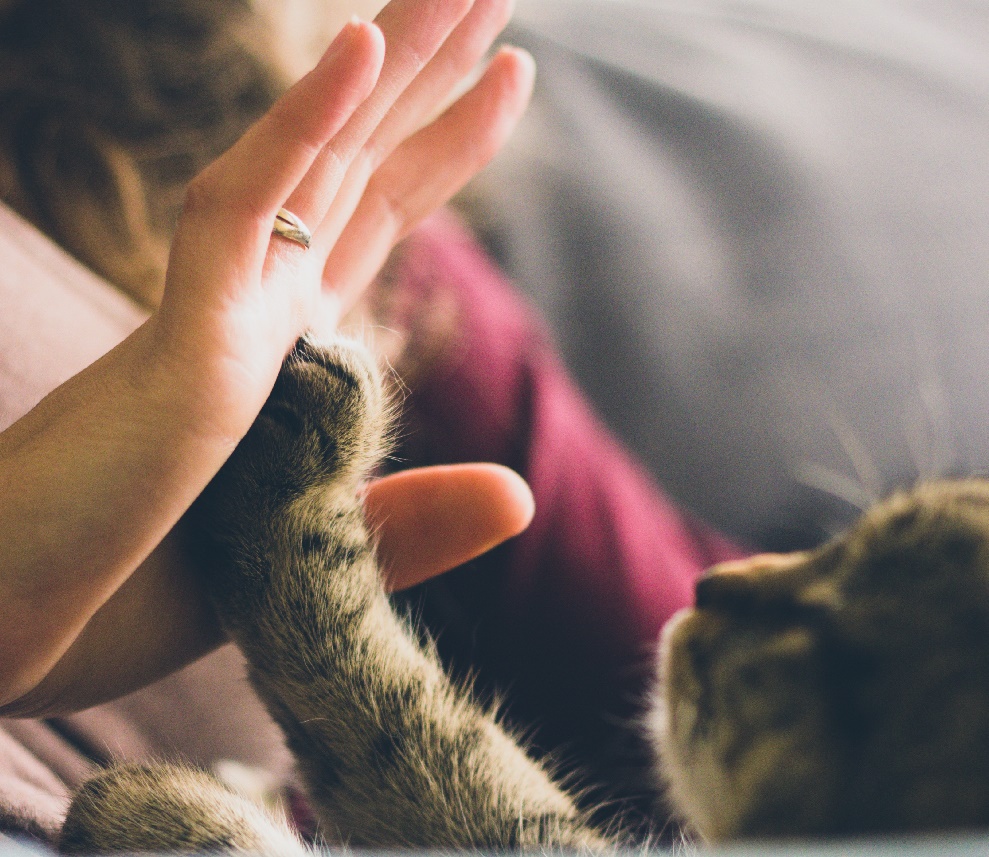 The inner-most self is good, cooperative and loving
---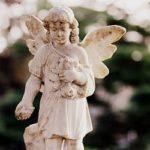 The true self I call "the Godling" corresponds to true religion's "innocent child of God."
Within society there is an almost complete lack of understanding that everyone creates his or her reality by means of projected thought. This void of knowledge combined with the pestilence (negativity within the CDW) causes virtually all of humanity's problems.
Scroll down or use the table of contents to continue reading the article.
"As our circle of knowledge expands, so does the circumference of darkness surrounding it."
― Albert Einstein
Humans have been pulling other humans down for generations. This is done in many ways. The core belief of our civilization is a miscalculation that is driving humanity's problems. Negativity and degradation are out of control. The world is in a downward spiral. The Altruism Code stops it all now.
50

years of research goes into every publication
The Altruism Code provides the way and the means
---
THE ALTRUISM CODE  is a reset button for civilization. Lets put an end to cruelty in the world and begin creating something better.
Seeming evils from the war in Ukraine to evictions, incarcerations and lawsuits are symptoms of a flawed model rather than flawed people.
Civilization is in transition. Great sweeping changes are taking place. If you take this path, you will not be adversely affected by moving with the mass currents, but will instead move in the right direction with the right science. We will be creating a new civilization.
"The Altruism Code - Your Protection" — A Constitution for a new civilization
Article resumes.
How does consciousness form matter?
---
Some aspects of manifestation are automatic following laws of physics, and some aspects are directed. At a deep inner level you initiate, project and control what happens like a producer, transforming energy into objects and events.
Making a new worldview work for you
---
To fully take advantage of the principles of conscious creation it is advisable to adopt a new baseline in the manner in which you relate to reality. To make the metaphysics work as it was meant to we need to automatically think in terms of attracting probabilities in simultaneous time.
SOME OF OUR MANY ARTICLES & BOOKS
Holographic reality: Events are a projection of your mind. ThoughtsCreateMatter.com
A new science and philosophy of life. ThoughtsCreateMatter.com
Exactly how thoughts create reality. MindFormsMatter.com
The world is your creation; you can have anything you want.  MindOverMatterPower.com
Secret Wisdom Books by William Eastwood. Lulu.com
CONSCIOUSNESS FORMS MATTER: Mind Forms Reality
---
Copyright © 2019, 2020, 2021, 2022, 2023, By: William Eastwood
Primary article concludes here.
Collaboration of scientists worldwide.
Neuroscientists officially announce the brain is a multidimensional receiver.
YOU HOLD THE SECRET TO SUCCESS
---
Categories: CONSCIOUSNESS FORMS MATTER: Your Mind Forms Your Reality. Consciousness and matter are both an electromagnetic field. This is how mind forms matter. Your consciousness forms matter and your reality. The collective dream of the world. Consciousness creates matter. How your mind forms and creates reality, life and matter. You create your own reality by what you think. Consciousness forms matter because consciousness is matter and matter is consciousness. Click on our site to learn more. 
CONSCIOUSNESS FORMS MATTER: Mind Forms Reality
To change any element of the movie you call life, you have to change your thinking. Altering the mind alters your life. There is no other way to change your life.