---
Eastwood worked for a Yale University professor on a secret invention at a private research and development facility at age 13. "We know quantum physics has disproven the classical physics responsible for world problems. Internal Science and International Philosophy can solve world problems and help people achieve their goals."
A public record of Eastwood's interview.
A MENU of 500+ FREE ARTICLES by Eastwood.
I am offering freelance ghostwriting services to fund humanitarian projects I am working on to help people around the world.
Freelance Ghostwriter: Autobiography, Nonfiction & Fiction Books, Blogs & Articles
---
Freelance ghostwriter writing service available.
Autobiography, nonfiction and fiction books, blogs, articles and other freelance ghostwriting services.
I have published 20 books and about 300 articles in the last five years.
I can get books sold internationally and know how to get excellent ranking on search engines.
Freelance Ghostwriter!
---
I haven't done freelance ghostwriting before, and if you haven't written a book before or hired a freelance writer previously, maybe it would be the perfect relationship. I want to finance some humanitarian projects through freelance ghostwriting services, and if you need a good writer, I have written 20 books in five years time. I will work at a reasonable rate. We can probably work it out. The freelance ghostwriting I do for you will fund work to help people around the world to achieve their goals and improve their lives. I've been asked to do coaching and so far I haven't done any, although I am not closed to the idea. 
There is not a lot of reason for me to be saying all of this except that I want the text in this article to be about 1500 words in order to rank in the top positions on the Bing, Yahoo and DuckDuckGo search engines. I used to easily rank in the top 10 and sometimes number one search position on Google, but it's more difficult now due to  the changes they've made in their algorithms, which they keep secret. I do, however, still rank number one on Google for some three-word keyword phrases in my field of self-help. I understand the Bing algorithm better than Google and I can get a lot of people to read my writing because of that understanding and my willingness and tenacity. Perhaps these skills can be applied to your project.
I rank in the number one search result position for many keywords on Bing, Yahoo and DuckDuckGo for my own books and self-help articles.
I do sell books all over the world which is not something many people have figured out how to do. If you need some advice on how to achieve that with your book or writing project, I may be of significant value to you in that area. 
I'm 59 years old and have a lot of experience in life. I survived this long, so I guess I'm successful. I'm very positive and easy-going. I enjoy people and think of myself as a humanitarian, but I like privacy and I keep to myself. I could benefit from getting some good book reviews because I really don't associate with multitudes of people directly. It's not so much that I don't want to socialize, as it is the circumstances I am in. I would like to hear about your situation and what you would like to achieve.
I could write an autobiography or self-help book for you, or whatever kind of book or project you are working on so long as I feel like I can do a good job with it. I do ask that you be at least 18 years old, that projects are not objectionable and funds are available.
Maybe you are a really good writer, or perhaps you have a lot of potential. I would like to have somebody editing my own writing, but by necessity I have learned to do it alone. I have edited my own books. I know that if you hire a ghostwriter it will improve your work. You will learn to write better. Hiring a ghostwriter is probably the fastest way to learn writing skills, but it is an even better way to create a fantastic book fast, which is the goal. Hiring a freelance ghostwriter is a smart way to improve your writing in an efficient manner. If you are a horrible writer, that's fine. The worse the writing is, the more valuable my help will be. If your writing is poor, that'll make me look really good. It will also give me a sense of accomplishment because I'll be able to clean it up and make you sound like you're a best selling author.
I am using voice typing right now and as I speak / write, I include the keywords (from the title) in the text so that I will rank high on Bing, which I am very good at doing. If you are reading this, it may be that I achieved the high ranking that I am aiming for right now. I am not going to spend a lot of time trying to improve this writing because I haven't had any ghostwriting freelancing jobs yet and I don't want to put a lot of time into something unless I know it's going to make me some money or at least help me in some other way. But money is what I need right now, so if you need some work done, I can get it done for you. Feel free to contact me. Like I said, you can email me just to get started. 
w.eastwood01@gmail.com
Autobiography, nonfiction and fiction books, blogs and articles
---
Where can I get help writing my book?
This is where you can get help writing your book. 
I can write and edit autobiographies, nonfiction and fiction books, blogs and articles.
I published 20 books and about 300 articles online in the past 5 years. I can write fast and get the job done. I could provide you with freelance ghostwriter services. I can write your autobiography, nonfiction or fiction book or articles. My writing is clear and to the point. It is easy to understand. If you want a freelance ghostwriter service, I may be the right person for you. Contact me via email (w.eastwood01@gmail.com or w@williameastwood.com) and I will give you my phone number and we can decide where to go from here. 
 This is where you can get help writing your book or project. 
I can write and edit autobiographies, nonfiction and fiction books, blogs and articles.
The remainder of this page includes some material from one of my five websites. I wrote and edited my own books and I also designed the covers and marketed the books. I learned to write and do everything on my own.
Have you been told the truth?
OUR BOOKS ARE ALL ABOUT ONE THING
The most important thing to know in life
---
How you can create what you want in life in a much easier way than we were all taught.
The treasure is inside you
---
We are here to express ourselves and create our dreams. We are not here to bury our most cherished desires. That is not what life is for. If you do not pursue your dreams, you are not going to be happy. You are not going to get your individuality or magic out, and you will suffer because of it. You are capable of far more than you think you are. Do not leave your potential undeveloped. Follow your desires, they are there for a reason.
That's a sample of my work. Now you have to decide if you want to contact me to do some freelance ghostwriting for you. I may or may not have the time or inclination depending on when you get a hold of me. I have a lot of books and articles of my own that require my attention.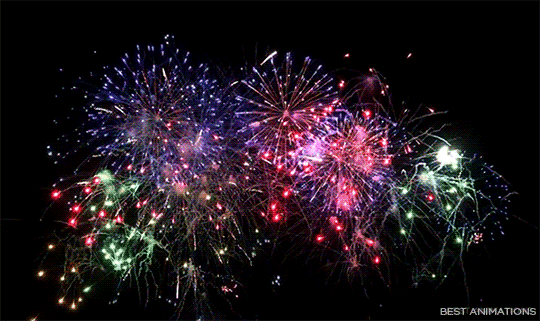 Freelance Ghostwriter: Autobiography, Nonfiction & Fiction Books, Blogs & Articles
---
© Copyright 2023, By: William Eastwood.
---
Categories: Freelance ghostwriter book writing service. Freelance ghostwriter for nonfiction and fiction books. Freelance ghostwriting for autobiography books and blogs. Freelance ghostwriting services for whatever form of writing you need done. Click on our site and books to transform your life.