---

What is a Thought? The Creative Nature of Ideas is Not What You Think
---
What is a thought?
What is the creative nature of ideas and what you think?
I will answer these questions now.
What is a thought?
---
What is a thought? A thought is not what most people think it is. An article in Psychology Today says a thought is a model. The answer given in complex brain-surgeon level scientific jargon in that article left me more confused by what the article was saying than by the original question, "What is a thought?"
It seems that we are still like little children playing with blocks when we do not even know what a thought is.
Thoughts are models, but they are not what the author of that article thinks they are. A thought can be half true as the title of this article suggests and as the Psychology Today author's thoughts on thoughts are. 
Both Google and Bing want to give you the truth so that you will be happy with your search results. Since I want to rank high on Bing and Google, I will give you the truth so that they will rank me higher, and you will know what my thoughts on thoughts are.
The actual motive to do anything, however, does not come from within Darwin's competitive model, or brain cells, but comes from within consciousness itself. Any thought has an impetus. The thrust or impetus of creativity and the search for truth, knowledge and meaning is an inherent characteristic of thought or consciousness.
If you want to know the definition of a thought, thinking or consciousness, think a little deeper than "cells create thoughts." Your thoughts are full of life and all the characteristics we ascribe to life. Whatever the characteristics of your consciousness are, the same can be said of thoughts. Thoughts are not what most people have thought thoughts are.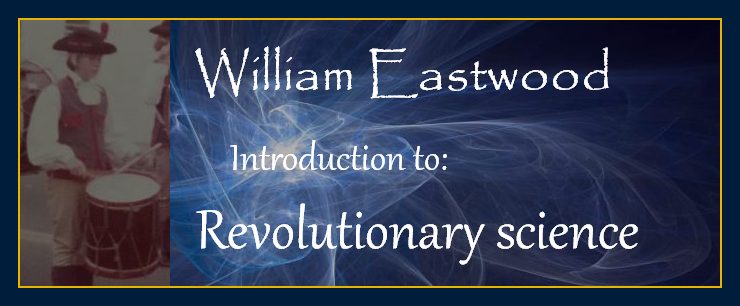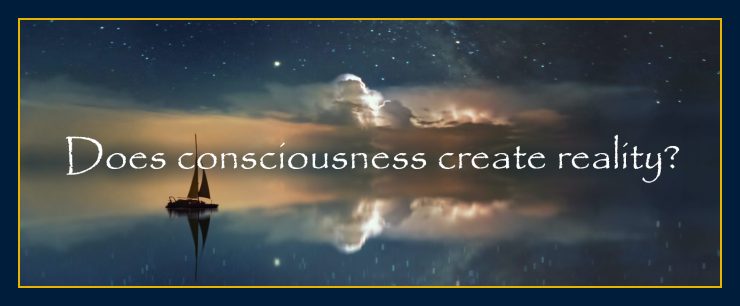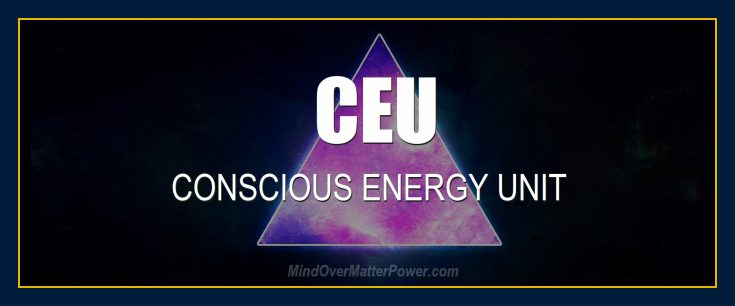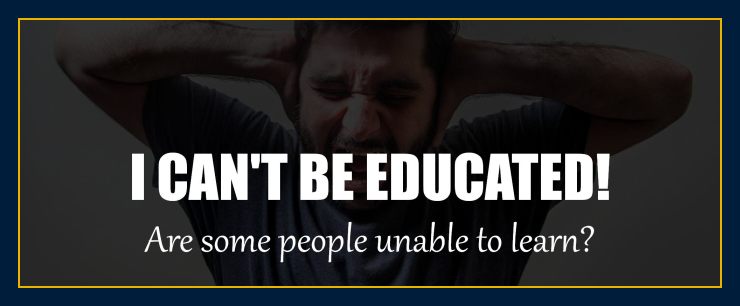 What is the creative nature of ideas and what you think?
---
What is the creative nature of ideas and what you think?
Thoughts are possessed of an assertive life-force that seeks all possible expressions of itself. Any given thought or imagining will pass through levels of consciousness to a deeper level where it will begin its journey into all possible forms.
A thought will seek to replicate itself in physical form. But a thought will go beyond one-dimensional thinking because a thought is a part of the holomovement. A thought you create will replicate itself in multiple dimensions and probabilities.
That reality of your own thoughts and thinking mind gives you a lot of generating power. You can change reality with a single thought. And you do all the time.
NOVA CPTV: Matter is a State of Consciousness
The creative nature of ideas and the thinking mind are far more fantastic than most people think. Whatever qualities you ascribe to life are possessed by consciousness and the thoughts you think.
Click above to learn more
CONSCIOUSNESS IS A STATE OF MATTER: MIT
There are many probable variations of the article you are reading. Because you are tuned into is particular version does not mean the other versions of this article do not exist.
They are not just a thought, they are real and exist in the other dimensions you are not focusing on at this moment. Any given thought is multidimensional and will seek to manifest in every probable system and dimension of existence.
What your probable selves are learning about their thoughts reading a probable variation of this article is imparted to you at a deep level of consciousness below the area referred to as the subconscious.
Nature & Characteristics of Consciousness
What is a thought? What is the creative nature of ideas and what you think?
Scroll down to continue reading article.
Socrates was made to drink poison Hemlock as punishment for corrupting Athenian youth by teaching them to question the status quo. The Socrates school was burned to the ground.
A sage is a survivor.
Yet Socrates did not survive. Why?
There are very few great thinkers who survive the ignorance of their times. They are attacked for challenging the myths, ignorance and established thinking of the times.
Physicist David Bohm, — who Albert Einstein called "a kindred spirit," and who's Ph.D. thesis — being top secret and classified — was awarded at the University of California at Berkeley by no other than Robert Oppenheimer — tells us that everything is connected and that each person's physical life is a holographic projection of the mind.
Eastwood discovered that the universe was a projection of the mind in the 1970's when he was only twelve years old. Eastwood began TESTING holographic reality principles in his youth, years before Bohm even published "Wholeness and the Implicate Order" in 1980.
Both endured government investigations.
A philosophy that works like magic
---

How did a thirteen-year-old kid manage to retain a Yale University professor's request to work on the design of a secret invention at a private research facility? ...on his own without anyone helping him?
"It was because at age 12, I applied a simple principle," says William Eastwood.
What William Eastwood discovered in the 1970's in his youth, YEARS BEFORE Einstein's friend, David Bohm published "Wholeness and the Implicate Order" in the 1980s, was a secret about the universe.
"When the science came out," Eastwood adds, "I had already been testing it for over five years. By the time I was 22, I owned three large historic homes on the coast of Maine. If we apply the science and change our core beliefs in a specific way, we can achieve any goal, which my achievements early in life reveal. You can create anything you want LIKE MAGIC with this worldview."
Post/articles resumes after navigation aid.
HUNDREDS OF ADVANCED FREE ARTICLES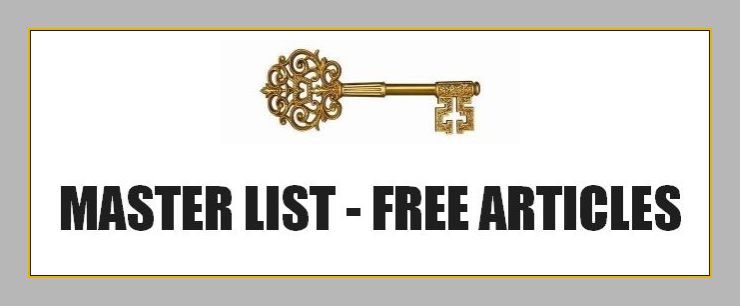 OUR BOOKS DIRECTLY FROM THE MANUFACTURER

OUR BOOK DESCRIPTIONS ON THIS SITE

DAILY AFFIRMATIONS AND GUIDANCE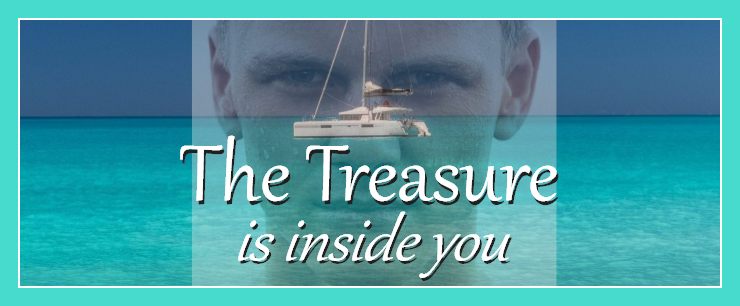 Click on the spinning globe at the top of any page to go to the daily affirmation post.
Create anything you want LIKE MAGIC
---
Click on our affirmation page once or twice a day, or as time allows when it is convenient for you to do so. It is the best habit you can possibly develop if you want your life to work.
By taking a few seconds to read through affirmations, instantaneous connections are made to your best memories and most powerful experiences on a subconscious level. This allows for positive energy and ideas to enter your mind and find a way to change your state of mind, increase your enthusiasm, and motivate you and change your circumstances for the better. Just reading lists of affirmations daily can make a huge difference in your life, keeping you positive, strong, on-track to your goals, balanced and consistent. Most importantly, positive thoughts — focused on in specific ways — will manifest desirable changes in your life. I am providing you with a path to success like nothing you have ever experienced before.
Your life is a projection of the life-force within inner levels of your being we reach with certain affirmations. This is living energy that does your will. This is not a frivolous activity, rather, it is the most logical and direct path to eliminating blocks and achieving your goals. In the same way that good food helps your body, these affirmations give you life-force substance that begins building events in the direction you choose. It's how you control and direct your life, and in this case for the better.
If you follow my advice and apply these processes correctly, you absolutely will transform your life like magic.
For programming the conscious and subconscious mind with these concepts, we have an eBook and an audio book. With these books you can utilize powerful affirmations in an efficient and powerful way. You can listen to "How Do I Make This the Best Day Possible? Manifest While You Sleep" while you are driving to work in the morning, while cooking dinner or as you are falling asleep. By doing so you will change your belief system in all the best possible ways.
In this book you are given important advice in every chapter that helps you get on and stay on your path to whatever you want in life.
Get the most powerful advice that enables you to achieve success with your business, personal life and in all areas.
A studio-produced goal delivery system that has been completed and will soon be available at your favorite bookstore and this site through ACX audio books.
Or try out other books comprising our plan to save democracy.
Click here to get the current eBook version of "How Do I Make This the Best Day Possible? Manifest While You Sleep."
Our audio goal-delivery-system
---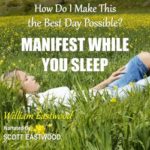 "How Do I Make This the Best Day Ever? Manifest While You Sleep," is a studio-produced audio book delivery system that can be used to achieve any goal. It is scientifically designed to replace the entire paradigm of materialism and all the limitations and dangers resulting. With it you will be able to manifest what you want in life. Further description can be found here.
The entire content of the audio goal delivery system is posted piecemeal one day at a time on our daily affirmation and guidance page. Each day we post a different section of the audio book.
BRAND NEW: Is scheduled to be released by June 1st, 2022.
The truth about who you are and a philosophy that works like magic
The best free web location to start your learning journey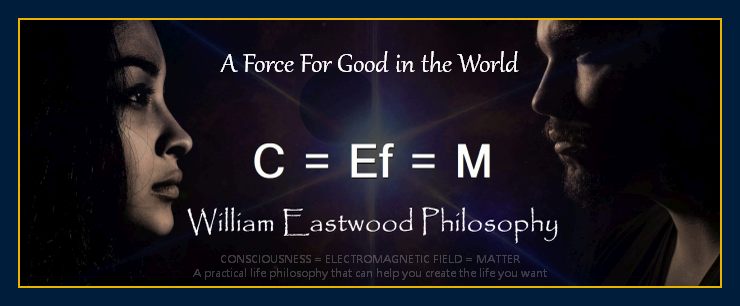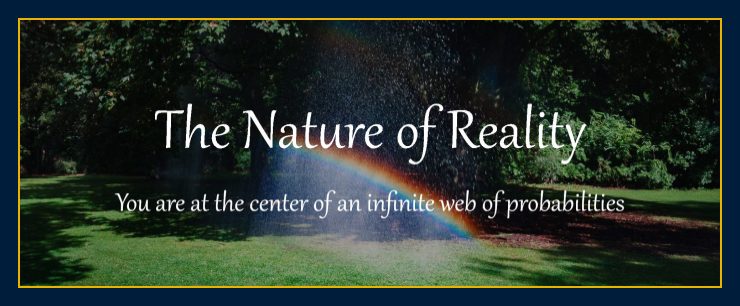 OUR FEATURED ARTICLES ON THIS SITE
I recommend everyone read this article (below).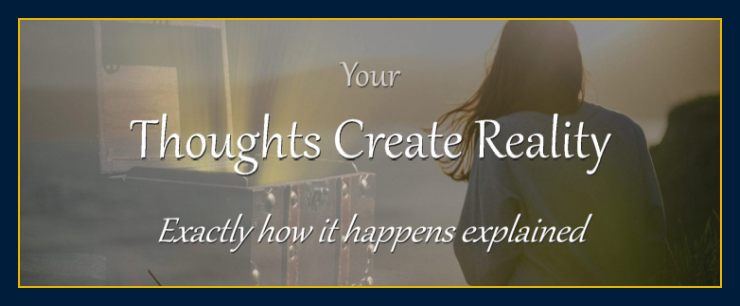 Click below to learn how we may be able to help you.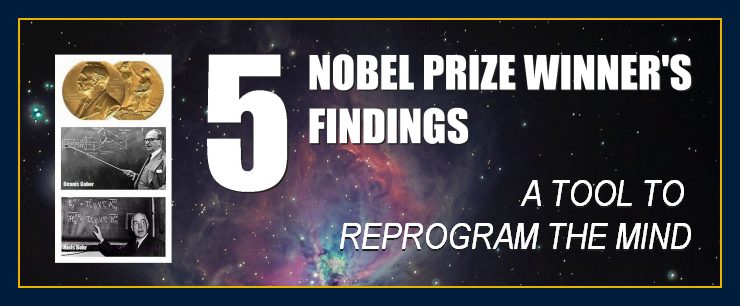 Introduction: Einstein, Bohm and Eastwood. ThoughtsFormMatter.com
Overview of the science. ThoughtsCreateMatter.com
C = Ef = M  ThoughtsCreateMatter.com
Holographic reality: Events are a projection of your mind. ThoughtsCreateMatter.com
A new science and philosophy of life. ThoughtsCreateMatter.com
Why science and religion told us our thoughts do not create our reality. MindFormsMatter.com
There are no solid particles. MindFormsMatter.com
Exactly how thoughts create reality. MindFormsMatter.com
Secrets of the universe unveiled — Creation is continuous. ThoughtsFormMatter.com
The Altruistic Movement. ThoughtsFormMatter.com
The New Enlightenment. MindFormsMatter.com
The world is your creation; you can have anything you want.  MindOverMatterPower.com
Eastwood: Universal author and free international philosophy; lineage, true story, interview documentation. ThoughtsCreateMatter.com
An  Einstein-Rosen Bridge has been opened! Time travel Colorado & what it has revealed about our future. ThoughtsCreateMatter.com
Secret Wisdom Books by William Eastwood. Lulu.com
This list above represents a mere fraction of our articles, but it consists of some of our best scientific articles.
Enjoy these articles, and remember, life is a journey, not a destination.
The purpose of Earth Network books and free advice, is to provide you with all you need to know to be successful in all areas—in intellectual and spiritual knowledge, business, finance, health, love and relationships.
Post/page resumes here.
What is a thought? What is the creative nature of ideas and what you think?
Bohm's holographic universe is not a theory
---
If the entire universe was somehow destroyed, except for one of your smallest thoughts, that thought could and would recreate the entire universe. Thoughts have unlimited power and ability to create. The creative nature of the thoughts you think is similar to the characteristics ascribed to great inventors or artists. However, thoughts are holographically condensed knowledge and possess intelligent life that goes far beyond conventional definitions of what we thought thoughts that we think were.
Orthodox science likes people to think it has all the answers, but traditional science does not know what electromagnetic energy, light or consciousness is. Bohm was a rebel in that regard and strayed from conventional science as did Einstein. They rode their thoughts into inner reality and tapped the intelligence within their own consciousness.
Ask any question and somewhere in your own consciousness an answer arises. Whether you hear that answer or not is a result of habit. Those habits come from society and usually from years of scripting.
Click above to learn more
Scientists Do Not Know What Electromagnetic Energy Is
No one will ever be able to define a thought or consciousness, but I know it is not a product of the brain or a material storage of information. A thought is consciousness and consciousness is what forms the single unbroken field of energy comprising the multiverse. Thus, asking "What is a thought?" is like asking "What is the universe? What is the meaning of the universe? etc…
Established science says information comes from the physical world, yet the source of information does not come from the physical world. All information comes from within consciousness. You are tapped into all information because as Einstein's friend, David Bohm said, everything that exist is one unbroken energy movement he termed the holomovement.
---
"How stuff is made" says: If the transparent plate containing a  hologram is broken, each piece will still be able to project the entire image.
---
A thought is like holographic film in that the whole is contained in any of its parts. If you look at a wave you will notice that it is connected to the ocean. And so it is with a thought and the universe. Thus, we can think of a thought as being a model of something, yet a thought is also like a seed that can create that thing it represents. The thought of something can germinate that thing.
The stuff of creation is not physical, as the article referred to incorrectly implies, but is consciousness itself. The inner reality of a strawberry is the idea that created it. Genesis is the idea, not some physical inscription of what a strawberry is on a stone tablet, in a neuron or in a computer chip.
This was the essence of what Bohm was saying in holographic universe theory. You do not need the science to understand. I understood what Bohm said before I ever hear his theories. When I first heard his scientific theories, I knew that finally someone of standing had figured out what a thought is.
Einstein received his theory of relativity by riding a light beam in his imagination. The reality of a thought is not in the material universe because thought itself is genesis and is the primary medium that forms universes, including this physical one. To say the brain forms a thought is like saying a fossil formed the animal that made the fossil.
A thought is a representation of what it depicts, but it is also the creative medium that forms what it depicts. When you look at a strawberry you can actually learn to tune into the non-physical energy that forms the physical strawberry. That non-physical energy is consciousness, and that consciousness is connected to your own. Otherwise, you would not be able to tune into the intelligence that forms the strawberry and Einstein would not have been able to channel E = mc² or the theory of relativity.
Einstein was a scientist, but he was a prophet primarily. He got his best information from within.
45

EASTWOOD
45 years of research goes into every book
---
Theory & Science of Consciousness
Do quantum physicists say that thoughts create matter?
---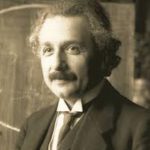 Many physicists do believe that the universe is entirely consciousness, but they do not usually professionally or publicly-announce it. 
Most physicists stop short of publicly saying thoughts create matter or that consciousness is primary because saying so is a form of scientific heresy that invites attack from a prejudice majority.
The establishment does not dare to attack the greatest physicists, however and so I quote some of the top scientists in the world today.
Our institutions and legal system are also based on classical physics. The central premise that consciousness creates reality destroys classical physics and dismantles most accumulated knowledge in all fields. This creates a situation in which many beliefs and institutions will need to change.
45

EASTWOOD
45 years of research goes into every book
Create the life you want with the book that can solve all problems, public and private
---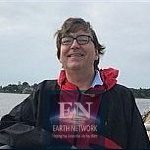 Every time you exercise your free will you are choosing between an unlimited range of probabilities. The famous double slit experiment in physics reveals that all paths we can take are taken, yet we can only observe one at a time depending on our beliefs, thoughts and emotions.
The double slit experiment shows that an electron will take multiple paths to traverse a path from point A to point B. However, only one outcome can be physically observed. The same principle applies to your life experiences.
When a scientist observes "an electron," it collapses from all possible positions which the electron could occupy to a single position.
COLLAPSE THE WAVE FUNCTION/MANIFEST
Those probable states of the electron do exist in what I call the field of probabilities. From our perspective the infinite probable paths of electrons and events are non-physical probabilities. However, from the position of a probable self (who is physical in his/her reality) you or I would be a probable self.
Each communicates with the other through inner channels of consciousness, however.
Learn how you can choose the most desirable probability in which desires are manifest and dream are real. Click on the image below
Why is it that some people are a natural at what they do? If you notice that you learn something very easily and fast, it is because in another probability you have already developed the skill.
We draw on the skills and knowledge of our probable selves all the time. I have lived my learning how and to what extent this is possible. We juggle probabilities every day as we make decisions and weave in and out of probabilities.
Knowledge in this area offers us the key to manifesting anything, be it a desired skill, situation, condition, event or object.
I do not teach quantum physics, but quantum physics is simply the study of life from a scientific perspective. Without the existence of probabilities, the multiverse and the collapsing wave function, we would have no sense of free will.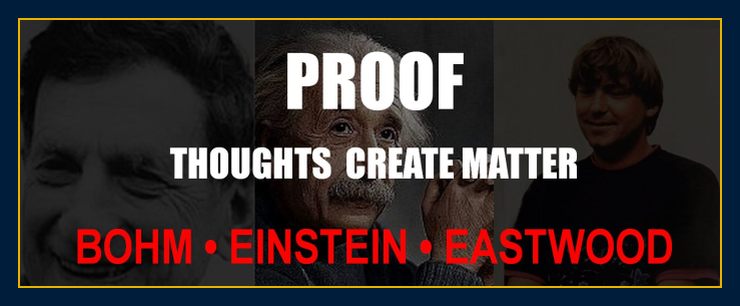 What is a thought? What is the creative nature of ideas and what you think?
Our thoughts do create matter and personal reality
---
Because our thoughts create our reality, the thought that our thoughts do not create our reality creates our reality. Not only are our beliefs projected into events holographically, but they also filter our perception, which is why people are always convinced they are right. Our civilization is hypnotized by the strong belief that our thoughts do not create reality. But…
The discrepancies in worldviews and the discord and disagreement they are causing can dissolve with implementation of a unifying principle.
Because we project our beliefs into matter, we see in material form what appears to validate what we believe. When a central premise is false, such as thinking a thought is a product of the brain, it generates errors in all theories which are based on that central premise. The is what the entire scientific establishment has done. Darwinism and mainstream psychology, being based on this faulty paradigm, then creates more myths and so we are buried. We then become hypnotized by not just one belief, but a whole set of interconnected beliefs that form around a central false premise.
For this reason, a false scientific worldview is lodged in place with the entire civilization. However, those belief systems are no longer working well because they are false and extremely negative. The chaos and division we see in the world are a result of the errors.
People do not know the characteristics of their own thoughts and how thoughts create. They are blind to the true nature of reality and the power they wield. They are thus wasting their energy, directing their thoughts to manifest what is false and is causing conflicts and violence.
Conflicts between large segments of the population and and radical far right threats are due to a lack of consensus. We are no longer united by a single mainstream belief system held together by a single scientific establishment authority. It is falling apart.
The scientific establishment's unifying principle is no longer working, and we   have only one potential unifying principle that can lead to a successful civilization. If we know what a thought is then at least that is a starting point.
As the old systems collapse, we witness diverging worldviews and division. This is only the first stage of paradigm-shift. We are witnessing paradigm-shift play out in politics and now in growing threats.
Everything from COVID-19 to fires in the west are due to clinging to outdated thinking for too long.
The new unifying principle can solve virtually all the major problems we have been struggling with for generations. A correct science and corresponding factual philosophy can lift our civilization into a new era and that has always been something I am determined to help bring about. That is why I am trying to tell you what a thought is. Thoughts are not what we thought they were in past generations.
Until we all agree on the new stabilizing science revealed by quantum mechanics, our problems will continue. Much suffering and turmoil could be avoided by means of a swift and clean transition to a new stabilizing science for humanity.
If we imagine our consciousness is a result of neurons we will get nowhere. When we do not even know what a thought is how can we solve the world's problems?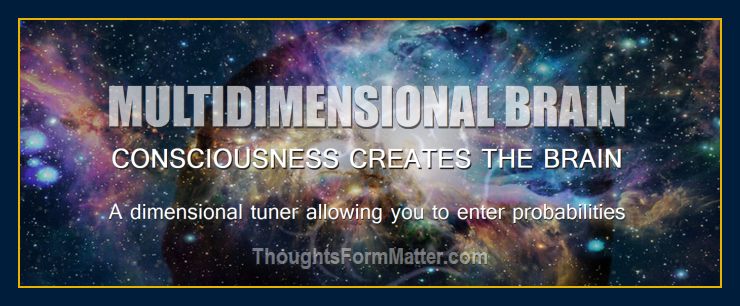 When an entire civilization believes in myths they are all the more hypnotic. Collective views manifest convincing evidence strongly suggesting those myths are facts true. Holographic reality tells us that the beliefs people hold filter their perception and create corresponding experiences that perfectly reflect their beliefs, hence reinforcing those beliefs. This is why many experts do not know what a thoughts is.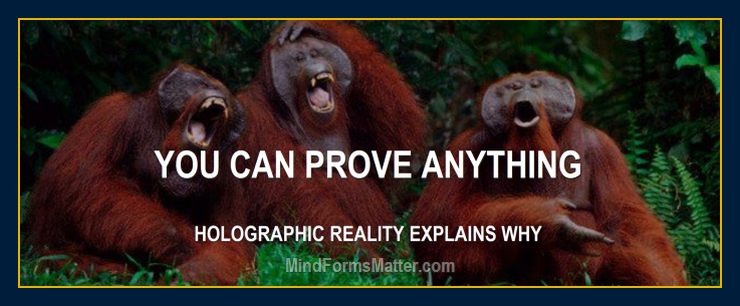 ---
How can thoughts
create physical matter and reality?
Is there an inner reality?
Do your thoughts create your reality?
Physicist David Bohm.
Quantum theory.
Principles of manifesting
45

EASTWOOD
45 years of research goes into every book
I created a bold and daring goal of changing the world, and when I created a company to fulfill my vision, reality shifted
---