---

William Eastwood Story / William Eastwood case / William Eastwood true account / William Eastwood biography
William Eastwood
William Eastwood True Story and Facts PDF
Original publication date: 2017
"Our civilization must be based on a single scientific paradigm everyone can agree on in order to heal division and function properly.
"But it has to be the right science"
— William Eastwood

"If you do good things, good things will happen to you."
— William Eastwood quote at age seven.
50 years of "doing good things" brings you:
1. A plan to save democracy
2. A plan to save humanity
3. A plan to save the planet
William Eastwood is a positive international political influence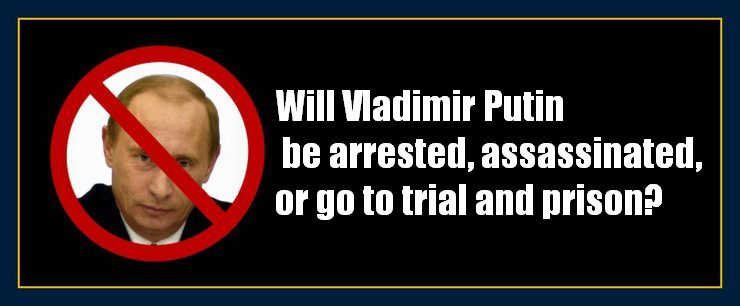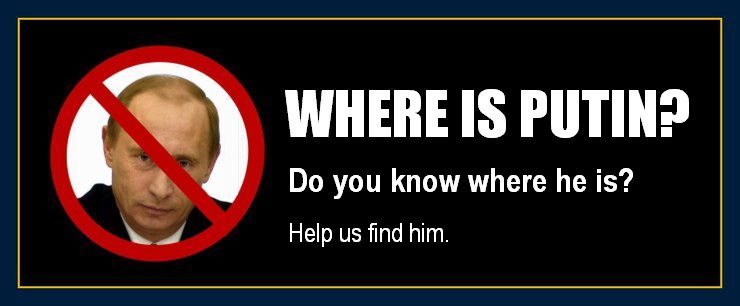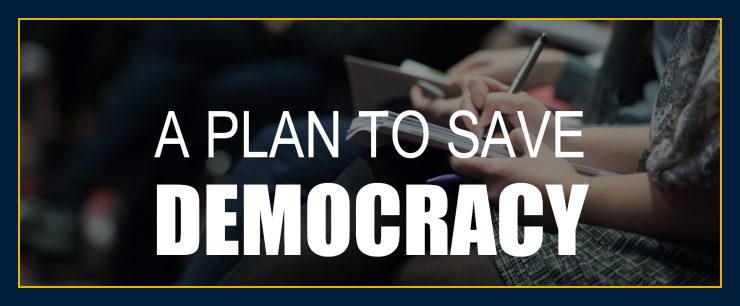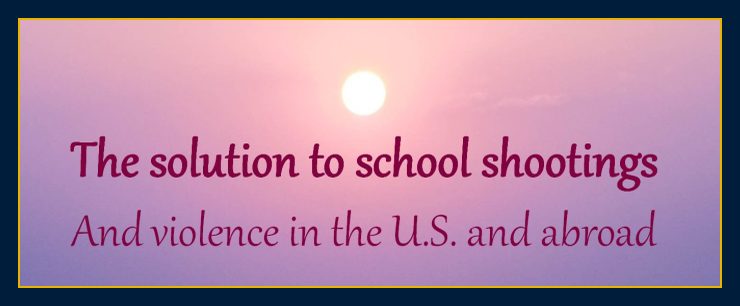 An extensive library covering everything from the war in Ukraine to the deception in U.S. politics is published by William Eastwood.
William Eastwood is the founder of Earth Network and the Altruistic Movement.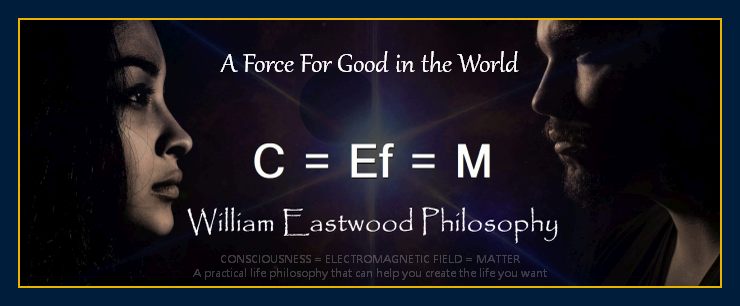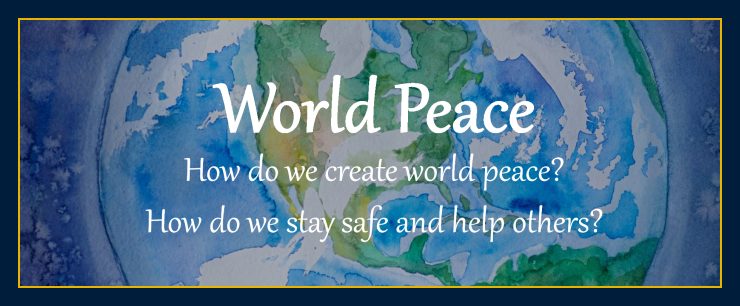 A public record of Eastwood's interview at age 16 is available for you to read here.
It is also available to you through the United States library system microfilm database.
Thank You

I thank everyone that has made contributions, and those who have purchased books. I would not have been able to do it without you!
Human nature is altruistic.
We create our physical reality, individually and collectively.
International philosophy is a system of application of a new science. The intent of the philosophy is to assist individuals to achieve their dreams, hopes and wishes. Because civilization is a collection of individuals that intent extends to public events, institutions and civilization as a whole.
William Eastwood founded Earth Network of Altruistic, Autonomous Individuals in 2000. This was the initial but not the last initiative.
The altruistic movement
---
If we implement the new science, where does this lead?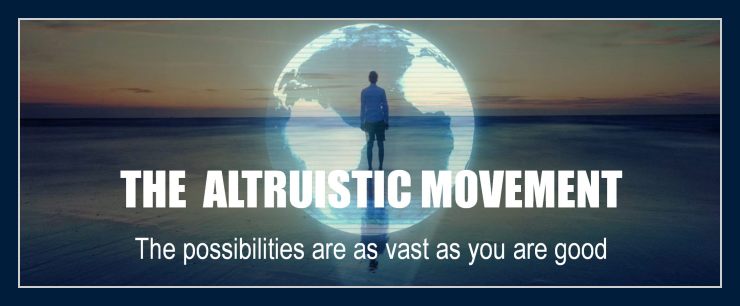 The photo of the New York UN building is an excellent representation of the Earth Network mission. You will see it in links to my book page. These links are a way to navigate to a higher purpose and the higher ideas and ideals depicted by International Philosophy.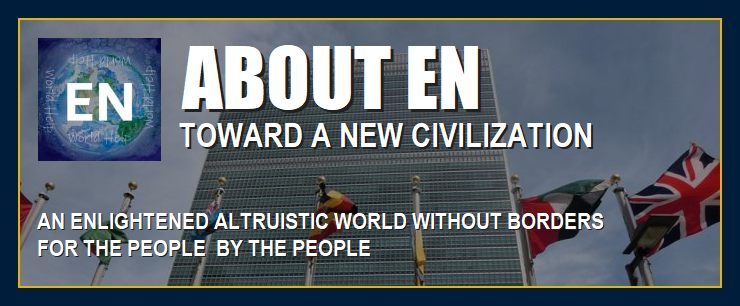 Human nature is altruistic
---
The UN is physical evidence that human consciousness is basically altruistic, but it is not the only evidence. 90% of affluent households currently give to charity.
Consciousness itself is altruistic and reality is democratic. Your inner self wants what is good for yourself and everyone else (at the same time), and this is the rule and way of consciousness.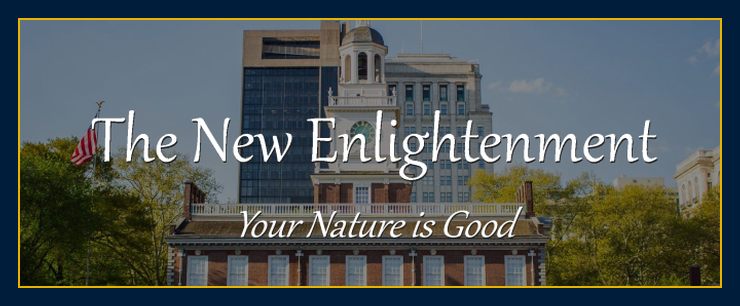 Distrust is creating chaos
---
The same distrust of human nature that caused the great Indus civilization to unravel formed the emerging basis of Western civilization with its wars and power structures. International Philosophy explains that we incorrectly assume that humans have always been warlike because we read history through the filter of our distrust-based Western paradigm.
The Indus and other ancient civilizations such as Coral Peru were peaceful democracies that had no wars or central religion because they were built on human altruism and trust of other humans. Western beliefs like those embodied by the former U.S. president and Vladimir Putin brought about the downfall of these early civilizations.
Distrust of human nature and democracy is the threat that will destroy our civilization as explained at length in "The Solution…" and several of my other books. We see distrust threatening to throw America into chaos. American Democracy may be something "that once was" by as early as 2024 if we do not take immediate measures to save our country and civilization. My plan to save democracy is a long-term solution based on bringing back the trust of human nature.
A plan like nothing you have ever seen before!
---
Democracy is ideal. A new paradigm of science emerging in the world today is a science by the people and for the people, in which everyone equally qualifies to be a scientist and explorer of infinite realities. You can learn how to be an explorer of consciousness on your own and through our affiliated sites and books by William Eastwood.
I have struggled with the challenges inherent when one takes a different path in their beliefs about reality. I have been applying these principles since 1970, when they were relatively unheard of by the majority in the world. Through it all I have held a vision for humanity, and this is it. Like the UN, Earth Network is born of a vision and effort to create a gathering place or consortium of ideas that best represent the positive intents of our civilization, individual and collective consciousness.
Helping you to create the life you want.
A public information service to help you create the life you want
.
"Like public television for the world."
— William Eastwood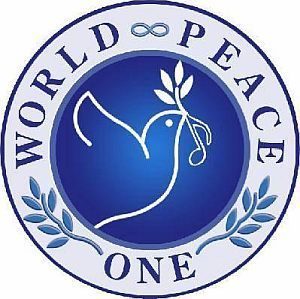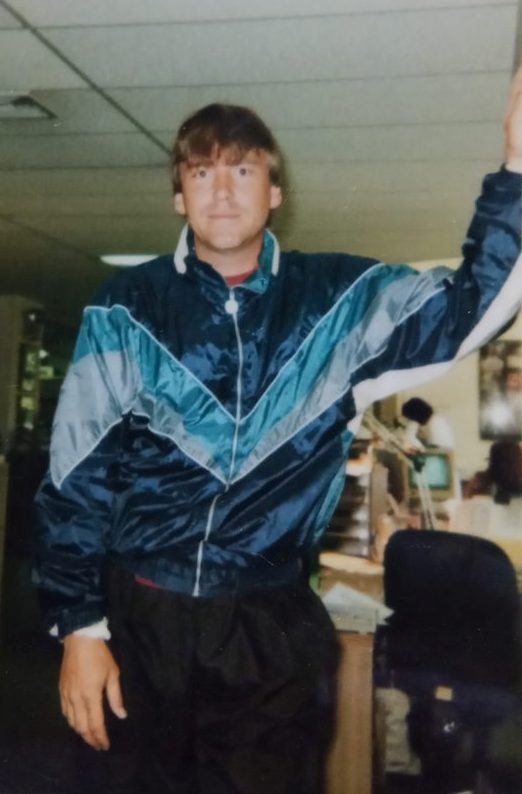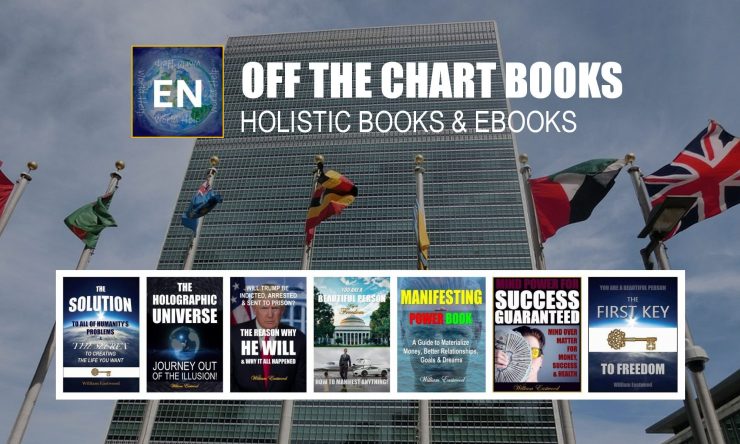 45

EARTH NETWORK resource of reference articles — a culmination of 45 years of research and application
Helping you to create the life you want.
RESEARCH SINCE 1975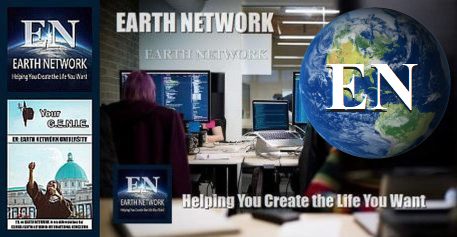 Everything you need to know to create anything and solve any problem, public or private.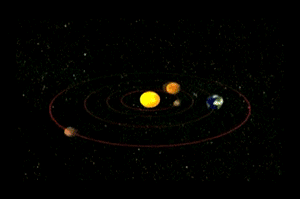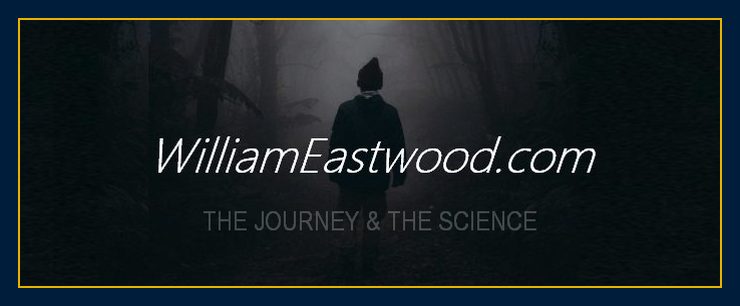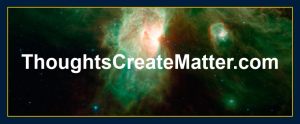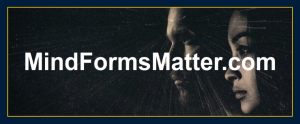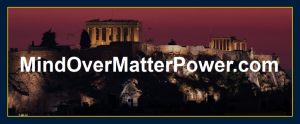 I spent over 45 years researching the ability of this scientific paradigm to solve world problems. It was startlingly effective. The only problems I experienced came for people and institutions whose beliefs were threatened by the new ideas I was studying.
Scientific synchronicity and personal power from a 45-year study.
"I simply tested the science and it worked. I was immediately able to achieve many things that seemed impossible and improbable, culminating in the founding of Earth Network in August, 2000." — William Eastwood
William Eastwood applied Bohm's science to test its ability to solve world problems and help people achieve their goals before Bohm even introduced "Wholeness and the Implicate Order" in 1980, principles used by President Zelenskyy of Ukraine.
If you want to enter a future world of incredible beauty where world problems have been solved, you can ensure that you do from your own home through the instructions given in Eastwood's plan to save democracy.
45

years of research has been put into a collection of powerful world-changing books that show you how to use this science to create what you want in life.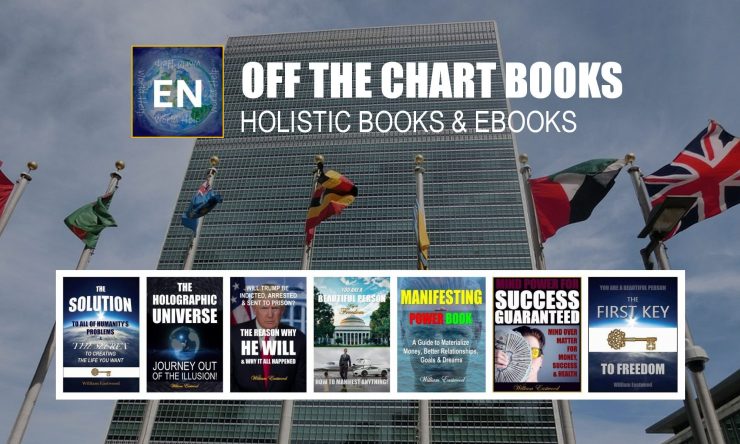 PUBLIC VALIDATION
WHERE EVERYONE IS GOING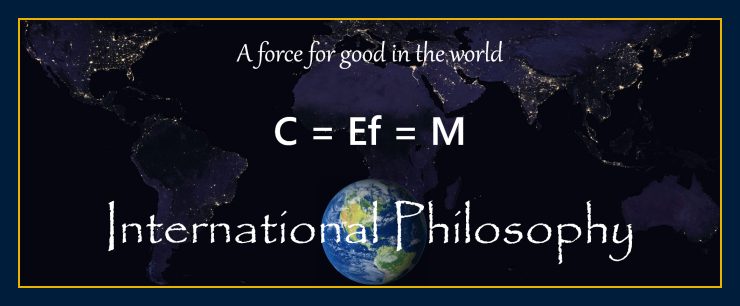 A philosophy that works LIKE MAGIC!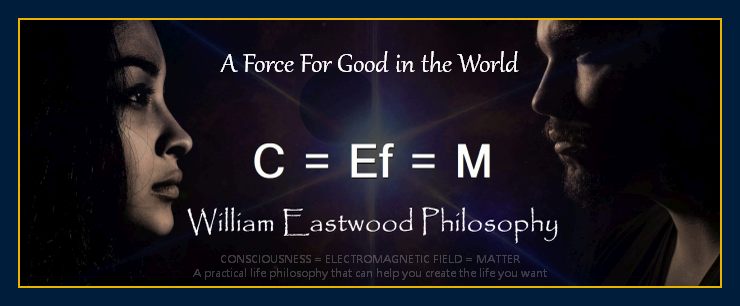 As far as we know, neither Albert Einstein or physicist David Bohm worked with a professor from one of the world's top ten universities at age 13, but Eastwood did. Eastwood says that your senses construct the reality they perceive. If you do not see the objects behind you, they do not exist physically. There is a field of infinite probabilities behind you. When you turn to see what is there then you collapse one specific probability from an infinite range of probable events.
Your beliefs, thoughts and emotions specify which probability will collapse into apparent matter.
Had Albert Einstein been successful defending Bohm in 1949, this scientific paradigm may have replaced materialism as our world's accepted science. Documentation Princeton University.
Although Bohm died in 1992, Eastwood's work continues. "The Solution…," has only recently been made available to the public. Eastwood founded Earth Network to bring awareness to Bohm's holographic reality paradigm, only Eastwood's specialty is application rather than quantum physics.
William Eastwood philosophy, also known as international philosophy, is an international standard philosophy of consciousness William Eastwood developed that recognizes the power of your thoughts to create events. He gives you the tools you need to create anything your desire in life.
Our traditional science tells us that a person's purpose is no more than to procreate to ensure the survival of our species — but many people have spiritual experiences that reveal there is far more meaning and purpose to a person's life. Eastwood confirms that the latter is the correct view — we have an inner reality that forms this world.
Eastwood's paradigm gives the universe a heart and soul and says that each person possesses the infinite wisdom of the entire universe, a concept that is the essence of holographic reality. Eastwood explains that "everyone possesses a superior form of intelligence that can easily be tapped."
Eastwood is an outsider in that he operates through subjective science by choice because of his early-life understanding. Eastwood says, "Only a subjective science can accurately describe a subjective universe."
This is a subjective science that is compassionate. Consciousness is universal and fundamental. Consciousness projects itself into matter. The mind constructs the physical environment and the body. Being universal and fundamental, the nature of the universe hinges on the nature of consciousness, and consciousness is altruistic.
When we do not understand how we create our reality, we keep doing the same thing over and over again, yet always falling short of our primary goals. At some point we make a compromise and settle for less in our life, telling ourselves "this is just how it is," and we live our life not completely fulfilled. This is unnecessary. It is time to realize who you are and the powers you possess to create your reality exactly as you want it to be. Eastwood tells you very precisely and in simple terms how to do that in his books and free articles.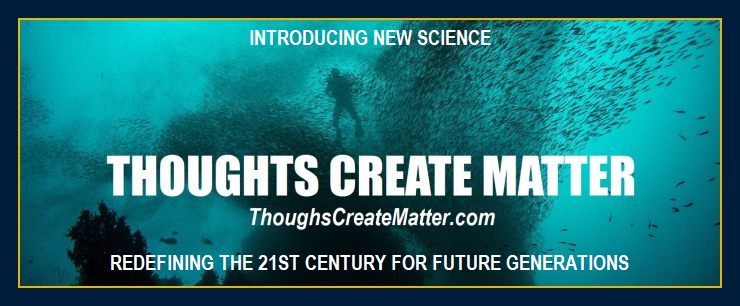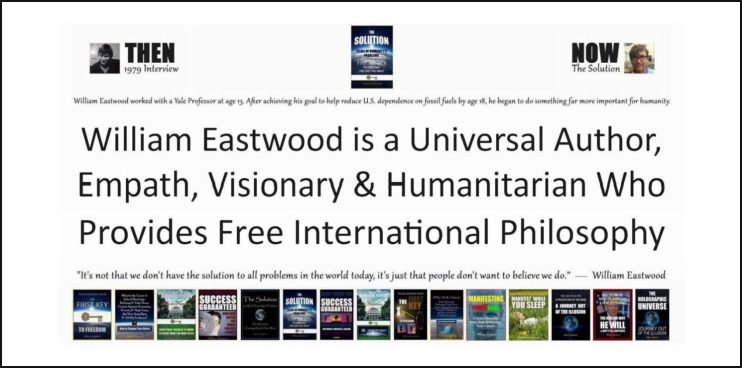 45

 45 years of research
Become powerful.
Create wealth.
Manifest your dreams.
The most generous advice.
The most experience.
Transform yourself and your life using the new science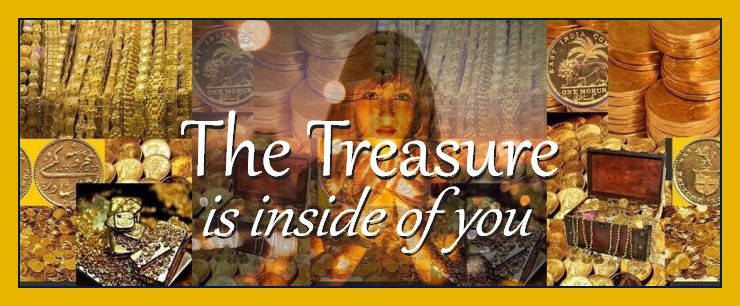 Click on the spinning globe at the top of any page to go to the daily affirmation post.

Click below for 100's of FREE articles based on the new science
A philosophy that works like MAGIC!

Create world peace using the new science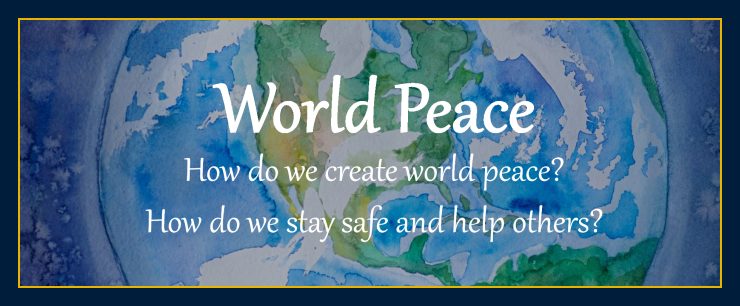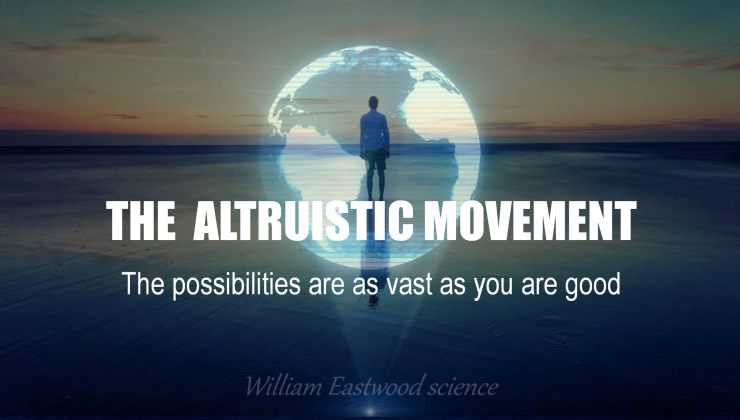 "Imagine you just entered a paradise of unimaginable beauty. A promised Land and magical world is all around you. Anything you can think and desire is manifest in front of you. This is what we are creating now. This collective reality can be yours. I call it 'A World Without Borders.'"
—William Eastwood[/su_heading]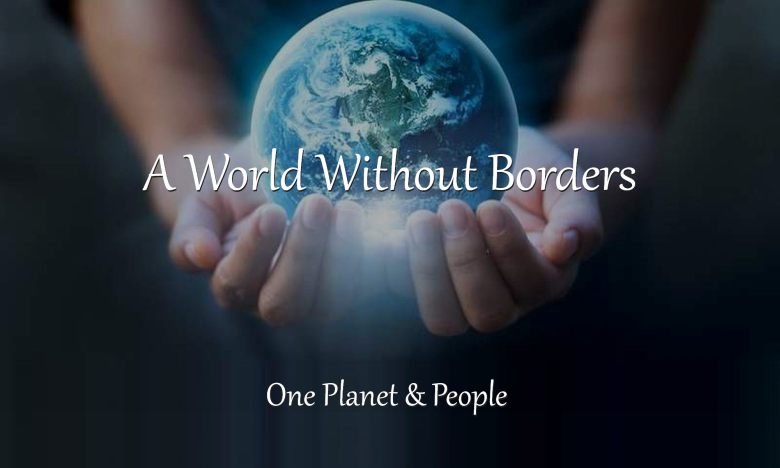 Get all this information directly from the source — Earth Network books
45

EASTWOOD
45 years of research goes into every book
---
The purpose of Earth Network books and our free advice, is to provide you with all you need to know to be successful in all areas—in intellectual and spiritual knowledge, business, finance, health, love and relationships.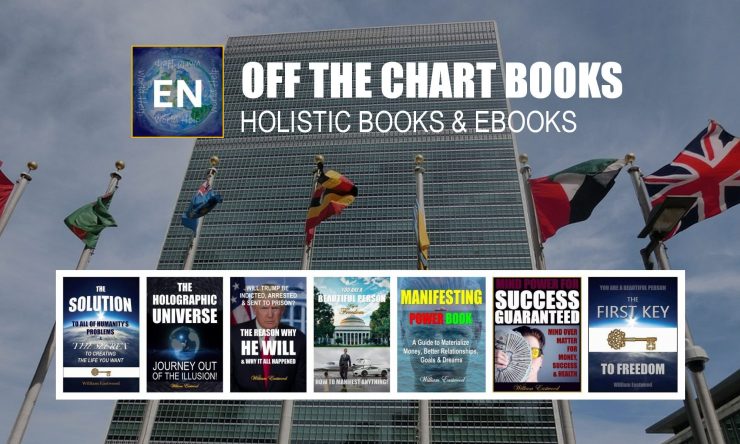 Say thanks
---
Say thanks with a book order so that I can continue to bring this information to you.

"If you do good things, good things will happen to you."
— William Eastwood quote at age seven.
"When you buy a book here you are doing a good thing because all proceeds are used to help people struggling in over 170 countries. Our clients who do not have any money to buy books rely on you to fund this website through book purchases."
— William Eastwood
By purchasing through Lulu.com (above) you get these books DIRECTLY FROM THE MANUFACTURER and cut out the middleman! — most reliable source — fastest delivery — lowest price.
EARTH NETWORK
There is no problem that cannot be solved, no obstacle that cannot be overcome, no circumstance that cannot be transformed, no goal that cannot be achieved, and no dream that cannot be attained.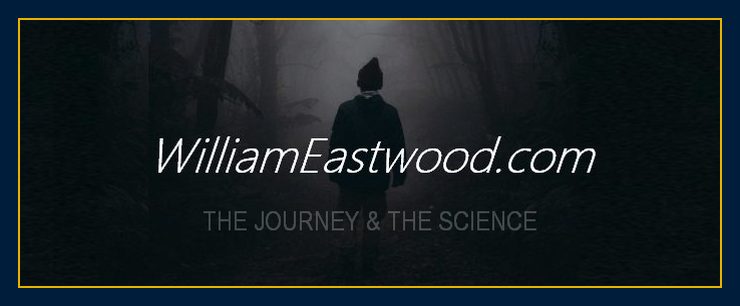 The science that was suppressed by the government
Why wasn't this science more widely accepted into the mainstream?
---
What happened to this science, and what is this about? Read more…
The science above was silenced for political reasons (and because it didn't fit the picture of the world accepted by the scientific establishment at the time)
What is the main problem, that if solved, would make your life and the world right?
---
The problems you are dealing with in your life, the injustices, as well as world problems such as Vladimir Putin's war in Ukraine, climate change, the rising cost of living, bullying, the difficulty in achieving your goals and dreams, would all be solvable if the science of Albert Einstein's colleague, physicist David Bohm was understood and accepted.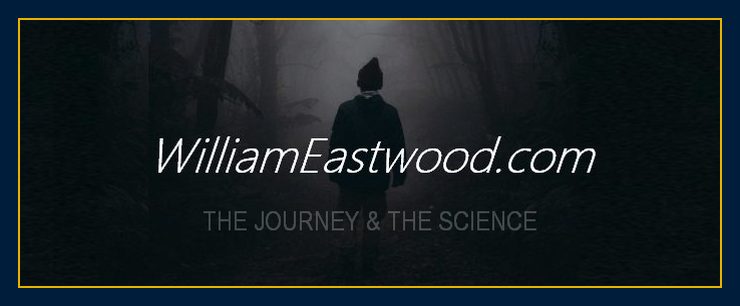 Get the real facts and untold true story about William Eastwood of CT, USA
---
William Eastwood was born on March 28, 1963 in Northampton, Massachusetts. He moved to Connecticut at age five where he was introduced to metaphysics at that early age. He describes himself as a normal blond-haired, brown-eyed, boy who said the Pledge of Allegiance every day in school, which included the words "freedom and justice for all," and then returned home to tramp the woods around his middle-class home in the beautiful shoreline town of Madison, Connecticut in the 1970's.
William Eastwood was introduced to metaphysics at about age five. Before he was ten he was coached according the prolific Seth books written by Jane Roberts. Some attribute the New Age movement itself to these incredible books. Beginning in grammar school he was achieving. At age 10 William was performing in public in an ensemble of adult musicians. At age 12 he was awarded the Presidential Physical Fitness Award.
In the 1970's he tested his metaphysical philosophy with phenomenal results. At 13 he worked on a solar invention for Yale professor, Everett Barber. A year later he sold solar home plans directly from his freshman classroom in high school. At age 15 his 80% solar heated and air-conditioned homes he designed were built in Madison, CT. William was coined "The Kid with the Sun in His Eyes" by the Madison, CT Shore Line Times. The whole front page of the newspaper was devoted to him. Before his 18th birthday he was a licensed, CT certified solar technician, the youngest in the state.
If you do not believe any of this, just check the public record. Click on the image below. They go directly to the public record with full views of the microfilm images in the United States public library microfilm database.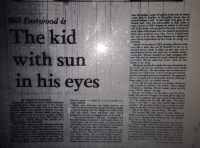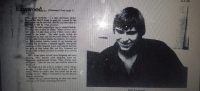 At age nineteen, the solar systems William Eastwood both designed and manufactured were being distributed by New England's biggest wholesaler of heating and cooling systems, The American Supply Company. By age 25, he owned three large homes along the Maine coast.
At age 27 William Eastwood gave up his homes to live a minimalist lifestyle that would enable him to channel all his resources into his life's mission.
"My vision was of a clean and natural paradise on earth," says William Eastwood, "devoid of war, crime, disease and suffering, and instead rich in love and joyful fulfillment, a world in which everyone could realize their heart's desires. As grand as that vision was, through the 80's and 90's I channeled all my energy and resources to create an educational institution that could enlighten civilization to bring about that kind of future for humanity."
In 2000 William Eastwood founded EN (Earth Network of Altruistic Autonomous Individuals, Inc., a full-scale, three board member educational stock corporation). The purpose of EN was to provide a means to implement his plan to solve personal, social and global problems to bring about his vision of a new human and civilization. Eastwood wanted to help people create their dreams and realize his vision of an ideal future for humanity.
William Eastwood says: "At age thirty-seven, days after incorporating, my investor told me to go to Florida where I could work full-time without distraction.
"I had done this off and on for a decade already, and wanted more than anything to do what my investor suggest. In my earlier trips to Florida, my best memories are of mornings in paradise, going swimming in a spring-fed lake, then sitting on a towel in my bathing suit in front of an air conditioner using my laptop. I still reminisce sitting in a lawn-chair besides the rolling waves of the pristine blue Gulf of Mexico. I planned EN on a lawn chair on white coral sand under palm trees and surrounded by subtropical gardens and exotic birds. Nothing could improve on that lifestyle—swimming in or exploring paradise with those I loved, and the whole time working on my mission to liberate humanity.
Since age 12 I conducted an in-depth study described elsewhere. This study was confiscated by the government.
"I was about to step into the full-fledged dream of a lifetime, or so I thought."
Human nature is altruistic
---
William Eastwood says it is not our human nature that is causing social problems, rather it is degrading beliefs about our human nature that are causing virtually all our personal and global problems. Through the lens of traditional beliefs we read our nature wrong and create a false, powerless, degraded self, when in truth we are powerful, beautiful souls.
In 2000 the government seized Eastwood's educational stock corporation, property and life's work, publishing his personal writing (which explored and was based on the above-mentioned proposition). Yet he proved the power and correctness of his philosophy by ultimately prevailing.
EN's office and free press were silenced by the government. William's attempts to retrieve EN, his property, evidence and home were repeatedly blocked. Ironically, the officials who did this interpreted William's nature and writing through the very false beliefs William set out to change through his new corporation, EN. His free press and voice was silenced by the government.
The U.S. Constitution places the highest possible sacred value on a person's home, thoughts, and private papers, establishing that these entities are beyond the reach of the government (see U.S. v. Curtin, [9th cir. Court, 2007]). William's federal and state constitutional (freedom of expression/speech/press/religion/ privacy) rights were violated, according to his attorney, by allowing a governmental body to impermissibly intrude into extensive private records of written thoughts, dreams, fiction writing and private papers with the ability to utilize those entities in order to gain conviction(s).
Demonizing a person who is trying to help humanity is a particularly cruel thing to do. However, anyone who can survive this kind of assault to go on to succeed at the highest levels has to have truly astounding strength and resolve, as well as a highly workable philosophy and clear thinking.
Fortunately, as you probably realized, he prevailed, or you would not be reading this page on this EN website.
The website and his books proved his philosophy worked, because the philosophy conveyed in them is the same philosophy that produced them.
William says: "I achieved what I wanted most in my life despite the full brunt of powerful agencies representing the world's official worldview pitted against me.
"I succeeded despite very powerful opposition with multi-department resources. I tested my philosophy under the worst circumstances and it worked. I prevailed. With my twenty books published and five great websites as proof, I am experiencing a classic acceleration.
"With the same philosophy I used, you too can transform yourself and your life in any way you wish, solve any problem, and get out of any unwanted circumstance. From where you are now you can overcome any problem, and go on to create your dreams.
Given prison time for writing a book with the solution to humanity's problems.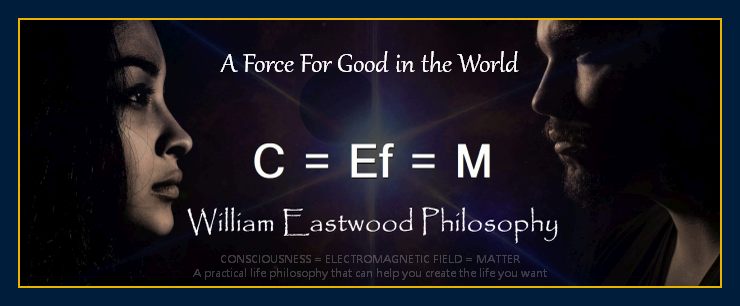 I am not a rebel, I am solving problems in an unorthodox way. I see in humanity what other people do not see. I think and I act independently. I not only broke out of the accepted paradigm, I created a new one.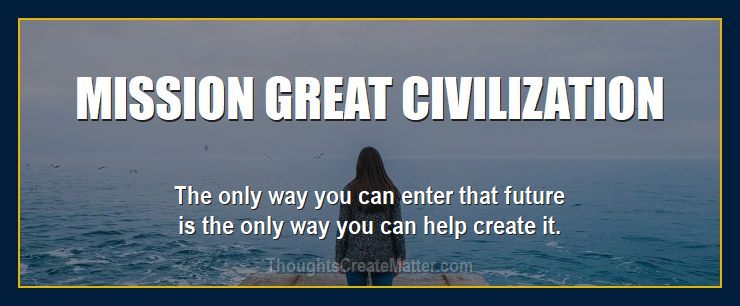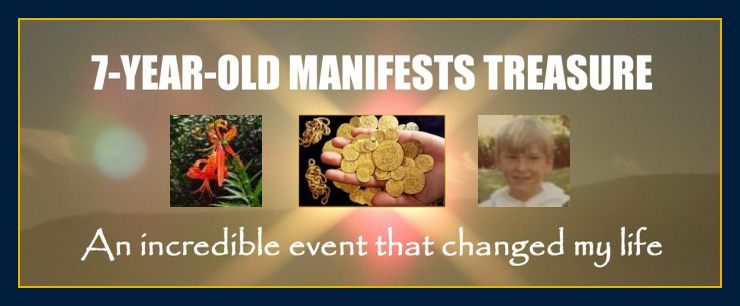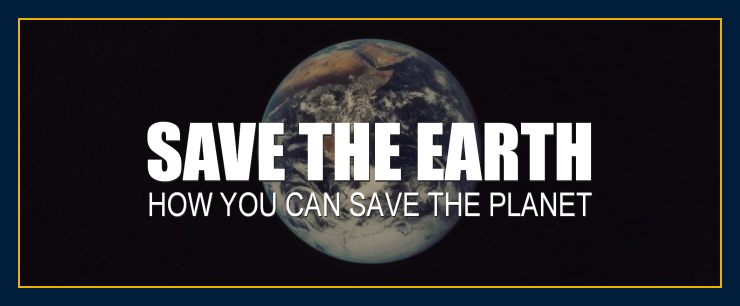 The William Eastwood true story
QUANTUM PHYSICS MIND-BRAIN MODEL
.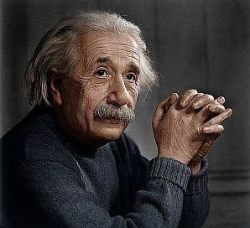 "Reality is merely an illusion, albeit a very persistent one."
― Albert Einstein
JOURNEY OUT OF THE ILLUSION
A guide out of the illusion.
There is a journey we must all take.
---
If we are going to create what we want in life and if we are going to survive as a global community, we must be willing to understand how we create our reality. This involves looking at the implications of what Einstein and a group of leading physicists discovered about reality that the media did not properly report to the world for a number of reasons.
45

William Eastwood's 45-years of research brings you a new understanding of reality
A journey out of the illusion that will change your life
---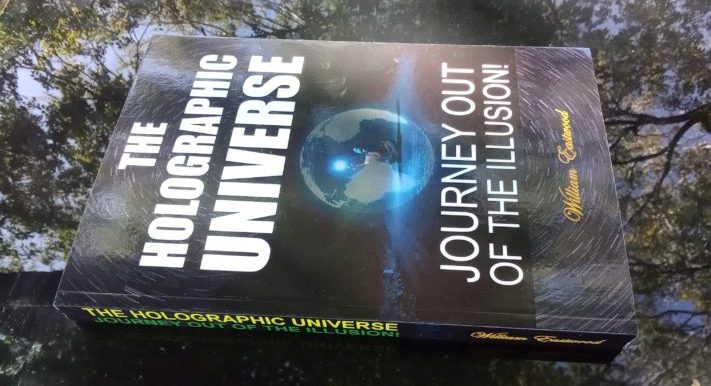 The William Eastwood True Story / biography
45

Socrates was made to drink poison, Galileo was almost tortured by the church.... Eastwood overcame seemingly impossible odds to make 45 years of research available to you
I created a bold and daring goal of changing the world, and when I created a company to fulfill my vision, reality shifted
---
---
"Great spirits have always encountered violent opposition from mediocre minds.
"The man with the greatest soul will always face the greatest war with the low minded person.
"The mediocre mind is incapable of understanding the man who refuses to bow blindly to conventional prejudices and chooses instead to express his opinions courageously and honestly.
"If people are good only because they fear punishment, and hope for reward, then we are a sorry lot indeed.
"The difference between genius and stupidity is that genius has its limits.
"Few people are capable of expressing with equanimity opinions which differ from the prejudices of their social environment.
"What is right is not always popular, and what is popular is not always right.
"Unthinking respect for authority is the greatest enemy of truth
"As our circle of knowledge expands, so does the circumference of darkness surrounding it."
― Albert Einstein